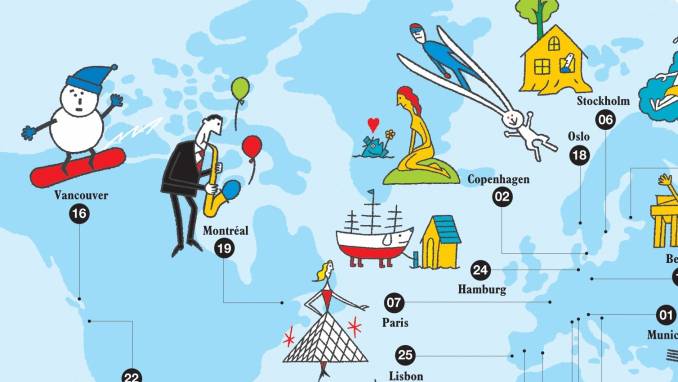 Munich
For the second time in the history of our survey, the German city is in pole position for its connectivity, cultural centres and abundance of green spaces.
Copenhagen
The second silver medal in a row for the Danish capital, which remains as charming and as green as ever.
Zürich
Dropping from last year's top spot, Zurich is still an incredibly popular place to do business - increasingly favoured by smaller companies in 2009.
Tokyo
Finally addressing it shortage of shrubbery with new trees and green space, the technological mecha is going back to…