Teutonic lights
— Germany
Preface
When we think about 21st-century Europe, we think about Germany. But our picture of the character and global outlook of the country can often be shaped by outdated notions. Here, Monocle crosses the real Germany and discovers the people who are shaping its future.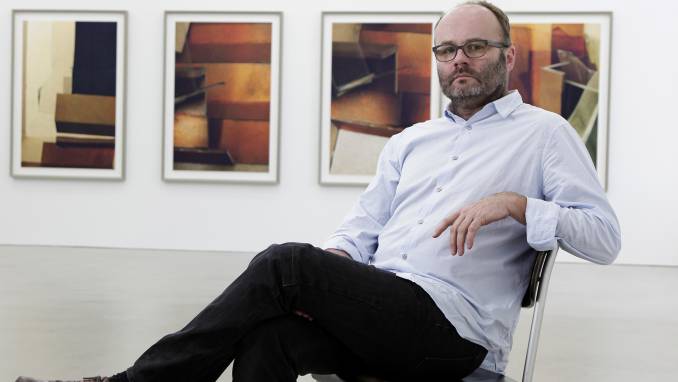 Welcome to a country where the government is known for its dullness and consistency, yet is led by a woman from the East, the foreign minister is gay and the labour minister is an orphan who arrived on a Vietnamese boat. Welcome to a country with some of the world's most famous composers yet where Haddaway's "What is Love?" can still be heard on the radio. Welcome to a country known for making some of the best cars in the world but where the only way to really travel, to really see the country in all its glory, is by train.
Munich to Stuttgart;
dep. 12:28, arr. 14:47
A story of modern Germany can be told through its railways, from the changing architecture of the stations to the reassuringly accurate timekeeping of the trains.
At Munich's Hauptbahnhof the lunchtime crowds queue up at no-name bratwurst stands, anonymous pretzel sellers and brand-free Berliner hawkers. Red-capped station staff stand to attention as the passengers board their trains. Bavaria is covered in thick snow as the InterCity Express (ice) speeds through the countryside towards Stuttgart. It's a middle-aged crowd; women reading books, men snoozing, their heads knocking gently against the windows.
The train pulls in – on time – to a grey, uninspiring station. Construction on the new one, Stuttgart 21, has brought angry protests from the type of people not normally given to protest. One image stands out: an elderly woman swearing loudly at riot police.
A small display promotes the project, though the official at the counter accepts he is not the most popular man in town. "There are different arguments," he says with a nervous laugh – a nervousness that extends to a request not to use his name lest he further inflame the situation.
Stuttgart to Frankfurt am Main
dep: 17.26, arr: 18.53
There are more suits on the train to Frankfurt, more laptops and tablets and slightly-too-loud conversations on mobile phones. A hill rolls by, covered in solar panels and sandwiched between old factory chimneys billowing grey smoke.
We arrive at rush hour. This is a proper railway station. No sad concrete. A glass and steel arch, half a cylinder laid on its side. Clocks as tall as a man. The neon gothic masthead of the Frankfurter Allgemeine Zeitung, modern yet traditional, shines out across platforms where hurried commuters, some, yes, with said newspaper under their arms, hustle their way onto trains to Munich, Stuttgart, Berlin, Hamburg and this one, to Leipzig.
Dusk. The lights are burning in Frankfurt's financial district, checkerboard squares of skyscraper windows that light up the gloom.
Frankfurt am Main to Leipzig
dep: 09.20, arr: 12.46
If one can sometimes forget that this used to be two countries, the train ride from Frankfurt to Leipzig is a perfect reminder. From Germany's financial capital, the train spears through the countryside from west to east and from West to East.
Outside Leipzig station a beggar rummages through a bin. Six weathered men, younger than they look, drink cans of high-strength, low-cost lager.
It is places such as Leipzig and the lesser-celebrated eastern towns that explain why German unemployment, though lower than ever, appears stubbornly high. Labour market reforms and government investment programmes come and go but the east remains the poorer cousin. A generation after unification there is still the incongruity: the graffiti-strewn concrete block around the corner from a Starbucks. The cliché makes Leipzigers roll their eyes but nonetheless illustrates the broader point. The station, though, remains a masterpiece. Five, six – no, seven – great arches of steel and glass extending further than a football field.
Leipzig to Berlin
dep: 14.51, arr: 16.06
All roads, and many train tracks, lead to Berlin and its sleek, slate-grey station. Low-cost housing and an undeniably creative soul has made the city a destination for hundreds of thousands of Germans. Young people head to New York or London to succeed; they head to Berlin because they can afford to fail – just like the botched opening of the new airport, in fact.
This is a country that is caught between extremes. Not between East and West, not anymore, but between innovation and creativity on one hand and conservatism and stability on the other. It's a divide not merely between different groups; it can be found within individuals too. The modern Germany, epitomised by the 12 profiles on the these pages, is a true melting pot. The old stereotypes have their place but they don't always mix comfortably with new realities. It's hard to define, but the railway network which knits it together is not a bad place to start.