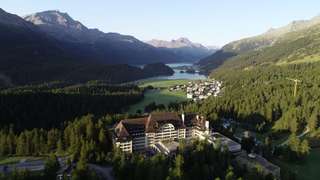 The Chiefs Conference 2020
St Moritz, Switzerland
Monocle, in partnership with our sister agency, Winkreative, is hosting a new summit in St Moritz this September. Named The Chiefs after the Monocle 24 radio series, it will be a forum in which CEOs, visionaries, founders, chiefs of staff and heads of creative industries take to the stage to explain how to get business running smoothly again and examine the challenges and opportunities on the road ahead. Hosted by Tyler Brûlé in the magnificent Suvretta House, The Chiefs offers you the chance to step back, refocus and gain a new perspective.
More information here.
Dates
Wednesday 16 to Friday 18 September 2020
Located in the Upper Engadine town of St Moritz, the five-star Suvretta House blends old-time charm with modern luxury. Since 1911 the hotel has cut a fairy-tale-castle silhouette on the skyline of the Swiss Alps.
Suvretta House, Via Chasellas 1, 7500 St Moritz, Switzerland