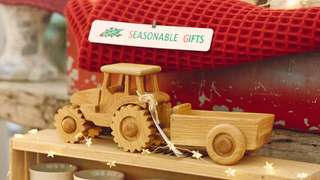 The Monocle Christmas Market in Zürich 2019
The Monocle Christmas Market returns to our Zürich HQ this December.
Join us once again as we bring together the best of Swiss Weihnachten as well as gifts, goodies and seasonal treats. Peruse our inventory of beautiful products from brands we admire from near and far (not to mention a few exclusive collaborations), plus favourites from Trunk Clothiers and The Monocle Shop. Join us for a glass of Glühwein, and plenty of Raclette and festive cheer. Prost!
Dates
Saturday 30 November to Sunday 1 December
Time:
10.00 - 19.00
Location:
Dufourstrasse 90
Zürich 8008
Switzerland