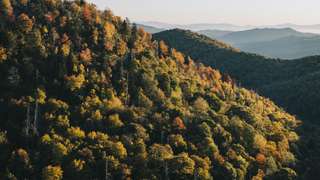 The Monocle Weekender: Asheville edition
Join Tyler Brûlé, Andrew Tuck and the team for a special weekend event in Asheville, North Carolina. Nestled in the Blue Ridge Mountains, Asheville is known for the individualism and inventive spirit of its inhabitants, which is reflected in its booming creative and culinary scenes.
Enjoy two days of inspiring talks, fun drinks, outstanding restaurants and brisk hikes in the fresh mountain air.
For more information and tickets click here.
Dates
Friday 28 to Sunday 30 April
Location: Asheville, USA