Audi / Future is an attitude
Up ahead
Over the next four installments of The Art of Moving Forward, we will take a deeper dive into the overarching theme of progress. As a manifesto for tomorrow, the next four editions will unpack the Audi vision of how we can all think and act for the benefit of the future and will preview the giant leaps the brand is taking in defining premium mobility.
To help us define the Audi design ethos, we pay a visit to the Audi Design Centre for an exclusive look behind the curtain with Marc Lichte, head of Audi design. We will also spend time with one of the world's most revered industrial designers to talk about what the future will look like and how sustainability doesn't mean compromising on performance or aesthetics. To round things out, we hop over to New York to talk style and the future of fashion, and how the industry is looking to new materials as a way forward.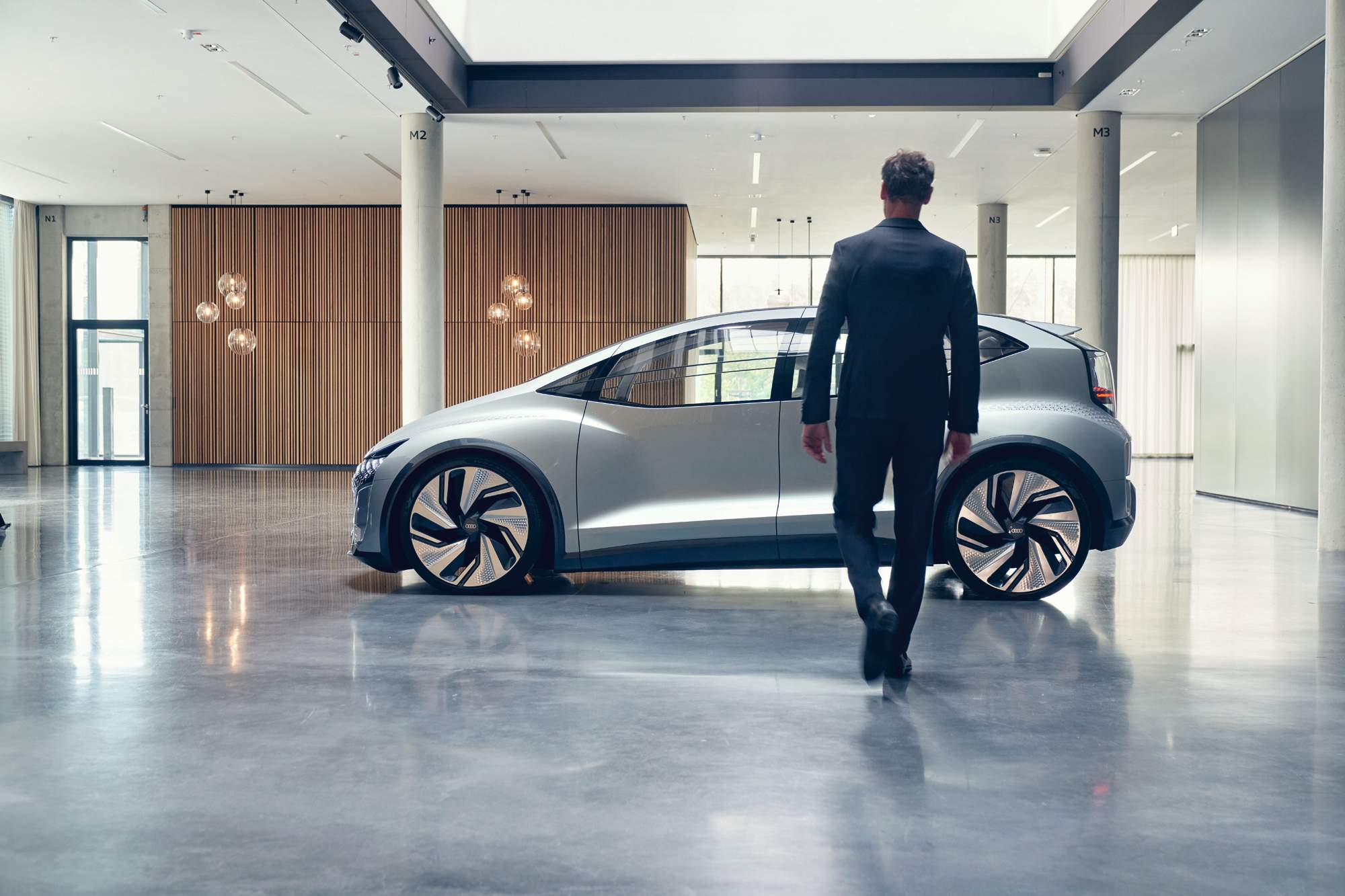 Is there a difference between creativity and innovation? We sit down with a leading creative-industry figure and an entrepreneur to test the waters. At Audi, there is a symbiosis between innovative technology and progressive design that results in an intelligence that permeates the products and experiences the brand offers its customers. We explore the brand's answer to progress with the new fully electric sportscar and head of Audi design Marc Lichte speaks about the design of the car.
---
What does the future of mobility mean for the cities and spaces that we call home? Our journey takes us to the door of one of the world's leading urbanists, who employs sustainable practices across the globe, and we find out how electric cars and premium mobility will shape our quality of life. Head of light design César Muntada will illuminate us on the future of Audi lighting design, while we profile innovations that might change our lives and consider what convenience really means in a digital age.
---
Audi is busy creating a road map towards a better way of living for customers and society. By combining design and innovation, the firm is developing a vision of mobility that contributes to the needs of our collective future. Our travels take us to an interior designer who recognises the importance of atmosphere and we visit the Audi Environmental Foundation. Plus, innovation director Volker Kaese invites us into his ideas factory to explore a futuristic world combining technology, design and sustainability.
---
The vehicle illustrated above is a prototype that is not available as a production model.  
Further information on official fuel consumption figures and the official specific CO ₂  emissions of new passenger cars can be found in the guide "Information on the fuel consumption, CO ₂  emissions and electricity consumption of new cars", which is available free of charge at all sales dealerships and from DAT Deutsche Automobil Treuhand GmbH, Hellmuth-Hirth-Strasse 1, 73760 Ostfildern-Scharnhausen, Germany (www.dat.de).