Audi / Global
Brand shaper
Audi's reputation as the innovator's innovator is born from a creative approach to complicated challenges. The Audi Design Center is filled with designers turning creativity into innovation. Once their ideas progress from brainwave to CAD, it is up to the alchemists in the Böllinger Höfe production facility to translate these designs into physical vehicles.
Marc lichte
head of design
What was the design brief for the e-tron GT*?
The brief was very simple: it had to be the most attractive Audi ever and be functional. This was a big challenge because of the huge battery packets. There are almost 95 kilowatts integrated into the floor. We wanted to come up with a really functional four-seater but the brief was definitely to build the most attractive Audi ever.
"The brief was definitely to build the most attractive Audi ever"
What makes the e-tron GT* so progressive?
This car is breathtaking. It starts with the proportion and the performance: it is one of the fastest cars we have ever developed. It is a battery-powered electric vehicle with space. Usually, a sports car is a two-seater but this is a car for every day. It shows our exact vision of future mobility and it shows how emotional Audi design will become.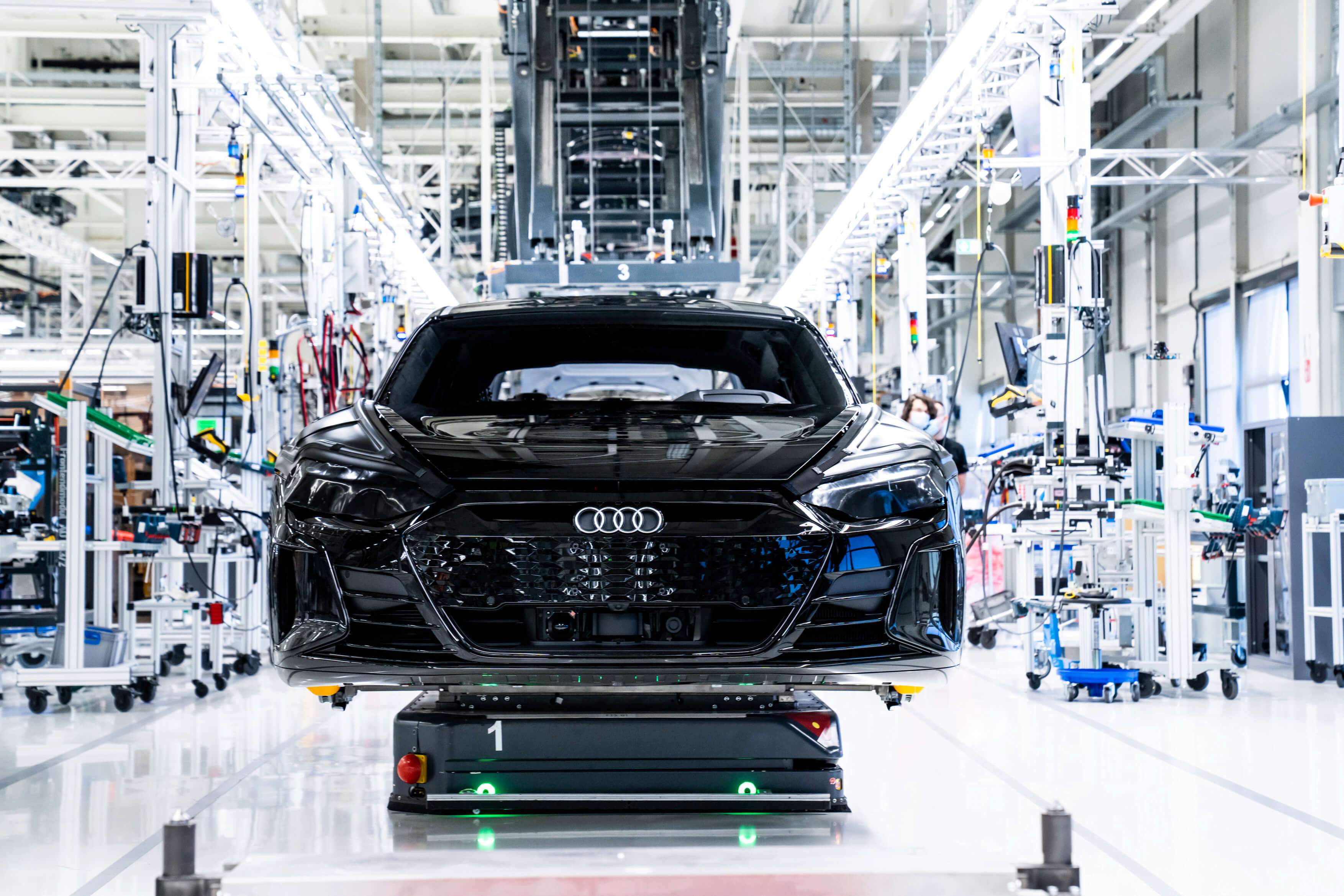 What is your definition of future-proof design?
Designing for the future starts in the head of the designer. The e-tron GT* looks like a super sports car but it drives electrically and has no emissions. We started designing it in the wind tunnel, giving it the best aerodynamics we've had on a production model. The range is increased by our dynamics and the interior is partially made from recycled materials. The whole car industry, like the world, is undergoing a huge transformation. If you ask me in which time I would like to live as a designer, right now is exactly the right time. It is unbelievable to be part of this amazing transformation.
---
The Audi E-Tron GT* 
ELECTRIC DREAM MACHINE
It is finally here. A car so progressive that it will shape the future of its maker. Every new Audi model will take its cue from the Audi e-tron GT*, an all-electric sports car that is redefining premium mobility. Designed in Ingolstadt and built in Neckarsulm, the e-tron GT* is making the industry take note.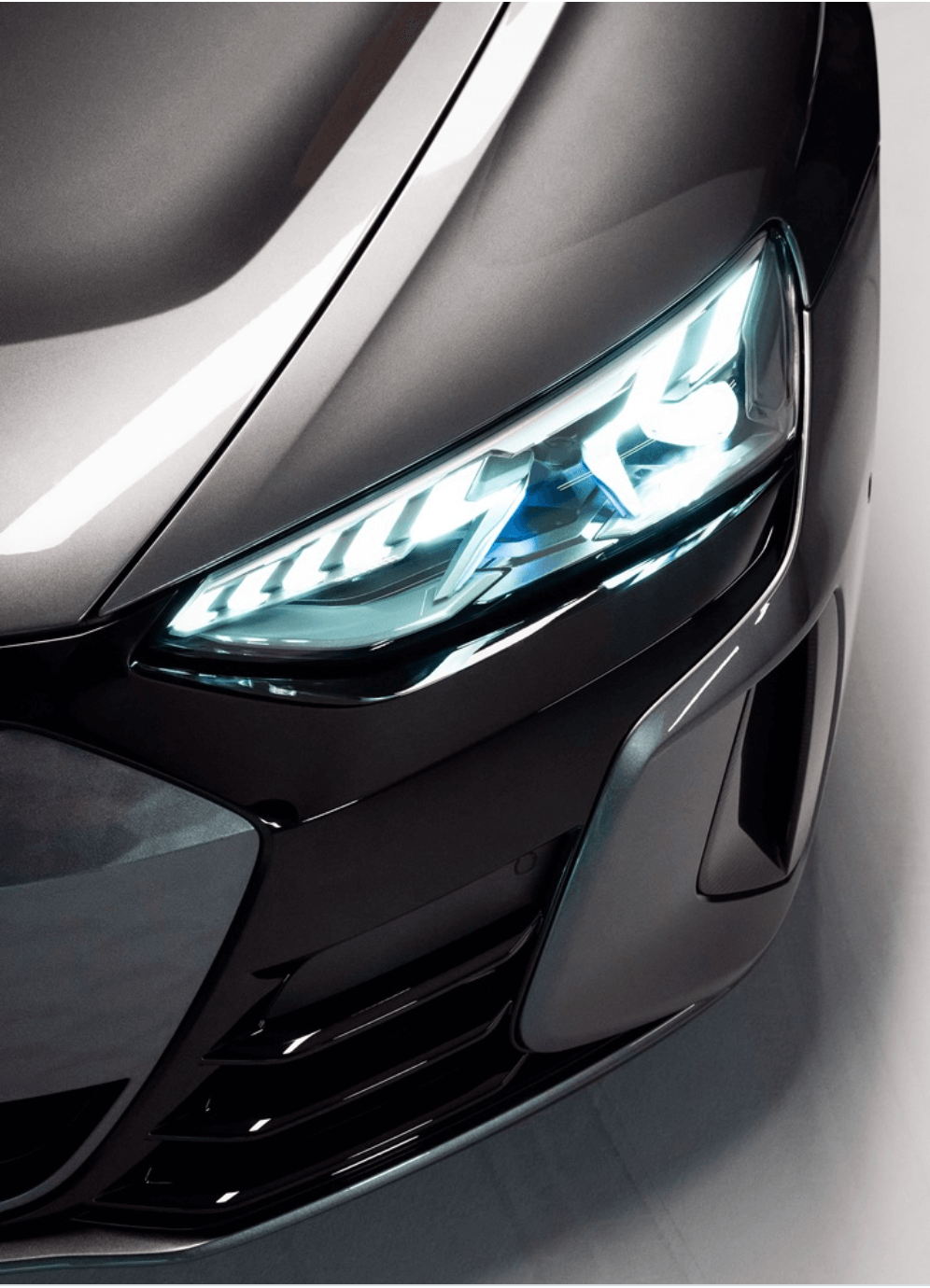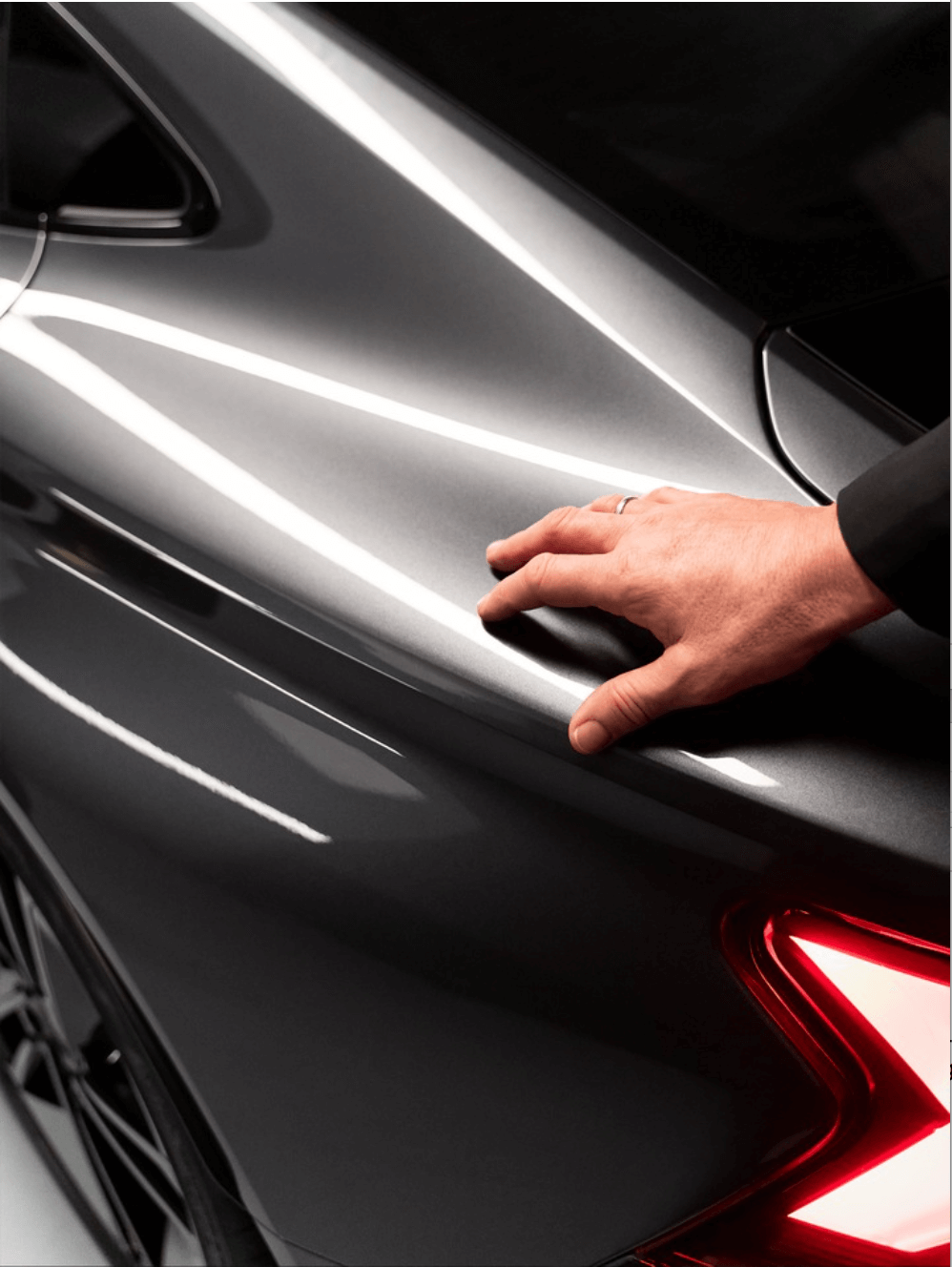 In order for the design team's creation to graduate from paper to production, innovative manufacturing is necessary. So Audi is building the Gran Turismo of tomorrow at the Audi Sport production facility Böllinger Höfe, next to Neckarsulm. The firm adapted the site with a body shop that is 85 per cent automated and combines the skill of its employees with the full potential of production technology. The e-tron GT* shares an assembly line with the high-performance R8 sports car. The smart assembly technologies, overseen by experienced craftspeople, include 20 driverless transport vehicles and an overhead conveyor rail. And human-robot co-operation is allowing Audi employees to work hand in hand with a robot as they assemble the car.
"Technology combined with craftsmanship"
"For us, progress is adapting to new situations while staying honest to your values," says Alexander Breuer, who manages production ramp-up at Böllinger Höfe. "This fits to the production of the e-tron GT* because we have state-of-the-art technology combined with well-tried craftsmanship. The car looks and feels like an Audi but enters a new era of electric mobility – it's a perfect transition. That's progress."
*Audi RS e-tron GT: Power consumption, combined: 20.2–19.3 kWh/100km (NEDC); 22.5–20.6 kWh/100km (WLTP)CO2 emissions, combined: 0 g/km
Further information on official fuel consumption figures and the official specific CO₂ emissions of new passenger cars can be found in the guide "Information on the fuel consumption, CO₂ emissions and electricity consumption of new cars", which is available free of charge at all sales dealerships and from DAT Deutsche Automobil Treuhand GmbH, Hellmuth-Hirth-Strasse 1, 73760 Ostfildern-Scharnhausen, Germany (www.dat.de).