Served up / Global
World on a plate
The variety of great food in the city is simply staggering. Other cities stuck in a polarised rut of Michelin stars or cardboard boxes of generic fast food should take note. And Dubai's retail scene is following a similarly interesting route.
Sahar Al Awadhi
Just desserts
Sweet spot
Tipped as a homegrown hero, Sahar Al Awadhi is renowned as one of the industry's best and the UAE's first female pastry chef. Driven by a love for high quality ingredients that are native to the region, Al Awadhi's training in Paris and Dubai led her to the Burj Al Arab in 2016 where she is still the resident dessert queen. Although her creations are exquisite, her influences stem from homely Emirati cooking and she is also now making waves beyond the Gulf region. jumeirah.com
---
Independent Food Company
Scratch cooking
Real food
Friends and restaurateurs Deem Al Bassam and Amal Al Marri have quietly created a successful food empire, with a string of restaurants in the UAE and Saudi Arabia that serve delicious, unfussy dishes to diners who regularly queue around the block. "Our company is called the Independent Food Company because we don't believe in franchising," says Al Marri. "We create concepts from scratch and, although popular in the region, franchising doesn't give us the freedom and flexibility we need." 
indpt.com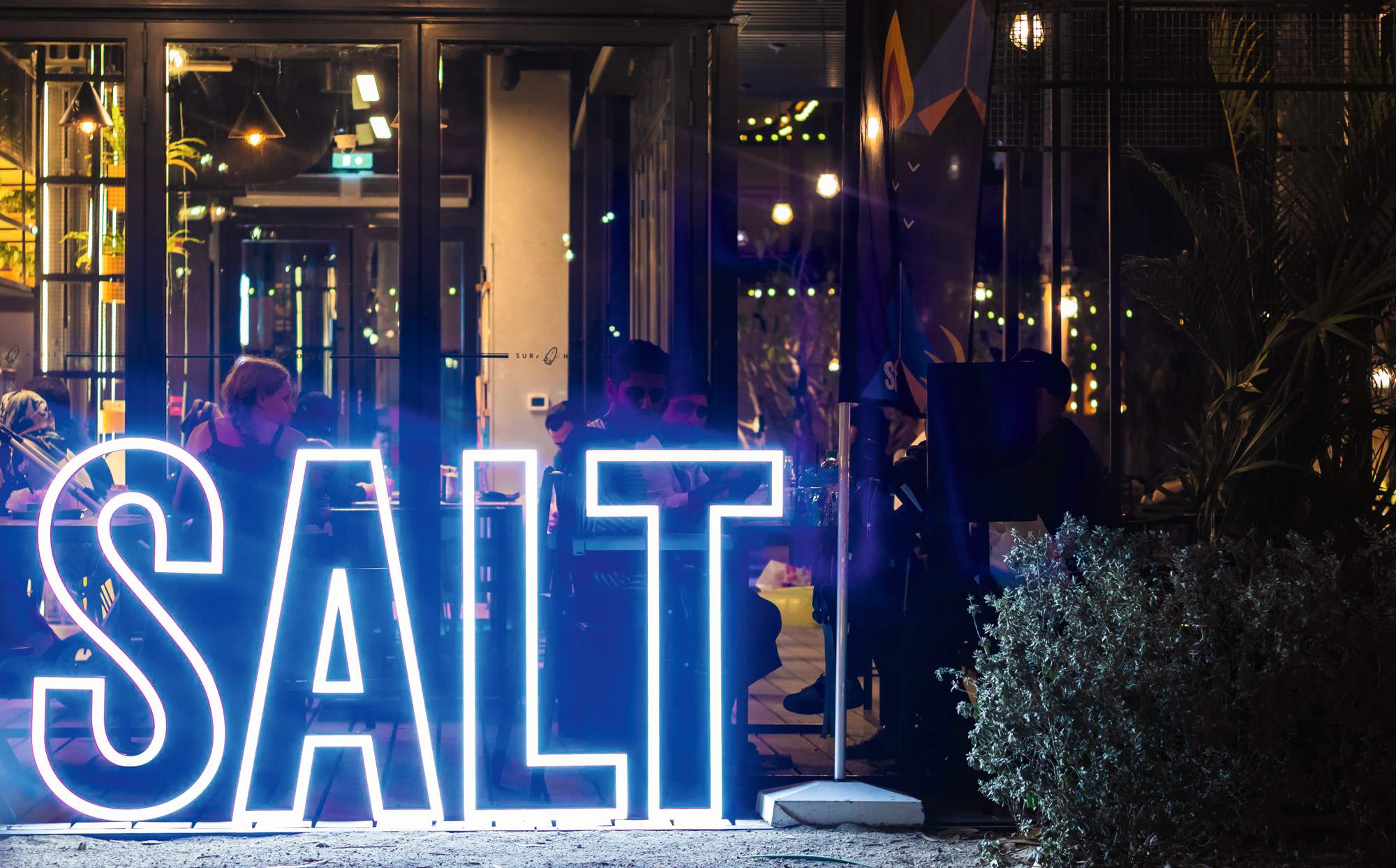 Shaping the culinary landscape
The Independent Food Company runs an astonishing seven restaurant and café brands in 24 locations across the UAE and Saudi Arabia. Its next move is a hotel concept built around the Somewhere brand, which is inspired by travel.
Akiba Dori
Slice of the action
Toppings and crust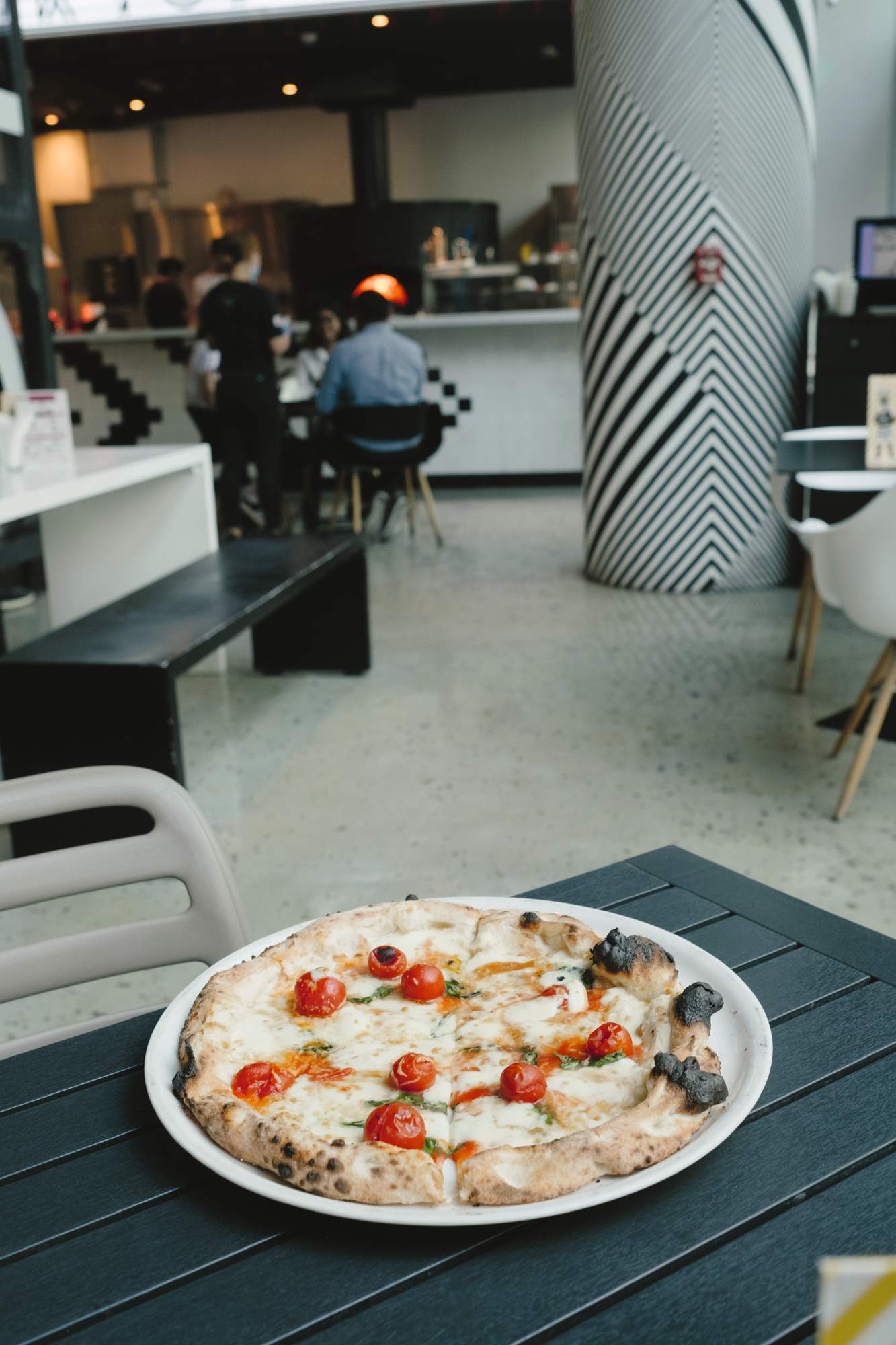 When we meet motormouth entrepreneur Samer Hamadeh, founder of Japanese street food and pizza concept Akiba Dori, he finishes a call before bursting into action and ordering us a truly delicious marinara slice. "Our pizza is one of the most complicated to make in the world," he says with justifiable pride. "It takes 26 hours to prove and bakes in a 550C oven for less than a minute. The dough is half the weight of most American pizzas. And we bring our flour and our salt from Japan." 
akibadori.com
---
The Maine
Top brasserie
Perfecting imperfection
A decade ago, Dubai-raised Joey Ghazal moved to Beirut and launched four restaurants in quick succession. "It was a big experiment," he says. "I learned a lot." When he opened The Maine in Jumeirah Beach, he knew what he wanted: a chic, relaxed New England brasserie with something for everyone. That meant top notch bloody marys and the crispiest brussel sprouts – now signature orders. Ghazal designed the interiors himself; chandeliers are set against exposed brick and pipes. "A little imperfection makes people feel at home," he says. Now Ghazal has three Maine venues in Dubai and is opening another in London. "That's exciting, an export from Dubai launching in Europe." 
themaine.ae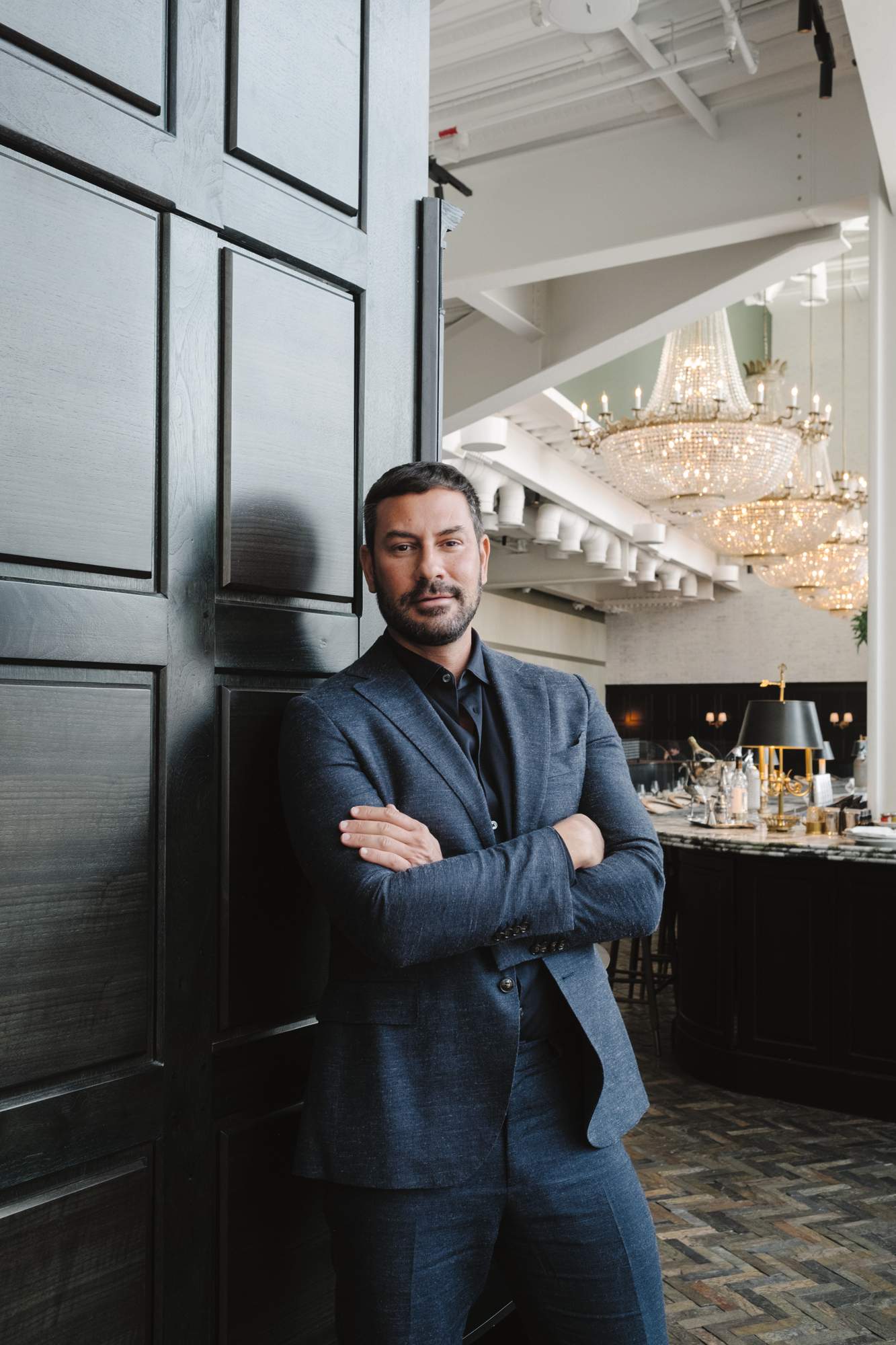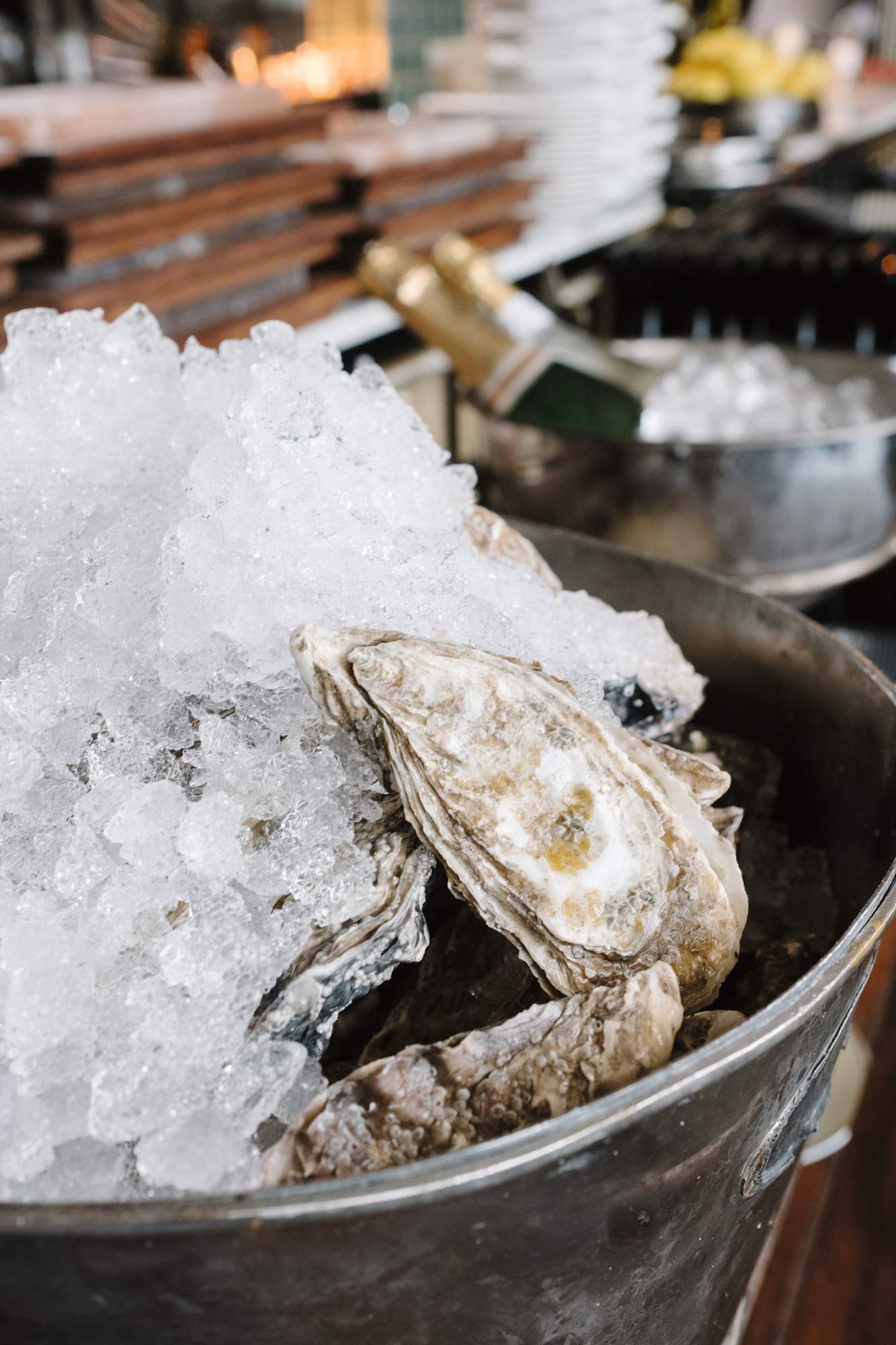 London launch
A UK outpost, the Maine Mayfair, will open at 20 Hanover Square, a homestead dating back to 1720 in London this autumn. The restaurant will be divided into five rooms across three floors and will have a giant capacity of 350 diners.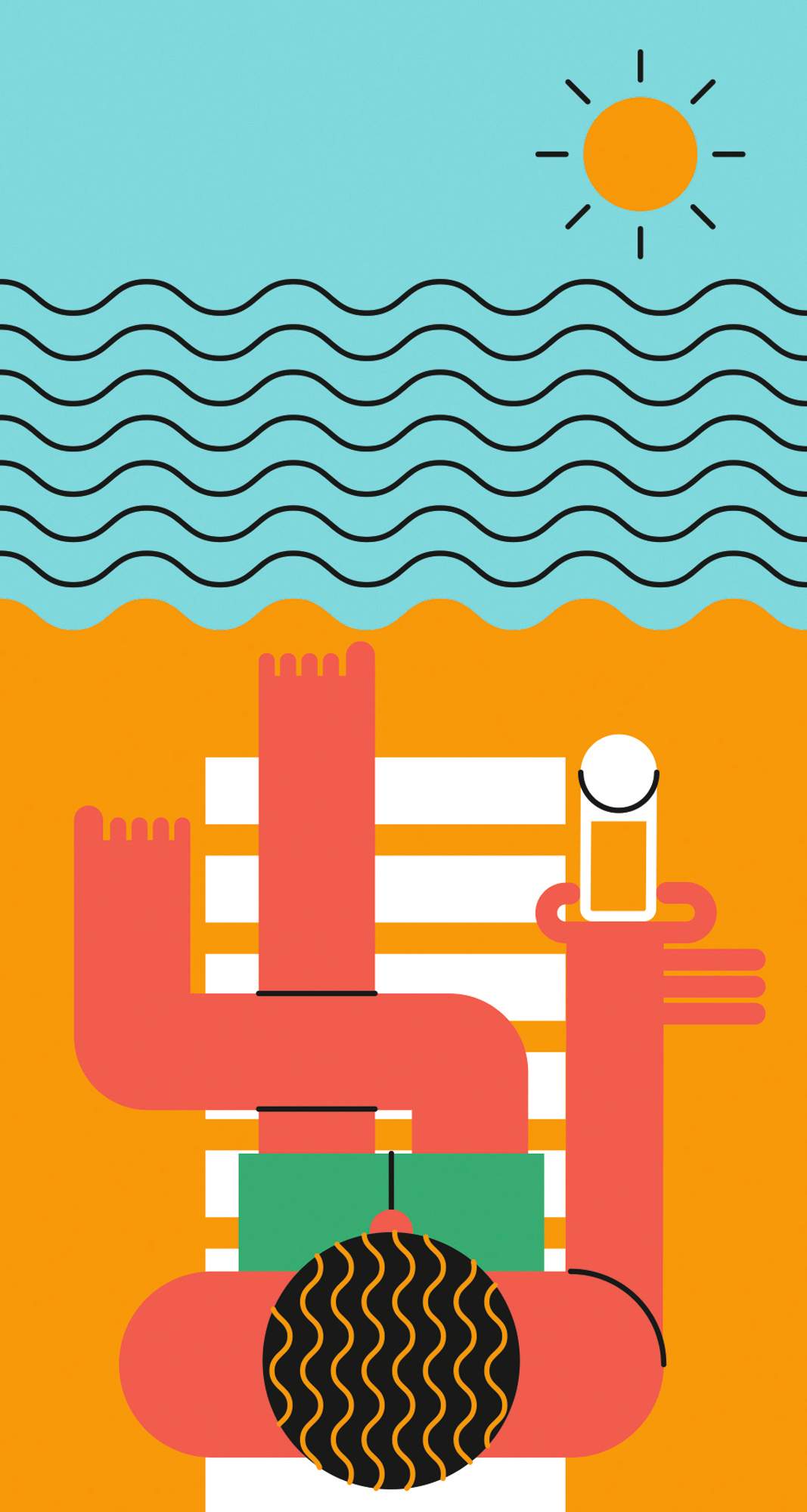 Beach clubs
Coastal cuisine
New wave
Dubai is famous for its beach clubs, which in the old days were where notorious "Dubai brunches" took place, with expats revelling (somewhat indecorously at times) all day. Like everything else in the city, the beach club concept has matured and the variety of coastal watering holes is impressive. You can expect to be pampered and primped as well as wined and dined. The best of the bunch are Summersalt at Jumeirah Al Naseem and Sal at Burj Al Arab.
Where to spend a day in the sun:
1.
Summersalt: catchy name with an easy, breezy atmosphere and delicious menu.
jumeirah.com
2.
Sal: a refined splurge and fantastic views in the grounds of the Burj Al Arab.
jumeirah.com
3.
Twiggy: new kid on the block for cocktails and people watching at the Park Hyatt.
twiggy.ae
4.
Nikki Beach: an old favourite that doesn't disappoint with access to calm Gulf shallows.
nikkibeach.com
Time Out Market
Food for thought
Dishes with bite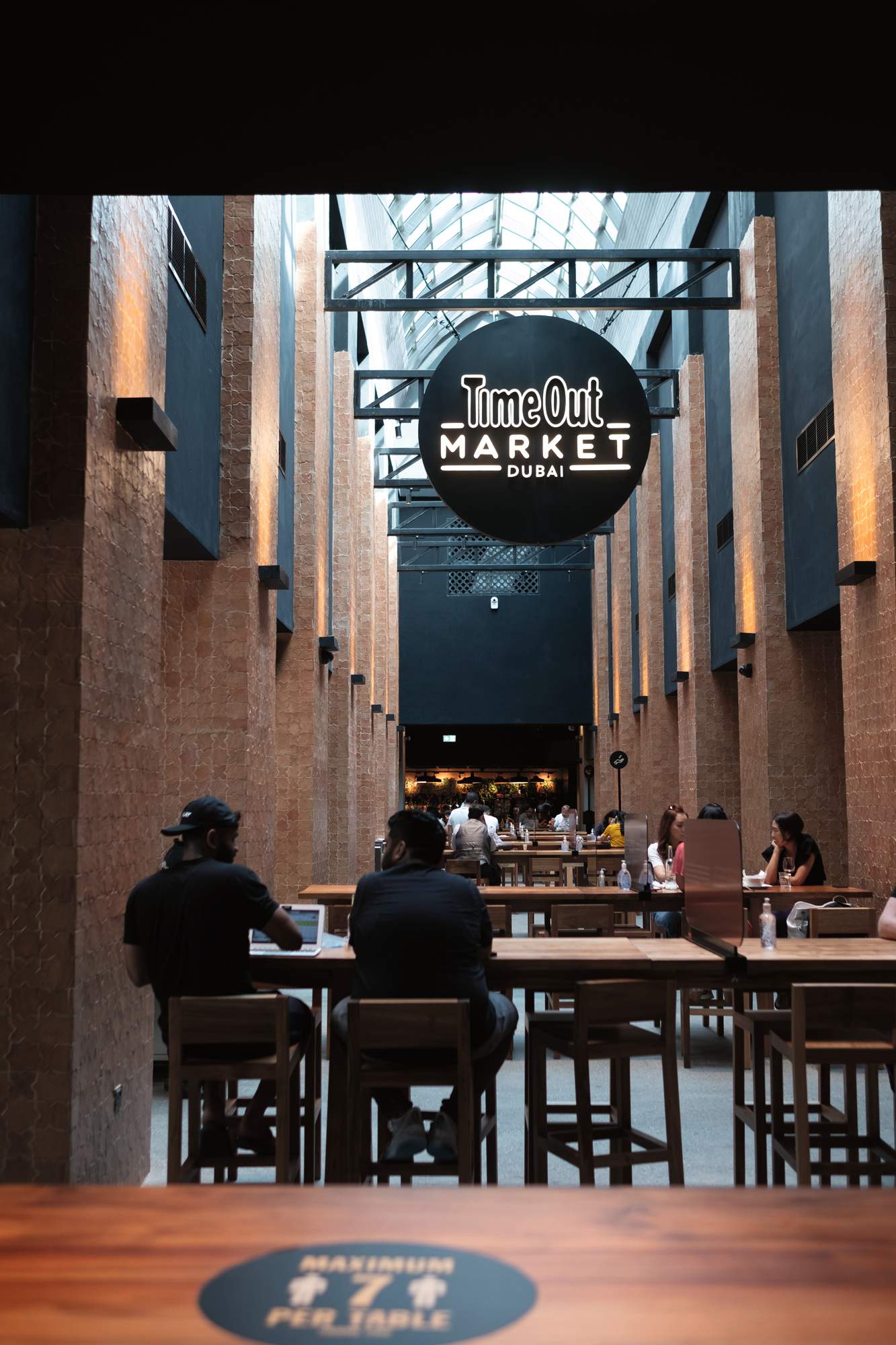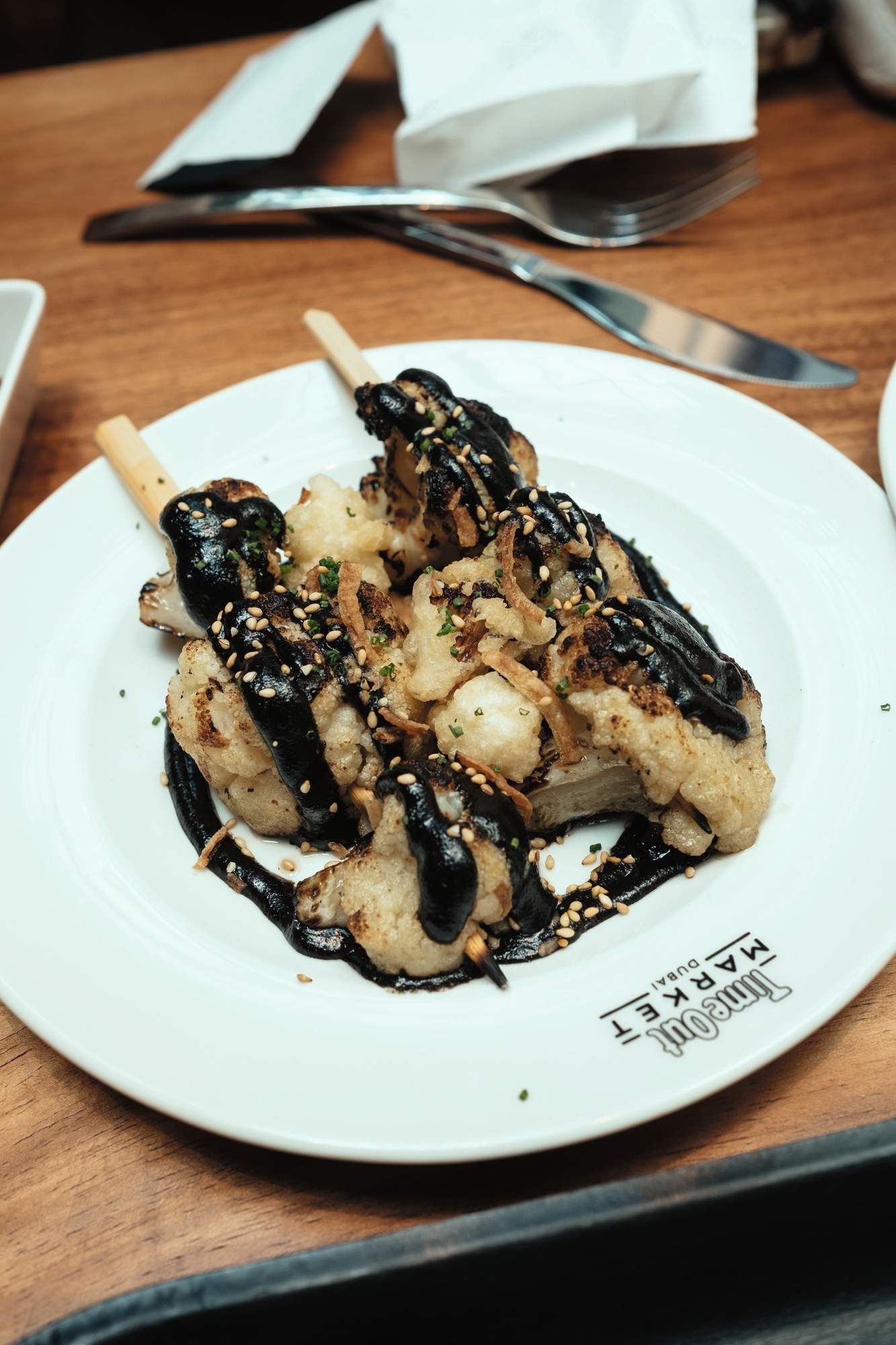 Dubai's Time Out market is the first Middle East outpost of this successful concept. Dozens of food kiosks offer a dazzling array of dishes, from fluffy bao buns to slow-roast brisket; spicy chana dal to crispy Vietnamese dumplings. This is a food lover's dream. "People here really follow Time Out when they go out," says marketing manager Nazila Shafi. "This was a perfect chance to curate the best of Dubai's culinary scene." The airy venue also has a fully stocked bar.
timeoutmarket.com/dubai
---
Authentic take
Five top tables
Plate expectations 
While dining out in Dubai has a level of refinement to match (and often surpass) every cosmopolitan global capital, there are also some hidden gems that help to ground the culinary scene with their authenticity and diversity. From a shack on the beach that serves freshly caught grilled fish marinated in Indian spices to an Iranian that serves a mean crispy tahdig and a Lebanese for late-night, mop-up grub, Dubai will surprise most with its range, quality and hospitality. We've rounded up some of our sure favourites.
---
Encounter culture
Coffee to go
Caffeine rush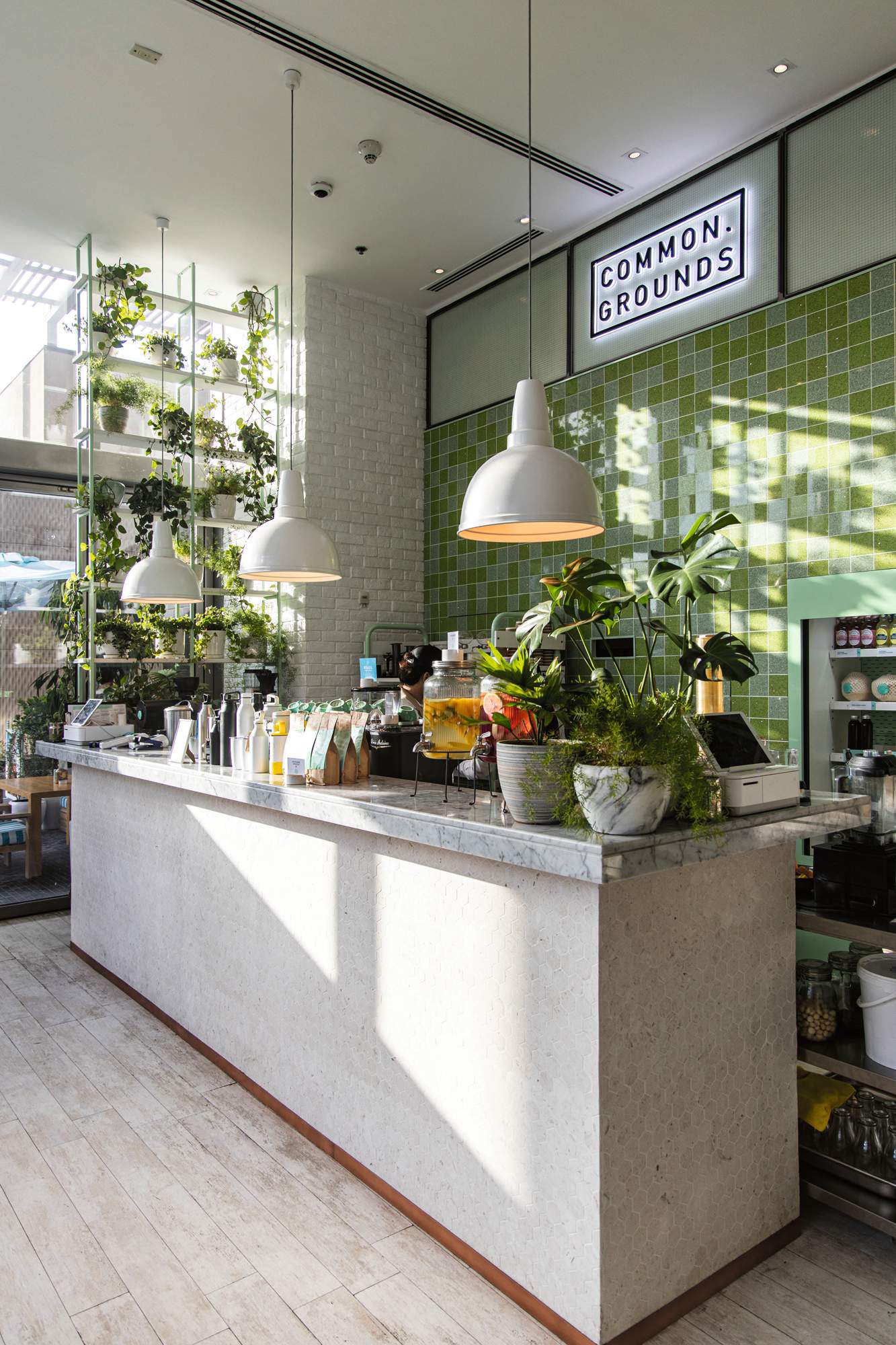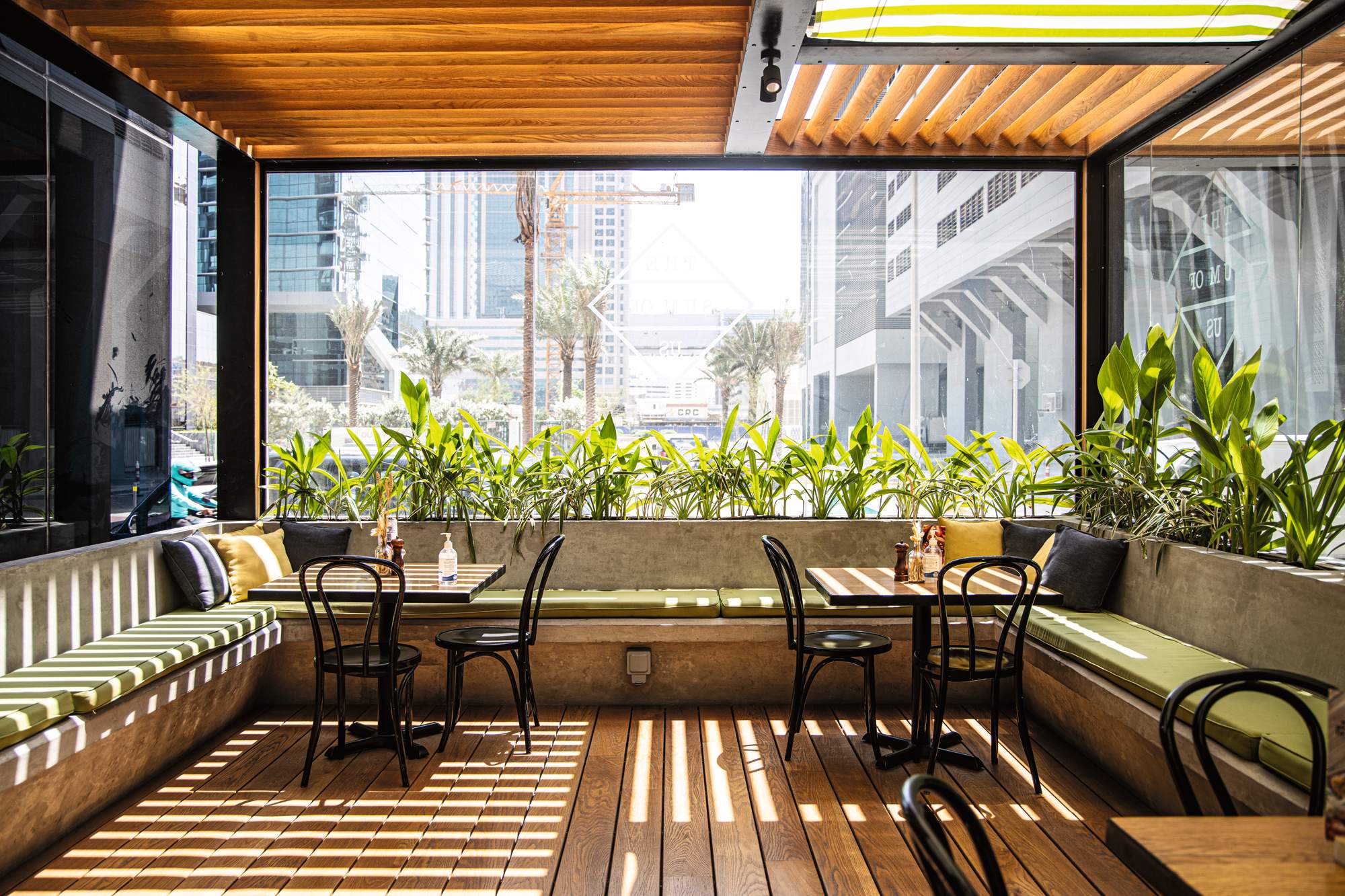 Dubai has taken to caffeine in a big way. Coffee shops have become an indispensable staple of everyday life and there are some very good baristas steaming their trade. Tom Arnel, whose company Bull & Roo is responsible for arguably the city's best cafés, has been at the vanguard of coffee culture since founding Melbourne-inspired café Tom&Serg eight years ago. Their latest venture Encounter, in the Foster-designed ICD Brookfield Place building is the perfect match for the calm of the lobby. 
bullandroo.com
Quick bites:
1.
Al Ustadi: Best Iranian kebabs and a killer tahdig to boot.
2.
Bu Qtair: South Indian, cafeteria-style fish fried in Indian spices.
3.
Raju Omlet: Best way to start your day. Raju will cook your eggs Indian-style or in 100 different ways. 
4.
Al Mallah: From family dining to late-night after-hours, Lebanese Al Mallah is a Dubai institution.
5.
Paluto: Buy your seafood from the fishmonger by the waterfront market in Deira and Paluto will fry, grill or stir-fry it for you.
Retail therapy
Shopping arcades
Mall game 
Malls form the backbone of the retail experience in Dubai, and with good reason. In a city where summer temperatures average 40C, dawdling along the high street from shop to shop is simply impossible. But don't be a snob. Dubai malls are an experience unto themselves. Small-scale retailers sit side by side with the usual luxury suspects. You'll also find local Emiratis enjoying a nibble at Ladurée, Cipriani or Eataly. 
thedubaimall.com, malloftheemirates.com
---
Inspiring independents
Boutique shopping
Top of the shops
Beyond the myriad luxury retail options, Dubai has recently seen an uptick in seriously cool indie shops. Amongst Few is a homegrown streetwear label that shares a space with a barber and café. Frame at D3 stocks Japanese clothing next to the Yui ramen shop;  and YouBetterFly is an Emirati trainer consignment shop. Head to Hermione for edgy womenswear or drop in at S*uce on Sea for a tightly chosen selection of beachwear.
amongstfew.com, selectshopframe.com, youbetterfly.com, shopatsauce.com
---
Asian persuasion
Eastern flavours
Get stuffed
There are plenty of Michelin stars in Dubai but there is also a casual scene that's fuelled by the South East and East Asian diaspora. Chef Himanshu Saini is turning heads with modern Indian Trèsind and Chang Sup Shin is a prominent food personality in the region for his 1004 Gourmet food market. Mimi Kakushi recently opened in the Four Seasons; its 1920s, Osaka-inspired interior is reason enough to visit. And for Peruvian-Nikkei, try Kayto at the Jumeirah Al Naseem. 
tresind.com, 1004gourmet.com, mimikakushi.ae, jumeirah.com
---
XVA Hotel and Gallery
World of interiors
Good looks 
"I like to say that Dubai hit puberty at the same time as me,"says Grace Hauser, the youthful director of XVA Hotel and Gallery. "People here are developing more of an awareness and an appreciation for art," she adds. "Dubai is such a young city in a very young nation. The glitz, glam and novelty of going from a country that wasn't developed to a nation that is has worn off and I'm happy because the appreciation for art and things that are enjoyable to be around and look at in your home has grown tremendously." 
xvahotel.com
To learn more about business in Dubai please visit Business Dubai.