Craft / Global
Creative spirit
Nestled in the Blue Ridge Mountains, Asheville is hard to beat for access to the outdoors. The North Carolina city, however, is much more than just a pretty vacation town with extraordinary views. Asheville, above all, is notable for the individualism and inventive spirit of its inhabitants, which is reflected in its booming arts, business and restaurant scenes.
Getting around
Where to go
Asheville might have a population that's just shy of 100,000 people but it packs a big punch. From the industrial-chic River Arts District to the quaint Biltmore Village and iconic Blue Ridge Parkway, this is the place to come for everything from spectacular scenery to historical architecture. 
---
Japanese potter, musician and artist Akira Satake is inspired by nature: his ceramics and artworks resemble dark twisted trees, chunky rock formations and shifting sands. Since 2003, Osaka-born Satake has been making his pieces in North Carolina, where he has a shop and studio in Asheville's buzzy River Arts District. Satake's unglazed, wood-fired stoneware ranges from traditional Japanese teapots and smaller items, such as salt cellars, to his larger, more avant garde sculptures, many of which double as vessels or vases.
akirasatake.com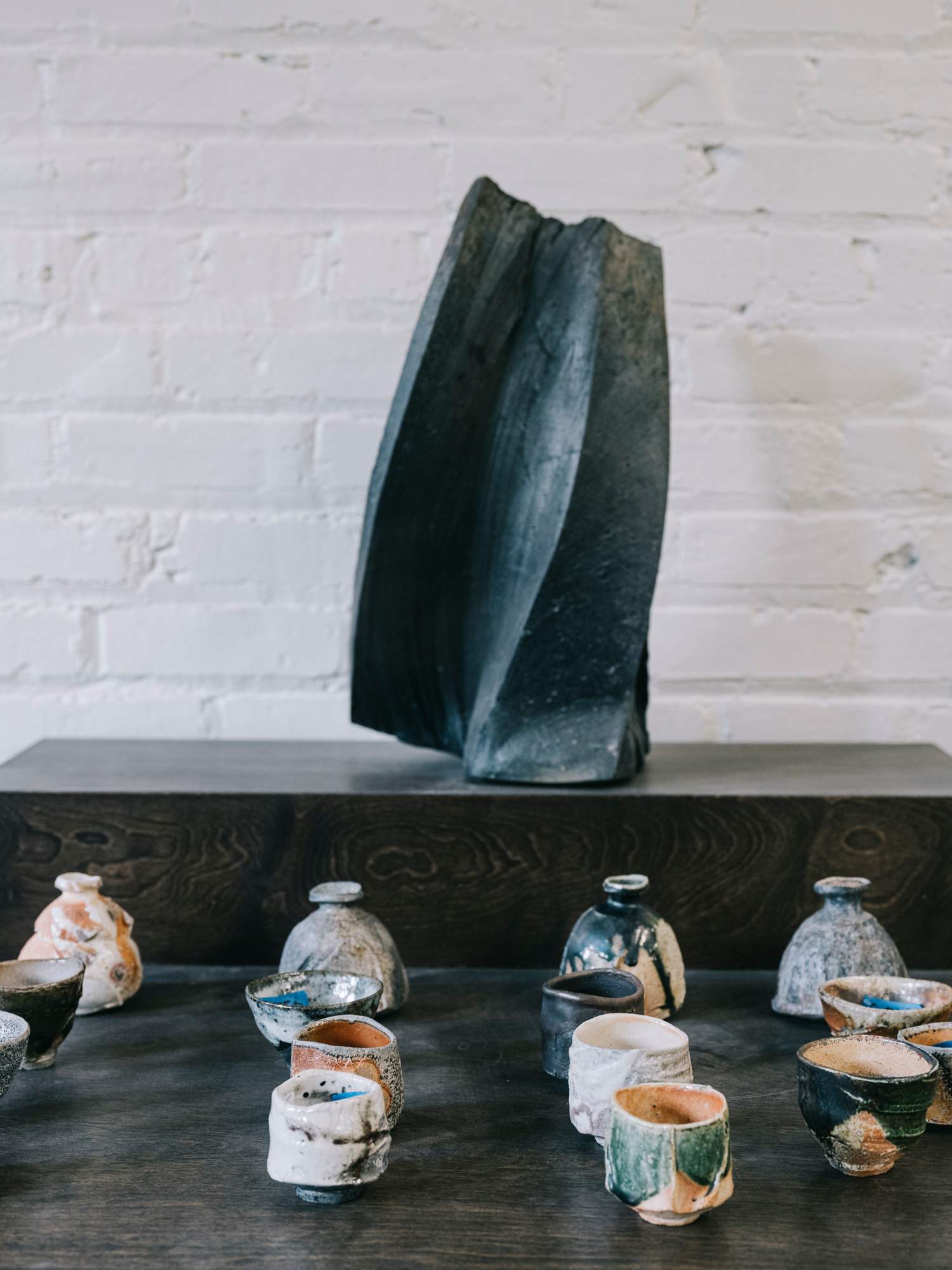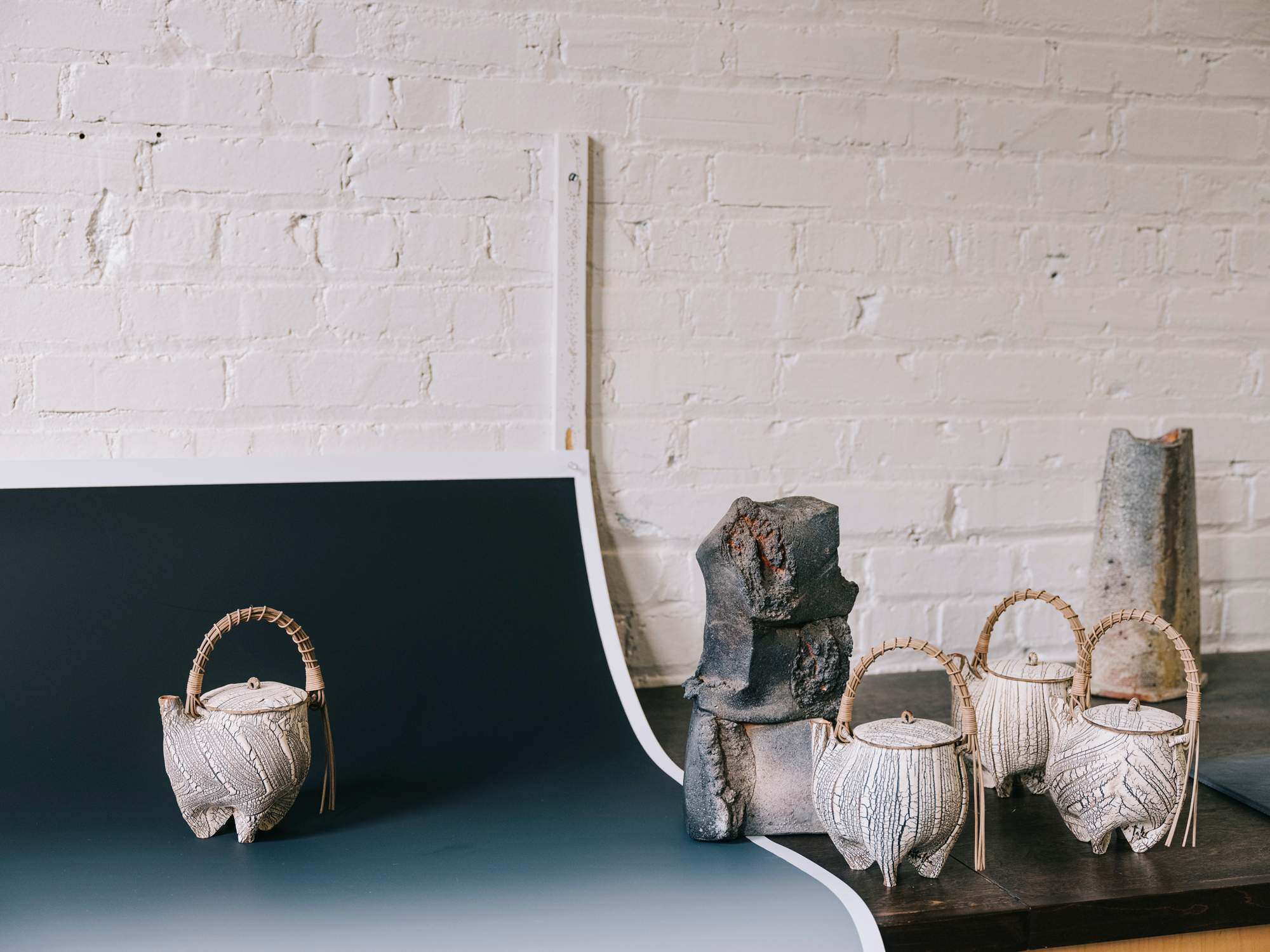 ---
Visit Lexington Glassworks' downtown shop and studio to see skilled artisans make intricate hand-blown glassware. There are plenty of small items on offer, such as Christmas ornaments, but Lexington comes into its own with its grander, more sculptural pieces, from statement vases to light fixtures. And if you'd rather not plump for one of the $3,000 (€2,590) glass-and-steel chandeliers, then, at the very least, take time to admire them hanging from the ceiling.
lexingtonglassworks.com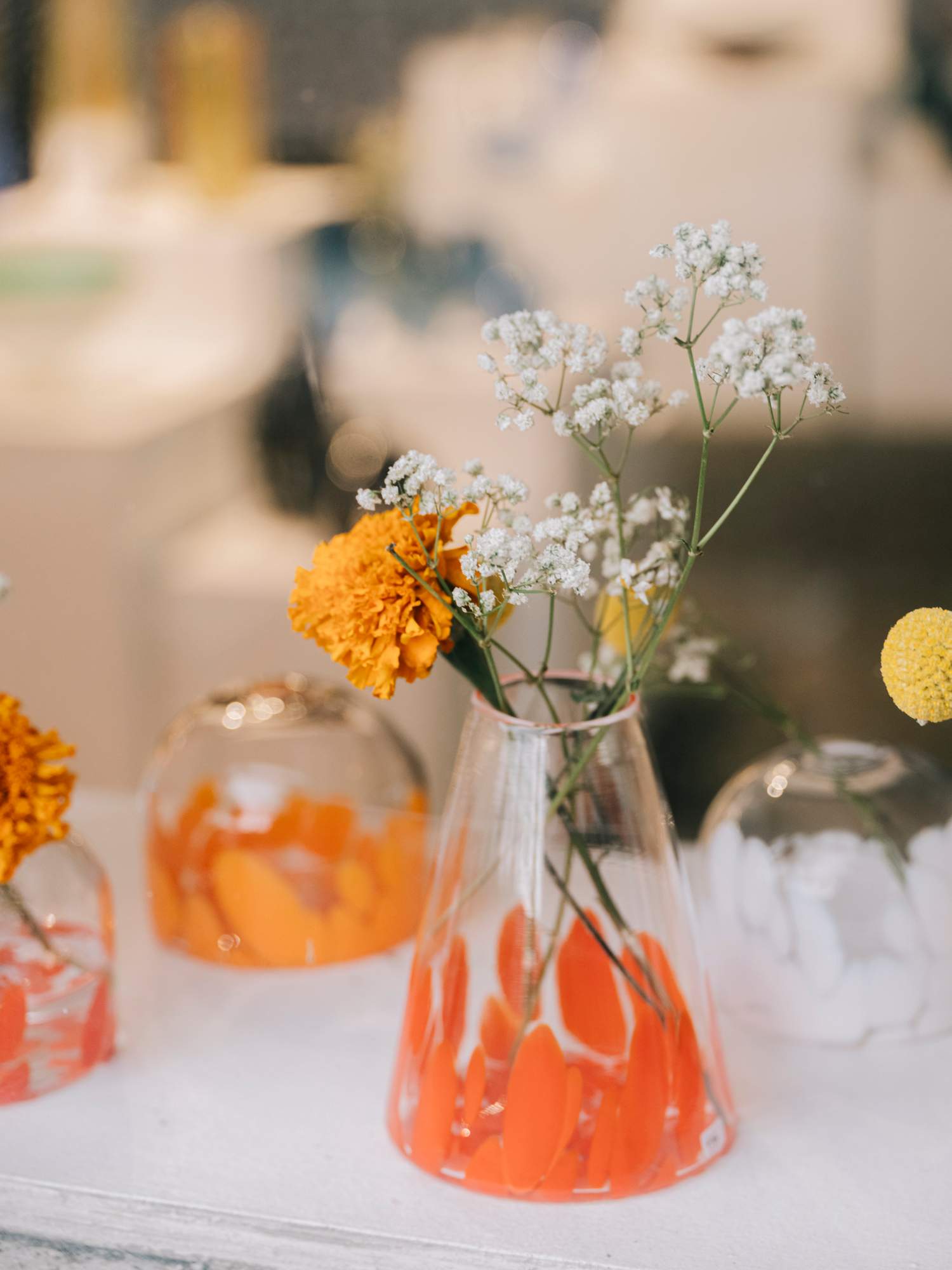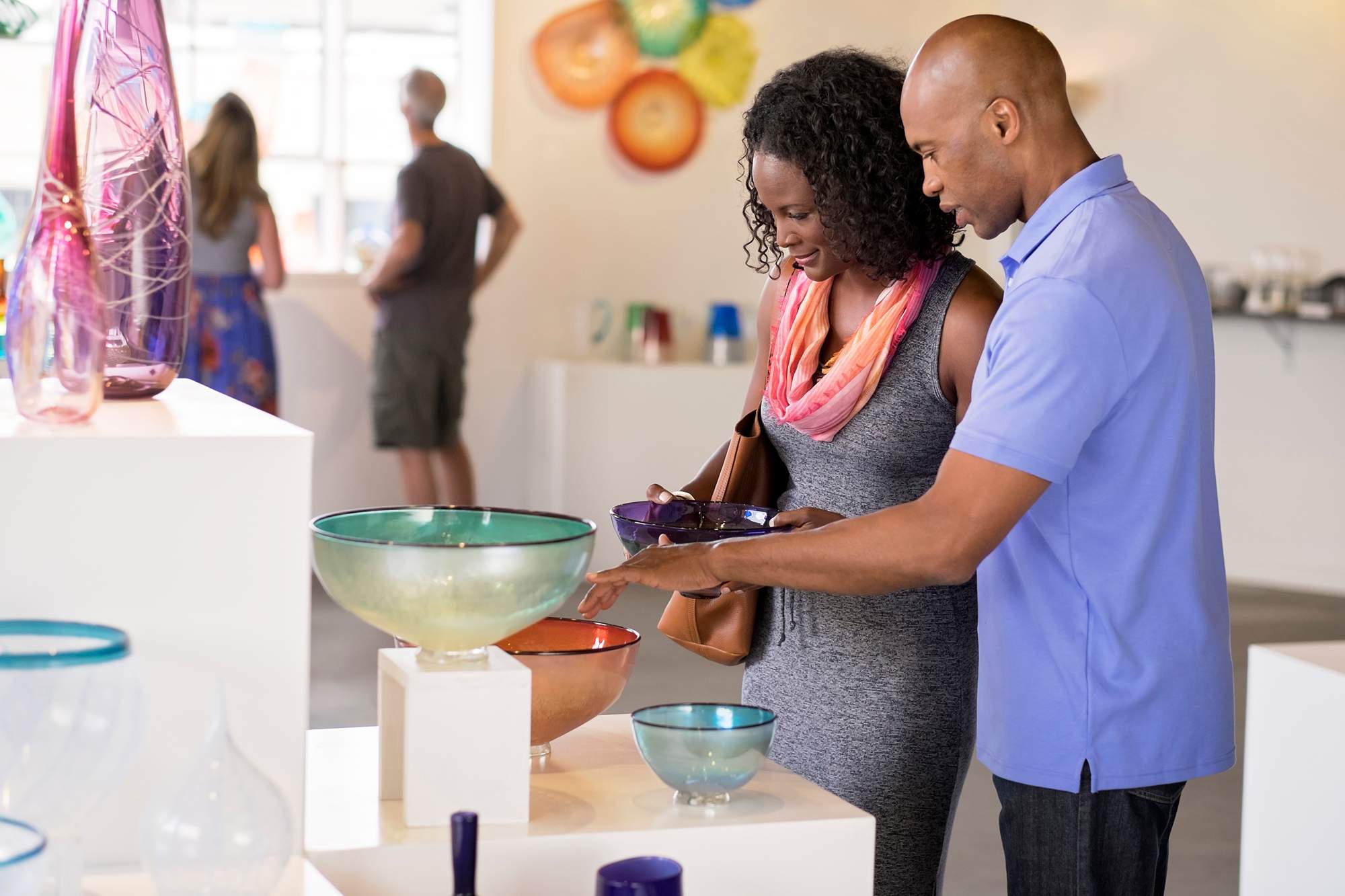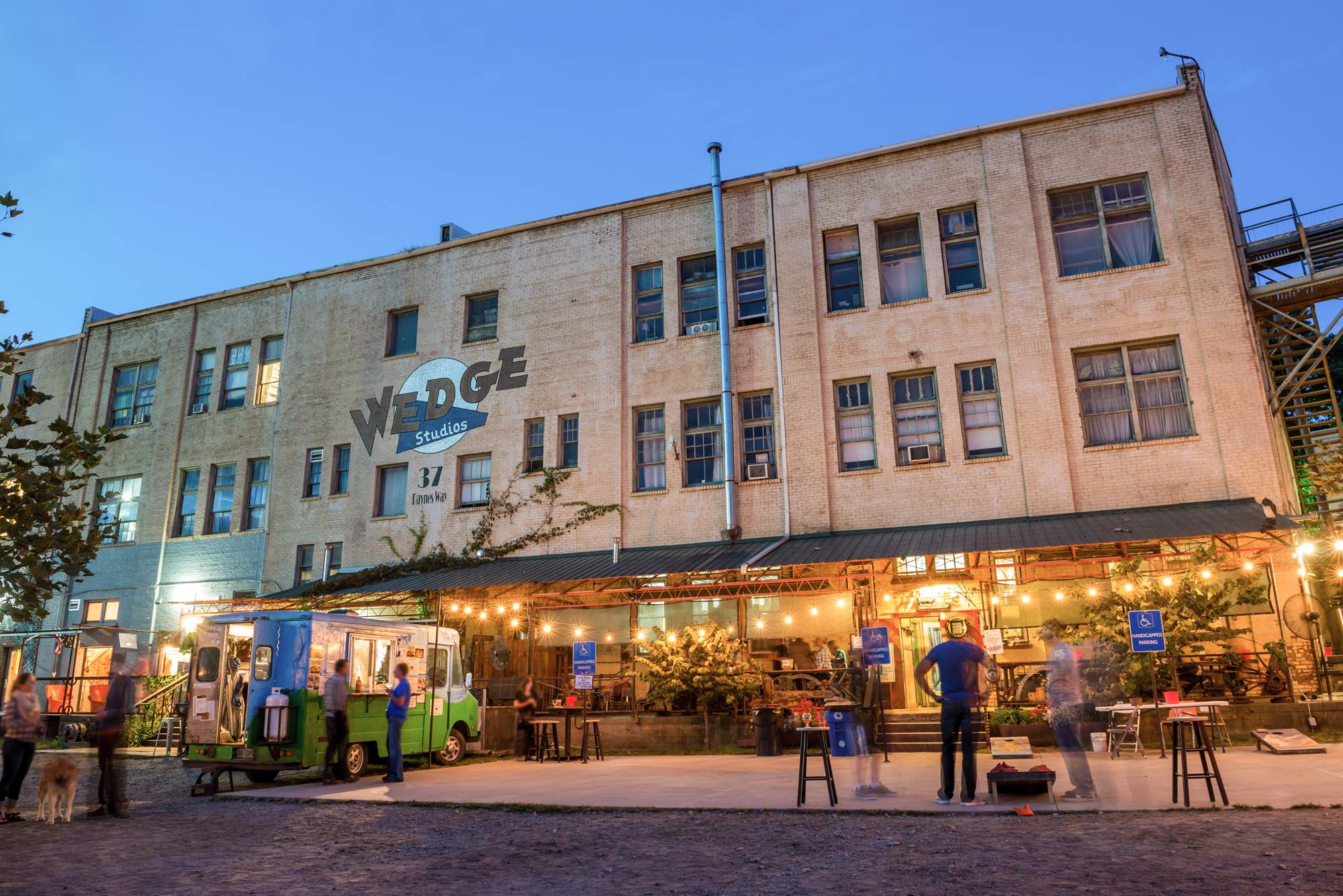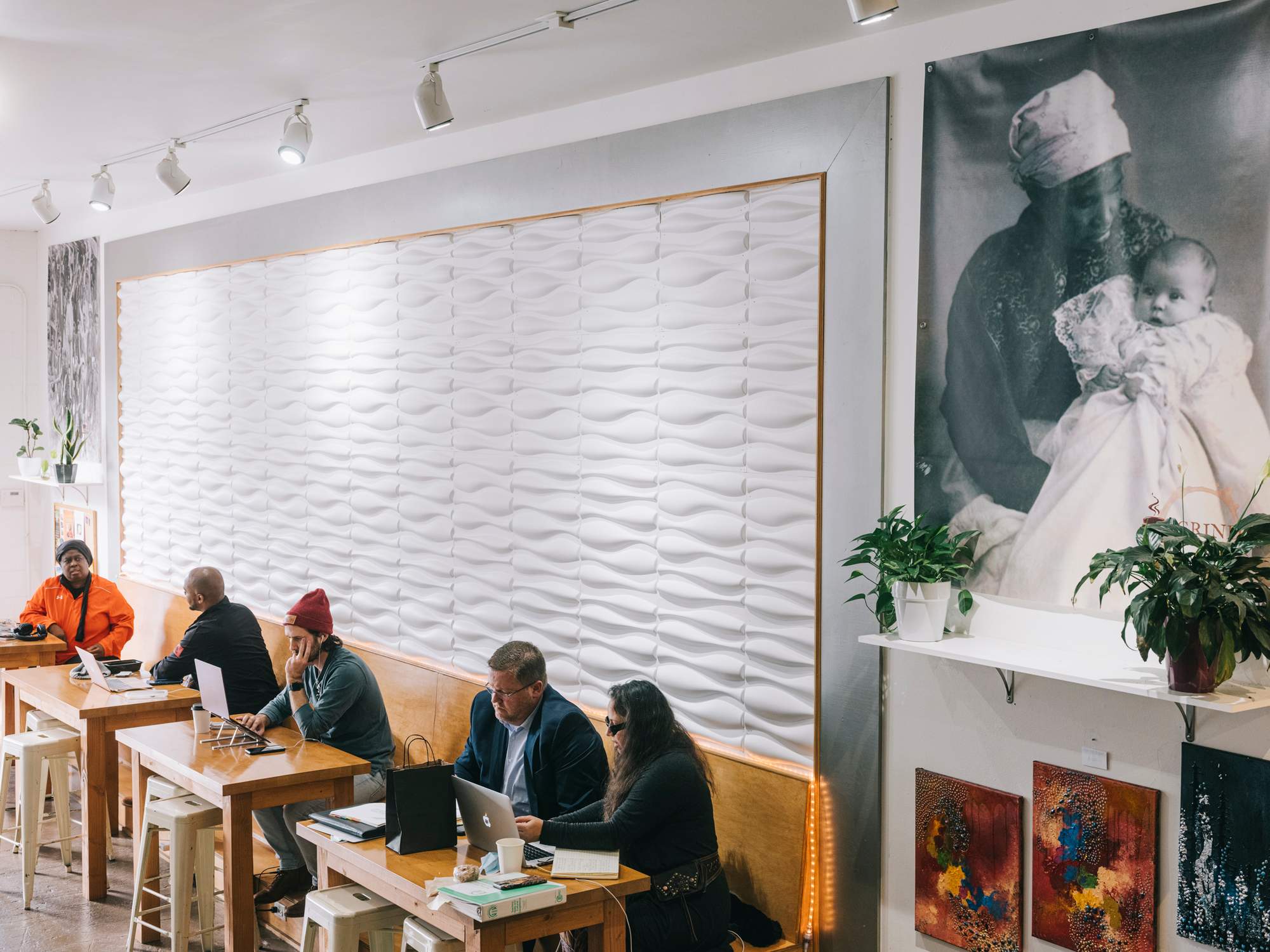 River Arts District
Art zone
Exploring the River Arts District, a former industrial zone alongside the ancient French Broad River, takes time: hundreds of artists sell their wares, from painting and photography to jewellery, glass and woodwork. For a break stop by coffee shop Grind avl, which opened last year. The light-filled space has become a hub for black entrepreneurs, helped by founder J Hackett's mentoring programme, Black Wall Street avl.
riverartsdistrict.com
---
Pattiy Torno
Curve Studios
The muse of the mountains lured artist and fashion designer Pattiy Torno from New York to Asheville, where she founded Curve Studios, one of the first artist studios in the River Arts District.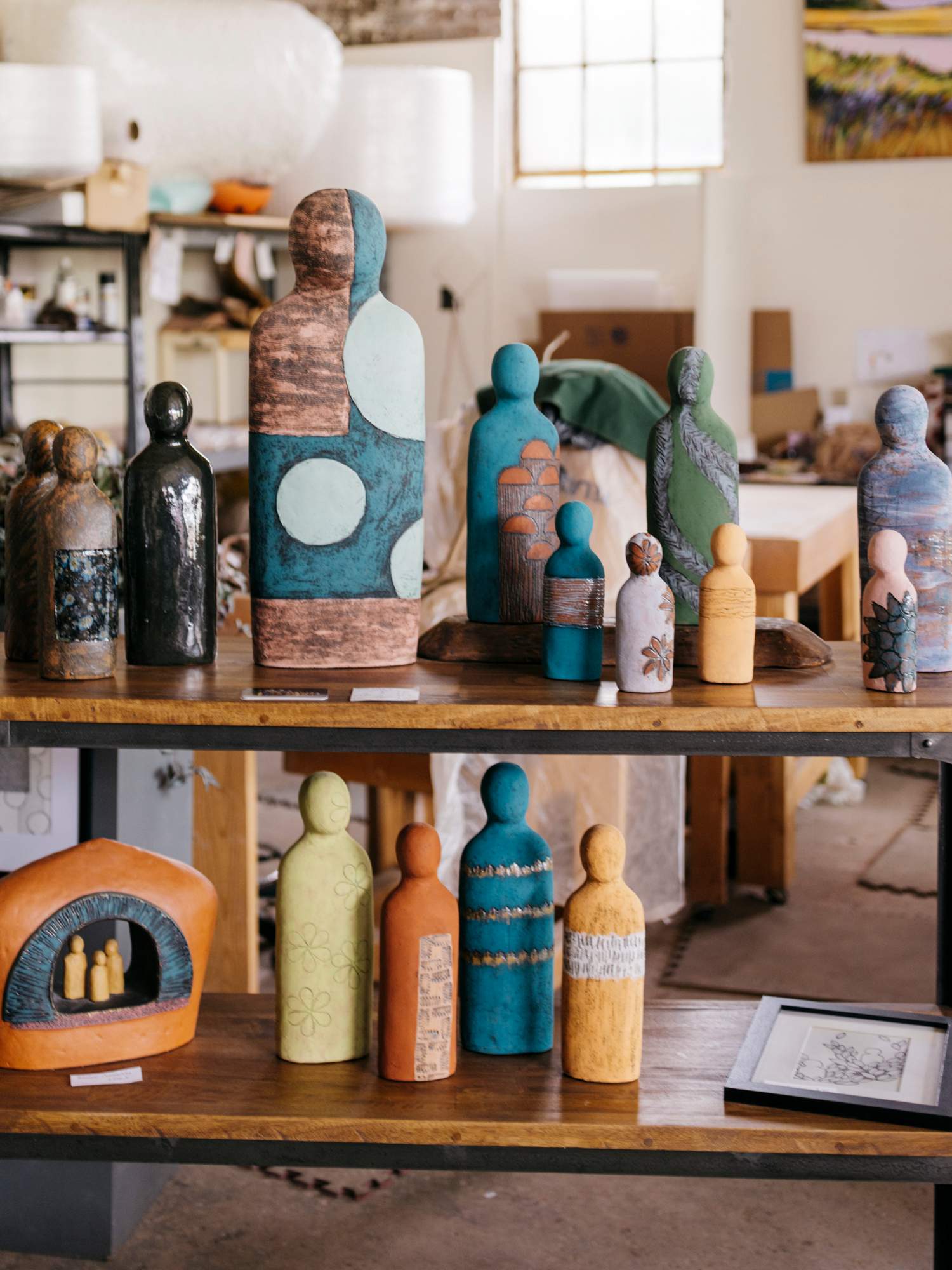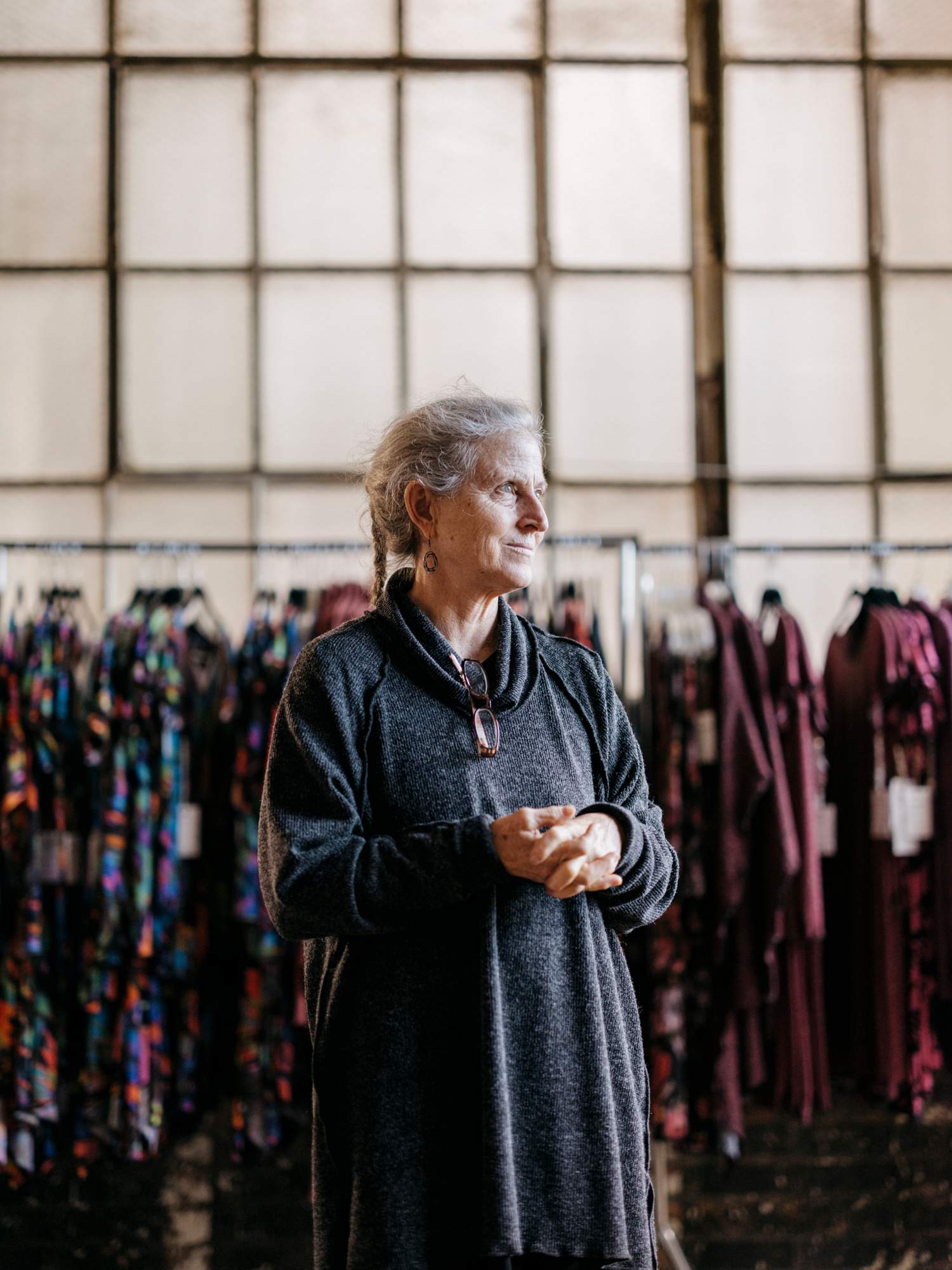 Tell us about the history of craft in Asheville.
There has been traditional craft in the mountains for centuries. In the late 1990s and early 2000s, there was a resurgence of glass; there are a lot of national resources, such as silica that's mined near here in Spruce Pine. There's also Highwater Clays, a nearby pottery supply shop, which supplies all of the potters in the southeast – and it's been at it since the late 1970s. 
What is unique about Asheville? 
Asheville is not beholden to trends; people have their own visions. There is an integrity to the quality of the work. I live in a fairly small town and yet I get to be around the cream of the crop of artists. 
What inspires you about Asheville?
There are lots of different perspectives here but everyone agrees that it is a beautiful place. You're just living your mundane life but every once in a while you get a glimpse that knocks you back. That's what makes it worth it for me. To be in awe of nature on a regular basis is soul-soothing. 
How did you create Curve Studios?  
I bought these buildings in 1989 to create a club called Squash Pile. It was an alternative-music club free of drugs, smoke and alcohol. We ended up renovating the buildings as live-work studios. You get to do whatever you want down here. 
How did it evolve to become the River Arts District? 
Other artists slowly bought buildings and that helped to expand business. We started branding the River Arts District as such in 2005. That's when I started keeping retail hours. It became a place where it was worth having your doors open; prior to that, we just did studio strolls once or twice a year. We're up to 300 artists in the area now. 
What attracts people to visit? 
It's having access to the actual makers. In a gallery you don't have a relationship with the person who made the work; you don't get to see the work being made. And that is really what makes the River Arts District special. On any given day you will see lots of people at work. That's why we describe ourselves as the largest collection of working artists' studios in the US.
pattiytornoart.com