Essential experiences / Global
Hit list
If you're wondering where to start on your Flanders expedition, never fear. Here are 10 sights, tastes and experiences that represent the best of the area.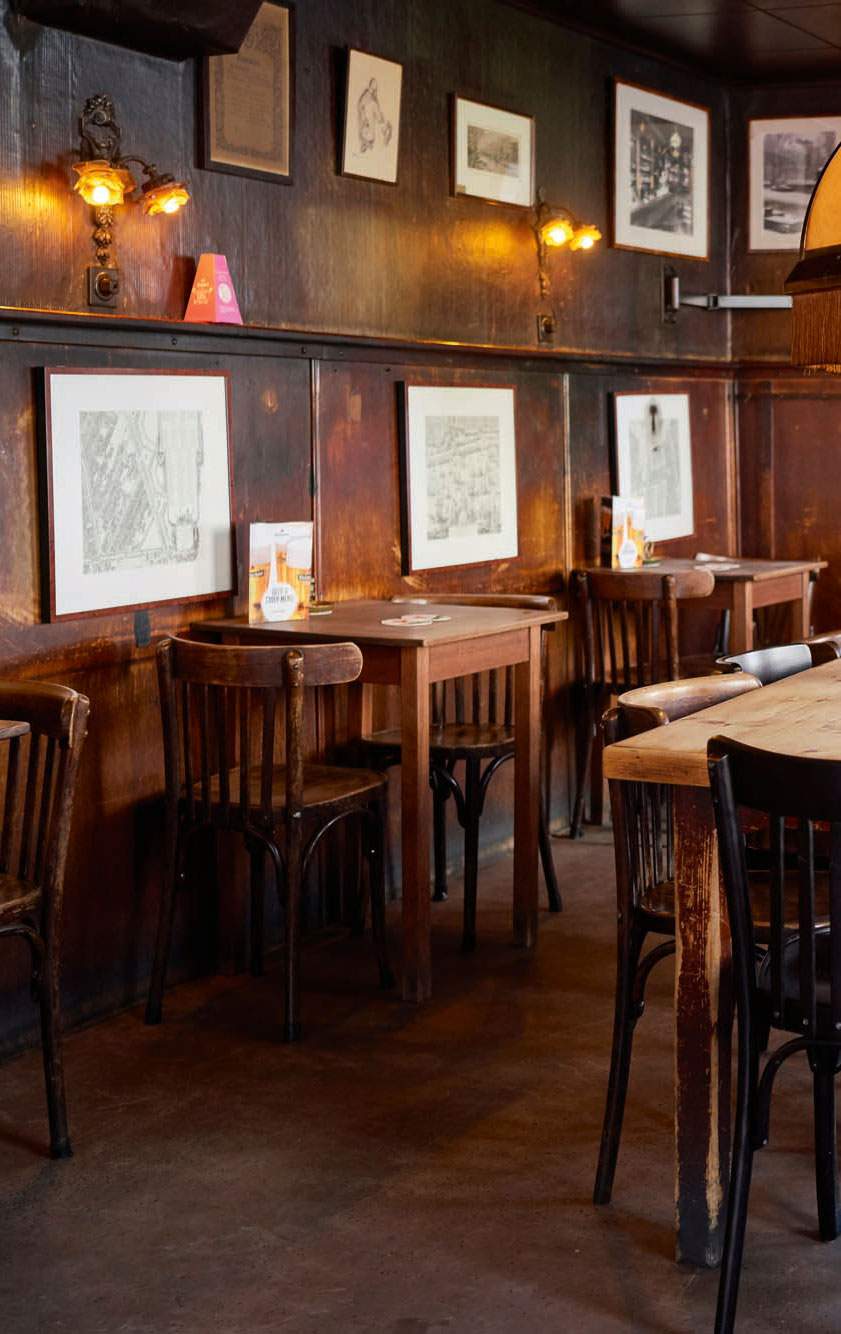 1.
Bruine Kroegen
Rest and refuel
These small, simple cafés are a national treasure, with untouched rustic decor. Some are in smaller cities like Kunstemaecker in Veurne; others in the countryside such as 't Hof van Commerce in Stavele. Local beer and traditional bites are the regular accompaniment. A true Flanders experience.
---
2.
'Reading between the Lines'
Field of study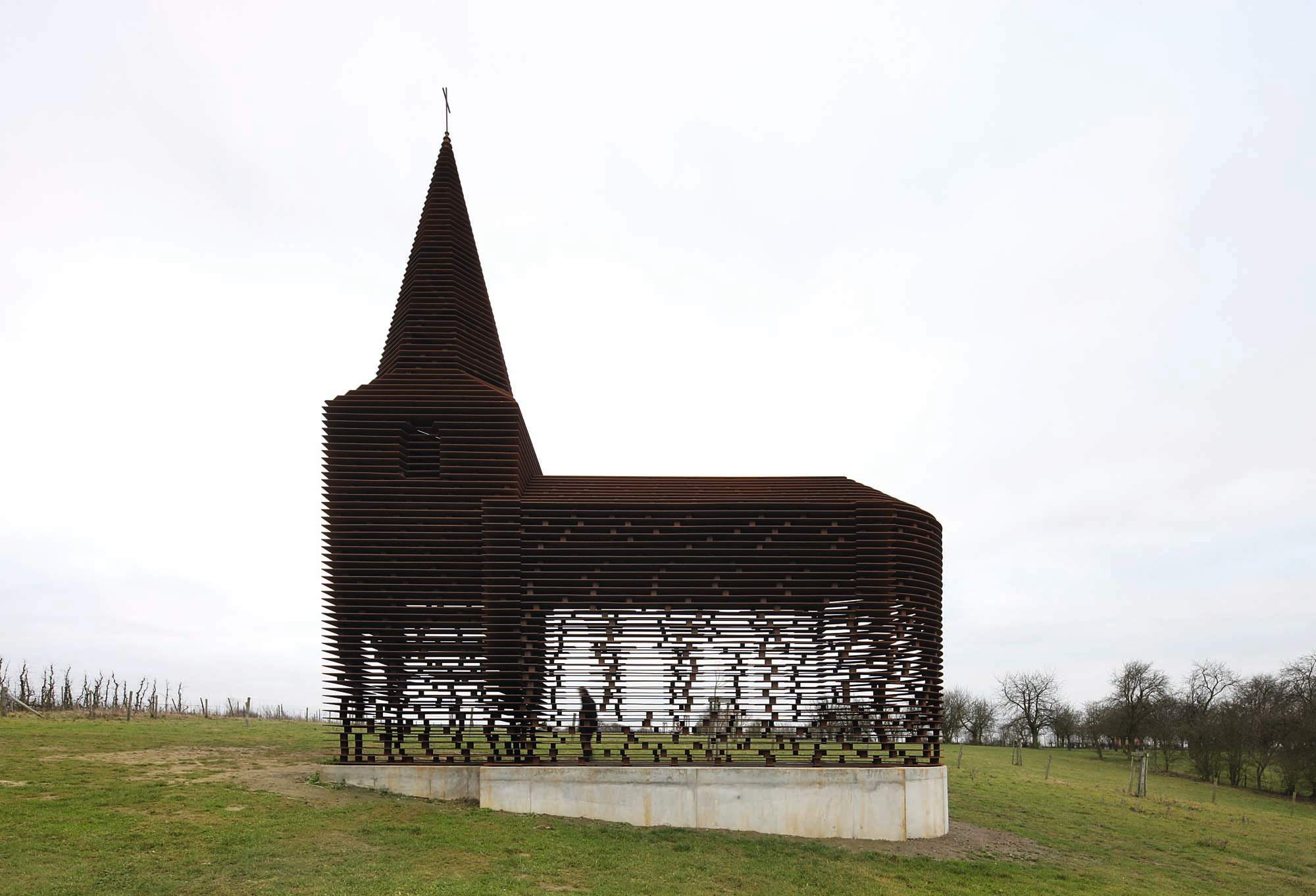 A cultural fix in the middle of the countryside. This is a chapel-cum-art installation by Belgian architects Pieterjan Gijs and Arnout Van Vaerenbergh. It consists of 100 stacked steel sheets, which gives it a surreal look and allows you to see right through its 10-metre-high form.
---
3.
Meander in Mechelen
Hidden delights
Thought that all the art nouveau gems were in Brussels? Well, you're mistaken. The stunning stained-glass cupola – a sort of greenhouse – at the Winter Garden of the Ursuline Nuns justifies a visit to Mechelen alone. And then there's the up-and-coming food scene, embodied by Magma restaurant.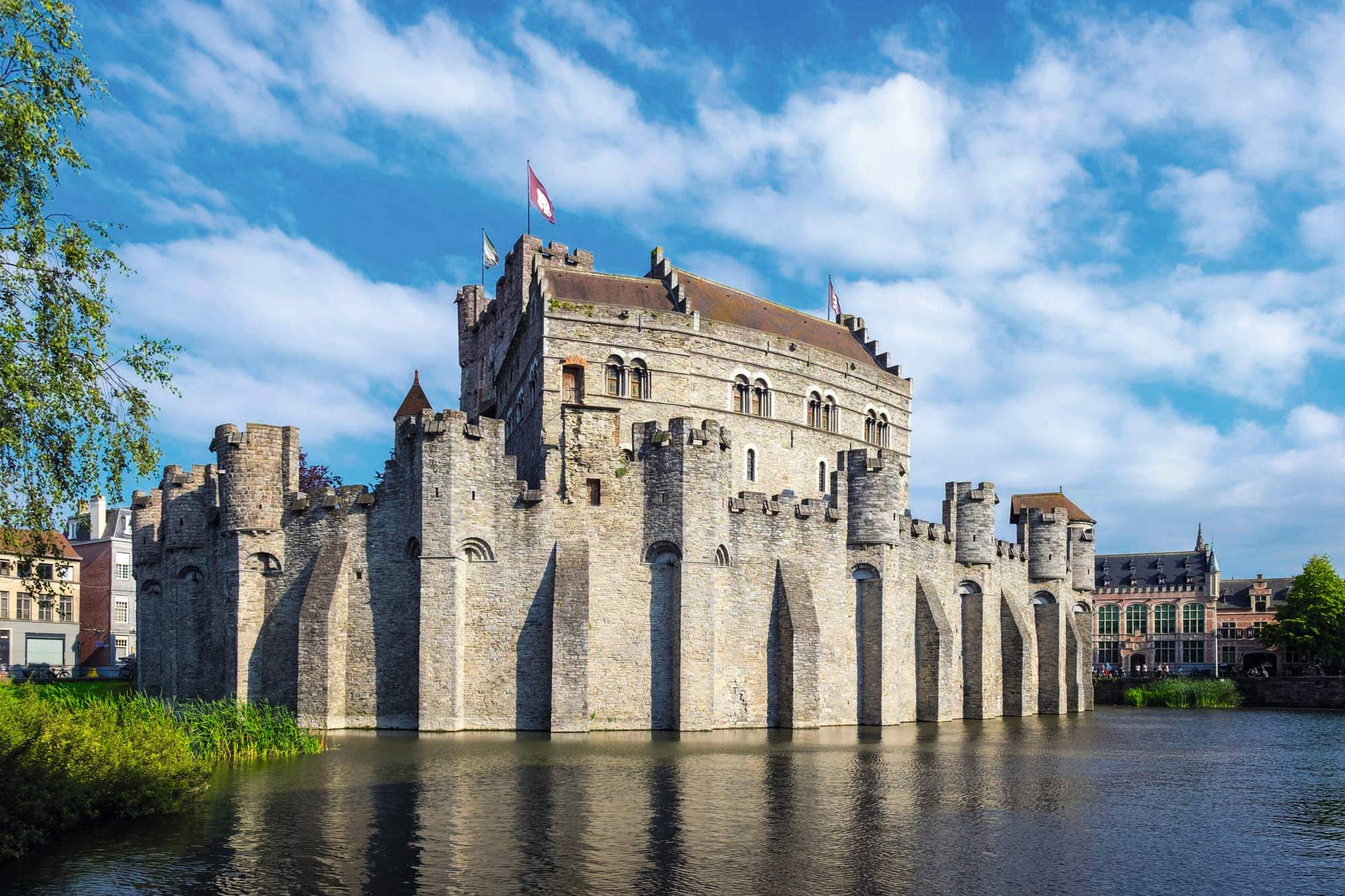 ---
4.
Live like a king
Sovereign sights
Flanders is full of castles and it would be rude not to visit one. We recommend the mighty Het Gravensteen (pictured) in East Flanders, which dates back to 1180. The medieval Ooidonk Castle near Ghent is also highly recommended.
---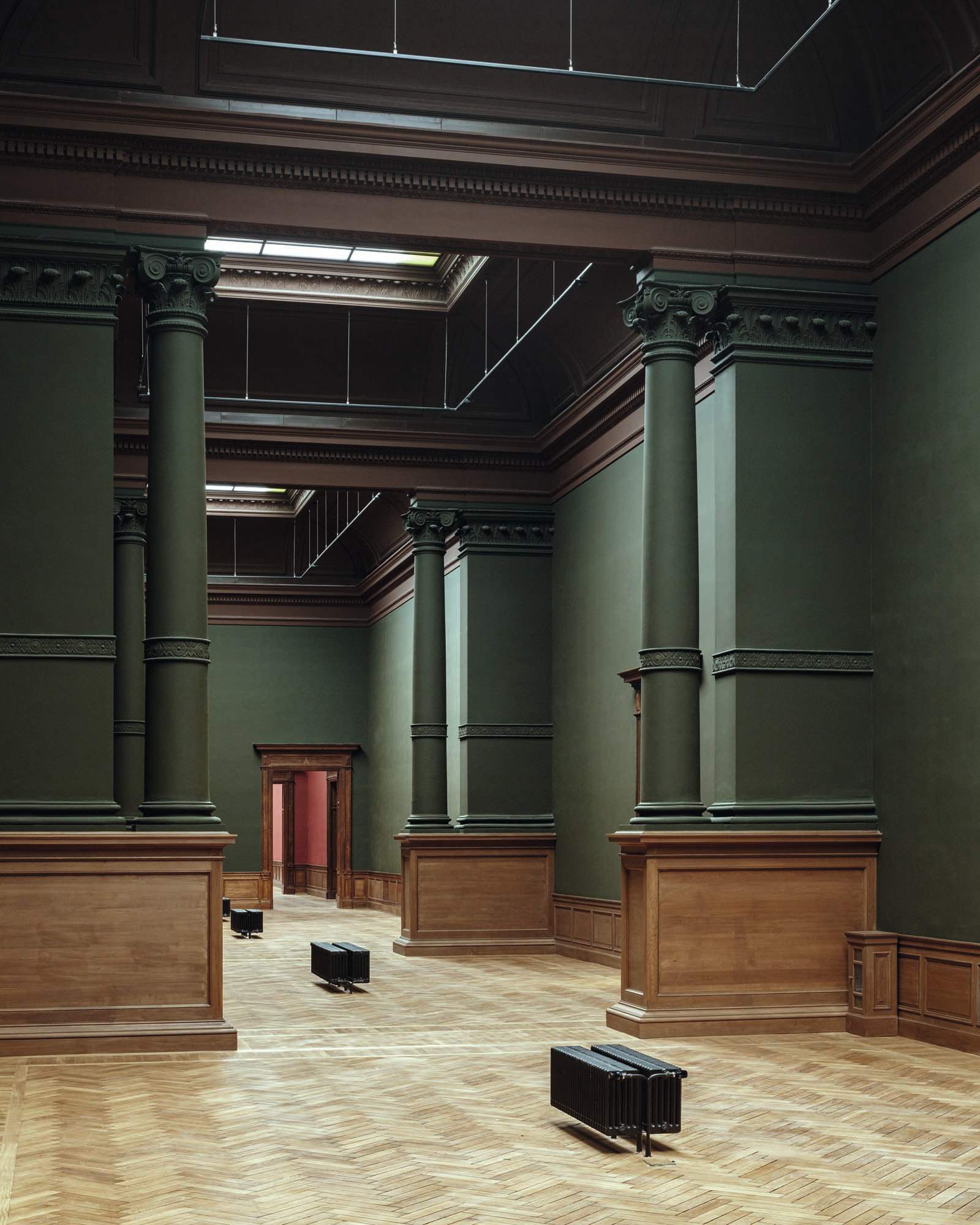 This museum might not be open at the moment but we're happy to hear that it will reopen its doors next year. Antwerp's Royal Museum of Fine Arts – better known as kmska – has been undergoing serious renovation. Look out for kaan Architecten's respectful work when it's time to head back.
Grand designs
As well as fine art, kmska is a showcase of fine architecture. It's airy halls and sober hues make it perfect for viewing art.
---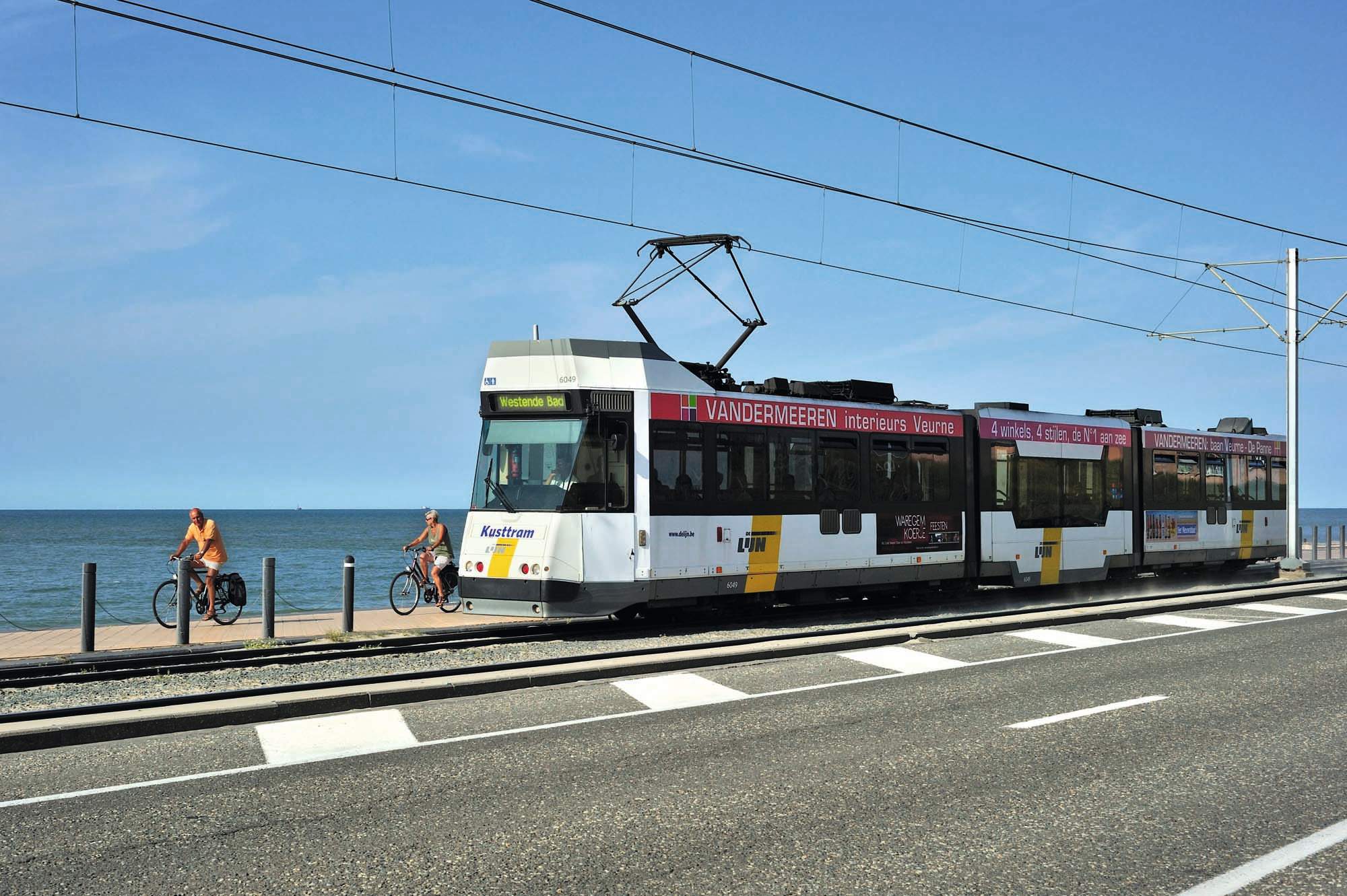 6.
Flanders' seaside
Coast along
Belgium's 67km-long coastline stretches from the French to the Dutch border with 13 distinct seaside resorts. Take the Kusttram (the world's longest tram line) to visit De Panne's wide beaches and the shops, restaurants and galleries in Knokke-Heist. Stop by in Ostend, where King Leopold II holidayed and the painter James Ensor worked, and marvel at De Haan's belle époque houses.
---
7.
Flea markets
Hunt for treasures
Make sure you pick up some keepsakes along the way. Check out the picturesque Dijver flea market in Bruges, the charming Tongeren antiques market, BrocAntwerpen in Antwerp's market square, the bustling Place du Jeu de Balle flea market in Brussels and the Eurometropolis-Brocante in Kortrijk.
---
8.
Waffle on
Taste of the region
Belgium is as well known for its waffles as it is for its beer and chocolate. Why not pick one up to munch on as you wander through the panoply of medieval market squares throughout Flanders: from the Unesco-listed Bruges or Veurne near the French border, to the beautiful village of Oud-Rekem in Limburg.
---
9.
Van Eyck pool
Structural bathing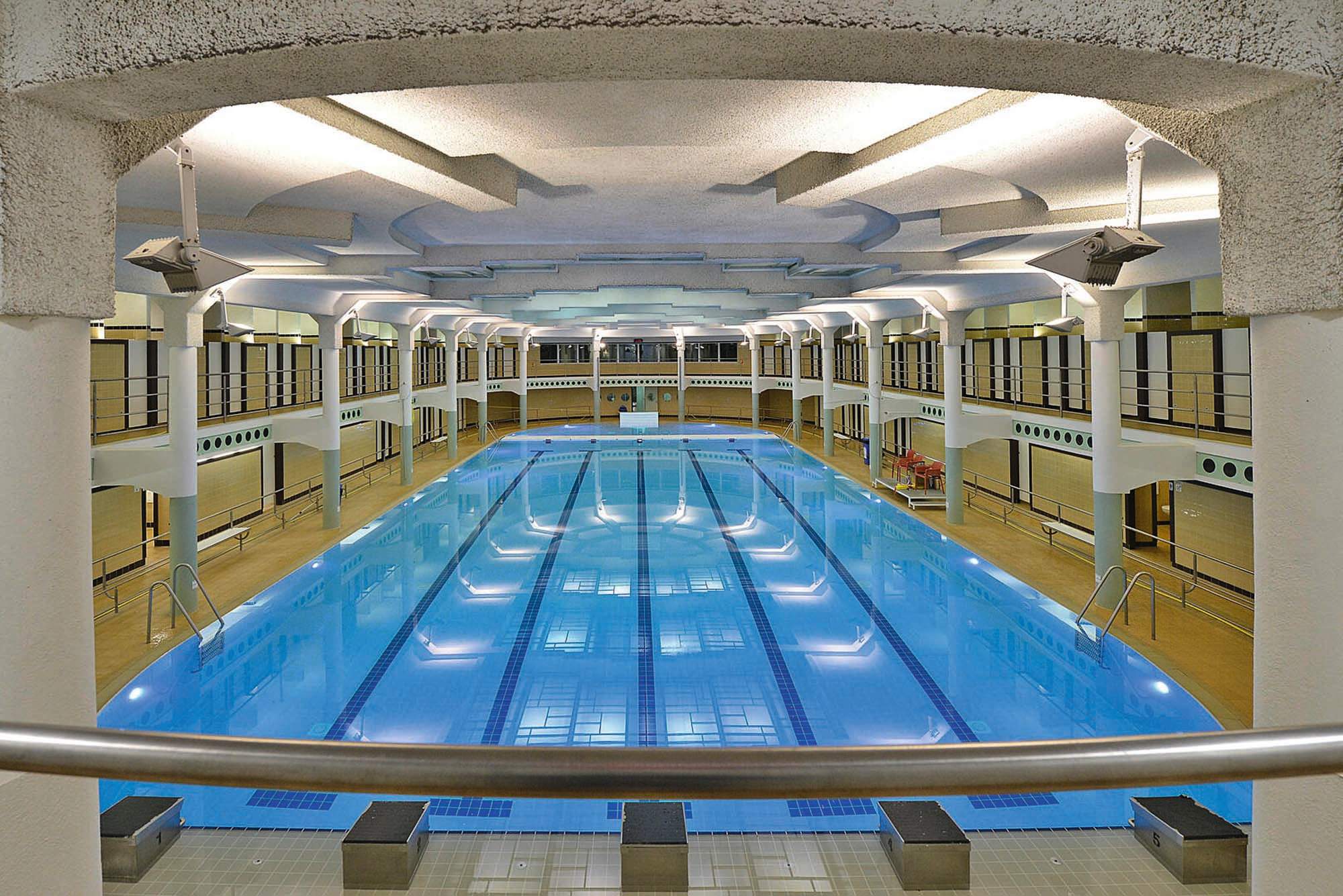 Belgium's oldest indoor swimming pool is named after the renowned painter Jan Van Eyck and was designed by architect Edouard De Vigne. It opened its doors in Ghent in 1886. The historic pool was restored in 2001 and today offers swimming lanes, showers and bathtubs, as well as a lounge bar where you can enjoy a sharpener while overlooking the Portus Ganda marina. Just as it has been for more than 100 years, it's an ideal spot for a quick or leisurely dip.
---
10.
Botanical gardens
Flanders in bloom
There's something special about the beautifully maintained gardens of Flanders, an unsung asset of the region. The botanical gardens in the town of Meise, just north of Brussels, are not to be missed, as are those in Antwerp – look out for the vast Botanic Sanctuary Hotel that will open nextdoor to it before the end of 2021.
1.
Take in the views of Frits Jeuris' floating chapel "Helsheaven"
2.
Sample the impressive acoustics and eclectic building at Bruges' Concert Hall.
3.
Learn about the cosmos at Leuven's Big Bang city festival from October to January
4.
Head to the tiny village of Oostvleteren to visit De Struise brewery (sampling day is Saturday). The beer is still made in the old classrooms of a tiny school building.
5.
Time a trip for Brussels's Flower Carpet, which takes place every other August