Out of town escapes / Global
Outside chance
Venture out of Flanders' cities to discover the best of the region's great outdoors, from its picturesque North Sea coastline to deep patches of forest.
1.
Horseback shrimp fishing
Where marine meets equine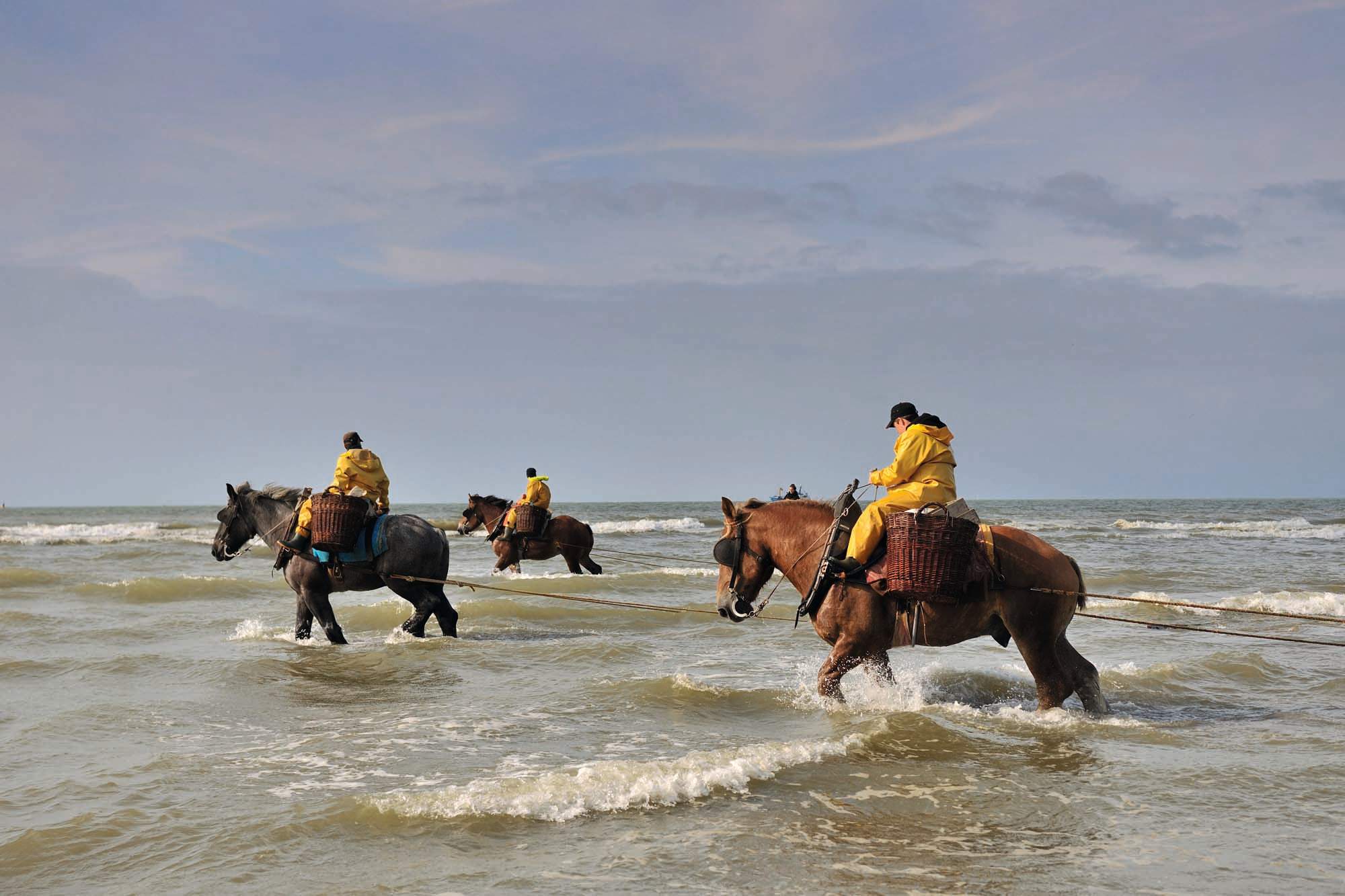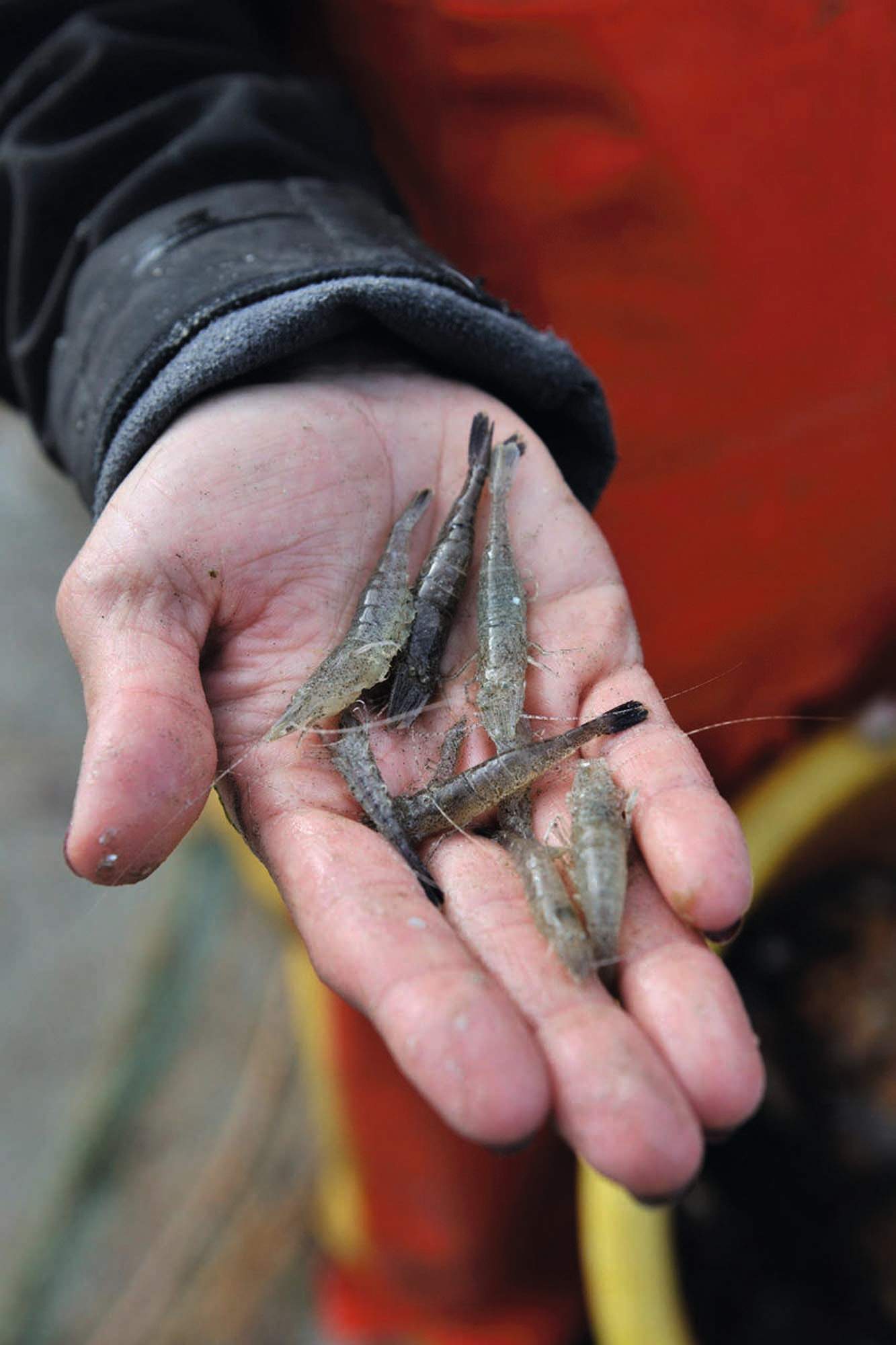 It's an hour before low tide as a group of fishermen and women on horseback ride out into the North Sea to catch Oostduinkerke's speciality, crangon crangon (grey shrimp). Clad in yellow sou'wester oilskins, they lead their brabant draft horses breast-deep into the water and ride parallel to the coast, dragging nets to scoop up shrimp. Every half an hour, horse and rider return to shore, sift and empty the net into wicker baskets attached to either side of the saddle then head back into the sea. Shrimp fishing dates back to the 16th century when farmers needed a second income and taught their horses to plough the land and the seabed. "This is my passion," says Nele Bekaert, one of the first women to be involved in this cultural tradition. "My husband is a fisherman and he taught me. It's an amazing thing to do and it cannot disappear." Her twins are already learning the ropes so that they can carry on this tradition that was deemed an Intangible Cultural Heritage of Humanity by Unesco.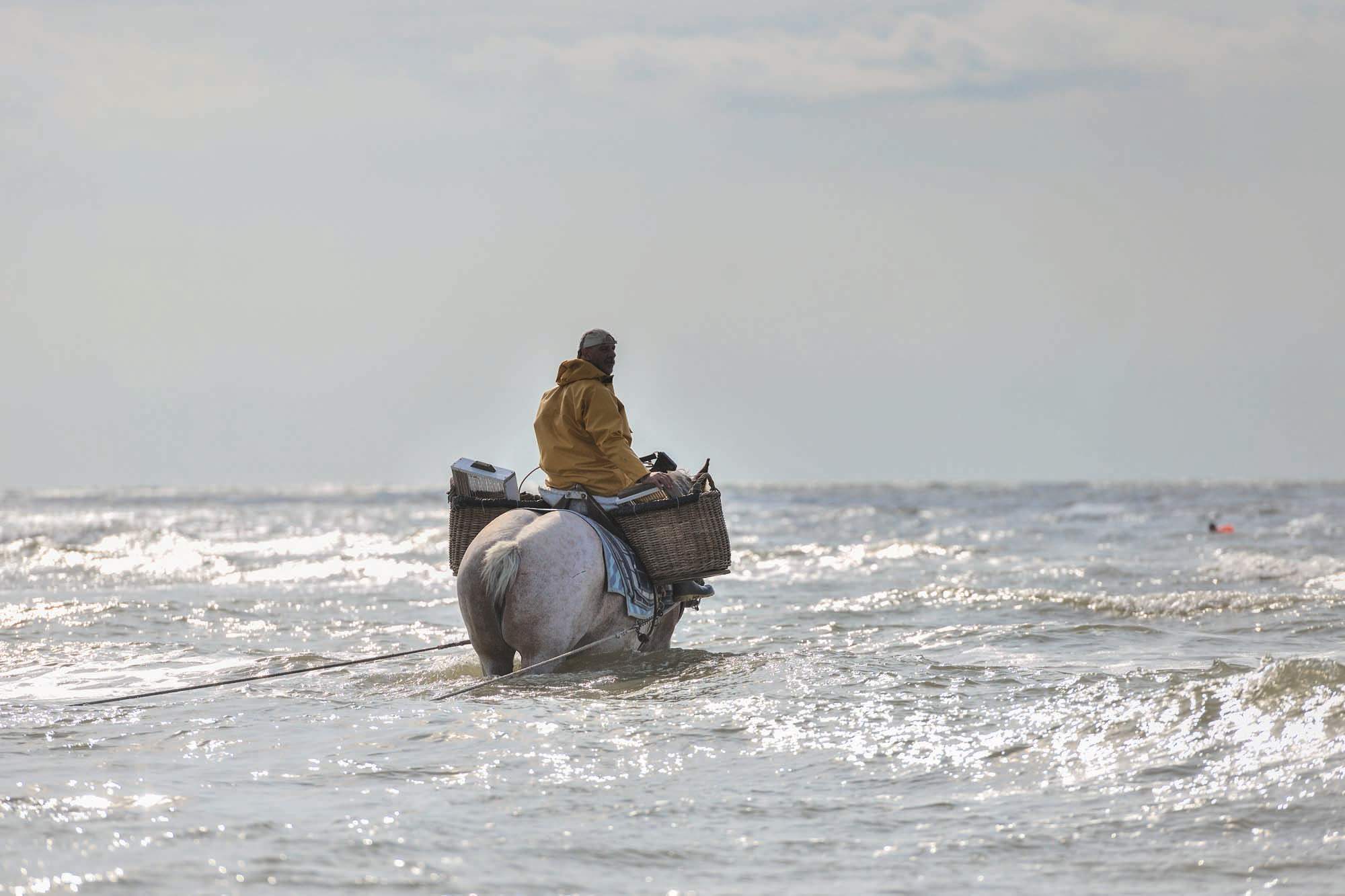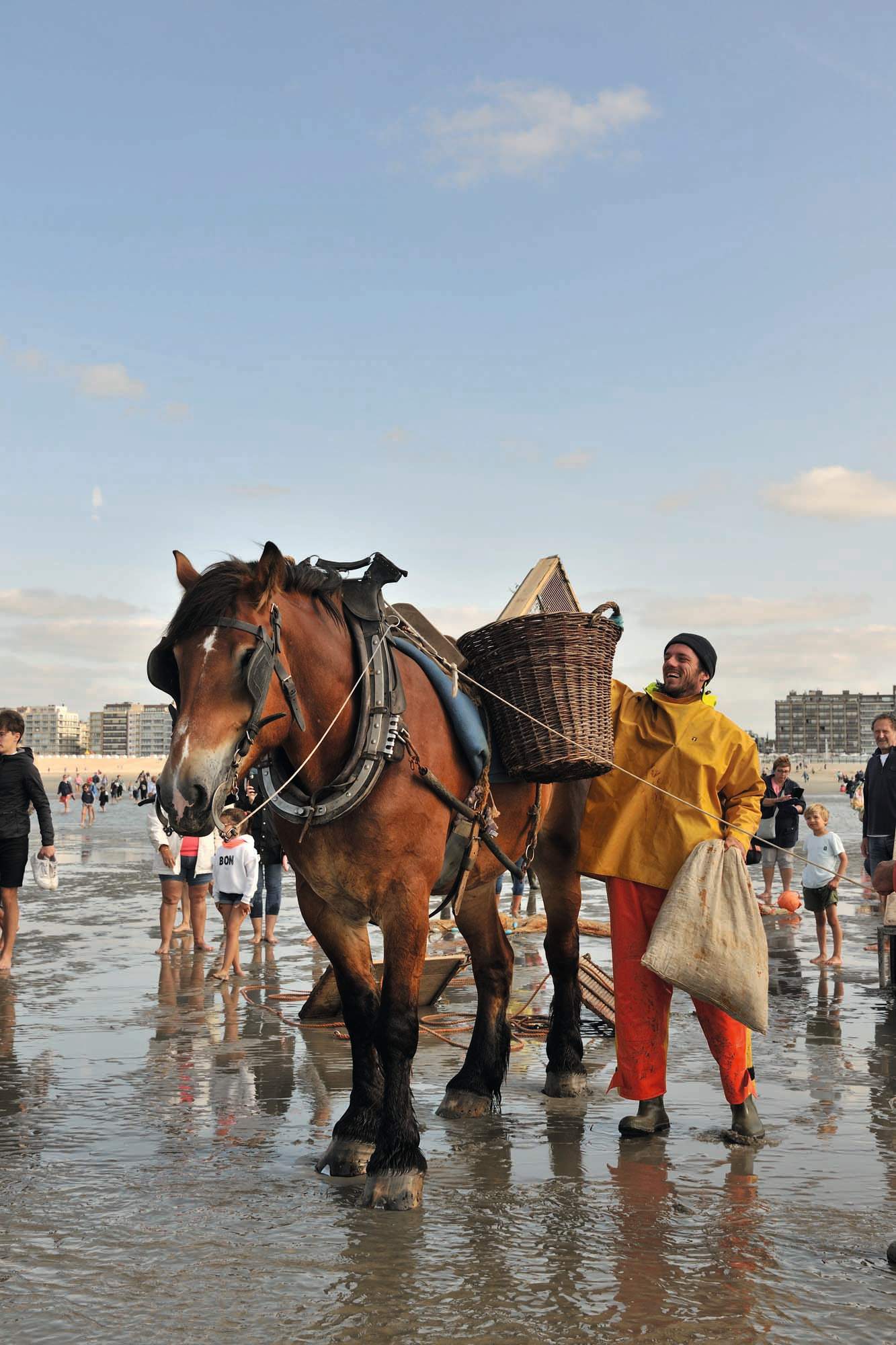 ---
2.
Beersel
Castles and country
The shortest of hops on the train out of Brussels leads you to the village of Beersel. It's a spread-out place so it's worth having your own form of transport on arrival (we'd recommend a bicycle or e-bike). Take in the rolling hills: there are plenty of trails that get away from the traffic. Be sure to check out the impressive, moated Beersel Castle (that also seems to be a favourite spot for fishermen) and some of the area's lambic breweries, such as Oud Beersel, which dates back to 1882 and offers tours and a tasting room.
---
3.
Bike excursions
Two-wheels, great views
Flanders' cycling infrastructure is excellent and you can, for example, take the Fiets-O-Strade cycle "superhighway" that connects the cities of Antwerp and Mechelen. The province of Limburg, however, has been working on more nature-centric biking experiences that are worth a look. One of the highlights is a raised circular cycle path that allows a vantage point of the Bosland woodland as you pedal. Also think about cycling through the heathland in Hoge Kempen National Park.
---
4.
Zwin Nature Park
Get your twitch on
This protected coastal area is the natural border between the Belgian and Dutch coastlines. Opened in 1952 by the former mayor of Knokke, it was one of the first protected reserves in Belgium. Zwin is a beautiful place to wander around, exploring the North Sea habitat and spotting migratory birds in the endless mudflats and salt marshes. After a brisk walk, go to the bistro at the entrance of the park. The Shelter serves no-nonsense Belgian food and has a huge outdoor terrace next door.
zwin.be
Go rural
1.
Drink
In De Zon is a small and traditional inn near the city of Ieper. Surrounded by countryside with a cosy ambience and plenty of Belgian beer and aperitivos on the menu.
indezon.be
2.
Eat
Restaurant Patyntje is housed in a colonial villa in a verdant locale near the Lys river, outside the centre of Ghent. Classic Belgian dishes and on-point service.
patyntje.com
3.
Sleep
The Forest is a nature retreat with tiny, wooden chalets in Flemish Brabant near the town of Houwaart. It's the perfect romantic break in a natural setting.
theforest.be
5.
Les Pays Plat
Gaze and gaze
The rural and very flat area between Bruges and the North Sea is a perfect place to discover gently by bike or car. Small roads swirl through quiet countryside and go from one tiny village to another. The hamlet of Damme is right next to the stunning Damse Vaart canal – commissioned by Napoleon Bonaparte and opened in 1856 – and bordered by majestic, ancient trees. Stay in delightful inns such as Spoor62 in Moere, an old train station turned into a pretty b&b with only two guestrooms.
spoor62.be
---
6.
Hoge Kempen
Wander in a national park
Located in the province of Limburg close to the Dutch border, Flanders' only national park has more than 12,000 hectares of protected, deep forests and endless heathland. Wild pine forests give way to purple flowering heather, mixed with large ponds that are home to an abundant range of rare birds and animals. After a day hiking or biking, head to La Butte aux Bois, a beautiful old manor house built in 1926 for a Belgian knight and his family. The hotel is now the perfect spot to bed down in modern rooms and relax in the Shiseido spa.
labutteauxbois.be
---
7.
Kortrijk river
Float downstream
Escape the pretty and compact city of Kortrijk in West Flanders by hiring a small boat and discovering the river Lys (known as De Leie in Flemish) for a couple of hours. The river can be cruised up to the locks of the nearby towns of Menen and Harelbeke. Taking a cold bottle of wine is encouraged by local boat company De Keper. All boats leave from the embankment of the Lys on the edge of the historic centre of Kortrijk.
de-keper.be
---
8.
Vlaamse Ardennen
Peak performance
The Flemish Ardennes is a pretty but often overlooked area, sitting in the shadow of its bigger and more famous brother in the French-speaking part of Belgium. But this rural and quiet area with a soft rolling landscape and tiny villages, where life remains slow and easy, is worth a visit. After a hearty walk in Het Kluisbos, sample some hard-earned beer in pubs such as In de Kroon in Mullem, near the biggest protected forest in the Vlaamse Ardennen.
inderkroon.be
---
9.
Festivals in Watou
Join the crowds
Two big events draw crowds to the miniature village of Watou, a five-minute drive from the French border in the Westhoek region of Flanders. In summer an international art and literature festival takes over the village with art installations set up in farms, tiny houses and even the village church. Just before summer starts, the hop sprouts are in full bloom and chefs prepare beautiful dishes with the plants, known as Flanders' "white gold".
kunstenfestivalwatou.be
---
10.
Haspengouw wine-tasting
Fill your cup
During spring this region is one big carpet of flowering apple and pear trees. Small roads wind from one orchard to another, making it the perfect region for a slow bicycle tour and picnic. Some fruit farmers have changed their game by switching from apples or pears to grapes. Haspengouw now has more wineries than anywhere else in Belgium and produces everything from chardonnay to riesling and some very good sparkling wine – one of the best is Clos d'Opleeuw.
clos-d-opleeuw.be