Fashion and Retail / Global
Pieces of distinction
Seek out these must-find shops and style establishments that have helped to forge the area's reputation as a fashion force to be reckoned with.
1.
Stijl
Pioneering trendsetter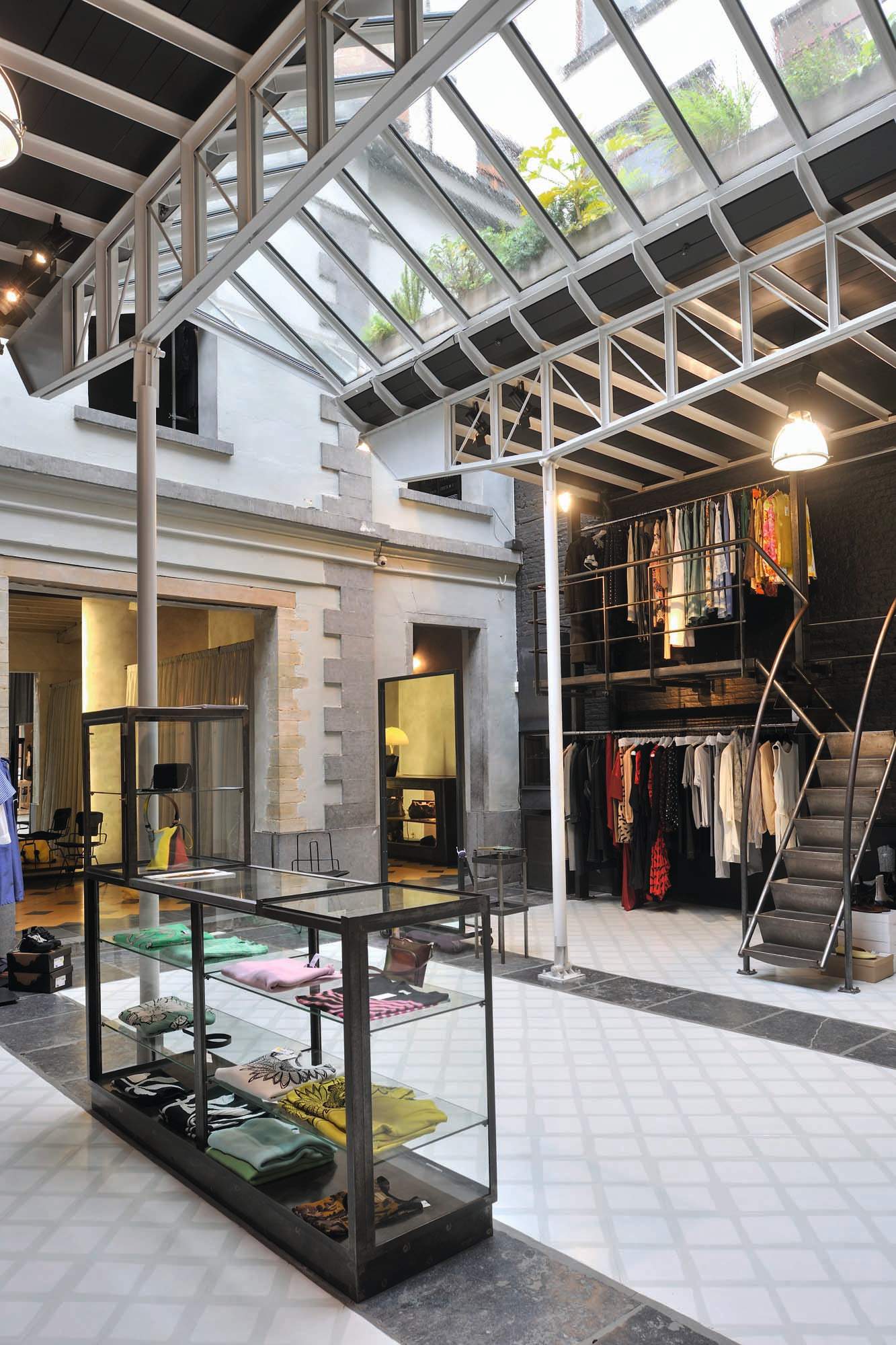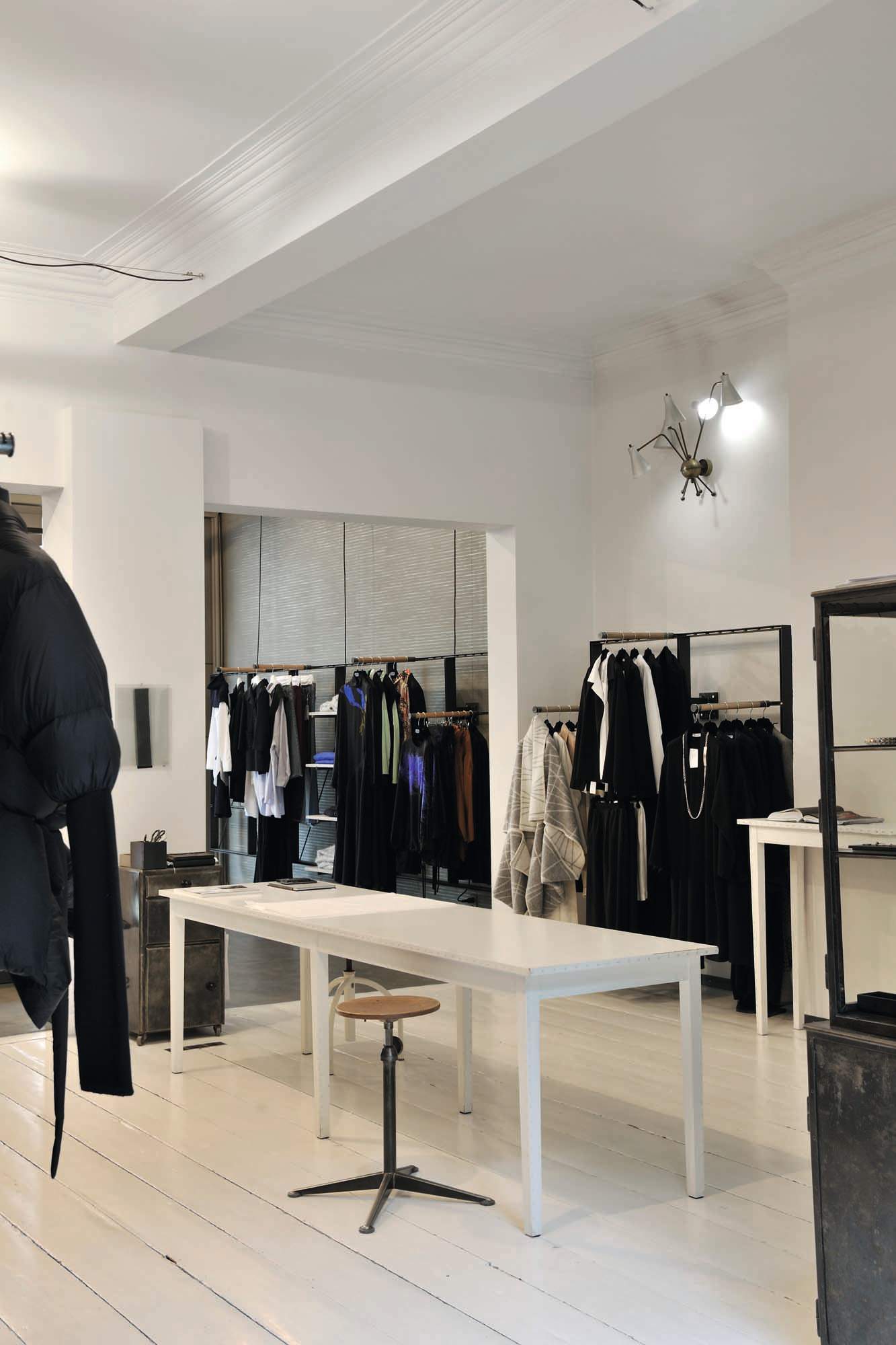 When Sonja Noël opened her shop 37 years ago in a converted Brussels townhouse and stocked Dries Van Noten among others, Dansaert wasn't the fashionable district it is today. "I immediately had an audience; people were looking for something," she tells us. They still are.
stijl.be
---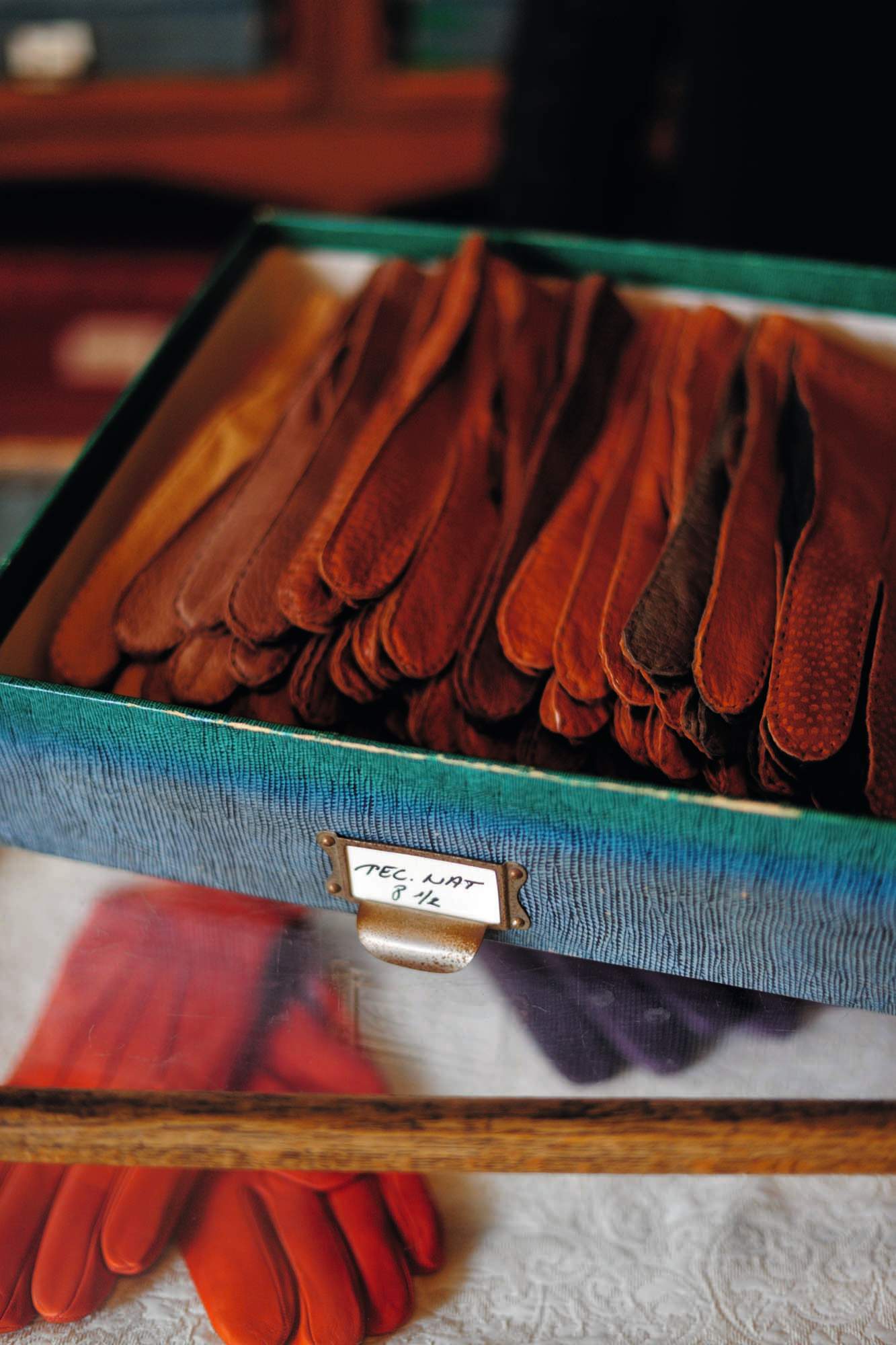 2.
Gloves Boon
Original institution
The last remaining glove shop in Antwerp (there were five of them in the 1960s). The shop dates back to 1884 and features art deco panelling from 1929. A selection of gloves is displayed in the window; more treasures are stacked in blue boxes.
glovesboon.be
---
3.
L'Héroïne
One-of-a-kind find
L'Héroïne would be unique in any city but it's particularly refreshing in Bruges. Martine Goethals helped put the Antwerp six, who pioneered Belgian fashion in the 1980s, on the map. The shop carries brands including Dries Van Noten, Christian Wijnants, Lies Mertens, No/An, Wright, Wouters & Hendrix and Norwegian Rain. "Our shop is for women who aren't focused on labels and who want to do things their way. That's what a heroine is to me," says Goethals.
lheroine.be
---
4.
Jodevisscher
Timeless taste
Launched in 2008, Ghent's Jo De Visscher wanted to offer clothes that fit like a glove. "Everyone is different so we adapt our pieces to suit your body," says De Visscher. "People have things from my collection altered, even if it's 10 years old," she adds of her food-inspired creations. "I start with a cookbook: the colours and textures of food inspire my designs." This season she chose "A Taste of Cowboy" and gave her collection a Western twist – even the country music playing in the shop fits the theme.
jodevisscher.be
1.
Atelier Ecru Ghent
In their showroom, Stéphanie Frederickx and Christophe Urbain display modern, brutalist and contemporary furniture, with design objects from Belgian and international designers.
weareatelierecru.com
2.
Marianne Vandenbussche
Bruges
Ceramicist Marianne Vandenbussche handcrafts one-off ceramic sets as well as artistic porcelain pieces inspired by the sea. mariannevand enbussche.com
3.
Collector's Corner
Knokke-Heist
Knokke-native Bruno Woestyn always had an eye for vintage furniture. His shop is filled with rare finds and mid-century modern classics.
Dumortierlaan 54, Knokke-Heist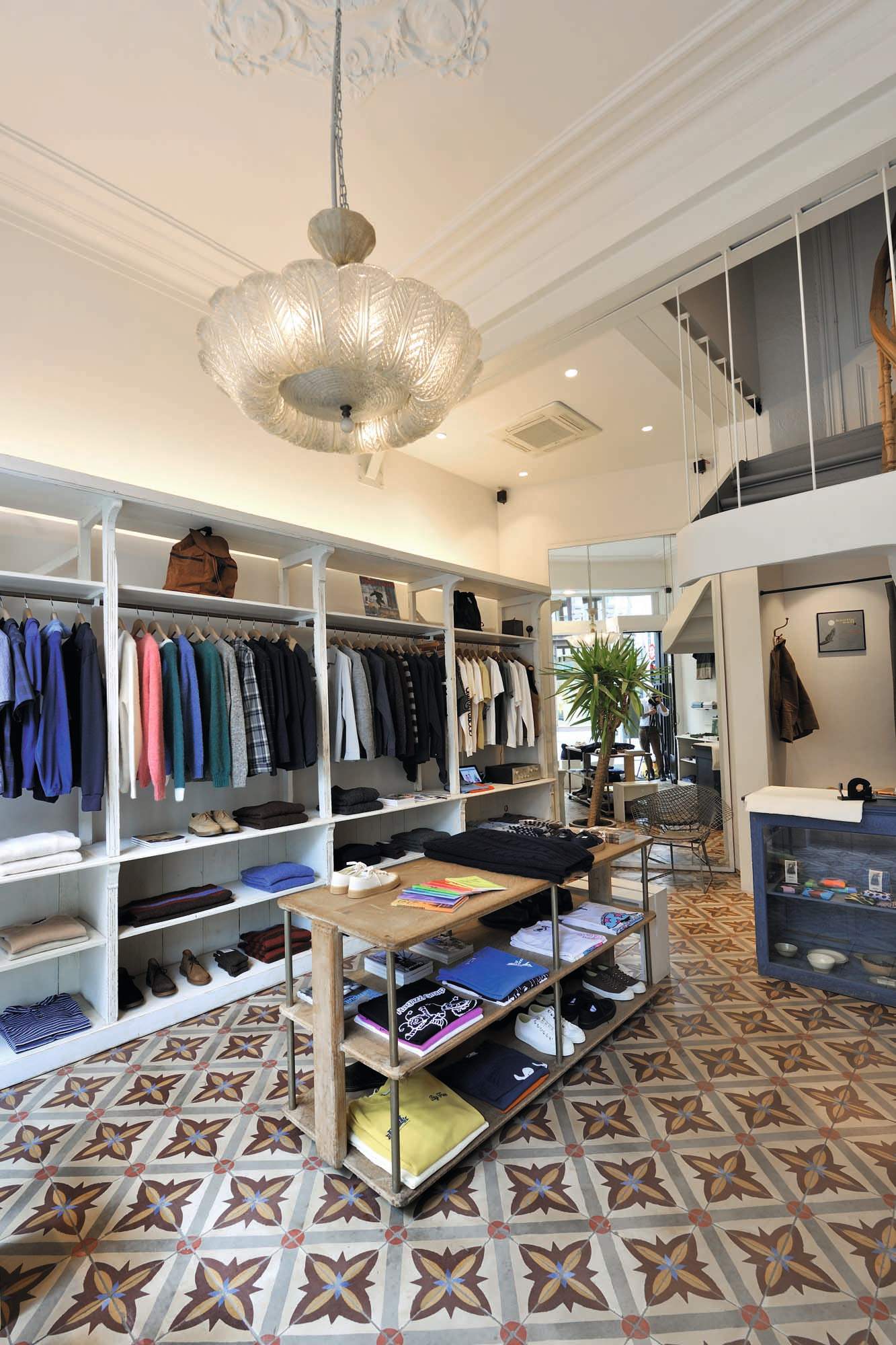 A fun label from Antwerp that specialises in knitwear. Patrick Olyslager (
pictured
) and his brother Jan actually inherited a 30-year-old knit brand from their parents in 2008 after they retired. (Howlin's Antwerp shop, which also sells a select few other brands, is called Morrison in homage to the original label.) The brothers decided to embark on a refresh, giving knitwear a modern twist while still focusing on the finest Scottish and Irish raw material. They have also extended the line to "Made in Belgium" spring and summer garments such as striped cotton T-shirts.
---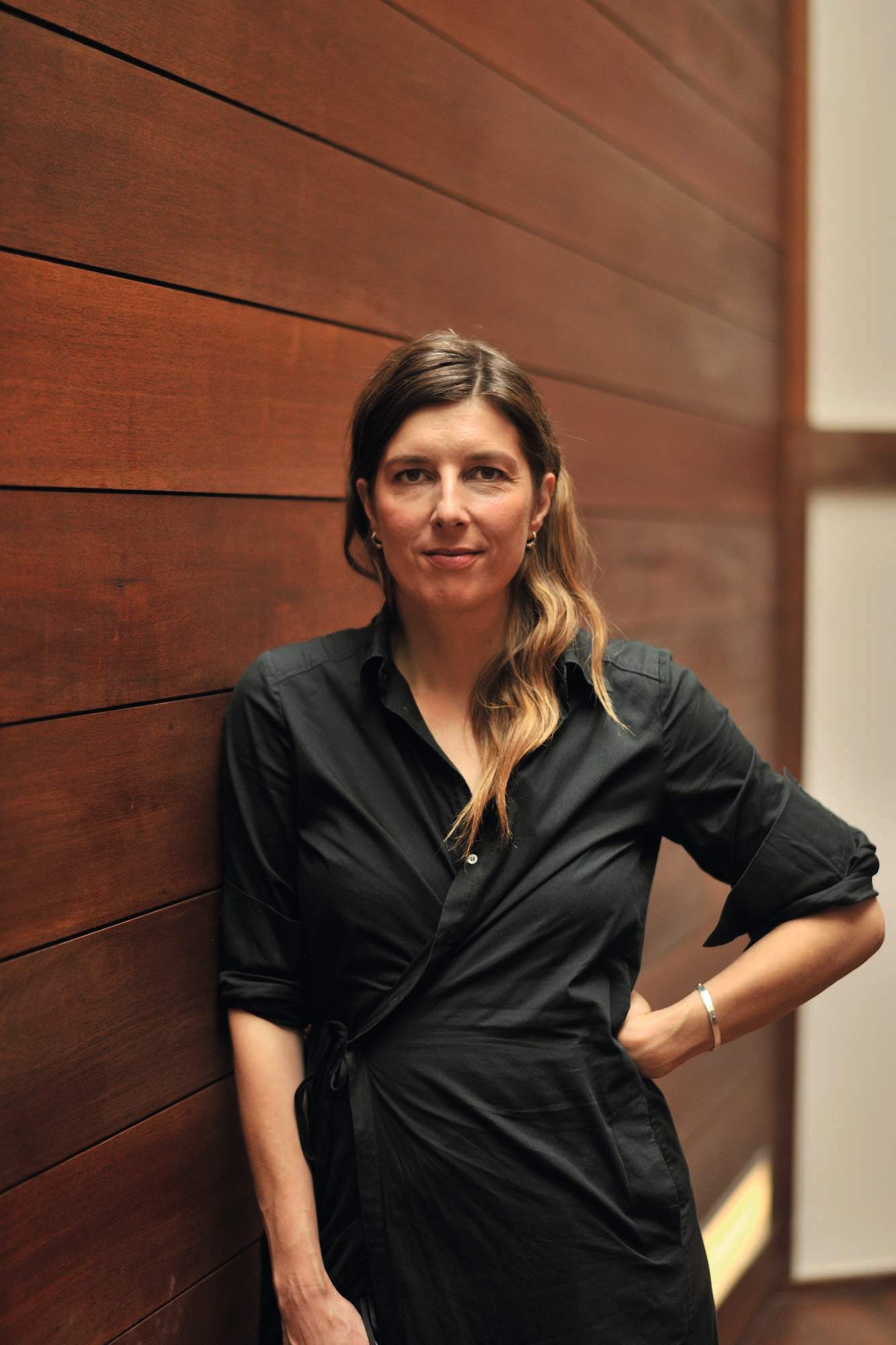 6.
Q&A: Kaat Debo
Director, Momu, Antwerp
Antwerp's fashion museum has recently undergone refurbishment work and a collection rethink. It reopened on 4 September.
Why the refurbishment?
The infrastructure – such as electricity, temperature and lighting for the exhibition spaces – really needed renovating. We also redid our storage space, including an external one on the left bank of Antwerp; 80 per cent of the collection will be stored there and here is where we will keep the most fragile parts.
Where do you think Antwerp's fashion clout comes from?
The history is not a continuum, even though we have one going back to the 16th century. We have a history of textiles and lace but before the 1980s we didn't really possess a fashion identity. Belgium was looking at Paris and copying it; the Antwerp six were the first to present something different and do it under their own name. The driving force behind the Antwerp style story is the fashion department of the academy. But what we also want to do with the collection presentation is question the notion of Belgian fashion. The past 30 years have seen an enormous amount of globalisation; we have more than 30 different nationalities at the academy.
How is the collection being rethought?
We are more aware of which stories we tell and which we forget to tell. Museums need to recognise their blind spots. We want to collect young non-Belgian and non-Western designers.
momu.be
---
7.
Graanmarkt 13
Innovation station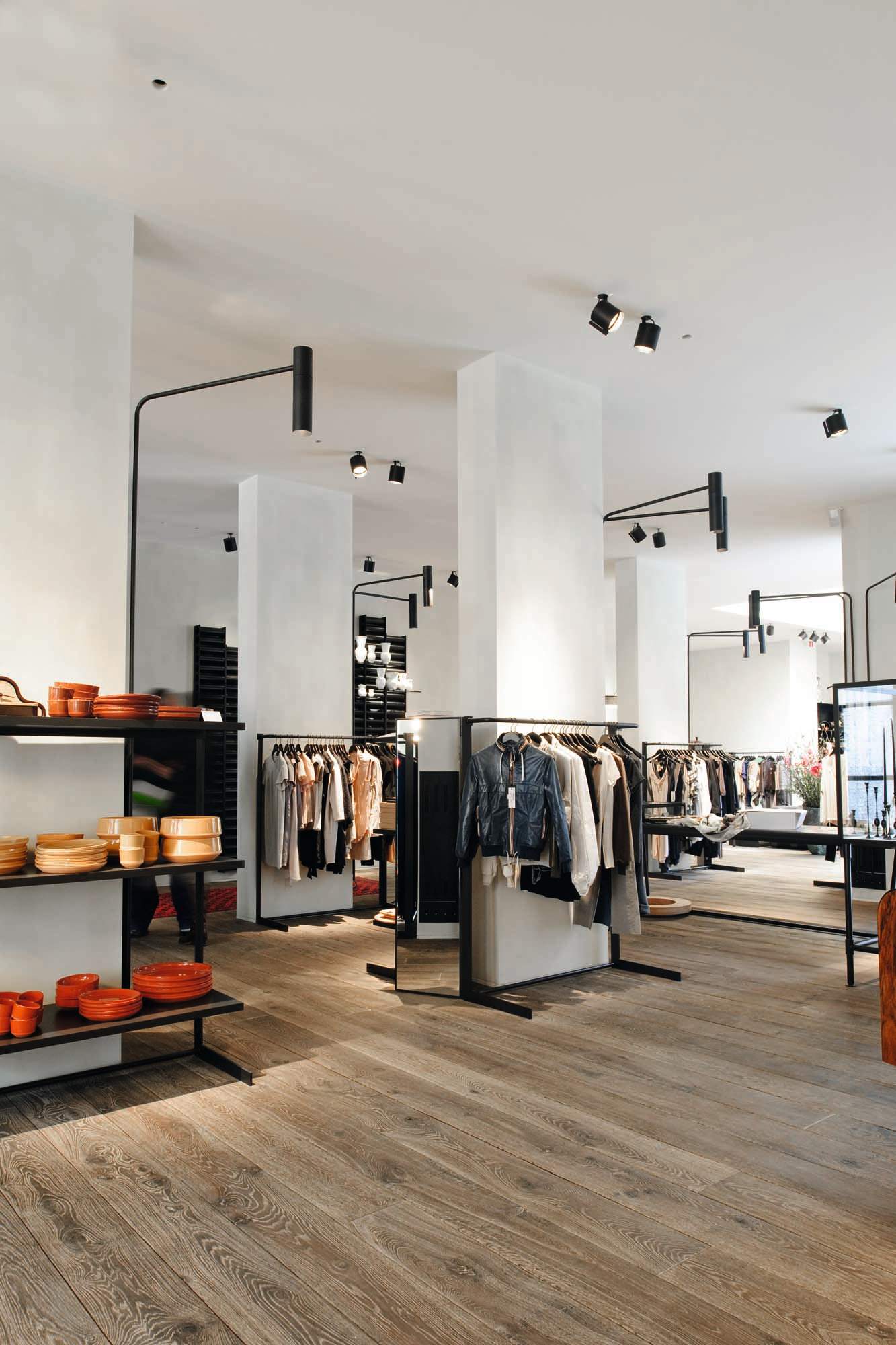 A pioneering multistorey space in Antwerp, which is always full of people sat at outside tables during the warmer months. The interior was designed by renowned local architect Vincent Van Duysen (see page 11) and features a restaurant, concept store and even a vast apartment above that can be rented out; it used to be the residence of Graanmarkt 13's owners. As for the shop itself? Expect a refined selection of clothing, homeware and beauty items spanning everything from Sofie D'Hoore to London's Perfumer H via Dutch label Salle Privée.
graanmarkt13.com