Hospitality, design and fashion / Morocco
Inspiring success
Homegrown entrepreneurs and business minds from abroad are drawn to Morocco's cities to launch their own enterprises. A concerted effort from the Moroccan government to train and educate its young population will ensure that this continues for years to come.
Triumph by design 
Studio KO
Karl Fournier and Olivier Marty of acclaimed architecture practice Studio KO live and work between Paris and Marrakech. For them, the latter city – and Morocco more broadly – is not only a hotbed of talent but a creative reference point that they return to again and again. "Morocco has been crucial in educating our gaze," says the duo. While the firm's work spans private residences, hotels and boutique retail spaces in cities from London to New York, their best-known project is the Yves Saint Lauren Museum in Marrakech, a striking permanent exhibition space that opened its doors in 2017. The commission propelled Studio KO to new heights and cemented their relationship with Morocco forever – so much so that they're expanding. The pair recently helped to back a new restaurant, Sahbi Sahbi, just a short walk from the Yves Saint Lauren Museum. It's evidence of the country's ability to capture the imagination. "Morocco determined our relationship to colour, to matter, to light, which have become so important in our practice," say Fournier and Marty. "For us, it is a continual source of wonder. It is these successive wonders that we take with us everywhere and that inspire us."
Clockwise from left:
Sabhi Sabhi restaurant in Morocco with interiors made by local artisans; the menu specialises in Moroccan cuisine; the female-led kitchen sits at the heart of the venue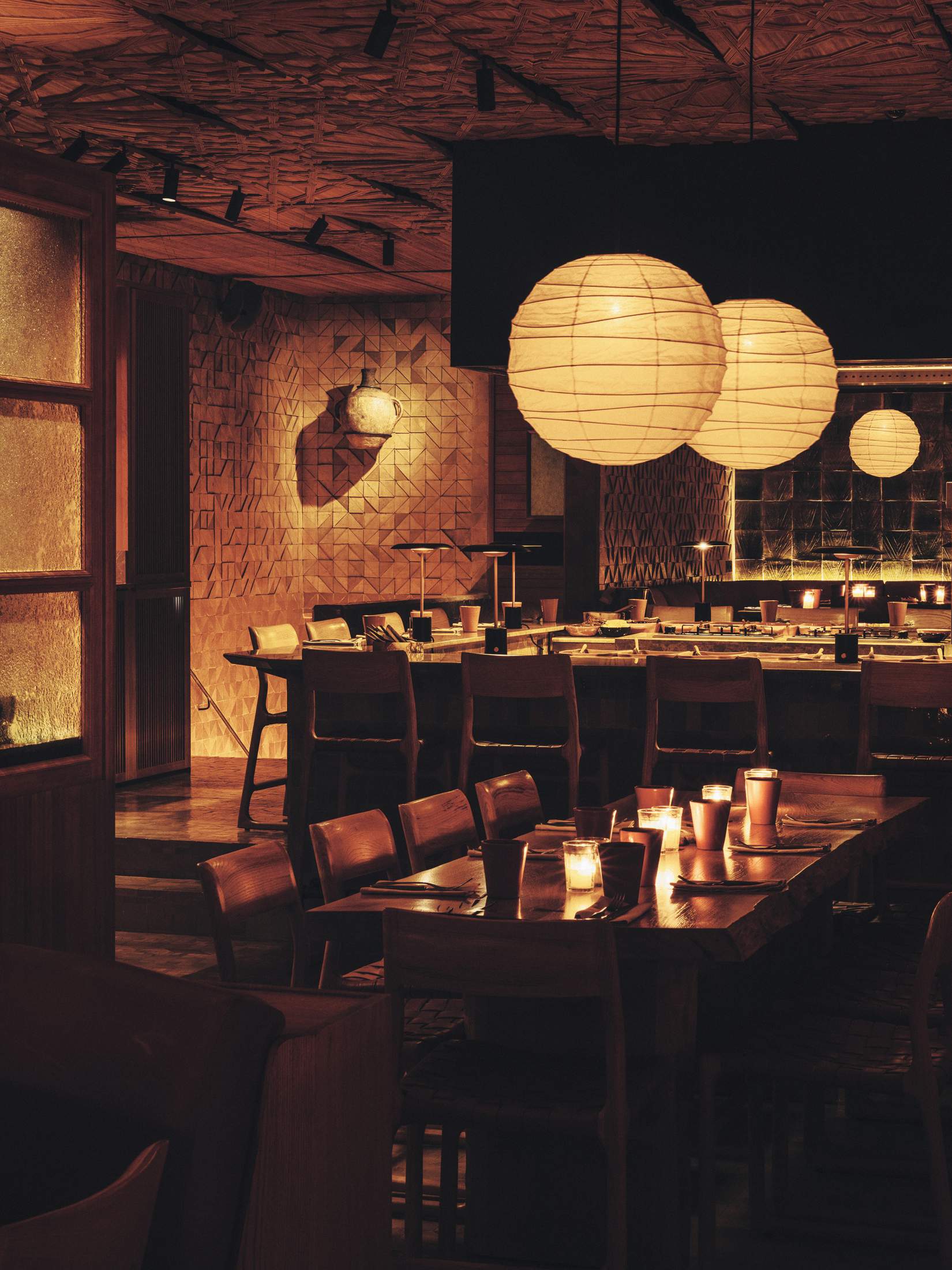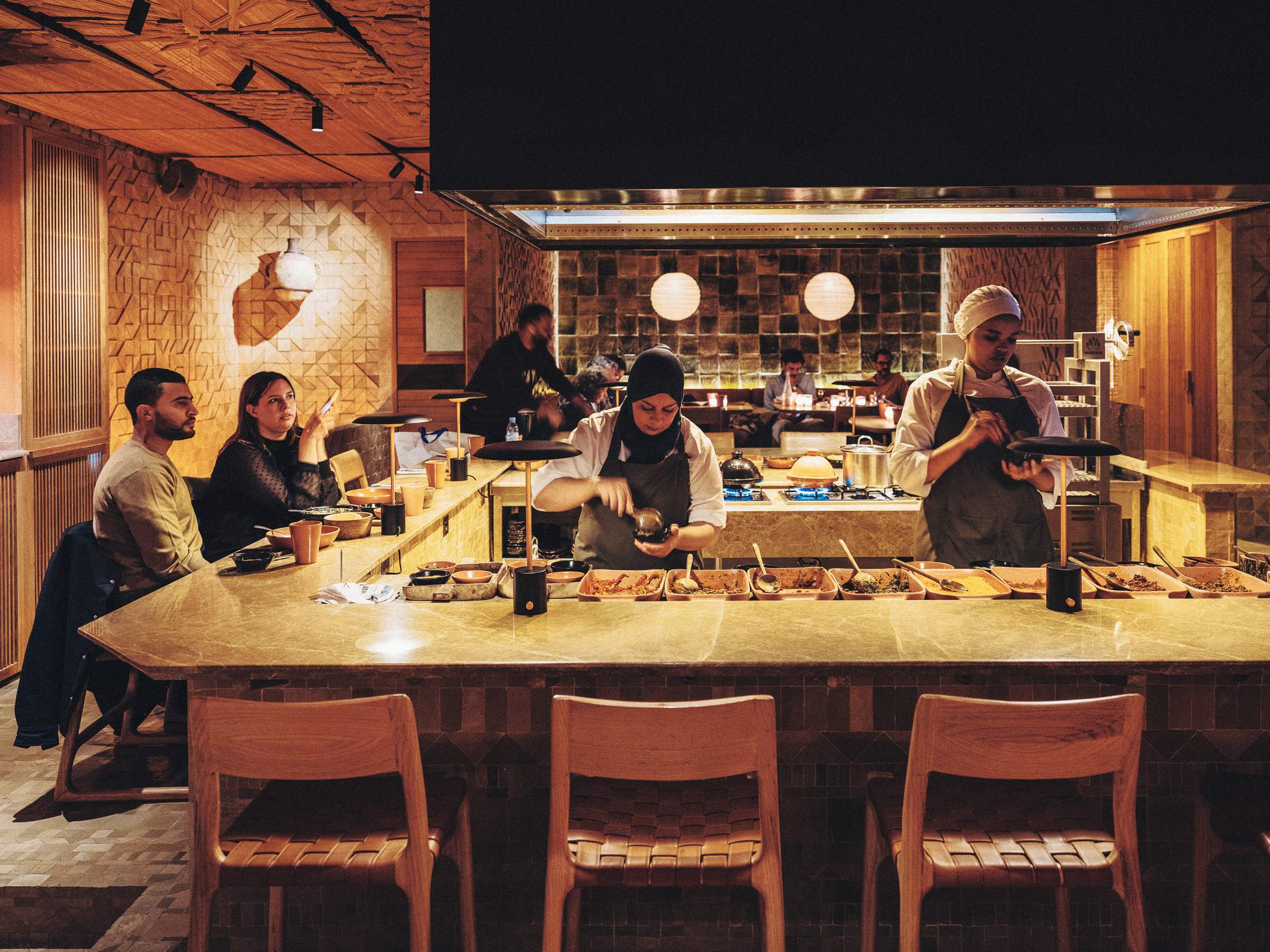 ---
Investing in the future
An educated workforce 
In 2020 the Statista Research Department reported that the median age of Moroccans was about 29. According to AMDIE, 60 per cent of the nation's population is of working age, with about nine million between the ages of 20 and 34. The government is leading the effort to ensure that this young workforce is skilled. "Every year, 24,000 Moroccan engineers and technicians enter the job market; 42 per cent are women," says Seddiki. Morocco is equipping a new generation with the knowledge it needs to thrive.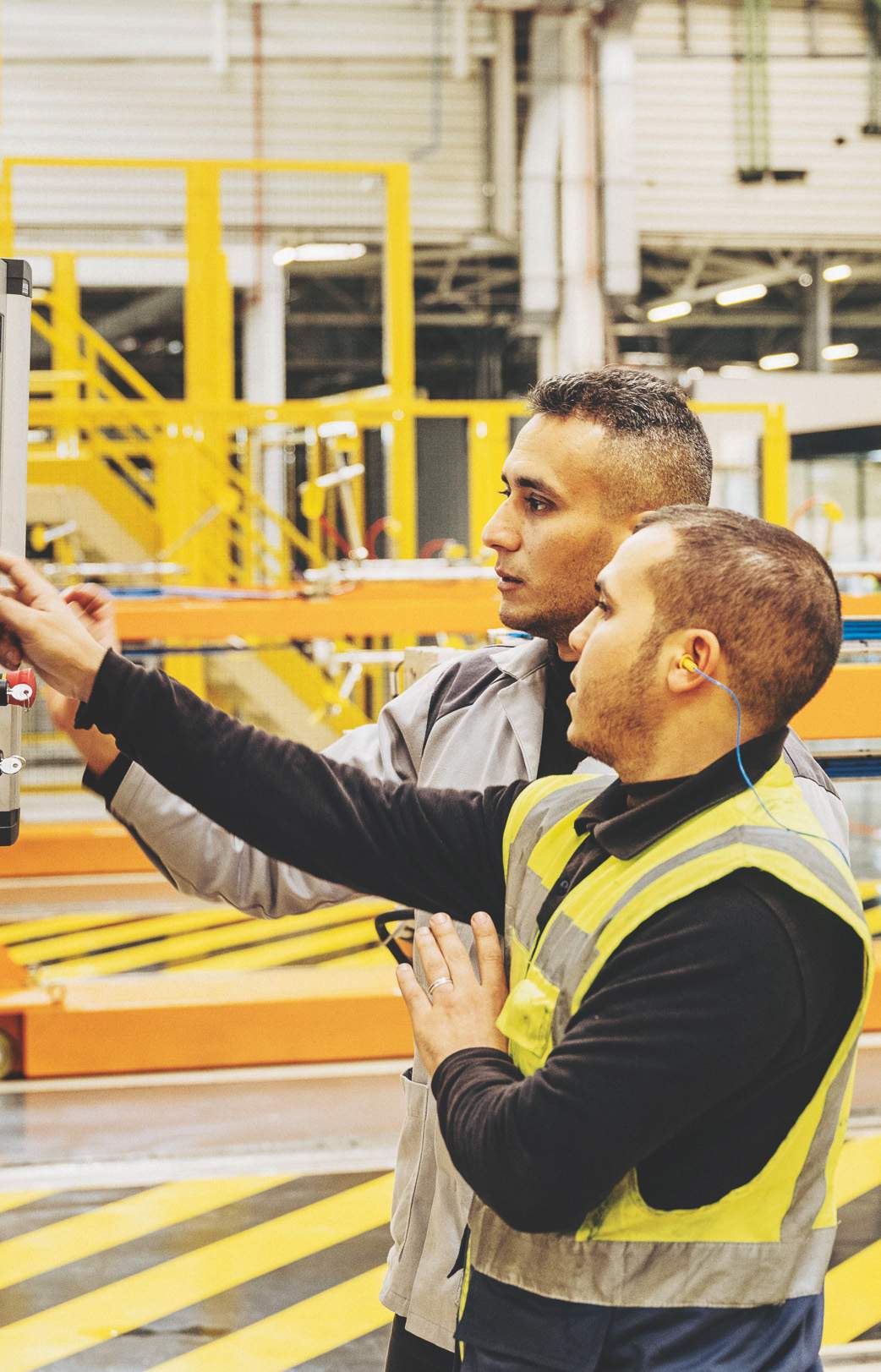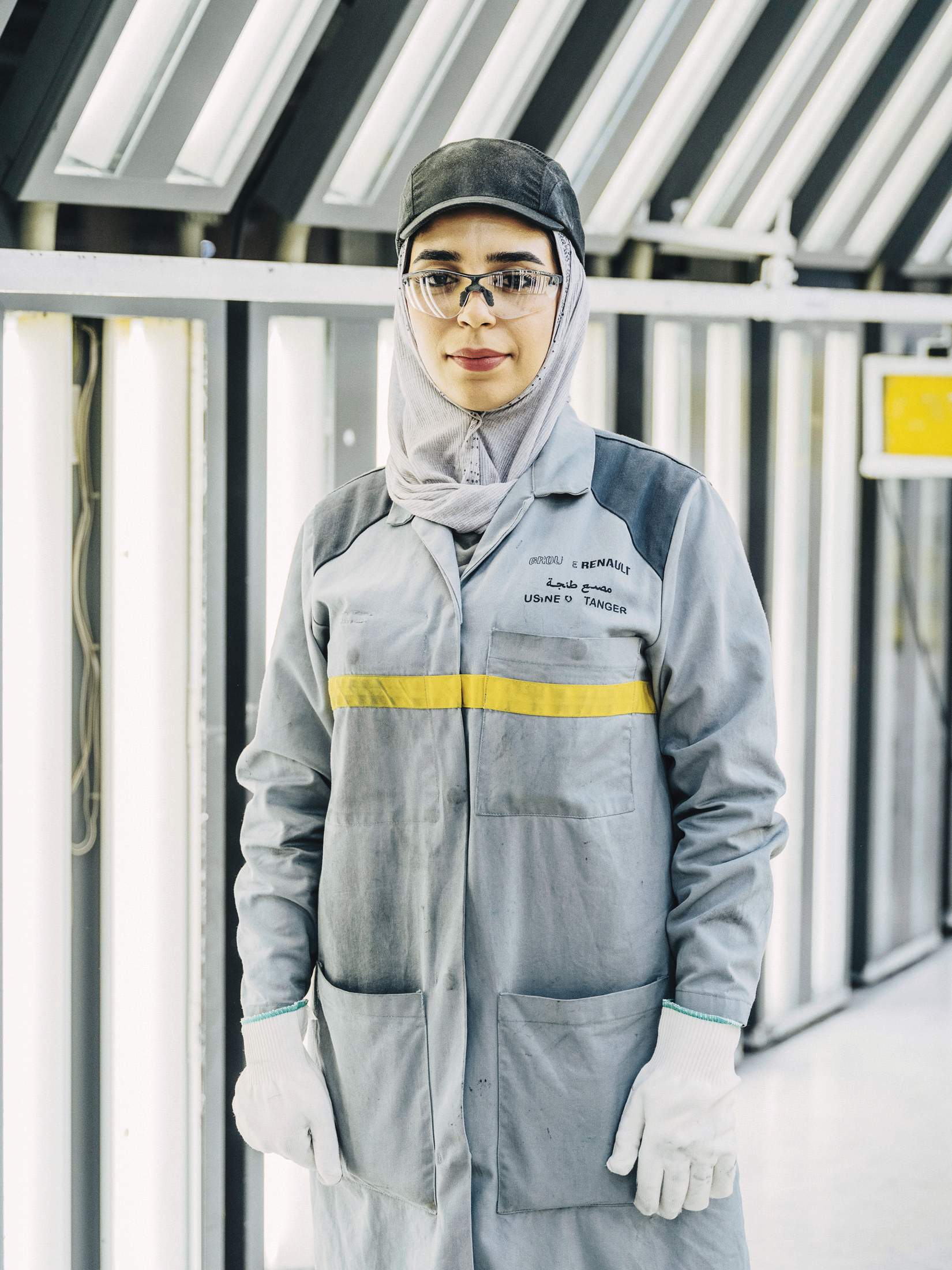 ---
While Marrakech is often thought of as Morocco's style hub, a number of businesses have emerged across the breadth of the country that are receiving international recognition among prominent fashion circles. One of these is Zyne, a footwear label co-founded by Laura Pujol and Zineb Britel that operates from an atelier in Casablanca. Since launching in 2016, Zyne has combined centuries-old manufacturing methods with contemporary designs, earning plaudits for its modern take on the babouche slipper.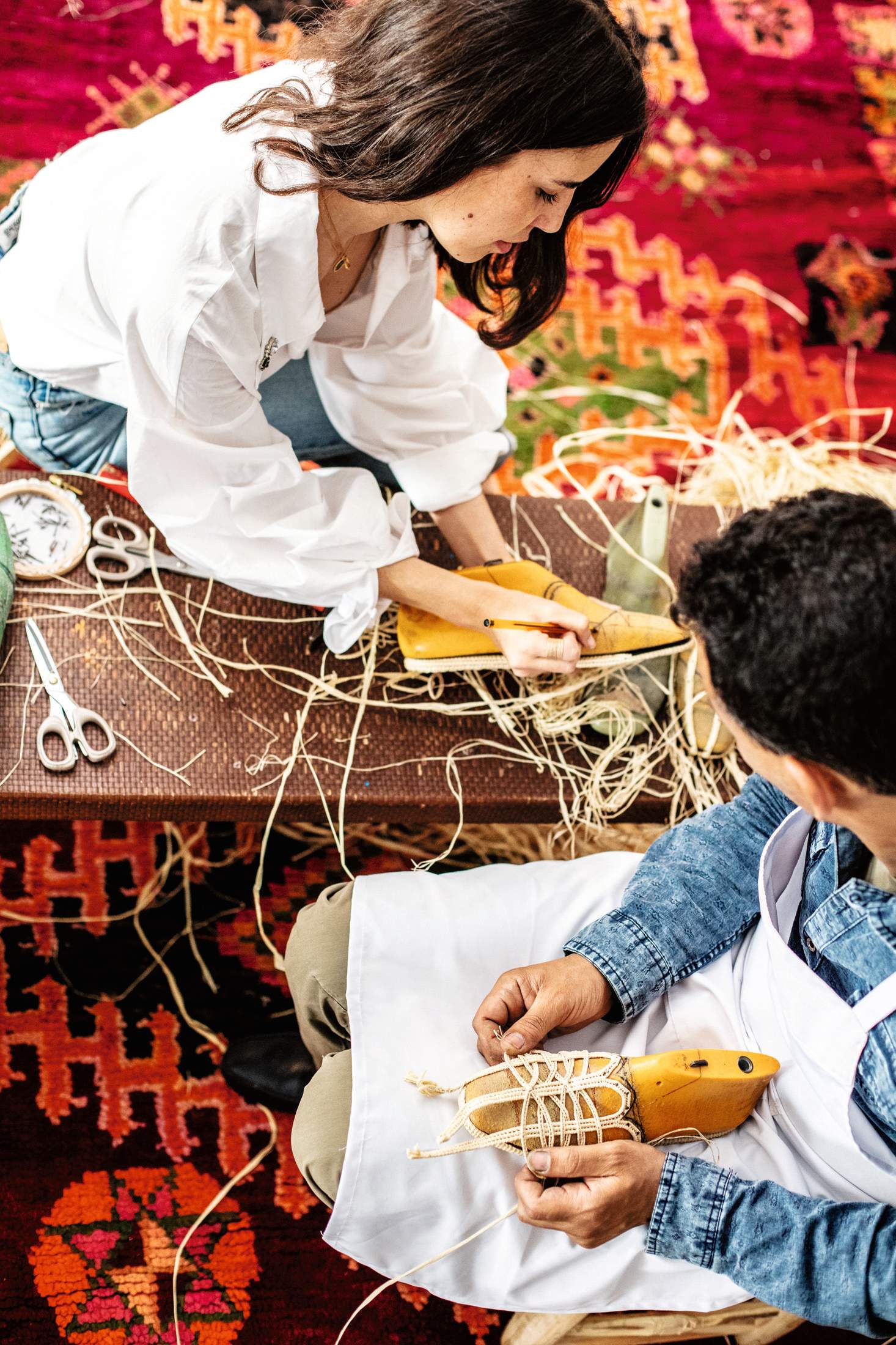 ---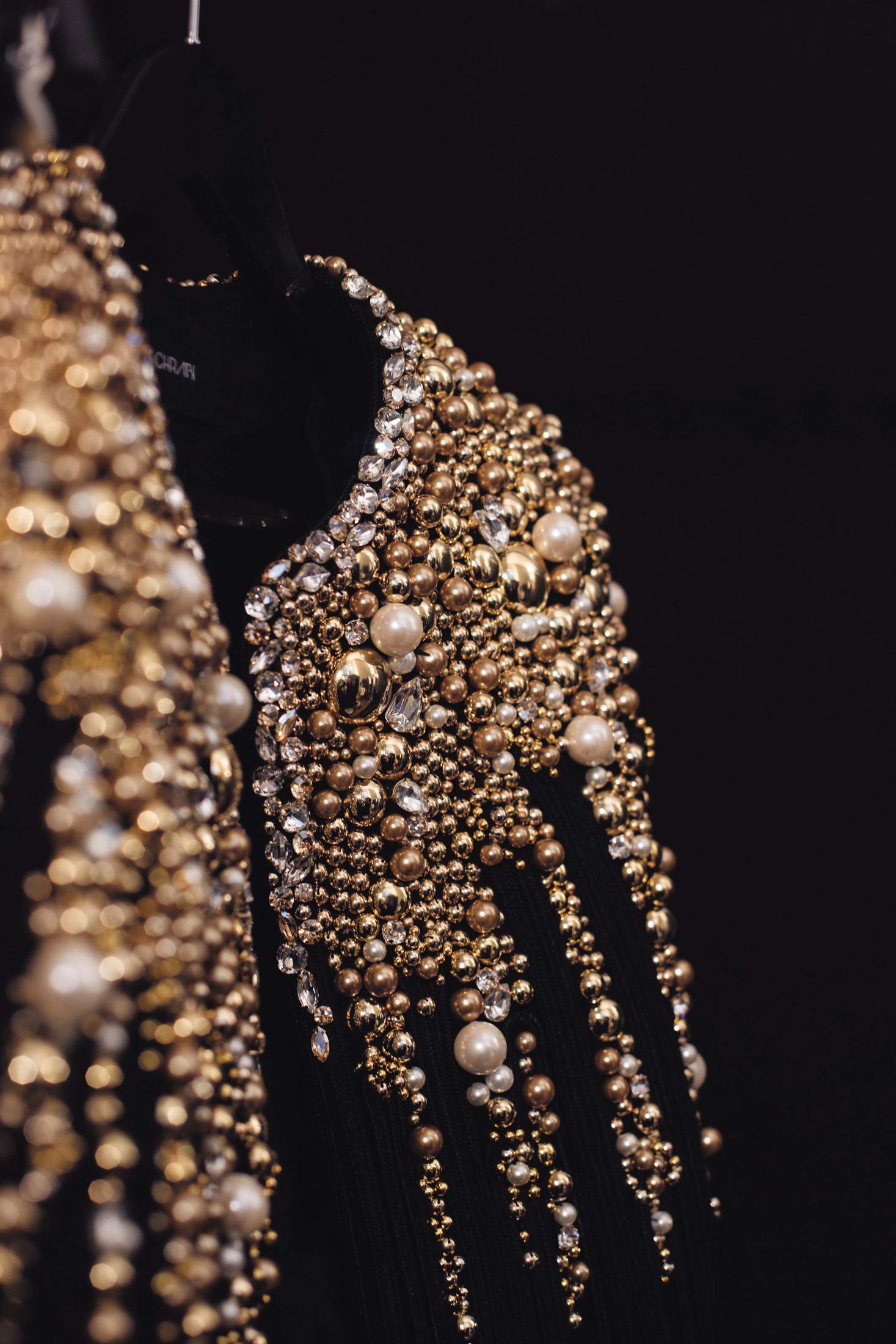 Heritage and craft
Maison Sara Chraibi
At 2023's Paris Couture Week, Sara Chraibi made her debut with a dynamic collection that demonstrated the designer's unique take on Morocco's textile heritage. Maison Sara Chraibi is one of several young brands doing exciting things with a traditional industry pillar. The starting points for Chraibi's brand, which is based in Rabat, are ancient patterns, shapes and textures. These are then reimagined to create clothing with a contemporary twist. The brand's fashion-week shows this year are unlikely to be its last.