Energy infrastructure and skilled manufacturing / Morocco
On the way up
Whether it's an automotive sector unrivalled in the region or a series of shrewd investments in renewables, Morocco is not only reaping the rewards of its success stories, it is using them as launchpads for further growth.
Forward drive
Renault Morocco and Stellantis Morocco 
As the leading producer of passenger vehicles in Africa, the automotive sector is one of Morocco's headline industries. It's currently its biggest in terms of exports too and worth $8.3bn (€7.6bn) per year. "In the past 20 years, the automotive industry has become a pillar industry for Morocco," says Ali Seddiki of AMDIE, the country's agency for the development of investment and exports. Much of this is down to the presence of Renault and Stellantis (whose subsidiaries include Peugeot, Citroën and Opel), both of whom have bases in the country. The latter's decision to double capacity at its plant in the city of Kenitra, which runs 24 hours a day, will see Morocco's production capacity rise from about 700,000 vehicles per year to almost one million. This in turn will have a positive effect on the factory's ability to produce electric vehicles: it's currently manufacturing about 75 per day, including the Citroën Ami and Opel Rocks-e electric quadricycles, with this number projected to rise significantly. "Morocco has all the assets needed to become the regional hub for electric vehicles," says Seddiki.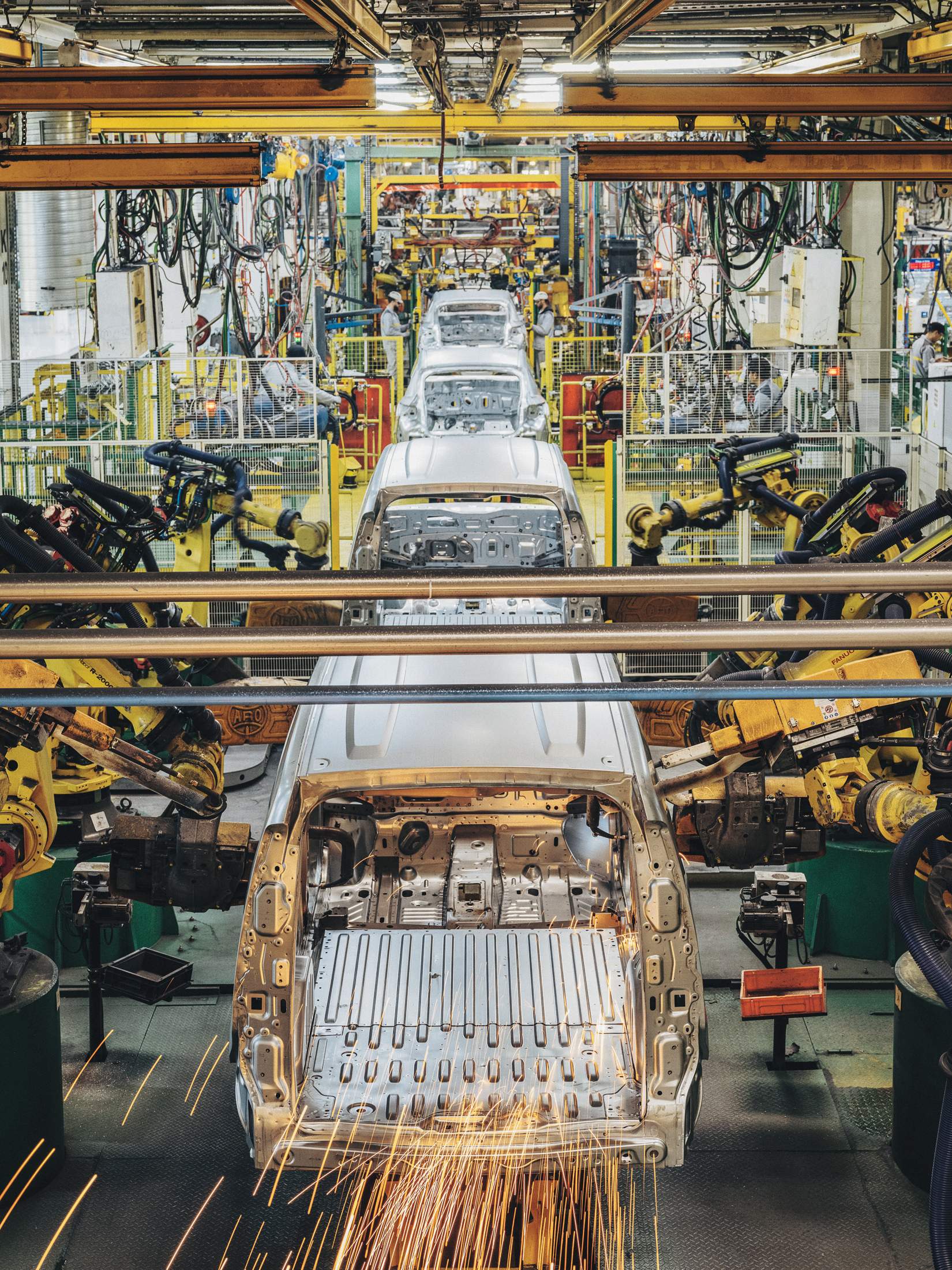 Clockwise from below:
Three views of the Renault Morocco plant in Tangier; Tangier Ville railway station; one of Nareva's wind farms; the Al-Boraq line is the first part of a 1,300km high-speed rail network
---
Connecting the kingdom 
Roads and rail
Morocco is continuing to attract private investment and upscaling transport infrastructure is a priority. Alongside funding for new motorways and Tanger Med Port – Africa and the Mediterranean's largest – the government is upgrading the nation's railways. Plans are under way to launch a line linking Casablanca to Marrakech, and Marrakech to Agadir, as part of a 1,300km high-speed network between Morocco's key cities. The Al-Boraq line, inaugurated in 2018, is the first link, connecting Tangier with Rabat and Casablanca.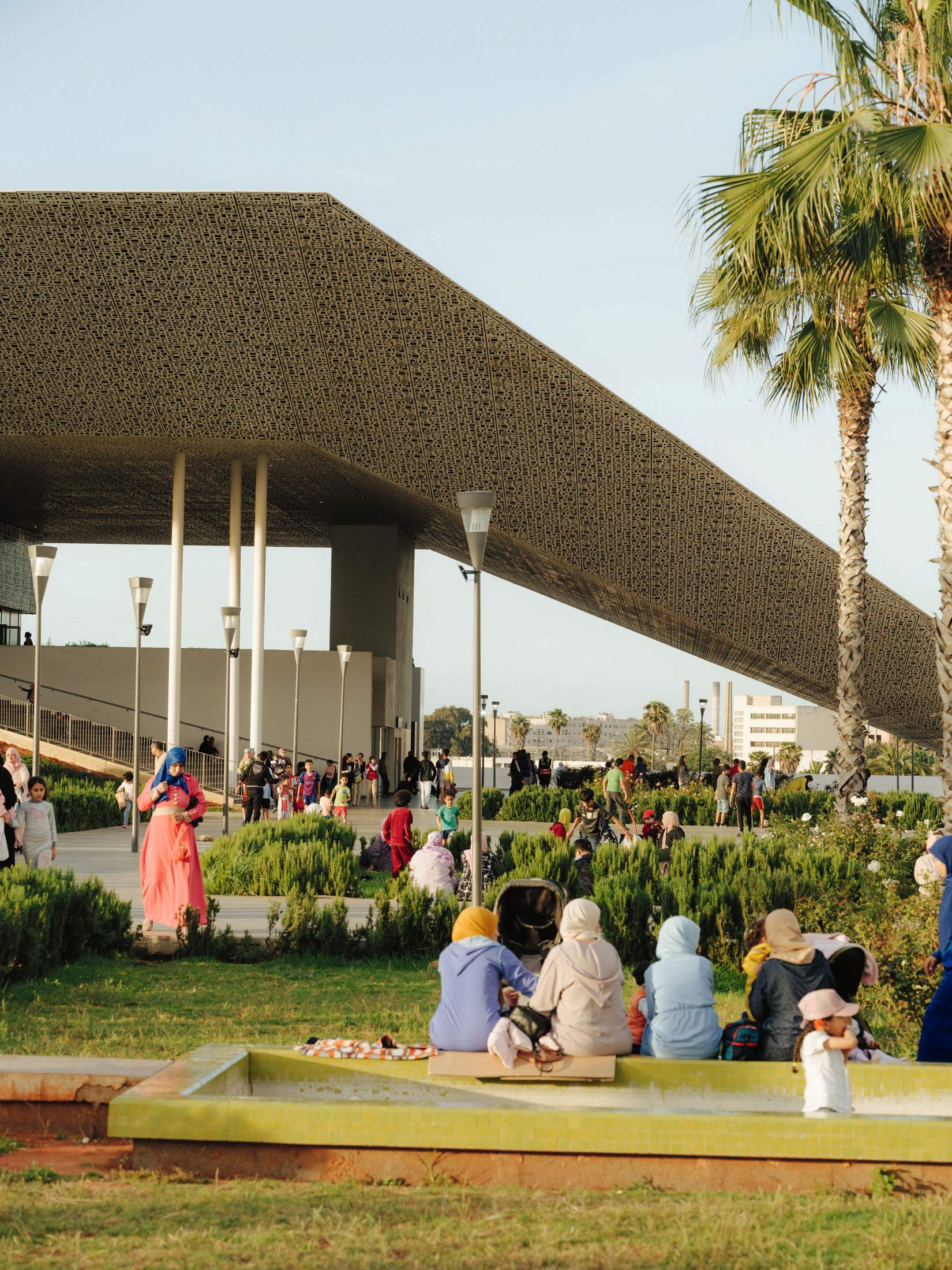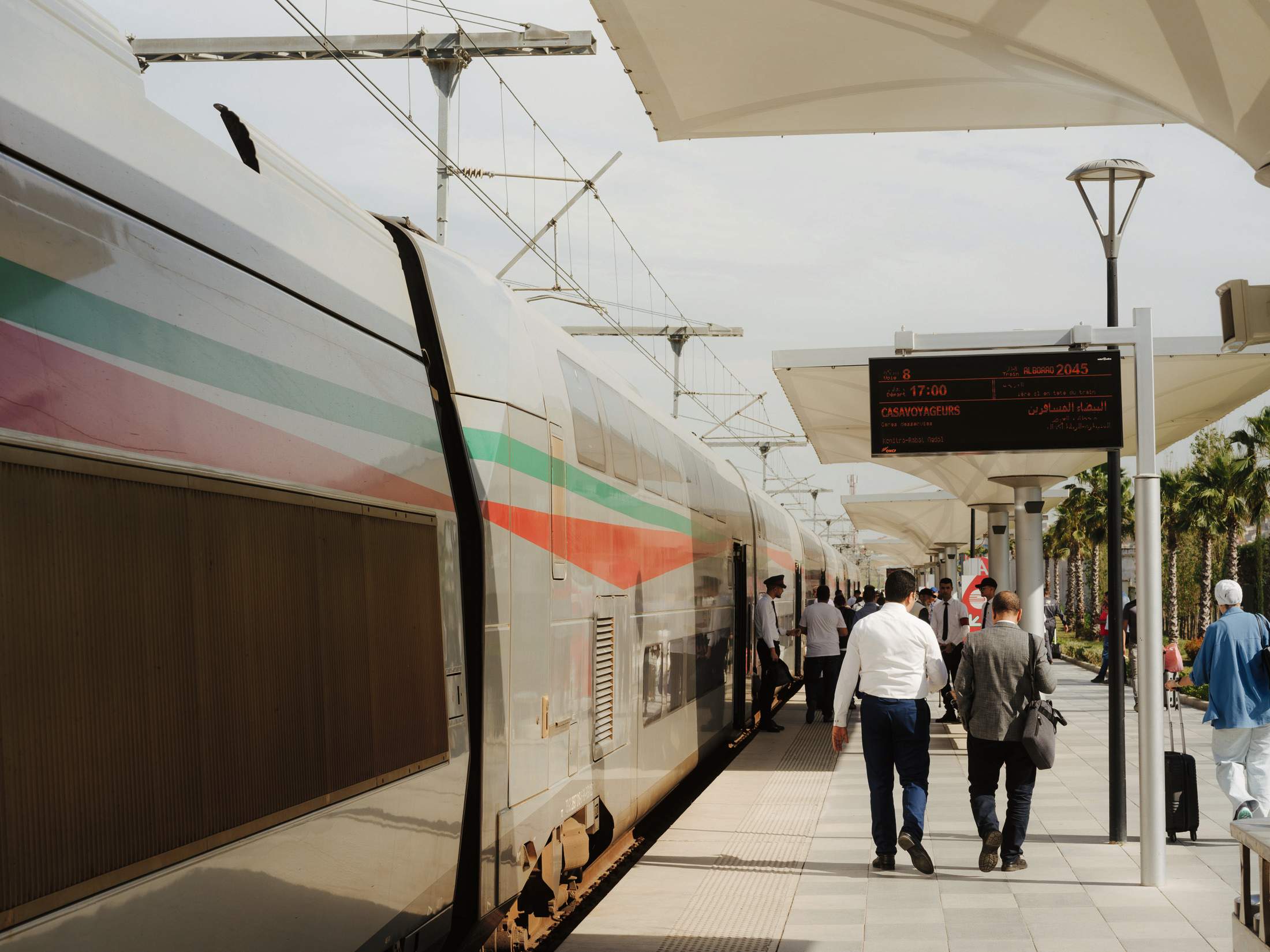 ---
Green credentials
Renewable energy
Thanks to a combination of foresight and investment, not to mention an abundance of natural resources, Morocco has been able to position itself as a key player in the global transition to net zero. "Morocco is not a country of fossil-fuel resources," says Mohcine Jazouli. "We have been dependent on our energy imports. However, the visionary leadership of our sovereign has paved the way for the country to make early investments in renewable energy." The Noor Ouarzazate Solar Complex, near the city of Ouarzazate, sums up this smart strategy: inaugurated in 2016, it is the world's largest concentrated solar site, with a 580-megawatt capacity – enough to provide electricity for about one million people. Elsewhere, Morocco currently has 1,466 megawatts of installed wind-power capacity – the second highest in Africa. Nareva is a leader in this space: it has more than 3.5 gigawatts in its portfolio, with strategically placed renewable energy assets across the country. Its wind farm in Aftissat is the continent's largest with a capacity of 400 megawatts. As global companies reorganise value chains and move towards carbon neutrality, Morocco is ready to reap the rewards.