Keep if in the family / Zürich
Keep it in the family
The Bindella family has been continually reinventing Swiss-Italian cuisine for four generations. As the torch is passed again, we meet the man grasping it with both hands.
Though you might not know their name, if you've eaten well in Zürich you're likely to have sampled the work of the Bindella family. From the busy Santa Lucia pizzeria to such grand locations as Terrasse, the family has been pushing the culinary envelope of Swiss-Italian food for generations.
It started in Ticino, when the Bindellas began importing chianti in about 1900, a time when Italian workers were crossing the border to find work in stable Switzerland. Today the business has 1,300 employees split across more than 40 restaurants (23 in Zürich). There's also a wine business and a construction arm, which specialises in stucco and paintwork (with so many restaurants to maintain, it pays to know a few top tradesmen).
The fourth generation is currently taking over the business, which Rudi Bindella Sr has presided over since 1982. With Rudi Jr now assuming control of the Bindella restaurant business, we catch up with him to talk fresh ideas, paying homage to the past and what customers want (and when not to listen).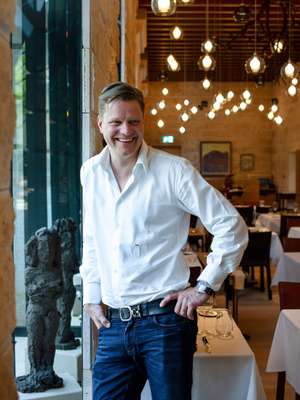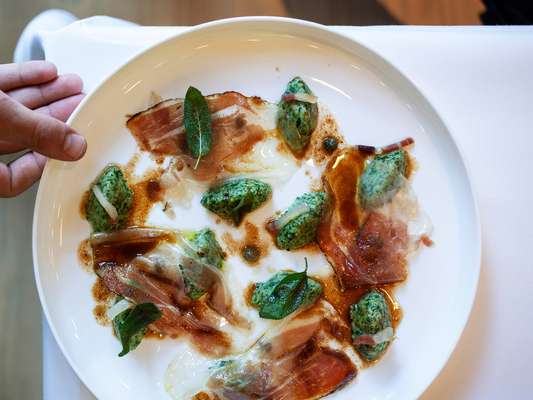 MONOCLE: When did you join the family fold?
Rudi Bindella Jr: The whole family was always involved in the business but for me it began in 2010 when I took responsibility for one of our bars that hosts live music events. Later I went through all the steps, from cooking to floor service, and finally ended up managing a sub-branch of our restaurant business. I started to work on new restaurant concepts and we're now updating our offering for a new generation. I'm now in charge of the restaurants and my brother will soon be in heading up the wine business.
M: What's the reason for the Bindella family's success?
RB: We have a vast portfolio of restaurants in Switzerland, which have evolved over the years. We have been true to our traditions, with winning concepts that serve family favourites such as pizza and pasta. We don't see ourselves as a restaurant chain; all our restaurants are unique. We teamed up with the Ornellaia winery for one of our most recent openings, Bahnhofstrasse, which serves a more modern take on Italian fare. The restaurant was designed by Swiss architect Tilla Theus and represents a new chapter for us.
M: What is important when you set up a new restaurant?
RB: It all starts with the location. Even before it's fitted out it is important to have a space in which you can create a homely atmosphere. Newer restaurants tend to feel loftier so it's essential that they give out warmth. This is what all of our restaurants have in common, despite bearing different concepts or being in different cities. It continues with the materials and details that go on to represent the restaurant's values. All our restaurants are fitted with pieces from our family art collection, which complement each space's concept and, I hope, add a personal touch. I remember how I supported my dad in the early days by selecting those final touches. Today we both trust each other's taste when it comes to hanging pictures.
M: How have customers' tastes evolved over the years?
RB: Today people take shorter lunch breaks and the quality of the produce is still important. That's why in 2015 we launched Ristorante Più, our first fast-casual-dining restaurant. We assumed that the new idea would just mean a few tweaks to our restaurant layout. But we quickly realised how different it was from the traditional business that had been our territory. After a quick bump, we made some changes and opened a second location. Another development is the ingredients we use at Più: the flour comes from Naples and fior di latte replaces traditional mozzarella. We change our recipes but try to stay true to ourselves and not hop on trends.
M: Where do new ideas for the restaurants come from?
RB: It's important to keep your eyes open. I had a nice meal at a restaurant next door today, which helps me understand how the market is developing. We just opened a temporary restaurant in an old café to help us better understand the location. Being able to test things allows us to learn. However, good ideas take a lot of time to develop – a short-sighted way of doing business won't get you far.
---
Terrasse
Enjoy weekend brunch, midday nibbles and heady cocktails in an elegant space close to Lake Zürich.
Ornellaia
This recent opening surprises with its contemporary take on Tuscan classics.
Bindella
One of the family's first restaurants has devoted itself to the best produce from Veneto for more than 30 years.
Kornhauskeller
An impressive location in a former corn-storage warehouse in the heart of Bern.
Bianchi
Bouillabaisse, grilled scampi and spaghetti vongole are among the highlights of the fish-first menu here.