How to start a… / Global
Getting started
Peter Prato /Many people dream of starting again and founding a restaurant, winery or coffee shop. We asked the entrepreneurs who've done it for advice on starting up.
1.
How to start a... restaurant
Big Mamma
Paris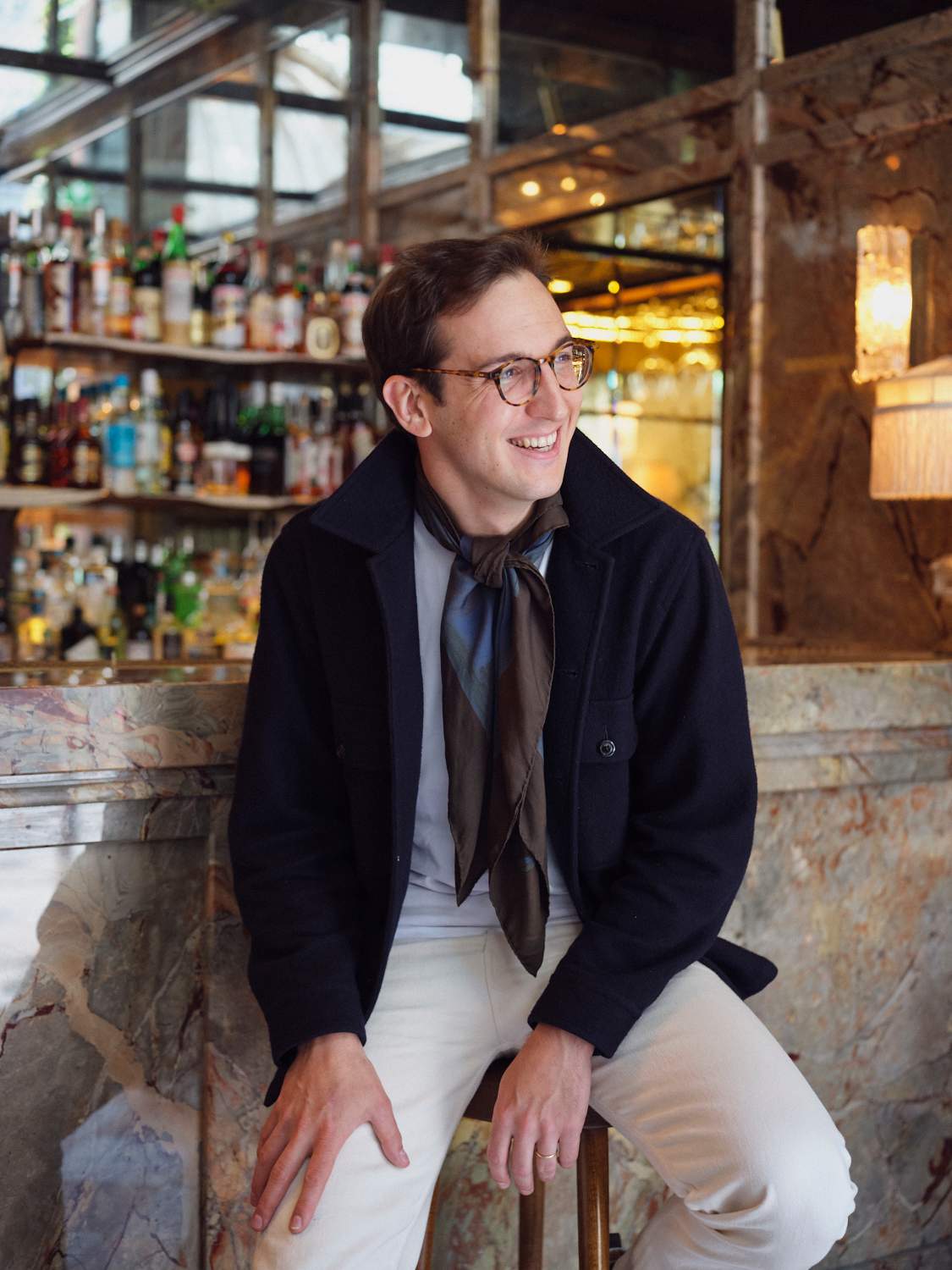 Before their first pop-up in 2015, Victor Lugger and friend Tigrane Seydoux had no restaurant experience. They also had little support for their idea of recreating the classic Italian trattoria. But it worked: Big Mamma is now in multiple locations in Paris and expanding into London.
In numbers
Staff: 1,000 (about 900 are Italian)
Founded: 2015
Customers per day: 10,000
Even though people told Lugger and Seydoux that opening an Italian restaurant in Paris would be impossible, they believed that their idea was different enough to succeed. "Trust yourself," says Lugger. "Don't wait until everything fits into a spreadsheet."
---
Don't be afraid to take a risk
If opening an Italian restaurant in Paris was a risk, opening another one within four months was downright crazy. "It was so stupid. But I had been struggling for two-and-a-half years to find the right site, then two came along so we just went for it. All in." They were proved right: both were profitable from the get-go.
---
Their first Paris restaurant opened with 30 people; within 10 days they had hired five more and it now has a staff of 55. "However good your concept is, the most important thing in a restaurant is the staff: the person cooking the pasta, the person taking your order, the person welcoming you in."
---
Look at the bigger picture
Big Mamma's success is partly down to Lugger and Seydoux going the extra mile: they roast the coffee, make their own pasta and churn the gelato. "When people love to come in your restaurants, it all makes sense."
---
Keep an eye on the competition
Lugger eats in restaurants about 12 times a week and is constantly travelling to visit new places. "I'm always doing research and development, always fuelling my creativity. It's a real job. It's not a gift, it's a skill. You must spend a lot of time doing it."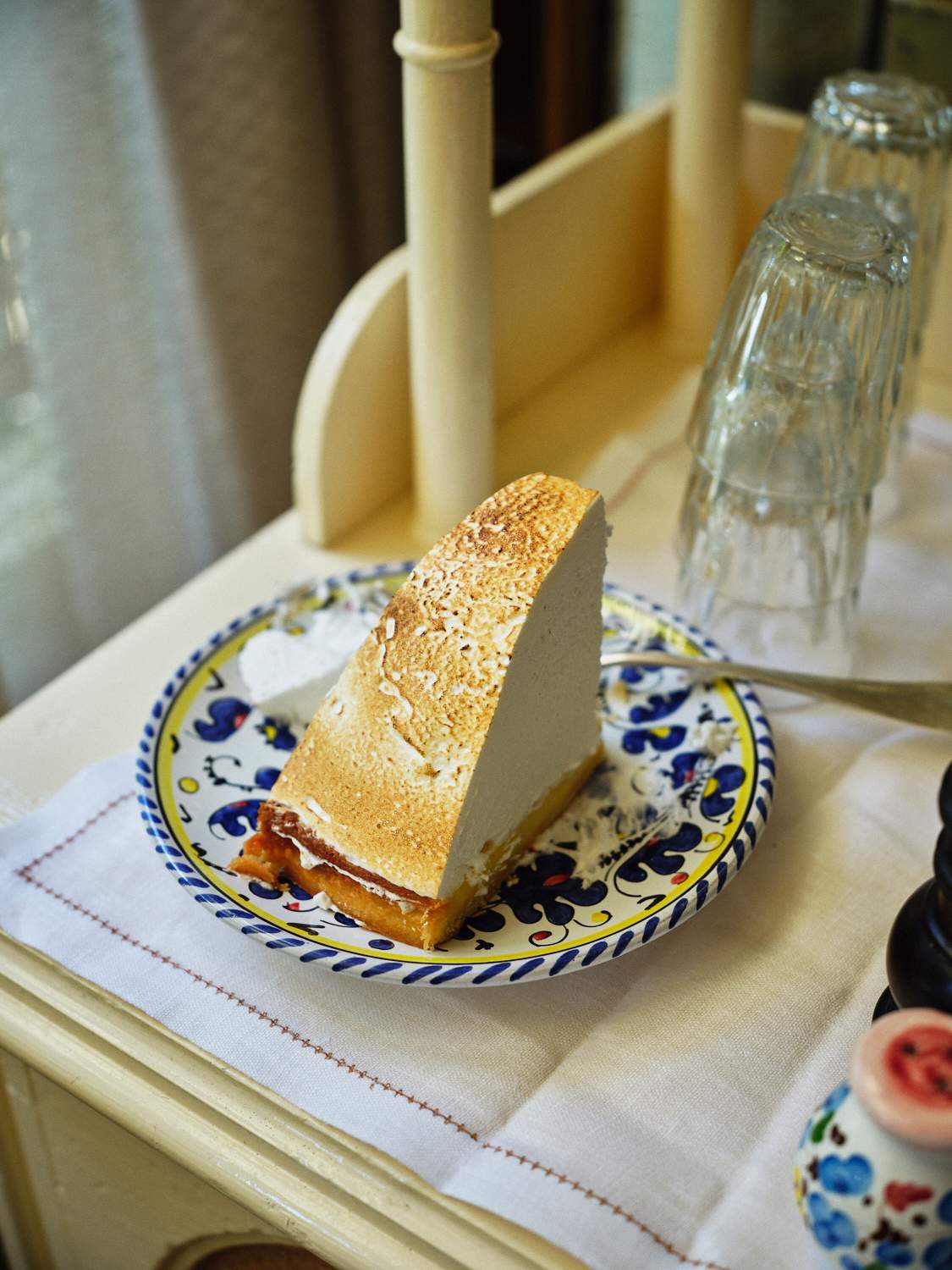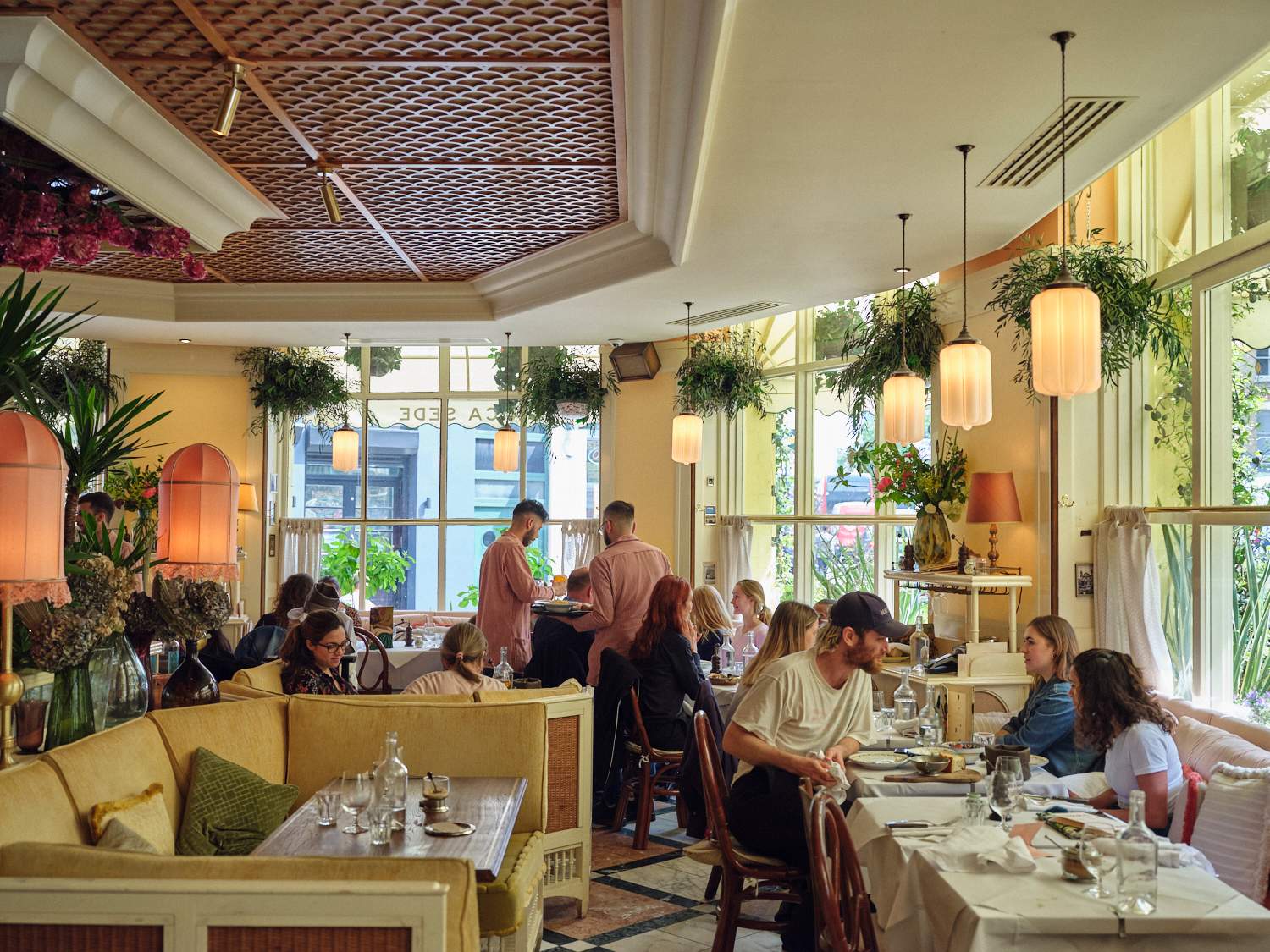 ---
Big Mamma now runs 10 restaurants across Paris, Lille and London, including its most recent addition: a second UK outpost called Circolo. It employs 1,000 people, more than 90 per cent of whom are Italian (it's actually the biggest employer of Italians in France), and serves 10,000 people every day.
bigmammagroup.com
---
2.
How to start a... bakery
Fabrique
Stockholm
Charlotta Zetterström and husband David launched Fabrique in 2008 after years of dreaming of somewhere that sold bread that was made without additives and baked in a stone oven. "We wanted to go back to the old ways of making bread, the way it was made before the 1950s when production was industrialised," she says. Eleven years on it has become one of the leading bakery chains in Sweden and is also becoming a daily fixture in Europe and further afield: their first outlet in the US opened in New York's Meatpacking District in May 2019.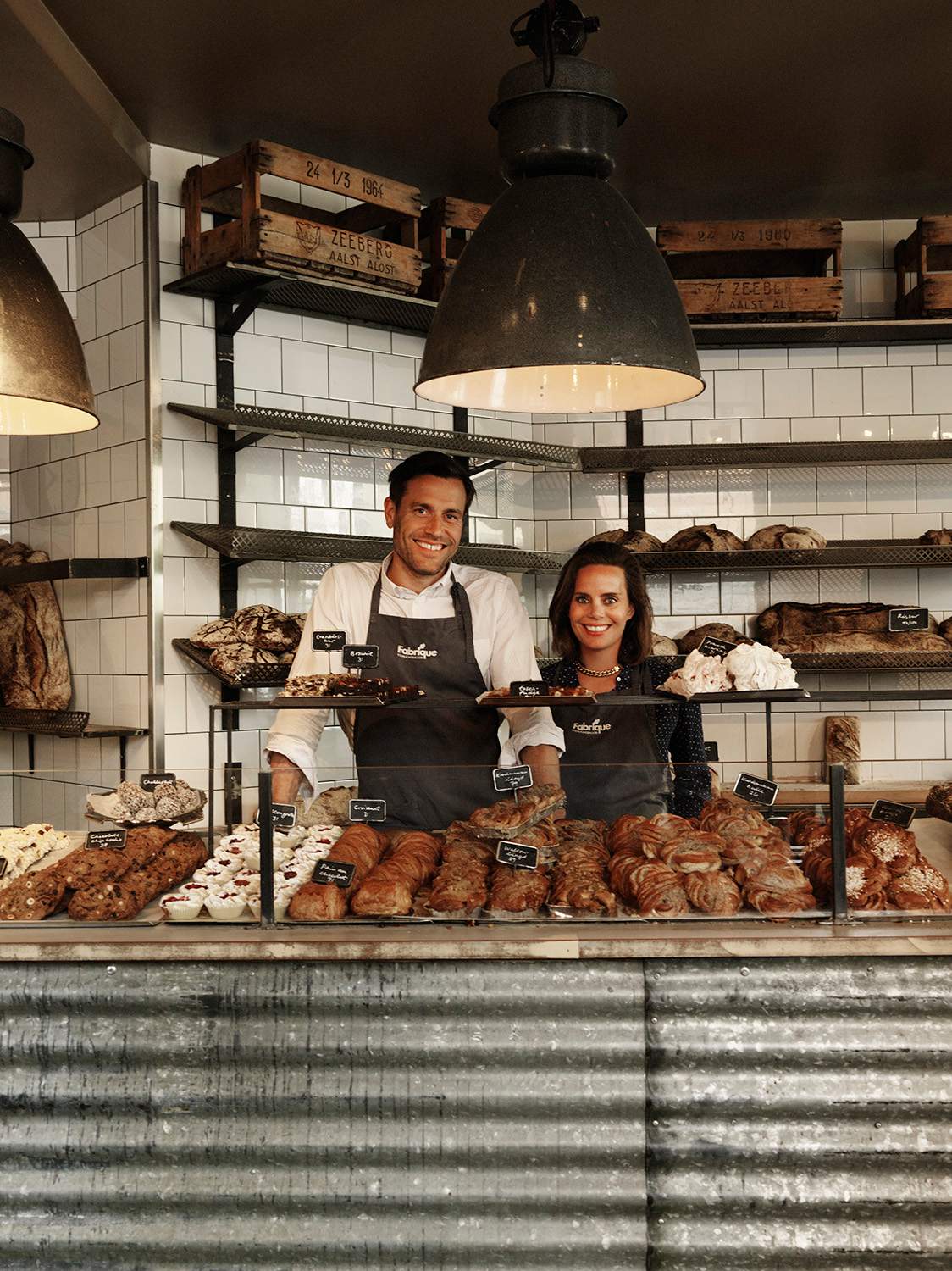 In numbers
Loaves baked per week: 20,000
Staff: 150 (including 25 bakers)
Bakers train for: 2 years
Turnover (2018): sek120m
Bakeries in Sweden: 21
Have a solid plan in place
Within a year of borrowing sek2m to open a shop in central Stockholm, the Zetterströms were able to show the bank that they were pulling in enough cash to warrant borrowing more. As such they were lent another sek160,000, which gave them the capital to open a second shop and hire more staff.
---
In the first year of business, Charlotta stayed in investor relations to keep a salary coming in. That meant David baked through the night and manned the tills until 17.00, when Charlotta would take over until closing. "Sometimes David would be white in the face from working such long hours," says Charlotta.
---
Only one person helps the couple with administrative tasks and they hire a single accountant to keep the books up to date. "We are scared to death of too high overhead costs," says Charlotta. "We'd never have a brainstorming meeting: we can't afford that in terms of the time they take."
---
Fika, essentially a cosy coffee break with a sandwich or pastry, is a national pastime in Sweden and helps keep the business afloat. But in the summer of 2018 the weather was so sunny that fika was the last thing on people's minds – and it showed in the accounts. The Zetterströms now move 20 staff to Gotland island's two branches every summer to cater to crowds holidaying on the beach.
---
Fabrique's sourdough loaves are made with additive-free, stone-milled flour. This essential ingredient comes from wheat fields that the Zetterströms hunted out and have secured exclusive access to every season.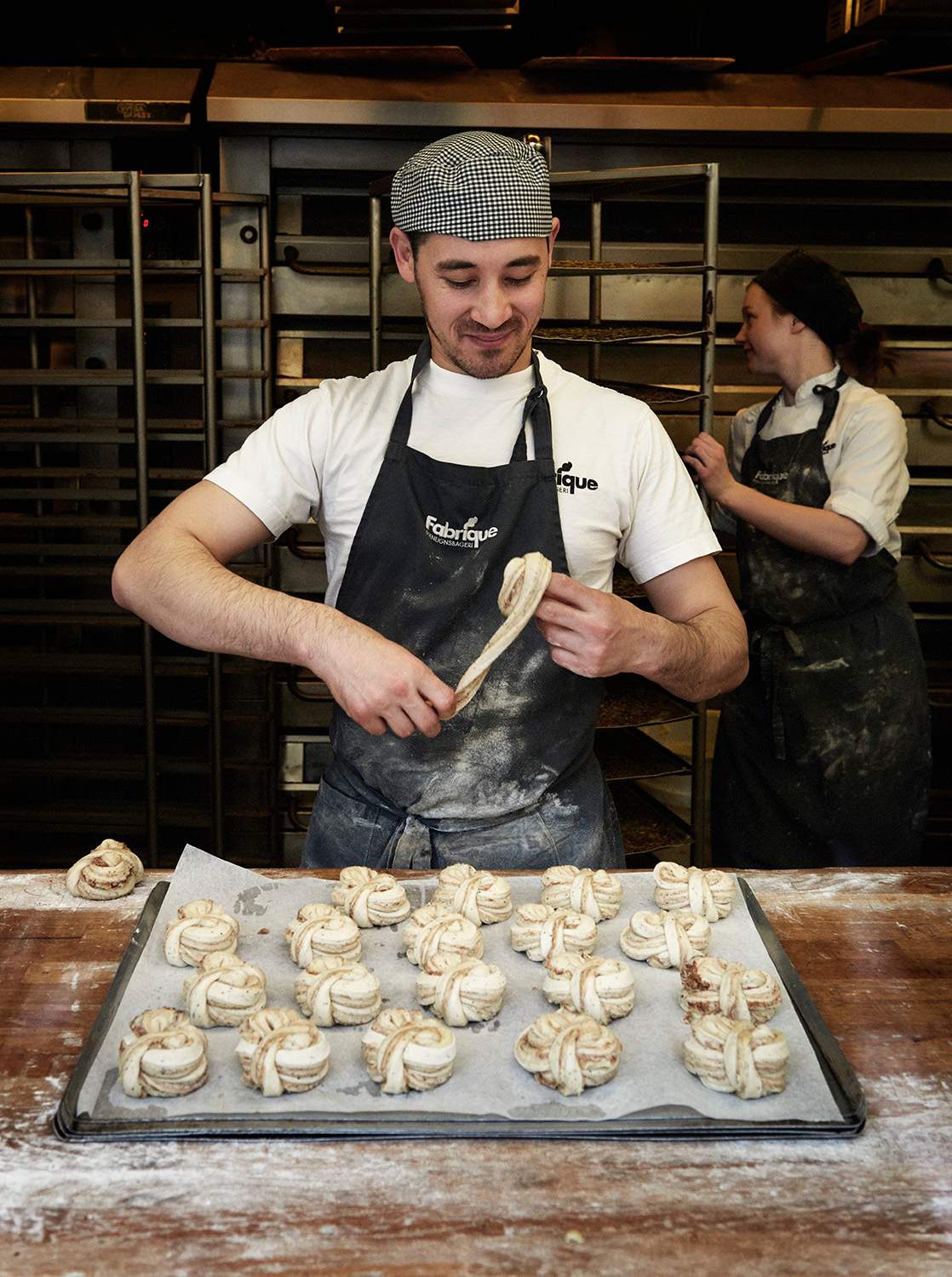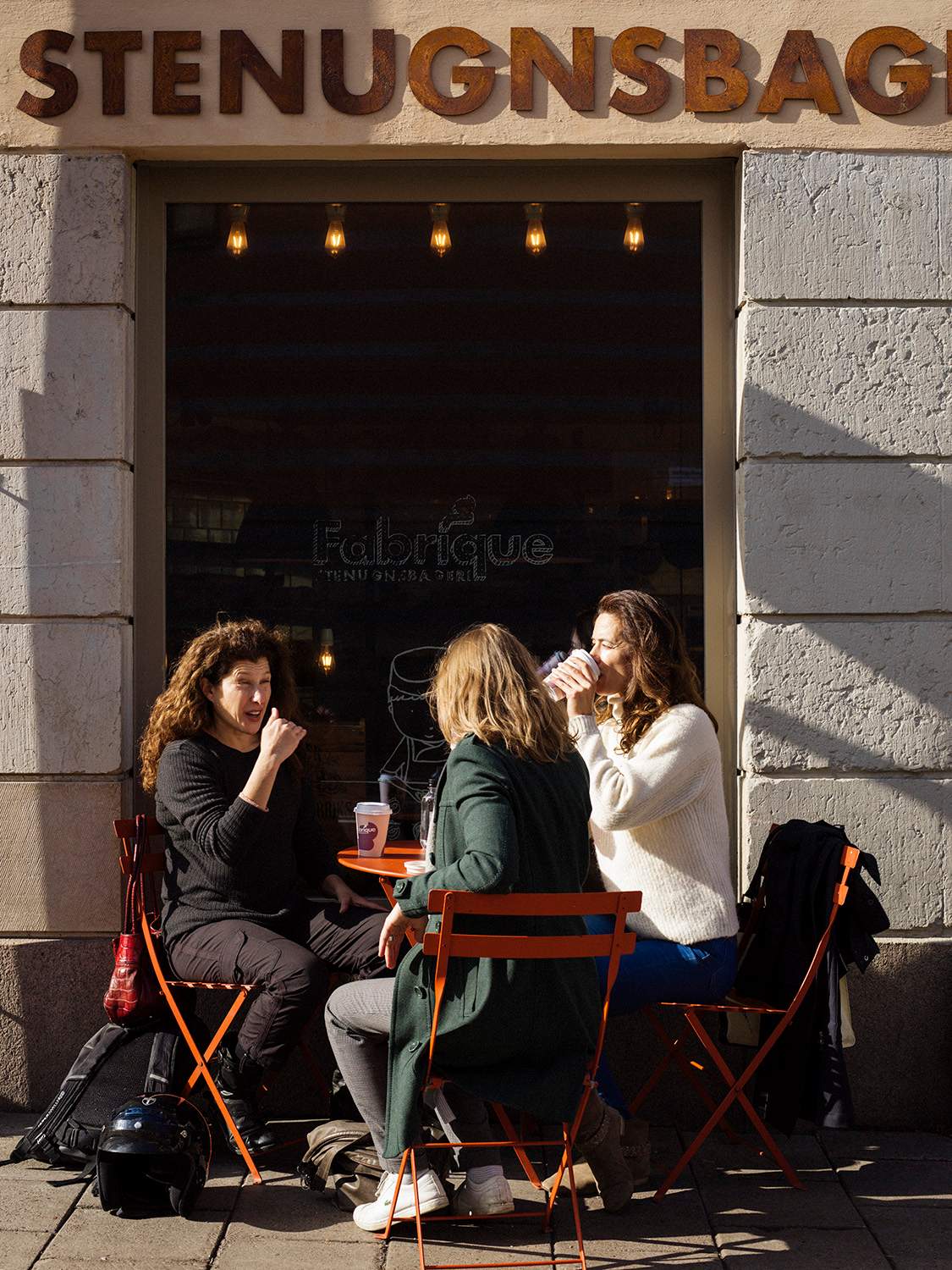 ---
Fabrique now has a staff of 150 – including 25 bakers who were trained on the job for two years – working across 21 bakeries in Sweden, five in London and one in New York. The firm bakes about 20,000 loaves of bread per week and last year racked up a turnover of sek120m. "The trend against bread and butter as something unhealthy has definitely turned around," says Charlotta with a smile.
fabrique.se
---
3.
How to start a... winery
Two Hands
Marananga, Australia
"We put a bottle of Australian shiraz on the table and said: 'That's what the world wants so how are we going to give it to them?'" says Michael Twelftree, who co-founded Two Hands with Richard Mintz in 1999. Today their winery in the Barossa Valley is one of Australia's best-respected producers of shiraz.
In numbers
Initial investment: au$60,000
Total area of vineyards: 60 hectares
Countries sold in: 65
Bottles sold per year: 840,000
Don't be afraid to start small
At the beginning the duo spent three weekends writing a detailed business plan. Once completed they invested €18,500 each to get the ball rolling. The number of employees? "It was just me and our winemaker," says Twelftree. "Richard stayed at his old job until we were profitable enough for him to join full time."
---
Outsource where necessary
To showcase the shiraz grown in different Australian terroirs, Two Hands sources two thirds of its fruit from 21 external growers. This eases the pressure on the company's own resources. "The purchased fruit is my responsibility for one day of the year and the grower's responsibility for the other 364 days," says Twelftree.
---
In a good year, the company might only have to write off 5 per cent of its wine due to a poor vintage but in a bad year this can reach 40 per cent of the firm's entire production. Twelftree says that slow and measured growth is key to riding out the tougher harvests.
---
"In 2010 we got to the perfect level of crushing 1,000 tonnes every season and making 60,000 to 70,000 bottles," says Twelftree. "I have no interest in growing above this level as there are only so many vineyards I can taste and only so many barrels I can classify each vintage."
---
Choose quality over quantity
From the outset the Two Hands business model has been to make high-end wine to export globally. In recent years this has meant changing the portfolio to make more premium wine without increasing the production. Rather than making more bottles, Two Hands is making better ones to build its portfolio.
---
Now in its 20th year, Two Hands owns about 60 hectares of vineyard and sells up to 840,000 bottles every year in more than 65 countries. The team of two has grown to 26 and the business has expanded to include a cellar tasting room, vineyard tours and a subscription-led wine club.
twohandswines.com
---
4.
How to start a... coffee shop
Blue Bottle Coffee
San Francisco
James Freeman wouldn't describe himself as a "businessy guy" yet Blue Bottle, the coffee-roasting company he founded in 2002, has become hugely successful. Back then San Francisco's coffee scene was nascent so he made what he wanted but couldn't find: a meticulously made cup of something lightly roasted.
In numbers
First permanent shop set up: 2005
Set up in New York: 2010
Set up in Tokyo: 2015
Branches: 75
Valuation: €625m (reported)
---
This somewhat-accidental business began with humble roots, when Freeman opened a stand where he roasted, packaged and sold pour-over coffee at a farmers' market. It's a simple model: "You make a thing, take it to the market and people give you money for it."
---
"In the beginning I did everything; it's a great education," says Freeman. A couple of months in, once he could afford it, he hired an assistant to help on Saturdays. Only when he opened his first permanent kiosk in 2005 did he hire three baristas.
---
Freeman waited until 2008 to open a second location because he wanted to find the perfect building. "I opened one store at a time, over a really long period, and thought carefully about location," he says. Those who fail often go too quickly: "In their heads they're opening their twelfth store before the first one is up and running."
---
Be prepared to kill your darlings
"I can recall many a time I benefitted by jettisoning a deeply held but misguided belief," says Freeman. One early instance was getting rid of the beer and wine list, and evening savoury food, at his second location; it took him months of losses to realise his mistake. "I was so sure I could change café culture that I hung on for longer than I should have."
---
Blue Bottle gained serious value when it managed to open sustainable branches in New York in 2010 and Tokyo in 2015. "Other cities might have been easier and less risky to open in but it put us on a level of regard that few other companies, of any size, occupied."
---
Blue Bottle now has 77 branches worldwide: 60 in the US, 14 in Japan and one in Seoul. Valued at more than $700m (€625m), it employs 1,200 globally and roasts about two million pounds of green coffee per year. In 2019 the company is projected to grow revenue by 35 to 40 per cent.
bluebottlecoffee.com
---
5.
How to start a... distillery
Hope Distillery
Cape Town
When Lucy Beard and husband Leigh Lisk launched Hope Distillery in 2014, they had quit jobs as lawyers in London to move home. They knew next to nothing about distilling but when they started selling it all worked out. "Luckily the gin boom was happening and demand grew rapidly," says Beard. Today they run one of Cape Town's leading distilleries.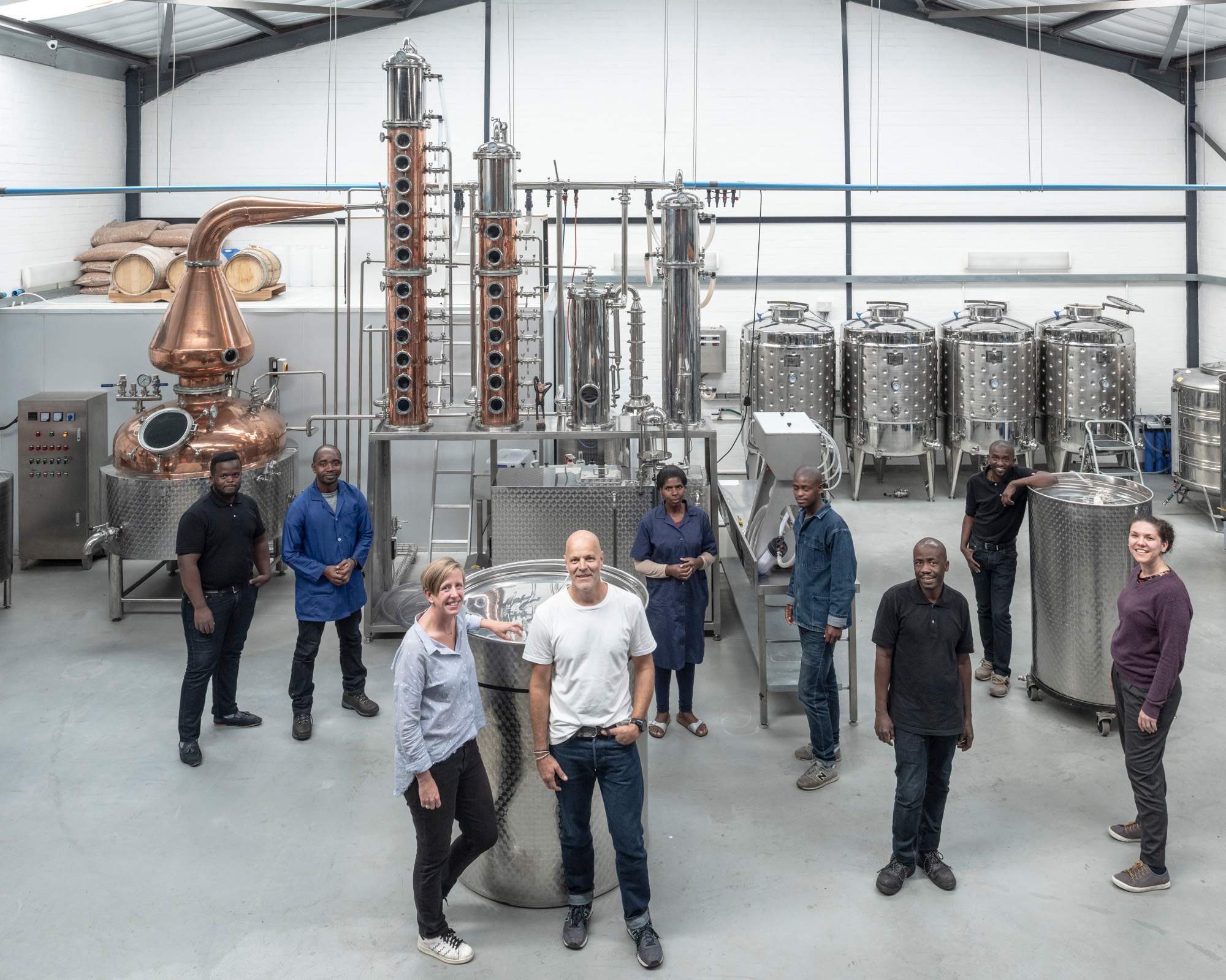 In numbers
Stocked in: 150 shops and 250 bars
Types of spirits: 6 gins, 2 esperanzas and 1 vodka
Bottles created in 2018: 15,000 per month
"It was only when we launched into the market that we understood the margins that everyone takes in the alcohol world," says Beard. Sales and distribution take up to 30 per cent of the trade price, she explains, while supermarkets seek rebates of up to 10 per cent.
---
Find the right distributor
If they're too small they might not get paid – which means you won't either. Too big and your brand will struggle to get the attention it deserves. "Ideally, you wouldn't want them to have more than two or three [of your type of sprit], and fewer than 20 products [total], including wine and beer," says Beard.
---
Don't rely on online 'likes'
Beard reached out to key bars, restaurants and bottle stores in Cape Town to invite them for tastings; she also provided drinks at film launches and festivals. "We did events where we were the only spirit available, which meant people who wanted to drink spirits had to come and talk to us."
---
Diversify when the time is right
When sales of their initial range of three gins reached just under 1,000 bottles a month in 2016, Beard thought the time was right to expand, first with vodka and then with esperanza, an agave spirit similar to tequila. "The sales of this are tiny as it's challenging getting the agave – but it shows we're not just about gin."
---
Think of other income streams
The company also distils spirits for eight other brands so its equipment is always in use. "It has allowed us to push volume through the distillery, helping with cash flow and allowing us to invest in better equipment to make the distillery more efficient," says Beard.
---
Despite being just five years old, Hope Distillery had revenue of zar13m in 2018 and now employs nine people on a full-time basis. Its spirits are stocked in about 150 shops and a further 250 bars and restaurants, with average sales of 15,000 bottles per month in 2018.
hopeonhopkins.co.za