Travel Top 50 / Global
Travel Top 50
The best of the best at putting joy into journeys.
01
Best med addition
Can Bordoy
Palma
Mallorca has lots of great polished architecture (and some godawful overdone monstrosities too) but Can Bordoy stands out. This renovated Mallorquín palace has been turned into Palma's most talked about hotel by architects Jaime Oliver and Paloma Hernaiz of Ohlab, with the wise guidance of Swedish owner Mikael Hall.
There are just 20 guestrooms but they are all filled with a mix of modern furniture and antiques, thick rich curtains that hide and encase, and cocktail cabinets designed for the project. There's a lush, not too-done garden with a small pool, a spa in the bowels of the hotel and a sharp bar and restaurant. Can Bordoy lives up to its ambition to be a grand house and garden where everyone feels at home.
canbordoy.com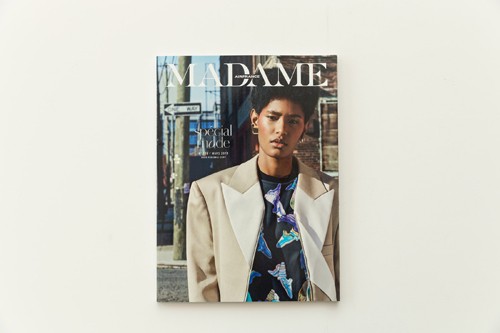 02
Best in-flight media
'Air France Madame'
France
Air France's bilingual magazine Madame is a chic in-flight read with sartorial confidence and a formidable (but glossy) sense of adventure. After some recent tweaks by editor in chief Marie Pointurier, the refreshed layout gives more space to text and images and in-depth coverage of travel, the arts, lifestyle and fashion. "All the sections are strongly linked with this idea of discovery, in the largest sense of the word," says Pointurier. "Our readers are well travelled and well informed. They know what's going on so we need to go that extra mile to give them more than just cool places to eat or drink. The adjustments we recently made help us in that matter. We want to keep a sense of chic but with a sophisticated edge."
magazines.airfrance.com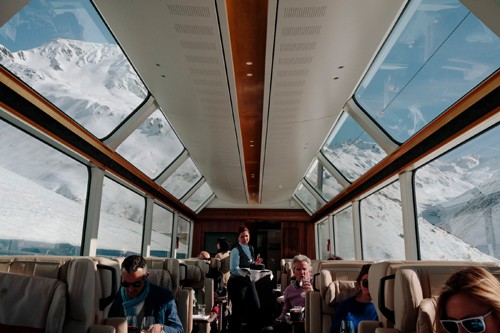 03
Winning rolling-stock concepts
Glacier Express's Excellence Class & RhB's InnoTren
Switzerland
How do you keep a notoriously punctual railway system ahead of the competition? That's what Swiss train operators Glacier Express and rhb asked themselves when developing the Excellence Class and InnoTren. Since March the Excellence Class has been available on the Glacier Express between St Moritz and Zermatt, offering lounge compartments, a bar area and a five-course tasting menu; concierge is on hand throughout.
Meanwhile rhb has transformed a carriage into a boardroom. InnoTren can be booked for big-deal meetings or casual catch-ups, giving passengers the choice of various routes (Landquart to Davos, for example). The Grisons Mountains gliding past the wall-to-wall windows are sure to inspire.
glacierexpress.ch; rhb.ch
04
Most anticipated aviation project
Qantas
Australia
Project Sunrise seems like a simple challenge but it is one that could potentially change the course of aviation. Alan Joyce, CEO of Qantas, has tasked Boeing and Airbus to design an aircraft that can fly directly from Sydney to London by 2020 (Qantas already operates a direct Perth-to-London flight). The name of the project was inspired by Qantas's "double sunrise" flights across the Indian Ocean during the Second World War: pilots on these planes witnessed two sunrises, which is testament to the aircraft's stamina. As for this project, Joyce has called it "the antidote to the tyranny of distance" – one which could also play a part in changing Australia's place in the world.
qantas.com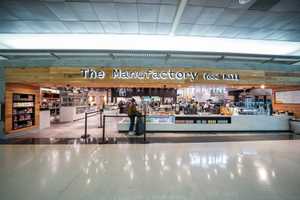 05
Exciting new airport-food concept
Manufactory Food Hall
San Francisco International Airport
Airport food has long been something to be endured rather than enjoyed. Not so at San Francisco International Airport, where the Manufactory Food Hall opened in January. On offer are tacos from Mexico City chef Gabriela Cámara, Thai food from Michelin-starred Pim Techamuanvivit and baked goods from Tartine. While a third party operates the space, the Manufactory Food Hall isn't just another example of renowned chefs licensing their names to disappointing airport ventures. All the food here is freshly prepared at Tartine's Mission District headquarters and delivered daily to the terminal. It's a model we hope to see more of but, for now, it's another reason to visit San Francisco. It's also somewhere that tired F&B outlets should look to for inspiration.
flysfo.com
06
Most handsome crew
TAP
Portugal
It is not the first time that we've tapped Tap to top our list of the best air crew. The airline has more than 3,000 crew members – most easy on the eye and hailing from countries such as Brazil, Mozambique, Spain and Cape Verde. With an average age of 38 they are not the youngest in the sky but perhaps this experience is one of the reasons that we consistently commend their friendly, professional service and warm welcome.
One of Tap's crew is Hélder Correia, who worked as a TV journalist before joining the airline. "The job is demanding but rewarding; we can show the world the best Portugal has to offer," says Correia. "But what I really love is the sense of responsibility. People trust us with their lives and that makes us feel like a kind of superhero." Well, that and all the flying.
flytap.com
07
Place to tackle the bigger questions
Fireside at Schloss Elmau
Bavaria
There's a clarity of thought that comes with leaving the city and this is one of the many reasons why Dietmar Müller-Elmau refurbished his family's hotel in the Bavarian Alps in 2015. Close to the town of Garmisch-Partenkirchen and an hour or so from Munich, the hotel was built between 1914 and 1916 as a centre for the arts and liberal thought. So it was more than fitting that the G7 summit arrived here in 2015 to use the hotel as a place to discuss the world's woes and wishes. And we see why: a berth by the fire in the ground-floor bar is just the spot to ruminate on weighty matters.
schloss-elmau.de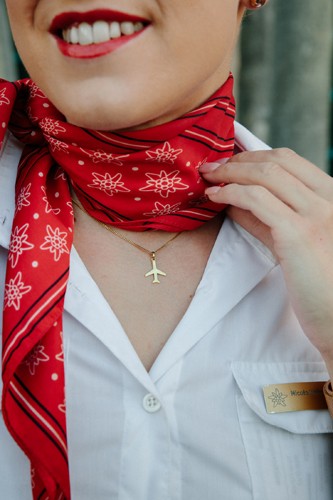 08
Cosiest carrier
Edelweiss Air
Switzerland
Edelweiss Air, little sister to Swiss and part of the Lufthansa Group, is Switzerland's leading leisure airline and our go-to for short hops and long-haul journeys. Its fleet of A320s, A330s and A340s flies to 70 holiday destinations around the world; some of its latest routes include Colombo, the Seychelles and Kalamata in Greece.
The company has grown significantly over the past few years but it hasn't lost its personal touch and affinity with Swiss hospitality. The classic blue-and-red uniforms with the Edelweiss-printed scarf are paired with ruby aprons during in-flight mealtimes, which adds a homely touch. The attentive service, the comfort of the Recaro seats with adjustable headrests and a decent entertainment system make a 10-hour flight (even in Economy Class) fly by.
flyedelweiss.com
09
Most intriguing bit of M&A
LVMH buying Belmond
Global
This year's acquisition of Belmond by leading luxury group LVMH is going to take hospitality to new heights. Thanks to Belmond's extensive portfolio of hotels, restaurants, train and cruiselines across the globe (including the Venice Simplon-Orient-Express, the Copacabana Palace in Rio de Janeiro and the recently opened Cadogan Hotel in London), LVMH is able to increase its presence in the hospitality sector and Belmond is able to reach higher. "By partnering with a company of LVMH's unparalleled standing in the luxury space we recognised the opportunity to accelerate our evolution from a travel company to a brand that can shape the future of luxury experience," says Roeland Vos, president and CEO of Belmond. It's an exciting move – and we'll be keeping our eye out for future projects and openings.
lvmh.com; belmond.com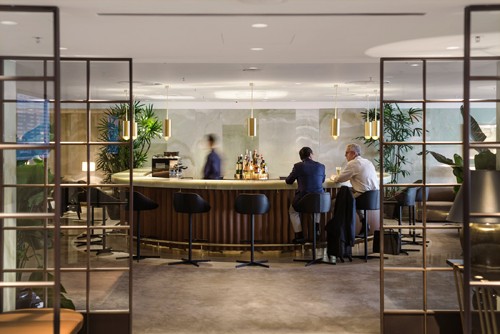 10
Best lounge concept
Cathay Pacific
Hong Kong
Hong Kong's flag-carrier, Cathay Pacific, continues to roll out handsome lounges across its network – and as such deserves its spot in our Travel Top 50. Not only are the Cathay lounges beautifully designed – with brass and cherry-wood interiors courtesy of Ilse Crawford's London-based studio – but they also offer considered spaces for travellers' varying needs, from day beds to bureau desks.
Each lounge serves signature cocktails and seasonal dishes (think lots of dim sum). The Pier Business Class lounge at CX's Hong Kong hub now also includes wellness areas where you can stretch or get a massage. A new lounge at Shanghai Pudong Airport is underway and it can't come soon enough, given the countless delays when flying in and out of China's commercial capital. Fortunately there is always plenty of good reading material, from The New York Times to The Korean Herald. A fine way to catch up on news and pass the time before boarding.
cathaypacific.com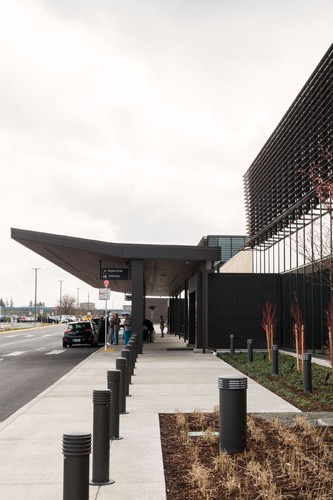 11
Best regional airport
Paine Field
Seattle
While most cities are fighting for the trophy of biggest and most bombastic international airport (we're looking at you, Istanbul and Singapore), Seattle believes that the future of commercial aviation may lie in smaller regional hubs – and it might be on to something. To this end the city has recently opened a new commercial passenger terminal that feels like a snug airport lounge. The two-gate terminal of Paine Field Airport, about 40km north of Seattle, is small but it already offers 24 flights a day, including United Airlines routes to Denver and San Francisco.
Built in 1936, Paine Field once served as a military base and a production facility for Boeing 747s before being transformed into an intimate airport. "The whole concept is to bring civility back to the airport experience, which in the US has become more like a bus station," says Brett Smith, CEO of Propeller Airports, a Seattle-based private-equity firm that invested in the construction in co-operation with Snohomish County.
New York-based interior designer Clive Lonstein furnished the terminal akin to a living room, complete with walnut ticket counters and fireplaces flanked by Prouvé's Fauteuil de Salon club chairs. Seattle's well-loved Beecher's Handmade Cheese takes care of the food and a concierge is on hand to assist passengers with everything from recommendations to bookings – and in future even grocery orders and dry cleaning. A new concierge subscription plan will include unlimited valet parking, fast-track boarding and free transport within a 15km radius. Bravo.
painefield.com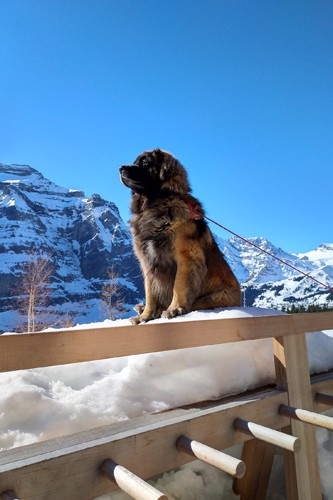 12
Top front-of-house staffer
Erik the Leonberger
Hotel Jungfrau Wengernalp, Switzerland
At Hotel Jungfrau Wengernalp, the host supreme is a three-year-old Leonberger dog called Erik. He is the size of a small grizzly bear and just the kind of hound you'd hope to meet in the Swiss Alps. "Most of the day he's outside sitting on a big snow pile, overlooking his kingdom and greeting guests," says hotel owner Patricia von Almen. Together with her husband Urs she runs a 24-room venue that has a commanding view of the Eiger, Mönch and Jungfrau mountains. The terrace has a pleasing rustic feel, while the refined interior features elements original to the 19th-century redbrick building. Erik can be relied upon to variously bound up to guests and keep guard as required ("He really knows who belongs to the hotel and who does not," says von Almen). Sometimes all you need is a good host to add that friendly – and furry – touch.
wengernalp.ch
13
Leading first class, Europe
Swiss & Air France
Switzerland & France
There's a dead heat between neighbouring national carriers. We have to give kudos to Swiss First and its lashings of La Prairie cosmetics, bed linen and pyjamas by Zimmerli, and peerless long-haul menu. But we couldn't leave out Air France's new La Première suite. The concept mimics a cosy sitting room, with soft tweed and leather finishes. Each suite has an adjoining console with a table and ottoman for dining or work. With menus by Michelin-starred chefs and a 24-inch HD touch screen, the private space is a world of its own in the air.
swiss.com; airfrance.fr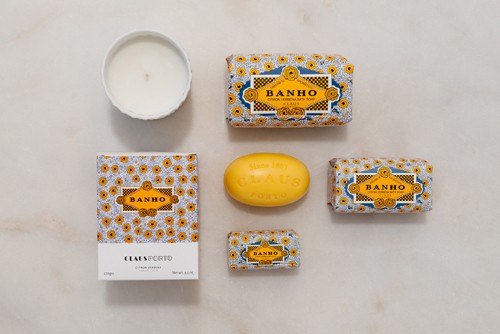 14
Amenities we want more of
Claus Porto
Lisbon
Portugal's Claus Porto has been on point with its playful packaging from the get-go. Now it has expanded its reach into hospitality and its eye-catching toiletries grace bathroom suites in a select set of Portuguese hotels. We're particularly fond of Banho, with its citrus notes, and the maritime-inspired Cerina.
clausporto.com
15
Best first class, Asia
Japan Airlines
Japan
There's much to rave about in Japan Airlines' First Class cabin, from the sleep-inducing Airweave mattresses and pillows to the spacious seats and sikly saké. But the most memorable part is the effortless and attentive service. The crew members are a constant presence on long-haul flights with Japan's national carrier, topping up glasses while suggesting wine and food pairings – they accomplish every task with aplomb (and a smile). Add to that the carrier's delicious seasonal menus (featuring steak, seafood and soba noodles) cooked up by Japan's most celebrated chefs and you'll be sure to land rested, well fed and eager for the next flight.
jal.com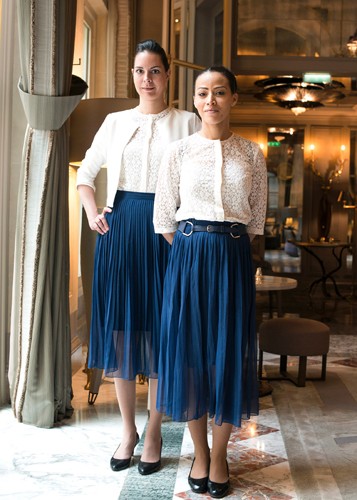 16
Best uniforms for a greeting
Hôtel de Crillon
Paris
In winter the valets attending to guests outside Hôtel de Crillon on Place de la Concorde sport long overcoats with a fur trim (and in summer blue straw hats courtesy of Parisian milliner D'Estrëe). Meanwhile the receptionists inside the palatial building wear long, floating, pleated, peach mousseline skirts paired with navy blue jackets. This garde-robe is the work of French fashion designer Hugo Matha, who tells us that he was determined to "break the uniforms code" when he was commissioned to kit out the hotel's staff.
His designs include an elegant female tux for bartenders, double-breasted burgundy jackets for sommeliers and indigo blue overalls for the in-house technicians. "I wanted to pay tribute to French elegance by working with noble fabrics such as [the Italian-spun] Vitale Barberis Canonico," says Matha, noting that comfort and practicality were his guiding principles. "I spent a year observing the staff of other hotels to determine their needs. In total I have created more than 90 different designs and about 20 accessories, specifically designed to work comfortably and in style."
rosewoodhotels.com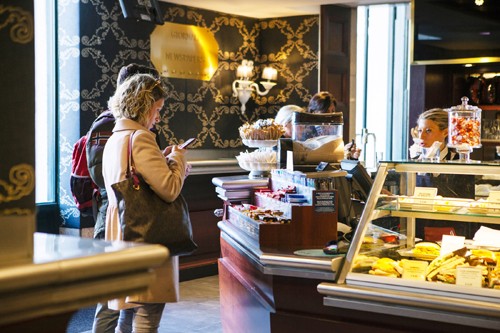 17
Coffee concept we need more of
Autogrill's Motta outlets
Milan
Make a dash to the café and risk missing your connection or settle for the caffeinated swill that passes for coffee aboard the majority of planes and trains? In Milan, people who move from A to B for a living go with the first option. But that's because they feel especially confident when they see the signage for Motta Bar, a concept from Italian food-and-beverage operator Autogrill. Its baristas serve boosting shots of Neapolitan-blended espresso in a speedy fashion, ensuring that customers are on their way in no time. Don't hesitate to get a last-minute cup of java when passing by one of its six branches in Milan – nor the outlets that you'll find in Düsseldorf and Zürich.
autogrill.com
18
Greatest city-hopper
Airbus A220 series
Global
When Bombardier designed the CSeries – which was renamed the a220 after Airbus took a majority stake in the programme – it set out to redefine what a regional jet should be and accomplished that in every respect. The small Airbus is not only convenient for passengers, with its smart seating configuration, large windows and quiet cabin, but also for airlines, which value less glamorous considerations such as fuel efficiency, reliability and long range. There's no better option for hopping between Athens and Geneva, or Busan and Sapporo. The only problem now is the small number of airlines flying it. "This airplane is totally underestimated by the market," says AirBaltic chief pilot Gerhard Ramcke. "It's decades ahead of its rivals." With Airbus's industrial might behind it, don't be surprised to see it snapped up by many more carriers in coming years.
airbus.com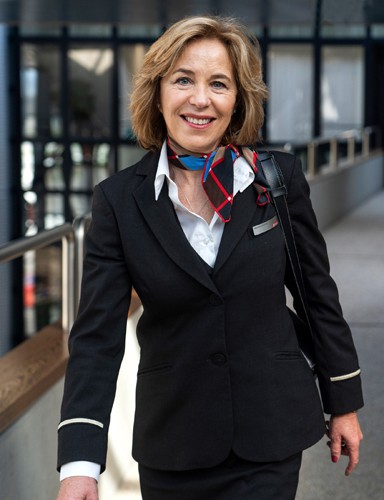 19
Flight attendant of the year
Marianne Zumofen
Swiss
What does it take to be a cut above at 37,000 feet? Ask Marianne Zumofen. Her curiosity about people coupled with her ability to sense a passenger's needs befits her role as a First Class flight attendant in every sense. "It's very important to give passengers individual recognition," she says, adding that it means everything from greeting them to understanding how to soothe the stressed (all with a smile). She has been welcoming passengers on board Swiss, formerly Swissair, since 1982.
"In all these years I've had several memorable flights, always linked to inspiring people," she says, mentioning both passengers and crew who have made an impression. And thanks to her on-point service and friendliness, she's making flights memorable for everyone else too.
swiss.com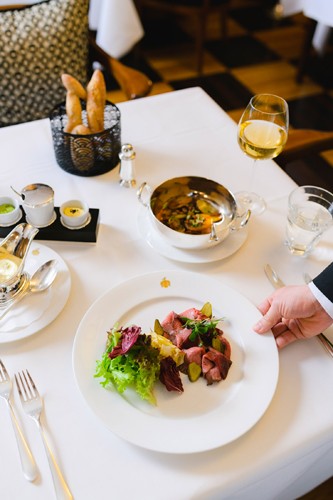 20
Dish we most look forward to
Roastbeef mit Bratkartoffeln & Remoulade
Fairmont Hotel Vier Jahreszeiten, Hamburg
Hamburg's Vier Jahreszeiten has plenty of dining options but our favourite is the humble roast beef at the Jahreszeiten Grill, which hasn't shifted from the menu in eight years. Unlike its English variant, the roast beef here is served cold, with fried potatoes and homemade remoulade sauce. It's traditionally eaten at breakfast time, though it's served throughout the day.
fairmont.com/vier-jahreszeiten-hamburg
21
Most anticipated aviation runabout
Dornier Seastar
Global
The amphibious Dornier Seastar, with its distinctive single turboprop engine mounted above the cabin and wing, has been a long time coming. First developed in the early 1980s by Claudius Dornier Jr (he of the German aviation family of the same name), it never managed to make its way into production – until now. After an injection of cash from China, the team in Oberpfaffenhofen have built a seaplane fit for the 21st century. Certification is expected in 2020, with sales to start shortly thereafter.
dornierseawings.com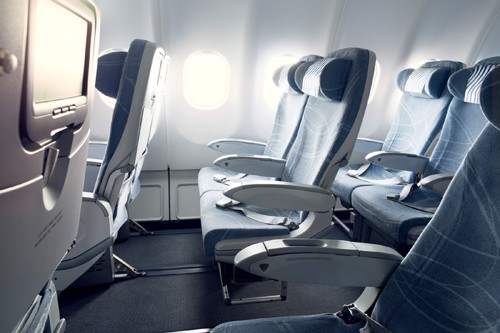 22
Excellence in economy
Finnair
Finland
Flying Finnair is a very, well, Finnish experience. The fleet is modern and sleek, the cabins are well designed, bright and airy, and everything about your journey is hassle-free. It's about as far from a claustrophobic Economy experience as you can get, while still offering decent value (especially Economy Comfort, which provides extra legroom, amenity kits and noise-cancelling headphones).
What really sets the airline apart, however, is the level of customer service. The staff are attentive (as is the case with most Finns, you'll encounter few forced smiles) and the dark blue uniforms designed by Ritva-Liisa Pohjalainen are understated yet elegant. The food stands out too, being rich in Nordic flavours and regional ingredients. Even better, it's all complemented with an impressive selection of wine (yes, even in Economy). The fact that the pillows, blankets and tableware are by Finland's design house Marimekko doesn't hurt either.
finnair.fi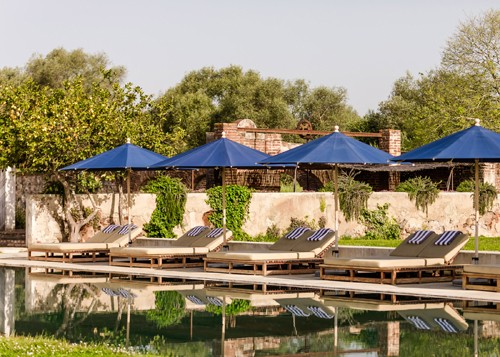 23
Top southwest Europe switch-off
São Lourenço do Barrocal
Portugal
Heading inland from Lisbon is like travelling back in time. The roads between the whitewashed villages, Moorish ruins and Roman-era towns are lined with abandoned farm buildings and flanked by gnarled cork oaks, olive trees and vines. Close to the hilltop town of Monsaraz, an olive's toss from the Spanish border, you'll find São Lourenço do Barrocal – and you'll be glad you did. The 200-year-old estate has been revived by owner José António Uva, who set architect Eduardo Souto de Moura the task of transforming the age-old cottages, former stables and barns into just-so rooms and restaurants, as well as a spa and a working farm. The result? Nothing short of timeless.
barrocal.pt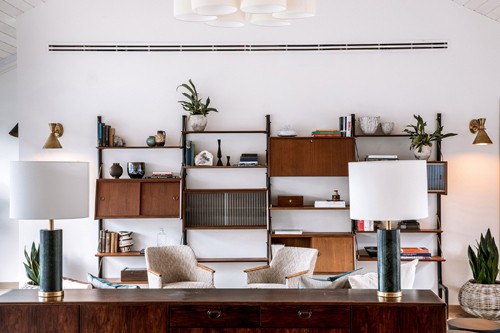 24
Cleverest roadside concept
Mollie's Motel
UK
The stretch of English motorway between Oxford and Swindon may seem like an odd place for the Soho House & Co to expand to – yet we've come to heed founder Nick Jones's premonitions about where hospitality should head next. "It's been a longstanding passion project of mine to have a go at reinventing the British roadside experience," he says. "I like looking at how we can change the way things are done."
Those who dread stopping off at drab service stations around the country know that there's plenty of room for improvement. With a nod to all the glamour of old-school US motels, Mollie's has undoubtedly raised the bar. The menu is rightly American in flavour: classics such as waffles, rotisserie chicken and milkshakes can be enjoyed in the leather booths or ordered at the drive-thru. The 79 notably affordable rooms are more Scandi in look and all come with king-size beds, rain showers and Cowshed toiletries.
"If all goes well I want to open more around the UK," says Jones. For the sake of the country's motorists, we hope he presses the gas pedal.
molliesmotel.com
25
Most anticipated new opening
Park Hyatt Kyoto
Japan
This autumn Japan's old capital will finally see the long-awaited opening of the Park Hyatt Kyoto. The hotel will be situated within the grand site of the century-old Japanese restaurant Kyoyamato, located in the Higashiyama hills overlooking the city. The low-rise modern building is designed by Takenaka Corporation to suit the surrounding landscape, including Kyoyamato's teahouses and the Japanese garden. The set-up is small – with 70 guestrooms (including nine suites), two restaurants, a lounge and a bar – but it'll be hard to top its service.
hyatt.com
26
Most dependable GM
Markus Odermatt
Villa Feltrinelli, Italy
Swiss-native Markus Odermatt, 57, is the general manager of Villa Feltrinelli, a 20-suite property on the western shore of Lake Garda that lives up to its self-styled moniker as a grand hotel. Six months a year he operates the former stately residence of the Feltrinelli publishing dynasty as an upscale sanctuary for discerning travellers in search of privacy.
"For me it's more home than hotel," says Odermatt, who ditches mealtimes in favour of letting guests dine whenever and wherever, whether it's a noon breakfast poolside or late lunch in the shade of an olive tree. And if a return client (and there are many) needs the same handcrafted bed they sleep on at their London townhouse? He orders one. "Others talk about customer service but this is not a job – it's a labour of love." He really goes the extra mile – and then some.
villafeltrinelli.com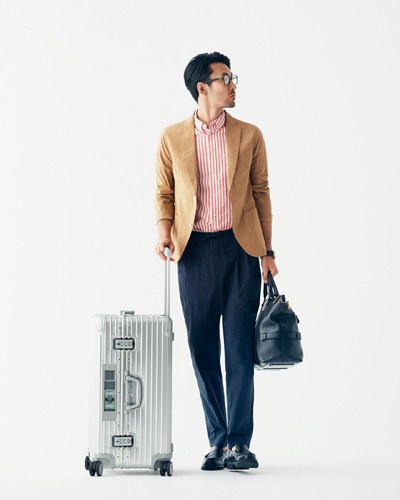 27
Sturdiest luggage
Rimowa
Germany
Since lvmh acquired the Köln-based brand in 2016 – headed by the 27-year-old Alexandre Arnault – it has switched things up. There have been collaborations featuring Supreme and Off-White and it has also brought out its first pair of headphones in partnership with Bang & Olufsen. For all that, nothing beats its timeless aluminium suitcase that looks good no matter how battered – it merely adds to the charm of a well-travelled piece of luggage.
rimowa.com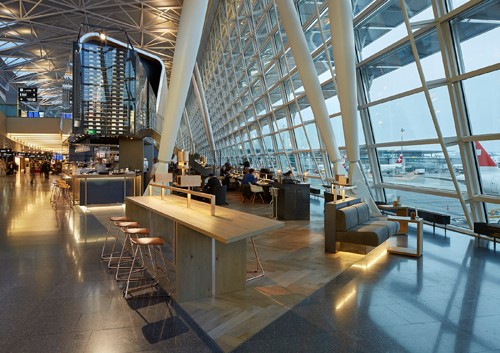 28
Leading Europe hub
Zürich Airport
Switzerland
Zürich remains at the top in this category not just because of its convenient location – within easy reach of the city via train, tram and taxi – but mainly because of the ease and efficiency of its operations. If you've ever queued for hours in a humid US airport with filthy carpets and no daylight, you'll relish the light-flooded, polished halls of Zürich's air hub, which connects two million passengers across 185 destinations – mostly hassle-free.
In order to serve a steadily growing number of passengers, the airport is continuously improving its premises. A Terminal 2 upgrade was completed in 2017 and work on a completely new Terminal 1 will begin in 2021. In the meantime an expansion of the landside passenger areas connecting the terminals is underway and the much-anticipated opening of The Circle will come at the end of this year. It will improve on the retail and dining options and house a new Hyatt Hotel.
zurich-airport.com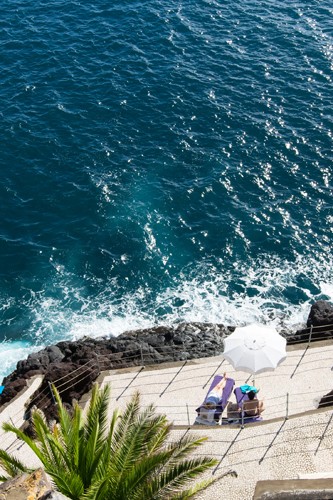 29
No-nonsense room award
Belmond Reid's Palace
Madeira
We welcome a hotel room that doesn't require detailed explanations or a minor degree in engineering before you feel cosy and settled. In this category, full marks go to Madeira's grande dame: Belmond Reid's Palace. The rooms of the historic property, which dates from 1891, are well appointed and comfortable but technology is a servant rather than a master of the space. "We see modern needs as a complement to the old-school charm," says Ciriaco Campus, the hotel's general manager.
belmond.com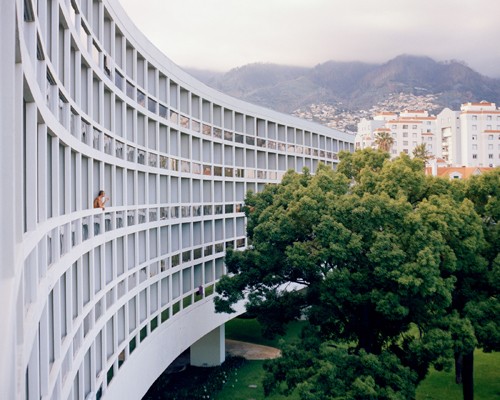 30
Europe's most underrated short-haul weekender
Madeira
Portugal
Madeira is the European destination you can rely upon for a relaxed weekend getaway with plenty of that magic ingredient: sunshine. It takes less than four hours to fly here from London and other northern cities, and just over two hours from Madrid. In summary, that means it's easy to reach and temperatures remain in the high teens even in January and February.
What's more, the island is shaking off its staid image thanks to the opening of new hotels. One fine example is the clifftop Estalagem da Ponta do Sol, which runs events ranging from Madeira Dig (a festival featuring mini-concerts, workshops and DJs) to the Madeira Micro International Film Festival. The island's geography – consisting of plenty of tall mountains covered in sub-tropical rainforest falling steeply to the sea – also offers a variety of outdoor activities, be it whale watching, diving or mountain biking.
Madeira is also known as Portugal's fruit basket – and that's because it grows avocados, bananas, passion fruit, mangoes and plenty more besides. This fact isn't lost on the island's dining scene; laidback restaurants, including Fajã dos Padres, offer Madeiran delicacies such as lapa, a locally fished sea limpet. And once you've had your fill, you can enjoy a drink while watching the sunset.
visitmadeira.pt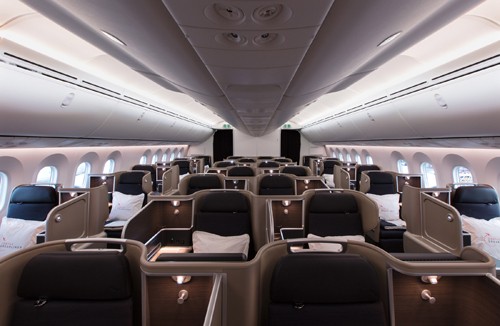 31
Best business class
Qantas
London to Perth
Qantas's groundbreaking London-to-Perth flight – at about 17 hours, the third-longest journey in the world – made headlines last year when it brought Down Under much closer to Europe. Many aspects of the Boeing 787-9 Dreamliner flight are impressive, from its higher cabin humidity (to minimise dry eyes) to its convenient departure time (leaving Heathrow daily around midday).
But it gets our gong for its stellar Business Class offering. Qantas designer David Caon has added sliding dividers between its roomy seats, which can be lowered if neighbours fancy a chat and raised come nap time. For the food, chef Neil Perry has collaborated with the Charles Perkins institute to create a thoughtful, healthy menu – think tuna poké with sesame dressing. There are even snack bars from which you can help yourself to crudités and chocolate.
qantas.com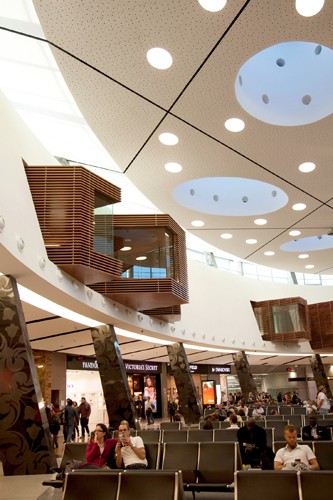 32
Most conveniently located long-haul hub
Lisbon Airport
Portugal
Maputo, Rio de Janeiro, Sal, Ponta Delgada, São Tomé, Madeira, Miami, Luanda: the departures board at Lisbon's close-to-downtown international airport is a roll call of exotic-sounding destinations. Its location in the far southwest of Europe has long made it a natural choice for both transatlantic travellers and those heading to Africa. This, combined with Portugal's history of exploration and colonisation – which has given it strong cultural ties to Brazil, Goa and Macau on China's south coast, as well as countries across Africa – means its airport has become well served with direct long-haul destinations.
Add in some strategic thinking by national airline Tap, which favours Lisbon as a hub (to the chagrin of travellers in Porto), and you have our reasoning behind this award.
aeroportolisboa.pt
33
Most ambitious in-flight catering
Turkish Airlines & Do & Co
Turkey & Austria
Turkish Airlines has recently completed its transfer to Istanbul's new airport and will use the move to expand and challenge rivals in the Gulf. The airline flies to more than 300 destinations worldwide and aims to increase its aircraft number from 335 to more than 500 by 2023. Yet it's not its reach that's caught our eye. What really makes the flag-carrier stand out is its inflight food offering courtesy of Austrian catering firm Do & Co. From seafood salads to tender lamb and Turkish coffee, this is airplane food you actually want to be woken up for (though there's no need for that any longer as you can opt to be served on demand). Business Class employs so-called "flying chefs" who are trained to prepare and serve meals in the air – they even cook steak, eggs and other meals according to your preferences.
turkishairlines.com; doco.com
34
Sharp-thinking transport CEO
ÖBB's Andreas Matthä
Austria
Since Andreas Matthä took over as CEO of national Austrian railway company ÖBB in 2016, the organisation has had some major successes. While the airline industry continues a race to the bottom to get passengers places cheaper and faster, ÖBB is expanding a much more stately travel solution: its overnight train services. The company spent €40m buying 42 sleeper trains from Deutsche Bahn in 2016 and currently runs 26 overnight routes to destinations including Rome, Zürich, Venice and Warsaw.
Its latest order of 13 new trains with sleeper carriages, along with the success of its Berlin-to-Vienna route that launched in late 2018, shows that speed and thrift aren't always the ticket for a certain group of travellers. The next five years will see a number of tunnel projects completed, making ÖBB's services even smoother.
And even though there's been a rise in private rail companies such as Westbahn, Matthä is confident that ÖBB will remain relevant. "Fair competition is good for both companies," he says.
oebb.at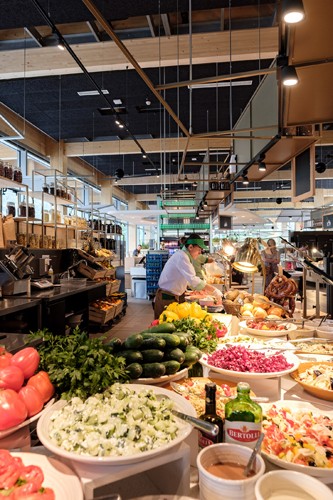 35
Top highway pit-stop
Marché
Switzerland
Marché restaurants have long been a firm favourite on the Swiss Autobahn, at airports and at train stations around the country. That's because it's not always easy to find scrumptious snacks on the go but each branch offers a fresh and seasonal selection of food in the form of buffets and cooking stations, plus quick bites and lashings of coffee. The focus on delivering a high-quality product is what sets Marché apart: the bread and ingredients are sourced locally, dishes are cooked in front of you and the presentation across the board is top-notch.
The brand's Bellinzona restaurants in Ticino (one of which comes with a revamped hotel nearby) have had a facelift and added more international dishes; the spaces are set up like an open marketplace. Special features include a Rösti station that serves the traditional Swiss potato dish and a barbecue counter where you'll find entrecote being grilled alongside the classic bratwurst.
The Swiss retailer Coop, which took over the Switzerland-based branches from Mövenpick in 2014, is wise to expand the concept and approach to quality service. New railway concepts are just over the horizon, which suggests expansion is on the right track.
marche.ch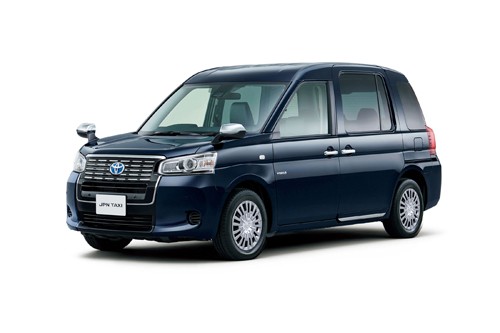 36
Top taxi
Toyota's JPN Taxi
Tokyo
Since Toyota launched jpn Taxi in 2017 it has become a transport icon to (almost) rival the Shinkansen. It was designed with passenger comfort in mind: the rear door opens automatically, the gas-electric hybrid engine hums quietly, there's plenty of legroom and the backseat folds away to provide space for a wheelchair. So far Toyota has sold about 10,800 of them – a fraction of the country's 230,000 taxis. But as operators in Tokyo renew their fleets ahead of the Olympics, it's at the front of the queue.
global.toyota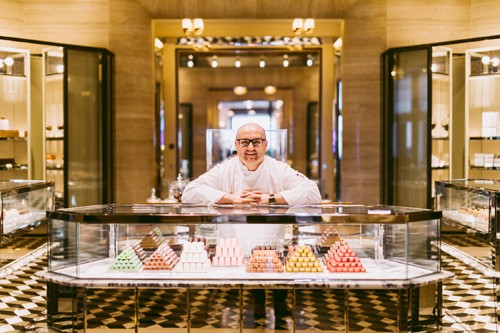 37
Most welcome hotel shake-up
Rosewood Hotel
Hong Kong
Hong Kong has a new king of the Kowloon waterfront. Rosewood opened its first property in the city in March and the 413-room hotel made an instant splash with its views of Victoria Harbour, which are sure to lure guests away from Hong Kong island. "We tried to weave in the heritage and history of the city so it's not just a hotel of beautiful design but it has a personality," says Rosewood CEO Sonia Cheng, whose family acquired the US luxury brand eight years ago before bringing it to Asia.
New York-based designer Tony Chi returned to oversee the interior after his successful revamp of the group's London property. He added oak window shutters and nautical elements that reflect the city's colonial history, while contemporary works by Hong Kong artists adorn the walls. We recommend reserving a corner suite for the best views of the harbour.
The hotel is also home to eight restaurants, including Holt's Café – named after the historic wharf the hotel is built on – which serves Chinese tea and Cantonese-influenced dishes, from ginger beef dumplings to wonton noodle soup.
Rosewood's location inside a new tower in Tsim Sha Tsui, designed by Kohn Pedersen Fox, casts a shadow on its luxury neighbours. The competition is being forced to up the ante; the Intercontinental next door will soon close for a renovation.
rosewoodhotels.com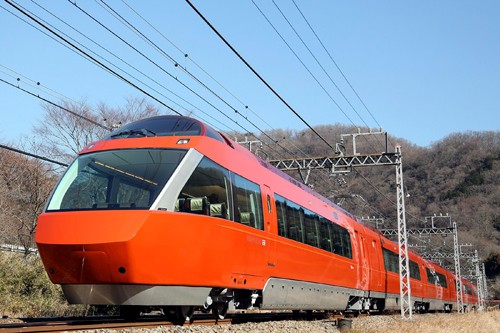 38
Most scenic railway ride
Odakyu's Romancecar service
Tokyo to Hakone
Trains have been whisking overheated Tokyo residents to the cooler climes of Hakone since 1950. But the defining moment came when railway company Odakyu introduced its Romancecar express train in 1957, which travelled at a then world-record-breaking 145km/h. The Romancecar continues to thrive and its latest model – the Graceful Super Express (GSE) 70000 – came into service last year, its body painted a striking vermillion that recalls the original train.
The new train makes the journey from Shinjuku to Hakone Yumoto in a swift 75 minutes and comes complete with large windows, plenty of space for suitcases and wi-fi. There's a super food menu too, which includes pork-cutlet sandwiches from one of Nihonbashi's oldest yoshoku (western-style) restaurants, Taimeiken.
Do your best to get the panoramic seats in the front and back of the train; the views as you leave urban Tokyo and head for the hills should keep you entertained for the whole trip.
odakyu.jp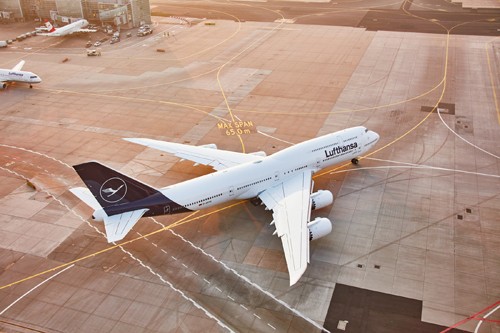 39
Queen of the sky
Lufthansa's 747-8
Germany
Aircraft models come and go but the 747 stands apart. Its latest iteration is as close to widebody perfection as we've seen. Its distinctive hump at the front was born out of the need for a large nose-loading cargo door but the shape has unexpectedly come to signify – to some people at least – the romance of air travel. The 747-8 brings better fuel efficiency, a quieter cabin and improved lighting to the 747, which celebrated its 50th birthday this year (doesn't look it, eh?). Not many airlines have ordered the 747-8 – most prefer smaller twin-engine aircraft to jumbo jets – but Lufthansa is carrying on the tradition, having had nearly every variant in its fleet since 1970. What better livery for the 747 to wear to carry on its reign.
lufthansa.com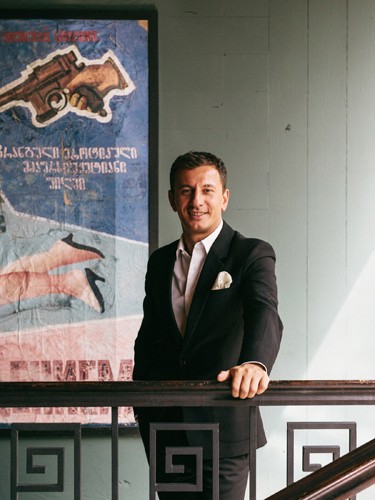 40
Hotelier on the up
Valeri Chekheria
Georgia
Before Valeri Chekheria came along you'd have been hard pressed to find a decent place to stay in Georgia. Now his hospitality company Adjara Group is opening properties all over the place – fantastic news for anyone wanting to visit. The Rooms hotels in Tbilisi and the mountains of Kazbegi set the stage with their clean, comfortable designs that blend global sensibility with Georgian hospitality, while the Stamba Hotel, opened in 2018, is now the place to be in the capital. A new Rooms Hotel in mountain-resort town Bakuriani is due to open this year and will fill a gap for quality lodging in the interior. There's also word of another hotel in the works for the Black Sea coast. "We consider ourselves the future of Georgia," says Chekheria. And, from where we're standing, the future's bright.
adjaragroup.com
41
Smartest station addition
Swiss Federal Railways (SBB)
Zürich
For 2019, Swiss rail operator SBB set itself a high goal: making Zürich's main station the most advanced (and start-up friendly) train hub in the world. First it set up the Sandbox: a free space for start-ups to present test versions of their products and services to the public. Budding entrepreneurs can obtain personal feedback from some of the 470,000 passengers who pass through Switzerland's busiest rail station every day. A second new concept is Smart Emma, a pop-up shop for regional businesses. Via an online poll, 36 sellers – offering anything from homemade pasta to hanging plants and miniature beehives – are given two-week slots where they can use the shop for free. "Afterwards we will assess how our customers liked these new features in the station," says Christian Ginsig, spokesman for SBB. "If the feedback is good we will decide whether to expand the project."
sbb-immobilien.ch
42
Best hotel shop
BBB Haus
Japan
An hour's drive from Fukuoka, BBB Haus, which opened in Itoshima last summer, is a tranquil getaway. It's a simple five-room hotel, set right by the sea and surrounded by pine trees. "It's a quiet seaside guesthouse. People do nothing but read books in lounge chairs [by Charles Eames and Hans J Wegner] and go for a stroll," says Tooru Nagasaka, the owner. Nagasaka knows how to create a relaxed hideaway and he also knows how to sell. He's brought the spirit of his popular Fukuoka-based lifestyle shop bbb Potters to the hotel's boutique, which offers a bit of retail therapy alongside a selection of feel-good items, including pine-scented room spray, sketchbooks, Itoshima-made honey and soy sauce.
bbbhaus.com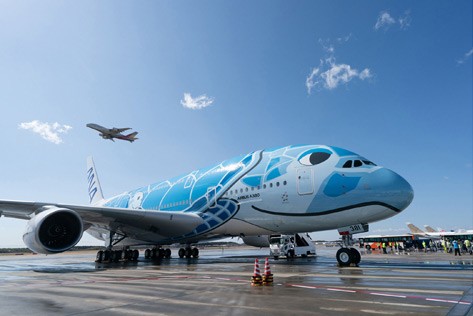 43
Best fleet addition
ANA's first Airbus A380
Japan
Just as it was announced that production of the superjumbo A380 would stop in 2021, ANA was getting ready to receive its first model. This means that its A380 will likely be the very last jumbo delivery to a major airline. And good on the airline for taking it on: the aeroplane is quiet, smooth and a passenger favourite. ANA is dedicating the plane – playfully painted as a gigantic turtle in a variety of colours – to its Tokyo-Honolulu route, a perfect city pair for the world's largest passenger plane.
ana.co.jp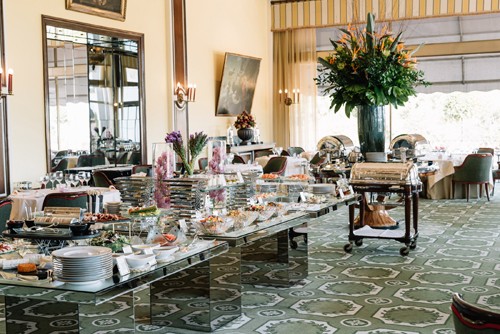 44
Best buffets
The Four Seasons Hotel Ritz & Mandarin Oriental
Lisbon & Hong Kong
Meals shouldn't be an opportunity to be pious about how little you can eat. In fact, the beauty of a buffet is the prospect of many happy returns. The Four Seasons Hotel Ritz in Lisbon lays on a blissful format that hasn't been meddled with. It was adored by guests since before Four Seasons took over in 1997 and the crystal chandeliers and high ceilings still frame a peerless selection of delectable platters.
Ditto the Clipper Lounge Buffet at Hong Kong's Mandarin Oriental. The room itself hasn't changed much since it hosted colonialists, lobbyists and lawmakers and the well-judged selection of comfort food (from roast beef to Hainan chicken) still draws a dedicated crowd.
fourseasons.com; mandarinoriental.com
45
Top tgv accompaniment
Nanashi bento box
Paris
Fish, meat or veggie? The fresh, simple, crazy-tasty Bento Parisian on offer at Franco-Japanese outfit Nanashi is the perfect mobile meal for a long cross-country train journey. This canteen bobo, Nanashi was opened by Kaori Endo and his partner Lionel Bensemoun, and is now a firm lunchtime favourite in Le Marais (and at its second venue on Rue de Paradis).
The wild fish and fresh produce has crunch you're not likely to find at a train station café (and its matcha cheesecake is divine). As such, it's well worth swinging by or getting it delivered straight to the station before hitting the rails.
nanashi.paris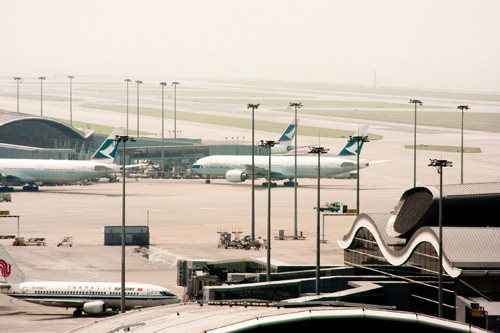 46
Leading asian airport
Hong Kong International
Hong Kong
Once again Hong Kong International Airport (HKIA) takes home the prize for best Asian hub. Easily accessible and serving hundreds of destinations around the world, it's hard to beat. Improving the infrastructure and creating better connections with its home city remain priorities for airport chief Fred Lam: "Hong Kong is essentially a business city so when we talk about airport efficiency we are thinking about the city as a whole."
To this end, gate numbers are being rejigged this year ahead of the completion of a walkway that will link two terminals and eliminate the need for a bus. "Every minute means something to passengers when they are waiting in a bus just to cross the tarmac between terminals," says Lam, who knows the value of a seamless business trip more than most.
Beyond this, a retail and restaurant refresh is also being rolled out, bringing city staples to the airport to make waiting times even less of a hassle. In the next decade a huge shopping and entertainment centre called Sky City aims to turn HKIA into a destination in its own right. It may not be to everyone's taste but it's sure to make the airport even more convenient – and delays that bit more entertaining.
hongkongairport.com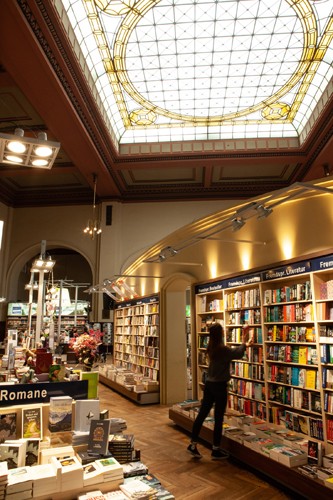 47
Leading literary outpost
Ludwig
Leipzig
In 1946, Gerhard Ludwig, a former newspaper employee, opened a newsstand in Köln's main station. Under the motto "Free speech, free entry", Ludwig attracted Nobel laureates and ministers as guests, hundreds of spectators and even television crews, thus launching Germany's first talk show. Almost 40 years later Ludwig sold the shop to Adam-Claus Eckert, owner of a group specialising in rail-station retail. He brought the concept of Ludwig's bookshop to 10 other cities – and the most spectacular of these is in Leipzig's main station. "We are particularly proud of our room for readings, which can hold up to 200 visitors," he says.
buchhandlung-ludwig.de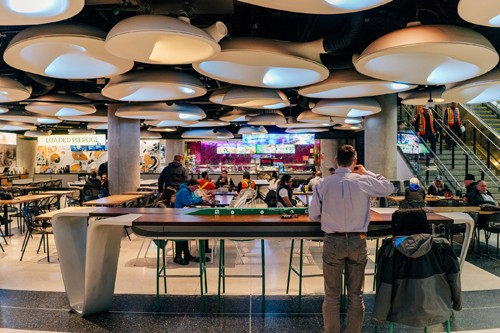 48
Greatest pre-journey pit-stop
Union Station Food Court and Front Street Promenade
Toronto
The renovation of Toronto's Union Station began a decade ago and, while it's not over yet, there's plenty to see. The Front Street Promenade – vintage-inspired shopfronts housing independent retailers – was quickly embraced.
The latest opening is a food court where national chains sit alongside born-and-bred Torontonian restaurants, such as the family-owned Italian Scaccia. Union Station is only set to get better with the unveiling of its fresh market. It's been a long time coming but the station is becoming a place to alight in its own right.
torontonuion.ca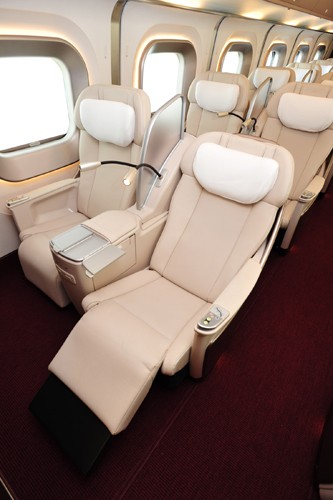 49
Top way to go high speed on land
Gran Class, Hayabusa Shinkansen
Japan
East Japan Railway's Gran Class is the First Class carriage of the Hayabusa Shinkansen, which whizzes from Tokyo to Shin-Hakodate-Hokuto in Hokkaido. The leather armchairs can be reclined and come with a desk light and folding table. You're likely to drop off as soon as you set off but don't miss the meals, including Japanese wine selected by a sommelier from the Tokyo Station Hotel.
jreast-shinkansen.com/granclass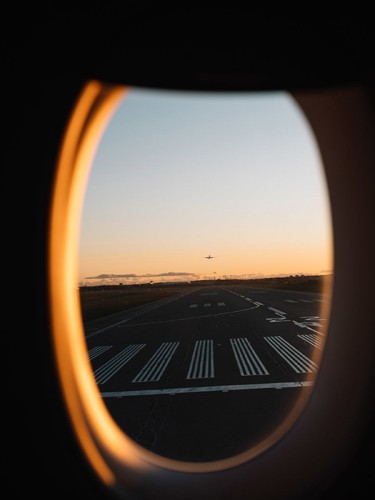 50
Most consistent carriers
Lufthansa & Finnair
Germany & Finland
These two flag-carriers can't be outdone when it comes to service, identity and moving forward in a fast-changing industry. For one thing, Finnair knows how to celebrate its Nordic roots: from introducing the Finnish tradition of Kahvikutsut – coffee served with a selection of Finnish treats – on its long-haul Business-Class flights to its Marimekko design elements. Comfort is just as important for the Vantaa-based airline, which will be adding Premium Economy to its long-haul services from 2020.
Lufthansa is also renowned for constantly improving its service. After updating its logo and livery last year (without losing the familiar crane on the tail), the German airline is now investing in modern, fuel-efficient and low-noise aircraft. Its new Boeing 777-9 will provide a smart and timeless Business Class section with flat-bed seats measuring 220cm, and every passenger will be able to control the inflight entertainment system from their own tablet or smartphone. While there are lots of updates they would mean nothing without Lufthansa's trusty and seamless service.
finnair.com; lufthansa.com