Future of transport: Honda EV-Club / Tokyo
Plugged in
Honda's Super Cub scooter is about to enter a petrol-free future in the form of its successor, the EV-Cub. The original 1958 curves are still there, with the addition of all the requirements of affordable green transport.
The Honda Super Cub is not a head-turner. It would never feature in a Hollywood film nor become an object of desire for nostalgia-drunk millennials. But that's not what the Japanese company's 50CC scooter was about: people wanted it for its utility, its familiarity. And there are many: 93 million in more than 160 countries since Honda's founder, Soichiro Honda, dreamed it up in 1958. It's now the bestselling powered vehicle in history.
The Super Cub's design hasn't changed much since: same low, step-over frame; one-cylinder engine; 17-inch (43cm) wheels and flaring leg guards. Imagine how Tokumaru Watanabe must have felt when Honda executives asked him to redesign it as a hi-tech electric vehicle. "It made me nervous," says the 51-year-old designer at Honda's R&D centre in Saitama, north of Tokyo. "The Super Cub has always seemed so complete. Its form comes from its function. There's no unnecessary decoration."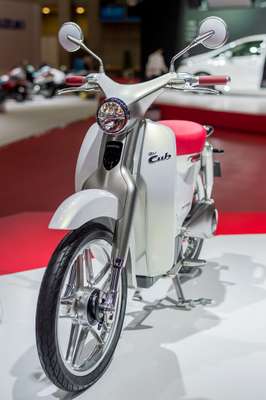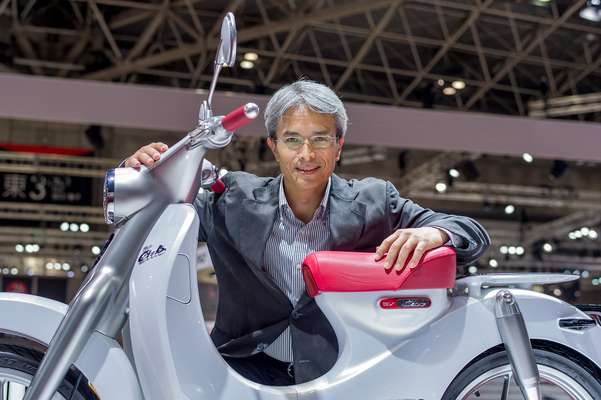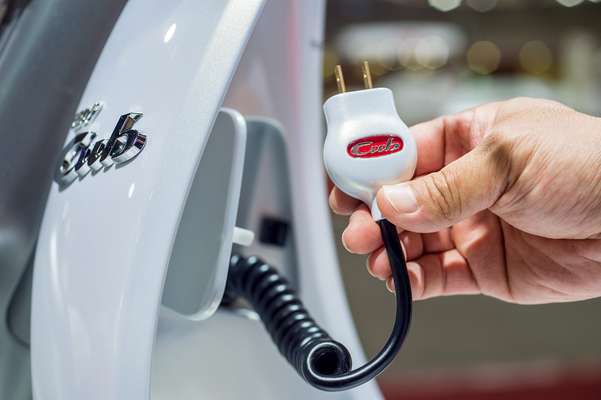 On display nearby is the electric-powered, metallic-white EV-Cub that Watanabe has spent the past seven years working on. The prototype in Honda's booth at the Tokyo Motor Show is a glimpse of how the company sees the scooter adapting to a petrol-free future. But because of the Super Cub's global popularity, its successor holds the promise of one day bringing cleaner skies and quieter streets to cities around the world.
The new design is an homage to the 1958 Super Cub; from it Watanabe borrowed the round headlamp and smoothly curving S-frame. But where the engine and gear-shifting foot pedals should be there is now only a compartment for a removable battery and steel footrests. Despite the missing exhaust pipe, a digital speedometer readout and a hidden plug for an ordinary socket, from afar it's still a Super Cub doppelganger.
"Designers usually want to put their own stamp on a product," says Watanabe. "The team thought we should create something that looked completely fresh but our first industrial designer, Jozaburo Kimura, once said, 'The Super Cub's design is not showy and that's why it's universal.' I decided to take it back to its origins."
The Super Cub's innovation was in combining the fuel-efficiency of a scooter with the handling of a lightweight motorcycle. It was designed for Japan's unpaved roads to be operated by delivery boys carrying boxes of soba noodles. Mail and newspaper deliverers still ride the Super Cub despite a decline in sales. In Vietnam, Indonesia, Thailand and Brazil, where sales are strong, they're loaded with just about anything: families, animals and mounds of hard-to-identify stuff. No other vehicle has contributed as much to the motorisation of the masses.
The EV-Cub has no set launch date yet, though Watanabe assures us that it's not far off. But already it's a beauty of engineering. Without gears or an engine, it accelerates noiselessly. Yet even when fully charged, the electric model doesn't go as far as a Super Cub on a full tank. There are trade-offs to being green.
Whether Honda can convert the masses might depend on how practical the EV-Cub is. The Super Cub has already laid down the challenge, showing just how compelling something so functional can be.