Travel / Canberra
New direction
It hasn't got the beguiling reputation of its coastal cousins but Australia's capital has a lot more going for it then you might think.
Certain readers may scoff at the idea of living in Canberra but the boring-by-reputation Aussie capital is quietly becoming a more attractive (and eminently affordable) place to live. Australia's inland "Bush Capital", so-called for its abundance of greenery, is a city of 390,000 that has long lagged behind glitzier Sydney and cosmopolitan Melbourne. But today there's a frisson of optimism to be felt in the landlocked metropolis.
A recent sunny Saturday in the inner-north suburb of Braddon sums up the city's agreeable turn. Here, a few minutes' walk from the cbd, a lively crowd is gathered around food trucks in a half-covered marketplace called The Hamlet on Lonsdale Street. Young families and couples, plus a few dip-dyed blondes in leather jackets and another sporting a polka-dot bow, complete a colourful and lively line-up.
Canberra has been the nation's capital since 1913 but the Braddon neighbourhood sprung to life a decade or so later as a hub for light industry, located mainly between the streets of Donaldson, Elimatta, Batman and Currong. However, in the past few years residential developers have been exploring the potential of the area's handy mix of businesses and convenient proximity to the CBD.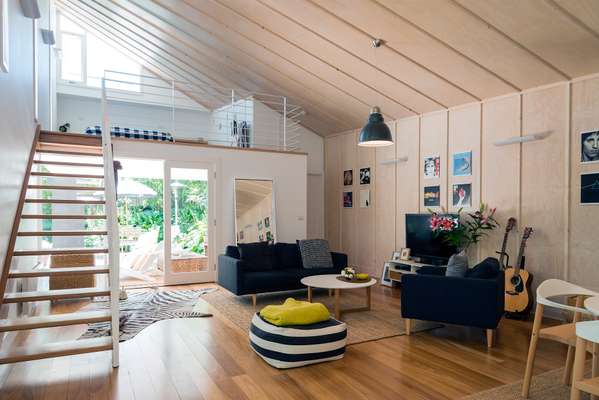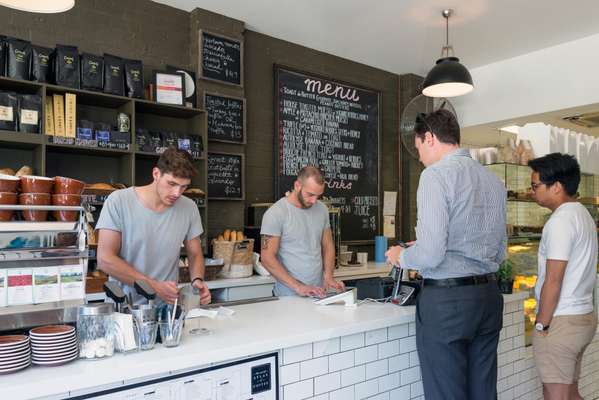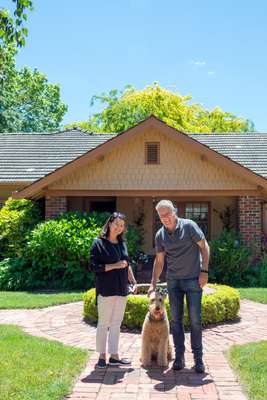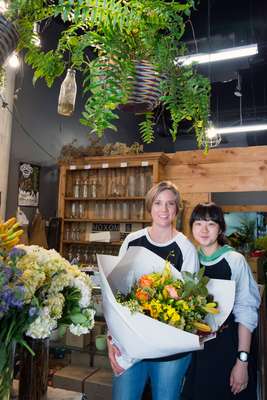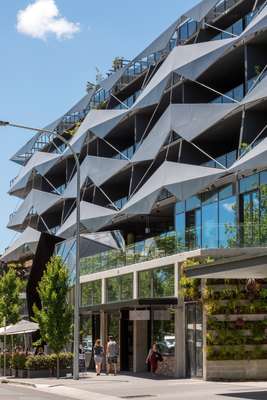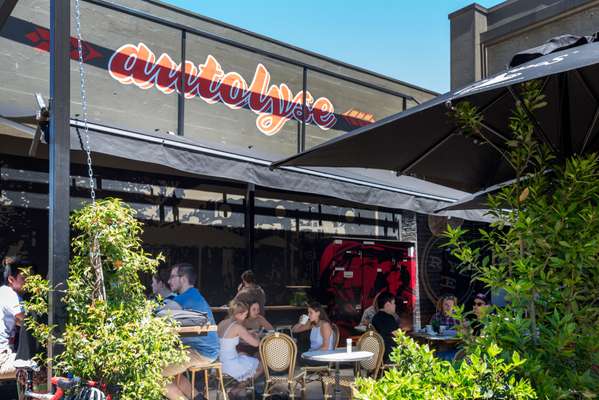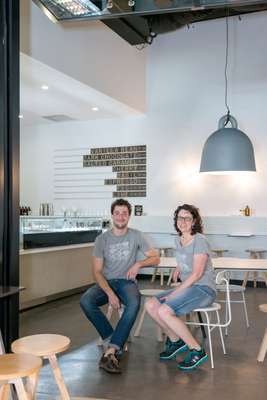 When Nik Bulum opened a homeware shop on Lonsdale Street just over 10 years ago, he recalls that the area was brimming with "mechanic shops and old empty warehouses". It was a derelict-feeling neighbourhood and a venue for Friday-night drag races for the young and bored. "I saw the potential; the city is right there, there's a nice little park here," says Bulum gesturing towards Haig Park. Despite eventually shutting his shop, Bulum is today spearheading the development of a slew of tasteful apartment and retail blocks in Braddon. "This has taken 10 years and it's still growing – organically – thanks to the people who live here."
Lee and Bente Phillips were also sold on the area's charms when they bought a light-filled four-bedroom house here in 1999. The couple live with their three sons and a shaggy grey Airedale terrier. Their home includes a roomy loft space and swimming pool, all a 10-minute walk from Lonsdale Street. "You've got the lake nearby and there's the proximity to work; everything is cycling distance," says Bente. "It's buzzy but this street is really quiet," adds Lee. "No traffic issues, no smog."
Jobs in the city are also plentiful (in 2013 Canberrans earnt the largest pay packets in the country) and the city's Australian National University was counted among the QS World University Rankings' top 20 in 2015. In September 2016, Singapore Airlines became the first international carrier in more than a decade to operate direct flights to Canberra, servicing both the Canberra-Singapore and Canberra-Wellington routes. Meanwhile, the au$710m (€500m) Capital Metro light rail, currently under construction, will link outer suburbs to the city centre.
But economic prosperity aside it's Braddon's budding restaurant and café scene that's wooing visitors and tempting new residents out onto the streets. In 2013, Miriana Cavic opened the Autolyse Bakery with her husband on Lonsdale Street. With its floors decked in black-and-white tiles, the open-plan bakery has become a neighbourhood favourite with its French-inspired menu.
"Chains are everywhere and it's mundane," says Cavic. In Braddon, by comparison, "shops are owner-operated". Cavic caters to a food-loving crowd "who know their coffee and are willing to pay a bit more for good bread".
"If you want to ski or go to the beach it's just a drive away," says Cavic of the Snowy Mountains and sandy South Coast. "I'm noticing a lot of younger people are happy to stay here – there's more for them to do."