Brands we'd revive in 2018 / Global
Sleeping giants
Sophie Grove reporting on revivals: Many successful companies have been scuppered by circumstance over the years but in some cases there's an argument for resurrection. Why not bring back these fine examples?
A cult drink in New Orleans from the 1930s onwards, this almond-flavoured soda's mascot (a doctor in gingham trousers with a squirrel sidekick) was part of Louisiana's popular psyche; Dr Nut even featured in the Mardi Gras parade. And who could forget the slogans "It's a Food – Not a Fad" and "Calling Dr Nut"? The red-and-white branding and quirky squirrel logo have potential for a modern revamp. Mixers are big business (fizzy-drinks giant Fever-Tree is valued at €2bn), and with the right treatment and production values this amaretto-style beverage could become a fixture on cocktail menus worldwide.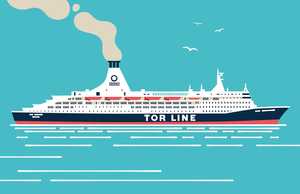 Tor Line
Sweden
Launched in the late 1960s, Tor sailed its classic liners Tor Britannica and Tor Scandinavia from Gothenburg to southeast England until dfds Seaways bought it out in the 1980s. With its onboard swimming pool, sauna, casino and open spaces full of wooden deckchairs, Tor provided an affordable crossing doubling as a mini-cruise. Now that big, slow boats have been deemed a green way to travel (read our report on Japan's Guntu in our Berth Control report earlier in this issue), perhaps it's time to revive the model. There's room in the pan-European travel market for a modern brand drawing on the simple graphics, ship-shape service and sense of theatre that Tor offered.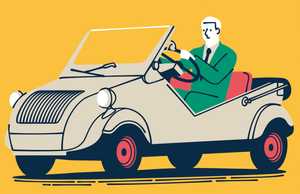 Biscúter
Spain
Manufactured in postwar Barcelona, Biscúter's first car was the Zapatilla ("little clog"). It had no doors, windows or reverse gear. Yet by the late 1950s the company had developed an ambitious range of petite vehicles, including the Pegasín, a sports car, and the Furgoneta 200-i, a wooden-clad van with a useful truck body for transporting goods. Traffic-clogged cities are crying out for a new generation of compact cars that marry green technology with Biscúter's cheeky, clever design. Which brave soul will bring back a new-look electric Furgoneta to deliver parcels on Barcelona's backstreets and beyond?
Cortébert
Switzerland
Some of today's most successful luxury watch brands were revived from the ashes yet no one has turned an entrepreneurial hand to Cortébert, the Swiss watchmaker founded in the village of the same name in 1790. It fell victim to the "Quartz crisis" in the 1970s and went bust. Cortébert's past would make a rich inspiration for a revival: from art deco designs with moonphase movements to the official watches of the Turkish railways, it has a compelling heritage and clear aesthetic. Be warned: reviving a brand in this field is a complex business - your first port of call should be a Trademark specialist such as Infosuisse.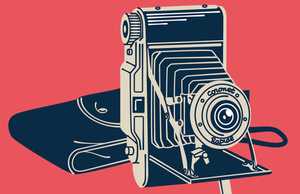 Coronet Camera Company
UK
Formed in 1926 in Birmingham, England, Coronet made low-cost box cameras for the masses before folding in the 1960s. Now though, with the success of Lomography and an artistic appreciation of "toy cameras" of yore, perhaps Coronet could return. Holland-based Impossible Project (renamed Polaroid Originals in 2017) set a benchmark for what's possible in the photography industry by resurrecting instant film after Polaroid stopped producing its cameras in 2008. Coronet cameras were cheap but beautiful: models such as the Flashmaster or the Rapide, with its concertina front, would make fertile visual references for the brand.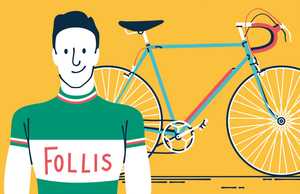 Follis
France
Famous for its handmade tandems and svelte racers, this Lyonnaise cycling institution was founded by Italian Joseph Follis, who settled in the Rhône-Alpes region in the early 20th century. By the 1950s, Follis was a household name; its successful racing team sported a recognisable green jersey emblazoned with the company's name. And its bikes are still coveted by cycling enthusiasts today, even since the workshops closed in 2007. A well-orchestrated Follis revival could draw on the company's strong Lyonnaise provenance and rich sporting history, as well as the diverse typographical stock of its old advertisements and branding.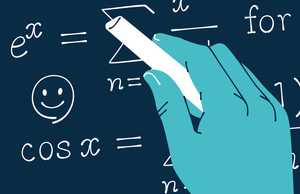 Hagoromo Chalk
Japan
This Japanese company produced what was regarded as the world's most durable, dustless chalk. When the brand's octogenarian president Takayasu Watanabe announced he was retiring with no successor in 2015, top mathematicians were up in arms. Fulltouch Chalk was coveted by those still using blackboards. The return of Hagoromo and its wonder product would need to tap into this loyal following while diversifying to create high-quality stationery. Hagoromo used oyster shells for its main ingredient and new owners would have to argue the case for chalk as an ecological alternative to the whiteboard used in schools worldwide.