Expo 2 / Global
Let's make it a good one
A new year is the time for bringing out your best stationery and writing a list. Ours is a rundown of things that are set to make life better in the coming year, whether it's a clever new business or a cultural opening, a flicker of improvement in a beleaguered metropolis or a city hall doing great things with public transport. We've also added some suggestions, from how to sleep well to how to improve on a gin and tonic. Here's to a hopeful 2020.
1.
A sociable seat
New York
The knotted gun sculpture at the UN headquarters plaza is an artful reminder of the organisation's aims – and since autumn 2019 it has been kept company by a bench designed by Norwegian firm Snøhetta. The inspiration? A quote from Nelson Mandela and the idea that "the best weapon is to sit down and talk". The raised edges and curved design of the simple seat makes sitters gravitate inexorably towards one another, enabling conversation and pushing people to recognise their closeness rather than just their independence. "Our aim was to create an object that was relatable to everyone yet effectively delivering the message of the project's vision: to resolve conflicts through dialogue," says Marius Myking, director of product design at Snøhetta. It's a fitting idea for the site. In 2020, urban-planners and architects should bear in mind how buildings and the built environment shape the behaviour of the people who use them.
---
Pinault Collection, which opens in Paris's Bourse de Commerce in June 2020, is the latest Paris museum to challenge the notion that only the state should show major artworks.
---
3.
Streets for people
New York
In 2019, New York banned cars on Manhattan's 14th. So far the experiment has been a success: instead of the chaos many critics feared, bus speeds have increased by about 30 per cent and the surrounding area is noticeably quieter.
---
4.
Proper food shopping
Switzerland
The Swiss Coop is showing how to mingle online and physical retail with Fooby. It hosts online cookery classes and recipes but also has a buzzing shop in Lausanne, brimming with fresh food, cookbooks and kitchen kit.
fooby.ch
---
Sony's rx1r ii compact camera is a professional-standard digital snapper. Unlike your phone it won't buzz or ring – or wrangle you for updates.
sony.com
---
Axel Meise, founder of German lighting brand Occhio, saw the need for different rooms to have their own solutions and produced lighting systems that could be adapted according to their setting. Bad lighting is bad for our health; 2020 is the year to throw some shade.
ochio.de
---
7.
Manners on the move
Global
Public transport is undeniably a good thing but airlines, train and bus firms need to establish a few more rules for use. Here are some for starters: no filming or photographing other passengers, phone calls to be conducted out of earshot and anyone playing music out loud to be swiftly ejected.
---
8.
Making tracks
Los Angeles
Founded in 2015, Los Angeles-based sportswear brand Lady White Co opened its first shop, on Hyperion Avenue in 2019. Its clothing can be found in more than 60 stockists, from Stockholm to Kyoto, but it still produces its collection in family-owned factories in Los Angeles. Retail done right: a good brand story and well-made products still sell.
---
Chef Kamilla Seidler, who won acclaim while at Claus Meyer's Gustu in Bolivia, has returned to the Danish capital with Lola, a restaurant that employs people on the fringes of the job market (new immigrants and "young women who are a bit feisty"). Expect a menu of cutting-edge fare with an emphasis on human as well as environmental sustainability.
restaurantlola.dk
---
Gin and tonic is so ubiquitous that it's a bit like tea or toothpaste: just a thing in your weekly shop. So what else to put with tonic? Well there's Lillet Blanc, the wine-based aperitif, white port or tequila. You might think the latter a waste of the old rare agave – until it hits your lips in its mixed form.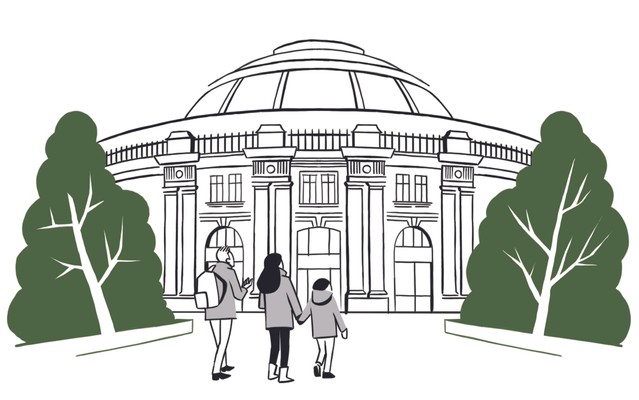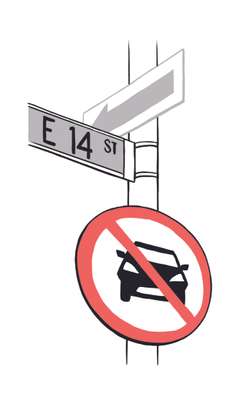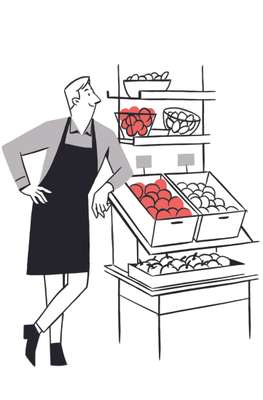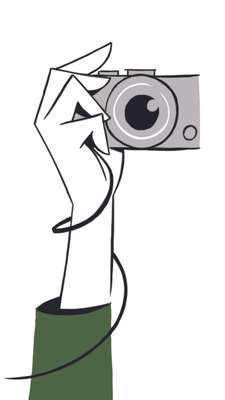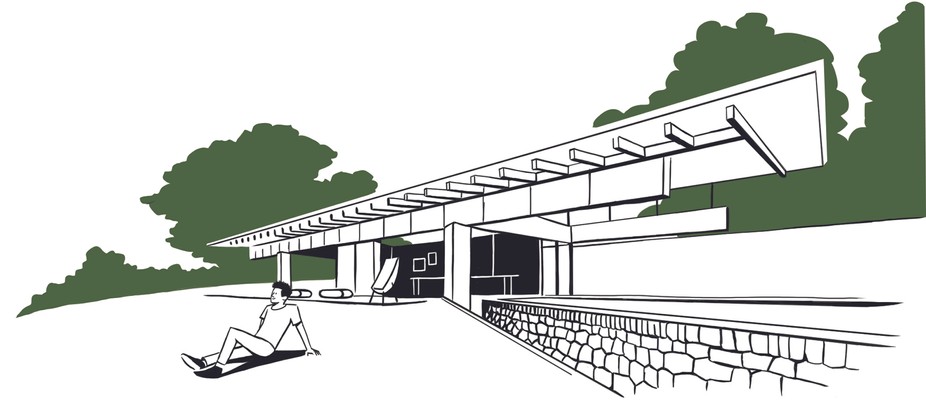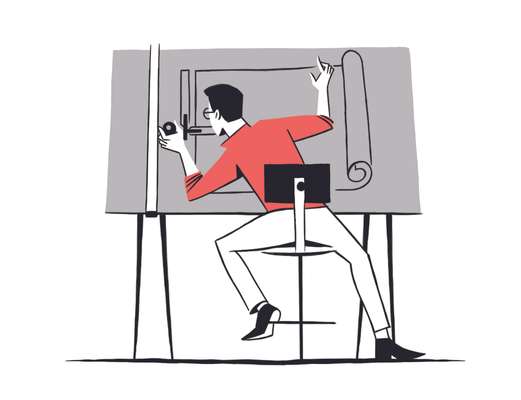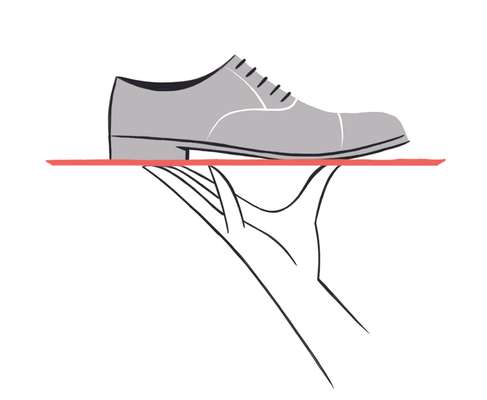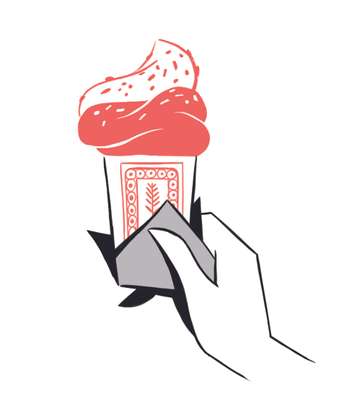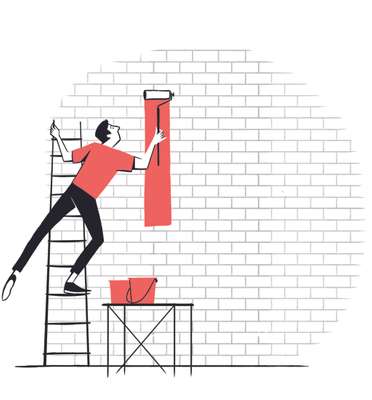 ---
11.
A local designer
Global
For a house or hotel revamp in the Med, look up Palma-based OhLab, whose work at the Can Bordoy Hotel speaks for itself. Melbourne-based Edition Office is a dab hand with fitting projects into landscapes, while Swedish firm Elding Oscarson shows why Scandi design is still the envy of the world.
ohlab.net; edition-office.com; eldingoscarson.com
---
12.
Buildings that last
Byron Bay, Australia
Sydney-based architecture firm Chrofi is behind a new project in Byron Bay, which includes a subtropical rainforest and the stone-built Lune de Sang Pavilion. Materials were either sourced in Australia or recycled, while all the water that's used is ultimately returned to the forest ecosystem.
chrofi.com
---
13.
An easy ride
Seattle, USA
City hall has approved the use of regional transit passes on Seattle's Monorail line, integrating it with the bus, train and light-rail system. Riders can now move between services without having to fumble for change; ridership is anticipated to increase by 16 per cent.
---
14.
Shoes to shine in
Global
In 2019 we've noted that white trainers have become the de facto work shoe of the "creative class" – but not in winter and not forever. John Lobb, Crocket & Jones, Berluti and Bruno Cucinelli are where to go for proper shoes in fine leather and staff who know their stuff.
---
15.
Arts for minds
Hong Kong
Hong Kong's M+ Museum by Swiss firm Herzog and de Meuron will be built by March 2020, with doors opening nine to 12 months later. The museum will house modern and contemporary art and will be a platform for discourse when the city needs it the most.
---
16.
Coast to explore
Istria, Croatia
For a summer free of traffic and tourist tat, try the island of Istria. Fine virgin olive oil, while wine and hospitality are poured onto tables in picturesque towns.
---
17.
High hopes
Innsbruck, Austria
Innsbruck is home to some of Europe's best ski and winter clothing brands. If you fancy setting up shop in the Alps, call start-up centre InnCubator. See what they've done there?
inncubator.at
---
18
Trees, please
Los Angeles
Rachel Malarich, Los Angeles' first forest officer, is hard at work to meet the city's goal to plant 90,000 trees by 2021. This will increase the tree canopy by at least 50 per cent by 2028. Here's hoping the idea takes root in other cities.
---
19.
Plugged-in transport
Canada
NFI Group was founded in Winnipeg in 1930 and is now the leading independent producer of electric buses. Its astute 2019 acquisition of one of the UK's most storied double-decker bus-maker, Alexander Dennis, will expand its reach over the electrification of public transport even further in 2020. Honk, honk.
---
20.
A serve of civility
Beirut
If there's one thing that Beirutis do well it's enjoy themselves, despite Lebanon's political strife. Open since 1949 (even during the 15-year civil war), Hanna Mitri in Furn el Hayek serves mastic ice cream and sorbets to long, friendly queues of customers of all stripes. A little of this decency and co-operation will go a long way in 2020. The ice cream's not bad either.
---
Making a splash in 2020 doesn't only mean a city transport revamp or a new business model. Small, subtle fixes can improve your life and here's something… for the bedroom. Turn off your phone and invest in an alarm clock – or, better still, a clock radio – and get some real shuteye.
---
After 10 years of redevelopment, Paris's Gare d'Austerlitz is reopening. It's a work in progress but the investment has put the whole area back on track. Cities take note: as King's Cross in London shows, stations can be nice places.
---
Istanbul is under new management with mayor Ekrem Imamoglu. The new airport will be followed by the redevelopment of Galataport, and, after a torrid few years, 2020 should see visitors and investors return.
---
24.
Retail done right
New York
While other department stores decline, in 2019 Seattle-based chain Nordstrom opened a New York flagship on 57th Street, grasping that simple things done well work, from customer service to store layout.
---
It's time to take stock of our wasteful consumer habits. Need a new jacket? Get a well-made one from Viennese tailor Barena. Upgrading the furniture? Invest in a set from Japanese wood specialist Maruni. Make 2020 the year you only buy things worth holding on to.
---
26.
Couture construction
Paris
While waiting to unveil a new Parisian home for its métiers d'art division in autumn 2020, Chanel has tapped street-art collective Quai 36 to create a series of murals for the fences surrounding the site. The work by German artist Case Maclaim depicts the hands of Chanel craftworkers as they sketch, cut patterns or embroider fabric. Who says construction sites can't be beautiful?
---
27.
Bear-faced branding
Japan
Do you or your business need a soft-pawed, soft-power leg-up? The charm offensive to learn from for 2020 comes from Japan's Kumamon character (see issue 129 of monocle), a bear whose rosy-cheeked, low-tech, happy-go-grizzly vibes are a lesson in small-scale statecraft. The understanding is that anyone can use his image for free as long as they namecheck the Kumamoto prefecture of his birth. That way, this rural, volcano-strewn corner of Japan packs a punch way above its weight.
---
28.
Sportswear to sweat for
Global
And Wander, from designers Keita Ikeuchi and Mihoko Mori, has scaled new heights with its Alpine-inspired outdoorswear; for women we'd suggest an acquaintance with east London label LNDR. For shorts we'd advise Californian brand Olivers – and finish the look with French firm Veja's first high-performance trainers. These colourful mesh-topped treads are billed as the first post-petroleum running shoe.
andwander.com; lndr.uk; oliversapparel.com; veja-store.com
---
Paris is opening the world's largest urban farm on top of a 15th arrondissement hall; the Agripolis project will also have a bar and restaurant and community allotments. Fruit and vegetables species will be farmed vertically, both feeding the neighbourhood and supplying food entrepreneurs. Tasty suggestion.
---
30.
A rosy future
São Paulo
The Rosewood São Paulo will launch in late 2020. Actually made of rosewood, the hotel was designed by Jean Nouvel and will become the centrepiece of the 20th century Cidade Matarazzo complex, Another reason to visit the city in 2020.
rosewoodhotels.com