The Chiefs / St Moritz
View from the top
Events of the past year have posed many questions as to how we move forward as a society. At Monocle's The Chiefs conference – held in the Swiss Alps with special partner UBS – entrepreneurs and creatives came together to offer their take.
What do you get if you bring 15 founders, ceos, mayors, diplomats and directors to a Swiss hotel 1,850m above sea level, alongside monocle's editors, subscribers and long-time friends? Two days of insight, as it happens.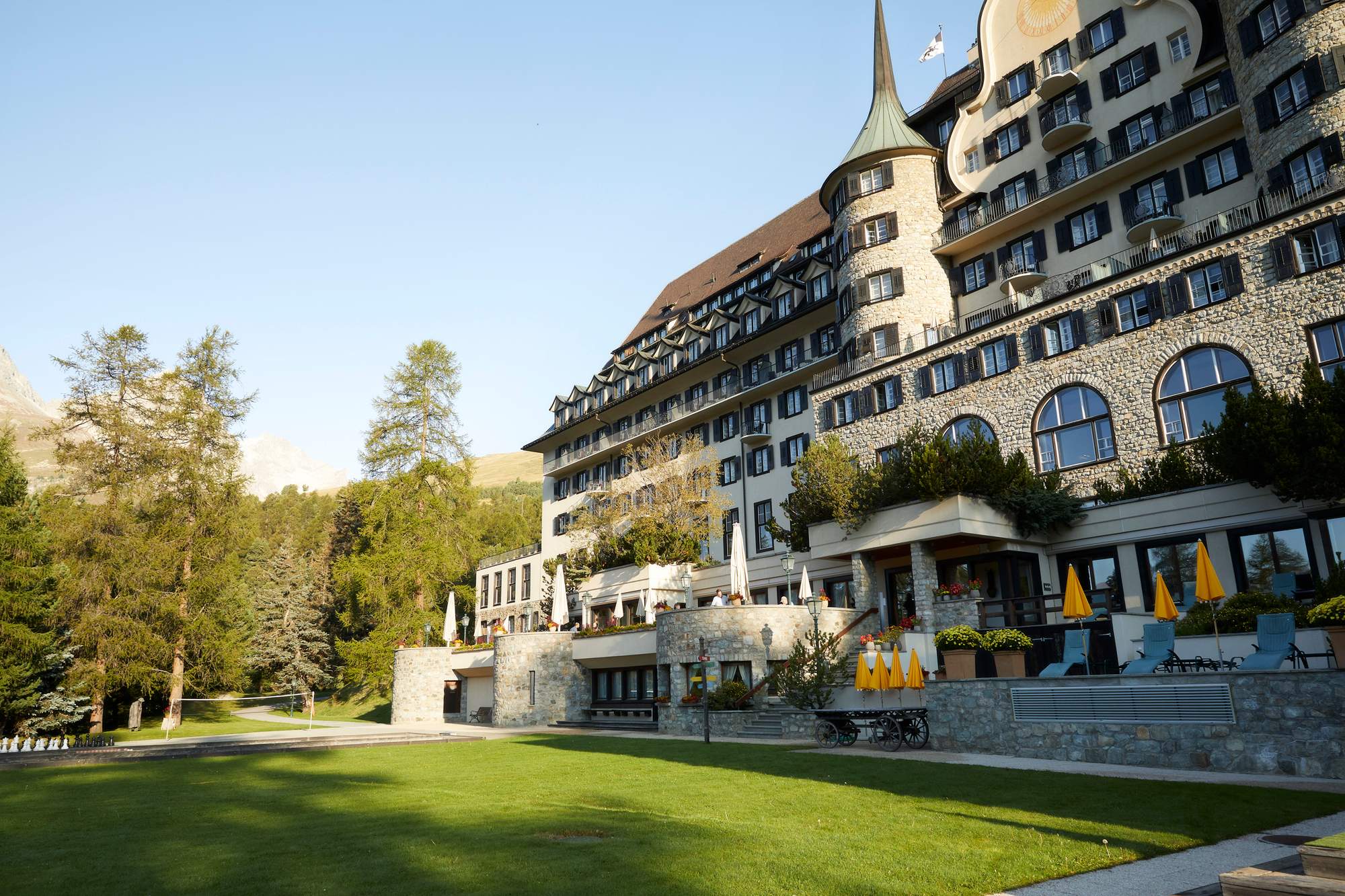 In September, an audience took advantage of the wise words of leading figures in design, defence, diplomacy and international development in St Moritz's Suvretta House (pictured) for monocle's inaugural The Chiefs conference. 
A few words from Vitra ceo Nora Fehlbaum assuaged office dwellers' fears of losing their vocational homes. The mayor of Athens offered his take on how to bring about change in a city; and Peter Maurer, president of the International Committee of the Red Cross, considered the challenges facing multilateral institutions. All of them then spoke with guests over a glass of Malanser pinot gris at restaurant Trutz. Here are a few words of wisdom from the chiefs themselves.
---
Nora Fehlbaum
CEO of Swiss furniture company Vitra
After heading up the global launch of Vitra's online shops, Fehlbaum took the helm of the firm in 2016. She is the third generation to be CEO of the family-owned business.
With many working from home, do offices still matter?
We believe that, every minute of every day, we are influenced by our surroundings. I think every company will have to take a decision about its office for itself. Businesses must ask, "What are our values? What do we want people to think and feel every day, when clients and also employees pass through our environments?" Are aesthetics important to you? Maybe not; maybe you're running a company that is cost conscious. Maybe, in this case, you shouldn't invest in a fantastic environment. Maybe you don't need an office at all. But if you believe you have a brand to sell, customers to excite and a premium offer, then I think that your office should really matter to you.
---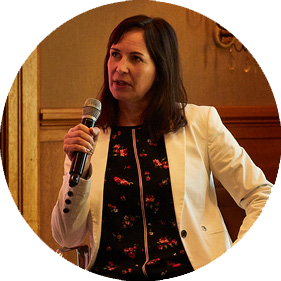 Ambassador Pälvi Pulli
Head of security policy at the Swiss federal department of defence
Pulli's expertise spans the fields of foreign and security policy, as well as international relations and defence co-operation.
Why does Switzerland need new fighter jets?
We get this question very often: who is threatening Switzerland? We're not expecting that stable democracies – our neighbours like France or Germany – would engage in aggressive warfare with Switzerland. But as we have seen lately with the pandemic, things can boil very quickly into unexpected situations. We also see that international tensions are rising, as well as growing rivalry between big-power states. The aircraft will be procured over 10 years and we can't predict what's going to happen in that time. We want to remain a neutral country – and that means to keep ourselves out of armed conflicts. If you have performing fighter aircraft, you also send a signal internationally that you will not tolerate incursions into your space.
---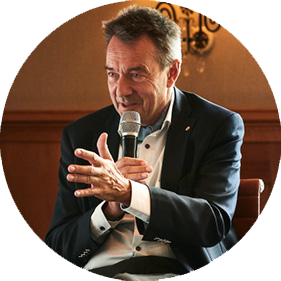 Peter Maurer
President of the International Committee of the Red Cross
Maurer regularly meets heads of state to find solutions to humanitarian concerns and has doubled the ICRC budget. He has also served as Switzerland's representative to the UN.
Support for multilateral organisations is dissolving...
The donor community needs to have a serious discussion about how we move, with a model of transforming money into services on one hand, and raising capital and social capital on the other. What strikes me when I listen to victims, to beneficiaries of our operations, to governments, to non-state armed groups in the world – everybody comes with the same message: "We don't want handouts. We want support for sustaining autonomous lives." We have been bad on this. The response is not continuously asking for the money, which is not coming and will never come. The answer is finding new models of sustaining lives and livelihoods of people so that they can become more autonomous and less dependent.
---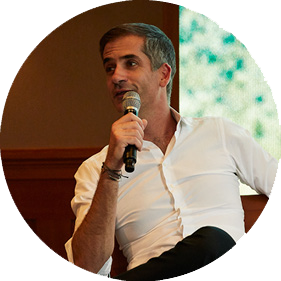 Kostas Bakoyannis
Mayor of Athens
Having graduated from Brown, Harvard and Oxford, Athens-born Bakoyannis went on to work for the European Parliament and the World Bank. He has been mayor of Athens since 2019.
What is the best way to implement change in a city?
I began as a small-town mayor, in my hometown of Karpenisi in the mountains in central Greece. We decided that we wanted to change the city centre completely. We changed the mobility, parking and pavements  in two or three years. You cannot imagine the abuse that I got. Then they voted me in with 75 per cent. I would see them outside the polling station and say, "Why are you voting for me? Do you remember what you were saying about me?" And they would say, "Yes, but you were right." At the beginning, people are – justifiably – angry because one guy says, "You have to change the way you live." Slowly, when the project is completed, they like what they see. They appreciate the change to their quality of life.
---
Gnanli Landrou
Co-founder, Oxara
Silver-medal winner for his outstanding work at ETH University in Zürich, Togo-born Landrou is the co-inventor of cement-free-concrete technology and co-founder of Oxara, a company that turns excavation matter into sustainable construction materials.
How were you motivated to innovate by your community?
It was a no-brainer to develop a new sustainable building material. I'm from an area in Togo that is an informal settlement. Many houses were either made with metal sheets or concrete. But concrete is too warm to live inside in such a hot climate. I remember talking with my parents and asking, why is everyone building with concrete, which is a symbol of success, if they have to sleep outside at night because it is too warm inside? It didn't make sense to me. There were traditional techniques that were available, but they took time to implement. I wanted to make use of the resources that were everywhere in a way that could keep pace with the urbanisation trend. eth gave me an opportunity to explore this.
---
Elise van Middelem
Creative consultant
After years as a brand strategist working for companies such as Louis Vuitton, Nike, Samsung and Art Basel, Van Middelem founded Sugi. This urban tree-planting platform works with communities to turn vacant patches of land into dense forests in a matter of years.
Do people really want a genuine product?
Yes, but I think it takes time. One of the challenges is to stick to your values. I wanted to restore biodiversity and not just go for a model where it's "one dollar plants one tree" – many people said I should do that and go for a million trees. And I said, "No, it needs to be a whole ecosystem thing. We don't dig a hole and put a tree in the ground; we start with cultivating the soil and working to bring back the fungal network." We have 14 forest-makers and 75 projects today, ranging from one hectare in London to a small patch in Queensland, Australia; they all have a story and they're all a necessity for their community. You subscribe [to Sugi] to build biodiversity and become part of that whole network.
---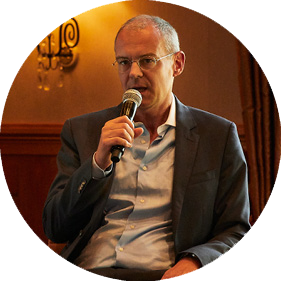 Dirk Effenberger
Head investment risk at CIO GWM, UBS
Investment strategist and economist Dirk Effenberger heads up the investment-risk arm of UBS. His team publishes the Swiss bank's Global Risk Radar, analysing the effect of risks on financial markets and assets.
How can we manage risk as we head into 2021?
Risk management thinks about the downside scenarios but it's as important to think about the upside. I'm positive for the next six to 12 months, especially when it comes to the market; if you're investing. It is unlikely that we will see another nationwide lockdown in some major countries, which should bode well for the global economy and for most companies. Our analysts are confident that a vaccine will be available in early 2021 and distributed in the first half of next year. It's important to think about how the world looks after the pandemic; it's not only investors that should be optimistic. Coronavirus will change the world – we will be more localised – providing opportunities on the other side.
---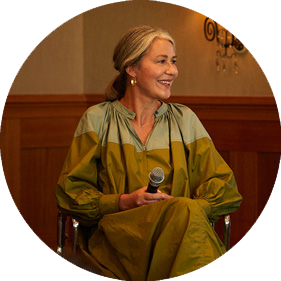 Ruth Kramer
Co-owner, Brücke 49
In 2011, fashion designer turned interiors expert Ruth Kramer co-founded Val's finest hospitality venture, Brücke 49, which she runs with husband Thomas Schacht. Situated in the Swiss Alps, it's a haven where people go to recharge.
Do we need to rethink the world of hospitality?
At Brücke 49 we didn't know that we were doing something special. We have been travelling the world with our jobs previously and stayed in big hotels and experienced super service but they can also be impersonal. There could be more places in the world with smaller hotels. But we have to realise that we can't cheat anymore; we have to be real. We have to think, "What do we want if we go to Paris? Or to another new place." We have to ask how safe we want to feel and what we want to experience. We want to feel the heart of another person, and the bigger you get, the more difficult it is. There's potential for opening smaller places in big cities, to give people shelter. From there, we build brands that can grow organically again.
---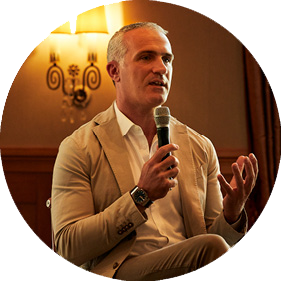 Alberto Bertoz
Senior vice-president, V-Zug
Bertoz leads the international division of luxury home-appliances manufacturer V-Zug. His achievements include the successful introduction of the brand to Shanghai, Hong Kong and Singapore and a commitment to the brand's ethos: "Swiss perfection for your home."
Where do you stand on innovation for the sake it?
In our industry there's a tendency to over-engineer. With V-Zug the focus has always really been on engineering and bringing innovation and technology. Where do we stand in terms of the digitisation and experience? I think we've taken quite a clear direction: we don't enter into gamification and we don't enter into digitisation that doesn't serve the purpose of the appliance's primary function. If it gives a real benefit to the customer, we do it but not just because the consumer electronic "big guys" do it. We cannot follow every trend, so we have defined boundaries that focus on delivering the primary function with superior results. Then we add the digital part that is necessary to enhance this experience.