Business / India
On the charge
In India the bicycle has been regarded as a humble stop-gap before you can get a scooter. But now many people are buying high-end bikes, and e-bikes are being touted as a future wellbeing fix. We head out onto the streets of New Delhi to find out more.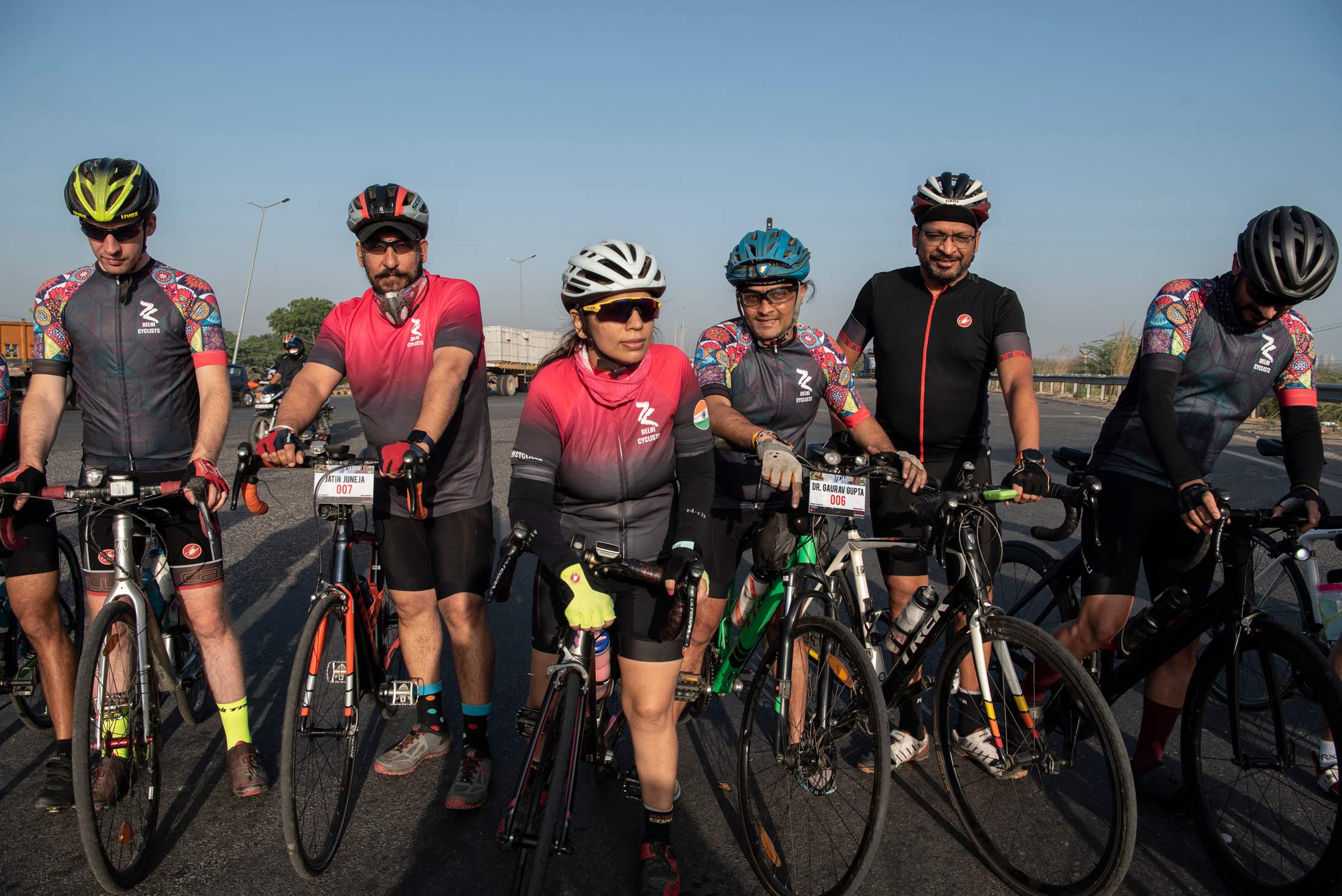 It's Sunday morning in New Delhi and the city is quiet in comparison to the frantic pace of the week. It's 05.30 and the sun is rising on the sparse traffic that rarely stops for red lights. Reena Katyal zips through the streets on her Trek roadbike, eager to clock up 65km before breakfast. She's joined by a group of 20 others on similar high-end bikes, all of them decked out in sunglasses, helmets and Lycra that bears the name of their club: the Delhi Cyclists. Several such clubs have sprung up in India's metropolises in recent years, with colourful names such as Doctors on Pedals and Cyclesutra. 
"Since most cities in India don't have any concept of cycling lanes, we come out at this time to beat the traffic and not get stuck in jams," says Katyal, sipping water during a brief pit-stop 45 minutes into her ride. "For me and many others, the purpose of cycling is to stay fit through an outdoor activity we enjoy." Katyal, who works for an IT firm in the Indian capital, sees cycling as a social and health pursuit rather than a low-cost way to commute. And with a fast-expanding middle class and total population of more than 1.3 billion, it's easy to see why brands, domestic and international, are keen for a piece of the action. 
One manufacturer looms large over India's cycling scene: Hero Cycles. Today a multinational, multibrand company (it opened a design centre in Manchester in the UK in 2016), Hero started life in 1956 with very different aspirations. The idea at its inception was to build cheap bikes that lasted, largely for commuters. Premium bicycles didn't exist at that time and spending an equivalent amount on a bike to what you might on a car was unthinkable.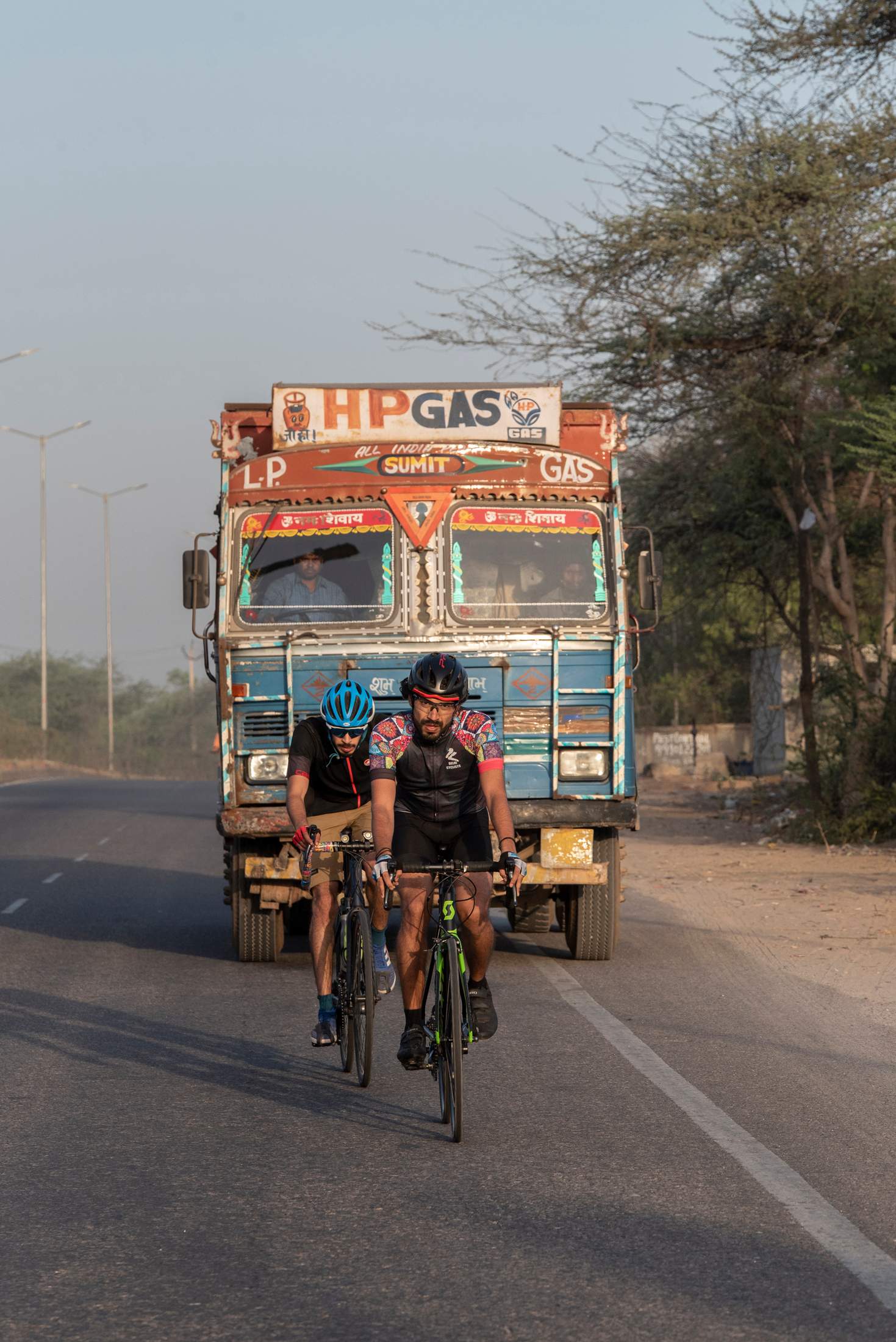 Hero remains largely mass market: between March 2020 and March 2021, 1.2 million people in India bought a Hero entry-level single-speed Roadster commuter cycle, which costs about €52. The group the brand is part of, Hero Motors Company (hmc), also makes motorbike components and controls 46 per cent of India's bicycle market, making everything from children's to hybrid bikes. But hmc, the world's largest integrated cycle maker, which employs some 10,000 people, is also looking to tap India's leisure-biking converts and appeal to aspirational Indians seeking an upgrade. 
The irony of the commuter bike that made Hero its fortune is that it remains a stop-gap arrangement for the millions who ride it. Bollywood movies and TV shows continue to push the idea that a motorbike is the next step. But Hero thinks that there's an opportunity to challenge that paradigm. With its commuter bike sales ticking over, it can focus attention on the leisure and fitness cyclists – a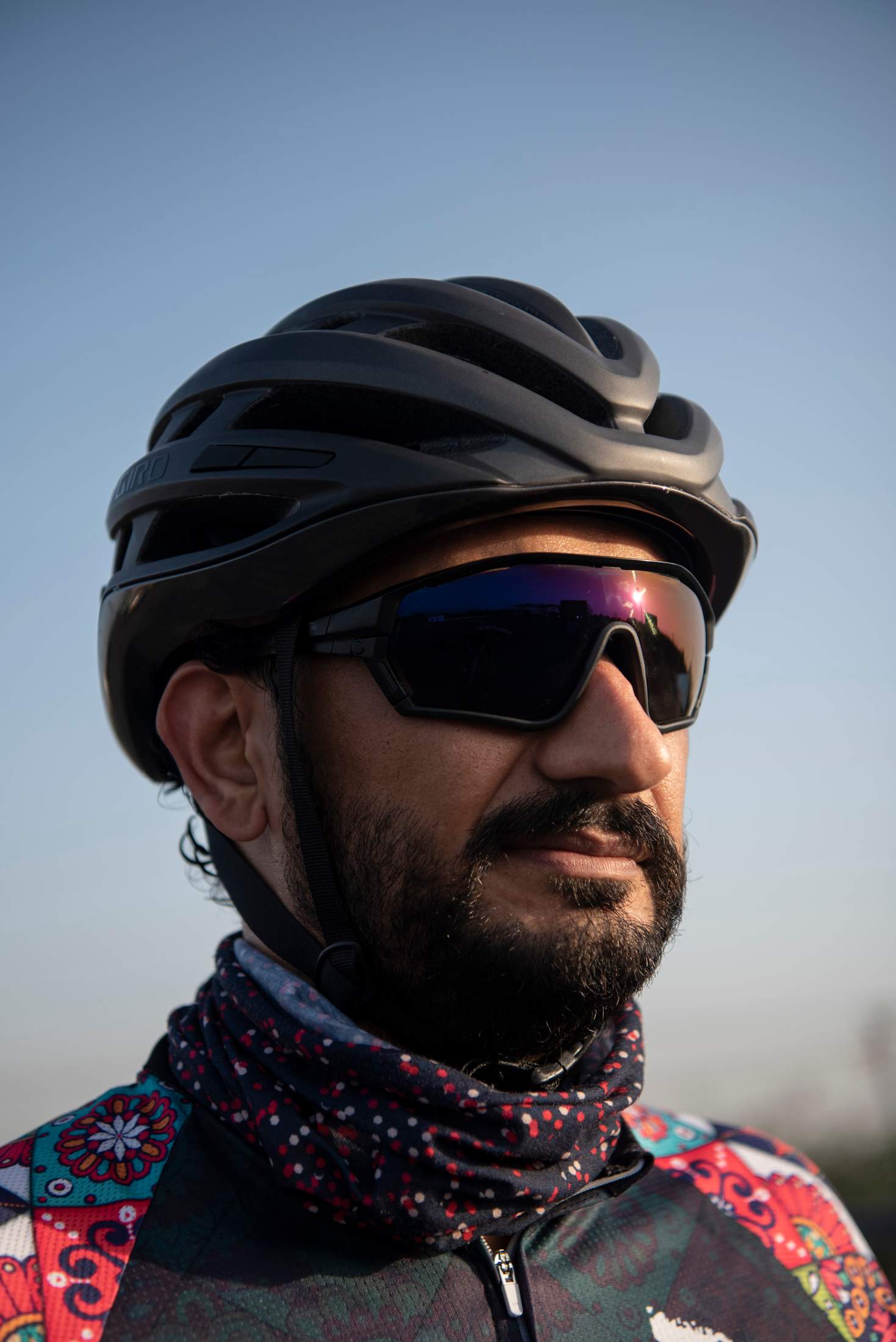 market that Reena Katyal is a part of. In 2015, Hero pedalled its way into the high-end sector with the purchase of Indian premium brand Firefox, with the aim of competing with foreign brands that were starting to enter the Indian market, such as Bianchi, Scott and Trek.
"Today, people in India [are] buying cycles worth €10,000, the price of two Maruti hatchback cars," says Pankaj M Munjal, chairman and managing director of hmc Group, over the phone from Hero's London headquarters. But as the company's fortunes have grown, one of its closest rivals, Atlas Cycles, has moved in the opposite direction. In 2020, the brand, which was founded six years before Hero in 1950, announced that it was halting production at its largest plant, in Sahibabad, Uttar Pradesh, due to a financial crunch, although it insists that it will bounce back. 
"Our ambition is to have anyone travelling less than 20km on a daily basis use an e-cycle"
A few hours at the Supreme Cycle Shop in Delhi's Yusuf Sarai neighbourhood gives a clear picture of the dynamism of the cycling scene in India today. The business was started in 1962 by Gaurav Wadhwa's grandfather and today there are three shops a few hundred metres apart. The smell of freshly cooked paratha flatbreads wafts over from a nearby restaurant. "Our customers are a mix of  people," says Wadhwa. "Apart from Hero, smaller Indian brands such as bsa-Hercules, Avon, FitTrip and Suncross Bikes are also popular in the local market." Wadhwa explains that ever since Firefox came into the market, people have started to show an interest in both domestic and international high-end brands, spending anything from 20,000 rupees (€230) to 350,000 rupees (€4,000) on a bike. Wadhwa, an avid long-distance rider, is also the organiser behind Delhi Cyclists riding group.
Hero's Pankaj Munjal says that he wants Hero to be known for "software and technology" in the future and that part of the company's modernisation plan includes widening the group's offering into e-bikes – regular cycles with a battery-operated electric motor that saves a lot of sweat by propelling the pedals. Some e-bikes have throttles that kick in like accelerators. Bengaluru in southern India, previously known as Bangalore, has been an early adopter of e-bikes thanks to a large number of technology companies based in the city that have been eager consumers. E-bike sharing platforms have also sprung up in cities such as Delhi and Mumbai. 
Hero bought German e-bike player hnf in January 2020, a deal that was "a value-add in terms of technology and r&d capability", says Munjal. But the leader in India's emerging e-bike sector is Lectro, a brand run by Munjal's 32-year-old son Aditya. In April this year, Hero opened a 750 crore-rupee (€86m), 40-hectare production facility with partners in Punjab. The aim is to be making two million e-bikes a year by December, with half destined for the domestic market. "Our ambition is to have anyone travelling less than 20km on a daily basis, be it for work or otherwise, use an e-cycle," says Aditya. "It makes sense from a number of perspectives, be it economy per kilometre, health or protecting the environment around us. Even if the battery dies out along the way, one can always pedal an e-bike – an advantage compared to e-scooters." 
Aditya wants to get India biking – and he doesn't want electrified to be a niche sector for the few who can afford it. Instead, this third-generation member of the family company says that he hopes, one day, to "move millions on these bikes" – a vision that his grandfather and great uncles, who founded the company, would undoubtedly approve of. E-bikes can be plugged into conventional wall sockets for charging and prices start at €270. They won't be affordable to all in India but Aditya believes that they can replace the more expensive, less efficient "step up" motorbikes that many Indians aspire to owning. He also hopes to bring down the price of the bikes in future.
To date, the infrastructure in India has been slow to keep up with the growing numbers of cyclists. But the fact that there are now bike mayors in cities such as Mumbai, Bengaluru, Gurugram, Chennai and many more is an indication that moves are being made in the right direction. Appointed by the Amsterdam-based bycs foundation, these volunteer mayors are working towards the common goal of getting 50 per cent of residents to commute by bike by 2030; the hope is that, alongside this, the leisure market will continue to grow.
Whether or not those goals are reached, more Indians seem set to take to cycling. An increasing number of mountain-biking and endurance-riding events are appearing on the calendar, catering to people like Reena Katyal and her fellow bike-clubbers. But if Hero has anything to do with it, India's pedal power won't stop there. One day, e-bikes might be affordable enough to make the country a true testing-ground for e-mobility solutions. India is gearing up.