The Government of Japan / Niigata
A culture of making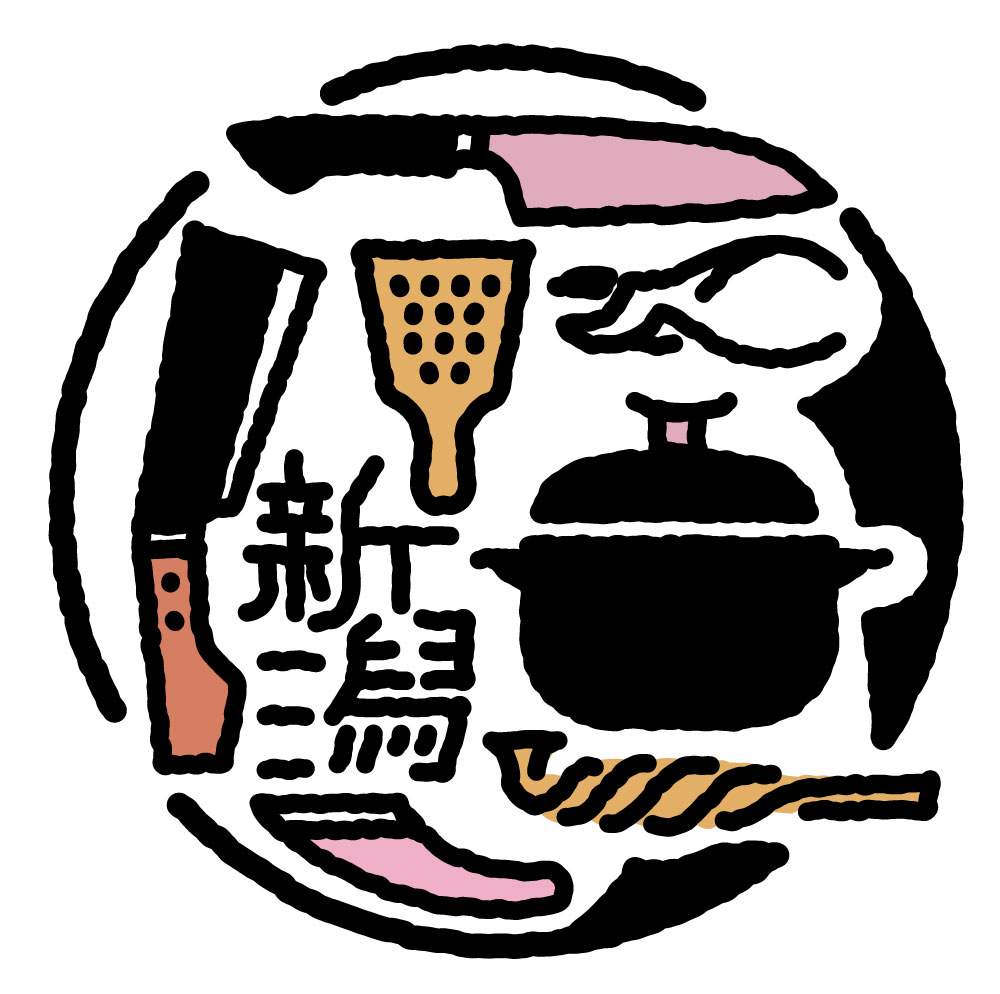 Location
Tsubame-Sanjo, Niigata
Project
Tsubame-Sanjo Factory Festival
Goal
To instil pride in an area's industrial legacy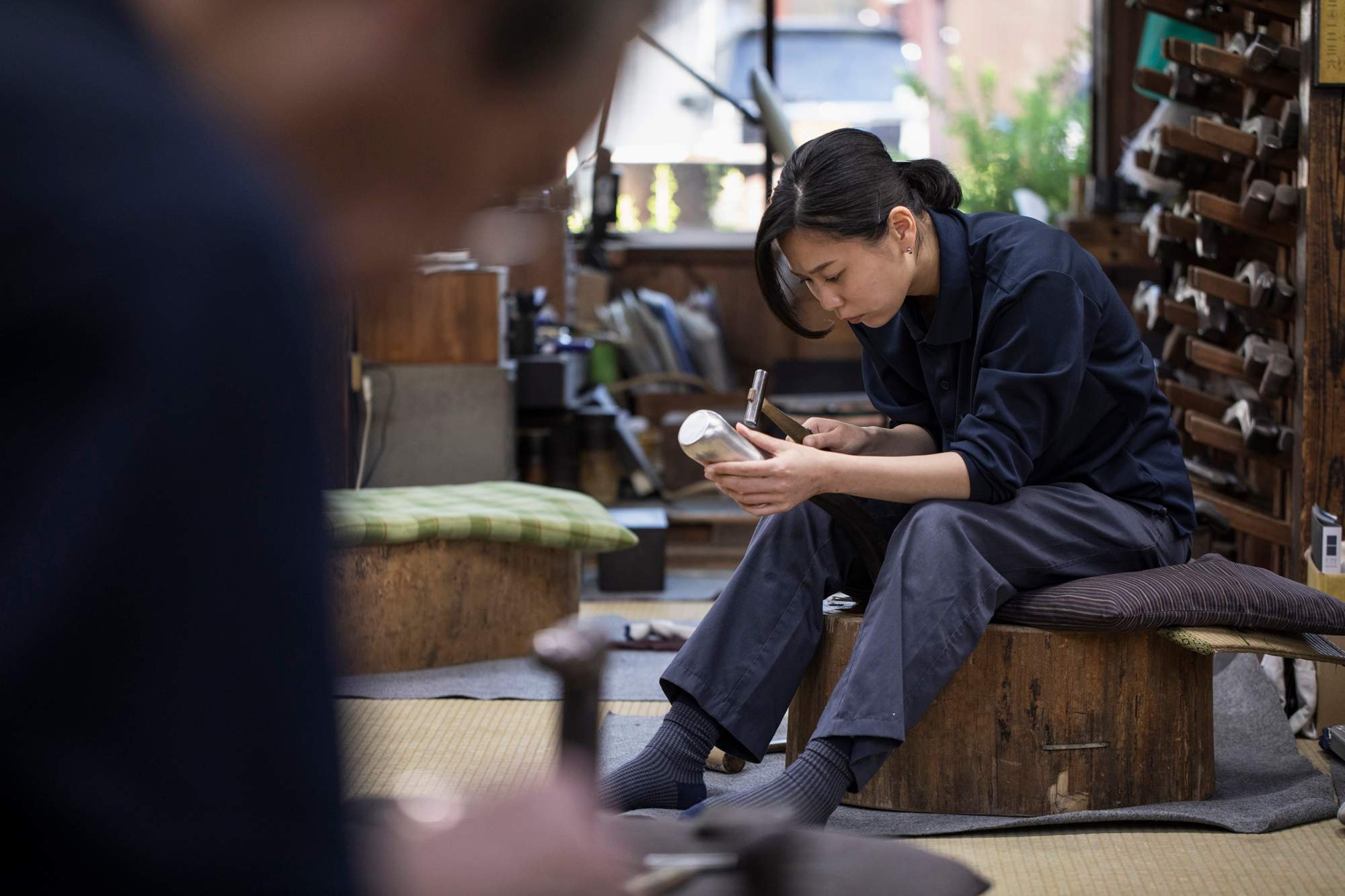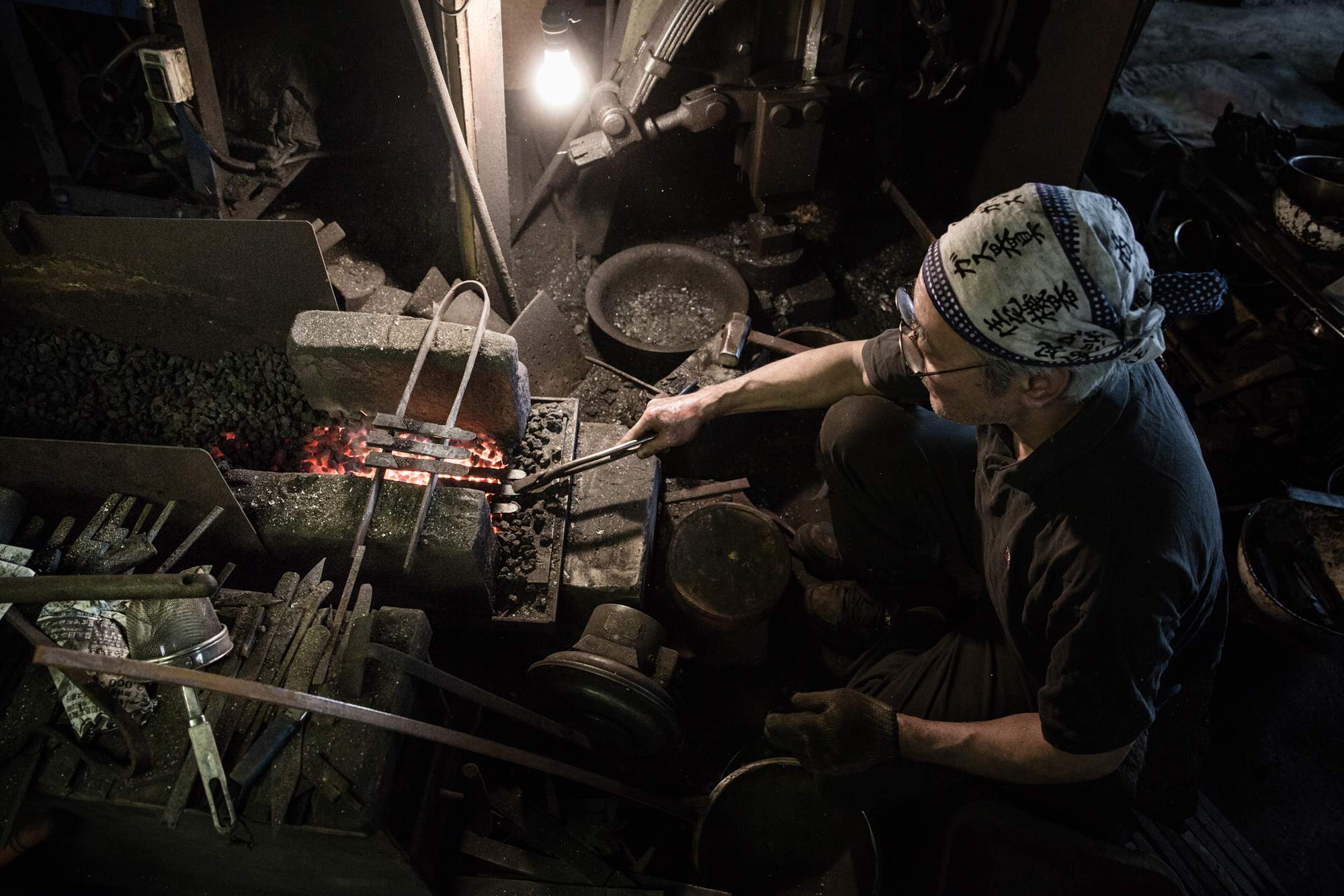 ---
Metalworking has been a part of life in Tsubame-Sanjo since the 17th century. From its origins as a burgeoning centre for nail production, the industry has continued to evolve and now produces everything from kitchenware to carpentry tools, farm equipment and machinery parts. While the region's products are widely renowned for their high quality and functionality, the industry has struggled. At the same time, its craftspeople and processes have largely remained hidden from view.
The Tsubame-Sanjo Factory Festival seeks to change this. Launched in 2013, it invites factories to open their doors and welcome the public inside for tours, workshops and demonstrations. Hoping to shift perceptions, the festival has adopted a bold visual identity designed by creative unit Spread. Its pink and silver colour scheme provides a fresh interpretation of the flames and steel of the industry, while diagonal stripes reference the hazard lines in factories.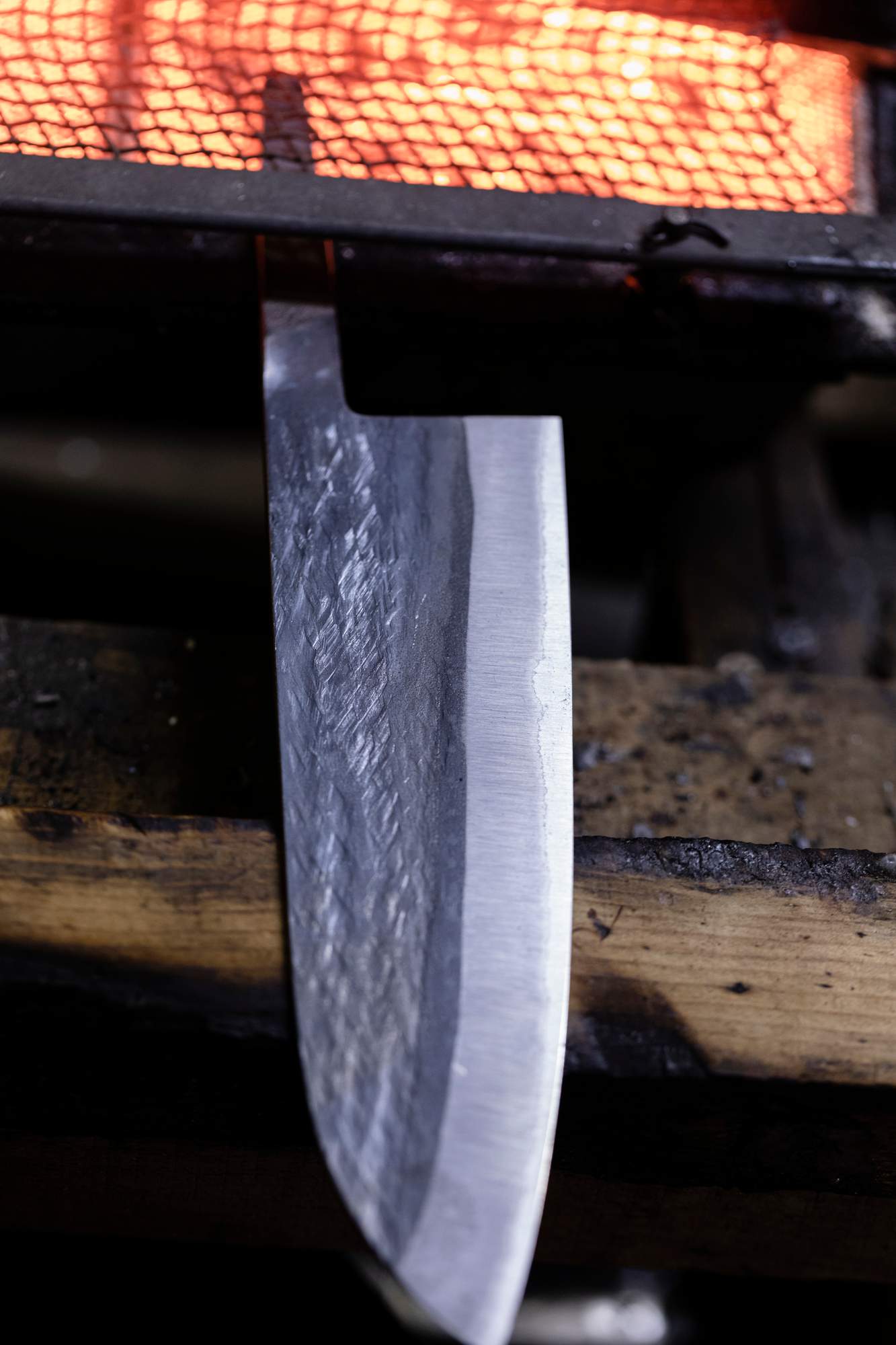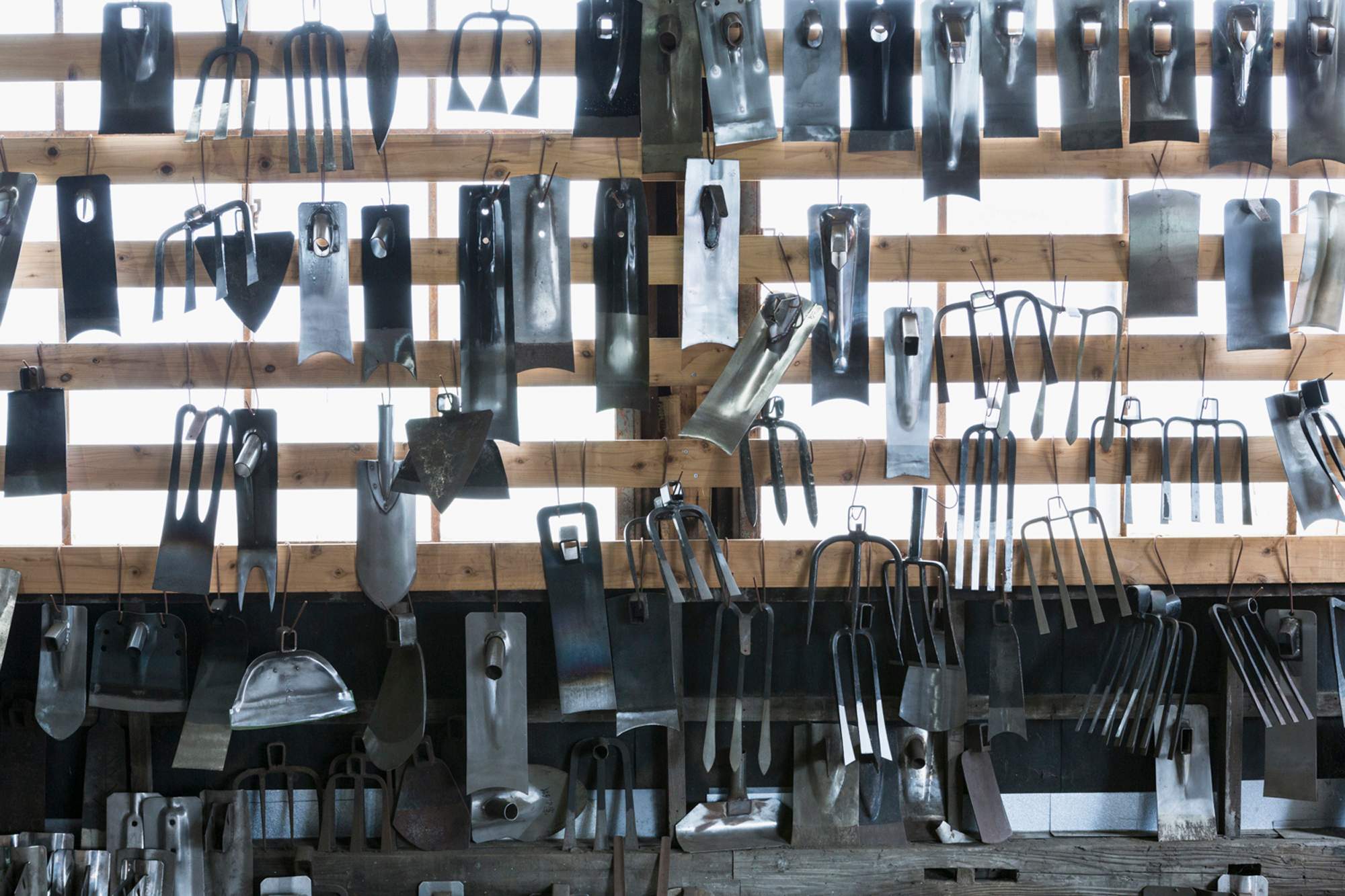 "We paid close attention to the overall branding but the factories were always the main focus," says Yu Yamada, creative director of the festival. "We wanted them to be involved in their presentation and left the planning of factory visits to them." In the first festival in 2013, masking tape and cardboard boxes were sent to factories, which fashioned their own signage and displays with ingenuity. From these humble beginnings, the number of participating factories has doubled to 114, attracting more than 56,000 visitors from near and far. The festival line-up has also expanded, with factories now joined by farms, orchards, markets and sweet shops.
At a time when other regional festivals have focused on international talent, the Tsubame-Sanjo Factory Festival has kept things closer to home, highlighting the skills of residents. The region's businesses are now firmly in the sights of young graduates and experienced professionals alike, many of whom arrive with CVs in hand.
The festival has also toured globally, exhibiting at Japan House London, Salone del Mobile in Milan and other locations. "Tsubame-Sanjo has a long history of exports and its products have been shown at international exhibitions but that was mainly about sales," says Ritsu Yamada, executive committee member and manager of copperware maker Gyokusendo. "The festival exhibition has allowed us to create new relationships by sharing the history and attention to detail behind the products."
The festival's importance extends beyond the event itself, fostering a sense of pride in Tsubame-Sanjo and its industries. Through the simple act of opening the doors to factories and workshops, people can appreciate the area's rich history, forged through the work of generations of craftspeople. "I hope that children from here, wherever they go, will feel proud of the people and work of their hometown," says Yamada.
Tsubame-Sanjo's products have a global presence. Yukiwa's cocktail shakers can be found in the hands of leading bartenders, while Snow Peak's takibi fire sets are a camping-kit staple. Edged tools cater to every need, from fish-filleting knives to barber's scissors, garden shears and nail clippers. Connoisseurs are drawn to the immaculate craftsmanship of Gyokusendo's copperware.