Across the sectors / United Arab Emirates
Aiming high
From space exploration to artificial intelligence, sustainable food models to technology start-ups, and hospitality to collecting digital artworks, business is blooming in the UAE.
Makerspace Al Zeina
Room to experiment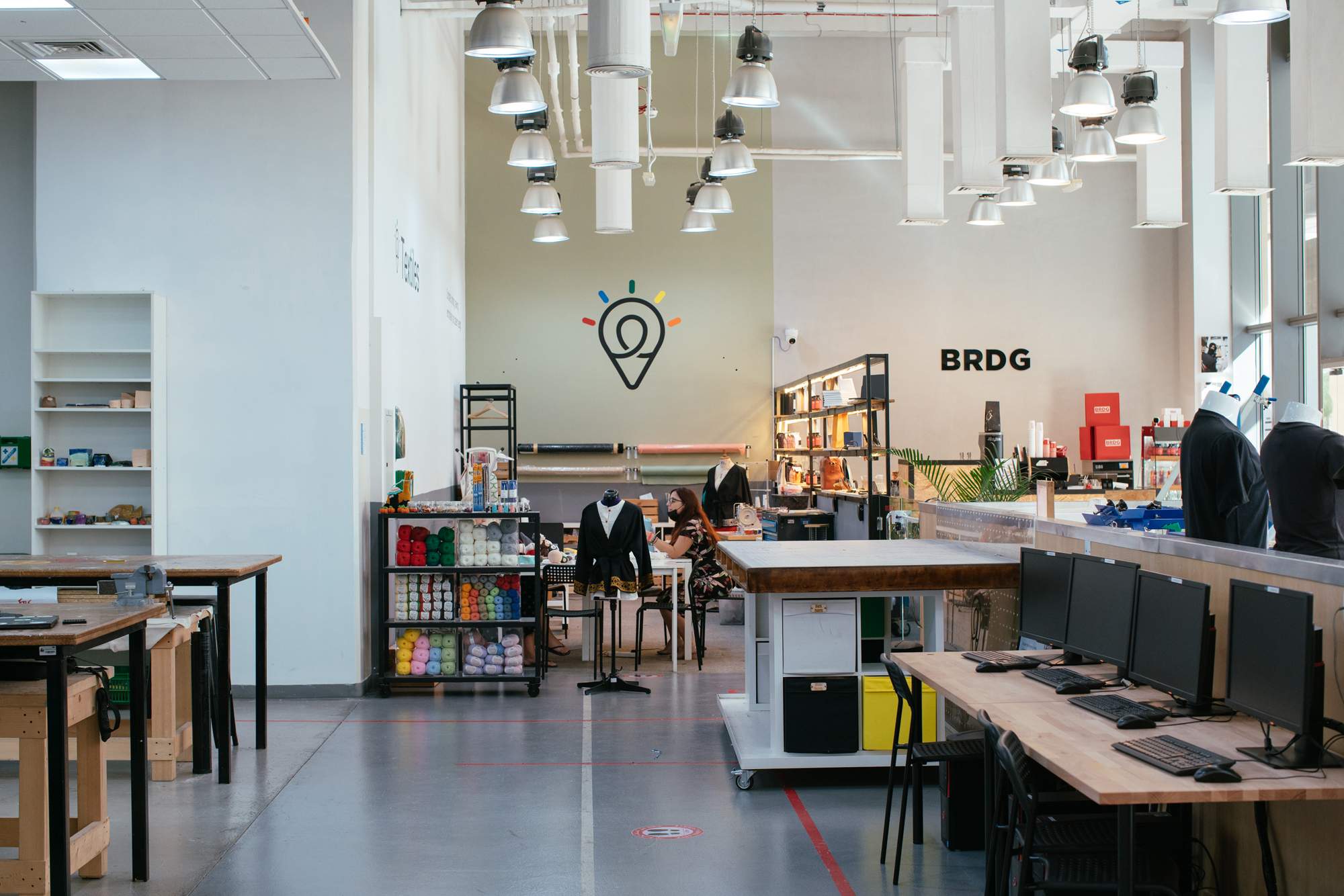 Many people moved to the uae to "make it" in design development or finance but getting a convincing craft and industrial-design industry going has taken longer. It's why the whir of machinery and the dusty worktops at Makerspace Al Zeina in Abu Dhabi are heartening. Here hands-on makers can take out memberships and use the sandblasters, powder-coating machines and 3D printers. There are plenty of hobbyists and itsy businesses turning out small orders (plus regular workshops for kids and adults) but there's some serious engineering too. Products prototyped here have gone into production for furniture brands and even landmine detectors. Expect an explosion of new makers as the business continues to boom.
makerspace.ae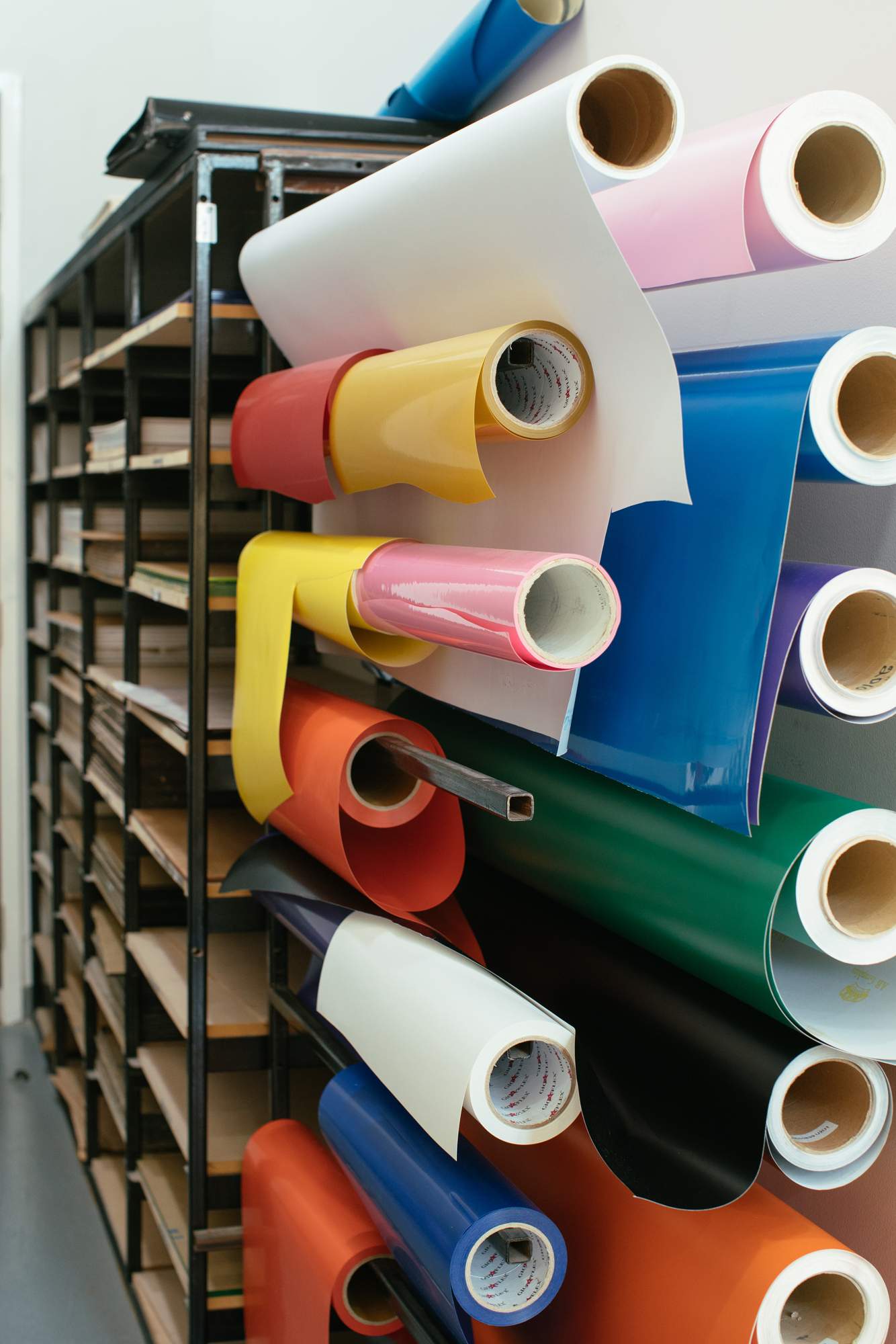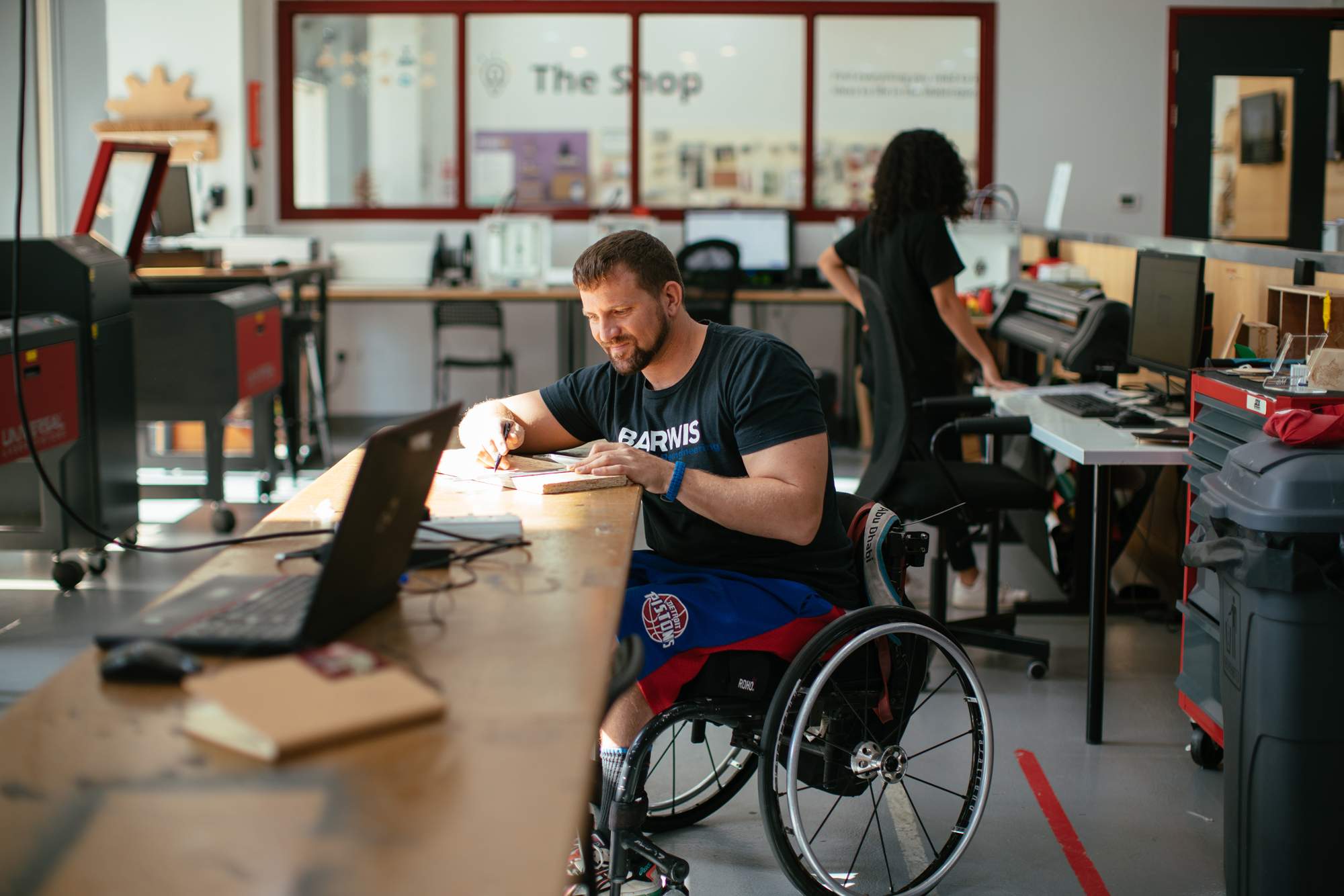 ---
Peter Ahn
Hungry to succeed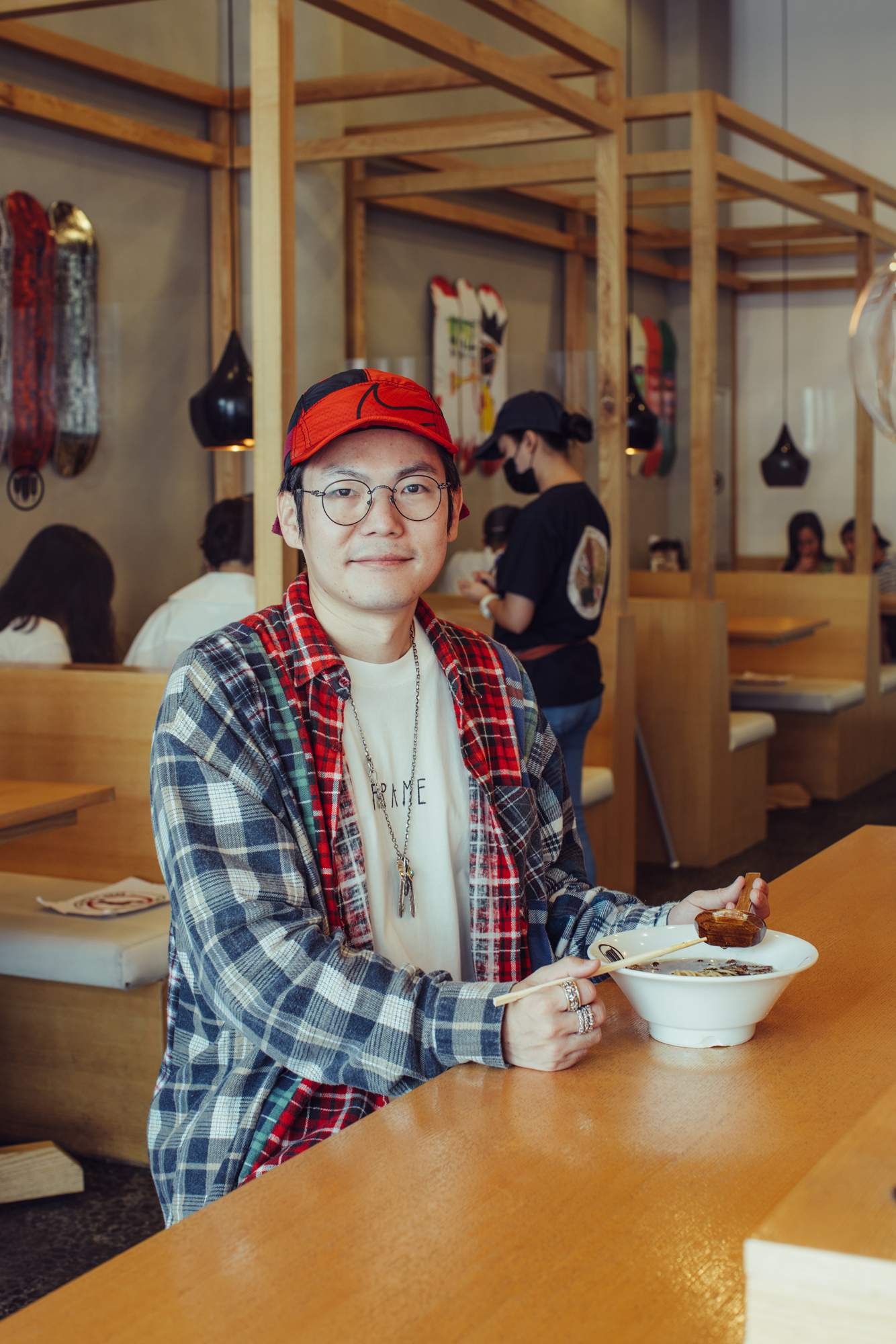 It was a job at Samsung that drew South Korean Peter Ahn to the uae in 2011 but it was an itch to create something interesting that made him stay. Today he employs 40 staff across his growing roster of retail and hospitality ventures. "It wasn't easy to get started and I didn't have proof of concept," says Ahn, who took out a loan in Korea to fund the launch of the uae's first ramen restaurant, Yui, where we're sitting. "I didn't want to be an entrepreneur but I did want to do something I liked," he adds between slurps of noodles. Nextdoor is Frame, his shop selling Japanese brands including Comme des Garçons, plus books and shoes (recently he designed a trainer in collaboration with Nike). Next up? Ahn is busy designing The Teible, a swish new restaurant at Jameel Arts Centre and a natural-wine bar for 2022. We'll drink to that.
selectshopframe.com
---
Universities and the start-up ecosystem
What's new
New York University Abu Dhabi (nyuad) opened its doors in 2010. As part of its graduate programme, nyuad launched StartAD in collaboration with Tamkeen, a company that works with local and international institutions to deliver projects that enrich the Emirate's social, cultural and educational landscape. Khalifa University in Abu Dhabi is also heavily involved in supporting the start-up ecosystem.
Top marks – five projects that made the grade:
Haptogram
This helpful healthcare innovation provides tactile 3D feedback via focused ultrasound without physical contact with the human skin.
Sustvest
Allows consumers to buy, sell and trade their ownership of solar panels on a peer-to-peer exchange platform.
Katib
An educational tool that uses magnetic technology to guide a student or learner's hand while writing in Arabic.
Ku-Strata Bike
A high-performance carbon bicycle project made from composites taken from aerospace waste.
Navamask
A sustainable, environmentally friendly mask that can be composted and is made with bio-based materials. It was invented by researchers at Khalifa University.
---
Five businesses we'd back
Gaps in the market
There's no shortage of ideas on show in the uae but we thought we'd throw our hat (and sandals) into the ring with a few suggestions for firms we'd back, in sectors that the uae could easily corner.
A good sandal brand
An extra strap here or an uncomfortable ankle wrap there can quickly scupper a summer outfit. We are forever on the lookout for a simple sandal – maybe a camel-leather number made in the uae? – that would wear equally well in the wadi or on the London Tube for that matter. The market is massive.
Some sunny investments
It's said that if we could harness just one hour of the sunlight that shines on earth, we could power all humanity for over a year. With such a surfeit of the stuff and a love of driving to boot, we think the uae is the perfect place to get motoring on a prototype. The future's bright for solar power.
The 'kandura' laundry
Just how do they do it? Those graceful Emirati men in crisp white kanduras from morning to night (and seemingly never a smudge stain or crease). A dry cleaner that sold this sort of service to the world couldn't help but succeed.
A short-haul airline
There is always a murmur of delight if you spot an Emirates or an Etihad flight on the itinerary. The country knows how to do long haul. But why can't we seem to find that same level of service and flying stock on shorter trips in our own backyard? Let's fly.
Emirati service school
The uae does service rather well. Beyond the foyers of fancy hotels you'll find local hosts to be impossibly hospitable. Forever attentive, never oppressive, the Emiratis could teach the Anglophone world a thing or two about how to extend a welcome with warmth, modesty and poise. Such skills are ripe for export.
---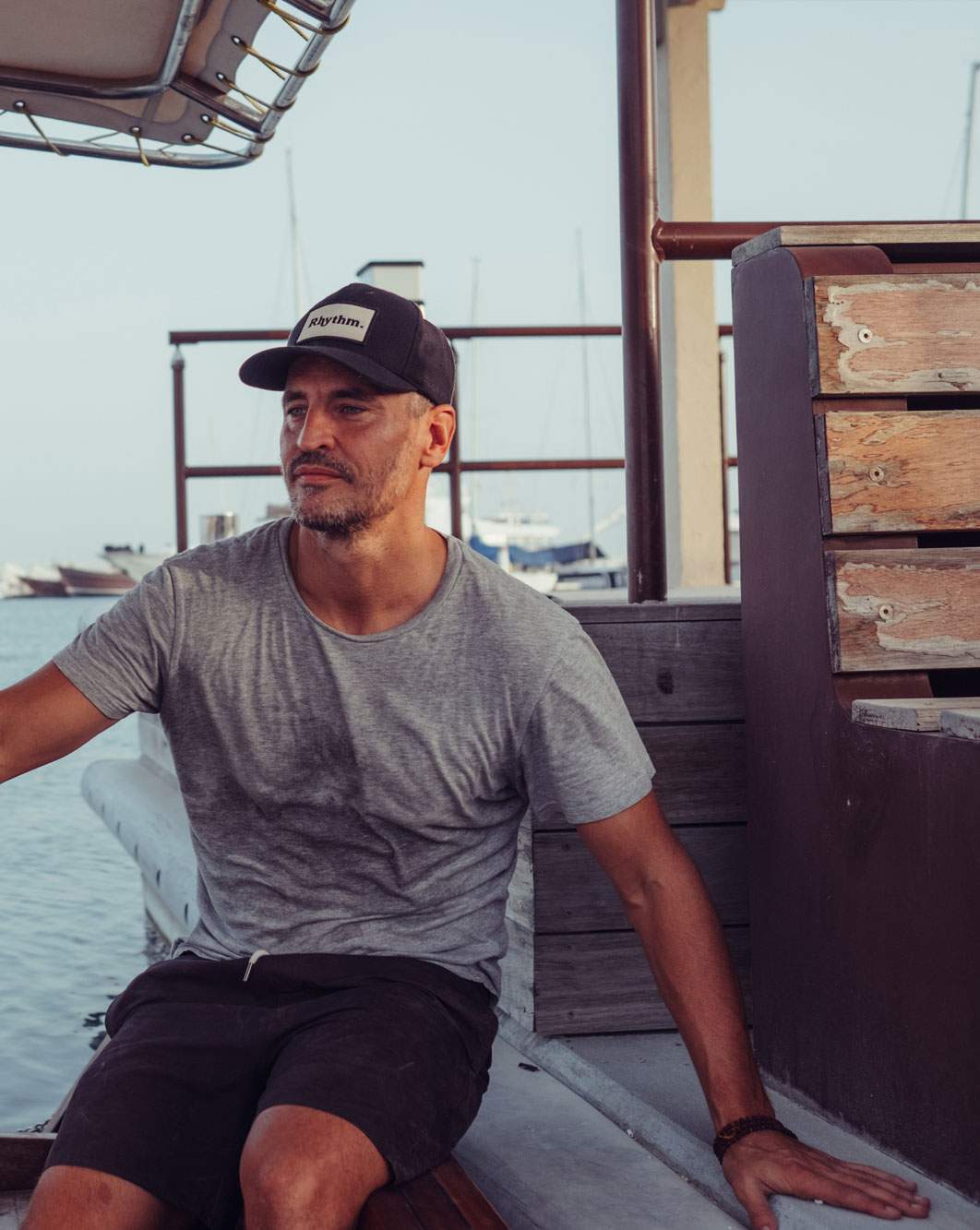 Sean Dennis
Co-founder, Seafood Souq
Sean Dennis and Fahim Al Qasimi grew up in the uae with a passion for the ocean. Their business Seafood Souq is helping digitise the $153bn (€132bn) seafood industry.
Where did this idea come from?
Seafood Souq was born to provide a channel for seafood producers and business buyers around the world to match, promote and transact with a fully traceable supply chain.
How do you manage and report on traceability?
sfs Trace was developed shortly after we launched because our industry research phase found that rampant fraud in the seafood industry and lack of transparency was contributing to the destruction of our ocean ecosystems.
What is it like doing business in the UAE?
The uae has a strong focus on food security and sustainability. It's allowed an impact-driven company like Seafood Souq to develop at a faster rate, aligning with government and businesses such as Jumeirah Group, with whom we've formed a sustainability partnership.
seafoodsouq.com
---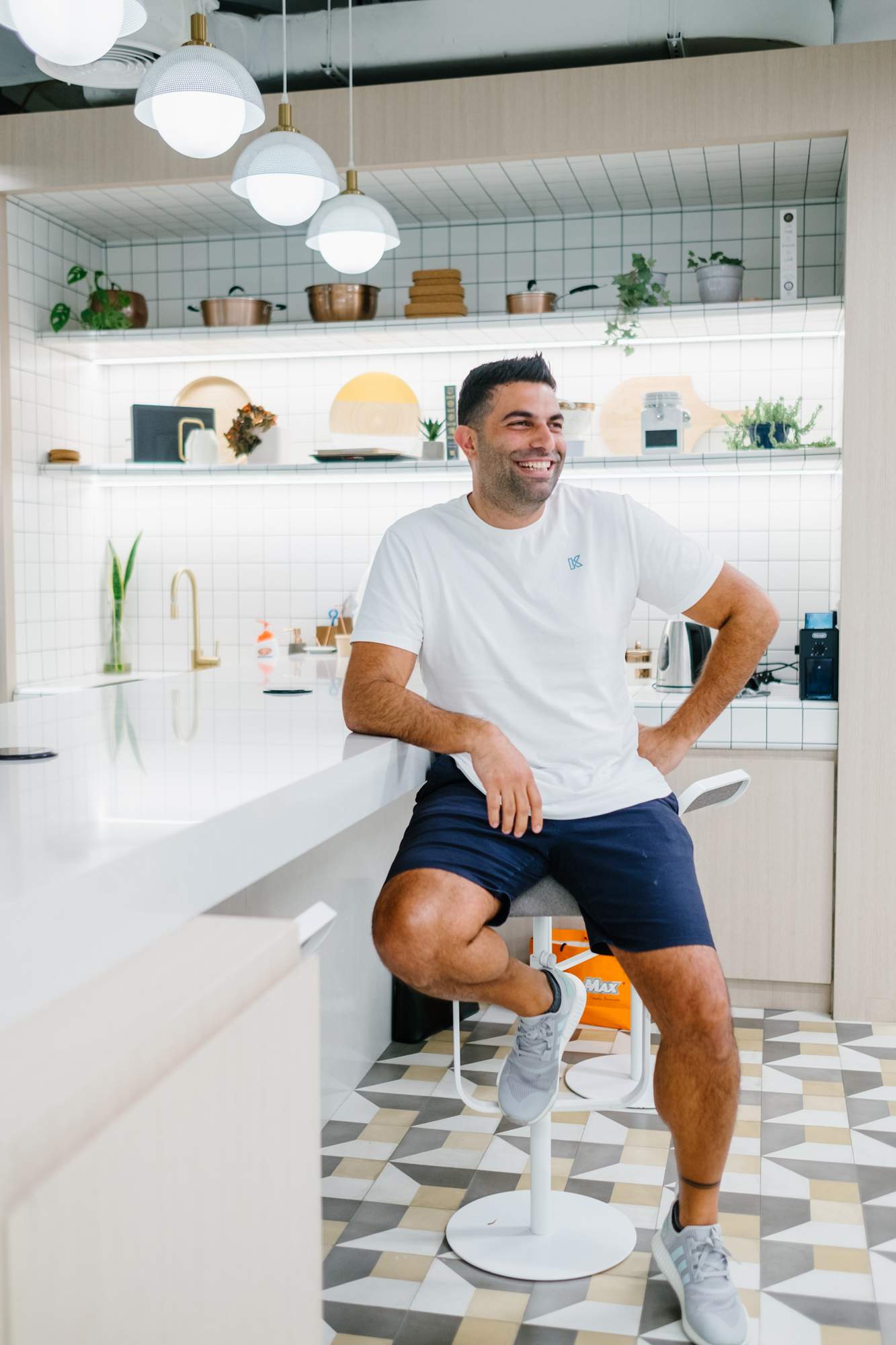 Kitopi
Takeaways to your doorstep
The term "cloud kitchen" might sound sci-fi but Mohamad Ballout (pictured) and co-founders at Kitopi have created a network of 60 actual kitchens that recreate dishes from well-known f&b brands and deliver them to customers, partnering with more than 200 restaurants.
kitopi.com
---
The Independent Food Company
Creative dining
Two women at the vanguard of hospitality are friends Amal Al Marri and Deem Albassam. Their first success, futuristic restaurant Switch, paved the way for an empire of seven brands. Salt, a burger joint that started life in an Airstream on Dubai's Kite Beach, has grown into a chain. "Back then you would only eat out once or twice a week and it was a family thing," says Al Marri. "Now you can eat out all day and there are many more concepts." The dynamic duo has big plans.
indpt.com
---
1004 Gourmet
The grocery store that grew (and grew)
Billed as the uae's first Asian marketplace, 1004 Gourmet is built on a simple premise – a place to find all the products needed to cook Asian dishes. What started as a small Korean grocery in Onyx Tower in 2008 has grown into a vast venture with several shops, an e-commerce site and a commercial arm that supplies the best hotels and restaurants.
1004gourmet.com
---
Nancy Paton
Founder, Desert Rose Films
Nancy Paton is an Australian-Polish film-maker who lives and works in the uae. Before moving to Abu Dhabi she lived in Saudi Arabia, where she made films with and about women. She explains why the uae is now her home.
Why did you move here?
I always say, just as you can't choose your family, you can't choose where you are born. But you can choose your friends and where you call home. I love this region and we want to see it flourish. My kids were born here, and I fell in love with Abu Dhabi.
How is it being a female film-maker in the UAE?
I try to surround myself with women and support them. The uae has done a great job with women's rights but women are under-represented in the creative arts, in particular film. I'm trying to address that.
How can the UAE use film to its advantage?
Look at China. It is investing in film and Chinese characters. The animated film Abominable is like an ad for China and is changing the narrative about the country. The uae could use some of that.
desertrosefilmsuae.com
---
Smart Rehabilitation Lab
Inclusive technology
The uae has created a title for people with disabilities, one that is intended to inspire and break stereotypes or prejudice: people of determination. This inclusive position was pioneered with the opening of the Zayed Higher Organization for People of Determination in 2004. The group was established as an umbrella for all humanitarian bodies, social services, people of determination institutions and any future organisations established in Abu Dhabi for further humanitarian goals. One recent development is the Smart Rehabilitation Lab, a research centre that investigates the effectiveness of robotics and technology on physical rehabilitation. For example, the Lokomat, a multiuse robotic physiotherapy machine is intended to augment physiotherapists' work with automated physical treatments.
zho.gov.ae
---
The uae is banking big on industries relating to space exploration. Sarah bint Yousef Al Amiri, minister of state for advanced technology and chair of the uae Space Agency, has said the space industry could become a key driver of economic growth. Here are three firms on the up.
Skystream
With customers in the marine, military or oil and gas industries, Skystream keeps isolated locations connected via secure vsat networks.
Yahsat
Its satellite services reach 80 per cent of the world's population and enable communications.
Space Imaging Middle East
Offers high-resolution satellite and aerial imagery with up to 15cm resolution. Look out.
---
Who knew? rak Ceramics is one of the world's largest ceramics manufacturers with its clay-clagged fingers in a variety of mud pies. rak supplies its wares to 150 countries, with major markets in India, Bangladesh, the UK, Germany, Italy and the Levant. The company was founded in 1989 by Sheikh Saud bin Saqr Al Qasimi, the ruler of Ras Al Khaimah, from where the company derives its name. Annually, rak produces 110 million sq m of tiling, 24 million pieces of porcelain tableware, five million pieces of sanitaryware and 600,000 taps. Ras Al Khaimah's unique sea breeze-moderated climate also contributes to the success of the brand. Others have tried to set up large scale ceramic works in the uae but have failed due to the difficulty of manufacturing such a fine product in the high heat and humidity. The result is a more resilient material.
rakceramics.com
---
Terminus Group
AI and smart service to stay
If you've been to Expo 2020 you will have seen one of Terminus Group's jollier projects. Those small orange robots that welcome visitors are the brainchild of the Chinese technology firm that has also signed on as the first permanent resident of District 2020, the innovation neighbourhood that will be part of Expo's legacy. It's Terminus's first base outside China and a vote of confidence.
terminusgroup.com
---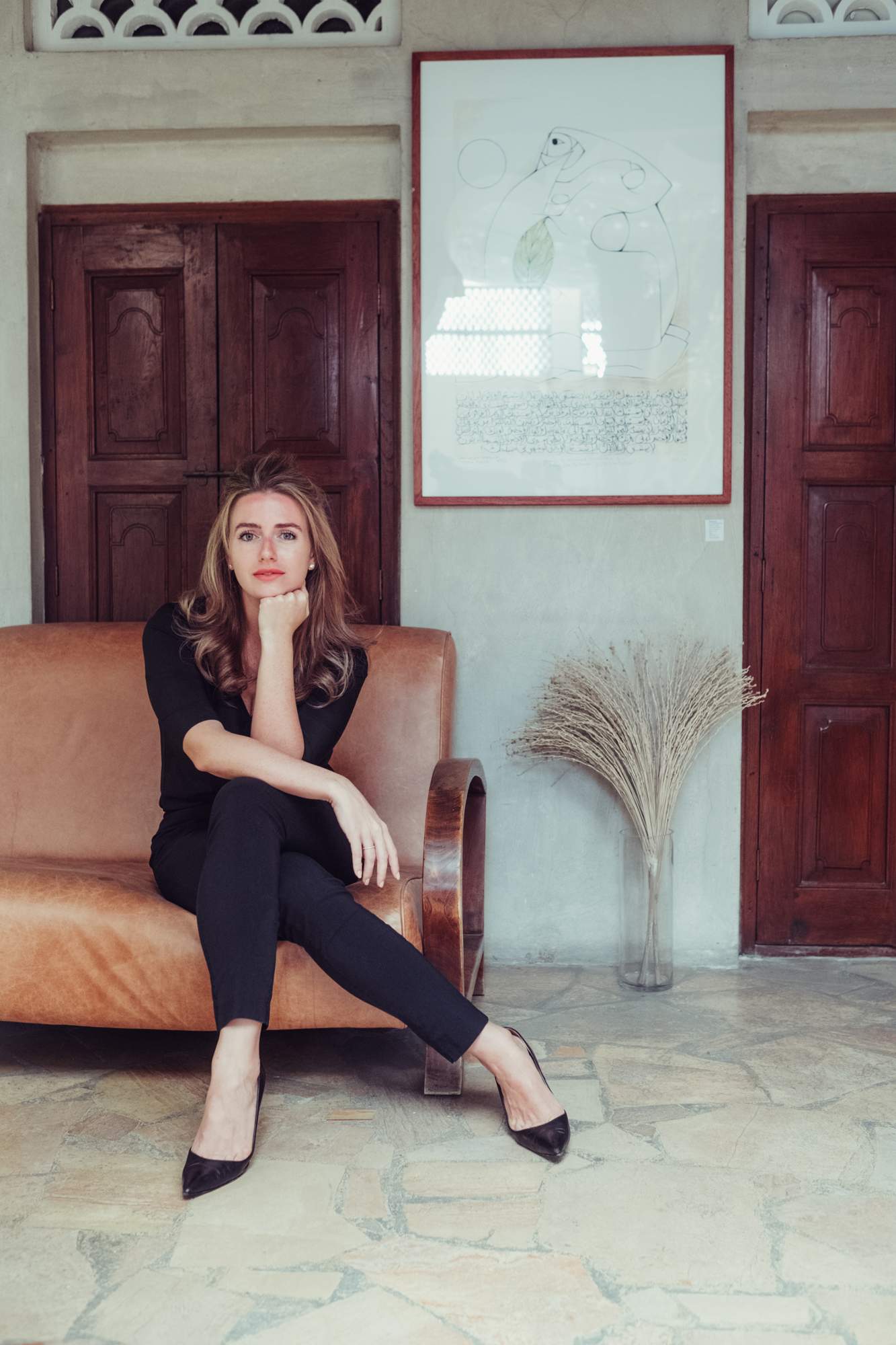 Grace Hauser
Co-founder, Oda Concepts
As co-founder of creative agency Oda and director of xva Hotel and gallery, Grace Hauser is well placed to see how the uae's boom is changing business. When her mother opened xva in 2003, it breathed new life into the contemporary art market by launching a platform for the city's underground art world. As visitor numbers grew, the family moved into the café and hotel business.
How is hospitality evolving in the UAE?
People are looking for authenticity and originality more than ever, especially in Dubai. We had so many cookie-cutter restaurant or hotel chains but people are starting to appreciate individuality and detail.
The past year hasn't been plain sailing for tourism.
It was very difficult, but when everyone started working remotely, people stayed with us for months.
Have things bounced back?
When Expo started, we had 100 per cent occupancy on weekends. I'm optimistic – the Expo, the good weather – the world is back in business.
---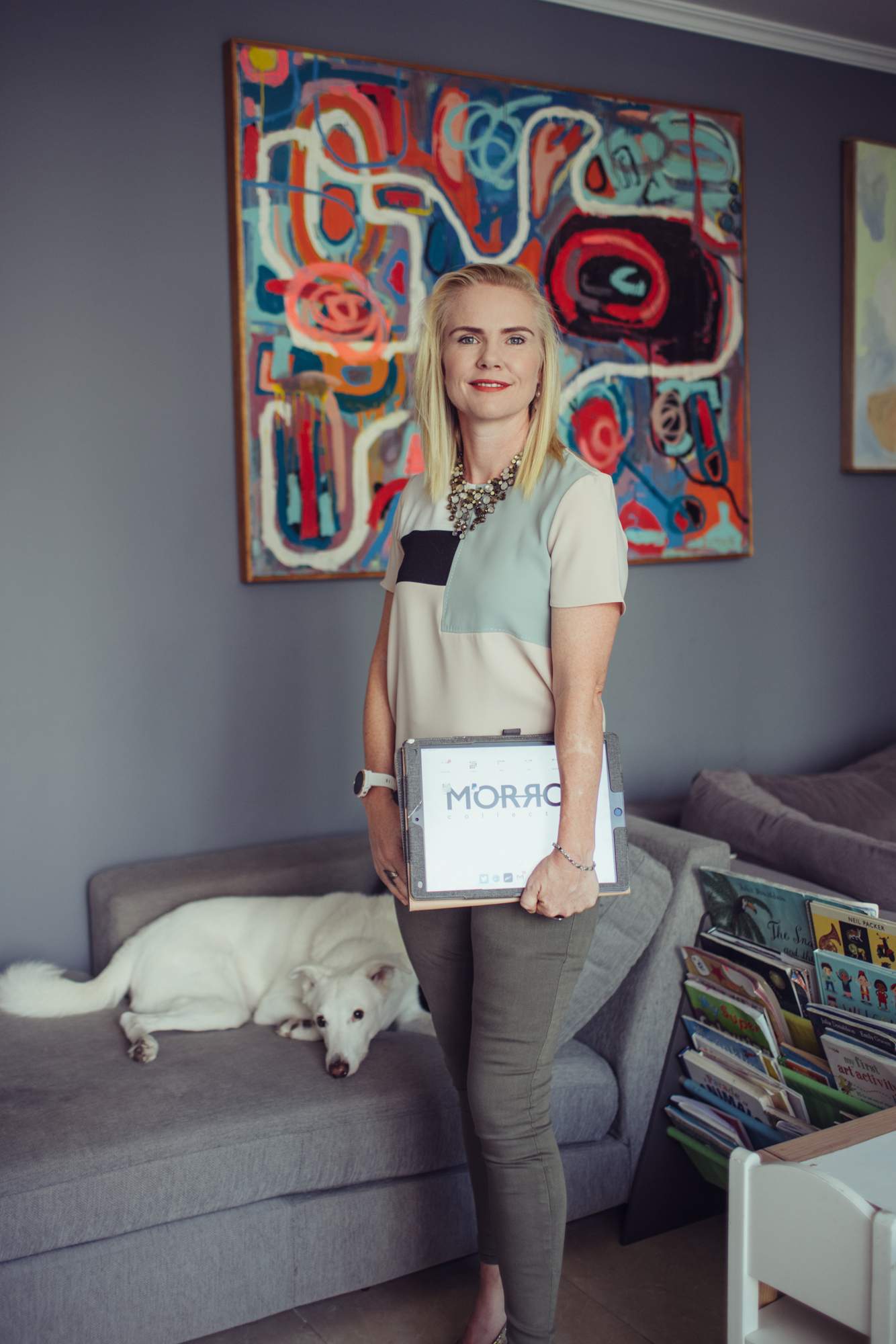 Anna Seaman
Co-founder, Morrow Collective
Ever since the artist Mike Winkelmann, aka Beeple, sold Everydays: The First 5000 Days for a record-breaking $69.3m (€60m), the interest in nfts (Non-Fungible Tokens) has skyrocketed. It's no surprise that the innovation-infatuated uae has spawned the Morrow Collective, a curatorial platform for nft artworks founded by Claire Harris, Anna Seaman and Jen Stelco in March 2021. Seaman, a former arts journalist, sells us the potential of digital art.
Why are NFTs important?
I genuinely don't think it's a flash in the pan. The potential that nft or blockchain technology can bring to artists exists across many markets. It brings transparency to any kind of transaction, which in the art world is invaluable.
Why in the UAE?
It's a country that cherishes new ideas. It's a great place to launch a business like this. Dubai is also a geographic hub and the arts and culture scene is strong.
What has the reaction been?
Our phones have not stopped ringing.
morrow-collective.com