Art scene / United Arab Emirates
Priority viewing
When it comes to cultural clout, the UAE is a big hitter. Here are some of the galleries, exhibits, studios, shops – and artists themselves – that should be on everyone's watch list.
Jameel Arts Centre
Family values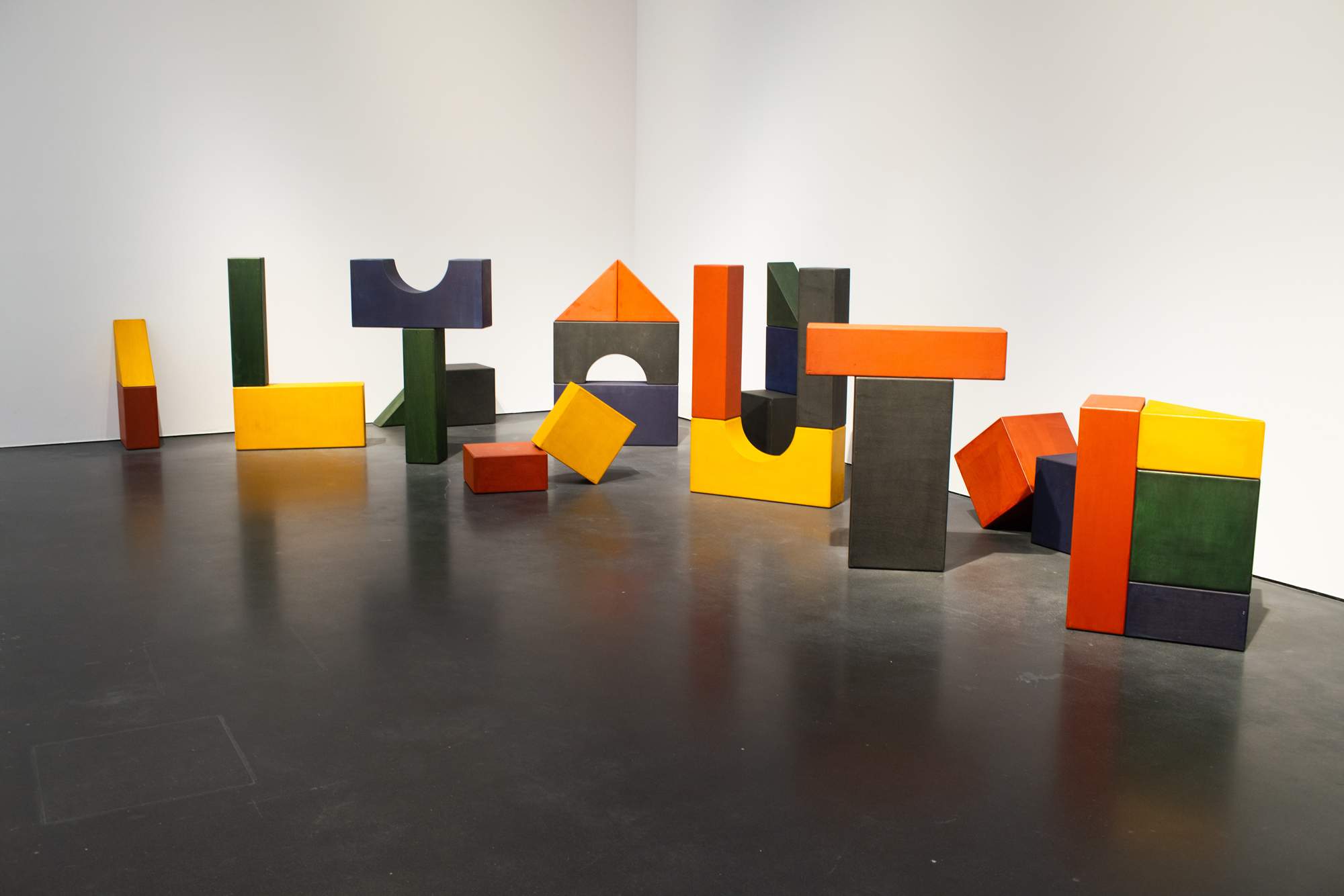 One of Dubai's first contemporary art museums, Jameel Arts Centre opened in 2017 with the aim of acting as a bridge between art and the city, and to become a place of conversation about the direction that society might take. Ideas of exchange and transparency are built into the structure itself, which was designed by Serie Architects. Its glass walls serve as an invitation to enjoy the sculpture park or one of seven manicured desert gardens, which are filled with art and architecture that gently beckon the casual visitor inside.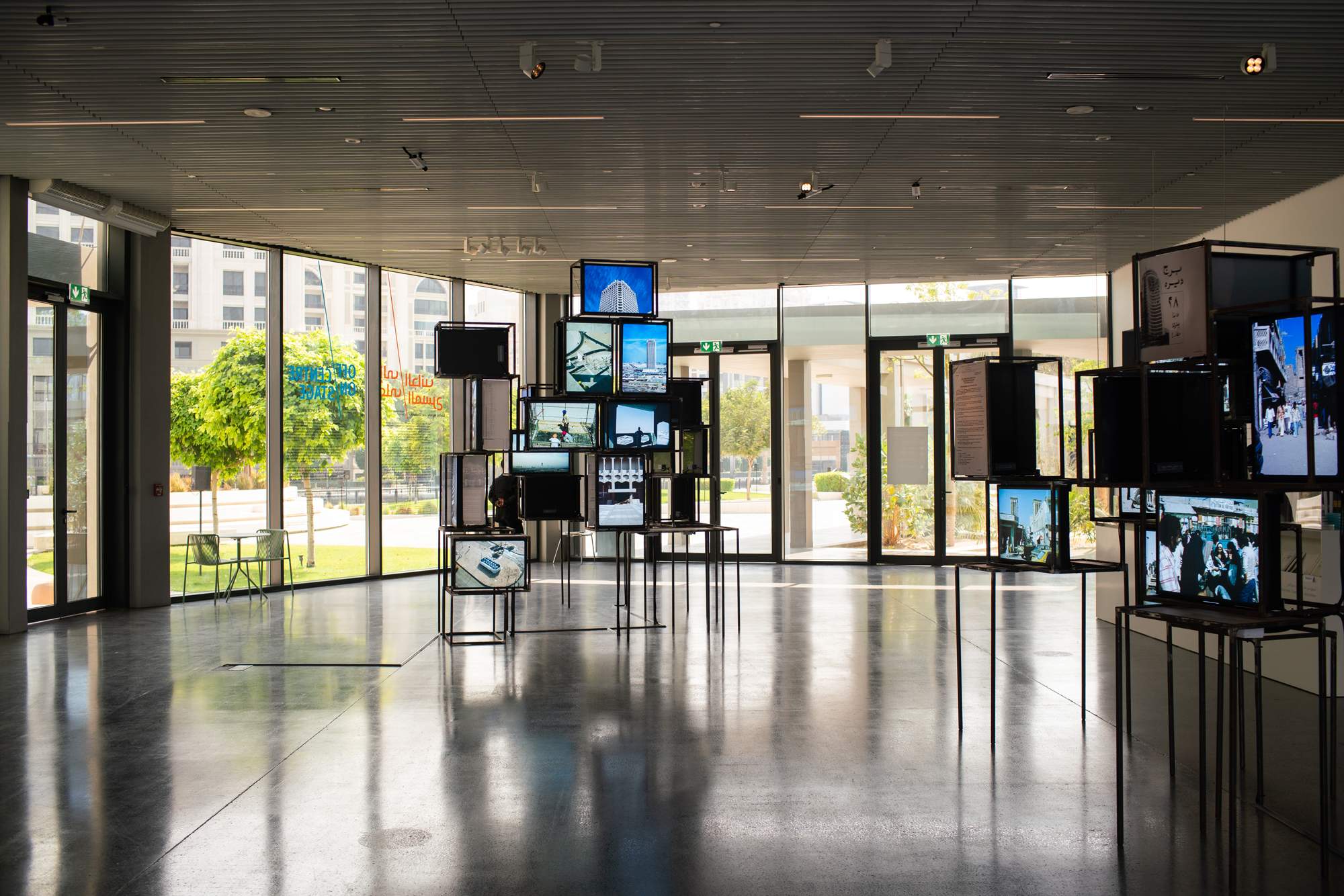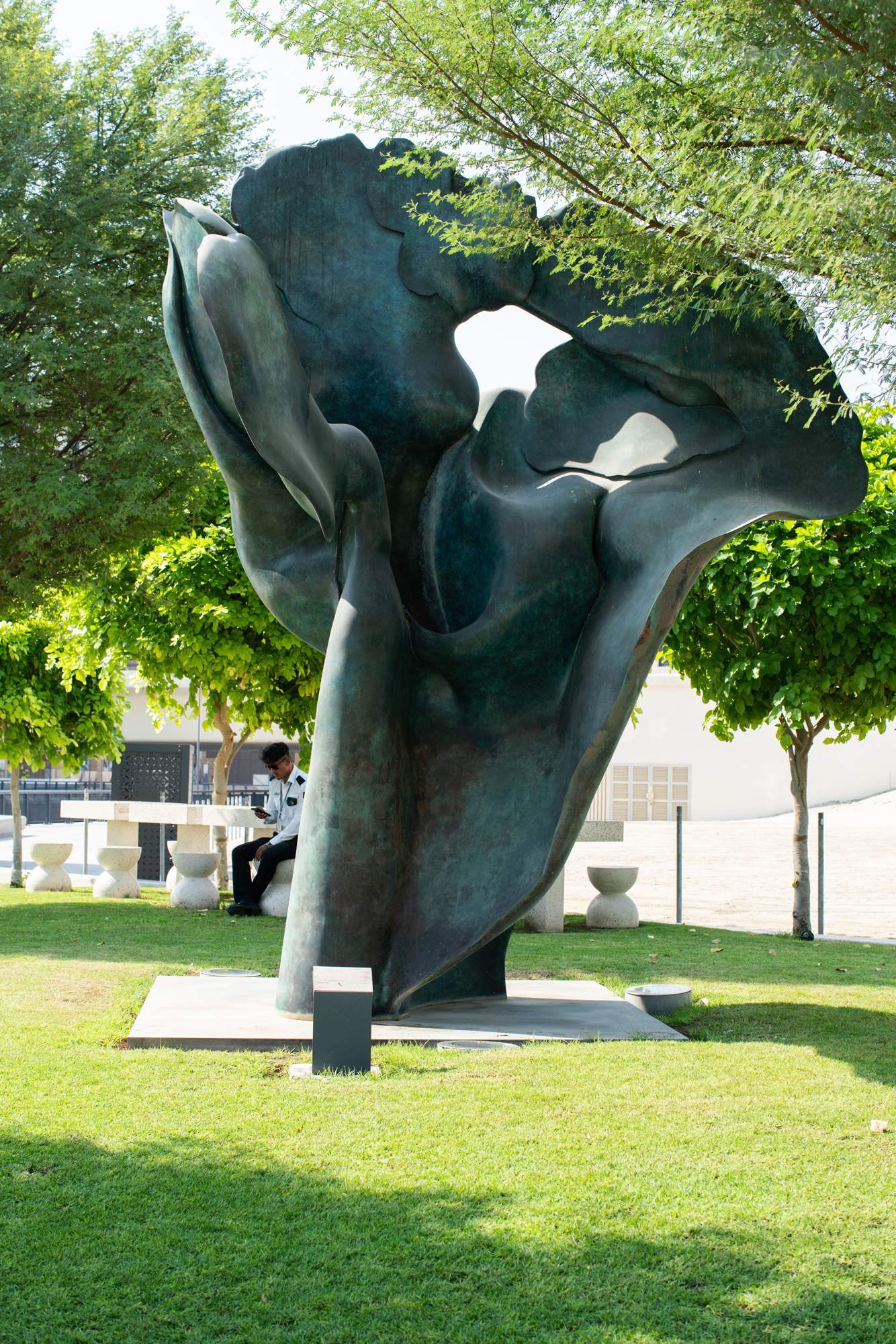 Jameel Arts Centre is based on the Kunsthalle model of staging revolving contemporary exhibitions that address their time and place. The centre supports that concept with the Jameel Foundation's own permanent collection, elements of which are hung alongside new shows. The "bridge" idea is appropriate for a place that's situated on the Dubai Creek that unites Deira and Bur Dubai. "Through the creek and the harbour, this links the arts centre and the whole of the city with the rest of the world," says its director, Antonia Carver. Operating as a foundation for 25 years, Art Jameel is funded, as are many other initiatives, by the Jameel family, who have worked across healthcare, education and art since Abdul Latif Jameel started his philanthropic work in the 1940s.
jameelartscentre.org
---
Director 
Art Jameel
Having called the uae home for some 20 years, Antonia Carver's varied career across media, the market and the curatorial is a sign of the maturity of the region's art scene. Having established the uae's first arts magazine, Bidoun, in 2004, Carver went on to head up Art Dubai as the fair's reputation blossomed, and has been director of the Jameel Arts Centre since 2016.
Why work in the arts here?
We have a spontaneous and loosely formed cultural history that runs deep and has always been here. The uae is changing visibly and conceptually in terms of participation and the waves of people who make it their home – and especially the number of people who are staying put. There are a lot of exciting questions being asked about what statehood and living together means. Philosophically there is also a strength to a slightly stateless state.
How would you describe the work that Art Jameel does?
Art Jameel is a mothership for a lot of ambitions. We want to address the needs of artists and nurture creative communities – overused words, I know – but we're trying to support people who are asking necessary questions. We're active rather than passive consumers of culture and art, and we have a big idea about "thinking in public". We always ask, "What makes art matter?"
What role does art play in making sense of the challenges of the day?
The uae at the moment has a culture that's oriented towards the future, with big plans but also big questions such as, "Where do we want to be?" and, "What sort of place do we want to be?" It's really considering what being in a society means. This is what the arts can do. I'm biased but other areas of life don't open up those questions so readily, at least in the public realm.
---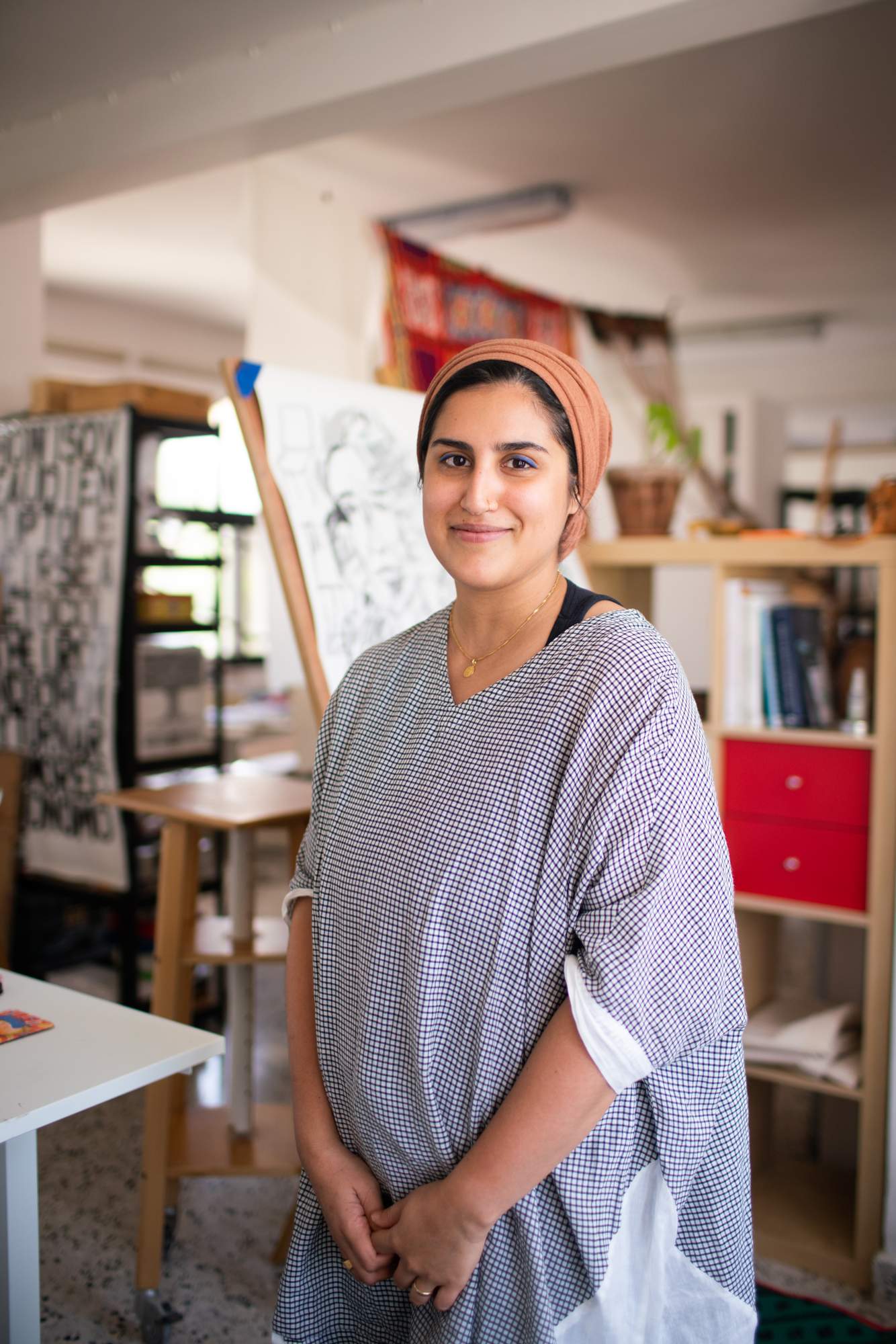 Tashkeel
Artistic nerve centre
Launched in 2008 by Sheikha Lateefa bint Maktoum, Tashkeel is a one-stop shop, serving the needs of Dubai's grassroots art scene. This low-slung facility on the outskirts of the city is the perfect place to take the temperature of the nation's young creative impulse, featuring as it does artists' studios, print-making facilities, darkrooms, kilns, a library and – vitally – an exhibition space to show off all that hard work. Tashkeel possesses a palpable energy of young artists doing their thing, collaborating, critiquing, lending a hand and getting creatively messy in the process.
Tashkeel also runs artist's studios at Al Fahidi near the Creek. The Sikka art fair, satellite to the main Art Dubai fair, takes place in Al Fahidi every March, ensuring that these artists meet the gaze of global collectors.
tashkeel.org
---
Sharjah International Book Fair
Read all about it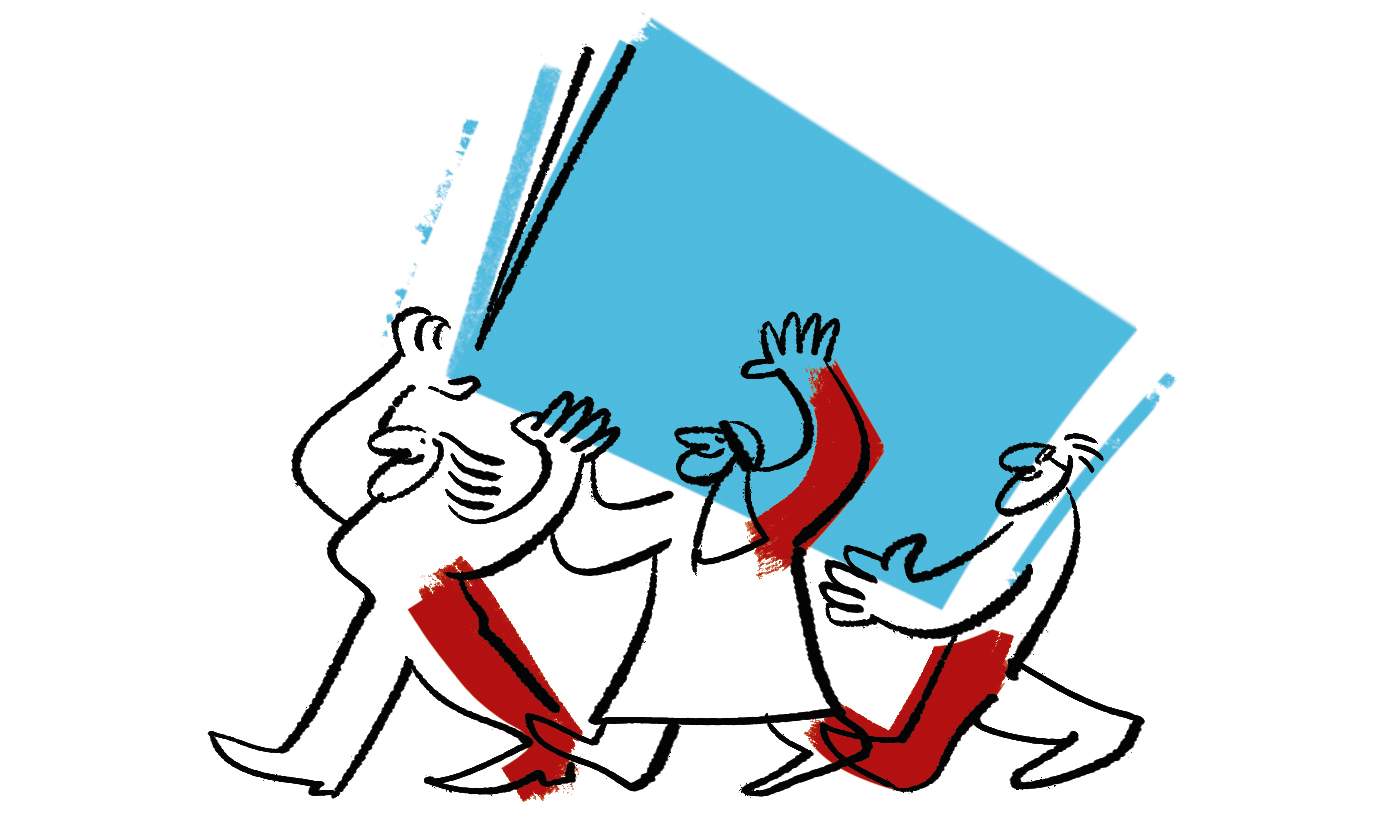 In 2021 the Sharjah International Book Fair celebrated its 40th anniversary at the Sharjah Expo Centre, which was thronged with agents and editors, plus novelists, scientists, academics and critics who were on stage. The fair is a huge draw for the region's arts cognoscenti.
sibf.com
---
Sharjah Biennial
Forward thinking
The 15th Sharjah Biennial will be held in February 2023. Called "Thinking Historically in the Present", it was conceived by the late practitioner Okwui Enwezor and will be curated by Sheikha Hoor al Qasimi, director of Sharjah Art Foundation. Typical of Enwezor's transformative exhibitions, this biennial will engage with history, contemporary society and politics. The line-up of 30 international artists celebrating 30 years of the event includes Yinka Shonibare, Mona Hatoum and Isaac Julien.
sharjahart.org
---
Foundation spaces
Sharjah venues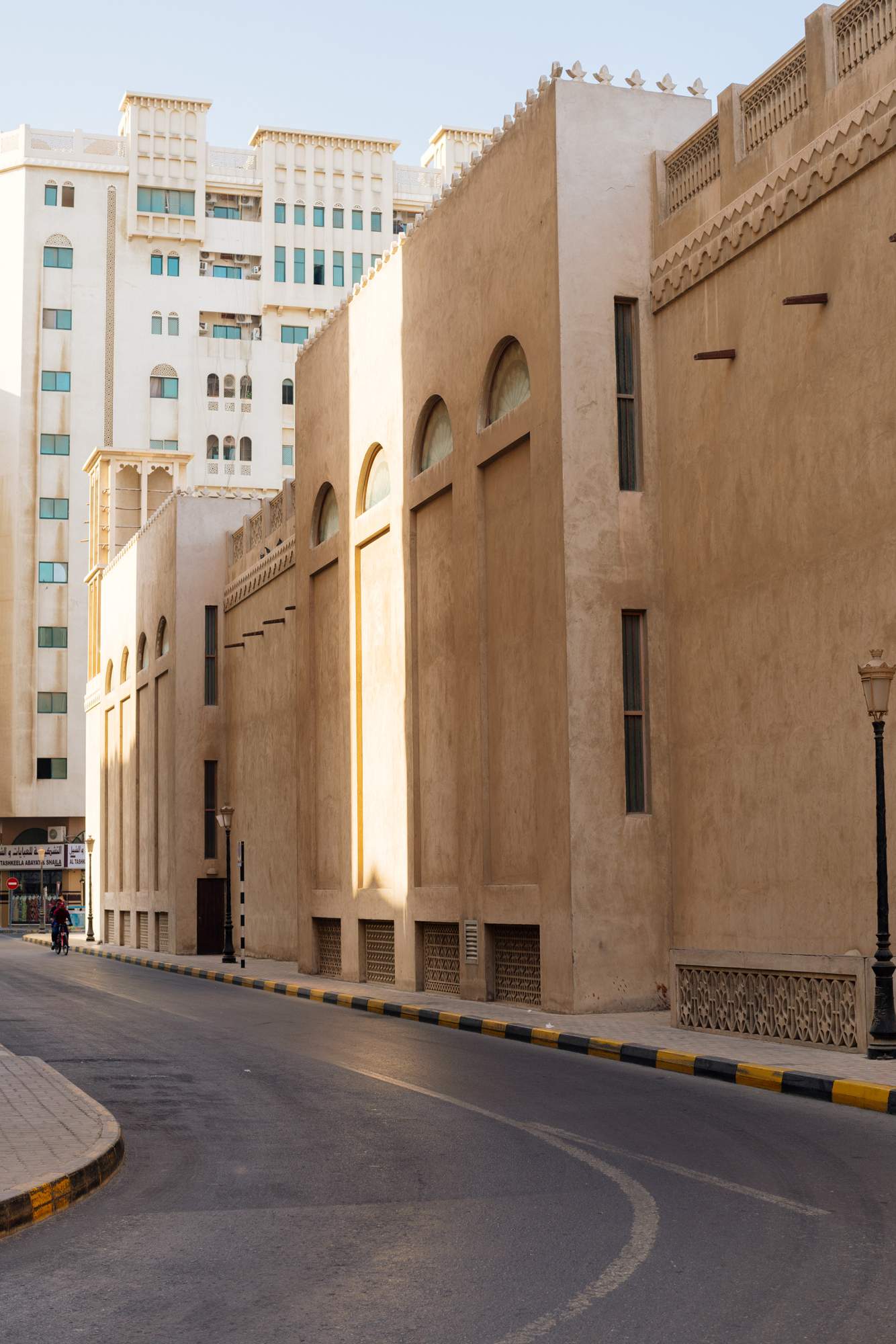 Al Mureijah Art Spaces
The Sharjah Art Foundation's contemporary art spaces are in beautifully restored heritage buildings housing galleries, the Fen café and a great shop.
Bait al Serkal
The key exhibition venue for many of the foundation's shows is a handsomely restored 19th-century townhouse in Al Shuwaiheen.
The Flying Saucer
This mid-1970s restaurant-cum-newsstand was renovated in 2020 as a community and exhibition space.
---
Warehouse421
Creative industry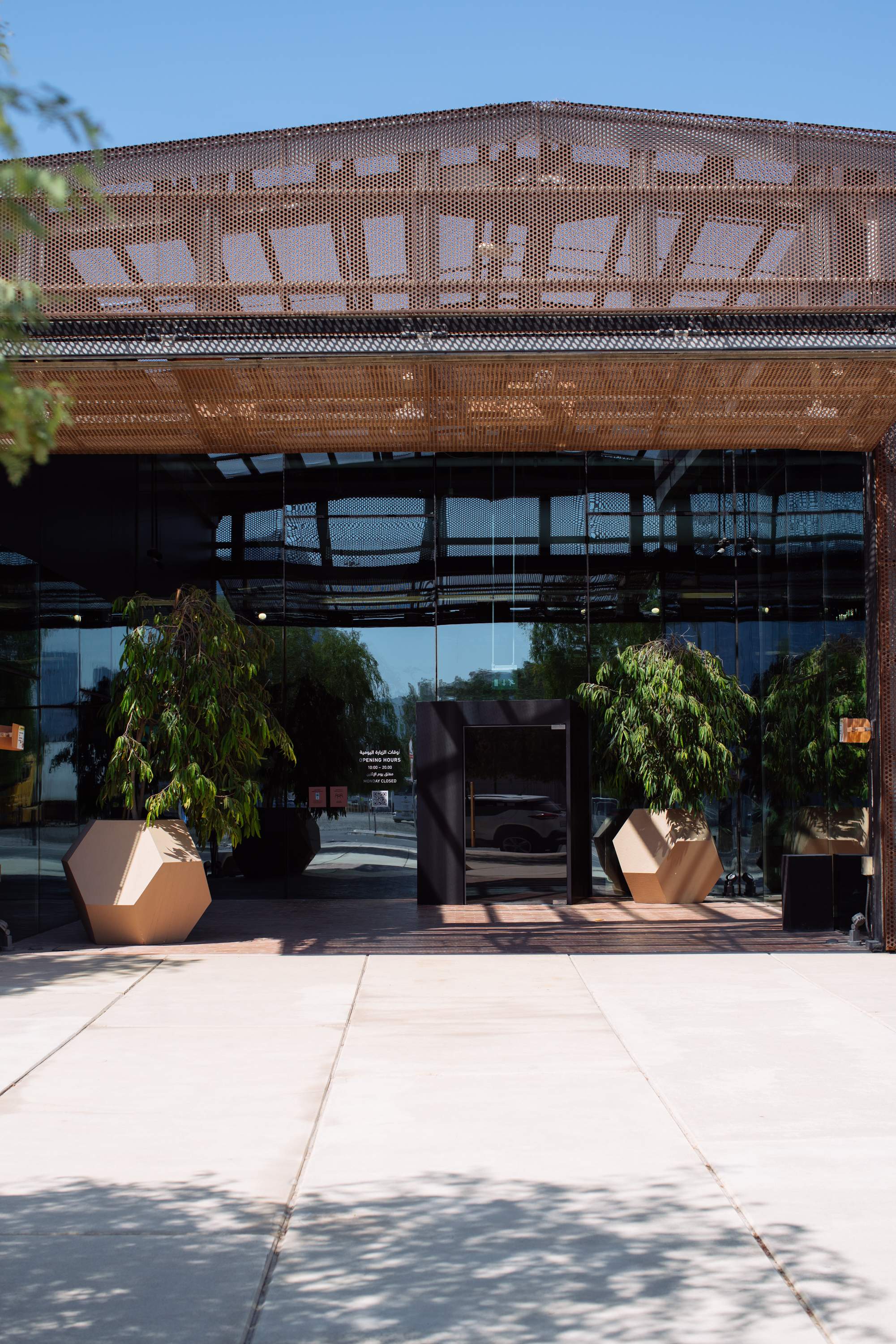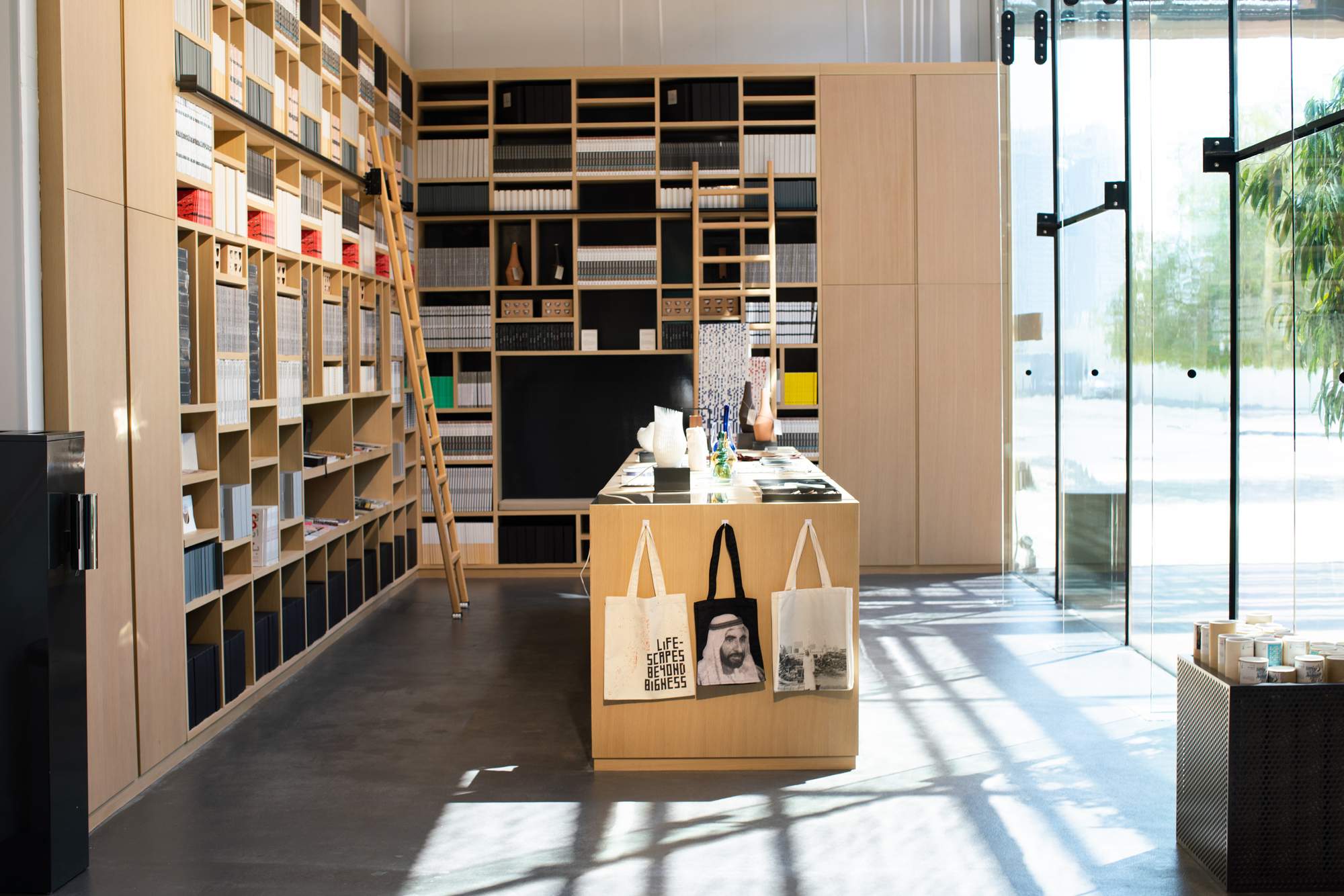 This imaginative industrial-to-cultural conversion, executed by Bjarke Ingels's architecture practice and funded by the Salama bint Hamdan Al Nahyan Foundation, has borne much creative fruit since opening in 2015. Industrial design studio Barber Osgerby has shown visitors its take on the future; there have been symposiums on publishing, film-making, poetry and pearl diving; and Syrian art trio Fehras drew clever lines between the cold war and globalisation. The space contains artists' studios, so there is always a sense of industriousness, while the smell of paint and sawdust fills the air. Even the new outpost of Auro Coffee is artfully done. Warehouse421 is in the Al Mina Zayed port development – and when you're surrounded by industry, you'd better look busy. Fortunately, this place is.
warehouse421.ae
---
Louvre Abu Dhabi
Immaculate collection
The mightiest signifier of the uae's top-down ambition in the arts is surely Abu Dhabi's very own Louvre. Opened in 2017 to showcase a fantastic array of regional and international works (with some key Francophile interventions), the museum has quickly become a must-visit attraction for both locals and visitors. Crucially it's also a key global staging post for curators, art historians and restorers.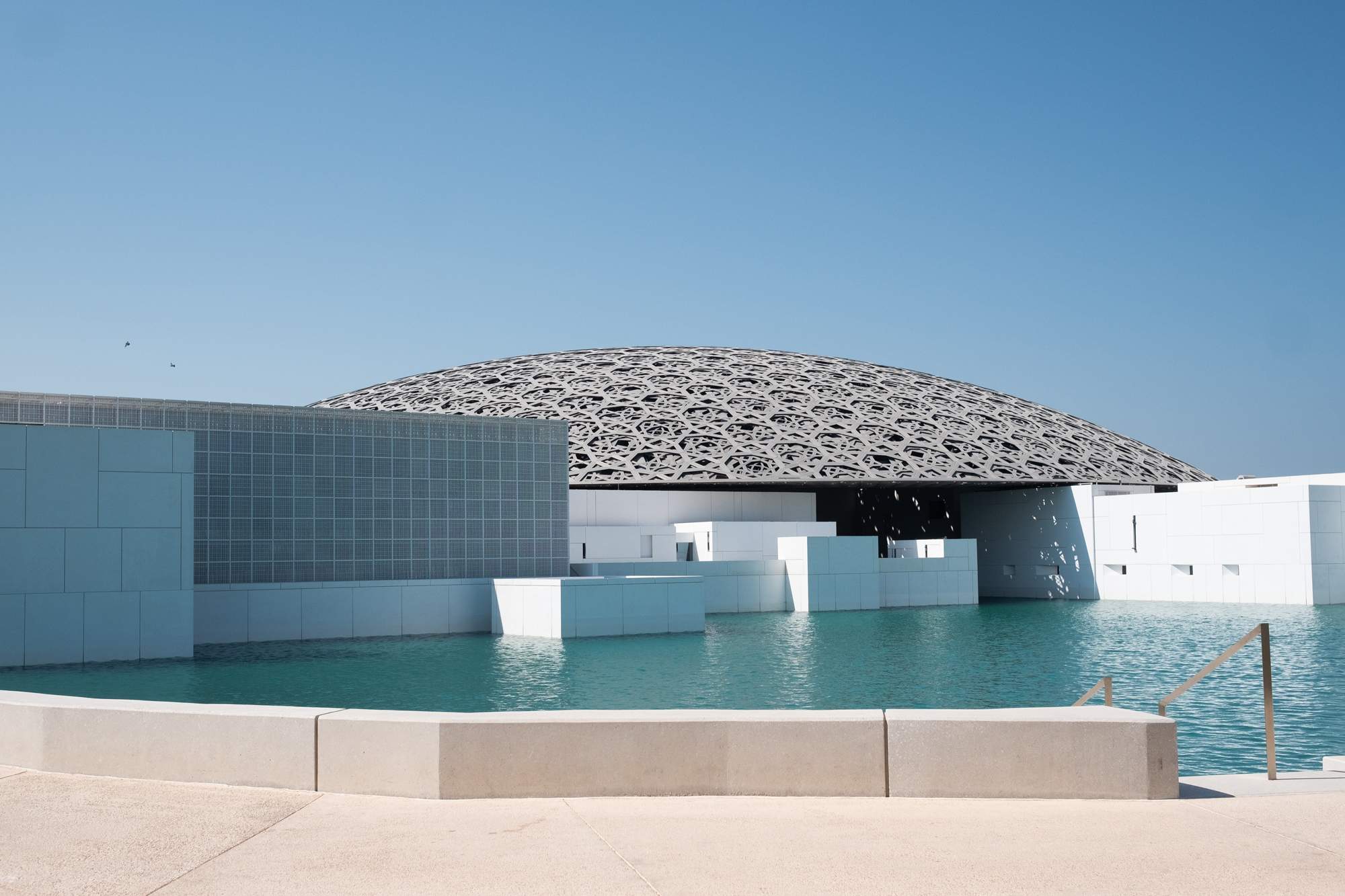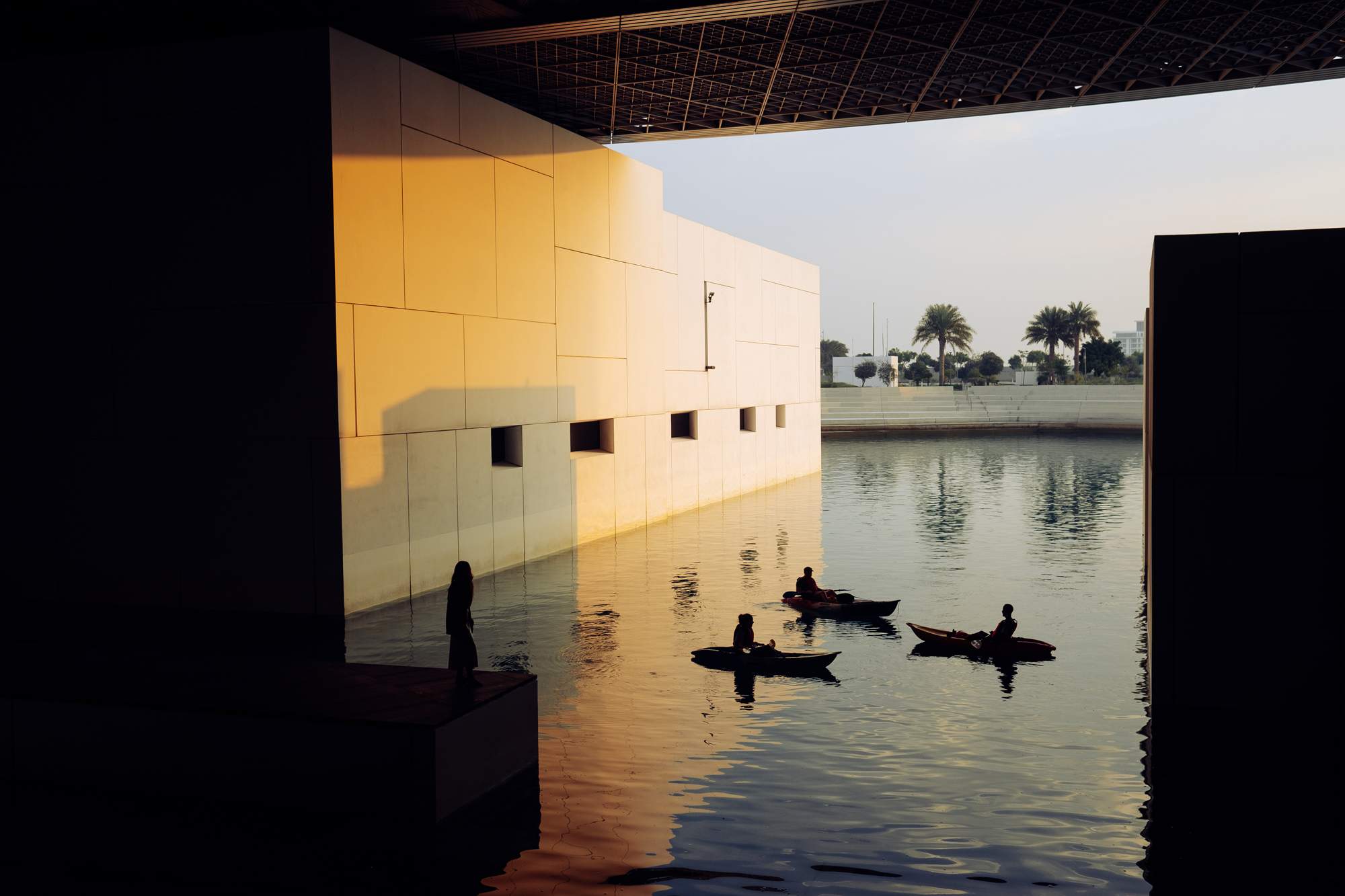 The collection is a treasure chest of ancient wonders, presented with zeal. It speaks to the historical power of Mesopotamia, Egypt and India, the wonders of Renaissance Europe and an introduction to modernism, among many other eras and traditions. The curators have drawn subtle lines between civilisations, allowing for fresh perspectives on traditional narratives. The building itself – a subtle, low-slung and elegant series of shaded wings, walls and domes – is architect Jean Nouvel's finest hour and makes clever use of its waterfront position on Saadiyat Island. This is an encyclopaedic museum done with real grace.
Selected works:
Muhammed ibn Ahmad Al-Buttûtî's 18th-century astrolabes are beautiful, complex and precise astronomical calendars that fuse the learnings of East and West.
A "brooch in the form of an eagle" from the fifth century is a bejewelled synecdoche of competing civilisations: Gujarati gold has been fashioned to satisfy burgeoning Christianity while nodding to earlier barbarian traditions.
Cy Twombly's "Untitled i-ix" is a beautiful blue musing on calligraphy. It's a work that stands alone while speaking the same subtle language as many of the Islamic calligraphic works in the collection.
louvreabudhabi.ae
---
Healthy debate
By Maryam Wissam Al Dabbagh
"For me, the connection between media, culture and art critique carries with it a paradox. I run a communications company so I love the 'positive' reviews we receive for exhibitions and programmes we work with. On the other hand, as a writer, I realise the need for criticism. Here in the uae's cultural sphere, people have started talking about the need for critique. Why? Because there was precious little from the boosterish national media, which is used to promoting new ventures, schemes, buildings and acquisitions. But the media's rose-tinted glasses have been exchanged for something a little sterner.
"The National, a leading uae newspaper, published an article challenging itself and others to start critiquing art and cultural organisations instead of just amplifying the positive. This was followed by invitations by independent writers and curators to allow for more 'freedom' in art criticism. Most notable is Hind Mezaina, who writes art and film reviews in her blog, The Culturist. Artists had already responded to the lack of critique by creating platforms that have led to a healthier, spikier debate. Rania Jishi's Naqd Critique is an online collective that offers artists' feedback sessions in Arabic and English. Postscript magazine welcomes commentary in all forms from its readers. University publications are also rising to the occasion, and student reviews are now both coveted and feared by cultural organisations. As a PR professional and writer, I find myself balancing the positive bits of my clients' work and pushing for the acknowledgement of smaller publications, even if it yields an unenthusiastic review.
"If this attitude could affect the sometimes anodyne TV and radio offerings then we'd really be in business."
Al Dabbagh is a writer, researcher and communications consultant.
---
Al Hamriyah Studios
Beach house
The Sharjah Art Foundation's northernmost outpost is a marvel of modern architecture that basks by the beach at Al Hamriyah, cheek-by-jowl with Ajman, Umm Al Quwain and Ras Al Khaimah. On the site of a former souk, architect Khaled al Najjar focused on the area's low-rise vernacular to construct a space that's perfect for making and showing art. The former is important: creativity has been as central to the Sharjah Art Foundation's grand plans for the region's art as exhibiting, and Al Hamriyah Studios embodies that desire with generous, naturally lit, multipurpose spaces where wheeled walls can be moved to accommodate almost any artistic desire or curatorial wish. And surely a dip in the bath-warm waters of the Arabian Gulf at Al Hamriyah beach is a wonderful tonic to dissolve any artistic block.
sharjahart.org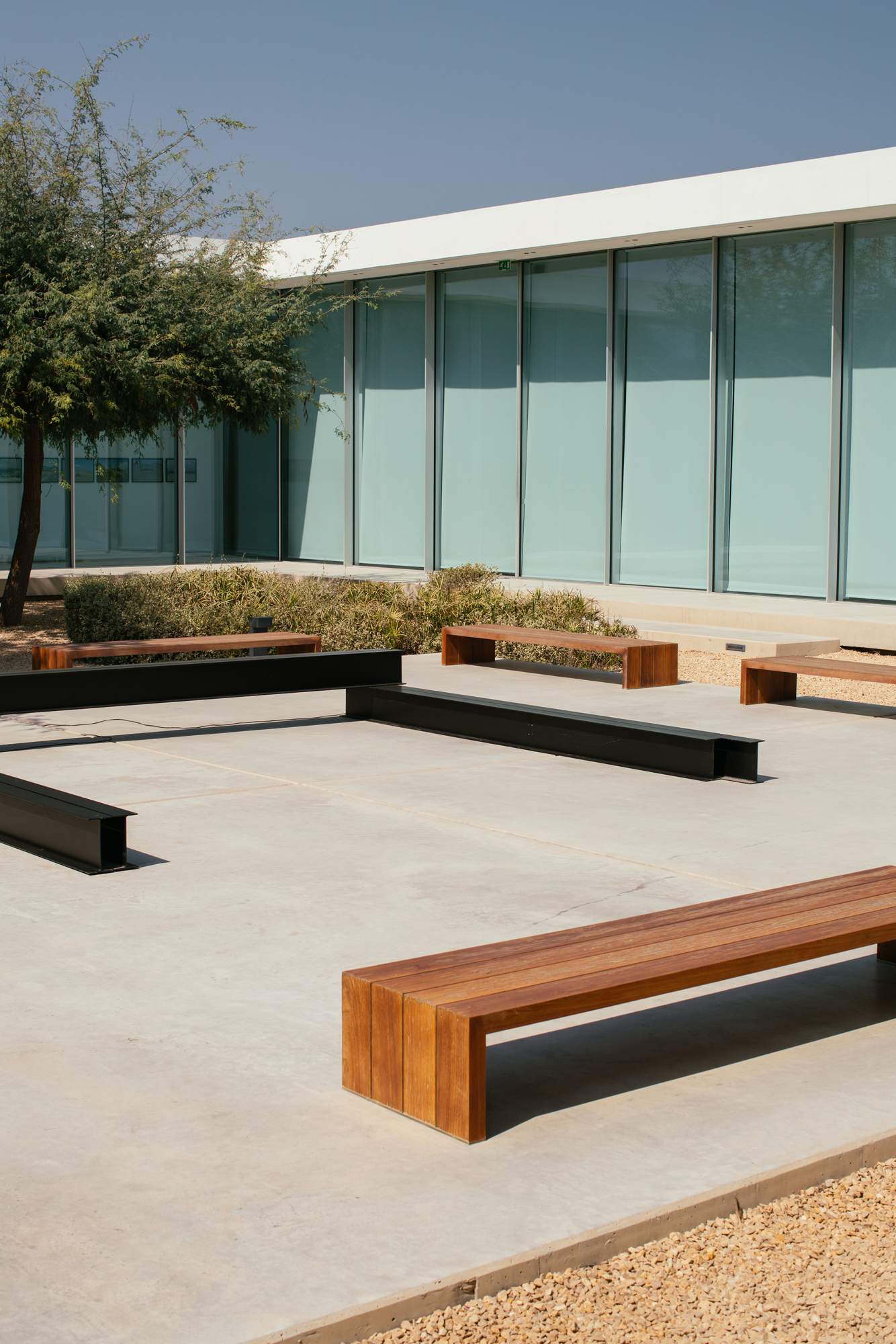 ---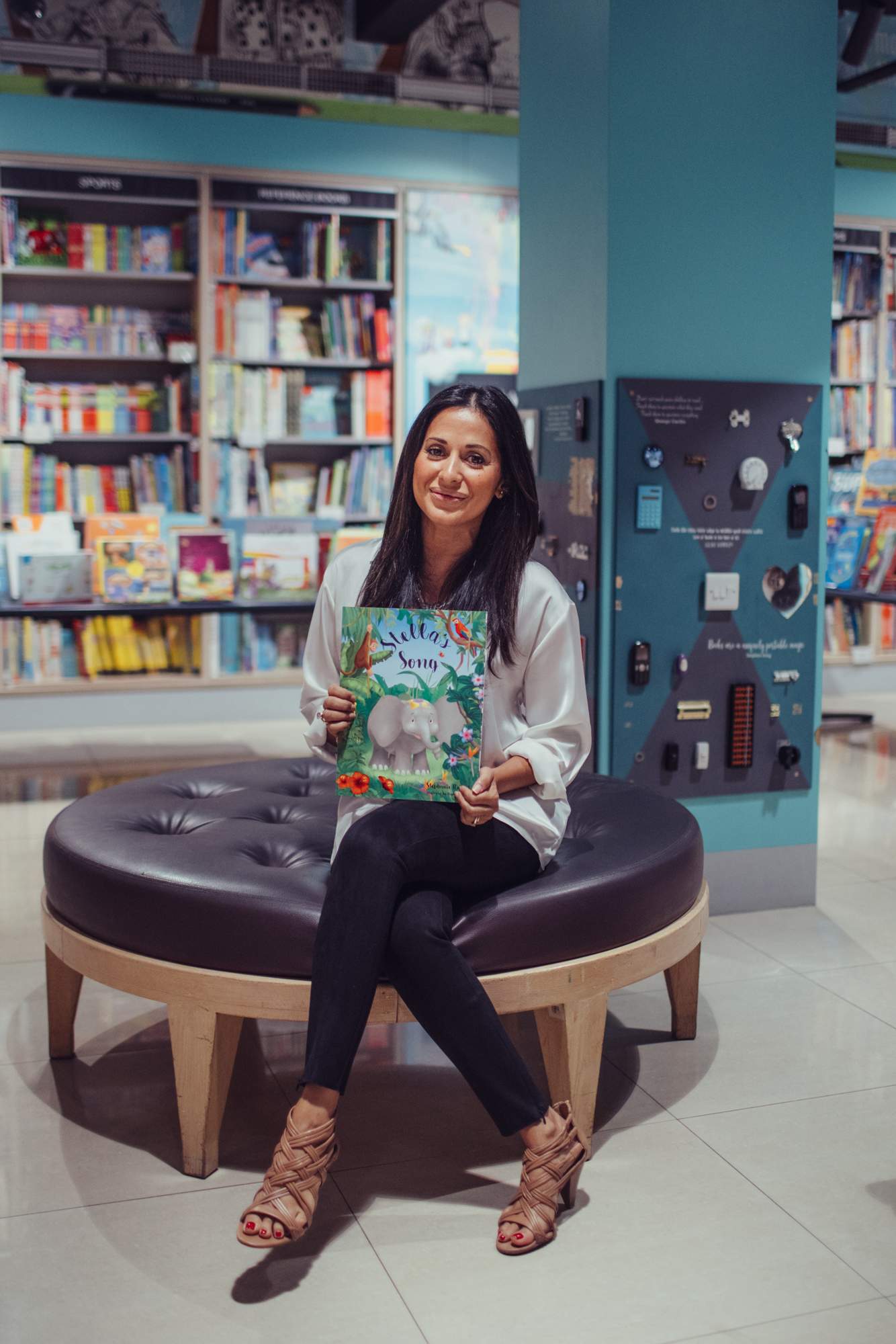 Magrudy's
Literary success
Family-owned Magrudy's launched in Jumeirah, Dubai, in 1975 and has since expanded to become the bookshop across the uae. Its popular salon-style evenings, based around readings, discussions and signings, have attracted a new audience who enjoy the firm's well-stocked, elegantly designed shops.
magrudy.com
---
Clay Corner Studio
Happy potter
Hessa Al Ajmani's Clay Corner Studio in Ajman is a light and earthy space designed to nurture talent through workshops and classes. It has ceramic and painting facilities, a shop and a studio space for hire. Al Ajmani and her team are always on hand to guide the process. 
theclaycornerstudio.com
---
Books to buy
See Dubai through another lens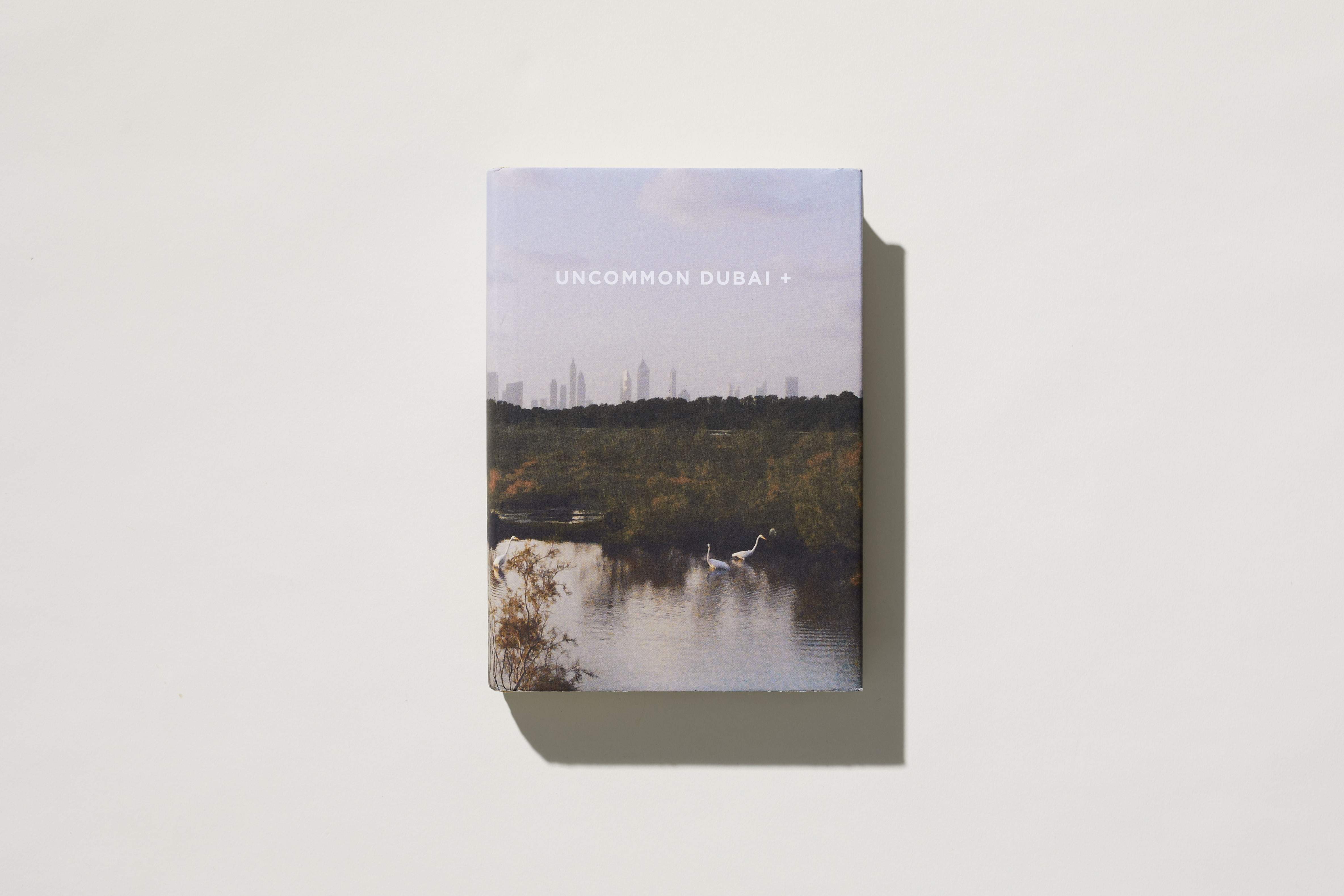 Uncommon Dubai +
Artistic reflections on a changing city
The editor of Uncommon Dubai +, Sharmeen Inayat, calls this handsome hardback a "constellation of conversations to engage with" rather than fully explain the beauty, oddity and charm of Dubai today. It delivers that with class, creativity and not a little charm. Cue essays on the invented tradition of camel racing, the discovery of an ancient crocodile skull in a desert, and architectural intrigues as viewed from beneath viaducts, behind billboards or in the lobbies of abandoned budget hotels.
---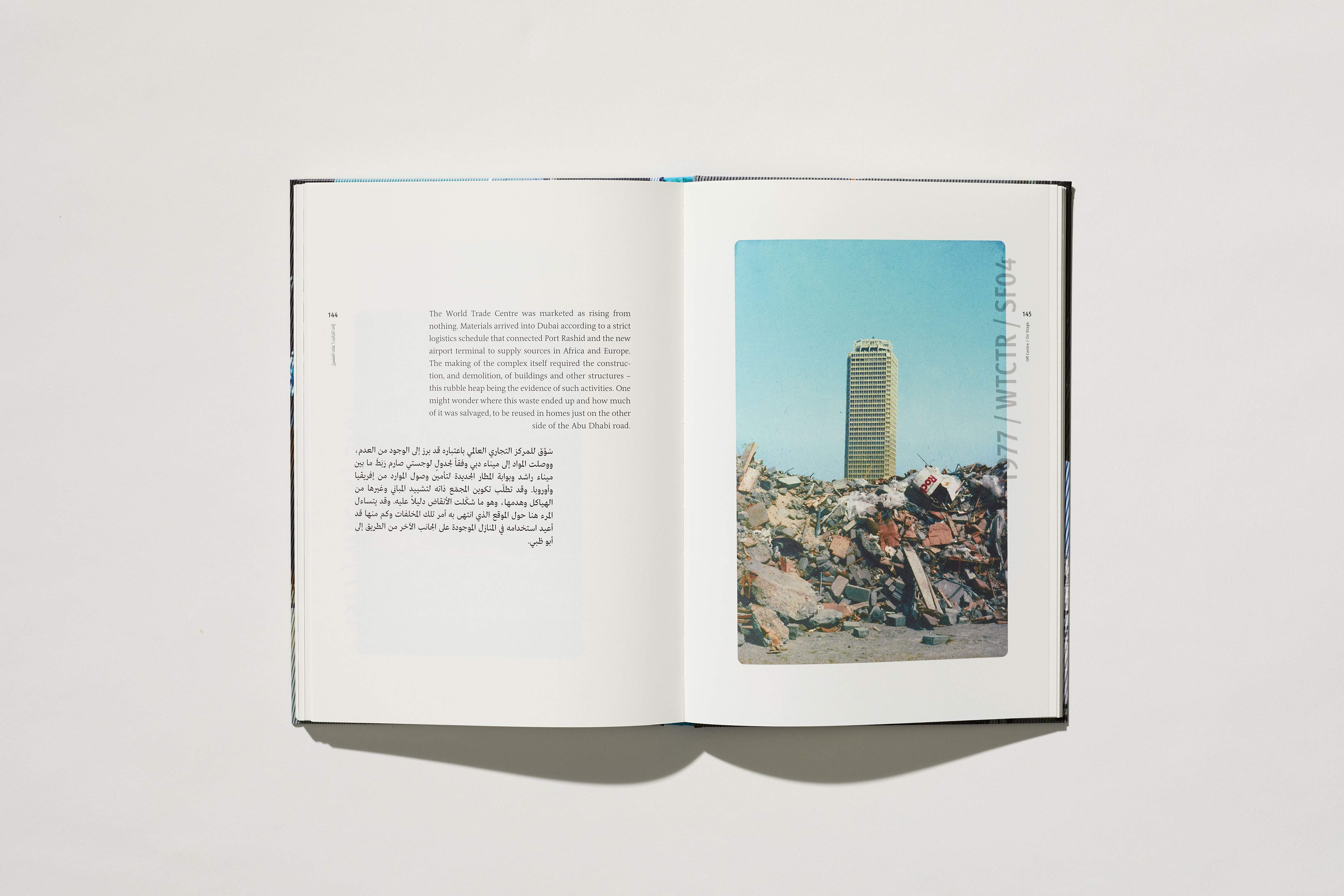 Off Centre / On Stage
Scenes of Dubai in the 1970s
Made to accompany a 2021 show at the Jameel Arts Centre, the archival images from 1976 to 1979 in this collection were taken by two architects who never meant their snaps to go public. Despite this, the shutterbugs have captured a moment. Writer Todd Reisz's silvery prose weaves together the unfamiliar images of half-built high-rises seen from the prow of dunes; eerily unpeopled landscapes alongside reassuringly bustling harbour scenes; and even some rather modern-feeling parks. The 1970s wasn't so long ago but it seems a world away from the nation today. In these pages the past really does feel like foreign country. 
khattbooks.com
---
Artists to watch
Bright futures
There's no shortage of creative talent in the uae. Here are three artists to keep an eye on.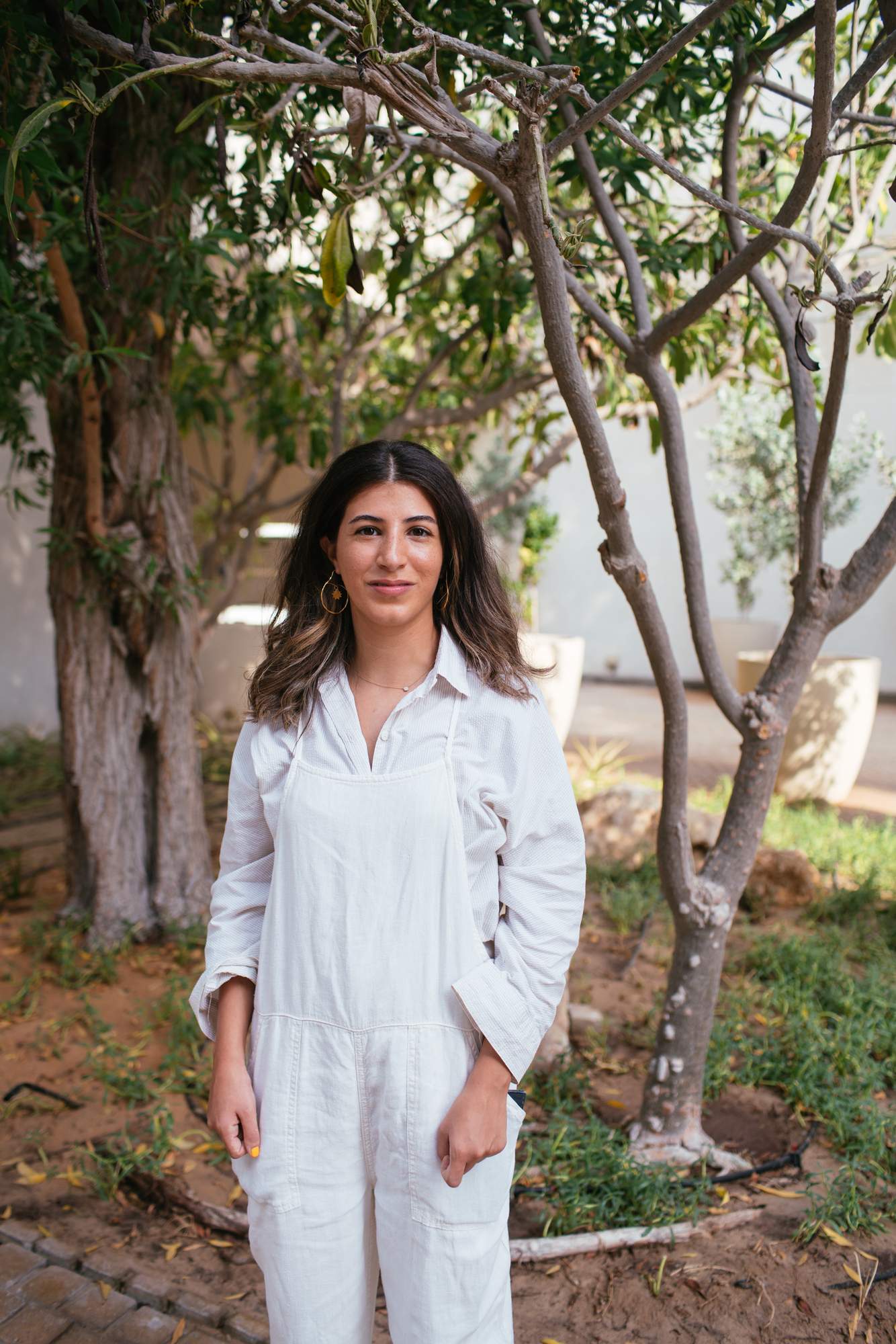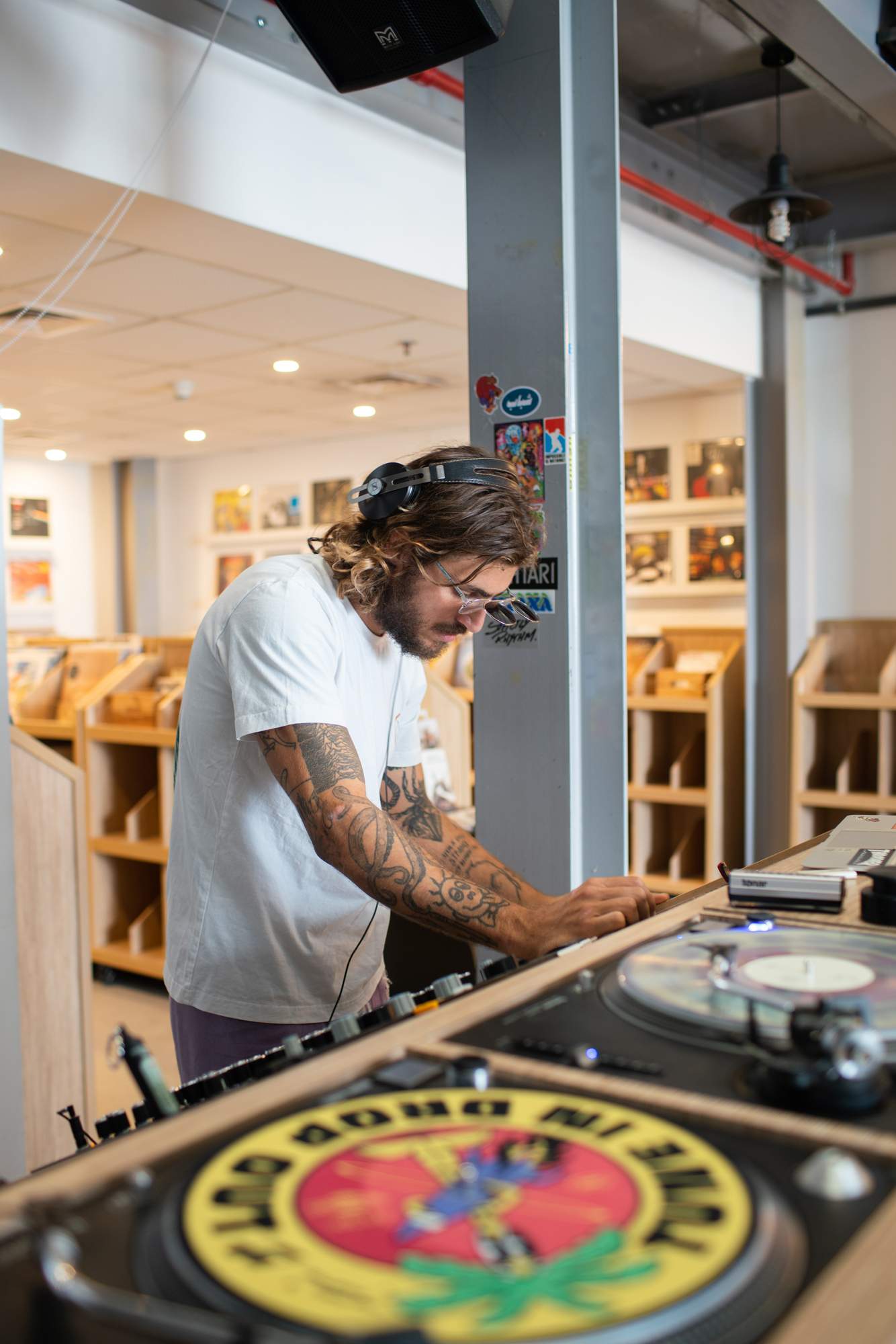 1.
Moza Almatrooshi, Sharjah
This artist studied at London's Slade School of Fine Art and is now based in Sharjah. She's working on a film and installation project in which she follows an itinerant beekeeper as he moves his apiary around some of the rare desert flora in the hills beyond the city. "These bees aren't native to here, some are brought in but some slowly emigrated from south Asia," says Moza Almatrooshi of the hives that she's been studying. "But they all know when these desert shrubs come into bloom. The film is experimental; it's mainly concerned with the movement of the beekeepers and the bees themselves." Are we perhaps looking at people and cities in motion? "Maybe, maybe not," says Almatrooshi. "I'm certainly interested in the patterns that food makes before it gets to our tables." Almatrooshi's work will be shown at Hayy Jameel in Saudi Arabia's artistically inclined city of Jeddah into 2022.
2.
Nahla Tabbaa, Dubai
"At the moment, the centre of my practice is alchemy; taking elements of the old world and adapting them to living in the uae, which changes and evolves all day every day," says artist Nahla Tabbaa. "But I want to ground myself in nature and people, and that's what much of my work tries to do." Tabbaa has spent eight years in the uae working across an array of projects and disciplines: embroidery, cookery, education and curation. It's an oeuvre that (almost) defies description. "All my work is about making a mark," she says. "It's quite obsessive and is about creating but also simply leaving a trace." This idea is apparent in Tabbaa's ongoing "solar dyeing" work, in which she projects the climax and decline of colours in nature, on flowers, vegetables and fruit, as they are exposed to the bright sun.
3.
Hadeel Al Heeti, Dubai
"I was perhaps inspired by my mother, who loves ceramics but has such broad tastes that no two dinner plates were ever the same at our table," says ceramic artist, painter and arts educator Hadeel Al Heeti. The London-born practitioner grew up visiting car-boot sales with her magpie-eyed mother before specialising with her own work on paper, canvas and in ceramics when she moved to the Emirates. "I love working with clay, it's so natural and tactile," she says. "So I started to give my friends pots, cups and plates as I was making too much to keep at home." The rest is history: Al Heeti got to show her colourful, playful, pointedly imperfect vessels at Dubai Design Week and was talent-spotted by the Jameel Arts Centre shop, which is now a key stockist of her work. She also takes commissions and runs her ceramics business, hah Ceramics.
---
Musicians to hear
All the right notes
Hussain Al Jassmi
The heartthrob
Al Jassmi sings in different dialects while melting hearts and bossing Youtube with mixes that amass up to half a billion plays. His secret is in appealing to youth and their parents alike with his upbeat take on life and love. His Dubai Expo song, sung in English, was a hit across the region and he was the first Arab to sing at the Vatican's Christmas concert. 
Balqees
The new pop princess
This young Yemeni-born, Emirates-embraced female singer is much loved and slyly copied by many a uae youth. Her take on traditional rhythms is mashed up with hip-hop and pop stylings that have got her overseas attention. At home, as long as Balqees can steer clear of social media missteps, she's got the future sewn up.
Ahlam
The diva
You can't talk about the uae music scene without mentioning Ahlam, hugely popular and (mostly) loved for her opulent costumes and general extravagance. She became famous in the 1990s for her incredible voice and has kept the public close with her intoxicating diva-ishness. 
Shamma Hamdan
The sister doing it for herself
uae-native Hamdan rose to fame after winning a pan-Arab singing competition by the subtle ruse of singing in the traditional style while strumming a guitar, cutting her hair short, wearing flared trousers and being down to earth. A few glitz-loving locals didn't approve but Hamdan has shown that there's more than one way to be successful.
Hamdan Al Abri
The soul man
Singing mostly in English, this Emirati of African descent isn't held back by his good looks, multi-instrumental talents and the fact that many of his songs have been picked up by international TV shows. 
---
Alserkal Avenue
Centre of the scene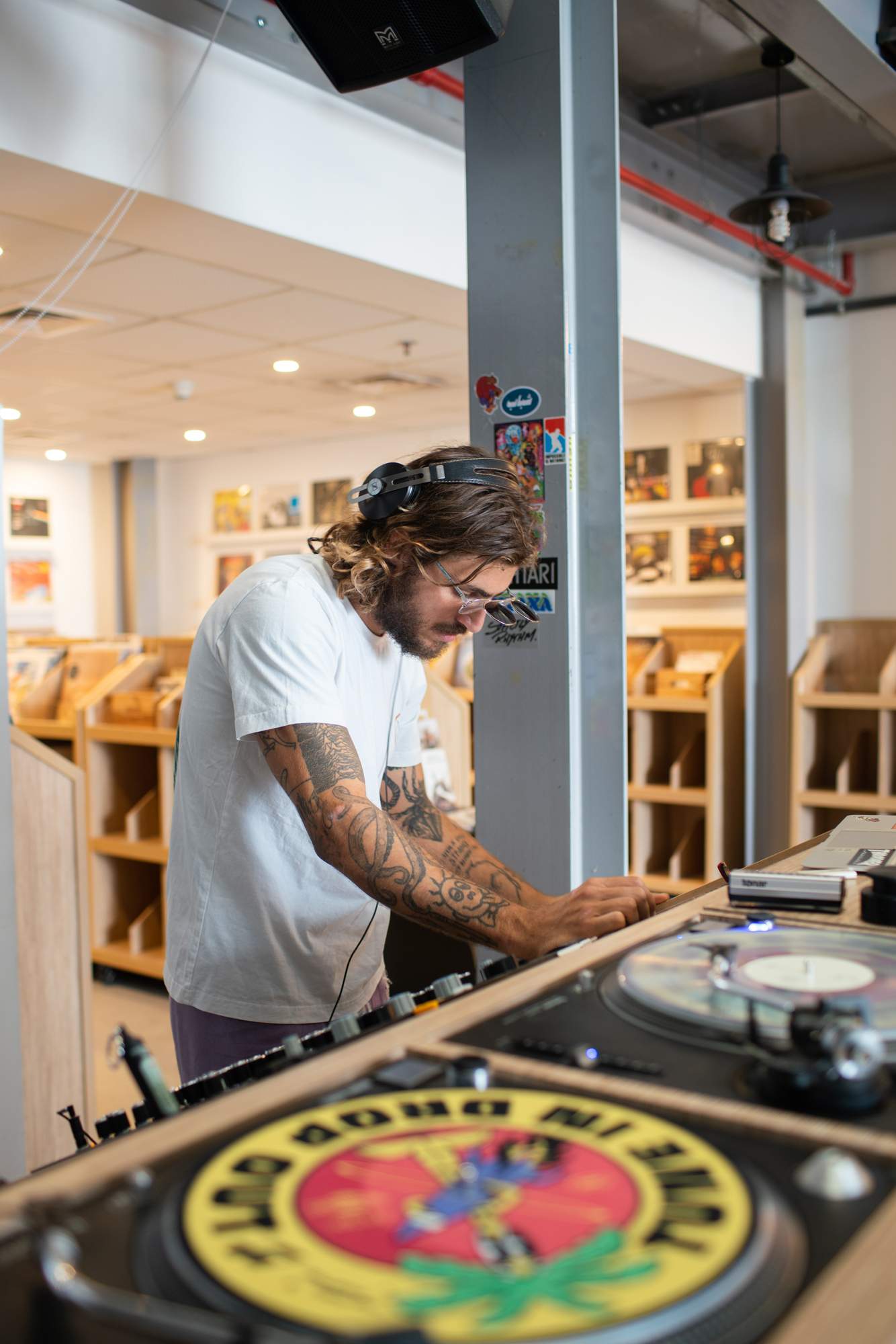 This warren of former industrial warehouses in Al Quoz now houses the uae's most dynamic and "street-level" contemporary gallery quarter, which contains cafés, an arthouse cinema and pumping music venue The Fridge. The uae punches above its weight when it comes to world-class commercial galleries at the major international art fairs, and many are based at Alserkal. By New York or London standards, the vibe is refreshingly collegiate, and it's common for the uninitiated visitor to be shown to a neighbouring gallery by the owner of another (imagine that happening in Mayfair). Although the Alserkal galleries represent an international roster of artists, the focus tends to be on the region. Here is our pick of the Alserkal bunch.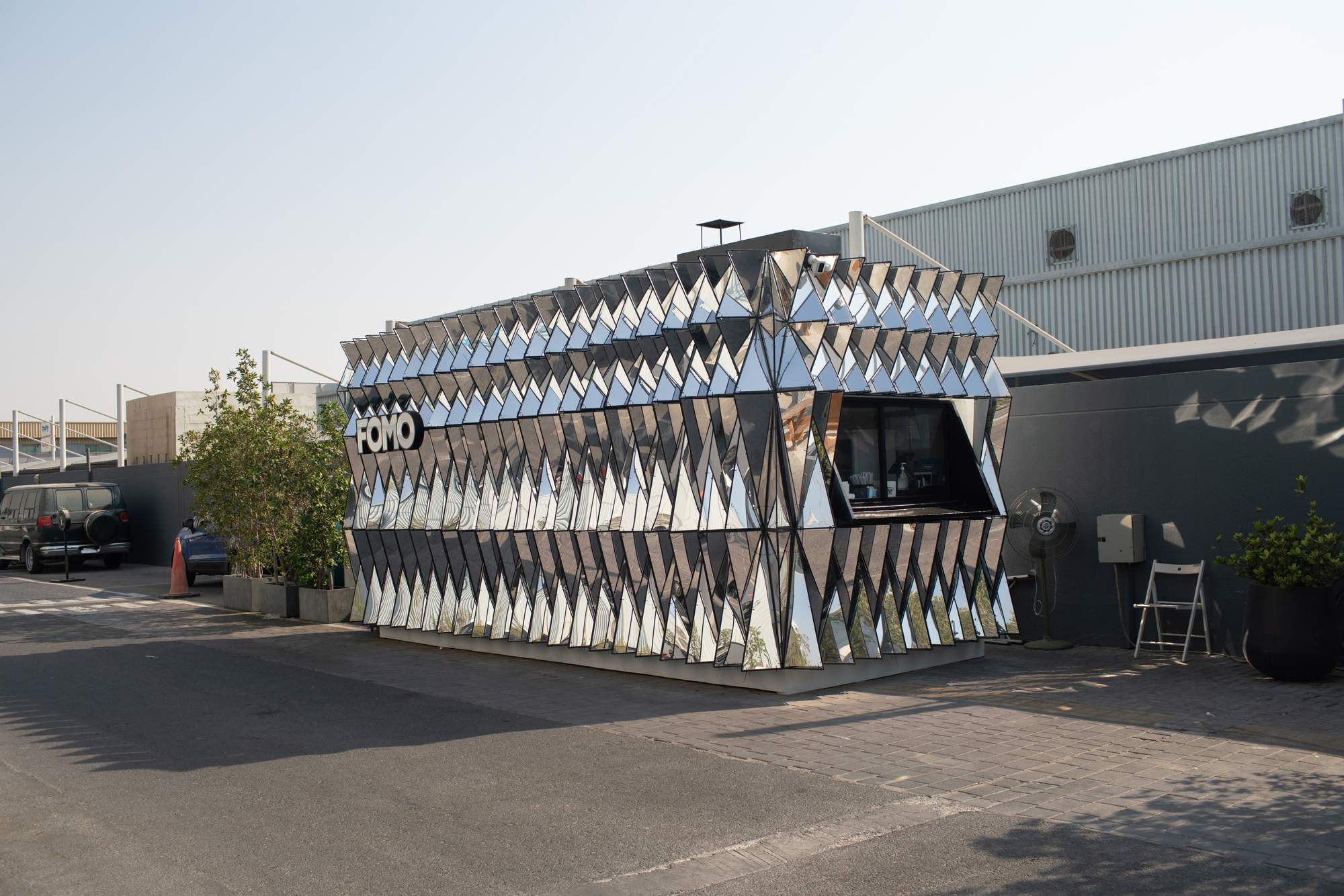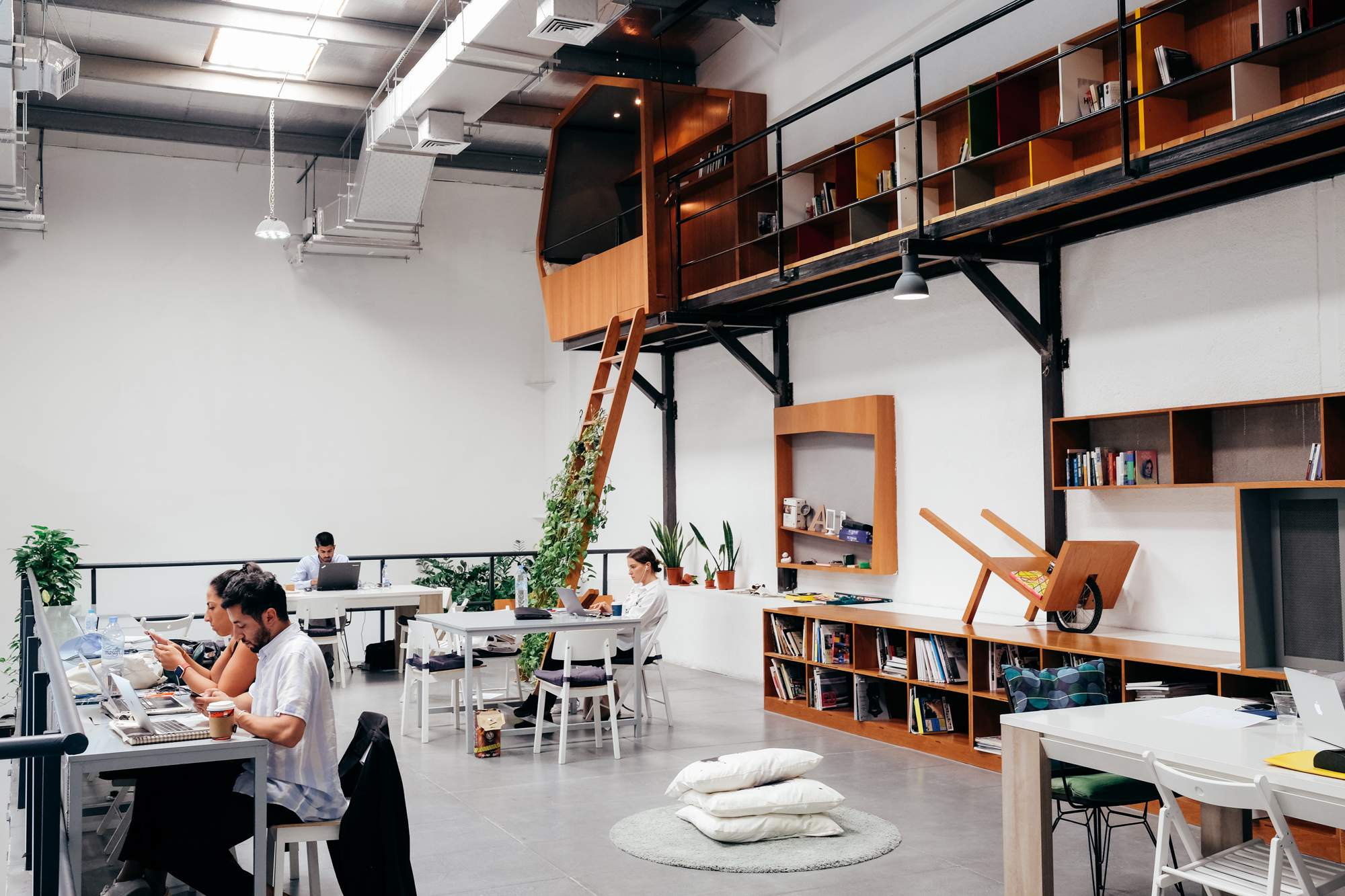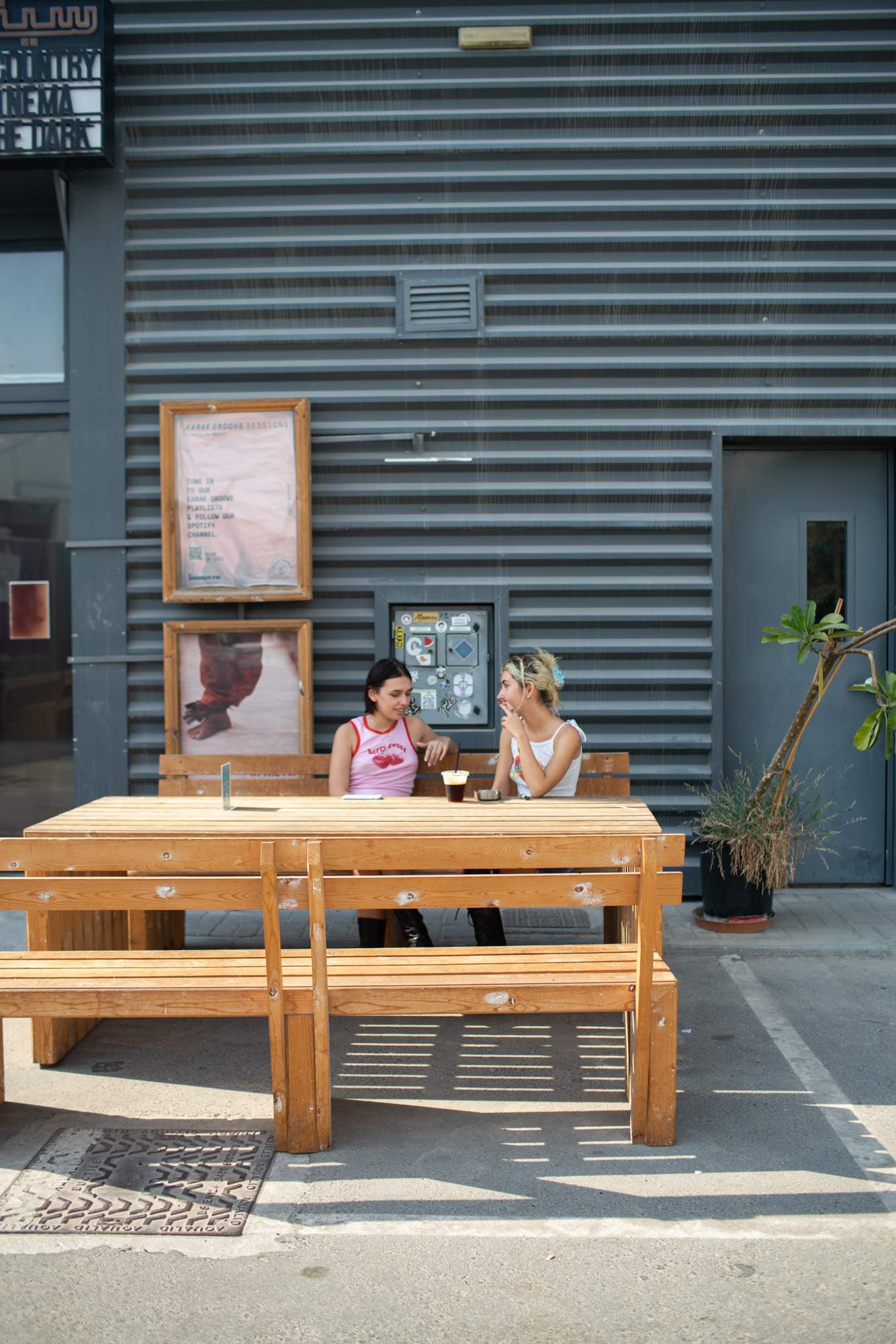 Green Art Gallery
This Dubai institution started life in the late 1980s as the Ornina bookshop in Homs, Syria. Founded by Mayla and Mona Atassi the shop's attic became an exhibition space and soon took off after a show by acclaimed Syrian modernist Fateh Moudarres. On moving to Dubai in 1995, Mayla, with co-founder Amnah Dabbagh, added Lebanese and Iraqi artists to the gallery's roster. In 2011, Mayla's own daughter, Yasmin, took over and moved into the Alserkal space to push a contemporary programme that now includes Kamrooz Aram, Seher Shah, whose works were acquired by the Metropolitan Museum of Art in New York, and Chaouki Choukini, whose art has been acquired by the Centre Pompidou. Artist Afra al Dhaheri is a recent signing. 
gagallery.com
Gallery Isabelle van den Eynde
Belgian art dealer Isabelle van den Eynde is an architect of the uae's contemporary commercial infrastructure. She opened her first gallery, b21, around the corner in 2006 before launching this eponymous space in Alserkal in 2010. Its roster of regional artists includes Iranian brothers Ramin and Rokni Haerizadeh's droll and searching works; Vikram Divecha's inspections of work and value; and Saudi artist Manal AlDowayan's powerful take on womanhood in her homeland and beyond.
ivde.net
Lawrie Shabibi
Founded in 2010 by the manager of Art Dubai, Asmaa Al-Shabibi, and former Christie's man William Lawrie, the gallery supports younger regional and North African artists, as well as diaspora artists in the UK, and it has plugged into the young, informed collector base. Artists range from Asad Faulwell, whose work on the forgotten female fighters of the Algerian War of Independence mixes memory with psychedelia, to Larissa Sansour, who uses film and pop to tell stories about the Middle Eastern experience in a warm, weird and witty style.
lawrieshabibi.com