Rising talents / United Arab Emirates
Street-level style
Think of design in the UAE and you might picture the architectural wonders of its cities' jagged skylines. But scan the street-level ateliers and architecture studios and you'll discover a nation that is bursting with talent, fresh ideas and innovative approaches to the built environment. It's time to meet the makers.
X Architects
Perfect welcome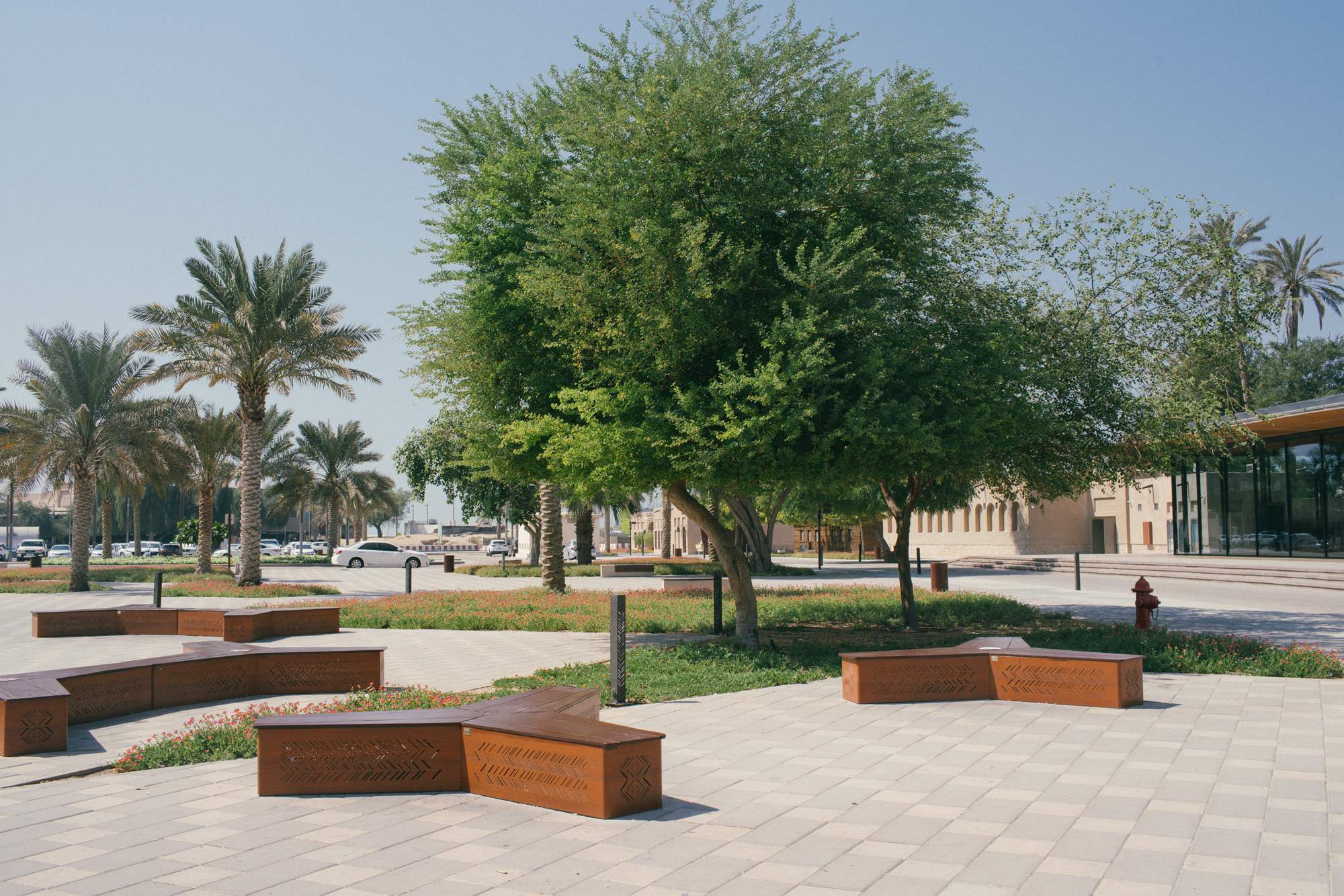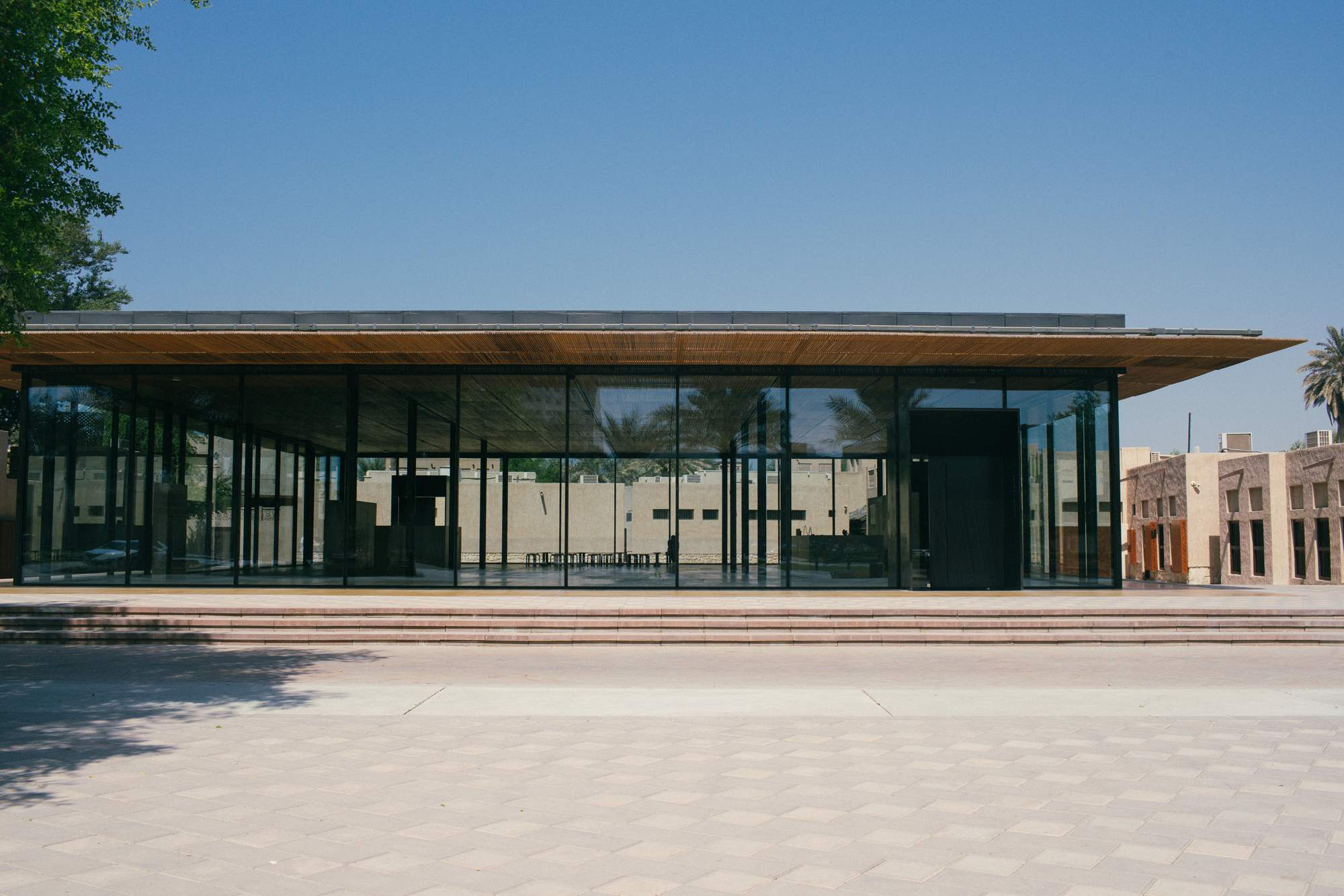 Located by Dubai Creek, north of Bur Dubai and east of Port Rashid, the Al Shindagha neighbourhood was once Dubai's historic centre and home to its ruler from the 1910s to the 1950s. The area's architecture has largely maintained a traditional aesthetic but X Architects studio has tastefully added some contemporary flair. To coincide with Expo 2020, the practice's principal architects, Ahmed Al-Ali and Farid Esmaeil, have created three bold additions: the Shindagha Welcome Pavilion, the Story of the Creek exhibition (on the history of Dubai) and the Perfume House section of the Al Shindagha Museum. The Welcome Pavilion (pictured) is our pick, designed with a modernist nod to the idea of a plaza and a teak roof that references the wood once used to build dhow boats in the area.
x-architects.com
---
"When we came to the uae, I didn't know if we'd stay," says Nuno Abreu, founder of Abu Dhabi-based design studio Slash. "Now I have no intention of leaving." Abreu, who left his native Portugal in 2012, today employs 40 designers, makers and strategists at Slash's smart downtown studio, working on projects ranging from fixed-gear bikes (under the brand Kingdom) and furniture with Japanese makers to books and branding projects. So what keeps him and his international team in Abu Dhabi? In a word: opportunity. "Being here means helping to build the culture and identity of a place and its future," says Abreu with pride, glancing at the proofs of a new book that his team has been putting together. "Anywhere else, you could only dream of getting this kind of access."
slash.me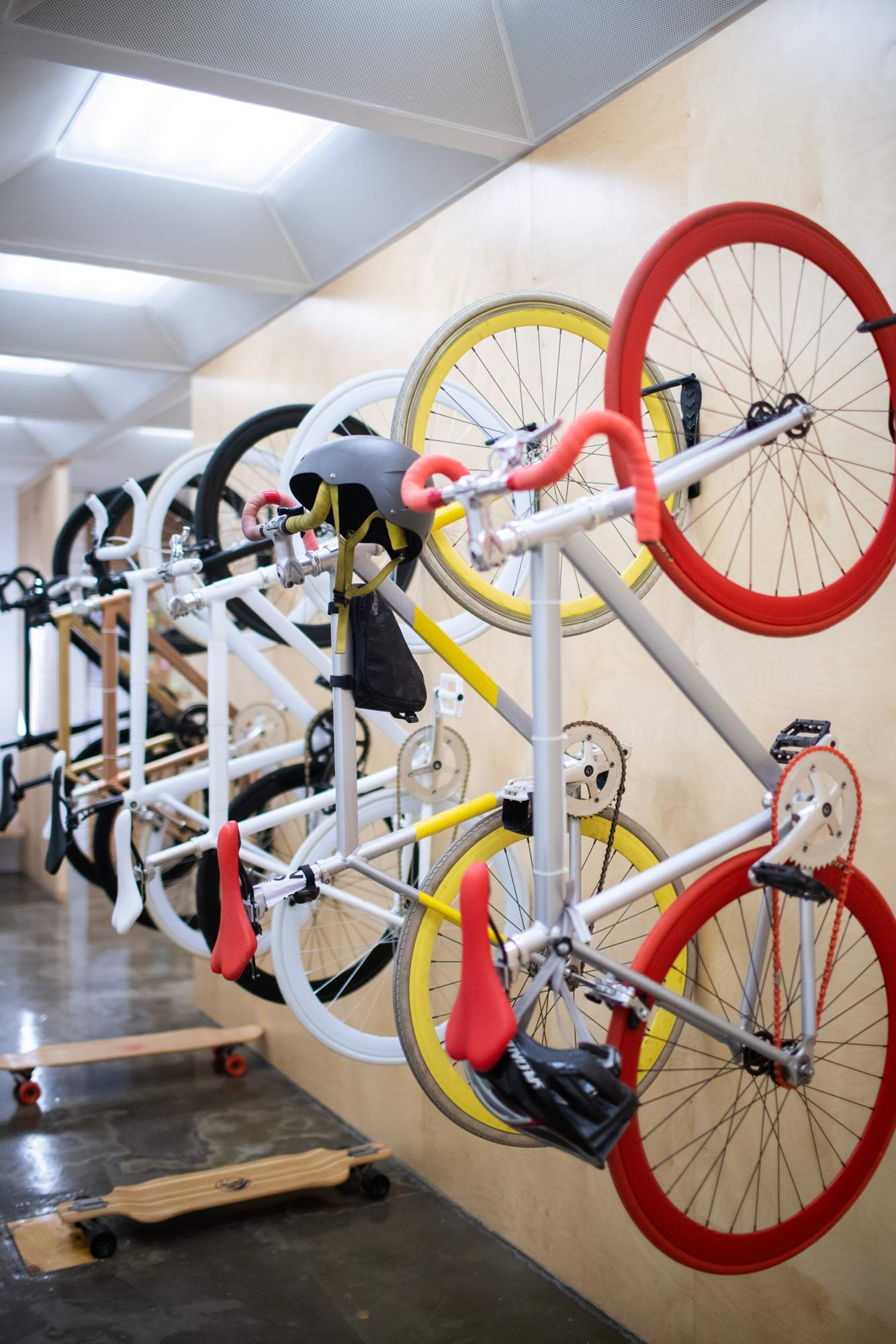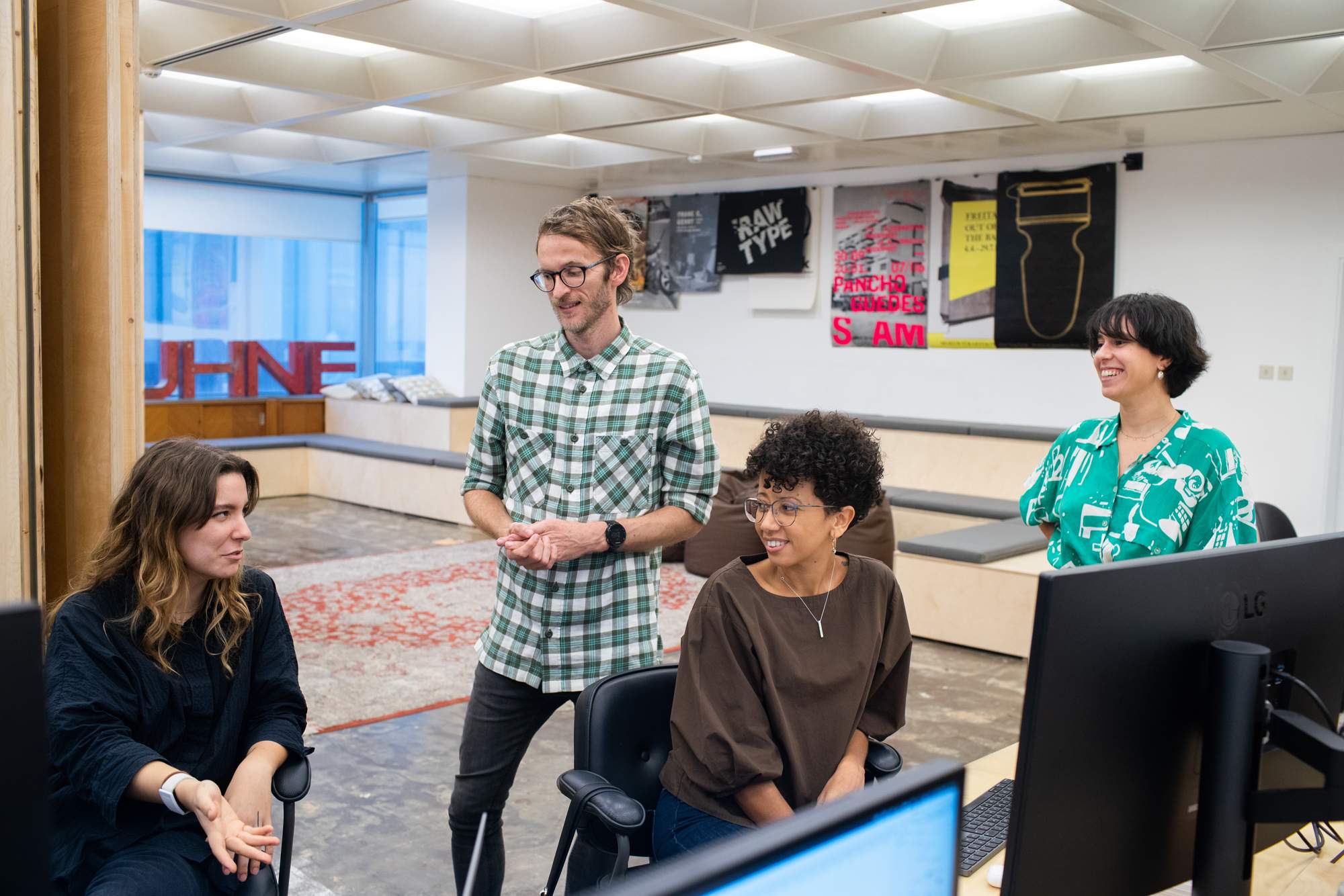 ---
When we meet Mumbai-born architect and interior designer Pallavi Dean (pictured), she is planning a big move. The current office of her practice, Roar, is feeling a little tight for her mostly female team of 25, so they're relocating to bigger digs on Alserkal Avenue. Dean's studio is a go-to practice in the uae for commercial spaces, hospitality projects and residential refits: it revived a space at the Armed Forces Officers Club & Hotel in Abu Dhabi, as well as a host of spaces ranging from nurseries and universities to corporate HQs. "The pace here is exciting and I love the adrenaline," says Dean, whose studio has worked across 10 countries on projects such as hotels in Oman and Morocco and a mosque in Pakistan. "Traditionally the uae was an importer of ideas," she says. "Now companies like ours are based here and we're exporting talent."
designbyroar.com
---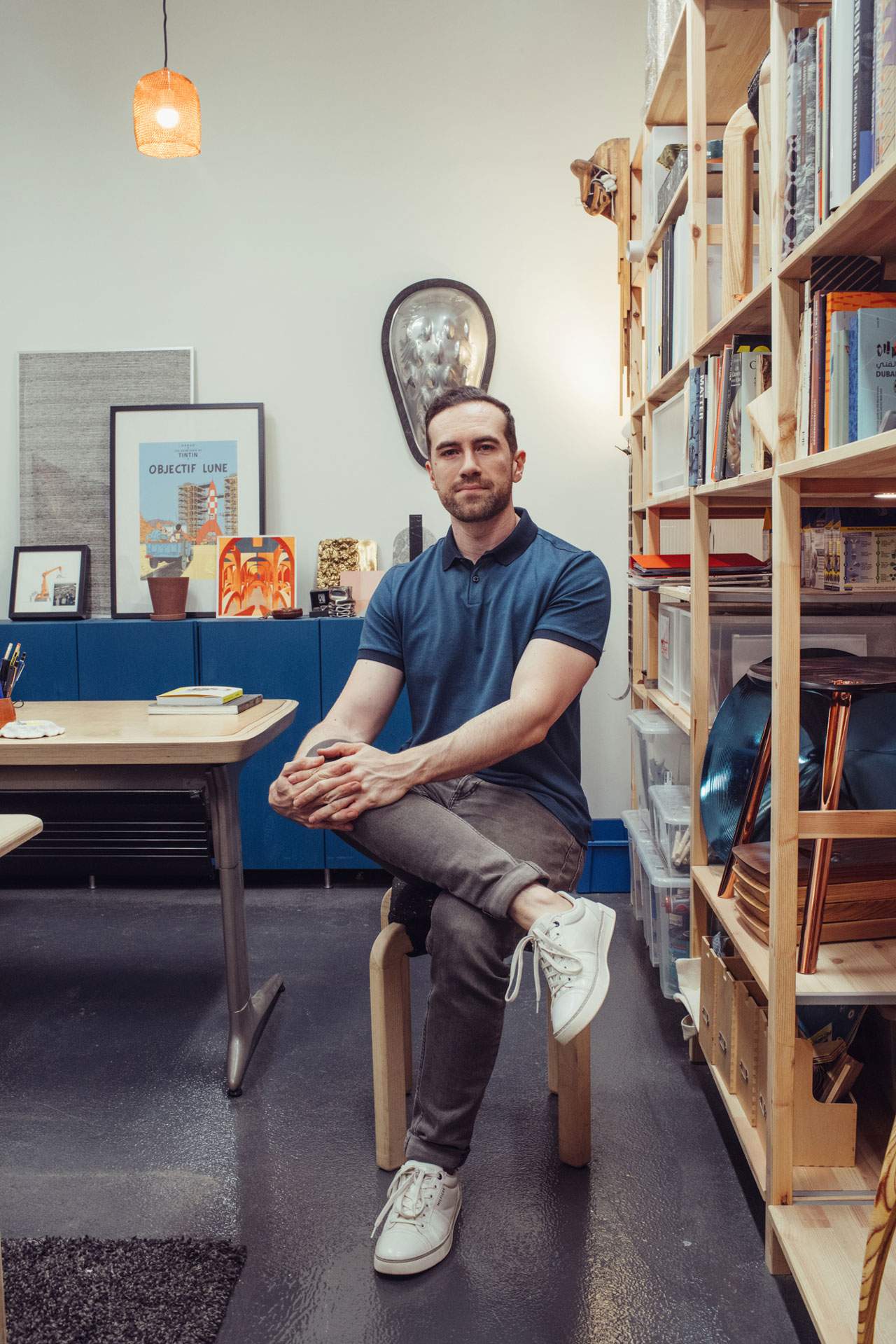 Ammar Kalo
Founder of Kalo
Architect and designer Ammar Kalo makes products ranging from benches to coffee pots that combine craft with digital fabrication.
Tell us about your work.
I am an associate professor and director of labs at the College of Architecture, Art and Design, American University of Sharjah. I'm often jumping between academic research projects, teaching, administrative work and creative work. Though it's a bit much to handle at times, I'm grateful to be able to put on multiple hats at once.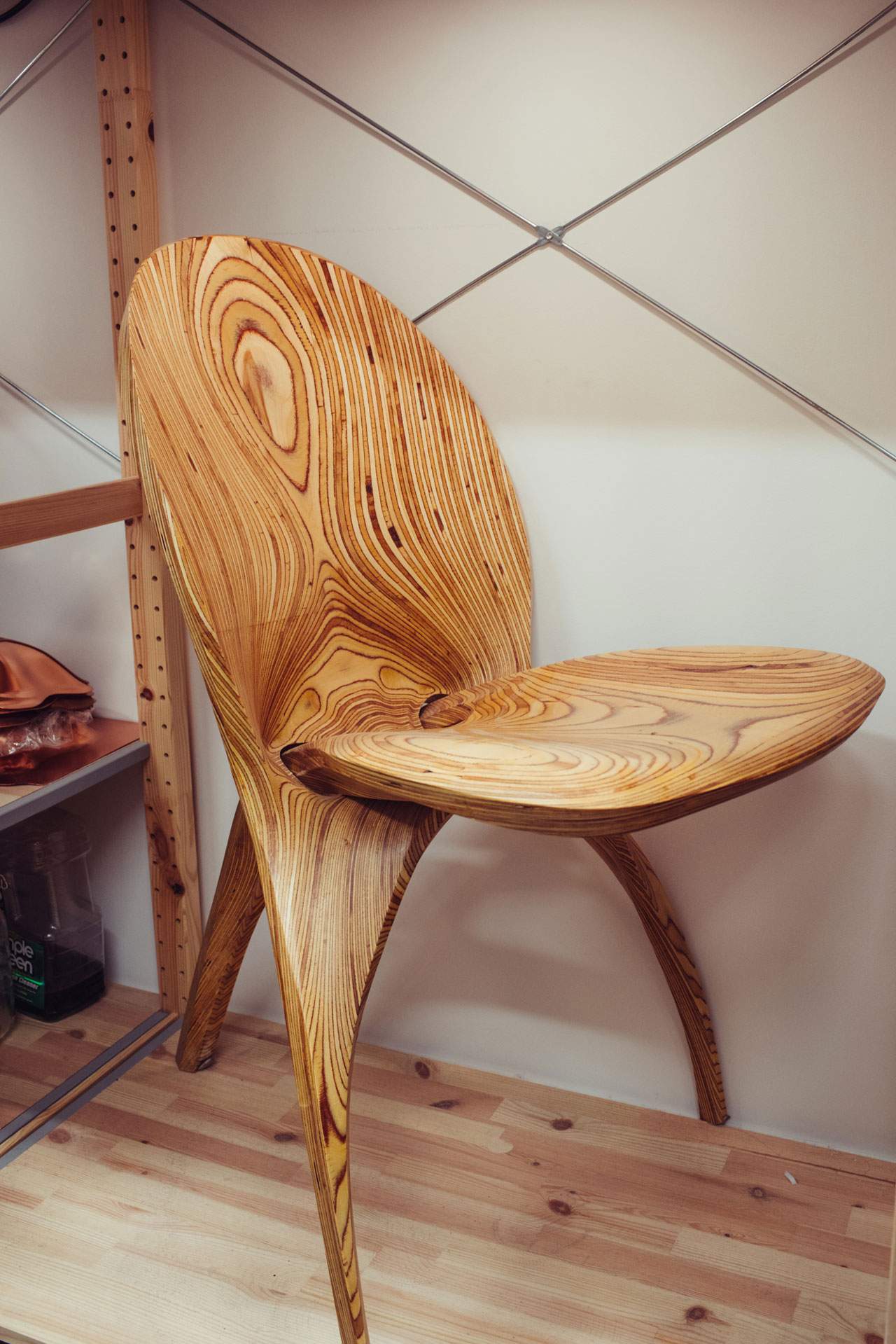 In terms of your company, what's your approach?
A lot of my work is complex from a fabrication perspective but visually simple enough to understand. I like to focus on details and how they can sum up the relationship between the various materials and tell a compelling story.
Can you give us an example?
My latest collection, Carabus, combines robotically formed copper with handcrafted camel leather and walnut wood. It's a dialogue about the best way to express their qualities.
ammarkalo.com
---
Anarchitect
Defying expectations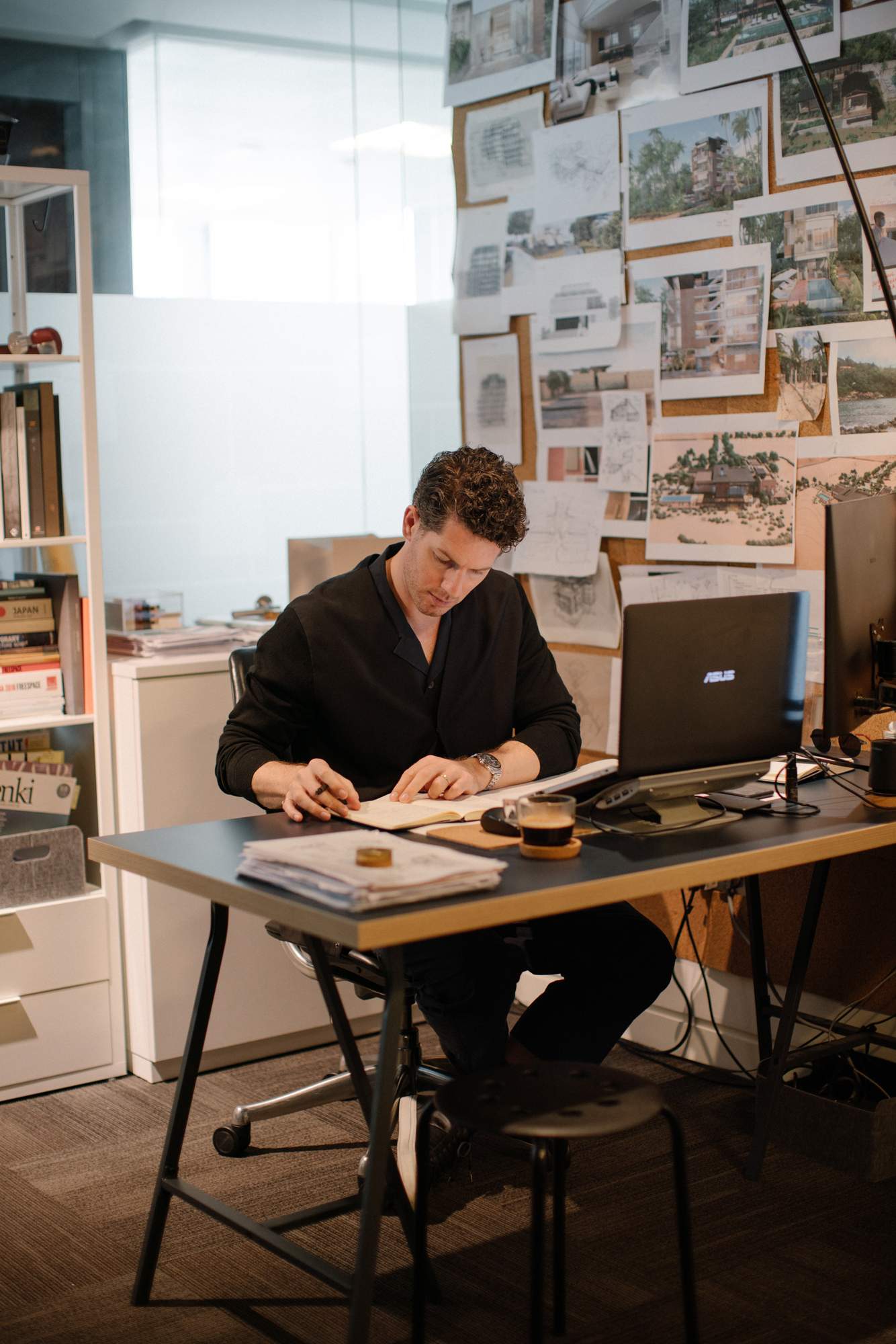 After working on projects in London and Beirut, Sheffield-born Jonathan Ashmore (pictured) started Anarchitect in Dubai at a difficult moment. "The narrative at the time was that people came here if they couldn't make it in London," he says, smiling in the afternoon sun, reflecting through the window of his office in Dubai Marina. What he found was rather different. "I like underdogs and contradictions and there was a sense of energy here. Something dynamic, unexpected and different." Ashmore touched down in 2009 and started out on his own four years later, launching his company with a penthouse project in the Foster 1 Partners-designed Index Tower. And he hasn't looked back. Today his nimble team of seven –including his wife, Militza – has tackled projects for clients in countries including Serbia, Uganda and Kenya, as well as a Geoffrey Bawa-inspired hotel in Sri Lanka. So, how has the uae changed in that time? "Now people come here for ideas," he says.
anarchitect.com
---
Top of the shops
Retail therapy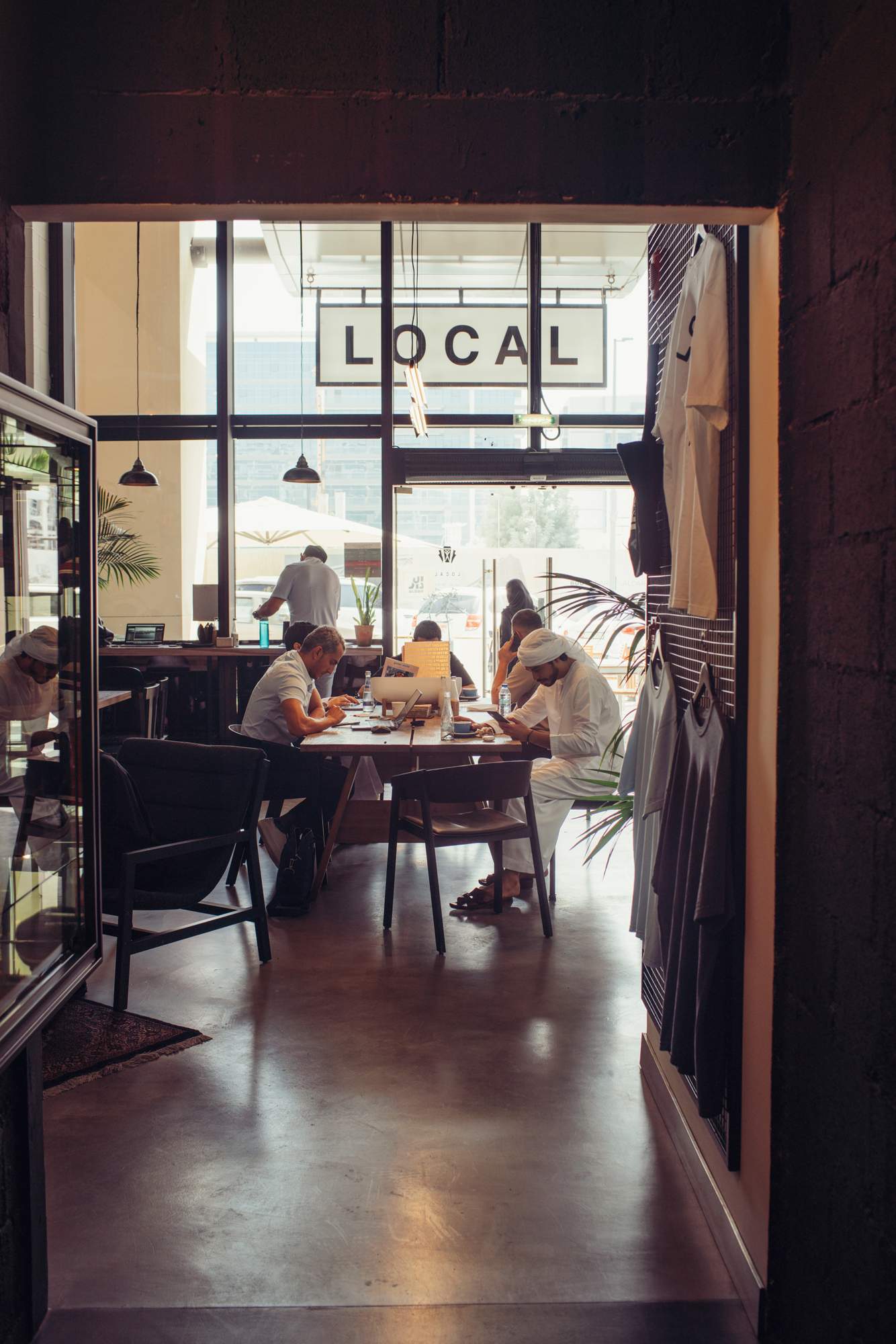 There's far more to the uae than breezy malls, though these offer wonderful respite during the summer heat. Local concept shop (pictured, above) in Abu Dhabi stocks limited-edition trainers from established brands, while offering smart barbershops and cafés. For something more decorative, try mks Jewellery, founded by Sheikha Mariam bint Khalifa bin Saif Al Nahyan in 2013 with a mission to empower women to share their stories. Meanwhile, Peter Ahn's Frame (pictured, be low) in Dubai Design District (next to his ramen shop Yui) stocks books and skatewear. If you want to see one of the nation's mega-malls, visit The Dubai Mall, where you'll find Books Kinokuniya Dubai, which sells everything you can imagine on the printed page.
localco.ae; mksjewellery.com; selectshopframe.com; uae.kinokuniya.com
---
Rabah Saeid
Founder and creative director of Styled Habitat
A member of the American Society of Interior Designers, Saeid founded Styled Habitat in 2016 in Dubai and has transformed spaces in cities from Abu Dhabi to Marrakech. Saeid, who initially intended to study medicine in the US, moved to the uae in 2012 to pursue her career.
What is Styled Habitat?
Our office in Dubai Design District is designed to be an experience, a place to feel connected to our surroundings. It was a chance to design something where we were the client.
Can you tell us about some projects you are proud of?
We are proud of the new regional headquarters and r&d centre for the Norwegian paint company Jotun in Dubai Science Park. It pays homage to Jotun's Nordic roots and Scandinavian sensibility through natural materials, with a focus on simplicity and functionality.
What are you currently working on?
Right now we're working on a space in the Dubai International Financial Centre and a project at the historical site of Qasr Al Muwaiji in Al Ain, which is the birthplace of Sheikh Zayed.
How is the design industry in the UAE changing?
Dubai today is an interesting playground for designers. The city seems to be over words such as "greatest", "tallest" and "first". There is a movement to activate smaller clusters, which come with limitations and create opportunities for problem-solving and creativity. The clients tend to be informed and more design-savvy. Don't get me wrong; we are still very much an "I need it now" culture. But that is slowly changing. 
styledhabitat.com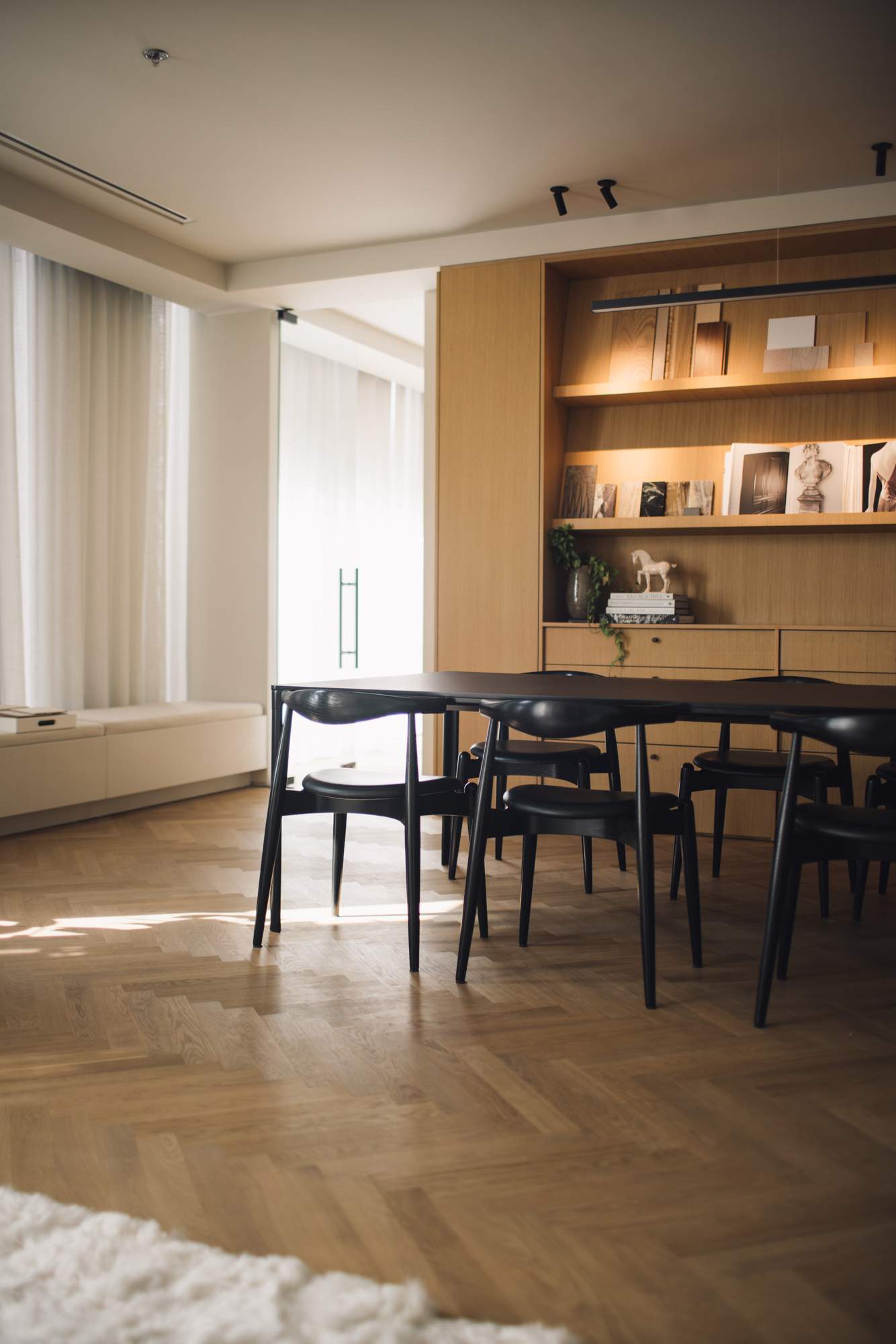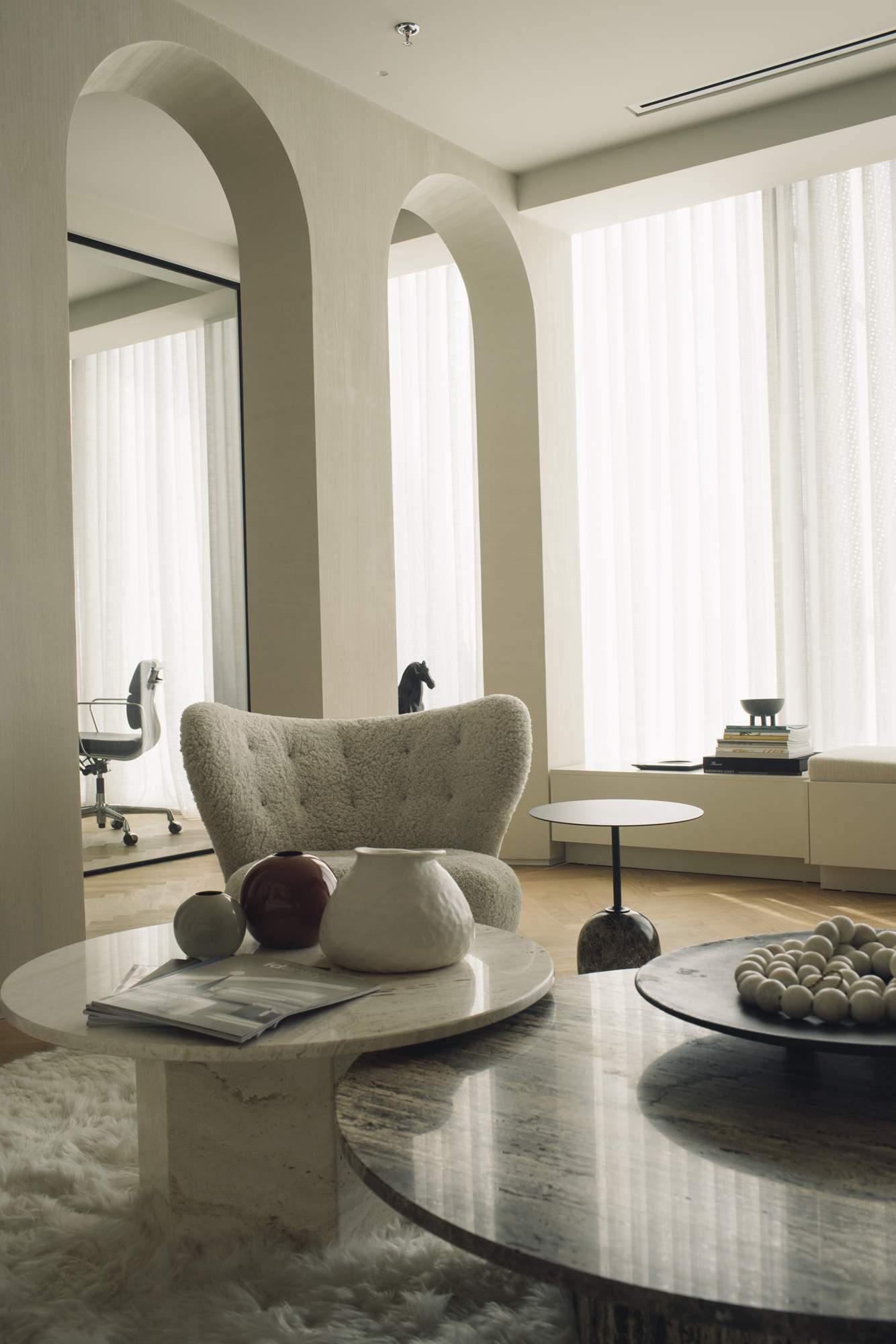 ---
Plyconcept
Keeping it clean
Husband-and-wife duo Adam and Viara Nicholson work with a small team in their Dubai studio to create simple, sustainable furniture. Every piece is made from responsibly sourced plywood without the use of formaldehyde and assembled and treated with water-based sealants and stains. "We put natural and clean furniture pieces in people's homes," says Viara (picture d). "And for every piece of plywood that we use, we plant trees to try to offset our footprint as much as we possibly can."
plyconcept.ae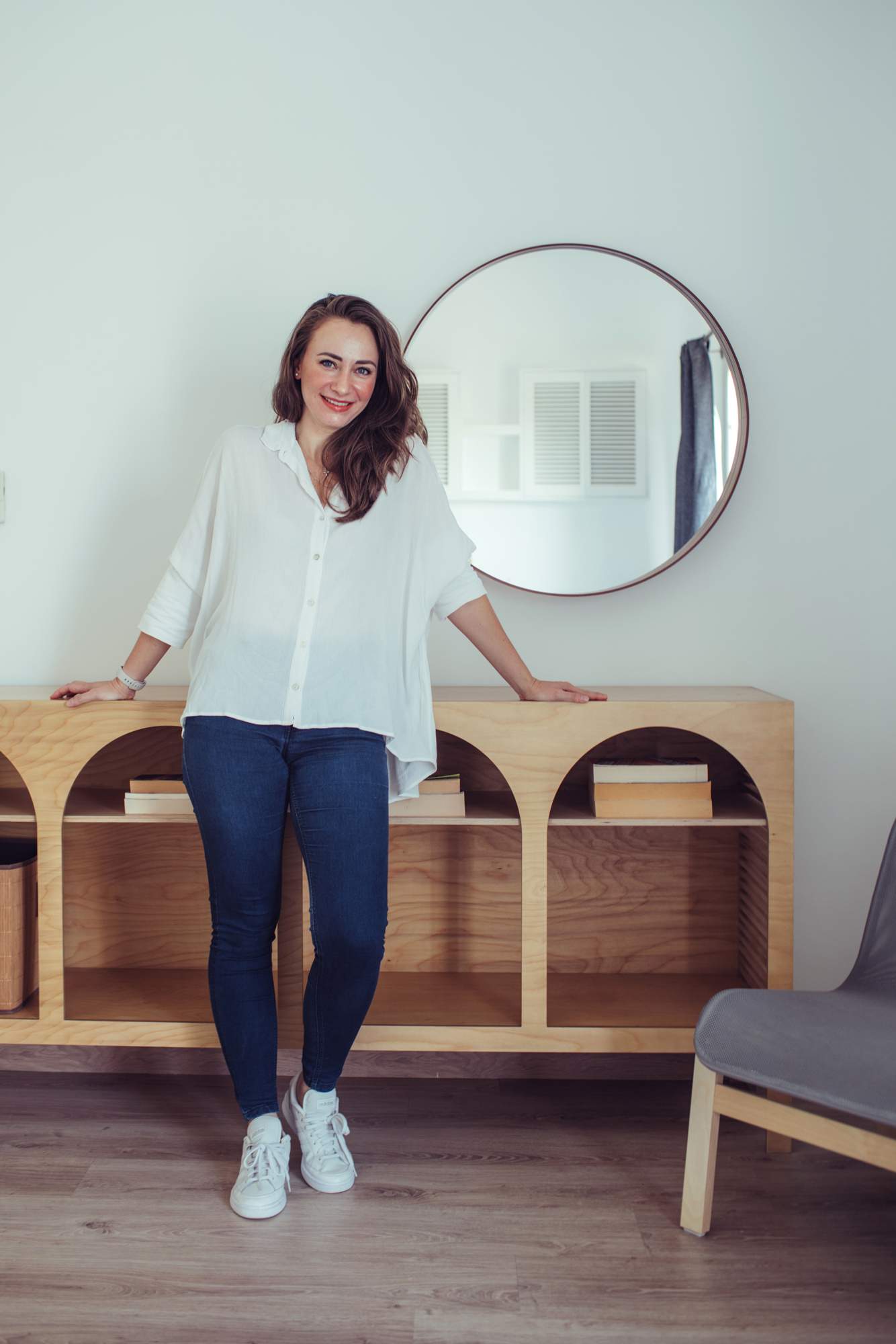 ---
Three projects on the horizon
In the pipeline
As you approach the Louvre Abu Dhabi from the city's downtown, you might spot the still-scaffolding-covered Abrahamic Family House by David Adjaye. The premise? A mosque, synagogue and church facing one another, and a secular space for meetings. There's a nod here to the uae's place as a tolerant meeting point for the faiths. Also on Saadiyat Island is the on-again, off-again Guggenheim Abu Dhabi by Frank Gehry. You could be cynical about the city buying in art franchises from abroad and appointing starchitects to make them but one trip to the Louvre Abu Dhabi should put that to rest. Elsewhere, Sharjah's Barjeel Museum for Modern Art hasn't broken ground yet but the entries for its design show an array of talent seeking the commission. For proof, look to Iranian architect Habibeh Madjdabadi's fresh take on the Barjeel (wind tower).
---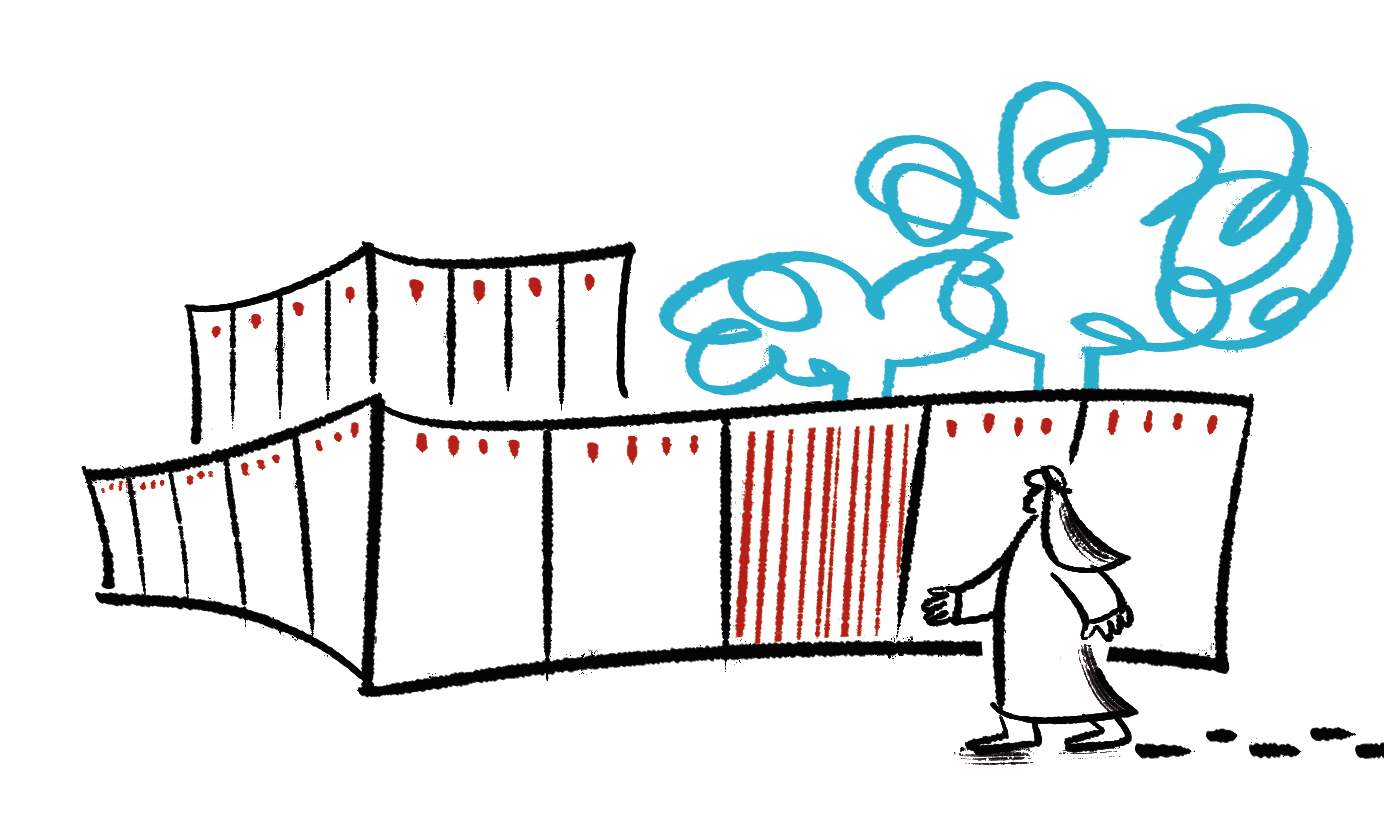 'Sha'bi' houses
Not too shabby
High-rises might seem like the uae's go-to vernacular but one overlooked archetype is ripe for reinvention: the boxy sha'bi house. Introduced by Sheikh Zayed in the 1960s as a way to rehouse a largely Bedouin population, these small but clever pastel cubes feature outdoor courtyards, capture the breeze and can be reconfigured to suit families as they grow and contract. Some examples from the 1960s can still be glimpsed in Al Ain and elsewhere but this low-rise, human-scale form of development is worth a second look. Developers take note.
---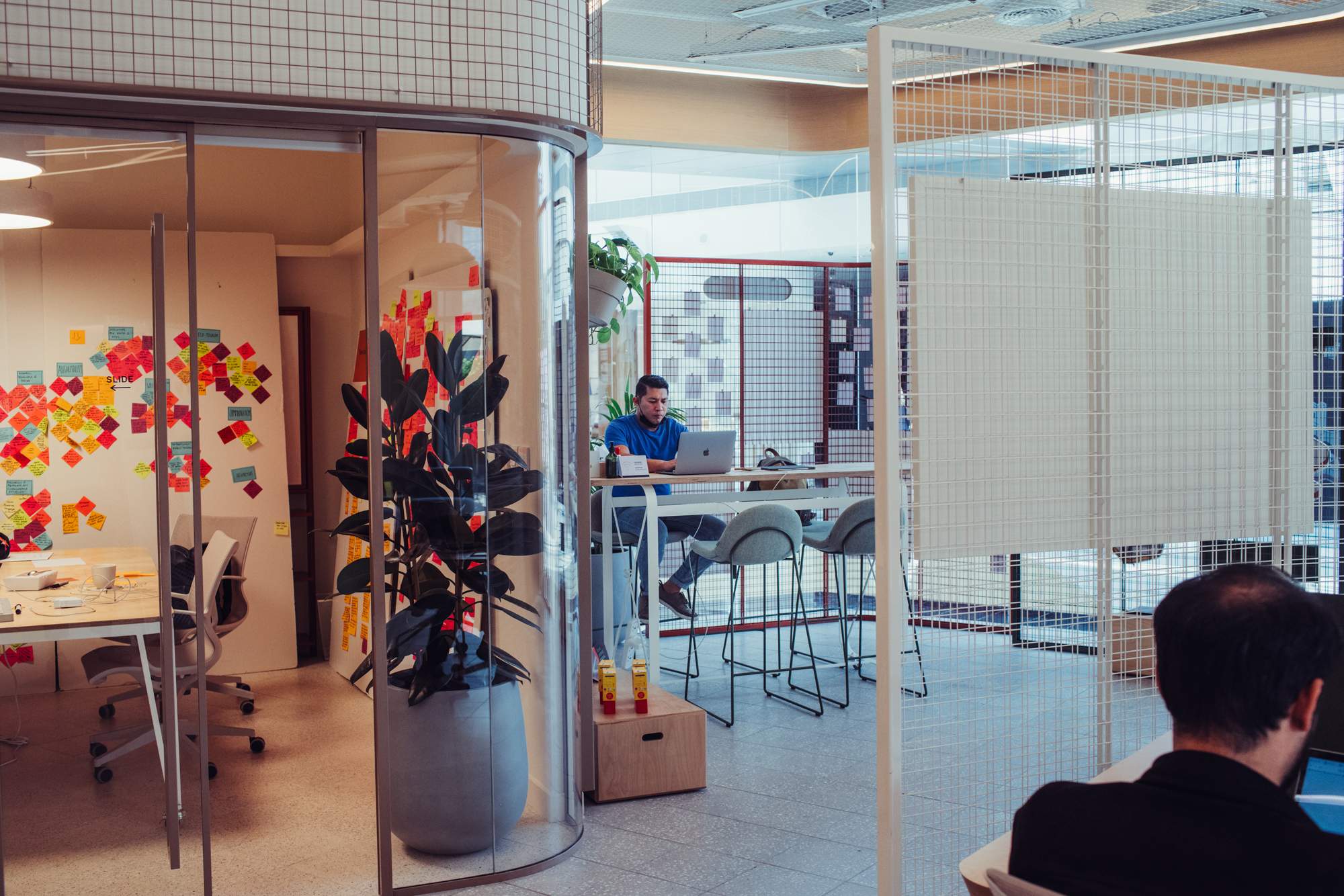 With offices in London, Dubai and Istanbul, Atölye aims to be more than a design studio by investing in creative spaces and an academy. Its projects span app design to architecture, educational projects and research. The latter ranges from engaging older smartphone users to offsetting the carbon footprint of industrial design. For the studio's take on the circular economy, it staged a pop-up in the Design District called the "The Re:turn" during November's Design Week.
atolye.io
Three more design-minded firms.
Fikra Design Studio 
Founded in 2006 by Salem Al-Qassimi, this design-led space in Sharjah has a studio, gallery, café and co-working area.
fikradesigns.com
Studio Muju
Co-founders Jumana Taha and Mentalla Said design furniture and have brought a playful touch to interiors since setting up in 2014.
studiomuju.com
Abjad Design 
Sheikha bin Dhaher and Diana Hawatmeh's Abjad Design is a dab hand at packaging, print layout and products.
abjaddesign.com
---
Sheikh Zayed Grand Mosque
Moment of reflection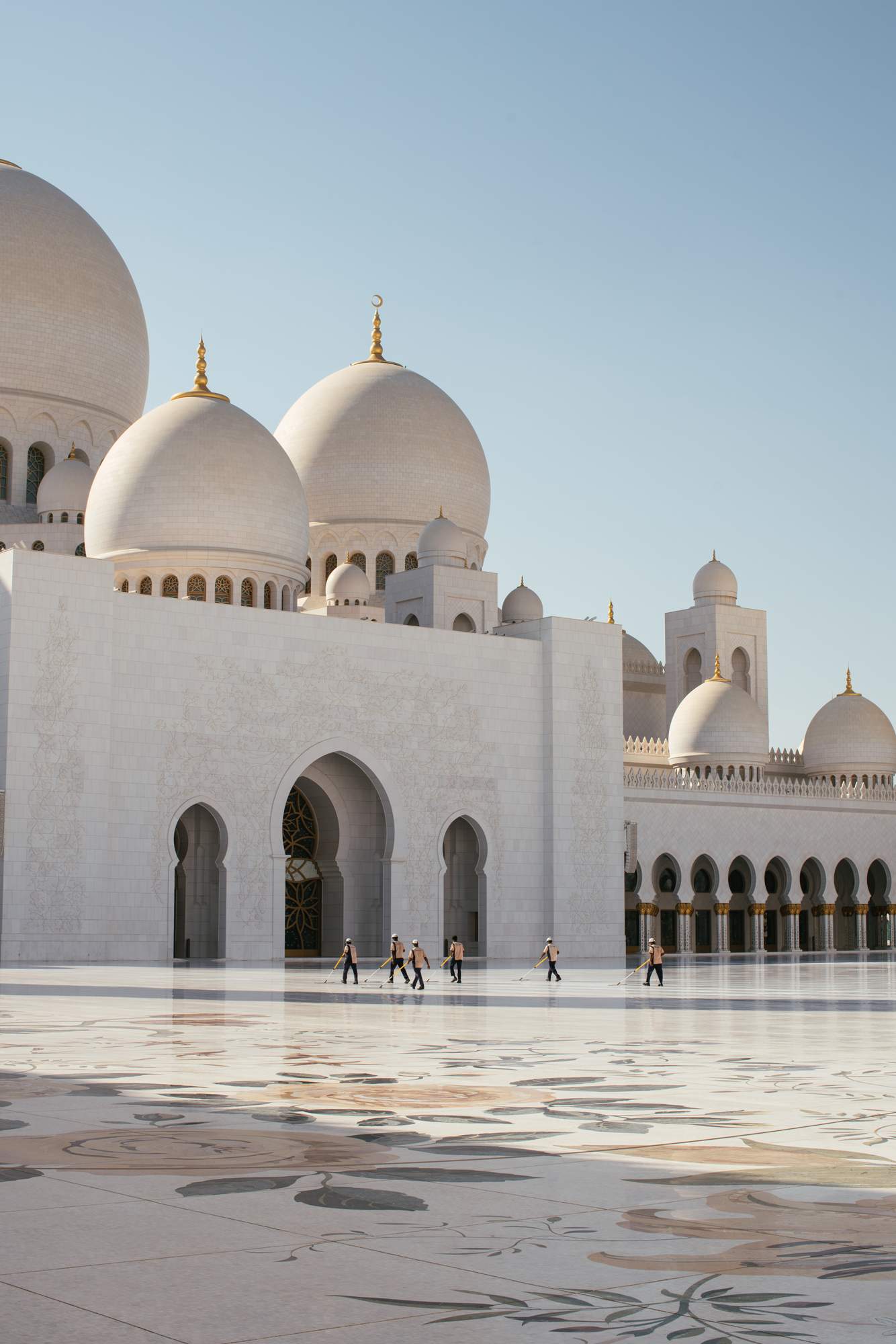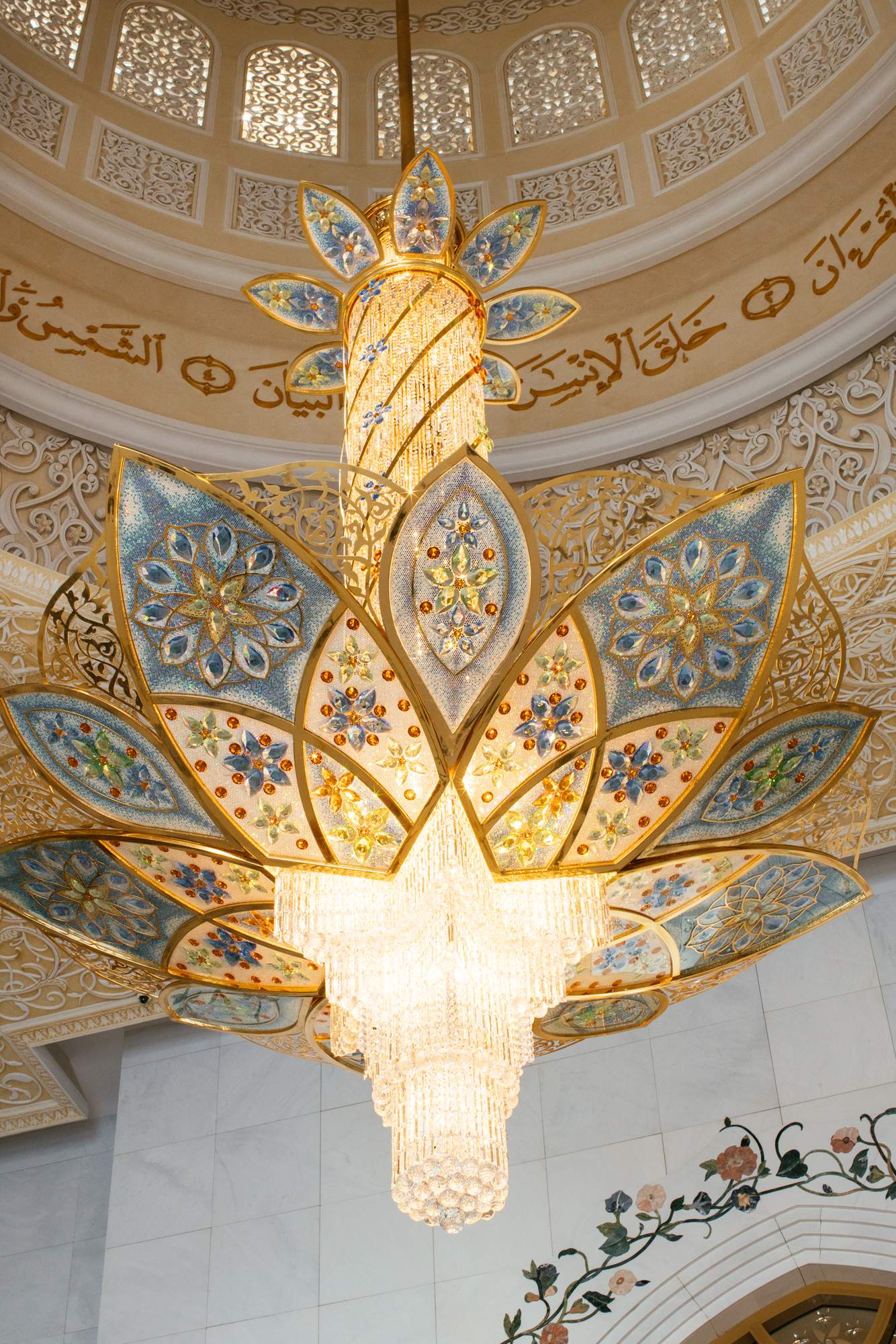 If you travel from the airport to downtown Abu Dhabi at night, you'll spy the awesome sight of the Sheikh Zayed Grand Mosque floodlit in soft neons. Seen from the right perspective, its double appears mirrored in the reflecting pool below. During the day, its marble expanses and intricate mosaic courtyard welcome visitors to a space that accommodates as many as 40,000 worshippers.
szgmc.gov.ae
---
The blueprint
Five architects we'd hire
Loci
Co-founders Hamad Khoory and Hani Fallaha's projects riff on regional themes with a simple, pared-down palette in elegant boxy forms. The approach has won the team commissions from the uae to Oman, Iraq and Egypt.
loci.ae
Dabbagh Architects
Saudi architect Sumaya Dabbagh studied in the UK but brought her experiences to the uae, where she has created countless buildings, including the elegant Mleiha Archaeological Centre in Sharjah.
dabbagharchitects.com
T Zed Architects
After spending his childhood in Luxembourg, Tarik Al Zaharna studied in London and worked in the US before founding his studio in 2015. His work brings that cosmopolitan touch to hotels to cafés, offices and homes.
tzed-architects.com
Mona El Mousfy 
Sharjah Art Foundation consultant Mona El Mousfy previously worked at the American University of Sharjah and founded SpaceContinuum in 2014 to continue her research on the uae's built environment.
sharjahart.org
Archidentity
uae architect Ahmed Abdulrahman Bukhash started his studio in 2009 and has since built many very nice homes – and with them a thoughtful new vernacular that's all the Gulf's own.
archidentity.ae
---
Moments in time
'The Dubai' by Tor Seidel
German-born Dubai resident Tor Seidel's book The Dubai is a prime example of how outsiders can sometimes see a place more clearly and vividly than those who have known it for a lifetime. This photobook, published by Hatje Cantz in 2014, seems to question the gaps between buildings as much as the structures themselves, seeking out empty malls, abandoned construction sites and weather-beaten billboards. It's a meditation captured through an artist's eye.
hatjecantz.de
---
Alone in a crowd
'Architecture of Loneliness'
This comely number is based on a hauntingly beautiful, thought-provoking and ever-so slightly melancholy show at Abu Dhabi's Warehouse421. With its images of night-lit petrol substations, animals standing before half-built towers or clambering over the carcasses of buildings, deserted beaches and an oddly empty zoo, the book thoughtfully explores narratives of being lonely in a crowd. The sombre and still somehow celebratory result is well worth a flick.
warehouse421.ae
---
Al Faya Desert Retreat and Spa
Oasis of calm
This russet-and-cream-hued mirage of a hotel in the Sharjah desert is located close to the foot of Mount Alvaah. Crafted from two existing stone buildings – formerly a clinic and a shop-cum-filling station – the project was dreamed up by Dubai studio Anarchitect (see page 21). The rust-coloured slats and screens give way to a perfectly appointed five-room hotel and saltwater spa. Though the location is picturesque, the hotel was built to withstand great heat in the day that plummets in the evenings and to be able to handle the odd sandstorm. Polished concrete, steel, travertine and granite give the space a sense of permanence, as does the custom-made furniture. There's also a firepit outside, around which guests can gather and take in the breathtaking moonscape beyond.
myskhotels.com
---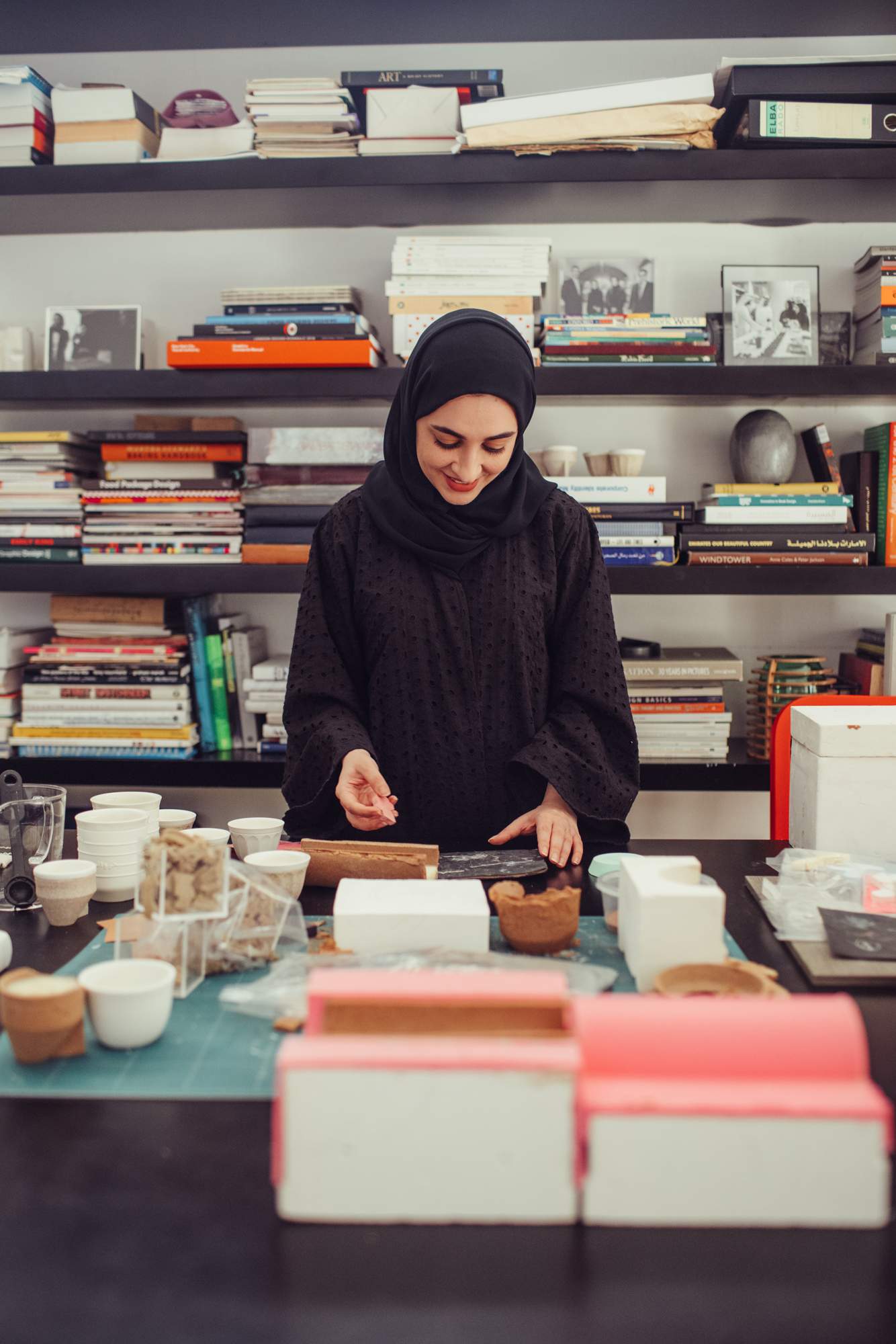 Design studio Tinkah specialises in creating spaces, brands and products that marry an Emirati feel with an international air. Founded by Reem Al Ghaith, Kholoud Sharafi and Abeer Tahlak, its projects include work at the uae Pavilion and Women's Pavilion by Cartier at Expo 2020, as well as pictograms for the event's site. Its Dubai space includes an in-house workshop called The Foundry. We're particularly partial to its Ramel collection of experimental ceramics, made with desert sand.
tinkah.com