Step up to the plate / United Arab Emirates
Table service
Your guide to the tastiest food businesses and best restaurants to try.
Dibba Bay Oysters
Top seafood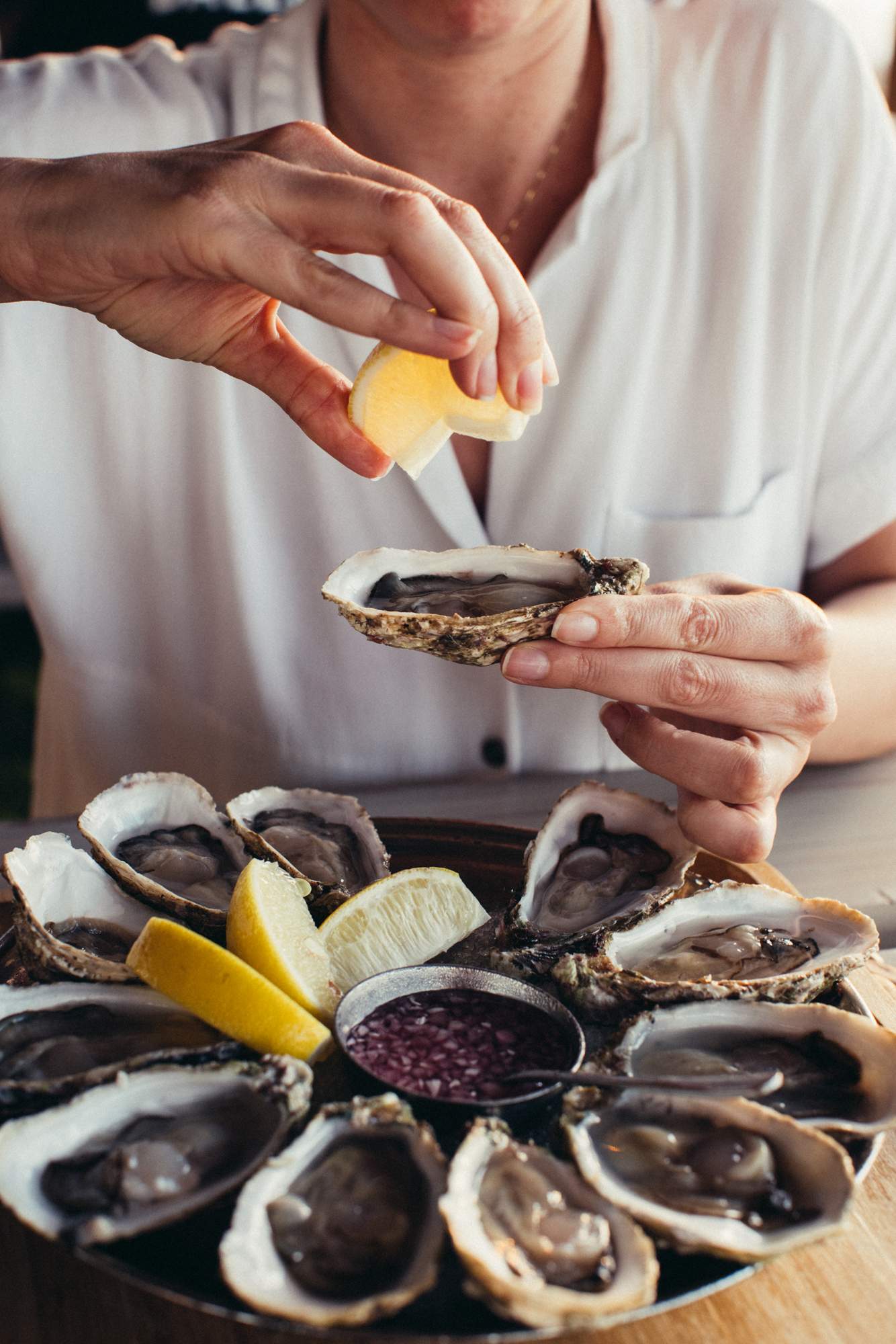 Oysters have long thrived off the warm shores of the Arabian peninsula but it took a Scotsman to see a market for selling them at scale to an increasingly hungry market. In 2016, Ramie Murray founded an 18-hectare farm in the Indian Ocean, off the town of Dibba, Fujairah, in the shadow of the Hajar mountains. The sparsely populated coastline means that the water is clean and rich in nutrients, which keeps the oysters healthy – after all, these are the same conditions that once made the region famous for its pearls. Production has increased tenfold over the past two years and Ramie expects it to double again by early 2022 as exports now account for nearly half of sales. Although they're now sold in more than 100 restaurants and shops in the uae and Russia, Dibba's seaside restaurant in Dubai is the best place to sink a half dozen and toast Murray's work.
dibbabay.com
---
Hind Al Mulla
Founder, Home Bakery
After studying art and design at Zayed University, Emirati chef Hind Al Mulla turned her hand to the food business. She's now opening her ninth Home Bakery site and her first space abroad will soon open in Saudi Arabia.
When did you start Home Bakery?
During the cupcake craze. I couldn't understand the hype. I wanted something different so I started making macaroons and biscotti. My menu expanded to cakes, cookies and brownies. I started from home, then opened my first café in Dubai in 2012.
How did you decide where to open?
It had to be somewhere accessible and walkable. People won't buy a whole cake then walk around a mall. It had to make sense to me.
What did you learn?
As a homegrown Emirati brand, a lot of doors were shut in my face. People didn't take me seriously. My siblings and I decided to work the floor to understand how to manage the chaos. Being an Emirati waitress was – at the time – seen as something of a disgrace. People walked in just to stare. But news of my work reached Sheikh Mohammed bin Rashid Al Maktoum, who came to see us. It was the nudge I needed to keep going. He said we were a good example to other Emiratis.
How has the food scene in the UAE changed?
You can see the shift in the past 10 years. Before there were fast-food chains and franchises from abroad. We didn't have homegrown concepts or chefs until now.
Your signature bake?
The Chewy Melt, a double-chocolate cookie that's neither sweet or bitter: you don't know when to stop eating them.
homebakery.ae
---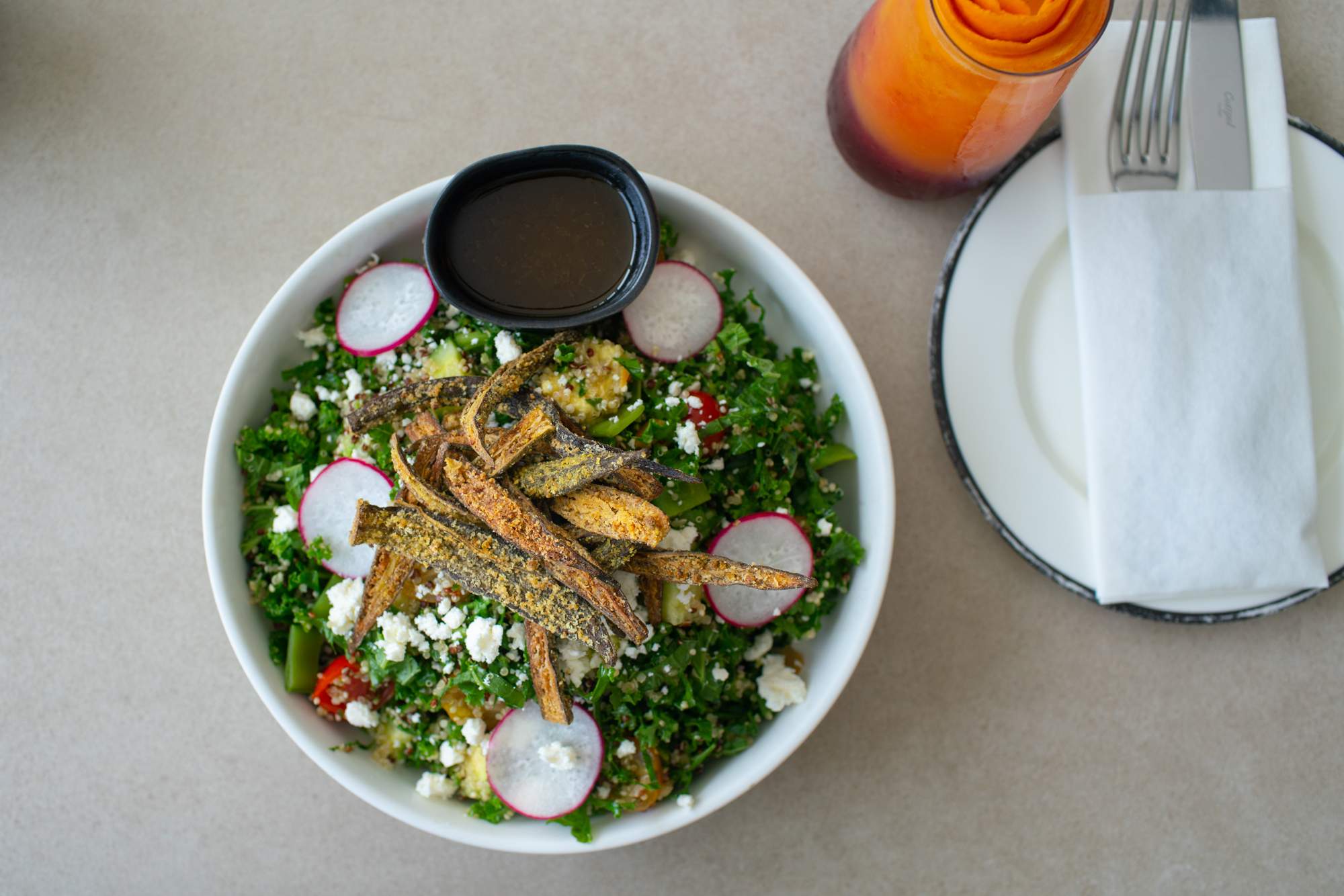 This top-notch brunch spot in Abu Dhabi mixes regional dishes and ingredients with classic international café fare. The menu evolved from the supper clubs hosted by founders Buthaina Al Mazrui and Alamira Noor Bani Hashim. There's still something of that homespun conviviality and fun in their permanent space. What better way to start the day than with a big bowl of shakshuka, made with impossibly fresh eggs? And if you're hosting an event, the grazing-table menus that feature mini breakfast burritos and bite-size finger food are a great way to cater for an impromptu get-together.
no57.co
---
Aptitude Café at the Louvre Abu Dhabi
Café culture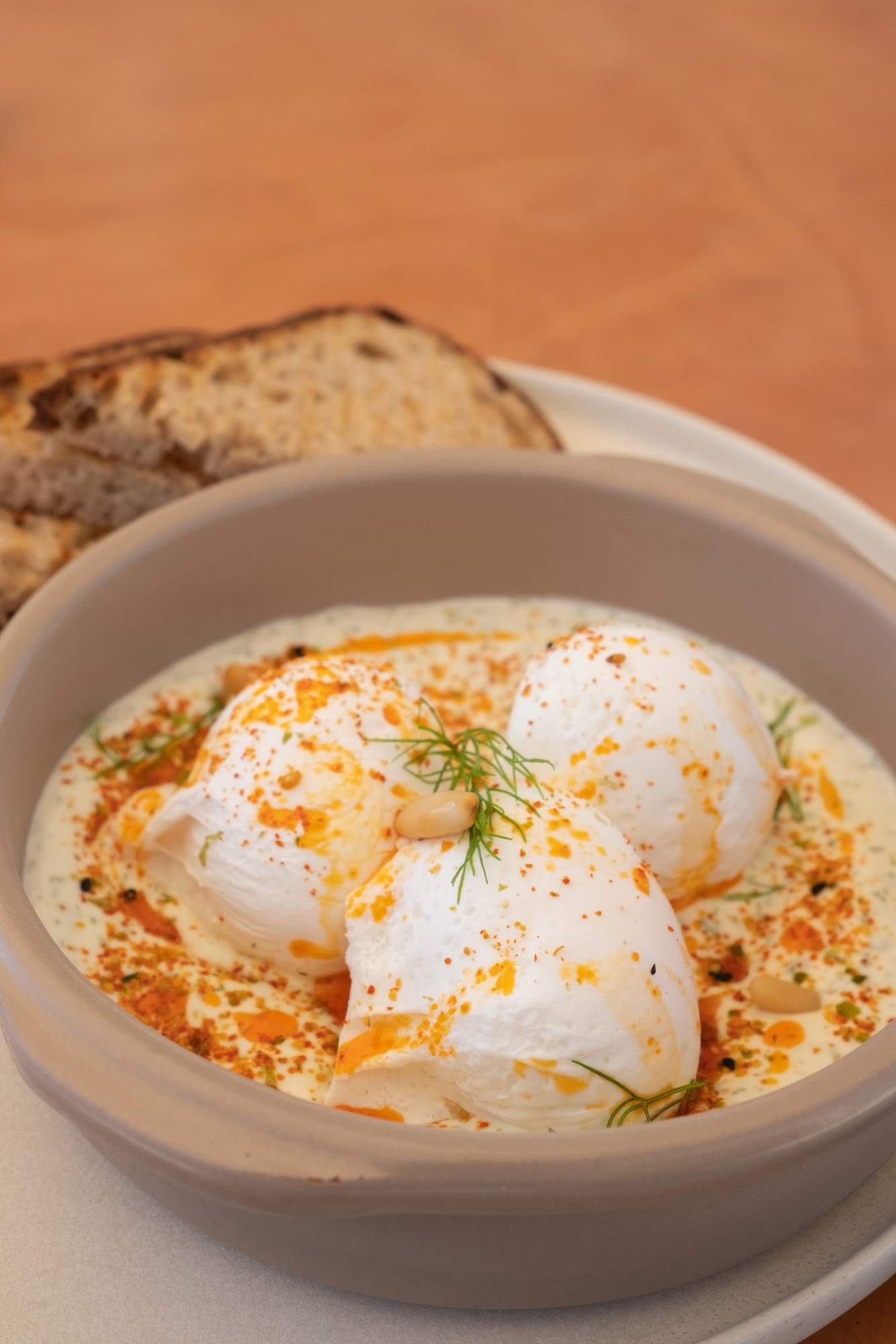 If you want to see how artfully a museum café can be done then head to the Louvre Abu Dhabi's revamped Aptitude Café in the landscaped park grounds. Lebanese designer Ghida Chehab has given the boxy kiosk on Abu Dhabi's Saadiyat Island a clean finish and a few more seats, and the outdoor terrace hosts regular evening events such as talks and pizza nights. The coffee is what keeps most people coming back but the simple menu is also delicious, with the option of Turkish eggs for breakfast or a Persian kebab for lunch with saffron chicken, barberries, spiced yoghurt and cherry tomatoes.
louvreabudhabi.ae
---
A star in her homeland, South African chef Natasha Sideris's eponymous eateries can be found across the uae, serving café classics. We like the space in Abu Dhabi's Al Bateen that feels like a breezy corner of Cape Town and has some of the best views across the marina.
tashascafe.com
---
Mirzam Chocolate Makers
Sweet treats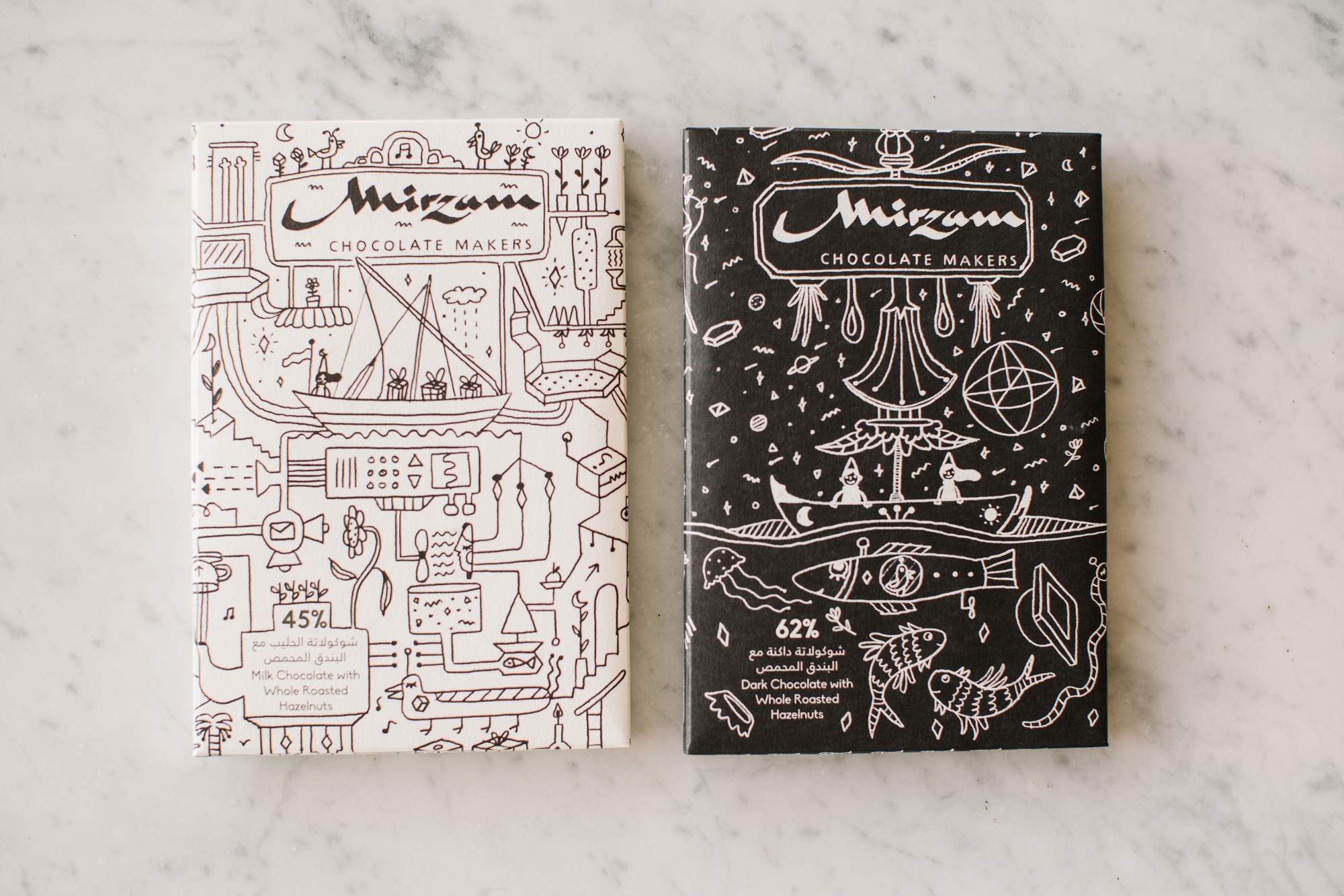 Kiwi-born Kathy Johnston (pictured) lived in the uae for 25 years before spying a sweet spot in the market and deciding to make chocolate in Dubai. She had assumed that her lifelong obsession would take her to Switzerland (she even had her flights booked), before a chance encounter led to her joining the Emirati owners of Mirzam as chief chocolate officer. Today she has 75 staff across her space in Al Quoz and a second shop in Abu Dhabi. She makes about 40 types of chocolate with cacao from India to Papua New Guinea and Tanzania, with spices that traders would have brought through the Gulf, including vanilla from Madagascar and cardamom from Sri Lanka. Every bar, tin, box of truffles and drinking-chocolate container is decorated with the work of artists with a connection to the spice route or the uae. "When I was younger, people would re-label things to hide that they were made locally," says Johnston as we tour the café. "Now the most popular brands are Emirati ones."
mirzam.com
---
'Table Tales'
Where to eat
The book Table Tales by Hanan Sayed Worrell, published by Rizzoli, is a guide to Abu Dhabi's vibrant food culture. The Kuwait-born engineer and longtime Abu Dhabi resident's book is a love letter to the capital's comestibles, recipes and the rituals of victuals. Here Worrell shares her favourite places to eat in the city, from luxury hotels to more homely spots for late-night indulgences.
breakfast: Market at the Abu Dhabi Edition
"Chef Tom Aikens offers a selection of healthy options and a few decadent items, from the fried buttermilk-brined chicken to breakfast pizza and vanilla pancakes. I am not a breakfast person but I have broken that rhythm."
editionhotels.com
coffee: DRVN Coffee
"When I arrived in Abu Dhabi in 1993, there was only a handful of cafés; today there's a plethora. drvn Coffee is in a car-showroom district off Airport Road. If you're peckish the other speciality is Neapolitan pizza from a wood-fired domed oven."
Saif Ghobash St, Al Rawdah, W69, Abu Dhabi.
lunch: Nolu's
"When it opened in 2012, in Al Bandar at Raha Beach, we regularly made the 20-minute drive from our offices for the Californian cuisine with an Afghan twist. Owner-chef Marjon Andesha has since opened three more spaces, the most recent one in Khalidiya. My favourite dishes are the Afghani mantoo dumplings and borani kadoo (butternut squash with saffron and yoghurt)."
nolusrestaurants.com
dinner: Tamba
"This is a homegrown concept, not in a five-star hotel, but it offers the ambience and menu of a high-end establishment. It takes flavours from the Indian subcontinent and adds a twist. Dishes not to be missed are: pumpkin kachori, king crab puri, okra kurkure, billionaire biryani and lamb chop teekha."
tambarestaurant.com
late dining: Zahrat Lebnan
"A midnight feast – with our kids studying for exams, arriving home on a late transatlantic flight, or a Ramadan suhoor – isn't complete without shawarma. I prefer a wrap with chicken and French fries and pickles stuffed in, then dowsed with tahini sauce (instead of the garlic). My all-time favourite place is Zahrat Lebnan (meaning "Lebanese flower"), a pioneer in the food scene from the early 1980s. As the sun sets, shawarma chefs don white aprons and stoke the fire beneath the towering grills."
zahratlebnan.com
---
Take to the streets
Snack to it
The uae's dining scene isn't short of starry openings but don't miss the chance to dine delightfully for a few dirhams. Sample a late-night shawarma, biryani or Emirati khuzi if you can. Unassuming spaces such as Special Kabab Ahmed Ali in Sharjah are among the nation's best-kept culinary secrets.
---
Orfali Bros
Food from Syria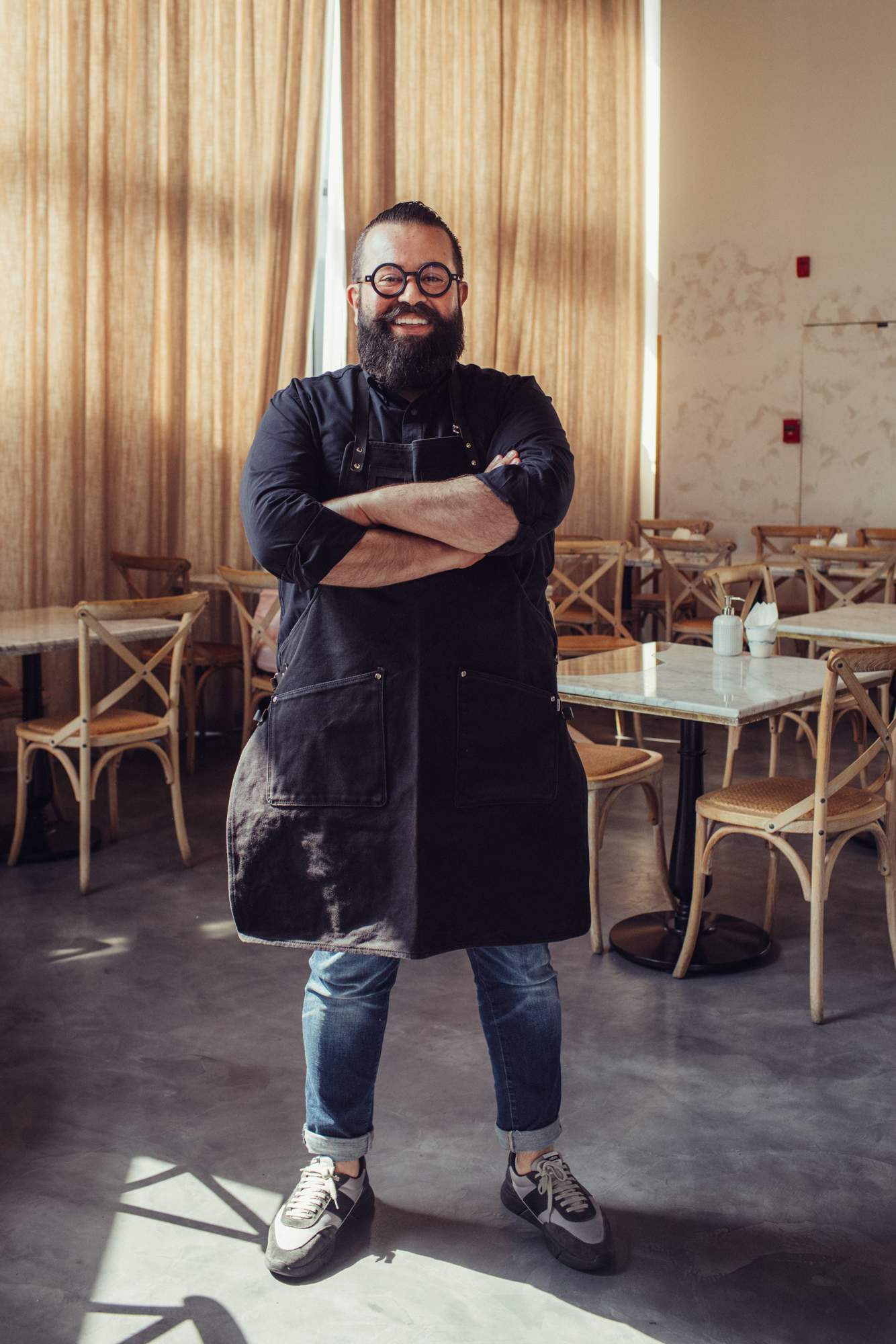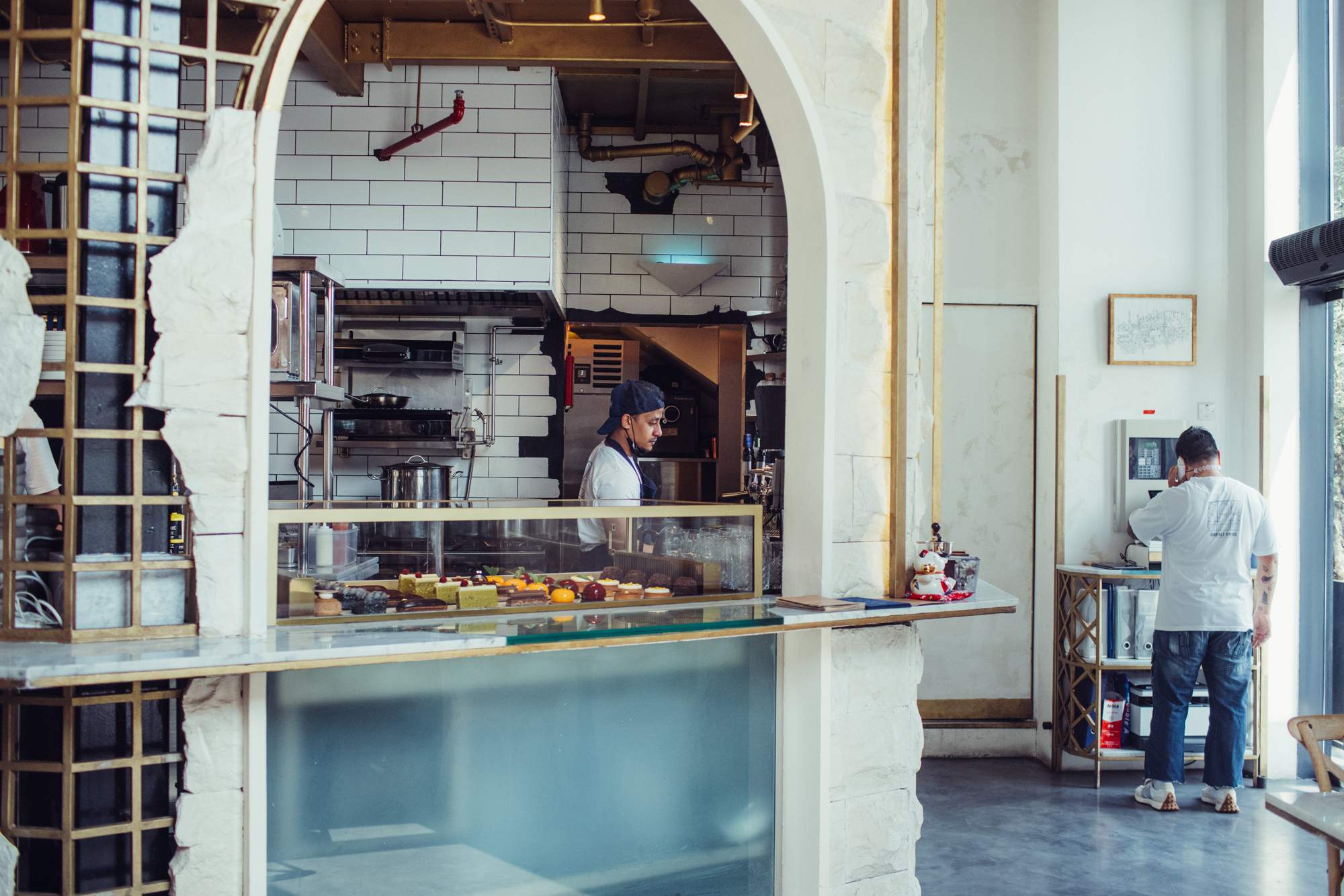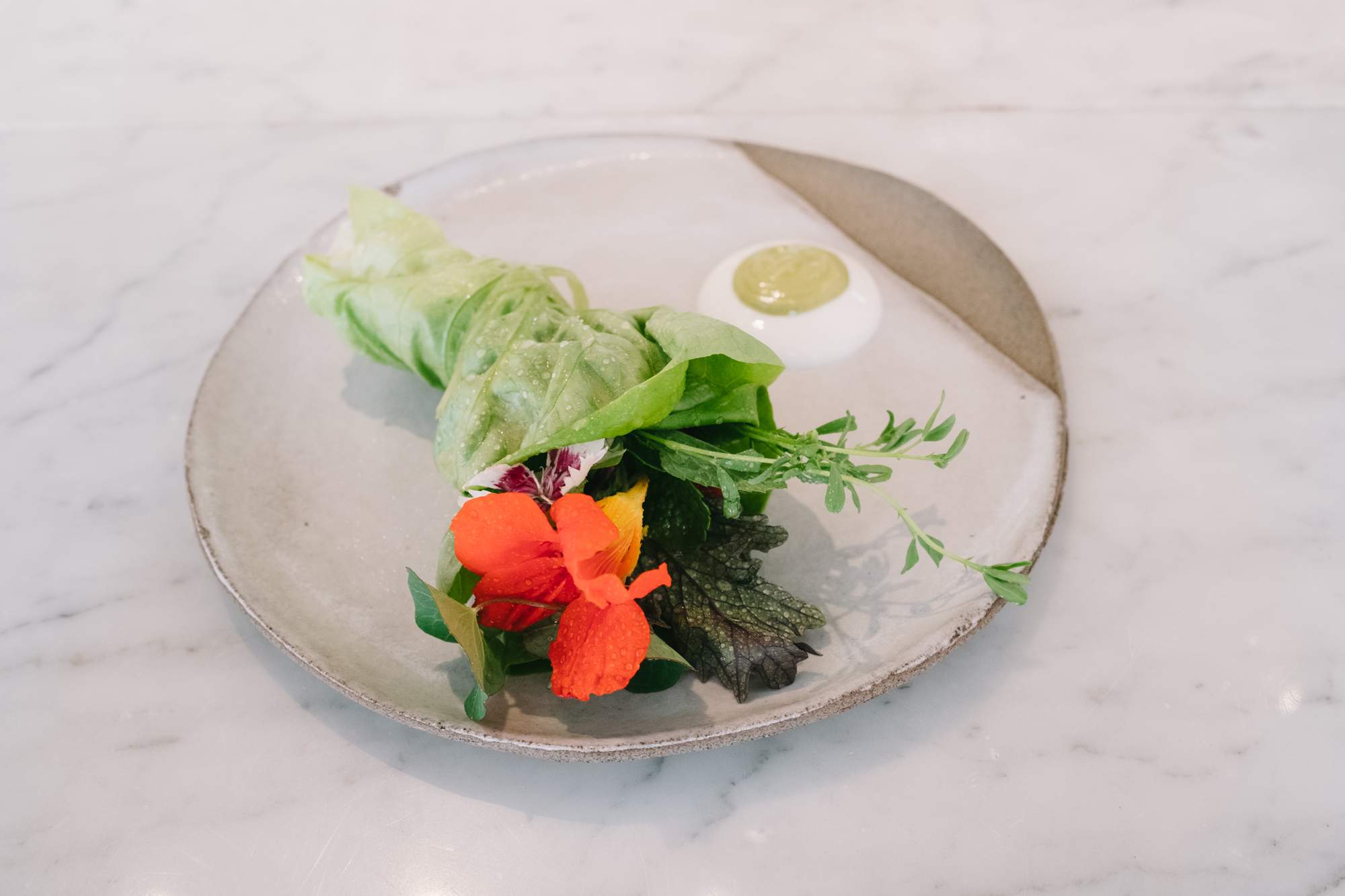 "Fusion is confusion," says chef Mohammad Orfali (pictured)with a grin from behind his thick, round spectacles before he brings over a pistachio éclair from a glass vitrine. Orfali co-founded this Syrian restaurant with brothers Wassim and Omar in spring 2021 after more than a decade as a TV chef (he says "chef" will do). He sees the food that the trio serve as a link to their homeland but at the same time it's a resolutely refined take – just don't call it fusion. The food is properly good, from the umami-rich wagyu-beef shish with sour cherry ketchup, pine nuts and cinnamon, to the stracciatella pide (flatbread) with heirloom tomato and Aleppo pepper. Yum. Despite the flair and invention on show, Orfali is humble about his work. "This [food thing] was a mistake," he says with a giggle. "I'm just a man who wasn't so good in school and who likes to eat."
orfalibros.com
---
To The Moon and Back
In love with coffee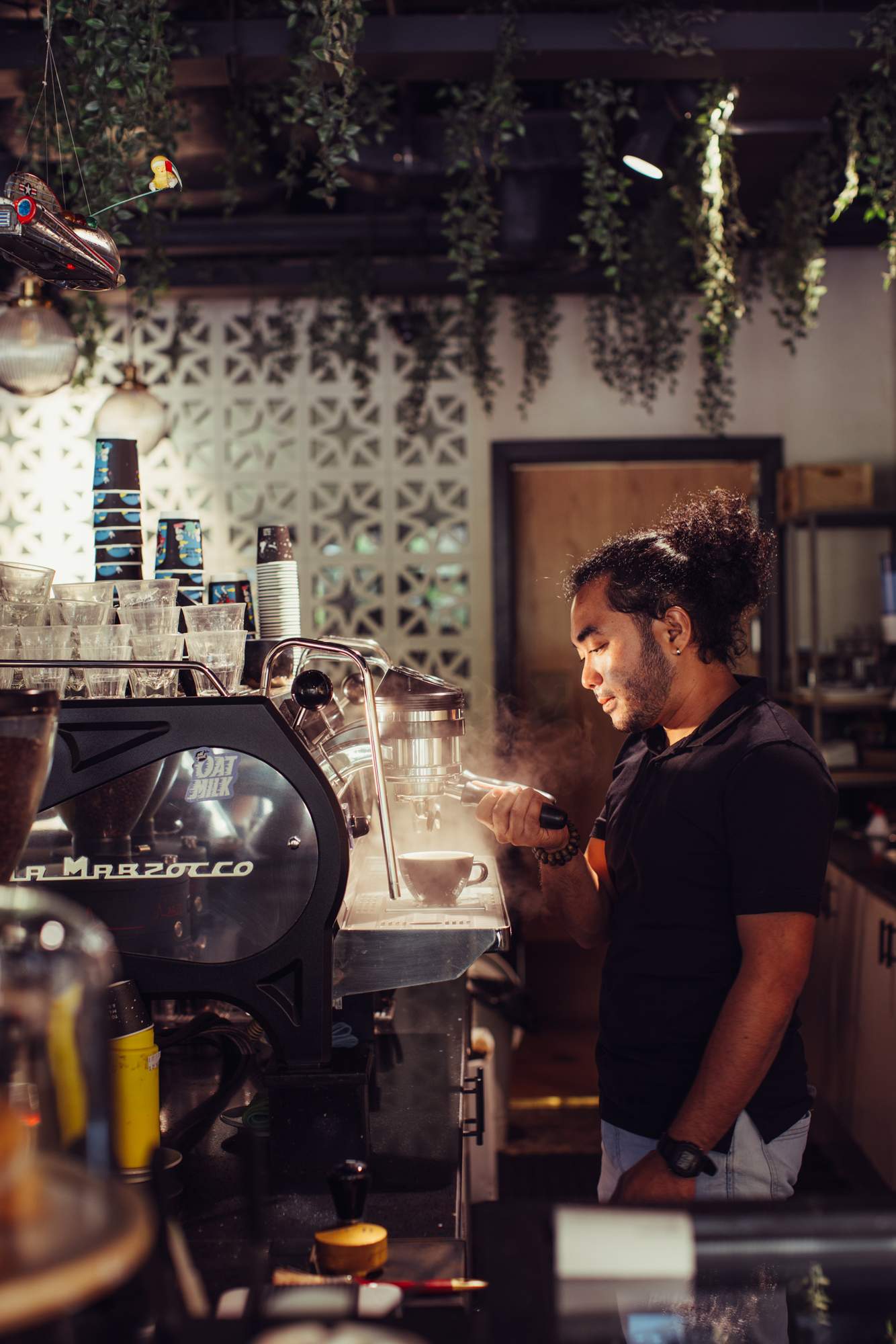 Abu Dhabi-born Zainab Al Mousawi moved to Melbourne to study at age 20 but her training wasn't limited to what happened at university. While working in a coffee shop she fell in love with the f&b industry. Al Mousawi returned in 2018 to start To The Moon and Back in a leafy, half-hidden development in Jumeirah filled with comfortingly mismatched furniture, tasty pastries and the whir of a coffee machine. "I was adamant that I did not want a shop by the street or in a shopping mall," she says, and had taken to driving around Dubai looking for a suitable space. "I stumbled upon this hidden location and was astounded by the retro feel and quietness. I knew then that this was it." Drop in to sample some of the city's best brews, which are made with beans from Australia.
Al Athar Street, Jumeirah, Dubai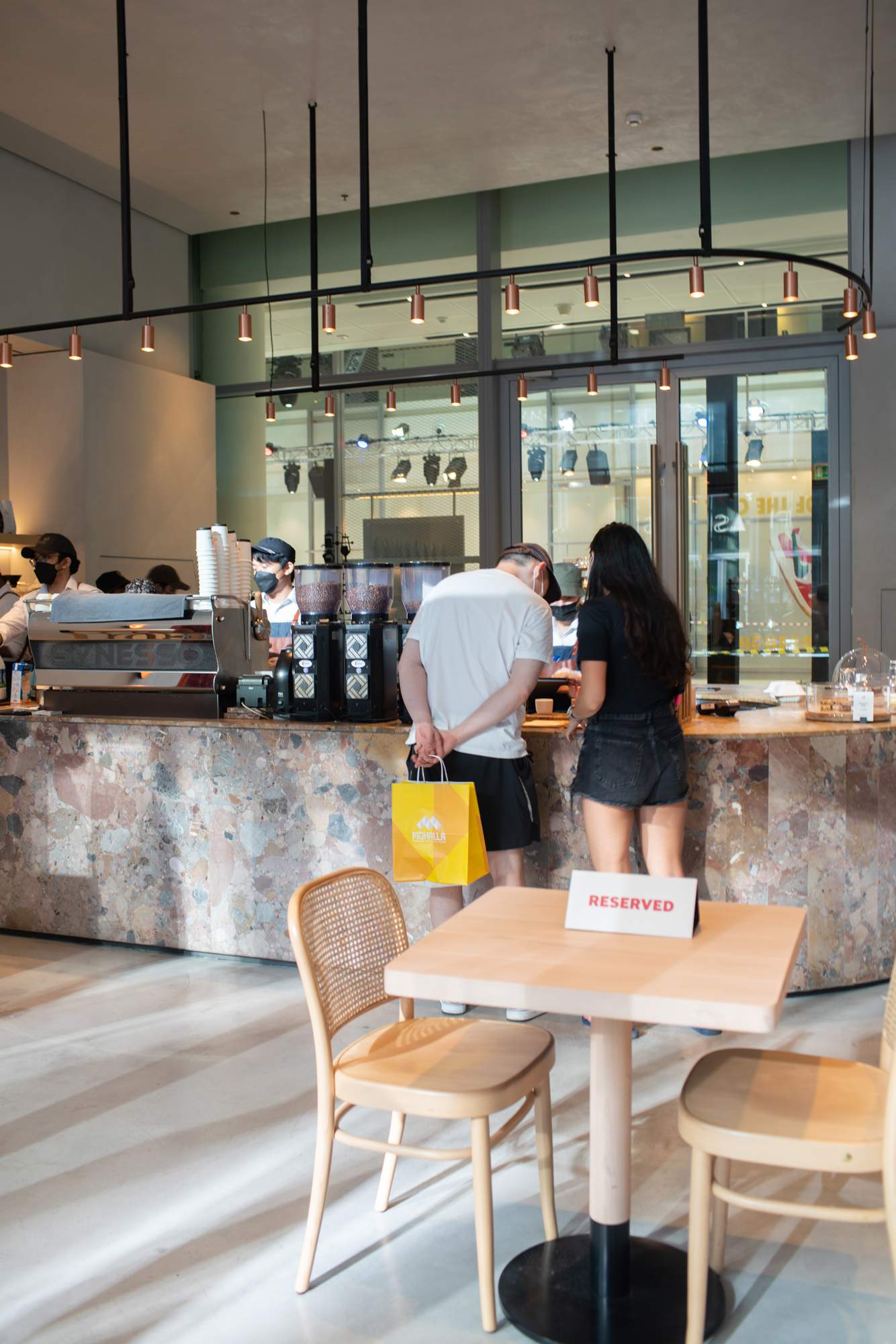 Three more coffee shops:
Calla Café
This handsome little space in Dubai's Nad al Sheba is an oasis of excellent coffee and sweet treats. Born in Senegal to Lebanese parents, Karim Bourgi is in charge of the pastries as well as the takeaway treats at Kayu Bakehouse next door.
cafecalla.com
The Espresso Lab
With spaces in Abu Dhabi's Qasr al Hosn, Dubai's Design District and a roaster in Al Quoz you're never too far from one of Emirati entrepreneur Ibrahim Al Mallouhi's beautiful brews.
theespressolab.com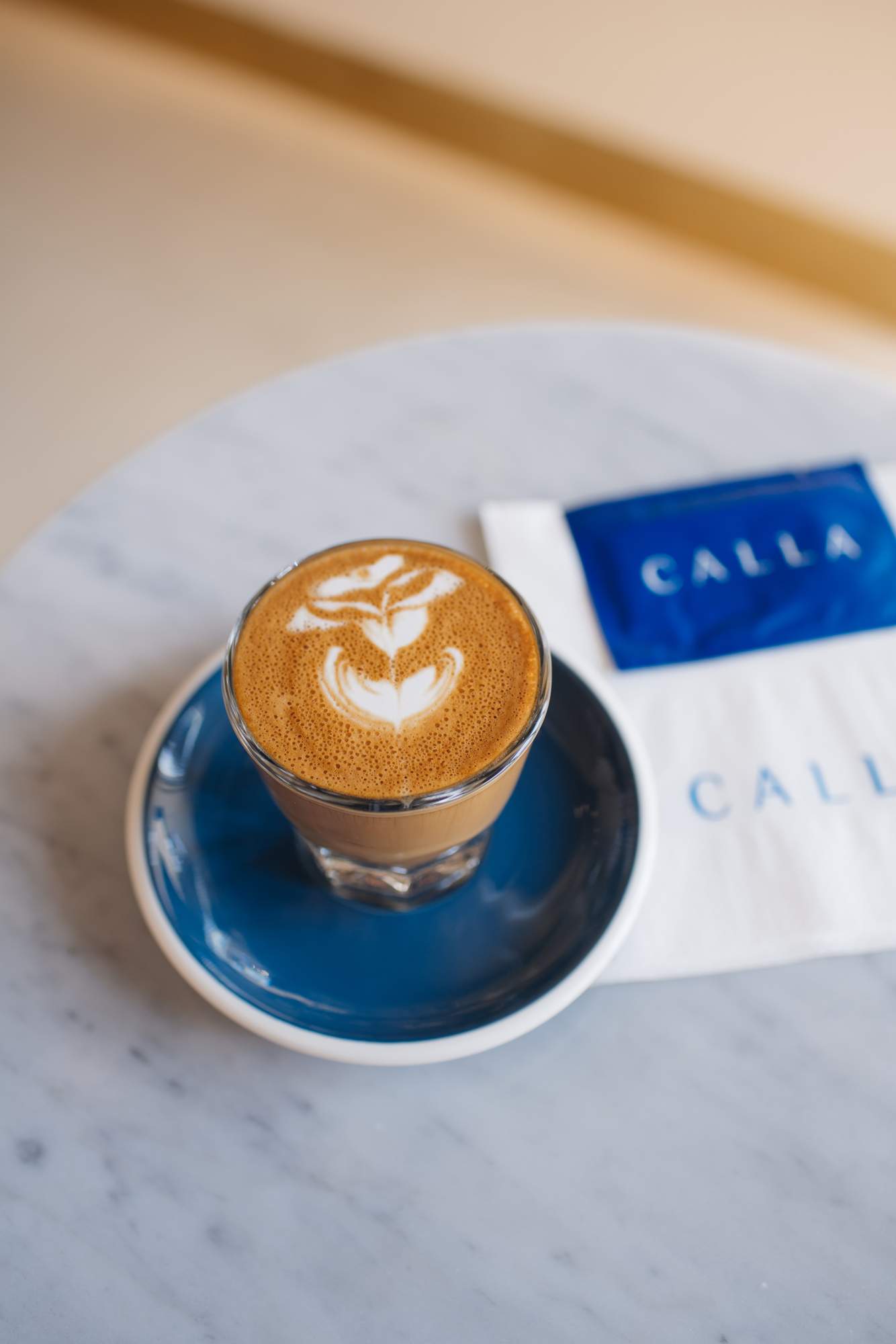 Auro Coffee
Ghassan Bagersh's family has been in the coffee trade in Ethiopia for three generations and that experience shows. The original Abu Dhabi shop on New Mina Port has been joined by a shiny new outpost at Warehouse421.
Mina Road, 37760 Abu Dhabi
---
Made in the UAE
Four homegrown F&B firms

Long an enthusiastic importer of food from abroad, the uae is now proud home to a fast-growing roster of firms making everything from chocolate to fresh produce and sourdough to gelato. Here are a few Emirates-made edibles to try while you're in town.
Fruit and vegetables
Keen to pick up some fresh aubergines, tomatoes or turmeric? Mazaraa's smart farm shop in Abu Dhabi's Al Bahyah grows and sells organic vegetables and fruit.
11 Lane 438, Al Bahyah, Abu Dhabi
Gelato
Stocked in some of the nation's cannier cafés, Canvas Gelato's uae-made treats can also be ordered in advance for delivery. Founder Ahmad Almarri turns out delicately flavoured gelato that's good enough to make the Italians blush (flavoured with hibiscus, karak tea or lemon, ginger and honey). If you're not a purist or gelato snob, the rocky road with candied peanuts will probably hit the spot.
+97 1 52 999 3565
Bread and pastries
Abu Dhabi sourdough bread and viennoiserie whizz Miche found a niche with its bakes that take the biscuit. All the flour used is stone-milled from sustainably sourced grains from the Middle East and Europe. The goodies are stocked across Dubai; orders can be delivered next day.
miche.ae
Camel-milk chocolate
Martin Van Almsick and Hanan Ahmed are behind the world's first (and they say finest) chocolate made with camel milk. Al Nassma started in Dubai in 2008 and has found export markets from the US to Australia. Sales points in the uae include a shop in Dubai's Deira.
al-nassma.com
---
Al-Wathba Marionnet
It's a date
Palms have thrived in the uae's oases from Liwa to Al Ain, but Al-Wathba Marionnet grows date palms, the nation's favourite fruit trees, on a truly industrial scale. The seed of the company grew in France in 1888 but was transplanted to the uae in 1997. French-born Franck Marionnet, a descendant of the founder, is now the general manager who runs the propagation unit at Al Khazna, between Abu Dhabi and Al Ain, using a technique known as tissue culture, which boosts yields and makes the palms less vulnerable to diseases. It's an agriculture firm alright – but today the company's capacity of more than 200,000 date palms sees it exporting date seedlings to more than 20 countries around the world.
awmpalms.com
---
21Grams
Taste of the Balkans
Hailing from Novi Sad in Serbia, Stasha Toncev landed in Dubai in 2010 with an economics and marketing background but "chasing a career change". After stints at the Armani Hotel near the Burj Khalifa and with Hakkasan Dubai she started the Balkan bistro 21Grams in 2017. The soon-to-open new site in Meyan Mall, Al Thanya Street, promises all of the hallmarks of the original Jumeirah space plus more seats from which to enjoy inventive and delicious dishes such as the Dalmatian pasticada (beef brisket – not spotty dog – served with prunes, nutmeg and cloves) or sarma (a fermented, umami-rich cabbage roll). "The food scene in the uae has evolved in recent years," says Toncev. "There's a focus on community-orientated concepts, unique stories and more of a conscious shift towards sustainability."
21grams.me
---
Florería Atlántico
All the way from Argentina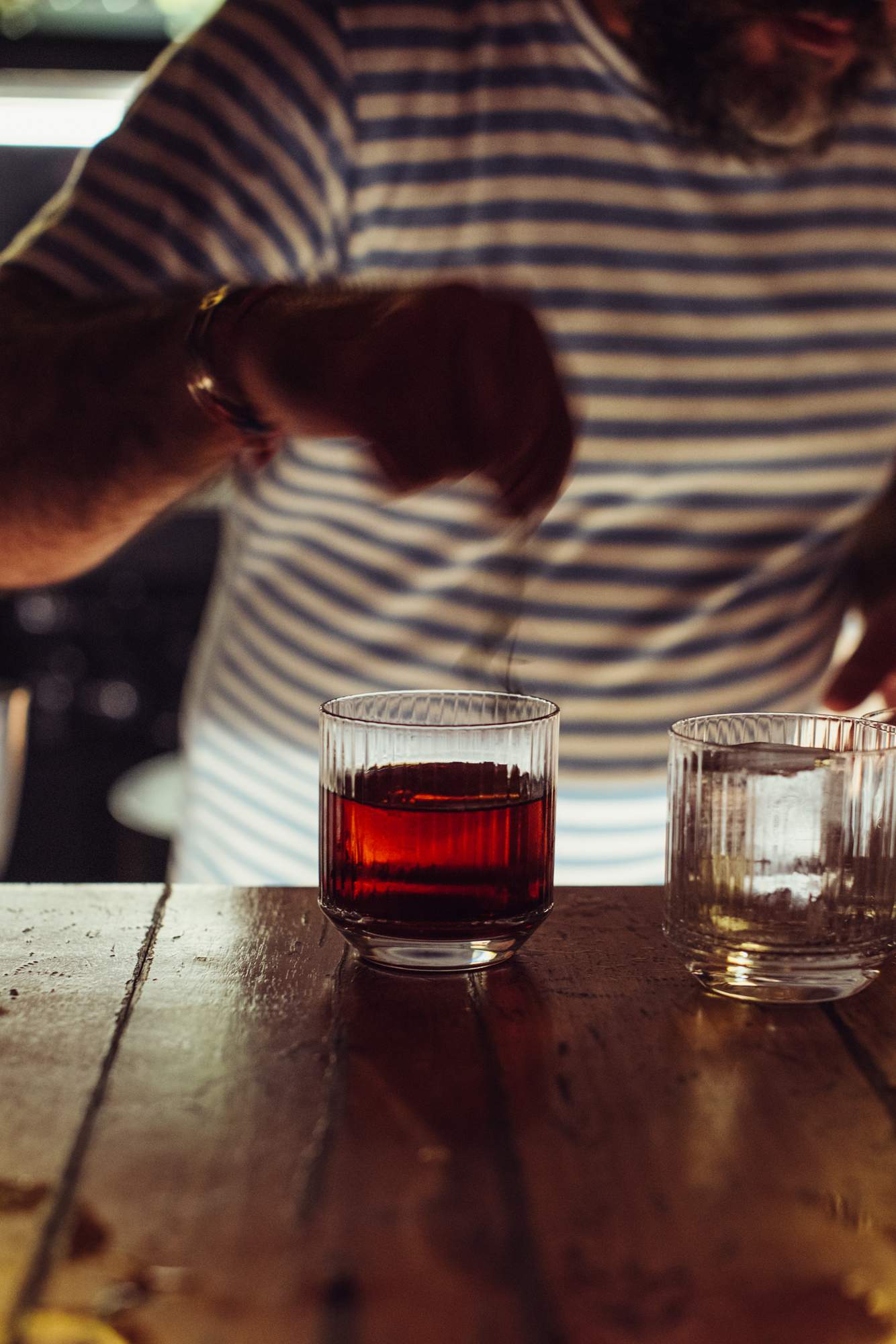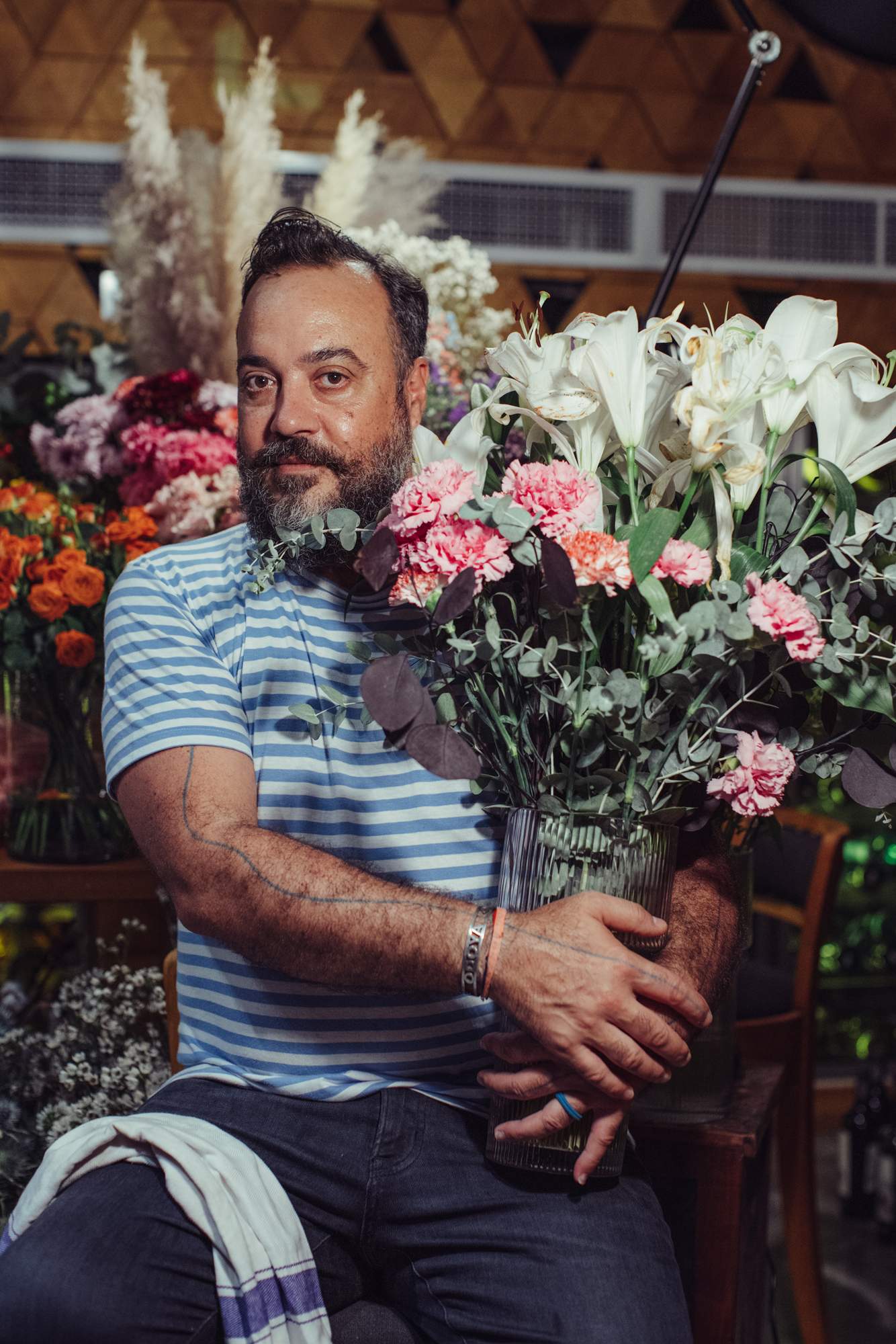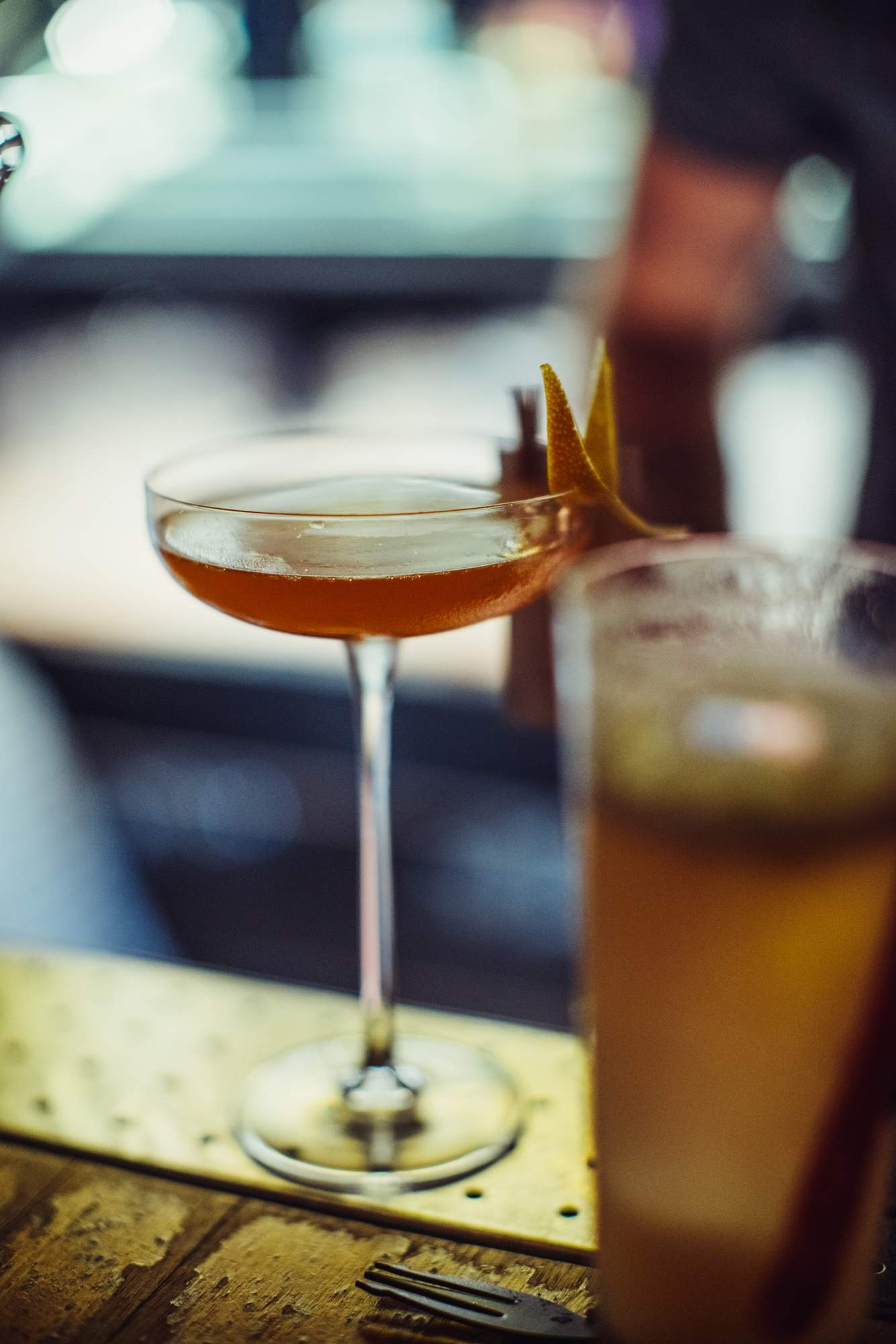 Renato "Tato" Giovannoni made his name as founder and owner of Florería Atlántico, the bar-cum-flower shop in Buenos Aires that always makes it into the top 10 of the World's 50 Best Bars. His latest project is a 150-cover pop-up in Dubai that can be found in Iris, an open-air lounge by the Meydan Grandstand. "Our menu was always inspired by the five biggest immigrant communities to Argentina between the 1880s and 1920s — French, Italian, Spanish, British and Polish. We have added a new selection after working with a historian for a year and brought that menu to Dubai," says Giovannoni. Drinks include Ostende absinthe and wheat-beer lemonade from Belgium and Colonia Luján saké, ginger pickles and tangerine juice from Japan. The space, which also sells flowers, will be open until the end of January 2022.
irisdubai.com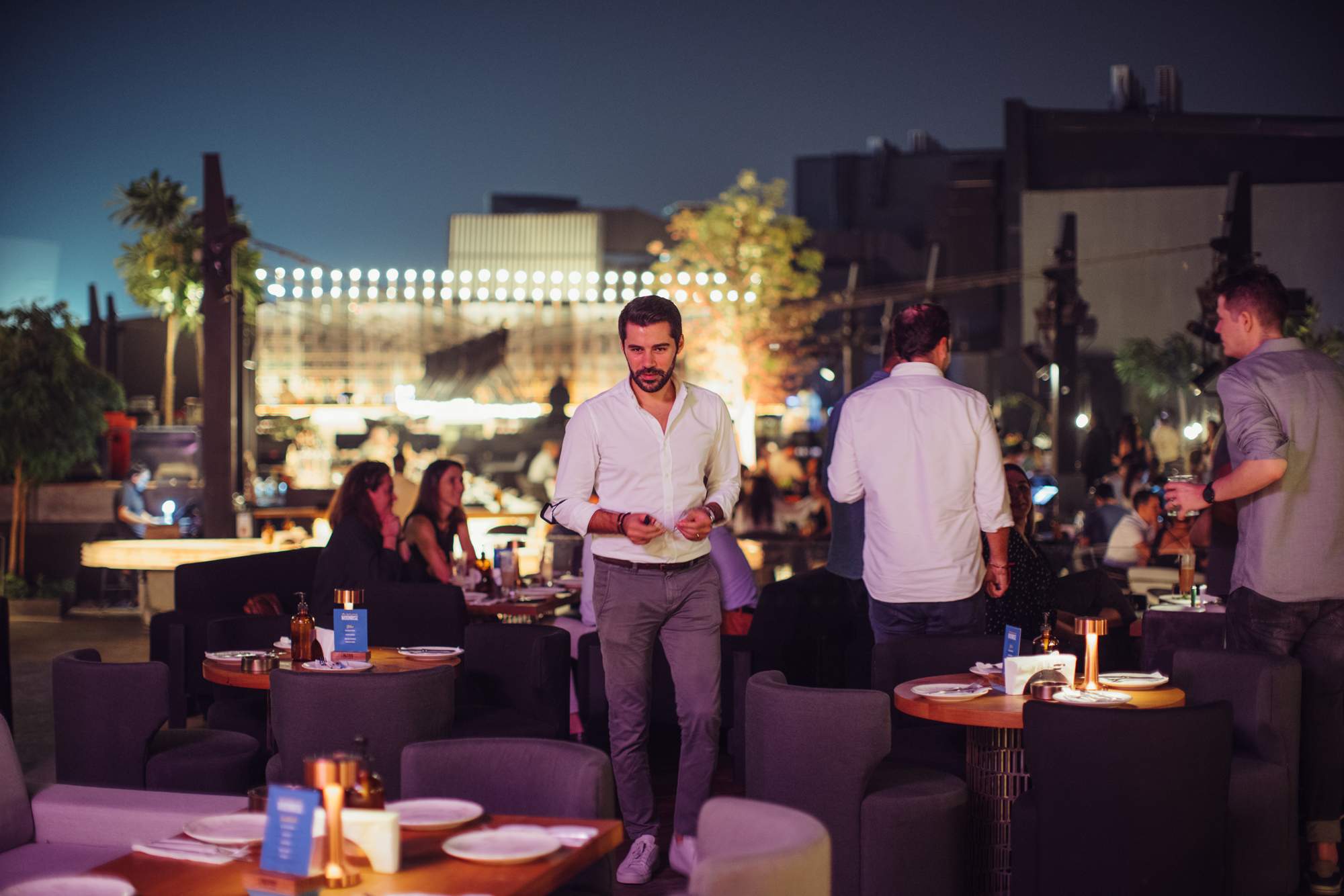 ---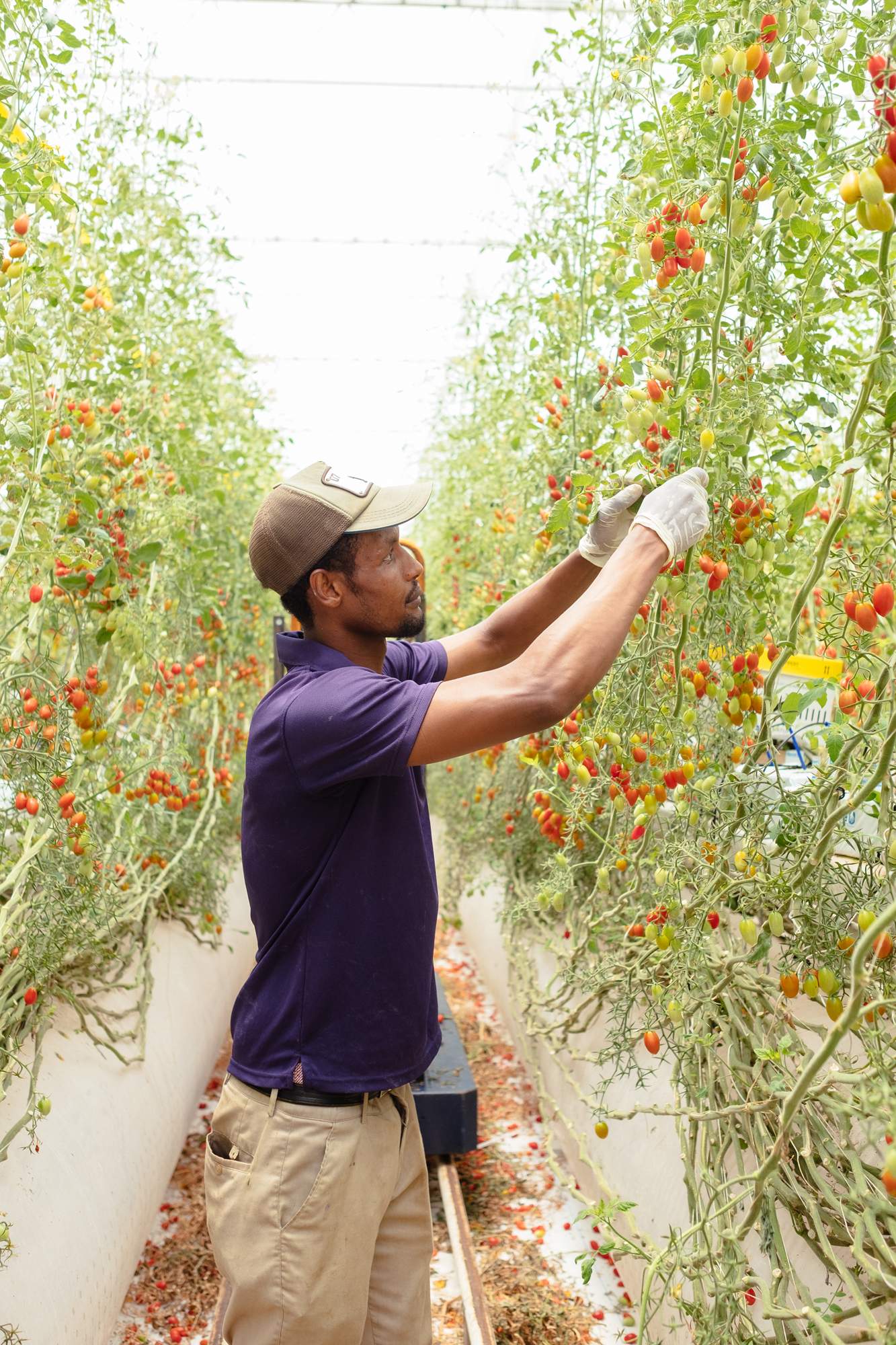 In recent years green shoots of hope and a new crop of farming businesses have sprung up in the uae. Emirates Biofarm in Abu Dhabi is the largest and grows organic-certified produce from carrots to beetroots and brassicas, as well as hosting tours and offering a delivery service – plus a restaurant where you can taste what's grown. Elsewhere, Dubai-based Madar Farms has pioneered vertical growing methods that use less water and contribute to the region's food security. Back in Abu Dhabi Pure Harvest Smart Farms is an agricultural start-up that aims to create climate-controlled environments for growing the best and tastiest crops. There are countless others on the up too. These businesses are beginning to address the long-overlooked issue of food security in the arid uae. As 90 per cent of the uae's food is still imported, farming is a market that's set to grow.
---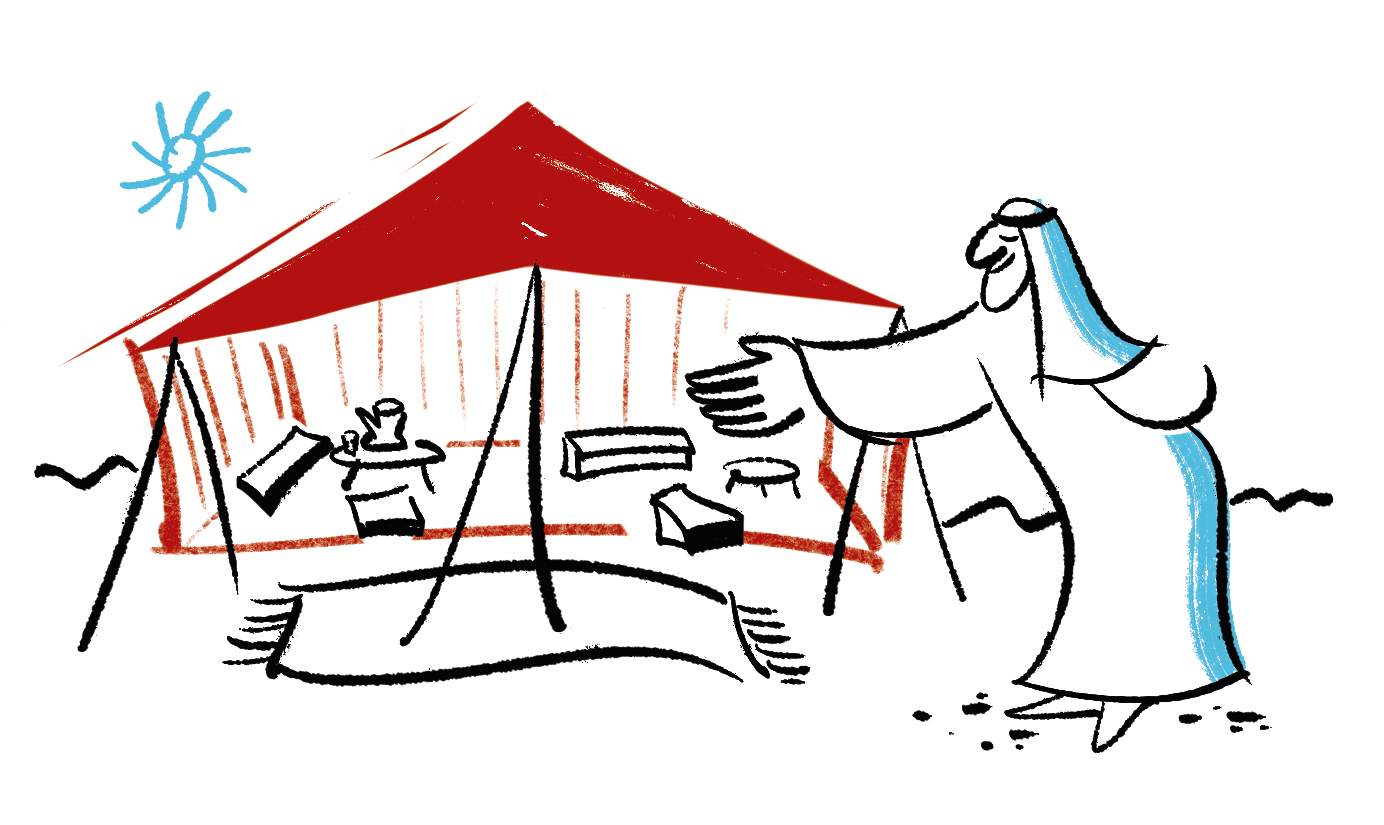 The traditions of Emirati hospitality run deep. Certain tribal customs used to oblige hosts to offer three days' food and shelter to guests they encountered in the desert. Today, though much has changed, that sense of plenitude and concern for guests has endured admirably.