Part 3 / Copenhagen
Projects that impress
Copenhagen is of course mighty on design and architecture and many of its storied studios are focused on turning the future green and pleasant. Here are three splendidly sustainable schemes.
Goboat 
Anders Mørck founded Goboat in 2014 because he found all that beautifully clean Copenhagen harbour water impossible to resist. Goboat rents out lightweight, recycled and solar-powered vessels propelled by fume-free electric outboards and from a humble fleet of eight, Mørck's firm has become a non-noxious navy of 160 boats in 11 international locations.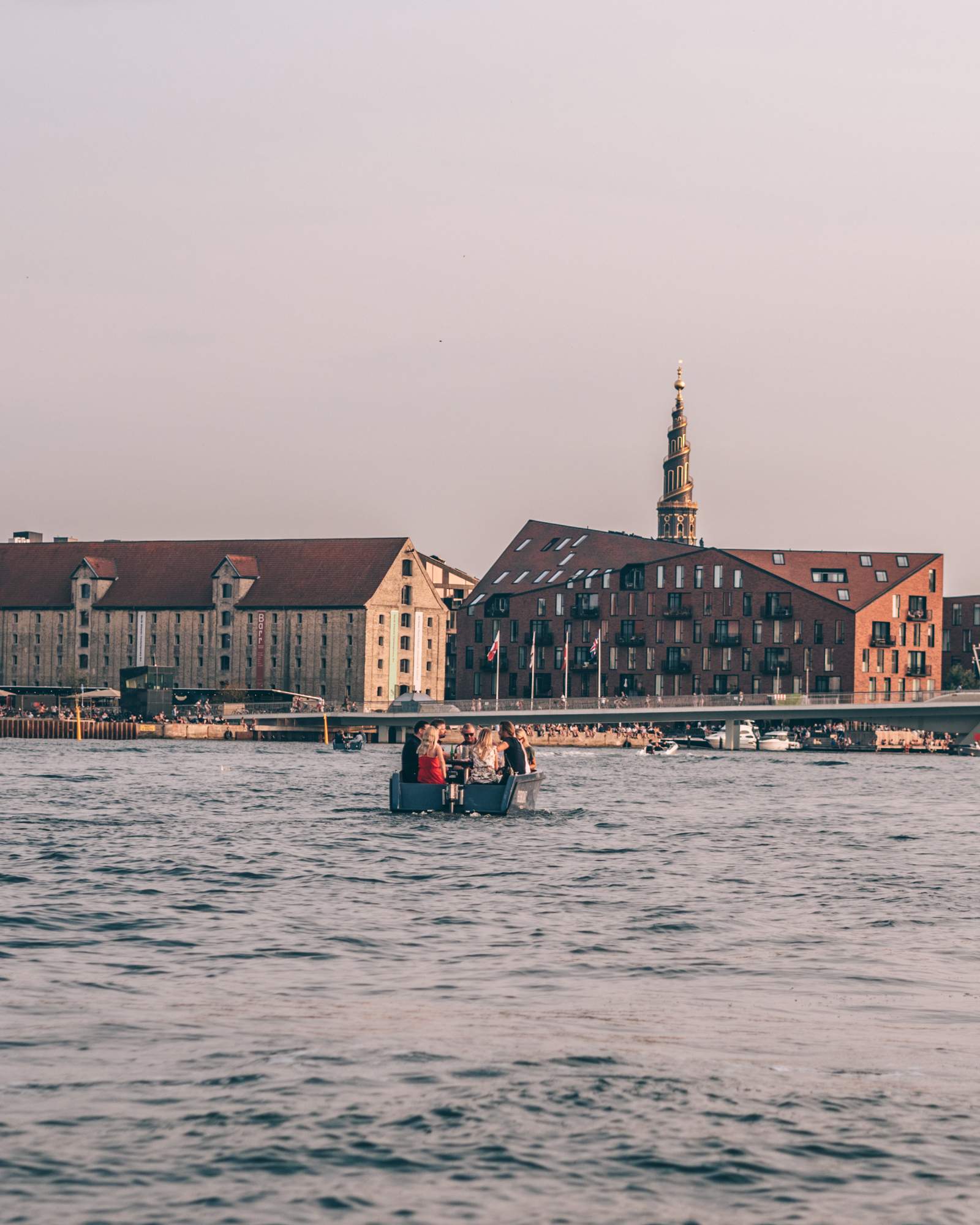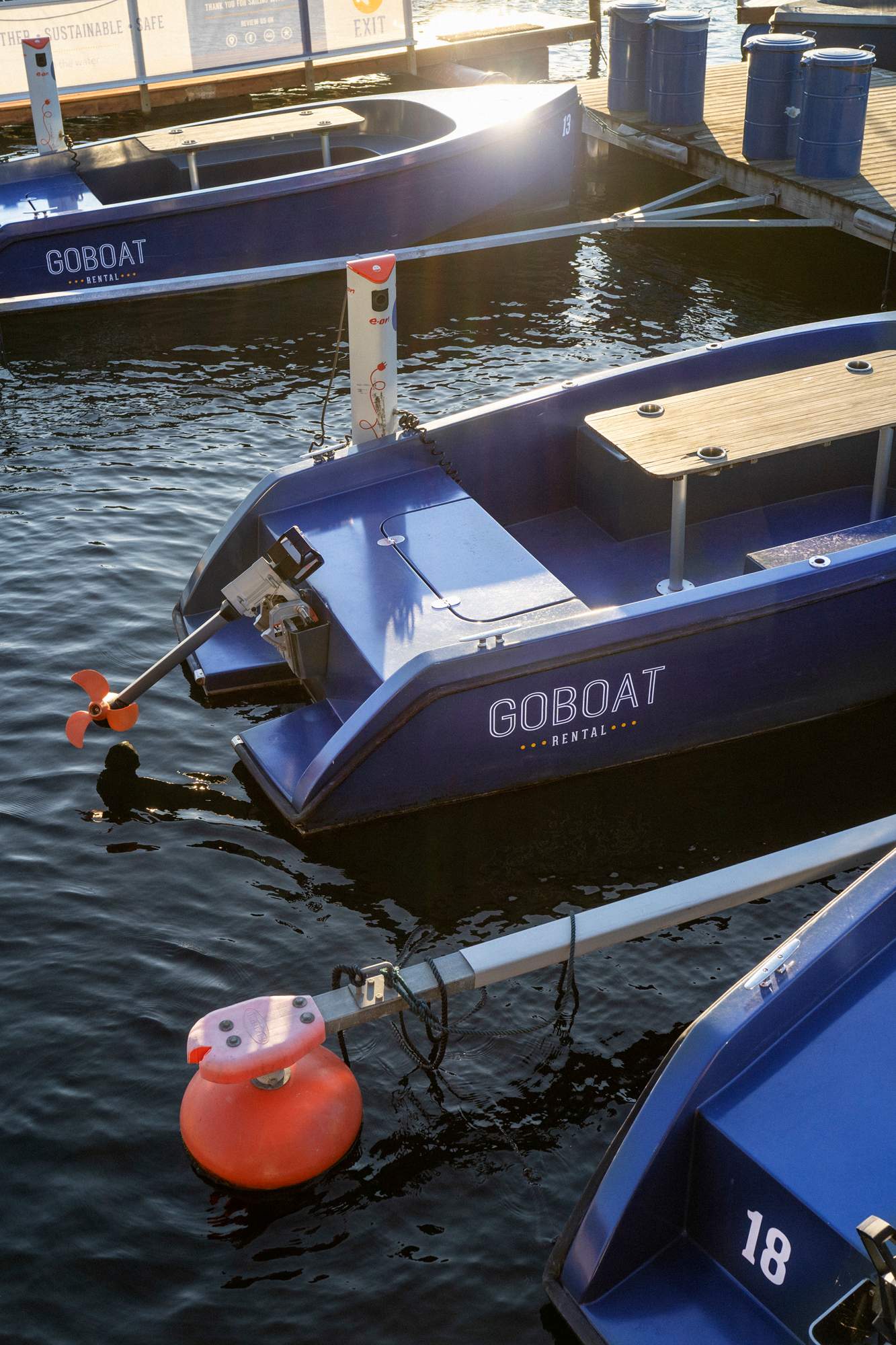 Anders Mørck: "My mother worked for Maersk and both my parents were in shipping but it's me that's ended up in charge of more boats than either of them – there's definitely something in the blood. The business has grown because Copenhagen and all of the cities we work in, from London to Sydney, are so fun to explore from the water, it gives each city a whole different perspective. The cleaning of the harbour was a long-term plan from Copenhagen. It really makes all the difference and that sense of responsibility for the harbour has become a part of the city's attitude. When families rent our boats, we give fishing nets to the children and see if they can find a plastic bottle to bring back as a prize. We often have to dream up a reason to give them a different prize because there's so little junk in the water, I'm happy to report! Our main customers are families and it's all about socialising on the water. Really, a boat gives a city a whole new lease of life. We sometimes say that the harbour here is Copenhagen's answer to Central Park and it's been wonderful to see how easily the water has turned from the industrial to the recreational. We're lucky – there's something very special about living with all this water."
---
The Bicycle Snake 
Designed by Dissing & Weitling Architects, this 200 metre-long, bike-only bridge has been making the city smile (and the rest of the world jealous) since 2014. This very friendly and non-venomous serpent has become a symbol of Copenhagen's ability to mix urban planning and sustainable initiatives with warmth and wit.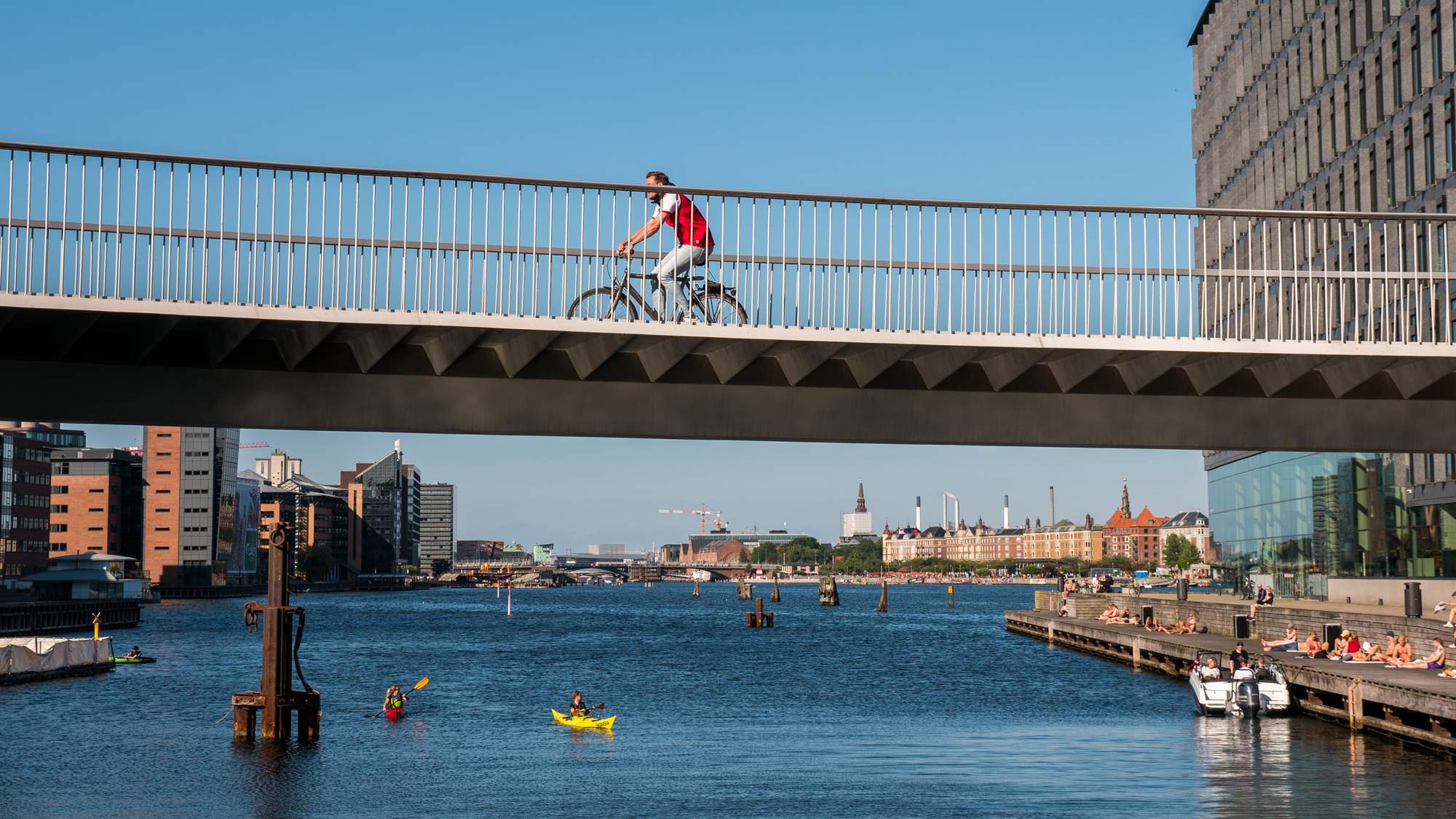 Dissing & Weitling Architects has firm foundations in Danish design, with roots in Arne Jacobsen's architectural practice, no less. The firm works across all sorts of projects but is perhaps best-loved for building bridges – and its Bicycle Snake is a real greatest-hit.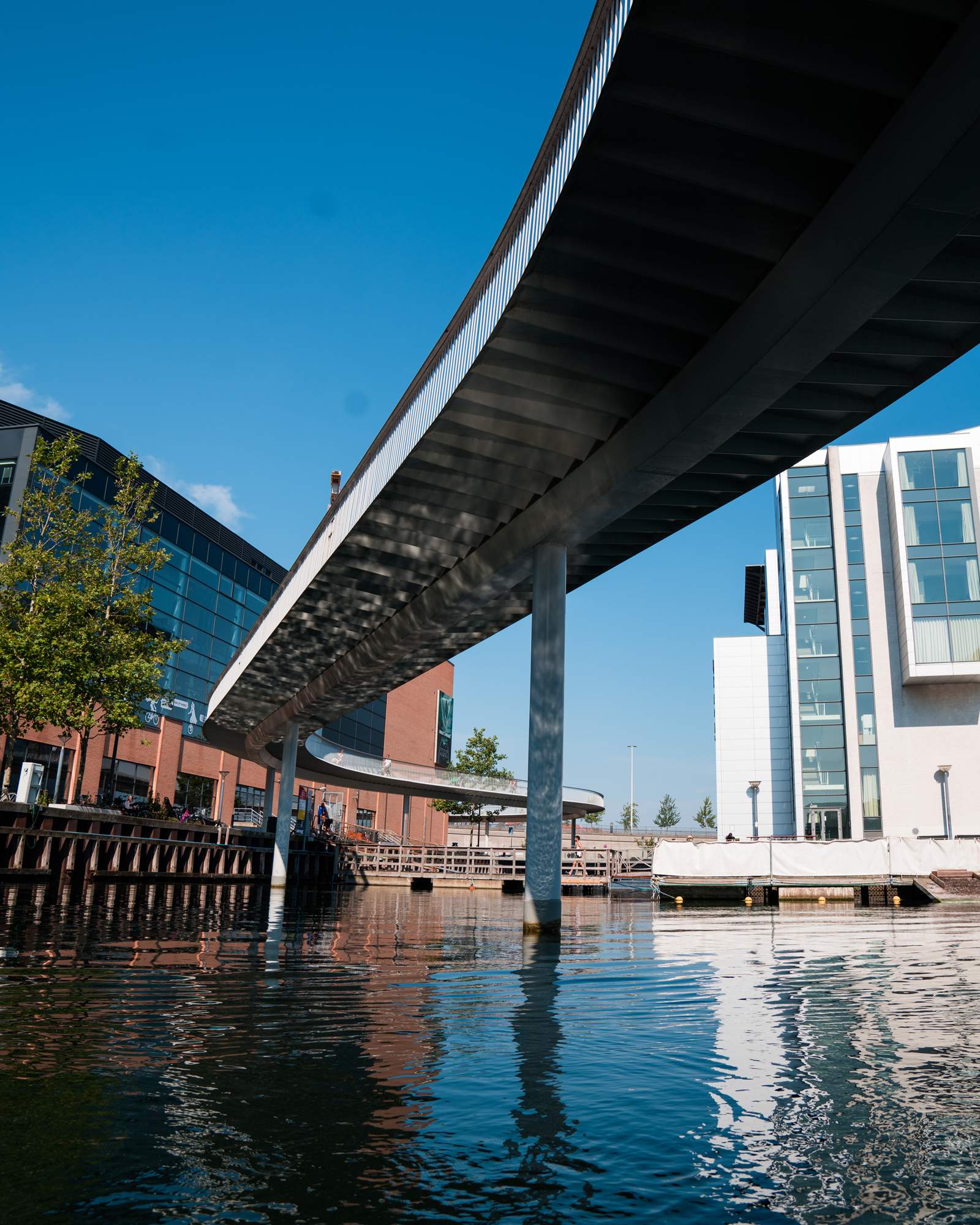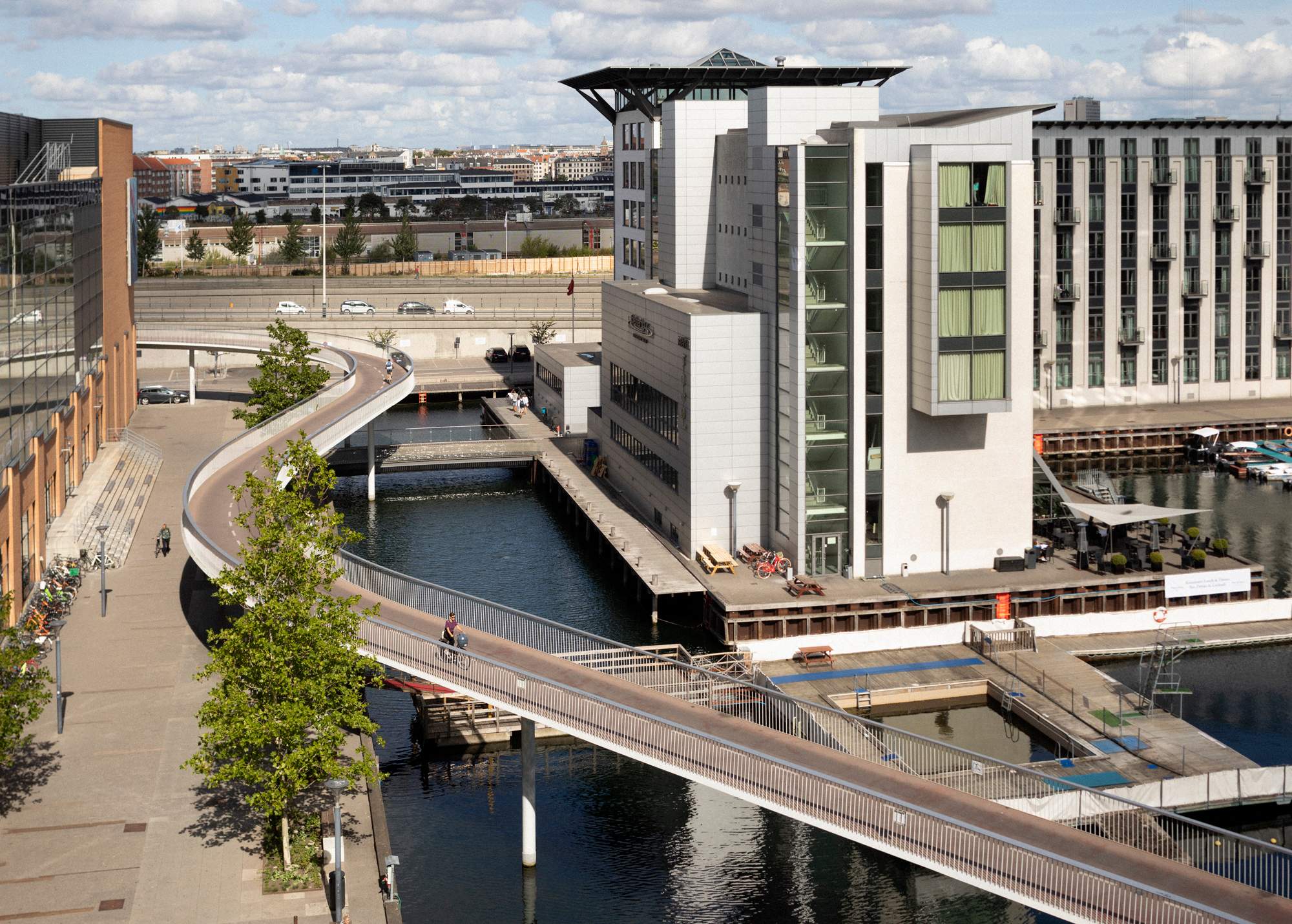 Tine Holmboe, CEO: "Going around on a bike has a sense of playfulness and so what other cities do for leisure is a commute in Copenhagen. The Bicycle Snake makes people smile in two ways: it's a really nice bridge to ride your bike across, with a very satisfying gradient, and it also unites two sides of the city: Vesterbro and Islands Brygge. Bridges bring energy to a neighbourhood and we made the Snake nice and curvy and quite high so that people get a positive experience on their way around. It has become a branding exercise for us as a firm. Now so many cities get in touch and want a Snake of their own.
---
Copenhill 
Speaking of quirky ways to be creative, how about building a park and dry ski slope on top of a public waste-plant and recycling centre? Introducing Copenhill, the best, most bonkers way for Copenhagen to demonstrate that it's top of the sustainable heap.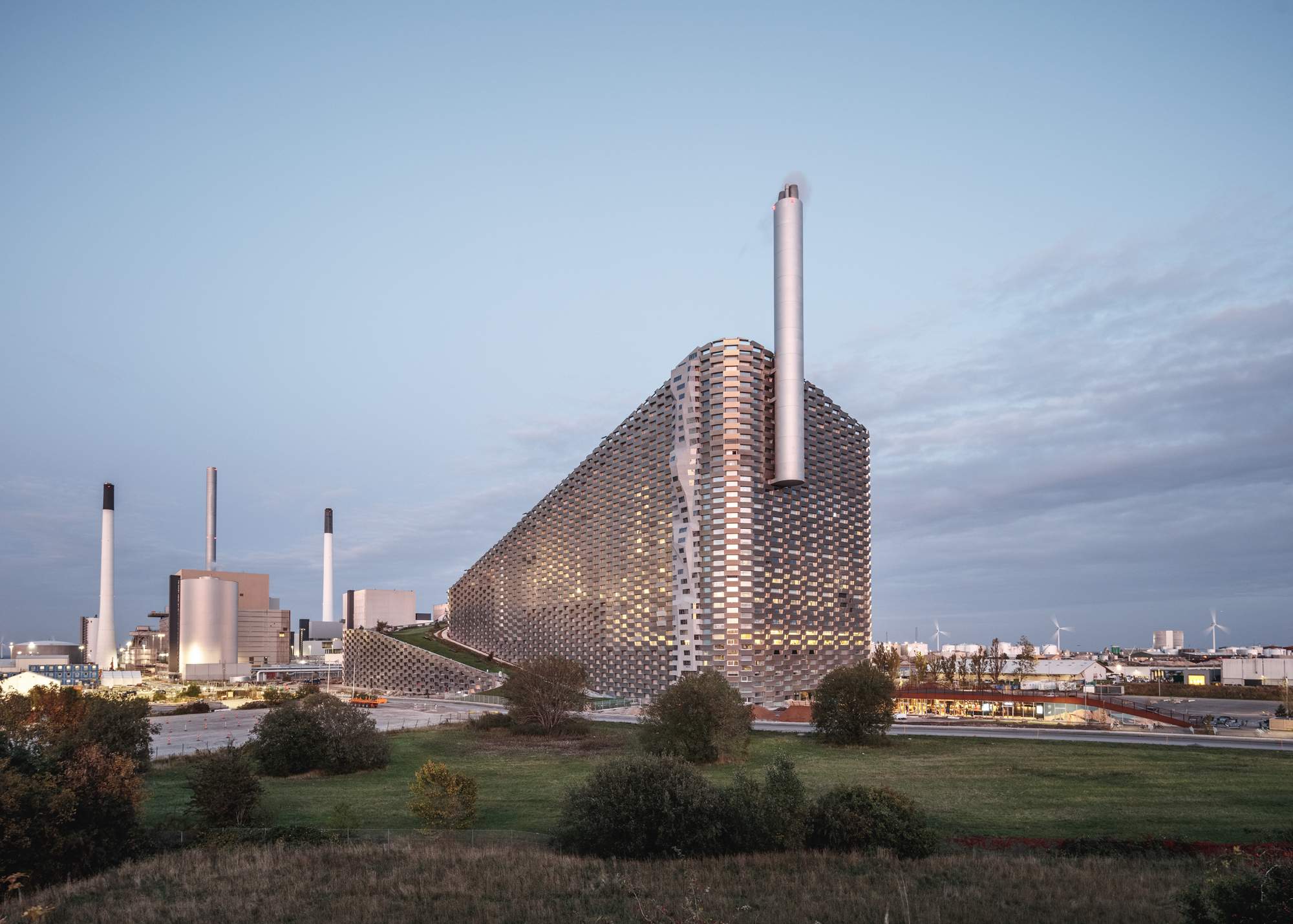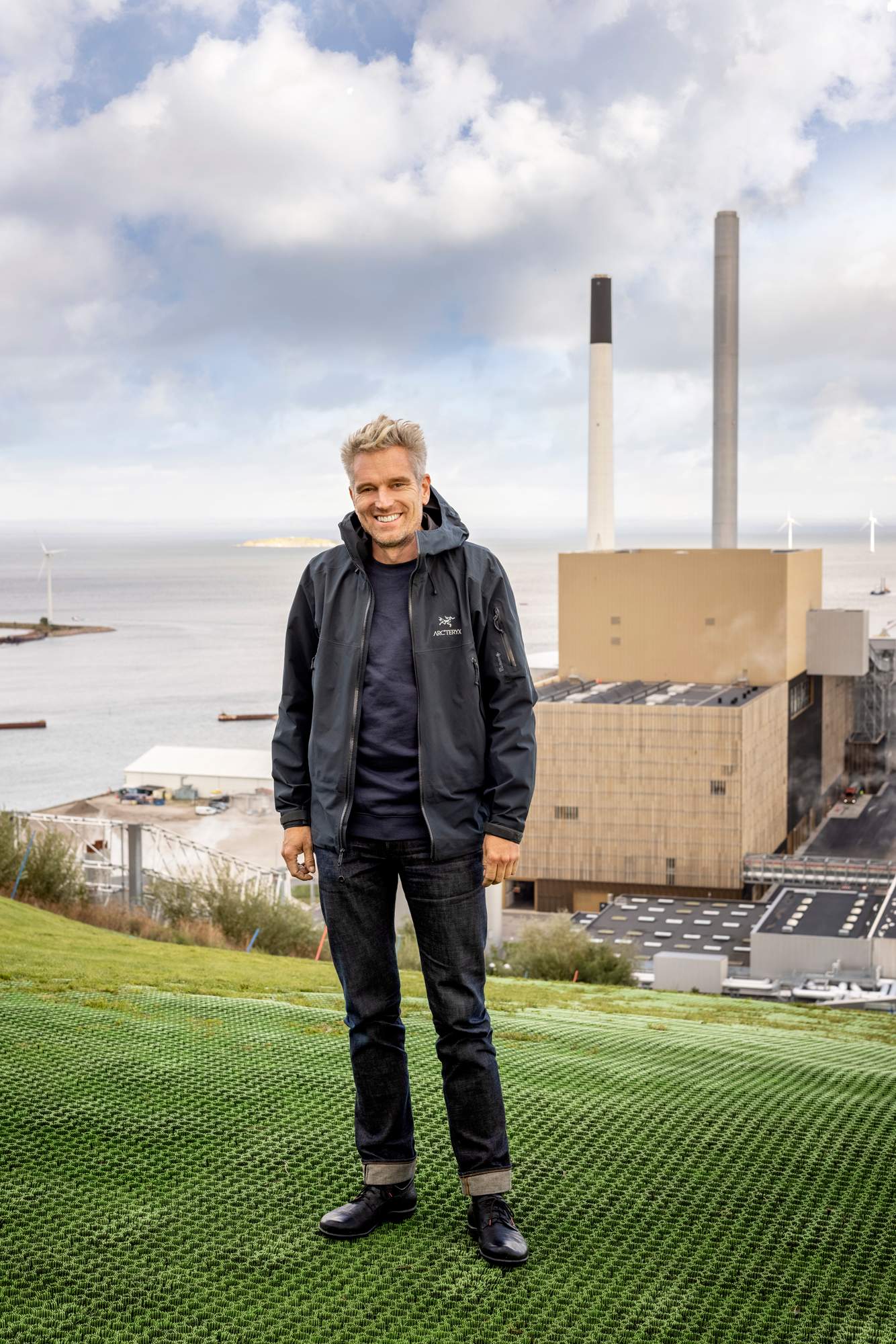 Patrik Gustavsson, board member, Amager Bakke Foundation: "Denmark is still the world champion of burning waste but now in a much better way. Sixty years ago we realised that we can use the resulting energy for central heating and 30 years ago we found that the steam could turn a turbine. So more energy is produced, the waste disappears and a problem becomes a solution. Copenhill is a project that makes people happy and makes it easy for us to go out and talk to the world about our green agenda. We had a visionary director who said that since this plant was part of the city, why shouldn't people come and visit it? That was the starting point: the idea that people could come and run around on the roof. But really: we couldn't have made it any more complicated for ourselves than trying to put a ski slope on the roof of a power plant, with a climbing wall, 70 trees and a bar. It's crazy!
Copenhill uses the full 17,000 sq m rooftop while, underneath, the plant churns away. The elevator is shaftless and made of glass so that visitors to the top can see the inner workings of the plant. It's as if Bertolt Brecht had been let loose on a rubbish dump.