Athens travel guide
The editors' selection
Athens might well be the birthplace of western democracy, philosophy and mathematics but for a taste of the modern city – rather than just the history book – we advise that you check in to some appetising accommodation, head to a contemporary Greek gallery or simply take a seat in a shaded square and watch it all roll by.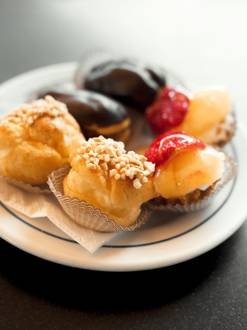 For a pocket of quiet in the city, head to one of the airy rooms at Ergon House, a short walk from Syntagma Square. It's the first hospitality venture from Thessaloniki-based Thomas Douzis, the entrepreneur behind the Ergon deli chain that specialises in food from small producers around Greece. So it's no surprise that Douzis's first hotel is one for enthusiastic eaters: at ground level a modern-day agora is housed in an impressive atrium, bringing together a greengrocer, butcher, fishmonger, bakery, roastery, bar and restaurant. The best part? Guests can take their pick from the produce and book one of two handsomely equipped kitchens – or hire the hotel's chef.

23 Mitropoleos, 105 57
+30 210 010 9090
house.ergonfoods.com
Although the Gagosian gallery has had a presence in the Greek capital for just over a decade, its new and expanded exhibition space is not to be missed. The listed neoclassical building in which it is housed was renovated by Athens-based architect Stelios Kois, who has retained its mixture of art nouveau and art deco styling. US painter Brice Marden's inaugural exhibition features 31 paintings on marble, all produced on the island of Hydra. 

22 Anapiron Polemou Street, 115 21
+30 21 0364 0215
gagosian.com
Dexameni Square, Lycabettus
Tucked away in the neighbourhood of Lycabettus, this square takes its name from the Roman-era cistern that still exists on site. On weekends the shady plaza is packed with children playing ball games and, come sunset, tables fill up at the alfresco bar of the same name, which serves Greek wine, ouzo and various meze until well into the night.