Copenhagen travel guide
Sport and fitness
As a whole, Denmark takes fitness seriously – its obesity rate is about half that of Australia and the UK. Copenhageners get plenty of exercise simply by moving from place to place. Many choose to travel on foot and there are bikes everywhere, with hundreds of kilometres of dedicated cycling lanes.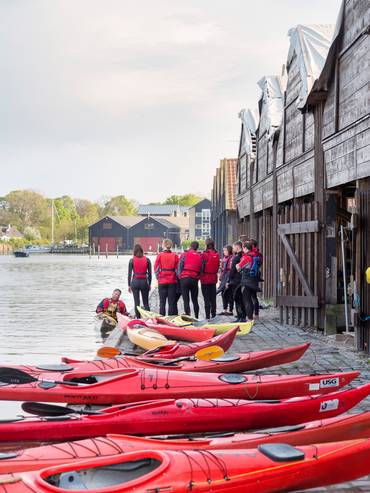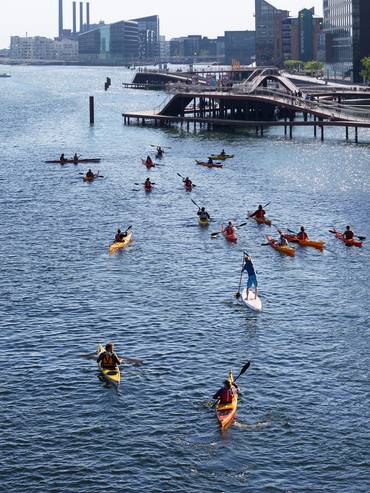 In recent years, kayakers have increasingly taken to the vast expanse of waterways in the centre of Copenhagen. Offering a unique perspective on the city's best-loved sights, kayak tours typically last two hours and are usually conducted at a relaxed pace. There are a few operators to choose from but Kayak Republic is well established and offers short courses as well as guided tours. On its three-hour Nordic Food tour, a light paddle around the harbour to sample fresh seafood is followed by a mussels supper on the "floating beach" at Kayak Bar.

12 Børskaj, 1221
+45 2288 4989
kayakrepublic.dk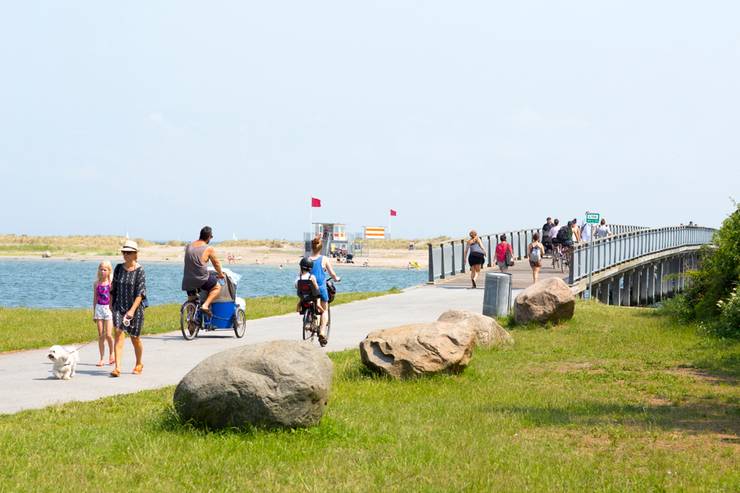 Amager Strandpark, Amager
At Amager, just 5km from the city centre, you can kayak, play beach volleyball, shoot hoops, swim, snorkel and sunbathe. You can also windsurf and kite-surf for much of the year, though in summer the patrolled beaches are off limits to these activities. The Helgoland sea baths, which were rebuilt in 2008, are good for a peaceful swim.

Amager Strandvej, 2300
kk.dk/amagerstrandpark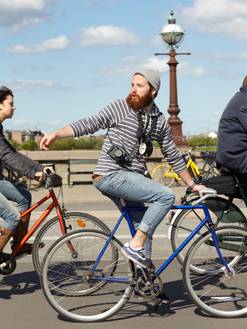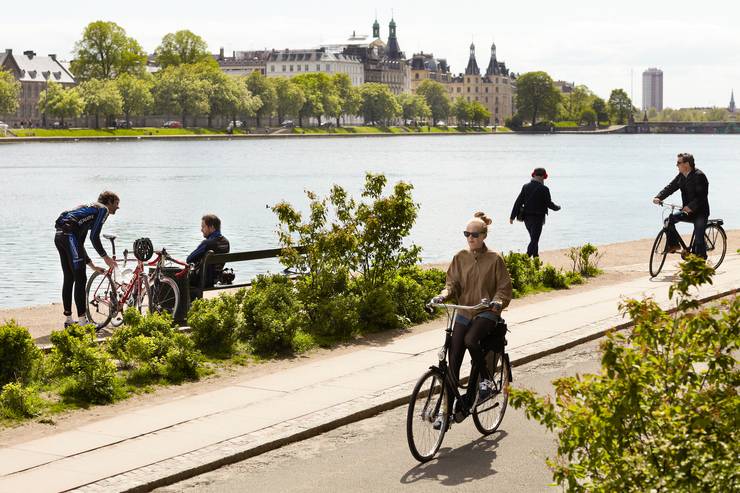 Copenhagen has been working to reduce the amount of car traffic on its streets for years. The Danish government has invested considerable funding nationwide into radical pro-cycling initiatives, including the long-distance cykelsuperstier networks that connect out-of-town commuters to the capital. Visitors are also well catered for thanks to the Bycyklen hire scheme. Although its implementation wasn't without hiccups (read high price tags, delayed delivery and waning demand), the electric bikes fitted with GPS-enabled tablets are easy to hire and can be found at numerous stations citywide.