London travel guide
Sport and fitness
London has the infrastructure in place to be a great city for healthy living. It's one of the greenest cities in the world, with several centrally located parks crisscrossed by pedestrianised, tree-lined paths. We've set out the best ways to make the most of this bounty and stay in shape during your visit.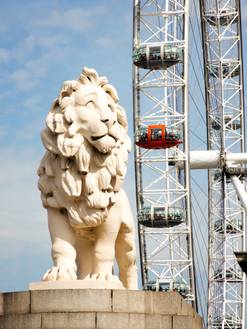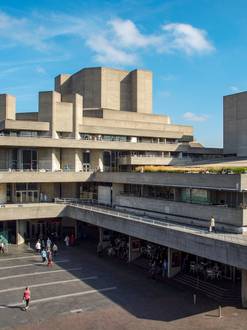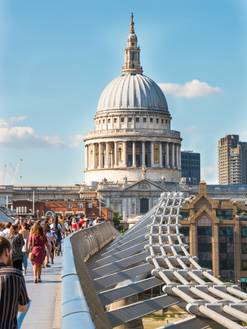 Distance: 5.6km 
Gradient: Flat 
Difficulty: Medium 
Highlight: Running across Millennium Bridge with St Paul's Cathedral straight ahead 
Best time: Mid-morning; avoid rush hour 
Nearest underground: Westminster, St James's Park 
This is a running route for architecture aficionados. Start by the clock tower that houses Big Ben at the Houses of Parliament (designed by Sir Charles Barry) and head south, straight across the Thames over Westminster Bridge. 
Once you hit the southern bank, turn left at the stone statue of a lion – known as the Coade stone – and run along the South Bank past the London Aquarium and iconic riverside landmarks such as the Royal Festival Hall, the brutalist National Theatre and the Oxo Tower. When you reach the Tate Modern with its brick façade and single towering chimney, cross back over the river onto the north bank via the Millennium Bridge. As you bounce across you will be afforded a spectacular view of St Paul's Cathedral. 
Now you take a winding course through the City of London, the heart of the capital's financial district. First turn right, heading east, on Queen Victoria Street until you get to Bank Station and then duck down Lombard Street before taking a left onto Lime Street. This will take you past some of the most spectacular buildings in the City, including Lord Rogers' Lloyd's Building and the wonderfully nicknamed trio of the Gherkin, Cheese Grater and Walkie-Talkie towers. You'll now be within striking distance of Old Spitalfields Market, which is home to numerous places for coffee and a reviving breakfast. 
Filled with tree-lined pathways and manicured formal gardens, this is one of London's most well-groomed parks. Visitors can take a stroll up Primrose Hill to admire panoramic views of the London skyline or rent a rowing boat to enjoy the idyllic boating lake.
With a well-planned route that avoids major roads and makes the most of the city's bike lanes, there's no better way to see London than on two wheels. For a scenic tour of the city, start on the wide, tree-lined cycle paths that snake their way around Hyde Park and nip out the south-east corner through Green Park before whizzing past Buckingham Palace. Carry on along The Mall past the lush St James's Park before picking up the CS3 Cycle Superhighway in Westminster. This well-maintained bike lane follows the course of the Thames eastwards and provides impressive panoramic views over the city's most iconic sights; from the monumental London Eye to the towering Tate Modern.
tfl.gov.uk/modes/cycling/santander-cycles
Images: Alamy, Dreamstime