10 for March / Global
Inventory No. 1
Inventory is an international round up of what to buy and where to buy it. On our first monthly shopping list we've sourced a pair of Norwegian rain-cheaters, a two-tub mane tamer and three South African beers to wash down some bocados we bought in Mexico City's newest deluxe deli. Please queue this side.
Brothers Niklas and Håkan Ericson's easygoing restaurant, PA&Co, is a Monocle favourite. Ever since Tina served us our first råraka (Swedish caviar, dill, onion and sour cream on a potato rösti) we've made a ravenous beeline for Stockholm's Riddargatan. Christina and Claes Britton, Sweden's media couple cum laude, have honoured the eatery with a 332-page homage to the founders, patrons and dishes of Sweden's best-loved bistro. Celebrated snappers Pelle Bergström and Mikael Jansson provide the pictures, and there are tributes from author Stig Larsson, rock star Mauro Scocco and our very own editor-in-chief.
Riddargatan 8, Stockholm
+ 46 (0)8 611 0845;
brittonbritton.com
---
Japan is without doubt the centre of the international men's grooming market. Young Japanese men are preoccupied with their hair to the point of obsession, and the cosmetics companies jostle to meet the demand for new and ever more inventive products. One such salve is Shiseido's Uno W-Design Fiber. Split the two-layered pot and the base tub dispenses a glossy, volumising jelly for application to dry hair. Concealed in the top tier is a fibrous putty which gives your mane the final fix with a whiff of apple citrus.
shiseido.co.jp
---
03.
Amadana Kotatsu
Furniture
Japanese houses rarely have central heating, and if you spend a winter in a chilly Tokyo apartment you'll understand why people are so attached to their kotatsu – a low table with a quilt and a built-in heating element. Everyone tucks their legs under the quilt before turning up the heat for cosy dining and TV viewing. Japanese electronics brand Amadana has designed a chic version, made in partnership with the Hiroshima furniture company Maruni. The quilts and covers come in a variety of whimsical patterns created by Japanese textiles designers Minä Perhonen.
amadana.com; mina-perhonen.jp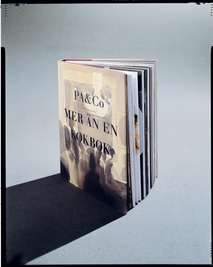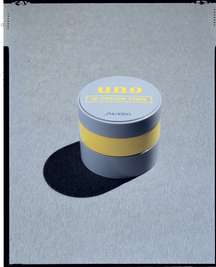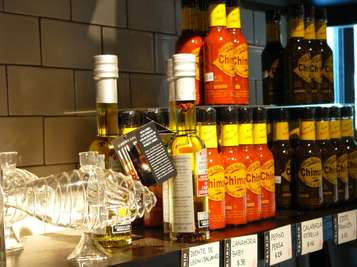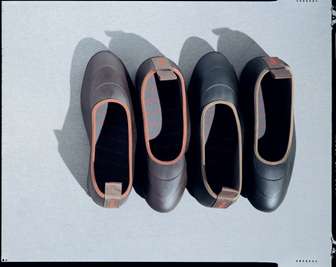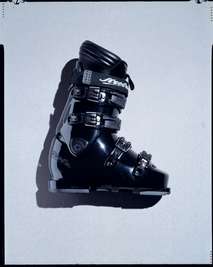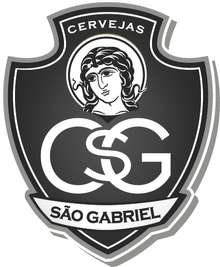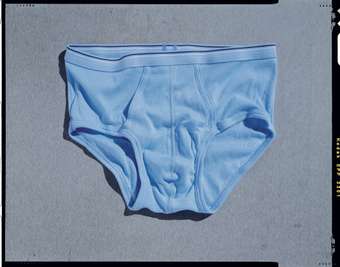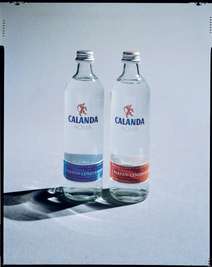 ---
Prominent Mexican chef Mónica Patiño has just opened a new gourmet concept in Mexico City. Delicatessens are few and far between, so Delirio's organic food emporium is fast becoming a destination for Mexican food-lovers. Located in the central Roma neighbourhood, the deli stocks 200 different wines, as well as fresh fish, cold cuts, cheeses, ready-made dishes, organic vegetables, coffee and cut flowers. Mónica Patiño has opened restaurants, published books and appeared on television, but she is also known for her fusion of food with philanthropy: her cheeses hail from Atlixco, which uses part of its profits to support local children.
delirio.com.mx
---
05.
Clover 1s
Coffee machine
We may have found an office indulgence to finish off our finance director once and for all. At $11,000 (€8,500) we admit it's a stretch, but the Clover 1s is a serious piece of kit. Designed for commercial coffee shops and proficient baristas, the Clover's patented Vacuum-Press engineering is unequalled, brewing perfect coffee in 25-40 seconds depending on brew size. "The Clover is a professional machine, but there's no reason why you couldn't have one at home, they're easy to use and require minimal upkeep," says David Latourell of The Coffee Equipment Company in Seattle. And for a machine of this calibre you can't just use any old roast, "I couldn't possibly recommend a bean, but I will say that it should be of the highest quality and brewed within two weeks of roasting." OK, so the price tag's a bit steep, but think of all the money we'll save at our local cap stand.
coeqco.com
---
The Norwegian designer Johan Ringdahl is so sick of ruining his expensive lace-ups during the foul-weather months that he has designed a pair of understated galoshes in an update of the traditional overshoe. Having exhausted his grandfather's old-school hand-me-downs, Ringdahl developed a pair of sleek rubber slip-ons that serve a dual purpose: "Swims are fitted with a smooth lining that eases fitting, but also does a great job of shining your shoes." Colours include purple, green, black and brown, and the company is about to launch its idiosyncratic take on the classic umbrella.
www.swims.no
---
Strolz of Austria has been pioneering handmade ski equipment for more than 25 years. When good-looking handmade ski boots are hard to find, Strolz's bespoke collection has us heading for Lech am Arlberg. The full foot analysis, determining footprint and weight distribution, ensures you walk away with the perfect boot. Strolz was also the first company to introduce ski boots in half sizes, and we're particularly fond of the black Racing R, size 43.5. Next stop, Kitzbühel.
strolz.at
---
08.
Cervjas São Gabriel
Beer
We first discovered Rui Esteves and Brad Armitage over macchiatos on a visit to Cape Town when we popped into their first coffee shop, Vida e Caffè, a few years back. Having developed their concept into a shop chain and coffee brand, the two entrepreneurs recently sold their business to concentrate on an equally stimulating beverage… beer. They've sealed a deal with an as-yet unnamed Portuguese brewery, and are launching three distinct beers – Marquês, São Gabriel and São Rafael – under the umbrella brand Cervejas São Gabriel. Each beer – a dark bock, a light pilsner and a traditional white beer – has been created to be enjoyed with different types of food. Like some wineries, Rui and Brad have posted complementary dishes on their bottles' labels. Enjoy the bock with roasts, battered white fish or mushrooms; the pilsner with spicy foods, calamari or chouriço; and the branca with delicate dishes, sushi or mild cheeses, for instance. We're waiting on a delivery of at least three cases – all back to ours for a tasting.
csgportugal.com
---
Swiss superstore Coop is a lesson in common-sense retail, trumping Wal-Mart on service, Tesco on choice and Ito Yokada on interiors. Company policy decrees that, within reason, all Coop departments buy homegrown Swiss products, which has us whisking down their two-tone orange aisles stocking up on staples and buying Vacherin in bulk. One Swiss-made article that caught our eye on aisle six was Coop's own-brand underwear. Plucked from their sustainable Naturaline range, these baby-blue briefs are a slip at CHF 8.90, and the racing stripe waistband looks great poking out of a pair of APC cords. Also see page 116.
coop.ch
---
10.
Calanda Aqua
Mineral water
Calanda is best known for its family of Alpine lagers, but Calanda Aqua, bottled at the Parpan-Lenzerheide source in Graubünden, was the good-looking relative that caught our eye. It's the smart 50cl bottles and the leaping mountain goat insignia that had us making space in the fridge. Large enough to refresh a thirsty Silvaplanersee rower, but small enough to sit on the table without obscuring the view, Calanda Aqua is crisp, clean and addictive, just like the Lenzerheide ski slopes that border the source.
calanda.com