New Year's solutions / Global
Inventory No. 10
Sometimes an Apple iPod hi-fi just won't cut it, especially when you want to fully integrate all your audiovisual output at home or work. Sony's new DA5300ES is an all-encompassing amplifier that will channel any multimedia source
01 - Sony
High-def receiver
Sometimes an Apple iPod hi-fi just won't cut it, especially when you want to fully integrate all your audiovisual output at home or work. Sony's new DA5300ES is an all-encompassing amplifier that will channel any multimedia source. Impressively easy to use, the receiver has been programmed for seamless compatibility with the latest technology, including Blu-Ray Disc and high-definition television channels. Even mid-quality hardware will benefit from the amp's "Active Intelligence" features that will detect and receive the best possible video and audio signals.
sony.com
02 - Marks & Web
Reviving cosmetics
Need a bit of extra help waking up on chilly February mornings? Then slap some Marks & Web "Wake Up" Herbal moisture gel on your face. It contains a refreshing mixture of peppermint01 and rosemary. Nodding off in the afternoons on the DB to Düsseldorf? "Refresh" Herbal Moisture Gel with the heady scent of mandarin and lavender can come to the rescue. Launched in 2001, Japanese organic lifestyle brand Marks & Web produces everything from organic cotton sheets and towels to hairbrushes with exquisite maple handles. It is a one-stop shop for everyday essentials and its quiet packaging looks great in any bathroom cabinet.
marksandweb.com
03 - Assouline
Le Questionnaire de Proust
It is a common misconception that it was Marcel Proust who penned the infamous "24 questions". It was actually his precocious answers to Antoinette Faure's (daughter of President Faure) questions that caused the format to be attributed to him. When asked, "Who are your favourite heroes of fiction?" aged 13, he answered, "Those of romance and poetry, who are the expression of an ideal rather than the real," – an early indication of greatness. French publisher Assouline's leather-bound Le Questionnaire de Proust: Edition Luxe contains a facsimile of Proust's original answers. With an introduction by Henri-Jean Servat and 100 pages of blank questionnaires, this is the perfect gift and an intellectual take on the visitor's book.
assouline.com
04 - Panasonic
Iris reader
In an age when the menace of terrorism and identity theft has become ubiquitous, the personal security industry is currently worth a staggering €140bn. Panasonic02 is at the forefront of the security sector and its products are upheld as the "gold standard" in the industry. The sleek BM-ET200 Iris Reader strikes gold on two counts – it uses biometric security, the most sophisticated in the field, and employs foolproof home usability. With voice recognition and a rapid eye recognition time of 0.3 seconds, its smart design makes it suitable for both office and home. Affix the reader to your door and you can say goodbye to something as analogue as keys forever.
panasonic.com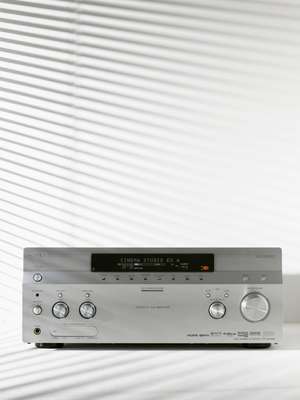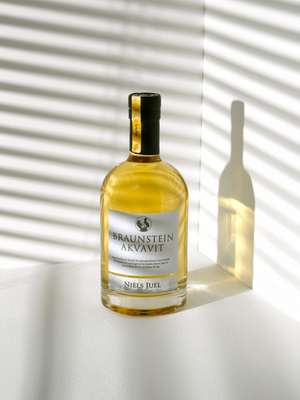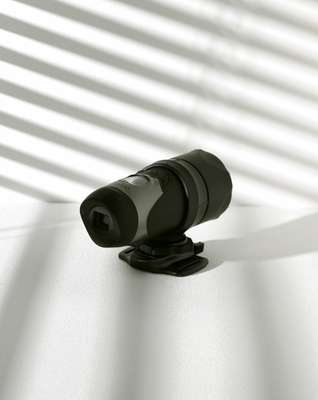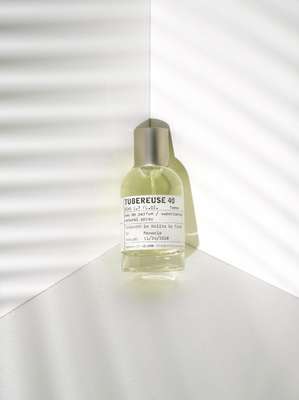 Found in every high-street farmacia in Italy, Roberts' Distilled Rose-Water has been a Florentine ladies' beauty secret since 1867. Its virtually unchanged formula of essence of rose makes the ideal skin toner – we love its retro cobalt-blue bottle and think it's nice splashed in the bath too. Like a little pocket of the Grand Tour stranded in Florence, Manetti & Roberts began life in 1843 as Englishman Henry Roberts' medicinal laboratory, H Roberts & Co English and American Chemists and Druggists, and soon became a byword for reliability. After the Second World War, the business merged with rival pharmacy L Manetti and today is an international company making numerous household prodotti di qualità.
manettiroberts.com
06 - Louis Vuitton
City guides
Ten years since Louis Vuitton launched its first set of European city guides, the company is launching its latest annual round-up of the places to shop, eat, drink and stay for like-minded customers of the French fashion house. As ever, the compendium of nine perfect-bound, ribbon-markered volumes arrives encased in a matt box and this time it has chosen saffron yellow as its couleur du jour. Bilbao, Luxembourg, Nicosia, Reykjavík and Turin have been added to the regular line-up, and the New York edition is sold as a separate entity. Reviews are timeless in tone and offer no apologies for their readers' premium tastes. Watch out for the special Tokyo edition due out this autumn.
louisvuitton.com
Forget Adam's ale, the genuine "water of life" is akvavit (aquavit). Having warmed Scandinavian winters for centuries, this spirit is similar to vodka in its production – the beverage is distilled from either potatoes or grain. Also known as dram, akvavit is a year-round indulgence, but is particularly agreeable in the winter when drinkers sip the firewater between hearty gulps of Carlsberg Master Brew and mouthfuls of ludefisk. Located in Køge, a few kilometres southwest of Copenhagen, distillery Braunstein03 brews a herbaceous hooch containing carraway and fennel. In addition to the flag-bearing akvavit it also distills a knee-trembling snaps, a fine single malt and barrels of an unusual, but toothsome "beer snaps".
braunstein.dk
08 - Oregon Scientific
Pistecam
More Canadian clamberer than Candid Camera, the Oregon Scientific ATC-2K Action Video Cam was designed by both digital imaging consultants and extreme sportsfolk for use in even the worst weather conditions. Its lightweight, streamlined casing contains a host of miniature digital features, including 640x480 VGA resolution up to 30 frames per second with internal memory, and the small mountable digi-videocam is waterproof up to three metres.
It performs best when tested to the limits and is the preferred piece of digital kit for serious skiers, surfers, rock climbers and motorsports enthusiasts. The Portland company has also sold the camera to the military for training purposes.
oregonscientific.com
Antwerp's hidden stock-sales
Anvers reaction
51°13'03" North
04°24'00" East
Twice a year, usually during March and October, the biggest names in Flandrian fashion sell their recent collections at throwaway prices in Antwerp. But there is a catch: the locations where Dries Van Noten, Ann Demeulemeester, Veronique Branquinho et al sell their collections at up to 80 per cent discount are strictly word of mouth. Recently, Demeulemeester chose her Le Corbusier-designed house as the sales point – the former artist's residence was transformed into a fashion madhouse where those in the know queued for hours to bag the best pieces. Van Noten also chose his "Godfried" atelier at the fabulous old docks in Antwerp as his upscale sale showroom. Some careful digging and a spot of buttering up the PR people will ensure you're alerted to the occasion with enough time to book flights for Benelux.
FOOTNOTES
01 Marks & Web
Peppermint is the oldest medicine in the world; for millennia this herb has been used to cure stomach problems and as a muscle invigorator, making it a perfect ingredient for the company's "Wake Up" range.
02 Panasonic
According to Panasonic, its Iris Reader is between 100 and 1,000 times more accurate than spot fingerprinting (depending on corresponding technology) and 3,000 per cent more accurate than voiceprinting.
03 Braunstein
Heritage has always inspired Danish brothers Claus and Michael Braunstein. In 2005 they bought the Baltimore Brewery Company in the US and shipped over the brewery parts to be reassembled in Købe, 30km from Copenhagen .