Swiss fitness / Switzerland
Aerobics in the aisles
Is Lycra on your shopping list? The Swiss have one of the healthiest lifestyles in Europe – and the blueprint for their wellbeing has been laid down by two supermarket chains that are now the country's top fitness providers.
Switzerland has long been an exporter of health and wellness, from restorative spa breaks in the mountains to Birchermuesli, a wholesome breakfast based on a recipe created by Swiss doctor and nutritionist Maximilian Bircher-Benner. It's a country that enjoys a remarkably high quality of life thanks not only to its wealth but also its unique attitude towards wellbeing.
With its diverse landscapes providing a veritable playground of opportunities, Switzerland ranks among the most active countries in Europe; roughly 44 per cent of the population exercises several times each week. According to a recent report by Baspo, the Swiss National Office for Sport, there are more than 20,000 official sports clubs in Switzerland, giving the Swiss ample choice, from playing ice hockey to twirling gymnastic ribbons.
Of Switzerland's eight million residents, more than two million are active members of a sports club, which might suggest that the commercial fitness industry is redundant. But studios, gyms and private fitness centres are experiencing a boom, driven by an increasing appetite for health and wellbeing – and a decreasing amount of free time. Changes in work-life balance mean that the Swiss are now spending an average of 41 hours per week at their desks so gyms – with their flexible opening hours, childcare and high-intensity classes – make fitting a quick workout into a busy schedule much easier.
In a rather unexpected twist Migros, Switzerland's leading supermarket chain, is also the country's top fitness provider, with nearly 200,000 members and a 20 per cent share of the market. While tomatoes and treadmills don't appear to be natural bedfellows, Migros is successfully tempting the Swiss with both. "When it comes to Switzerland, exercise has always been important," says Marcus Schwedhelm, head of leisure coordination at the Migros Group, who has watched with interest as the industry expands. "The Swiss fitness market has grown quickly in recent years, partly because everyone is very busy but also because health is considered to be a precious commodity."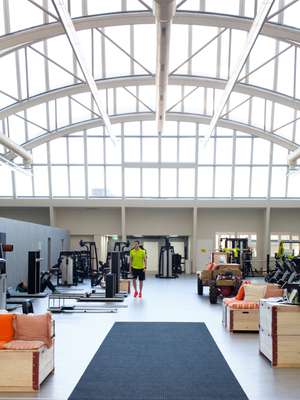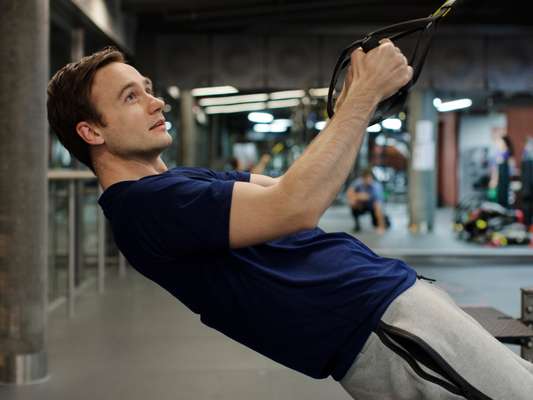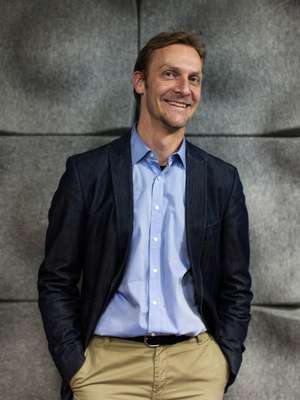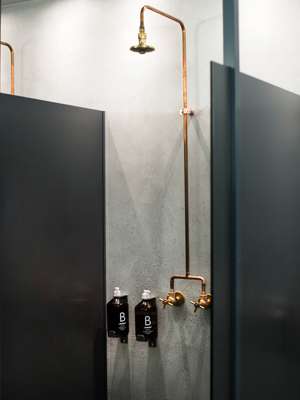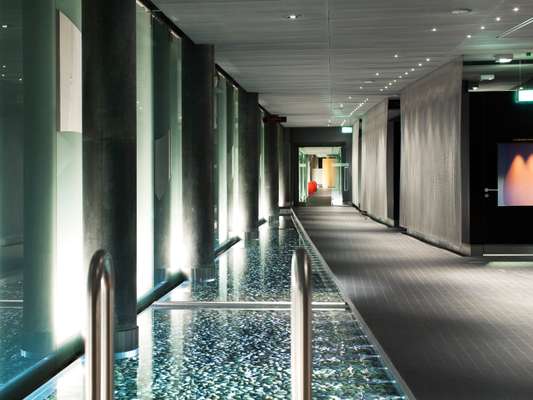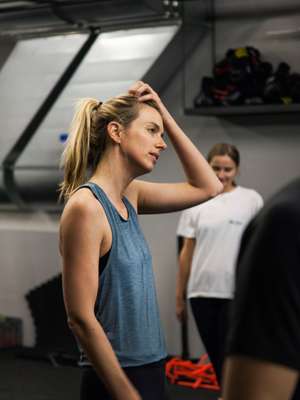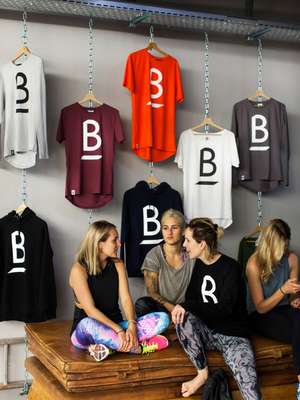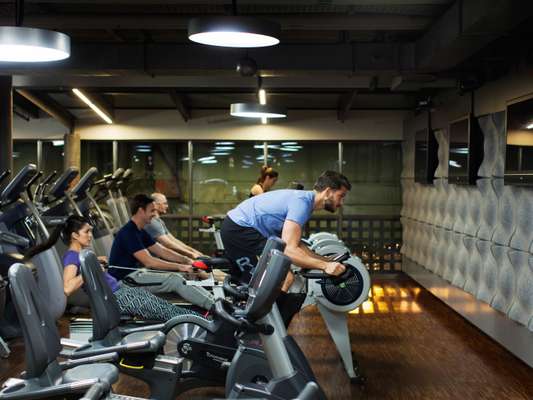 Migros has championed national health since its earliest days as a supermarket, making a conscious decision not to sell alcohol or tobacco in its core "M-supermarkets". Its first foray into wellness came in 1977 with the opening of a fitness centre in Lucerne and today the Migros Group has more than 90 fitness facilities nationally. The group launched 10 new locations in 2016 and has six more openings planned for 2017.
Migros' main competitor in the national supermarket industry is Coop. Following Coop's 2016 acquisition of a 51 per cent stake in Update Fitness, one of the leading fitness chains in eastern Switzerland, the two businesses are now going head to head in the more lucrative fitness industry as well. The deal with Update Fitness has given Coop a considerable foothold in the market, bringing 22,000 members and 24 existing locations under its umbrella.
One of these locations is a former rubber-band factory in Gossau. With a vast rippling roof and curved windows carefully placed so that no direct sunlight ever disrupts those inside, it is one of Update Fitness's most impressive sites. While giving monocle a tour, CEO Michael Ammann says that the chain opened six new locations in 2016 and has three more confirmed for 2017. The business has seen steady growth for the past 10 years and now hopes to further strengthen its position with its own range of supplements, drinks and protein snacks produced in Switzerland and Germany.
Rather than simply signalling the start of a heavyweight tussle for supremacy, Coop's decision to enter the industry highlights the opportunities still available in the Swiss market. And it's a trend that's visible across the continent too. According to Deloitte the European health-and-fitness market is now the world's largest, having outstripped the US, and is worth a colossal €26.7bn. It's also growing at a fair clip: close to 5 per cent year on year in 2015. Meanwhile the number of mergers and acquisitions that year (19) was more than double the figure in 2013, an indicator of the keen interest investors are taking.
Despite the opportunities, there are only a few other economies outside of Switzerland where supermarket companies have joined the spree. The UK – in revenue terms Europe's biggest fitness market – is one exception. Supermarket chain Tesco signed a deal in 2013 with gym brand Xercise4Less, with the former subletting space in some of its bigger stores to the fitness provider. But the Swiss model could be successfully copied elsewhere as supermarkets across the continent look to reduce floor space and turn their outlets into destinations in their own right. Seen in this wider European context, the Swiss retailers are way ahead of the curve.
Back in Zürich, Migros's Schwedhelm describes how his industry has changed. "Switzerland used to be a market of independent studios but the chains are now growing and professionalising the market. You don't see a cut-throat approach though – there is room for everyone at the moment." As the market continues to bubble away, however, levels of competition will inevitably rise and independent providers will have to fight for members, revenue and – in some cases – survival.
One example they should look to follow is Balboa Bar & Gym in Zürich. It's the city's most talked-about fitness provider and was founded by Paco Savio, Erich Züger and Timo Klein. It started in a garage in the city's industrial quarter, holding classes for just a handful of early adopters. The Balboa "movement", as the founders describe it, grew organically over several years and, following an underground pop-up stint, they moved into their current premises in a former Credit Suisse canteen in the heart of the city's financial centre in 2016.
Keen to break the mould of conventional fitness spaces, Balboa puts its trainers at the centre of the experience, with a range of classes – from low-intensity to so-called "warrior" options – designed around the strengths of each trainer and with the needs of their urban clientele in mind. With no compulsory membership, Balboa has a pay-as-you-go approach. "We want people to come here because they want to, not because they have signed a contract," says Savio. It is looking to grow its model and workout concept in Switzerland, with a third location opening soon in Zürich's Viaduktstrasse – and eventually abroad.
Designed by architecture practice Helsinki-Zurich, Balboa Bar & Gym feels more like a boutique hotel than a gym, with its bustling ground-floor social space, concept lighting and bespoke soap created in collaboration with design collective Soeder. The crowd is diverse, friendly and driven, whether here to exercise or enjoy a juice or salad made by Roots, Balboa's food partner; the slickly attired running club discusses the day's route by the bar, while a photographer takes portraits next to the wall of glass overlooking one of Zürich's waterways. "It's about people interacting," says Savio. "It isn't just about going to the gym, which can be boring. We wanted to create an experience that was different, fun and also a little provocative."
If Balboa is anything to go by then the increased demand for top-quality gyms in Switzerland is going to lead to better designed and more bespoke facilities for the nation's fitness fiends. But what's happening here should also be seen as a microcosm for what's to be witnessed across Europe, as busier and more health-conscious lifestyles fuel rapid expansion in the fitness industry. At the same time, large-scale retailers should be keeping an eye on their Swiss counterparts. By tapping into this booming industry early, Migros and Coop have set a smart precedent for Europe's top supermarket chains. With plenty of them searching for new ways to boost profits and make the most of free space, expect to see more of them following suit in the years to come.