Polanquito / Mexico City
Bienvenido!
A recent housing boom in the bohemian neighbourhood of Polanquito has opened it up to a lively new crowd.
It's mid-morning in Mexico City's Polanquito neighbourhood and the street hums with quiet activity, the calm only broken by an occasional clang emanating from the construction site for a new development of upmarket apartments. Resident Julio Amezcua, a 42-year-old architect, is used to a little breakfast-time bedlam but his grassy back garden offers refuge from the din.
Over the past few years the area has experienced a construction boom as architects and developers tuck into new projects that are set to add dozens of smaller apartments to the stock of solid, mid-century, art deco buildings and shabby-chic, baroque-style homes. The quarter has long been known for its pricey stock but the newer builds are offering more affordable options for mid-career professionals.
Amezcua welcomes monocle into his home, a 250 sq m first-floor residence in an understated mid-century building. After encouraging the family's pug and Boston terrier into their patio play area, he takes a seat alongside his wife Roxanne and explains how his home fits into the neighbourhood and its history.
"Polanco was the first residential colonia outside the centre," he says proudly of the area in which Polanquito is located. It was always a refuge from the cacophony in the Centro historico. During the golden years of economic growth between the 1950s and 1970s the neighbourhood expanded, buoyed by professionals, business owners and foreigners who wanted more space than the congested CBD could offer. In Polanquito before elsewhere, Mexicans mingled with Spaniards seeking a new start away from Franco, as well as Lebanese and eastern European merchants who fled their homelands during the Second World War. Here new emigres built a place to live that reflected their cosmopolitan mix.
The neighbourhood is clustered around a large, leafy park and divided along narrow walkable streets lined with art nouveau, art deco, baroque and functionalist buildings that seem to mirror Polanquito's melting-pot air. Street life is also a bonus. Locals can peruse an open-air market that sets up shop every Saturday in Parque Abraham Lincoln, then nab a bag of guavas or prickly pears, or a freshly pressed juice, at Don Lupe's stand. On weekdays there is a lunchtime crush of white-collar workers from the CBD. On weekends well-heeled visitors drop by for comfort food and classics at Klein's, a deli-style restaurant that first opened in 1962, or Mexican staples at Dulcinea, one of the capital's finest new restaurants.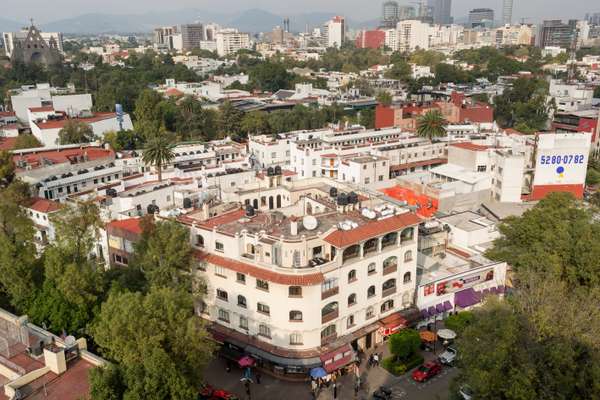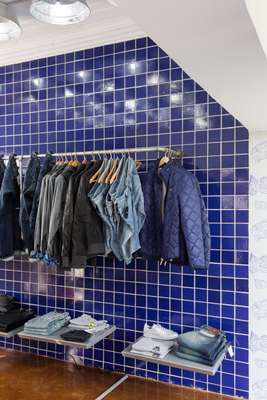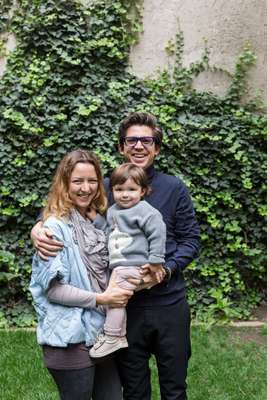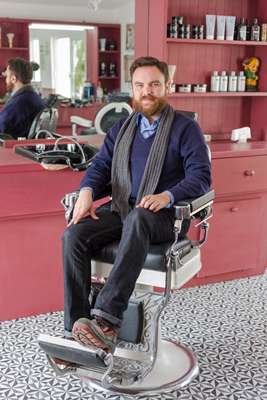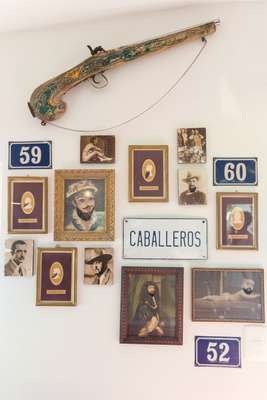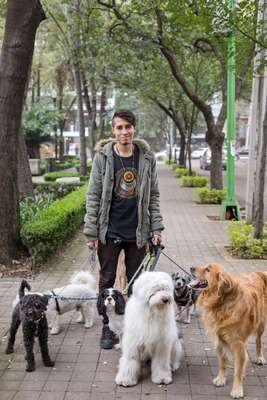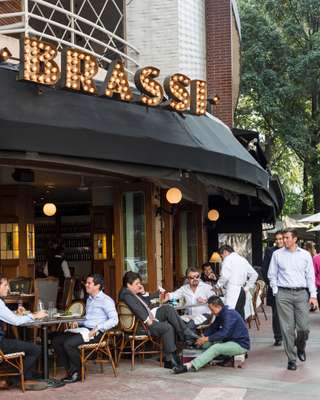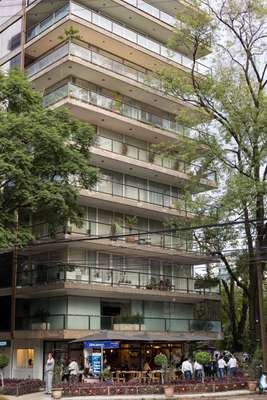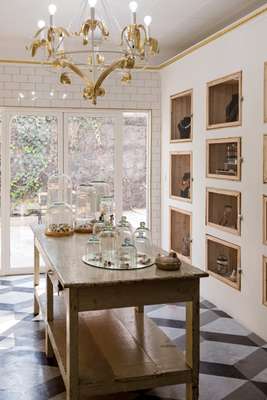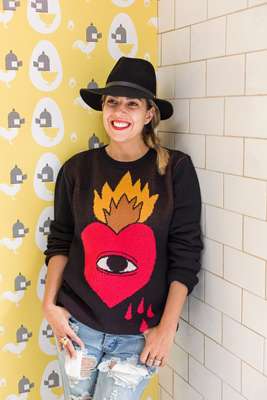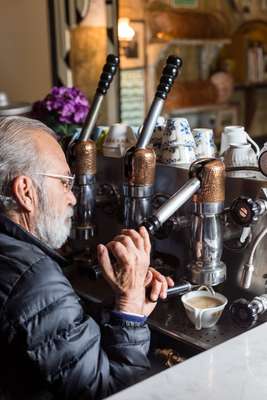 Monika Biringer, who lives on the ninth floor of an imposing art deco- style tower overlooking the park, joins us for a walking tour of the barrio. "It's a mix of culture and architecture in one space," she says. Her parents are part of the area's cosmopolitan past and fled here from Spain and Hungary before the Second World War. Today the pair help her run her multibrand clothing shop Common People, which is in a three-storey house. There are separate rooms for menswear, children's clothes and women's shoes, as well as a top-floor café and a barbershop that offers a glass of whiskey with each trim.
Biringer's shop reflects Polanquito's eclectic but inclusive feel. "We try to bring a mix of unknown and famous, local and international," she says.
The resident
Julio Amezcua
Architect
"Polanquito is a great place for families: it has galleries, florists, fruit shops and a lot of restaurants. Our lives are in walking distance."
Dulcinea: High-end Mexican cuisine and a cocktail menu offering a smoky Mezcal Manhattan.
29 Oscar Wilde
152 55 5280 4372
Joselo: A laidback coffee shop next to the park, with outdoor seating.
107 Emilio Castelar
+52 55 5281 0849
Klein's: Comfort food such as eggs San Marco and hunks of tasty rye bread.
360B Avenida Masaryk
152 55 5280 9184
Dixon: Rooftop bar and restaurant.
45 Eugenio Sue
152 55 5280 7730
Jugos Don Lupe: Old-school Mexican-style fresh juices made from local fruits such as papaya, guava and lychee.
9 Virgilio
+52 55 5281 0510
Busue: An upscale 11-room boutique in one of the area's oldest houses.
45 Eugenia Sue
152 55 6650 5916
Common People: A multibrand concept store featuring local and international designers.
149 Emilio Castelar
Yakampot: Women's clothes and shoes from Mexican designers Francisco Cancino and Concha Orvañanos.
215 Calle Emilio Castelar
152 55 6721 3324
One-bed house: MXN$16m (€750,000)
Two-bed house: MXN$22m (€1m)
Three-bed house: MXN$43m (€2m)
Estate agent
Pablo Lomelin Ramos
152 55 2581 0300
lomelin.mx