Fashion / Global
Fashion
Briefing
Getting into gear with lines from two winter-sports athletes, plus Zegna's new London flagship.
Ermenegildo Zegna, the Biella-born tailoring giant, has opened a new and improved London flagship in the heart of Mayfair. New York architect Peter Marino has designed 18 of Zegna's shops around the world and here he's worked his magic once again. This luxury emporium is spread across four floors, all composed of sumptuous materials, from dark Italian marble floors to honeyed rosewood shelves.
Shoes are the star of the show: Alessandro Sartori, Zegna's new artistic director, was previously at the helm of Berluti. On the ground floor there's a made-to-order trainer range; the tan model is a standout. On the second level, alongside the retro-themed spring/summer 2017 collection (think suede jackets and high-waisted trousers), you'll find Sartori's first creation for the house: a nine-piece bespoke shoe capsule. And on the top deck the Su Misura (made-to-measure suiting) alcove is bathed in sunlight thanks to a bow window and kitted out with a vintage bar from the 1950s. Zegna knows how to do luxury; here it has set a new benchmark.
zegna.com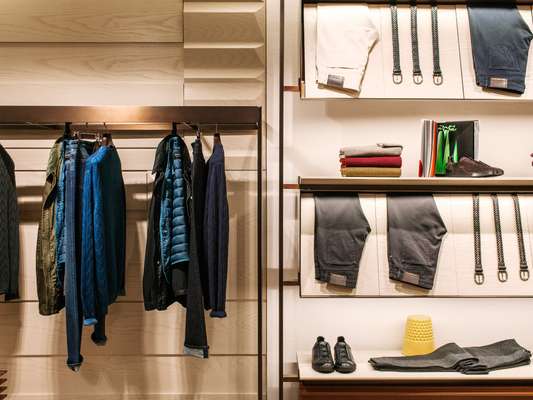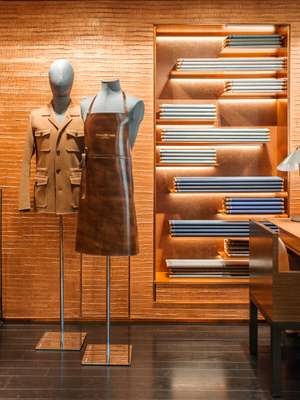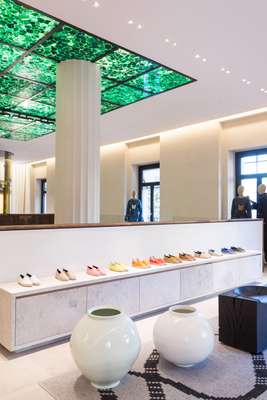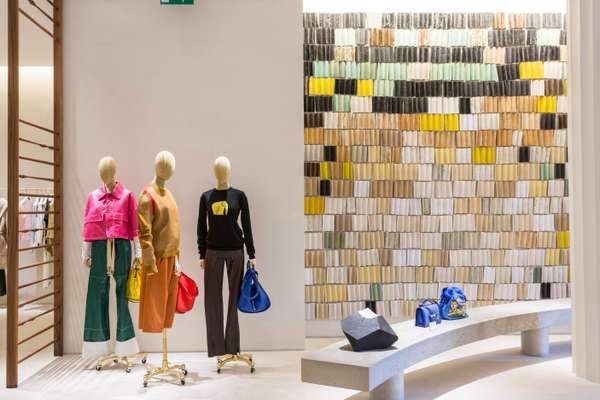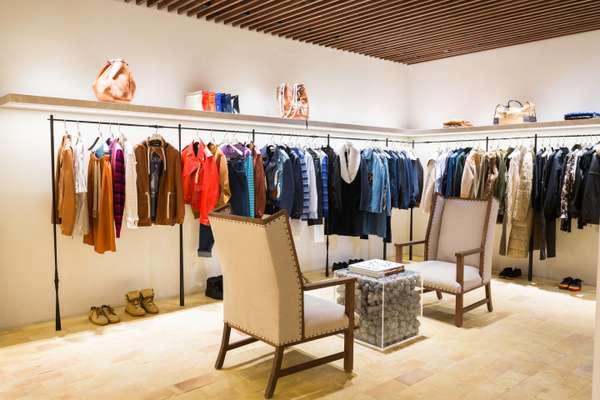 Jonathan Anderson has led an impressive turnaround at Loewe since becoming creative director in 2013 – and his latest move is unveiling a new Madrid flagship for the luxury Spanish house. Last November, 160 years after the first Loewe atelier was founded in the capital, Casa Loewe opened in the same building as the brand's historic HQ.
Hoping to entice a younger generation through its doors, the label's penchant for idiosyncrasy has been embroidered into all three storeys via an eclectic collection of art, furniture and textiles. Loewe has a history of collaborating with local artists for its flagships and here Gloria García Lorca created a striking ceramic-tile installation for the first floor. You'll feel like you are wandering through an avid collector's apartment as you peruse Anderson's latest men's and women's collections, his new line of fragrances and row upon row of cheery leather handbags.
loewe.com
Q&A
Martina Ertl-Renz
World ski champion and manager of Ertl-Renz
Munich
World ski champion Martina Ertl-Renz is the face of sportswear shop Ertl-Renz, founded by her husband Sven Renz in 2001. Their speciality is customised ski boots; no surprise given that Martina spent 16 years competing in international competitions, winning numerous Olympic medals along the way. The shop's in-house atelier fashions boots, insoles and running shorts.
What sets Ertl-Renz apart from other athletic shops?
Our profound orthopaedic and sports science know-how tied to our luxury lifestyle approach.
To what extent has your skiing career influenced your business?
It has lent me credibility. And my profile was a big help in marketing the business.
What are your top picks from Ertl-Renz?
Our bespoke ski boots with heated lining and tailored running shorts.
What sportswear trends are on the horizon?
Products that are stylish and offer the athlete benefits in terms of functionality and improved performance, such as personalised insoles.
ertlrenz.de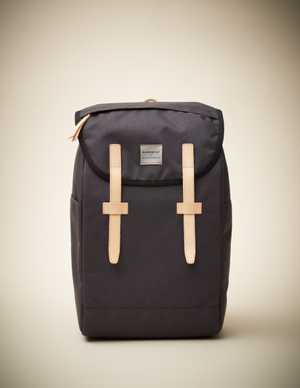 Hasselblad X Sandqvist 
Sweden
To celebrate 75 years, camera-maker Hasselblad has teamed up with Sandqvist to create this backpack for shutterbugs.


Hackett X Fox Umbrellas 
UK
For its new line of macs Hackett has turned to an expert: they are stitched from the same cloth that Fox uses for its umbrellas. They come in seven different shades – including chocolate brown – and with a matching brolly.
hackett.com
Park's wares are handmade from calf leather in Greek and Italian tanneries; we're particularly taken with this chic tote.
thisispark.com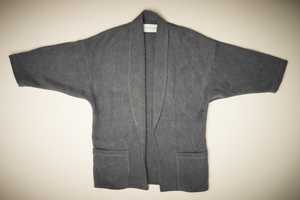 Permanent Collection 
USA/UK
Fanny Singer co-founded Permanent Collection with Mariah Nielson in 2015. Based between London and California, the duo scour secondhand shops in search of eyecatching accessories and coats, then use these finds as inspiration for their designs. This Sturtevant linen coat, for example, is a pared-back version of a bright mustard jacket that Singer picked up a few years ago.
permanentcollection.com
Before starting his menswear label, Aldo Kahane headed to India in search of the finest craftsmen. "It is home to some of the most advanced hand-weavers in the world," he says. Unsurprisingly, materials have become Neuba's trademark since its first collection was released in 2013. Loose-fitting shirts are made using hand-woven fabrics and often several patterns – chevron, twill and honeycomb – are combined in one item.
neuba.uk
Lene Nordermoen, a former professional snowboarder based in Oslo, has created a line of undergarments. Her lightweight singlets, leggings and underwear are all woven in Porto from a blend of merino wool and silk.
lebackhand.com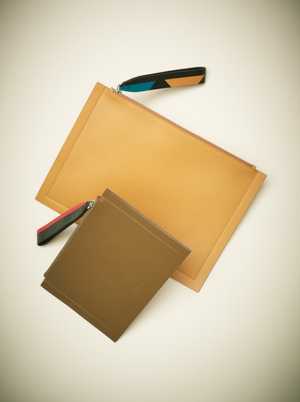 These clutches, designed to mimic the shape of envelopes and decorated with tribal-patterned zips, are made in Istanbul.
desa1972.com
Keiko Seya, the Japan-born, Paris-based designer formerly of CristaSeya, is going solo. The first collection for Seya, her new womenswear label, is made up of essential items: cotton and cashmere T-shirts; navy supima jogging trousers; and fine cardigans woven in Italy. The refined accessories – Moroccan-inspired babouche slippers (pictured) and a raffia bag – are real standouts.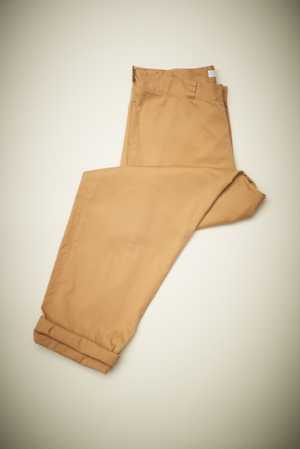 Riceman has a range of elegant basics, including cotton trousers, oversized T-shirts, bright knitwear and faded denim jackets.
ricemanclothing.com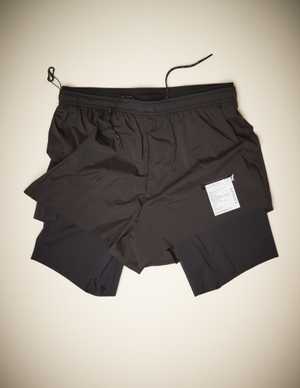 Satisfy's bold running wear is designed in Paris and made in Portugal using Swiss, Japanese, Italian and French fabrics.
satisfyrunning.com