Plate expectations / Global
Food
Briefing
This month we stop off for a hearty breakfast in LA, nibble on goat's cheese in Slovenia and cured meat in Colorado, sip a frothy coffee in Zürich and get fruity in Amsterdam's new botanical-themed bar.
Q&A
David Voxlin
Founder, Craved
UK
Food retailers are a vital cog in getting great products in front of consumers and Craved is an online retailer for the UK's finest small-scale producers. We meet the founder.
Why start Craved?
I've always been passionate about quality food-and-drink producers. I realised that a growing number of people shared my interest but were limited in their access to tasty products and the people behind them.
What is your background?
I started my career working on climate change and sustainability but realised that the biggest obstacle to action was the way these issues were communicated. So I decided to spend a few years in the private sector to gain skills in marketing and communication.
How do you decide what to stock?
Everything we stock is made in Britain, by hand and in small batches, which makes it exceptionally tasty. We taste all products on Friday afternoons as a team and if we love something we make it a part of the range.
What are your plans for the year ahead?
We're looking to increase the number of producers we work with and support from 150 to more than 300.
cravedlondon.com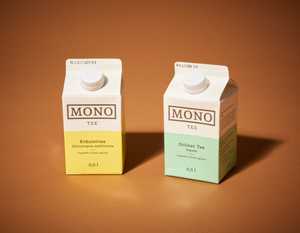 This ready-to-drink herbal tea comes courtesy of Munich-based entrepreneur Dominik Wanner and creative agency Mayolove. "We wanted to be involved in something with a tradition that existed before the rise of digital," says Wanner, whose colour-coded cartons come in four flavours: ginger-infused green tea; jasmine; lemongrass, apple and mint; and hibiscus and orange. All ingredients are organic, with tea leaves from China and lemongrass from Egypt.
monotee.de
The pared-back interior doesn't stop this canteen in Culver City's industrial park from standing out from the LA milieu. The neutral tones, jars of pickled vegetables and hand-thrown ceramics transport visitors to a place that feels more like downtown Oslo or Stockholm.
Chef Jordan Kahn's cooking has previously been the preserve of the dining elite but here you can get breakfast or lunch for little more than the price of takeaway tacos. The breakfast menu abounds with oatmeal, currants and spiced bread. At lunch, plates move up a notch with offerings such as beef tartare with smoked-egg cream and pickled mushrooms. Kahn's technique and use of the city's best produce is a sure recipe for success.
destroyer.la
A new addition to up-and-coming Amsterdam East, Bar Botanique is a lush and playful refuge from the city's rowdier quarters. Designed by Studio Modijefsky, this one-time gym and neighbourhood café now boasts mid-century armchairs and colourful marble-topped tables that nestle among luxuriant ferns and palm trees.
The suspended round mirrors, floor-to-ceiling windows and vibrant green tiles of the room-long bar all give Botanique a distinctly art deco feel. Head here for a well-mixed cocktail, pressed juice or good-looking lunch, and enjoy a dinner menu of freshly prepared and generously doled-out portions of soups, salad or meat. The menu changes but the appeal of the place will linger.
barbotanique.nl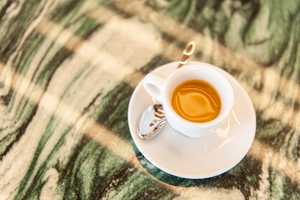 Despite plying its trade under a simple name and occupying a tiny spot, Coffee Zürich houses a big ambition: to convert the city's caffeine addicts to a new kind of brew. "The Swiss are heavily influenced by Italian coffee culture," says Shem Leupin, co-founder of this bright café, which flung open its doors on Grüngasse last September.
He's right: like their southern neighbours in the Bel Paese, the Swiss prefer a dark roast and a shorter espresso. At Coffee Zürich, however, Leupin serves lighter beans, roasted by Stoll Kaffee, and adds frothy milk to the equation. "In Switzerland this is new and has taken longer to take off," he says. Judging by the packed tables, the concept has already landed.
coffeezurich.com
Long favoured for its breathtaking high ceilings and artful adornments, beloved bar Atlas (on the ground floor of the gothic-looking Parkview Square building) has reopened. Here you will find an unrivalled selection of gin, a dash of deco charm and a tasteful interior revamp from the architects at Hassell.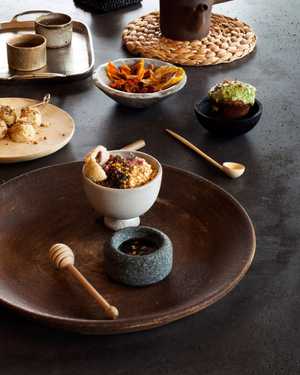 Tucked inside the Queenmama Market building in the vibrant Apgujeong­dong area is Tea Collective, a shop designed by Seoul-based studio Artment Dep. Founder and tea lover Kim Mijae wanted to create an environment where city folk could unwind a little. Each of the 12 teas is harvested in South Korea, including the traditional yuza-cha citron tea and the gampia-cha persimmon-leaf blend. Don't leave without trying the tteok, a sweet rice cake.
After founding the Willamsburg dining club Sunday Suppers in 2011, Karen Mordechai spiced up her offering with Ila – a tasteful line of pantry provisions. The selection includes Sonoma sea salt, Andalusian olive oil and Pimentón de la Vera, a sweet smoked paprika in smart black jars branded by Vancouver's Studio Faculty. The red peppers are harvested from the banks of the River Tiétar in Castilla y León before being roasted over an oak fire.
ila-shop.co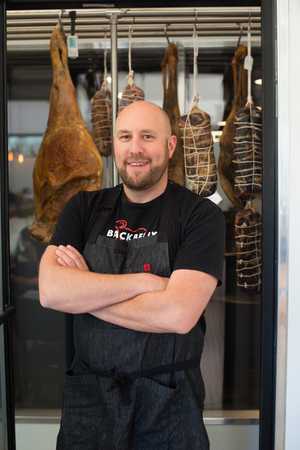 The glass curing chamber inside Blackbelly sums up a hard-won battle for chef and restaurateur Hosea Rosenberg (pictured). It took him three years to secure approval from the USDA; only then could he begin the process of actually curing meat. House-cured salumi such as pork soppressata and Colorado-raised Wagyu pâté adorn the charcuterie board; they can also be taken home from the adjoining butcher's shop.
blackbelly.com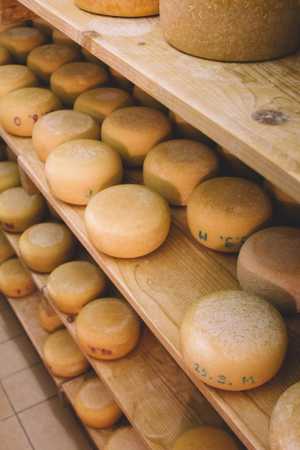 Sirarstvo Oresnik dairy
Sentjost, Slovenia
Dejan and Irena Oresnik built their dream home overlooking the Slovenian village of Sentjost. "We lived in this beautiful place but every Monday to Friday we would commute to Ljubljana for work," says Irena. "So we thought, 'What could we do to work here too?'"
In 1995 the pair tried their hand at milking their small herd of goats. After spending some time in the Netherlands to learn cheese-making, they gradually expanded their production and invested in a dairy that they built beneath their home. Today the Sirarstvo Oresnik range of organic goat's cheese and yoghurt made from the raw milk of their 100-strong herd is available in farmer's markets and grocers across Slovenia.
+386 (0)1 754 0149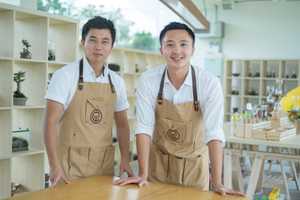 Coro Field 
Ratchaburi, Thailand
Brothers Phundanai and Mitdanai Sathavonmanee (both pictured, Phundanai on left) turned their family's unused land into a farm-and-activity space to share their passion for agriculture with those passing through the rural area. The on-site restaurant's dishes are topped with melon, tomatoes and salad leaves straight from the farm. The brothers are set to open two new spaces in Bangkok to bring wholesome products from fellow farmers to the city.
corofield.com