Jakarta start-ups / Jakarta
Making the grade
Indonesia may be known for its shopping-mall culture but a growing number of businesses are choosing new ways to reach consumers. We visit five innovative entrepreneurs thinking outside the air-conditioned box.
Few visitors have anything good to say about Jakarta. Unendurable traffic grinds the city to a standstill at unpredictable hours; urban sprawl and ill-conceived developments blight the landscape; and towering shopping malls provide some of the only spaces where people can escape car fumes and oppressive humidity. But it would be wrong to write off Jakarta. Look past its obvious flaws and you find a city brimming with creativity and enterprise. A new generation is setting up businesses outside the malls and giving the lie to the assumption that Indonesians only make cheap goods for export and only buy global brands.
Several trends have combined in the past decade to allow these ventures to flourish. Credit must go to one homegrown company for transforming life in the city: Go-Jek. This smartphone app pairs riders with motorbike drivers, meaning Jakartans get dropped off at their favourite shops and cafés, allowing businesses to thrive even without parking spaces in a town where the car is still king.
Many entrepreneurs have studied and lived abroad thanks to the rising wealth of Indonesia's upper and middle classes. They have a sharp sense of the opportunities that their country can afford and are aware of Indonesia's bounteous resources, from its rich craft heritage to the abundance of unique indigenous ingredients.
---
In a city such as Jakarta, where social life outside the home takes place almost exclusively in vast shopping malls, starting a café and bakery on a neighbourhood street is a gutsy move. But then Beau founder Talita Setyadi isn't short of courage.
She grew up in Auckland and studied jazz double bass at university there. But as she embarked on a career as a professional musician she gradually became distracted by her lifelong passion: baking. "I was always the one bringing cupcakes to rehearsal," she says. In 2011 she moved to Paris to study patisserie at Le Cordon Bleu. It gave her a great grounding but Setyadi realised that the school had a somewhat cookie-cutter approach. "I can see when someone has been to Le Cordon Bleu because they make exactly the same cakes: their bavarois aux trois chocolats and operas all look identical."
So Setyadi took a leaf out of her music book: "You learn the basics and then you forget it all." So it was that she moved back to her native Indonesia, not out of a sense of nostalgia but because she spotted an opportunity. "In Indonesia you have incredible ingredients," she says. "Kaffir limes, plantains, mangoes, a herb called kluwek: all this stuff that never gets tasted anywhere else." She realised there was a market for combining traditional French techniques with indigenous ingredients.
What started in 2014 as a doughnut supplier based in Setyadi's domestic kitchen is today a recognised brand selling bread and pastries wholesale to cafés, restaurants and hotels, as well as a bricks-and-mortar business with two locations. The latest of these is a space on a corner plot on Jalan Cikajang, which opened in September 2016.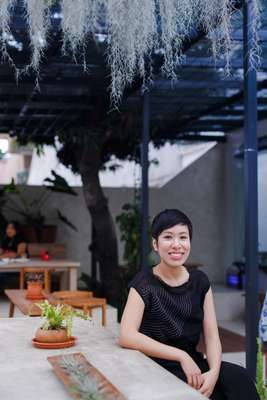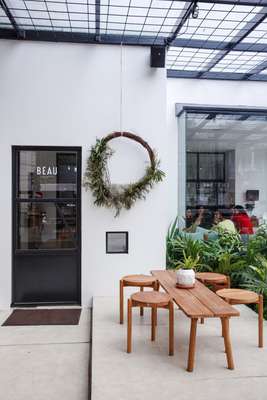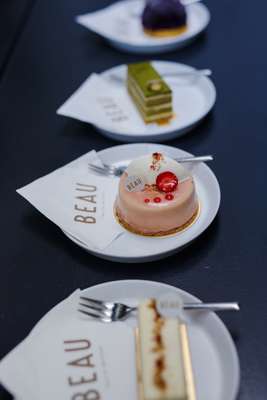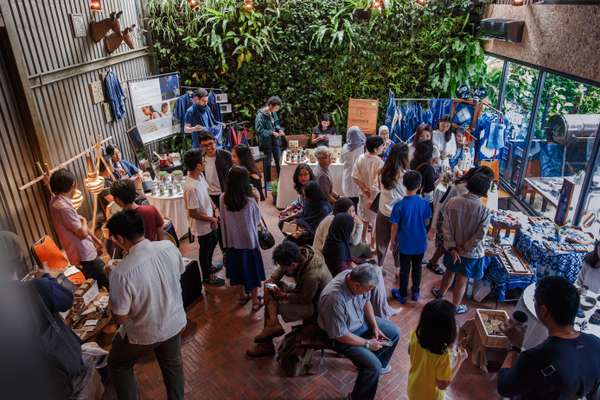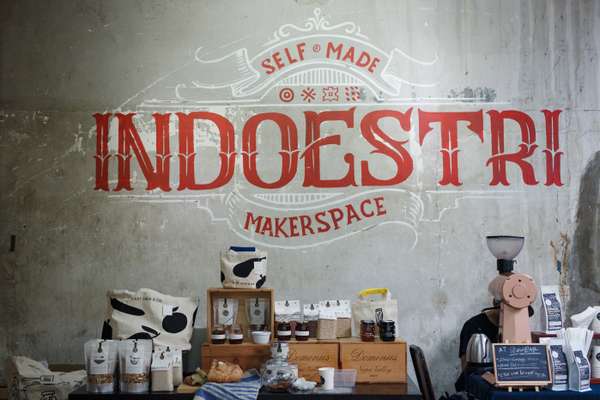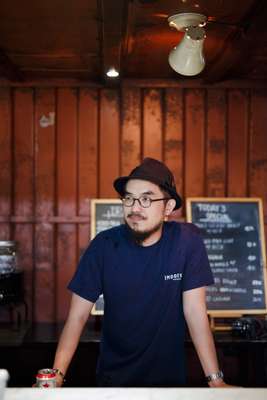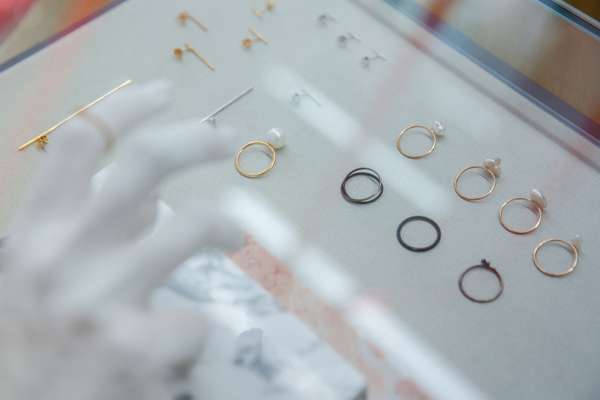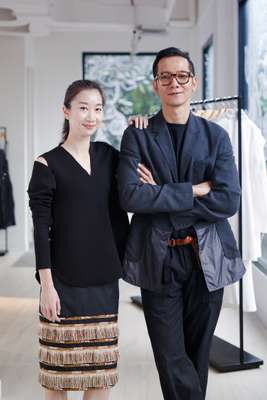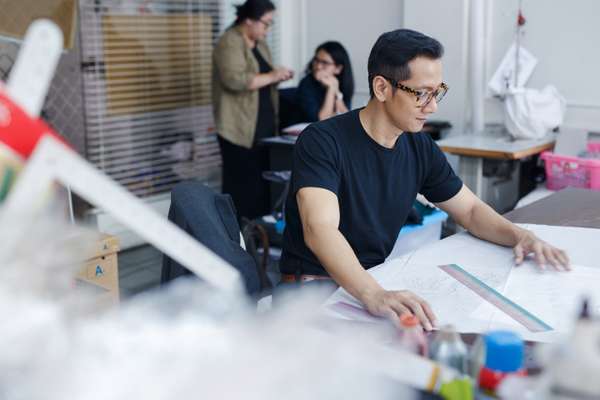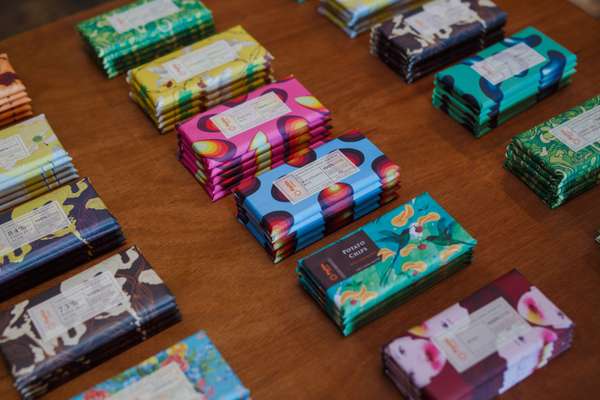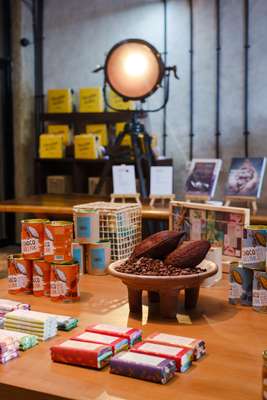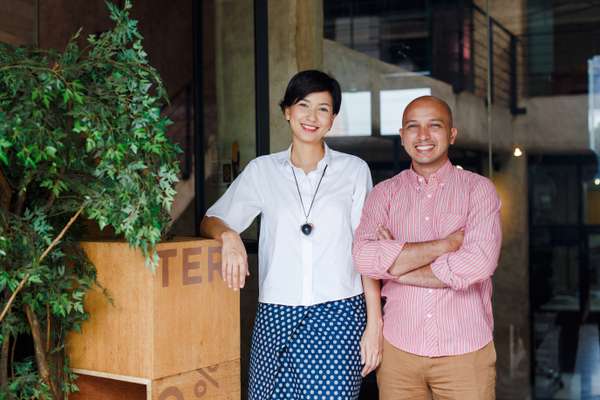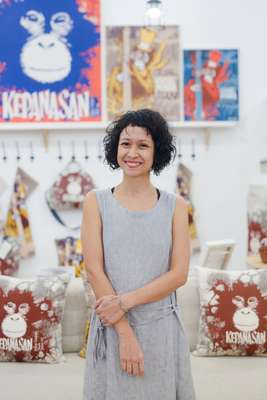 While she has dreams of outlets in Tokyo and Hong Kong, for now Setyadi is concentrating on her Jakarta businesses. With overseas firms on the scene the market is increasingly competitive but she has something they don't: authenticity. "We've got players coming in from France with huge financial backing – like Paul and Eric Kayser," she says. "But who is Paul, who is Eric Kayser? Eric Kayser exists but he's not here. I'm here."
beaujkt.com
---
02
Indoestri
Collective space
Leonard Theosabrata has already done more than most for Indonesia's design community. Having studied product design at the ArtCenter in Pasadena and returned home to establish furniture brand Accupunto, he got together with a group of friends in 2009 to launch Brightspot, an annual event showcasing Indonesian brands. The following year later that venture morphed into The Goods Dept, a hugely successful alternative department store championing labels based and made in Indonesia. It now has five branches.
A cursory glance at the 39-year-old's CV reveals his aversion to sitting still. As he shows us around his latest creation, Indoestri, an incubator for homegrown product designers and makers, the same energy is in evidence. In a converted factory space in west Jakarta he has created a vast workshop with designated areas for woodwork, metalwork and heavy industrial machinery. It's the perfect setting for young entrepreneurs to test out their concepts and create prototypes of everything from sleek watches to hefty leather goods.
At its heart Indoestri reflects Theosabrata's belief that setting up a company should involve a bit of elbow grease. "It's so easy to start a brand in Indonesia that often it's taken for granted," he says. "But lots of people are joining the scene for the wrong reasons, just to play at running a company. The word 'entrepreneur' has lost its meaning." With Indoestri he's hoping to teach new product designers the importance of working with their hands and rehabilitate that word in the process. "It's about content."
Designers and budding entrepreneurs pay to use the space, with monthly membership costing IDR400,000 (€28). This income is supplemented by an on-site café that's open to the public and a packed programme of events and workshops that are open to members and non-members alike. But above making money, Indoestri's primary objective is to launch small businesses into profitability. As Theosabrata puts it, "The fundamental principle here is sustainability; every business has to aim to make money."
indoestri.com
---
"We asked ourselves why there couldn't be a platform to celebrate designers here," says fashion designer Toton Januar, looking back at why he and a group of fellow fashionistas got together in 2015 to set up Ara. "There were already stores selling local brands for younger people and the mass market. But in the luxury market, we were the first."
Ara, which means fig in Indonesian, is a bright, minimalist space located in a small development in the Kemang neighbourhood. The womenswear pieces on its racks are from the ready-to-wear collections of some of Indonesia's finest rising fashion labels. Many of the designs reflect a unique Indonesian aesthetic; Januar's, for instance, repackage Indonesian culture into contemporary womenswear by cleverly reviving traditional garments and crafts, such as kebaya and batik.
It is difficult to overstate just how different Ara is from the rest of Jakarta's retail. Most people shop in the city's malls, where global brands dominate and homegrown labels simply cannot compete. "You wouldn't dream of setting up shop in a mall unless you were owned by a big holding company," says Jo Elaine (pictured, with Januar ), one of Ara's founders, who now takes care of the day-to-day running of the shop. "Rents are three or four times what we pay here."
Being new and different, Elaine, Januar and the other designers must educate the market; Jakarta shoppers aren't used to buying ready-to-wear clothing from local designers. But the shop's strength is in its quality and originality. "Our designers have a unique point of view," says Elaine. "Go to Paris or any other global fashion hub and you'll see that our designs look nothing like the clothes on offer there."
arajakarta.com
---
04
Pipiltin Cocoa
Raising the bar
Indonesia is the world's third-biggest cocoa producer yet the domestic market is flooded with imported chocolate. That bothered Tissa Aunilla so much that in 2013 she gave up her job as a corporate lawyer to start Pipiltin, a bean-to-bar artisan chocolate brand she founded with her brother Irvan Helmi (both pictured ) that's committed to sourcing cocoa ethically from small-scale farmers in Indonesia's East Java, Bali, Aceh and Flores regions.
Today the business occupies an airy former motorcycle showroom in south Jakarta. The ground floor is dominated by industrial machines used to turn fermented and dried beans into chocolate, which is then made into bars and more intricate products such as truffles.
In 2015 they enlisted homegrown creative agency Kila, who rethought the packaging and shifted the business towards B2B. Pipiltin now supplies chocolate to Jakarta's top hotels, including the Grand Hyatt and Fairmont Hotel.
That shift proved crucial. "When we first started we were making half a tonne of chocolate a month," says Helmi. "Now we're making anywhere between nine and 11 tonnes." The company aims to put Indonesia on the map as a chocolate-making nation to rival Switzerland and Belgium.
pipiltincocoa.com
---
Since Melissa Sunjaya founded the brand in 2010, Tulisan has grown into a company with worldwide reach. Today her Indonesia-made textile products are sold in Los Angeles, Singapore, Seoul and Taipei; there are three own-brand boutiques in Jakarta too. The story begins on a much smaller scale, however. Having studied at the ArtCenter in California and Switzerland and run her own creative agency in the U S, Sunjaya (pictured) returned to her native Jakarta, exhausted by the world of "briefs and deadlines". She also felt a sense of purpose. "I wanted to give back," she says. "There are amazing ateliers in the Kota district [the old city core in north Jakarta]; those people are craftsmen but they are undervalued. I wanted to do something for that community."
After regular visits to the vibrant markets there ("The opposite of sterile malls," says Sunjaya), she bought a roll of cotton canvas and created a line of printed pillow cases, tea towels and aprons using her grandmother's 1940s sewing machine. Her colourful designs were an immediate hit and she has since launched five further product categories covering everything from tote bags to stationery; next up are eyewear and ceramics.
Sunjaya still partners small-scale artisans but she also works with Indonesia's bigger high-quality textile manufacturers. "It's important that my pieces are made here – both for the air miles and to support local economies."
tulisan.com