Ishinomaki Laboratory / Ishinomaki
Out of the woods
Ishinomaki Laboratory rose from the rubble of the earthquake that struck Japan six years ago. Here's how the furniture workshop helped to rebuild the community, stool by stool, and went on to become a thriving business.
When the northeast coast of Japan was struck by a devastating earthquake and tsunami in March 2011, the city of Ishinomaki was among the hardest hit. Water, as high as 20 metres in places, left more than 3,000 people dead, 57,000 homes damaged or destroyed and streets piled high with tonnes of debris. Fishing boats hurled by the force of the wave were marooned on dry land and businesses reduced to rubble. Nearly six years on, Ishinomaki (which has a population of 147,000) continues to hum with construction as infrastructure is restored and new buildings put up.
One project that emerged from the wreckage was Ishinomaki Laboratory, a furniture workshop that was founded by Tokyo architect Keiji Ashizawa to help rebuild the shattered community. Ashizawa had worked on a restaurant conversion in Ishinomaki that was completed only months before the tsunami. After the disaster he spoke to the owner, Hisatoshi Abe, and headed north to see how he could help. "Keiji-san and his team stayed upstairs on tatami floors," says Abe, whose restaurant, Shochiku, was somehow still standing. "We drank from saké bottles pulled out of the mud and cooked with an electricity generator."
Once Ashizawa had experienced the scale of the destruction he realised that his contribution had to be more than a short-term clean-up. "I hit on the idea of holding workshops where locals could learn how to repair their houses and restaurants," he says. When the US furniture manufacturer Herman Miller got involved the idea developed further. The team opened a community space, Irori (Hearth), and renovated a small bar; somewhere for volunteers and locals to relax. They also started making simple stools for people living in temporary homes, as well as benches that provided seating at a temporary outdoor cinema. The Ishinomaki Laboratory brand – Ishinomaki Kobo in Japanese – was born.
Takahiro Chiba, a sushi chef who was working at Shochiku, was helping with the workshops. Although he had no formal training in furniture-making, he was good with his hands and quick to learn. "At first we wanted to teach people how to fish, not just give them the fish," says Chiba. "We wanted to spread a diy spirit to the people here; to show them that if everyone did their bit the reconstruction would happen more quickly." He had planned to leave Ishinomaki for the US but when his visa application was rejected he became the workshop's full-time manager instead.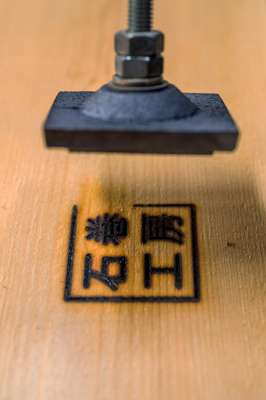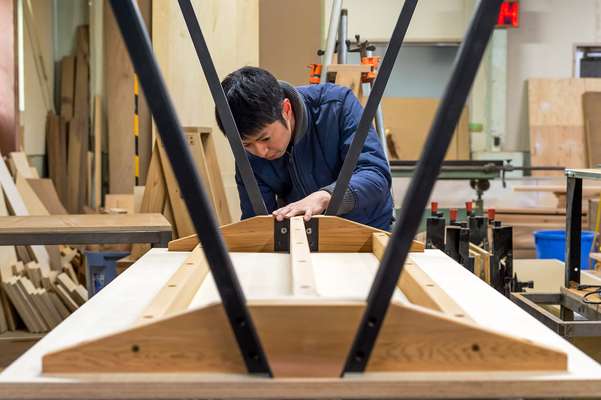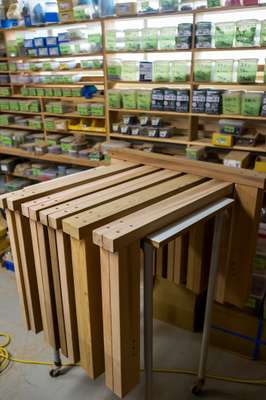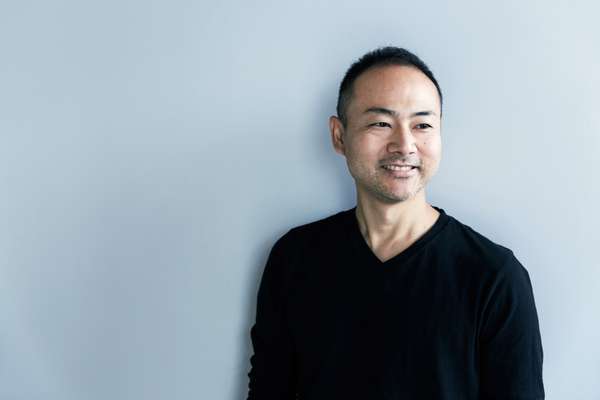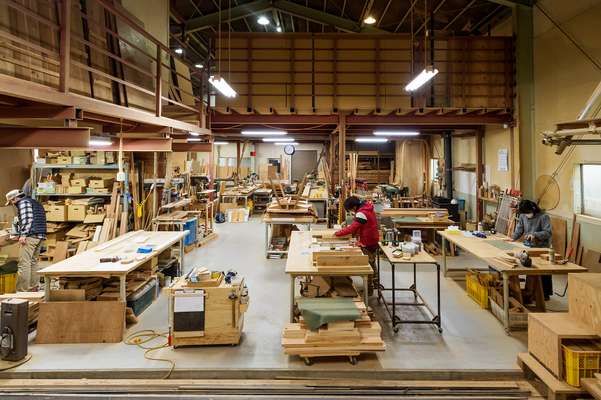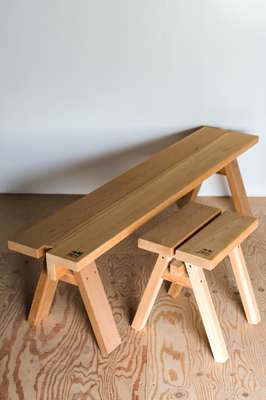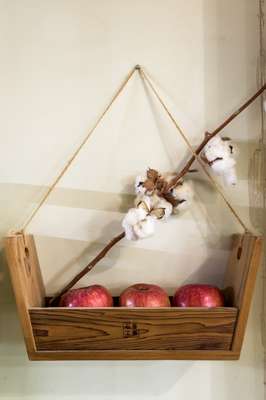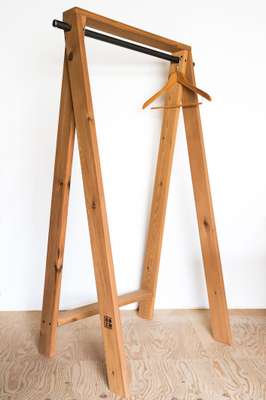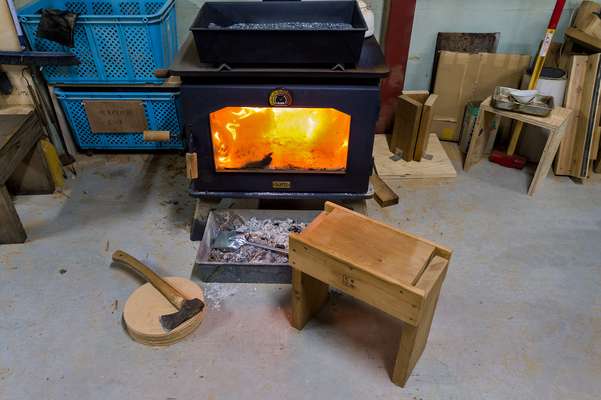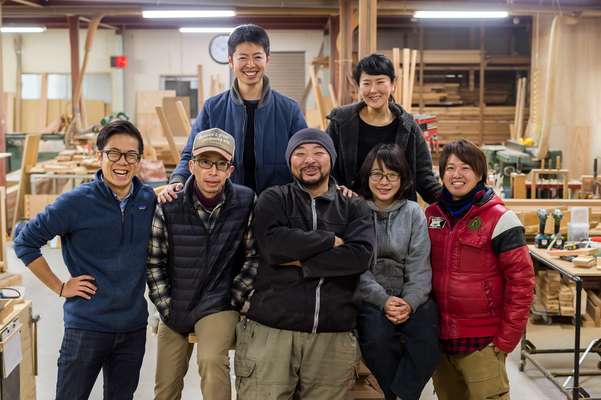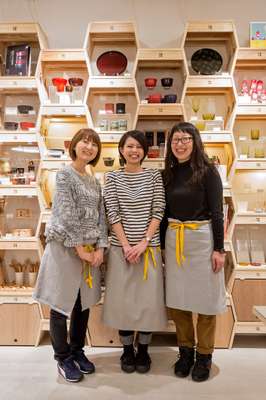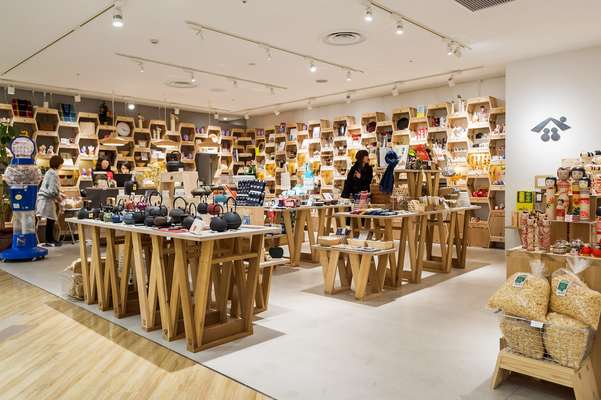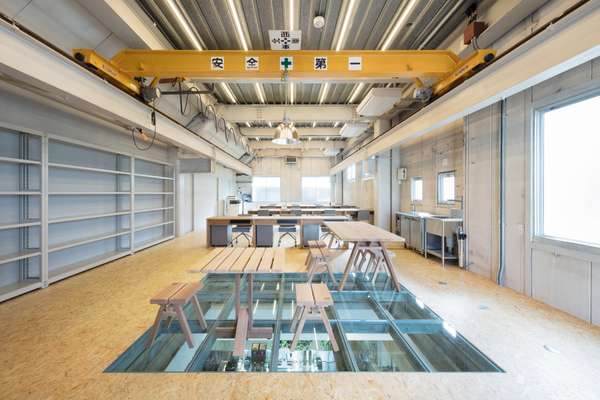 Ishinomaki Laboratory's work might have continued as a welcome but under-the-radar project had Ashizawa not come up with a couple of outstandingly good designs: the Ishinomaki Bench, designed for the temporary outdoor cinema; and the Ishinomaki Stool, which is on its way to becoming a Japanese design classic. A simple but sturdy piece, the red-cedar stool was designed to be used in temporary housing as a step, seat or table – and assembled from a flat-pack with a hammer and a few nails, it can be made by anyone. It has travelled far and wide: it is now in the permanent collection of the V&A in London and holds its own alongside far pricier pieces in Herman Miller's swish new flagship on Park Avenue in New York.
What started as a volunteer-based community project has become a fully fledged business. Established designers such as Torafu Architects and Tomoko Azumi contributed early pieces, while others from Japan and overseas – including Tomás Alonso from Spain and Turkish-born Ayse Birsel – have added their own works. Although the collection has grown, the sense of design-meets-diy has never gone away.
"Our design process is different from most," says Chiba, who now runs the business with Keiji Ashizawa. "We don't say, 'Go and make a stool.' We say to designers, 'These are our materials, here are our tools and these are the skills that we have: now, go and design something.' We give them homework. Most designers enjoy the limitations." The team uses a durable Canadian red cedar for most of the products; it ages beautifully and works inside and out. Occasionally clients request Japanese wood: at the visitors' centre in the town of Minamisanriku, which was destroyed in 2011, the team used local wood; and for the interior of Tohoku Standard, a new shop in Sendai selling regional crafts, they used 650 of Tomoko Azumi's Carry Stools made with wood from Miyagi prefecture.
Every product is branded by hand (using a hot iron) with the Japanese characters for Ishinomaki Kobo. There are textile pieces too – including bags, tenugui cloths and cushions – illustrated by 80-year-old artist Aoi Huber with creative direction by Drill Design in Tokyo and made by a small company in Minamisanriku that started life as a temporary-housing sewing co-operative after the disaster.
The Ishinomaki Laboratory workshop has graduated to a much bigger space next to a seaweed factory, a short drive from the centre of the city. There's a friendly atmosphere with the radio playing in the background, a warming wood-burning stove and lunch around a table (a Kobo Table and Ishinomaki Stools, naturally).
Ishinomaki Laboratory furniture is dotted around the city, pleasingly worn and well used. In Tokyo you can see it at Citron – a salad bar in Aoyama – and Blue Bottle Coffee's new Nakameguro branch. There is also a Tokyo showroom in a former printing factory, with a small apartment upstairs that shows how the pieces work in real life.
The company is firmly connected to its origins and diy workshops are still held in Ishinomaki for adults and school children. Ashizawa, who also heads a busy architectural studio in Tokyo, believes that the diy model could work well in other disaster zones and has held workshops in the Philippines. "People from outside Ishinomaki often ask how they can help the city," says Chiba. "I say that the best thing they can do is learn how to fix a door or repair a house – then if disaster strikes they'll be ready to help both their neighbourhood and town."
The northeast of Japan was long seen as a place apart, somewhere remote and – many felt – forgotten by Tokyo. The city's recovery is an ongoing process but the disaster has brought a community of young people into the city who might never have gone to the region. "People in Ishinomaki were wary of outsiders," says Takahiro Chiba. "The disaster has gone some way to changing that."