Nakameguro Station / Tokyo
Ready to rumble
Train stations are often seen as halfway houses – gateways to a city or state. But thanks to the clutch of shops, restaurants and bars beneath its arches, Nakameguro Station in Tokyo is a buzzing destination in itself.
It's a classic Tokyo image: office workers huddled around a table laden with beers and yakitori under the arches of a train track. This kokashita (under the elevated tracks) culture still exists in parts of Tokyo but had long disappeared from Nakameguro, a fashionable neighbourhood with a busy station. When railway owner Tokyu Corporation was looking to redevelop the station it decided to revisit the old kokashita concept.
"There used to be offices and shops under the tracks but we had been working on earthquake-proofing the station since 2008, so it had been empty for a long time," says Rina Sugimoto from Tokyu's Urban Development Business Unit. "When we finished we had a space under the tracks that was 700 metres long."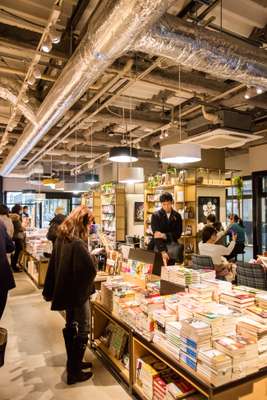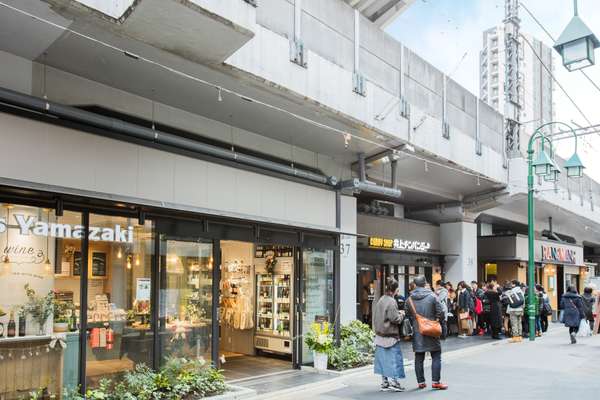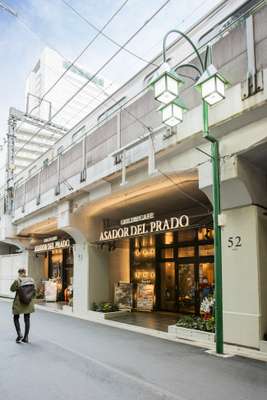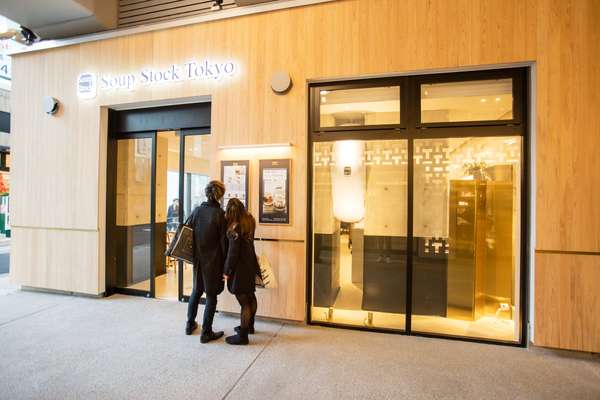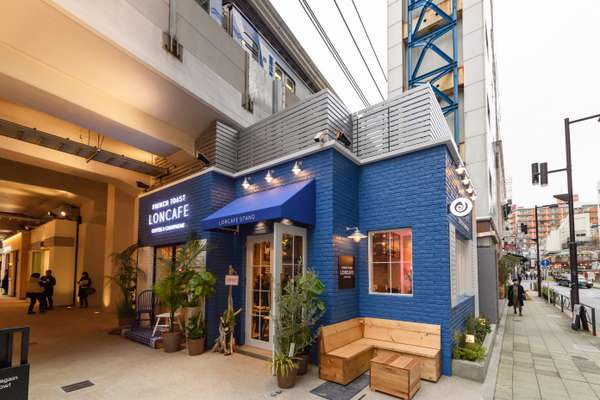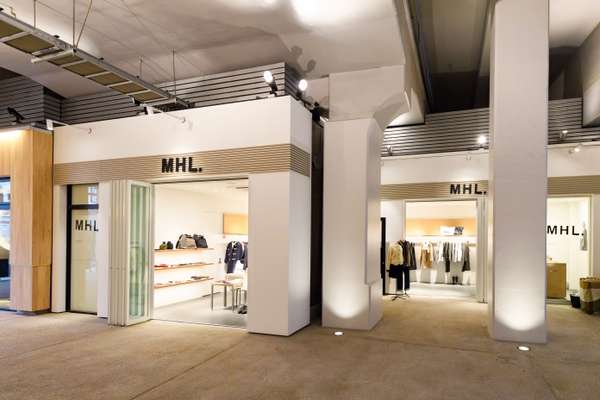 Tokyu is a railway company but also a major property owner: it has worked on every type of station redevelopment, from skyscrapers to basement shopping centres. "We look at what is right for each location," says Sugimoto. In Nakameguro they wanted to keep the local feel and opted to develop within the confines of the sliver of land that sits under the tracks.
There are 28 tenants in the development: a mix of food and fashion, with a Tsutaya bookshop occupying the key slot opposite the station entrance. "We wanted to cater to people who live here and maybe work in the offices next door – to give them somewhere to shop and get a quick bite after work or at lunch."
Tokyu encouraged local businesses to be part of the picture and some tenants were either already in Nakameguro or introduced by the neighbourhood association. "We want to be part of the community; we would like this place to be at the centre of Nakameguro," says Sugimoto.
The reaction was clear from day one. People were soon browsing and drinking coffee in Tsutaya, buying morning pastries in the City Bakery and queuing along the street for curries at Inoue Chimpanzee. Margaret Howell has a small shop here and there is a busy outlet of Soup Stock Tokyo, whose head office is nearby. At night it's popular for bar-hopping and eating at places that range from wine bar and restaurant Pavilion to standing joints for people rushing to get home. The back of the development is more residential and there are spaces yet to open that would be ideal for offices or showrooms.
One thing that visitors can't fail to notice is the rumble of trains overhead. "That was a deliberate choice," says Sugimoto. "We could have added an extra ceiling to muffle the sound but it would have made the spaces cramped. We like the noise – it's unique. You can only hear it under a railway. It encourages intimacy: people need to sit closer together. We wanted to make the most of that."
Jiromaru: Yakinuku (grilled meat) served sushi-style, piece by piece, at a standing counter.

Tsutaya Books: Open from 07.00, this book- and-coffee shop is a compact version of the chain's bigger spaces.

Nodoguroya Kakiemon: Seafood restaurant serving oysters from Miyagi prefecture and premium nodoguro (blackthroat sea perch).

The City Bakery: Busy all-day bakery – originally from New York – serving bread, coffee and wine.

Samon Oden: Oden (a popular winter dish) cooked in chicken stock and served with saké and wine in a traditional Kyoto-style interior.