Language schools / Global
Talking shop
From an iconic US brand to Dutch teaching that's second to 'nun', we present our guide to multilingualism.
Why should you learn a new language? If you can comprehend this text, chances are you already speak the unassailable global tongue. English is the lingua franca of most cross-border communication, as well as international business and the internet. John McWhorter, an academic at Columbia University, has pointed out that, while more people speak Mandarin Chinese, there are more Chinese learning English than the other way around.
Yet there are myriad reasons why learning a second language is worthwhile and why it has rightly been high on your to-do list year after year. For starters, thanks to affordable air fares, we travel more than ever before. Yet all too often we arrive equipped only with English, which inevitably means a more surface-level experience. In most countries even the stumbling syllables of a beginner will endear the speaker to appreciative locals and lead to more meaningful exchanges. And acquiring a second language is also good for your health. "Research has shown that bilingualism slows down the progress of dementia," says Rebekah Rast, a professor at the American University in Paris, who specialises in second-language acquisition among adults. "And it strengthens executive functions in your brain, regardless of when you start learning."
The trouble is finding the time and sticking at it. But help is at hand, from apps to build up your vocabulary on the daily commute to bespoke intensive courses that catapult you to fluency. Language-learning is big business with a vast market; for our guide to what works and what doesn't, read on.
---
The best intensive course
Regina Coeli, The Netherlands
It's 09.00 on a freezing Tuesday and the winter sun is streaming through the bare trees of the forest surrounding Language Institute Regina Coeli, scattering ribbons of orange light across rooms filled with colourful chairs, vases of flowers and shelves of carefully assembled kitsch. But while the frost outside has barely begun to thaw, things inside are in full swing.
For most attendees this is the second morning of a five-day, super-intensive language course – the institute's signature product. Its copyrighted Regina Coeli Method, which revolves around one-on-one tutoring, tailor-made course material and native-speaking teachers, earned the so-called "nuns of Vught" (see panel, page 62) in the southern Netherlands a reputation throughout Europe as the place to learn a language quickly and effectively.
"The key words would be 'individual' and 'intensive'," says French teacher Christine Pessy, who has been with the institute for 12 years. "We look at people individually, focusing on their own problems, questions and objectives. And it's intensive because you're up to your ears in eight hours of learning a day, minimum." Each day involves four sessions with four different teachers broken up by self-study time and occasional small group sessions, including language-themed dinners. Lessons begin with vocabulary enrichment and move on to grammar, before students consolidate both with interaction and conversation exercises. Courses are designed specifically for each student and the focus is on excellent tuition rather than technology. "We have our own special way of teaching and we don't want to destroy that," says Pessy.
At Regina Coeli, highly trained people still trump computers. "Personal tuition enables them to react to my strengths and weaknesses," says Daniel Koep, a 53-year-old German art historian studying Dutch in preparation for a job as head of exhibitions at The Hague's Gemeentemuseum. Dutch is new to him but he already speaks English, French, Italian, Spanish and some Russian, so his teachers took that into account when designing his programme. They also looked at what he needed the course for: his new job. "Even on the first day we zoned in on special words relevant to my work – about the restoration department and visitor expectations, for example."
This finely tuned approach means places at Regina Coeli are coveted by international companies – and the Dutch government when they need employees to learn new languages fast. Beginners can jump up a level in the Common European Framework of Reference for Languages in just a week, allowing the school to charge €4,500 for five days of teaching and catered accommodation. Last year it taught 3,500 students and made a €2m profit, most of which was reinvested in the institute, from upgrading its e-learning system to building 48 new hotel rooms and funding language-acquisition research at nearby Tilburg University. The rest went to charitable projects run by the St Pierre Fourier Foundation as a nod to the nuns who founded the language school in 1963.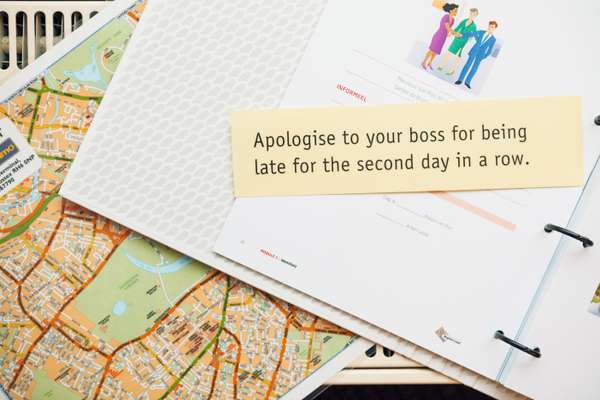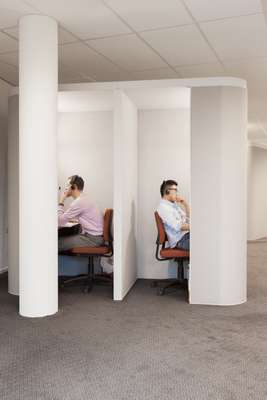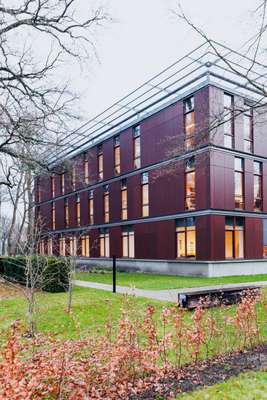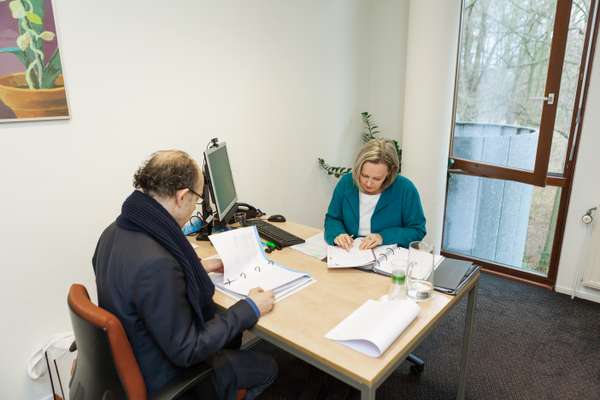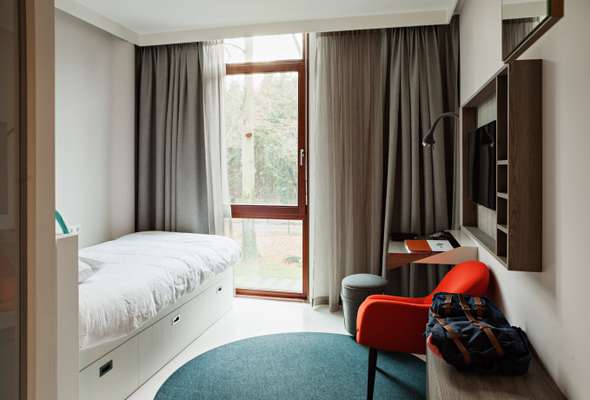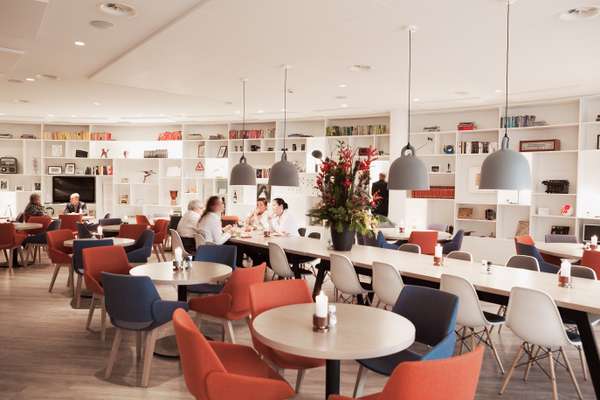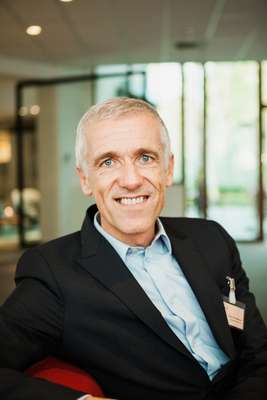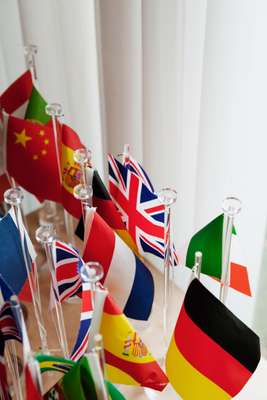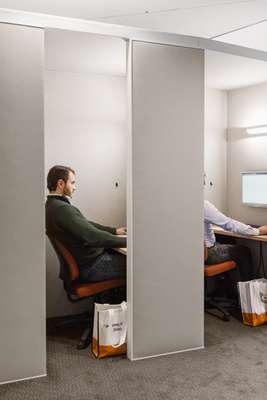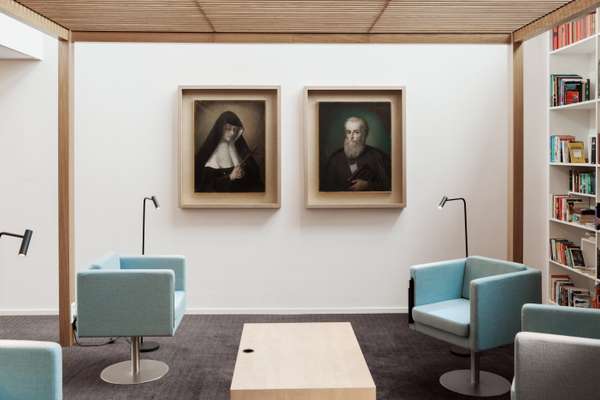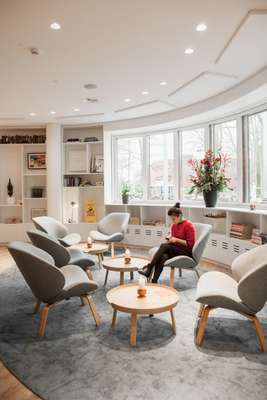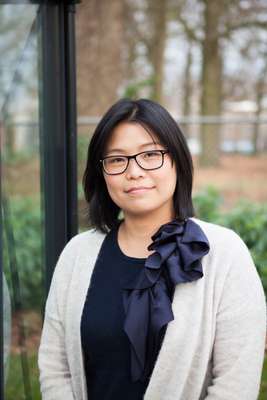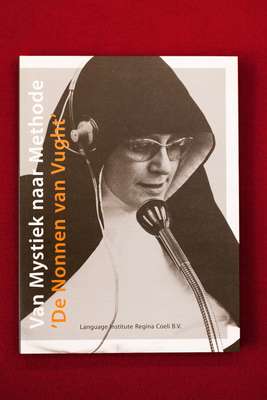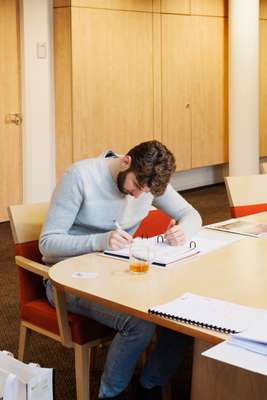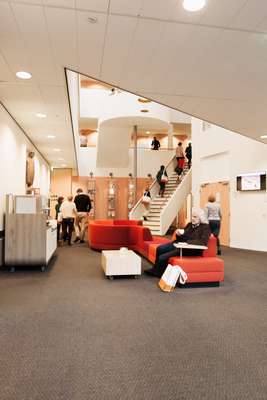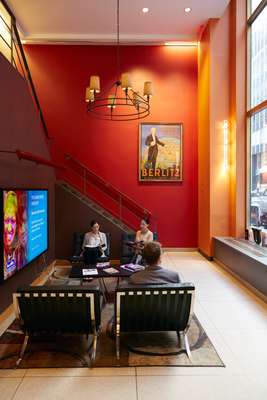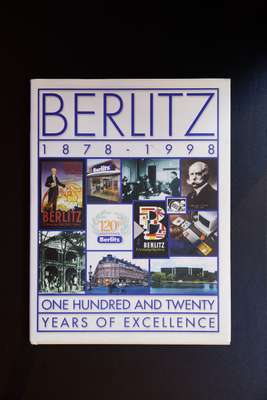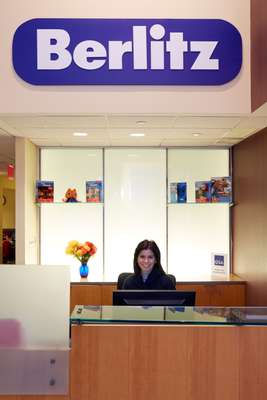 "From the beginning we always said we are here to teach people who want to be effective in a business context," says managing director Harm Jan Bouwknegt. He says the teaching technique is a big part of the school's success but also points to the carefully designed building, with its high ceilings, wide corridors, comfortable study nooks, modern furniture and soft lighting. "The aesthetic is part of the concept. All these kinds of things help people to focus – and focus is very important when doing this intense week."
For André Prazeres, a Portuguese sales manager learning French to help with his work for eyewear giant Marchon, the physical environment is a key part of the experience. "It's the best mix; a school with good teachers and a good method," he says. "But it's also the level of comfort you have. The food is great, it's quiet and the logistics are easy. You only have to think about studying while you're here."
Nearly two thirds of courses taught are Dutch and English but there's also Spanish, German, Portuguese, French, Italian and, for the past two years, Mandarin Chinese. "Nine out of 10 Dutch people will say it's impossible to learn Chinese," says teacher Ying-chun Lin, who moved to the Netherlands from her native Taiwan in 2003. "But if you just focus on communication, listening and speaking, it's very doable."
Lin has been teaching Chinese for years and became frustrated with the way textbooks introduced Pinyin – the official "romanisation" system for the language – in stages. When she came to Regina Coeli two years ago she helped develop the course and made sure that beginners spent the first couple of days focused solely on Pinyin and pronunciation to help them speak faster.
Most students are here at the behest of their employer but some have a more personal motivation. "My family and I recently moved to the Netherlands and we want to be more integrated," says Alexander Gavrylyuk, a Ukrainian-born Australian concert pianist who is learning Dutch. "I hope to speak basic Dutch that I can use in everyday life: my wife is coming after me to do the same."
For Job van Thiel, a 30-year-old Dutch diplomat based in Madrid, improving his Spanish has professional and personal benefits. "The human part of my work is very important," he says. "Dealing with people is essential to get results and if you can show that you've invested in their language, that creates a lot of goodwill." He believes that understanding a country's language is an essential, non-negotiable part of understanding its culture. "If you look at Dutch, its structure is quite rigid, whereas in Spanish you can mix it up, which you can interpret as them being less organised or that they can improvise better. Perhaps both are true.
"To understand how people think, why they do what they do, it's all hidden in their language," he adds. "That's where you find the mentality – even the soul – of a people."
The Regina Coeli institute began in 1963 when the Sisters of the Holy Order of St Augustine in Vught opened a language lab in the girls' boarding school they ran in the town. Already part of an education congregation with branches all over the world, they gave lessons to missionaries and aid workers.
But as the reputation of the "nuns of Vught" grew, they soon attracted ambassadors, politicians and even the odd royal. These days the nuns no longer teach classes or live in the building but the Regina Coeli Method they invented lives on. Only Sister Annette, who used to teach French at the convent, is still involved in the modern private company that the institute has become. She now sits on the shareholders' board but does not play an active role.
Top language-learning tips from Regina Coeli
1.
Learning grammar is not a goal: it's just a tool to glue words together. Grammatical correctness is not that important as long as you get your point across.
2. 
Everyone can learn a language; where there's a will there's a way. Thinking you are 'not a language person' is often a big obstacle.
3.
If you feel frustrated, watch a movie in the target language. At least you're getting used to the sounds of the language and you'll pick up something.
4.
Have some contact with the language every day, even for five minutes. Don't drop it for months or you'll have to start again.
5.
Don't be shy. There will be errors but if you don't try because you think you will fail, you will never improve.
The Berlitz brief
New York
There's something comforting about walking into a Berlitz language centre: an almost intangible sense of confidence conveyed by the curved corners and royal blue of its logo. Maybe it's because the brand – founded in Rhode Island in 1878 by Maximilian Berlitz, a German émigré to the US – has such an impressive reach. Some 550 establishments in more than more than 70 countries make it a household name in language learning.
Although the brand became a subsidiary of Benesse Corporation, a Japanese company in the field of education, back in 2001, Berlitz's flagship outpost is still in New York's Rockefeller Center, where it was one of the original tenants 80 years ago. Wander in today and you won't find too many gimmicks; if anything it feels a little old school. But Berlitz is a firm believer in substance according to learning-centre manager Jeff Santilli. "You have to be self-motivated," he says. "But if you don't have an instructor working with you and giving feedback, it won't be as good."
The focus from day one is on speaking and listening rather than on technical minutiae, with instruction entirely conducted in the second language. "We want at least half of the speaking time to be done by the students from level one," adds Santilli.
As one might expect in New York, students are drawn from a wide catchment area, most of them coming to the Big Apple to study English. During a break on the morning of our visit, a group of Brazilians are huddled in the café sipping coffee. "The name is famous and I like the method here," says Flavia Zillo, originally from Rio. "You learn without thinking you're learning."
A lot of investment goes into the teaching staff too. "Quality is important," says Spanish teacher Carmen López, originally from Peru, who has been with the company for 11 years and says all tutors receive assessments several times a year. López adds that many of her students return regularly, including one Israeli who shows up once a year, regular as clockwork, to study Spanish.
While Berlitz has virtual-classroom options for students who don't have time to go into the centre, human contact is part of the ethos. Not that Berlitz is averse to change says Alex Ragan in the company's HQ in Princeton, New Jersey. His job in the language solutions development – essentially R&D – involves experimenting with ideas such as using gaming to facilitate education.
But sometimes the tried and tested rings true. Berlitz publishes roughly 50 new titles a year, which are used as teaching aids in the language centres worldwide and cover subjects as varied as shopping vocabulary and the lexicon of the oil industry. But whether it's the books or the language centres, Berlitz's worldwide success comes down to one simple notion. As Ragan puts it: "We're obsessed with our customers."
There has been an explosion in the number of apps and online tutorials claiming to provide better language training than classes. Here are five we can vouch for.
1.
Glossika: Taipei-based linguist Michael Campbell found that sound was a better medium than text when it came to improving language fluency. In 2012 he launched Glossika, a database of audio recordings in more than 40 languages.
glossika.com
2.
Busuu: Named after an obscure sub-Saharan African dialect spoken by just three people, Busuu is a flashcard-based language-learning system. Offering 12 major languages (but sadly neglecting its namesake for now) it's a fantastic starting point for would-be polyglots.
busuu.com
3.
Chineasy: From Ted Talks to a Kickstarter-funded line of memory games and visual guides, Taiwanese founder ShaoLan Hsueh's method uses basic illustrations superimposed on top of Chinese characters to create cute designs that are memorable for their simplicity.
chineasy.com
4.
Memrise: This is about as fun as vocab tests get, with an enormous bank of mnemonics and flashcards. Founded by a Grand Master of Memory and a Princeton neuroscientist, this smartphone app and website also has some serious science behind it.
memrise.com
5.
Babbel: The expertise of linguists and education specialists is behind this system, which focuses on conversational proficiency using voice recognition to ensure learners perfect their pronunciation. Students pay a monthly fee and have a choice of 14 languages.
babbel.com