Healthy cities / Global
Vim and vigour
Not long ago, urban-planners seemed to have solutions for most of the problems of city living. But something no one predicted was that ease of life could make for less active, less healthy populations. Now a new kind of design and architecture is putting citizens' wellbeing at its heart and transforming cities once again.
Governments and developers are waking up to the fact that healthier cities are happier ones – although persuading work-weary citizens to stay fit year-round is no walk in the park. The cities doing it best invest in building active environments and have a knack for encouraging a community appreciation of exercise, from a young age. Tackling this problem head on takes a lively mix of smart designers and savvy politicians who are willing to take experimental approaches to coercing people off their couches. We touch down in three very different destinations to admire the subtle interventions that have made citizens more sporty and their cities more vibrant.
01
Unzen City, Japan
Kindergarten crop
Architecture can play a big role in child development says Professor Masayuki Sato of Tokyo's Waseda University. "A child's surroundings can help him or her communicate with others. Before children learn to speak they communicate through movement. Jumping together from a step can lead to a friendship."
Yet most newly built nurseries, preschools and daycare centres in Japan stick to a predictable design template: long, straight corridors, boxy rooms and too many fluorescent bulbs. They are easy to clean and they do a good job of fulfilling administrators' needs – but less so those of the children who use them.
However, you can't say that of three smart new nurseries located on the southwestern island of Kyushu. Here Obama Kodomoen, Akune Megumi Kindergarten and Daiichi Kindergarten are laid out with gorgeous wooden floors, lots of tiny spaces that children find comforting and plenty of natural light. They also feature an array of indoor slides, climbing nets and monkey bars.
This is the work of Taku Hibino, the 44-year-old head of Hibino Sekkei Architecture. His father started the firm in 1972 but for the past decade and a half he has focused on nursery buildings. His projects reflect the belief that architecture matters in the earliest stages of a child's development. "Children learn by trying things on their own. When done right, buildings foster that," he says.
Obama Kodomoen is a two-storey building overlooking Tachibana Bay. The operator, a temple in Unzen city, had mentioned concerns to Hibino about idle, overweight children. Hibino made a slide next to the stairs, and nets and a pole for children to hoist and lower themselves between floors. "We wanted to make it fun for the children to get exercise as they moved around the building," he says.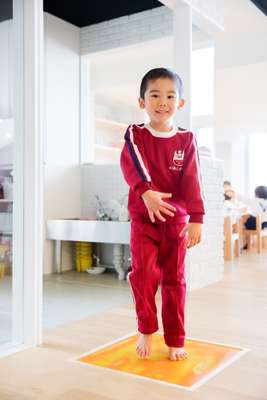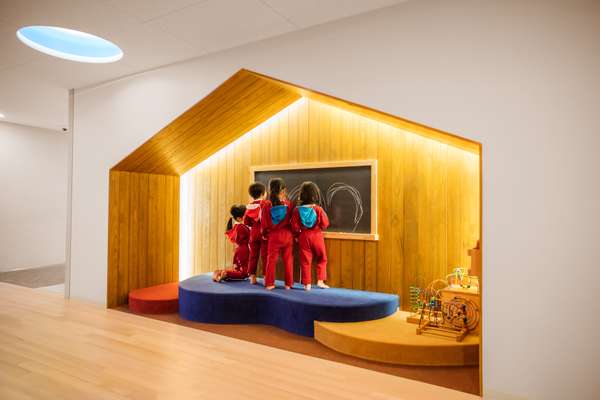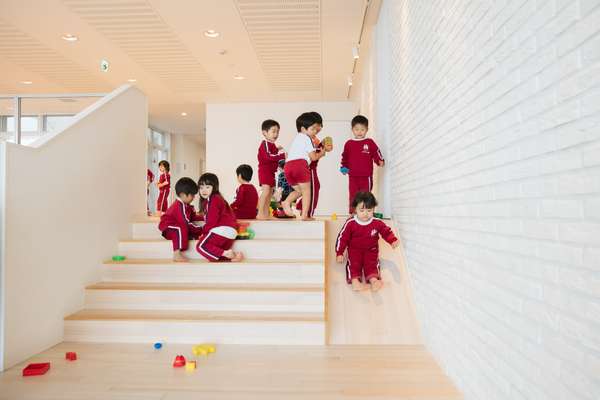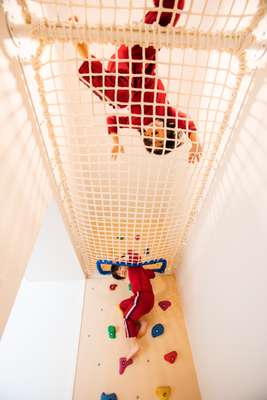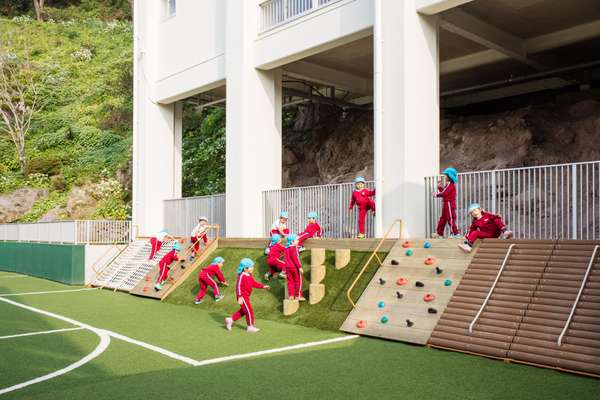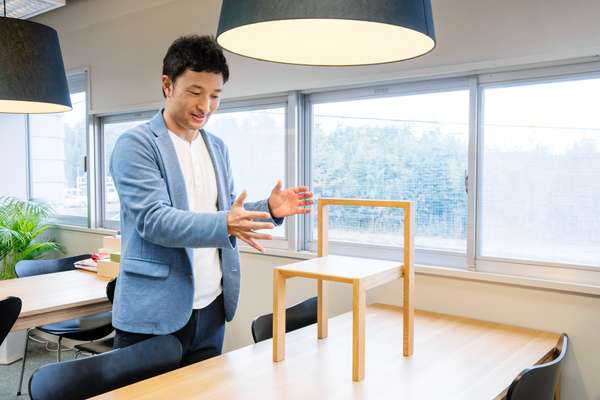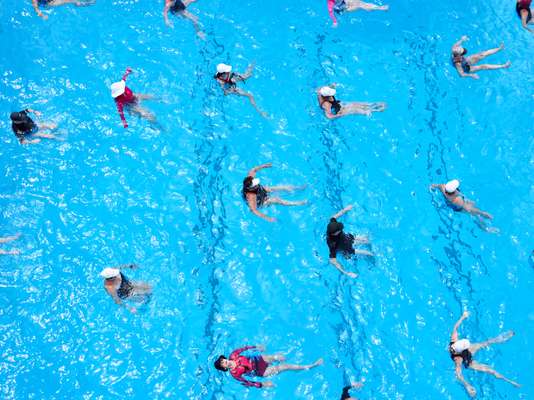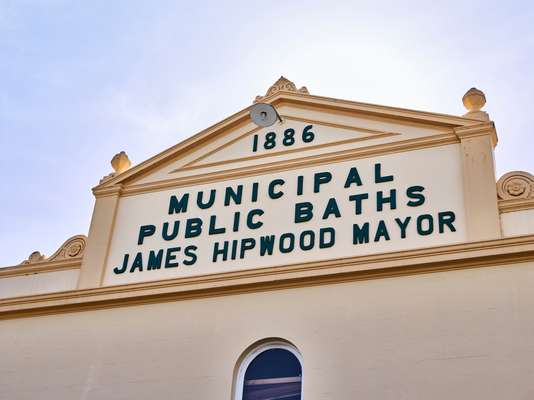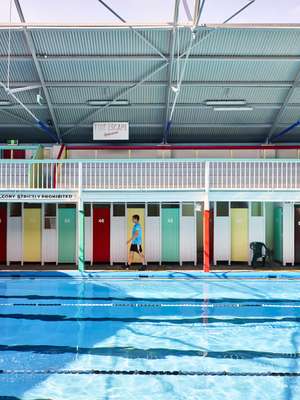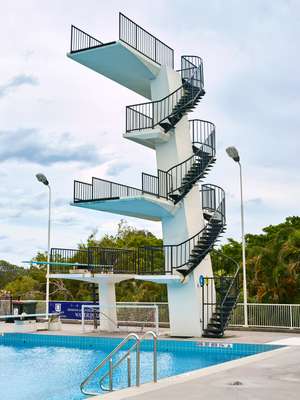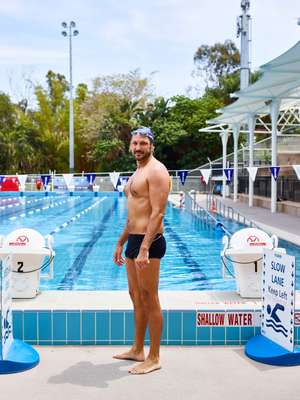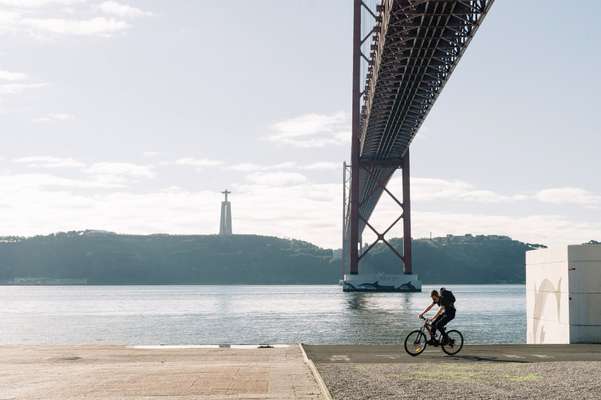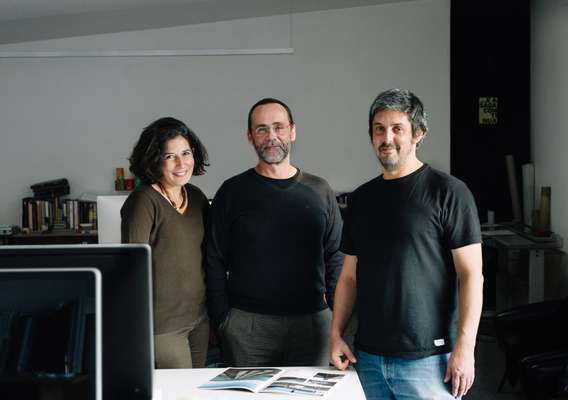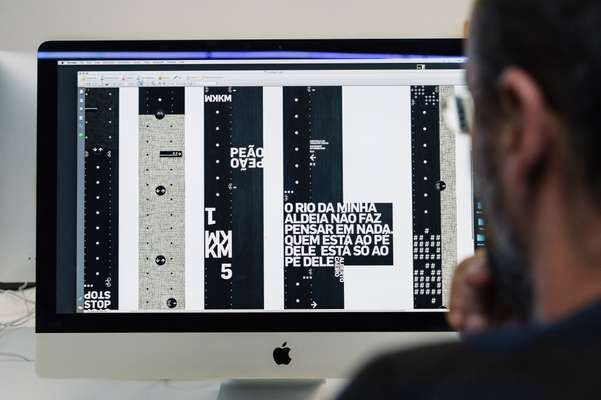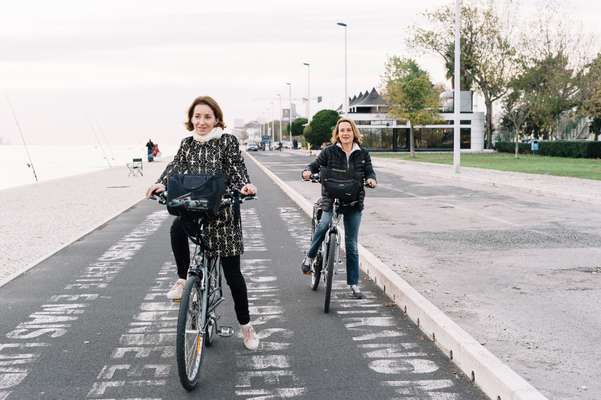 Getting the children to eat well was important too. Hibino surrounded the kitchen with windows so that children could watch the chefs prepare meals. The lunch room itself is a beautiful setting: tall ceilings, dangling light bulbs, a view of the bay and doors that open to a terrace. Passers-by on the street often peer into the dining room. "They see the children and say hello," he says.
Hibino picked up some of his ideas on trips to Europe, where he toured schools and daycare centres. But his own upbringing influenced his thinking too. As a child, he was allowed to bounce around the house, squeeze under chairs and climb around a large bush in the backyard. He often came away with scratches and bumps. "Children are smart: they won't repeat something if they know it will hurt," he says.
02
Brisbane, Australia
Stroke of genius
Over the past 130 years Brisbane has been blessed with a series of mayors who have understood the social value of public pools. From Victorian bathing houses and artificial lagoons to suburban lidos and water parks, the city is filled with places for residents to take a dip. In the last year alone, the council has spent au$14m (€9.7m) on building two aquatic centres, bringing Brisbane's total tally of public pools to 22. What was the justification for the investment? According to Matthew Bourke, chairman of the council's Lifestyle and Community Services Committee, it was a desire to foster cultural inclusion and promote healthy living. "We see pools as a melting pot where everyone from the community can come together to be active," he says.
One of the best places to observe the council's approach to pool infrastructure is in Spring Hill. The suburb's Centenary Pool, a modernist aquatic centre with an idiosyncratic exterior, personifies the optimism of postwar Australia. Four years ago the council spent au$5.3m (€3.7m) on a refurbishment; one of its biggest priorities was improving accessibility without compromising the structure's unique architecture. The facility now brims with people taking part in communal health programmes.
Across town is the newly opened Parkinson Aquatic Centre designed by Brisbane-based architecture practice Liquid Blu. Everything here creates a sense of calm and wellbeing; close to the water is an adjoining alfresco dining area and the windows offer uninterrupted views of the tropical foliage outside. But this is only the tip of the iceberg. The city has put aside au$23m (€16m) for pool upgrades over the next four years – a considerable investment made worthwhile by the potential benefits. "Getting people swimming and active reduces healthcare cost," says Bourke. "But it also means people are happier. They make more friends and that helps build a stronger community and a stronger city."
03
Lisbon, Portugal
Paths of glory
By 2018, 150km of new cycle tracks are due to be completed in Lisbon, with one resourcefully designed section along the Tagus waterfront showing that effective urban planning needn't be expensive.
The 7km thoroughfare connecting the central hub of Cais do Sodré with Lisbon's ocean-facing western corner bends the rules of intervening with the urban fabric to create new paths. Here Lisbon-based graphic-design firm p-06 has created a system that is as much spirited exercise in urban printing as it is a bike path. This playfully painted route – co-designed with landscape architects Global – links previously little-visited sections of town, helping cyclists navigate dockyards, warehouses and national monuments.
p-06 stencilled everything from directional symbols and distance markers to quotations along the way, making this a cultural as well as infrastructural project. "Some of our inscriptions were taken from the poem 'O rio da minha aldeia' ['The River of My Village'] by Alberto Caeiro, aka Fernando Pessoa," says p-06 design director Nuno Gusmão. "It beautifully describes this part of Lisbon." As well as guiding people along, these graphics also encourage them to stop and linger.
Other features are just as unconventional: shunning the red of inner-city paths, for example, and using black to echo the basalt in downtown pavements. It's also cost-efficient, with minimal impact on the existing terrain. "The riverside is a key corridor for Lisbon," says city councillor for green spaces José Sa Fernandes.
As the city's waterfront development continues – the sleek Amanda Levete-designed Museum of Art, Architecture and Technology (Maat) opened last year – this unique cycle lane is crucial to sustain the growing numbers who are walking, running or cycling. p-06's ideas can provide simple solutions for years to come – it's just a case of getting out the stencils and painting the terrain. "The citizens who use this space every day love the project," says Gusmão.
Q&A
Joanna Frank
Executive director of the Center for Active Design
New York
In recent years, few people have played as big a role in pushing New York's active-design agenda as Joanna Frank. A former property developer, she ran the Active Design programme at the Department of Design and Construction before co-founding the Center for Active Design, a non-profit that comes up with practical ways for cities to foster physical activity.
Are planners becoming more aware of the role of design in making people active?
In the past five years there has been a transition. We no longer have to convince people that the built environment impacts health and physical behaviour. We [at the centre] do most of our work in identifying elements of design that make people more active. For instance, we're learning more about the role of nature. Evidence shows that planting just a few trees – or mowing some weeds – on a street makes people more likely to walk down it. It doesn't take much.
Can you tell us about a New York project that uses design to promote fitness?
West 215 Step Street in Harlem involved the renovation of existing street steps. It's significant because it values the steps: they have chosen high-quality materials; there is a gutter running alongside so you can wheel your bike up; the tree planters are attractive; and on individual stairs there are signs indicating how many steps you've climbed and what your elevation is. This great attention to detail tells the community that the steps are valued. It's a simple intervention and it's replicable.
Other smart city elements getting citizens moving.
The Unusual Football Pitch, Thailand: Property developer AP Thai saw opportunities for cost-effective healthy architecture in the city's most desolate destinations. Its project turns odd spaces between homes in slums into beautifully designed (if irregularly sized) pitches.
Legible London: The underground railway system is so efficient that citizens don't appear to walk enough. The city's transport organisation now runs the Legible London project to provide maps and wayfinding that gives realistic timings for walking to well-known places.
Bicycle Hotel, Norway: In Lillestrøm, bike storage problems have been addressed with a beautiful bicycle hotel built by Norwegian National Railways. This energy-efficient building offers free, secure storage space and is one of many that are being rolled out across the health-conscious nation.