A perfect pair with a vision of success / Madrid
Best in class: Óptica Toscana
The duo with the very best eyewear that the spanish capital has to offer.
For a pair of opticians who have always preferred a slow-growing approach, nurturing a business inside a former seed-shop seemed like a perfect fit. Secured as a flagship 10 years after opening their first location in the centre of Madrid in 1992, the beautifully preserved wooden interiors (which date back to 1881) have helped set Óptica Toscana apart from its more clinical peers.
"So much of retail seems to be cut from the same cloth nowadays," says co-founder Antonio López. "For us the shop floor is like a stage where all the qualities of your business need to be on show." A quick glance around the space suggests that design is a cornerstone of this philosophy but the amicable manner of the attentive shop assistants is also assured.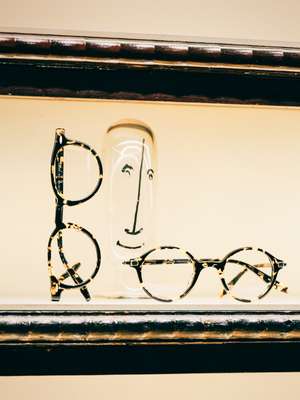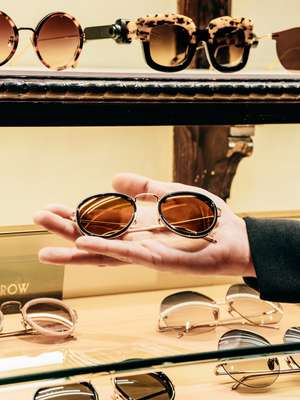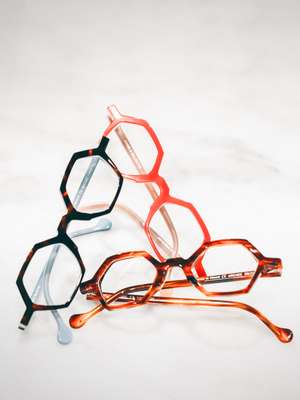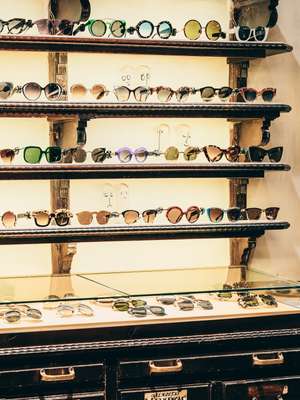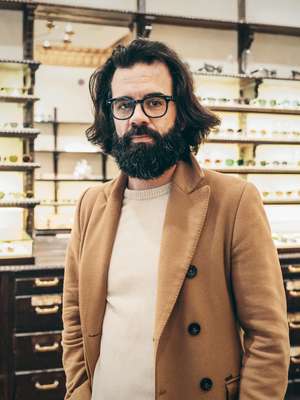 Upon entering the shop, the welcome resembles that of a fine jeweller more than a run-of-the-mill optician; customers are led to one of two sleek marble-and-steel tables, consulted about their needs and then guided to the various collections hidden within the dark-wood drawers. Ranging from Mykita (the German brand's first Spanish stockist) to more elaborate designs such as the baroque frames of Anna Karin Karlsson, the selection of brands has always been far-sighted. When the two friends first opened the shop, the Spanish retail panorama was tinted with a different colour – identikit shops that were either shabby and low-rent or big-box and samey – but they sensed a desire for a more eccentric offering. It paid off: they now employ 25 staff across four shops in three cities and attend to a broad base of Spain's most dapper customers.
However, as the business has expanded, the founders' duties have pulled them off the shop floor. "We still make a deliberate effort to attend clients as much as we can," Mamen Domínguez says. "It's a two-pronged approach: allowing us to stay in touch with the tastes of the current market but also to remind our staff about the importance of establishing an emotional connection with customers." It's all very Spanish.
"We have a sense for sniffing out brands with a future," says López, who frequently trawls fairgrounds but also stays abreast of a pre-existing network. While he admits to not having a 100 per cent success rate, most of the time the duo get it right. "It's not always a good idea to focus on the constant acquisition of new brands and collections though," he adds. "Sometimes this can come at the expense of what you already have."
Even after some 25 years López is still in charge of the escaparatismo (the art of window displays). More than just a personal passion, it is a way of illustrating an eye for both the elegant and the odd. Over the years relics of popular windows have become permanent fixtures on the shop floor, providing a flourish of symbols that embody their success. From ceramic elephants atop antique cabinets to a flurry of feathered hands between the fashionable frames, this is a shop that playfully mixes vintage values and the avant garde. In a country that has struggled with its retail confidence, Óptica Toscana's commitment to style, service and affection for its customers provides a raft of lessons about longevity – and how a healthy dose of the peculiar sometimes helps to strengthen your appeal.
opticatoscana.com
In the frame
1.
Mykita x Maison Margiela
The masculine frames of this match-made-in-heaven are one of the shop's staples.
2.
Anne & Valentin
Based out of Toulouse, this mingling of design, colour and comfort is perfectly suited to the Mediterranean customer.
3.
Barton Perreira
Founded by former designers from Oliver Peoples and made in Japan, this niche collection offers a hit of elegant Hollywood noir.
4.
Lucas de Staël
The application of materials such as stone and leather ground these French frames with earthy textures.
5.
Kuboraum
Borderline kooky designs come courtesy of this Berlin-based firm.
Visionary duo Mamen Domínguez and Antonio López have dedicated their lives to eyewear, identifying a niche for fine frames in the Spanish capital and beyond.
From a flagship in Madrid's colourful Chueca district, Óptica Toscana has now expanded to a second Madrid location and a presence in Barcelona and Palma de Mallorca.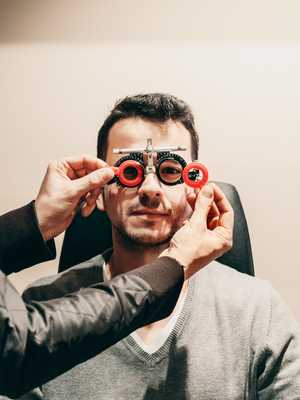 With an eye for discovering brands and an approach to customer service that borders on ceremony, this Spanish shop purveys a vision that goes beyond simply the best eyewear.