Furniture fair / Köln
Big drawer
IMM Cologne is where the major furniture trade deals are clinched. We sit down – on elegant chairs – with some of its most innovative attendees.
Every January, Germany's riverside city of Köln welcomes hundreds of thousands of visitors to the international furniture fair imm Cologne. As the year's first design event, the show hosted at Koelnmesse sets the agenda for what's to come and, while it may not rival Milan's Salone del Mobile in terms of the number of product launches, it's here that gritty business deals get made. This edition broke records: between 16 and 22 January more than 150,000 visitors attended imm in conjunction with the culinary-inspired LivingKitchen segment.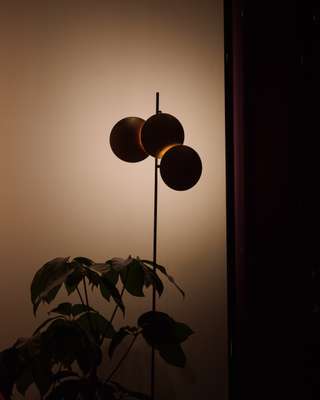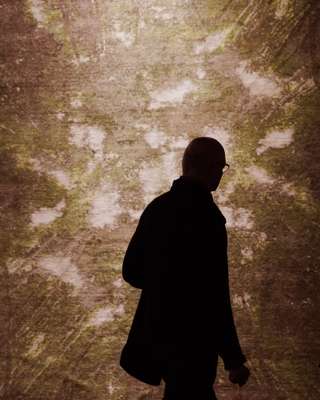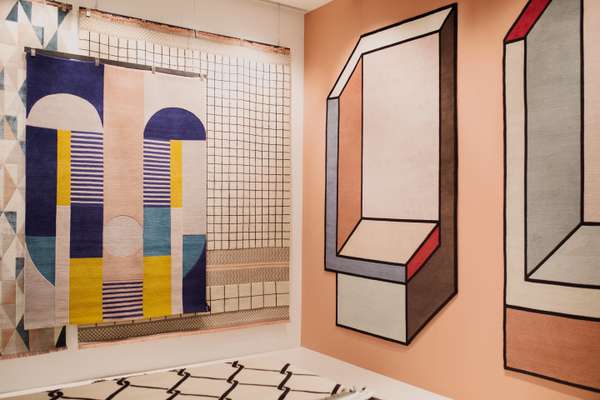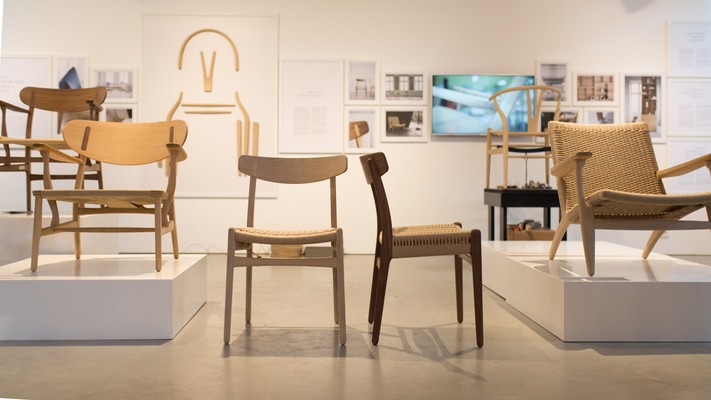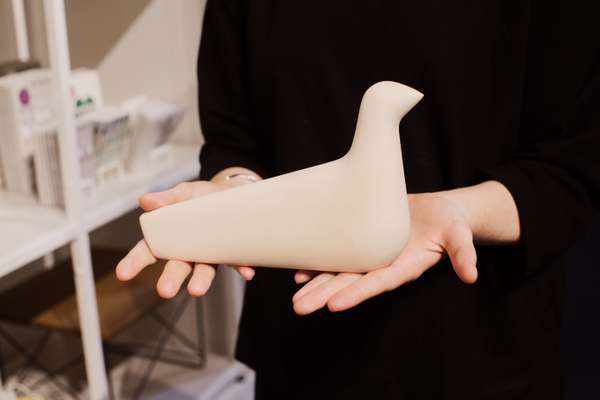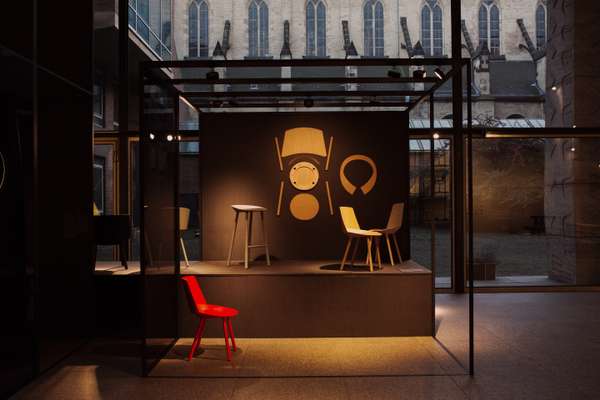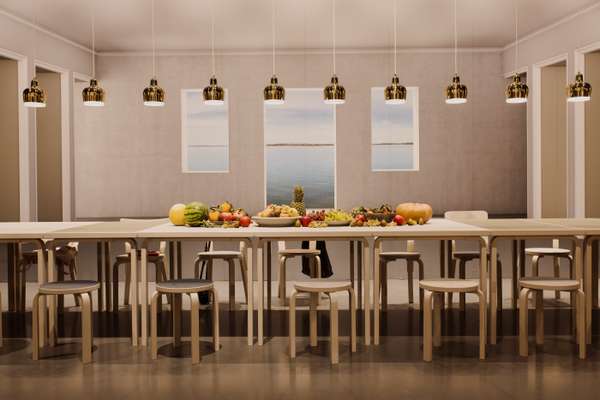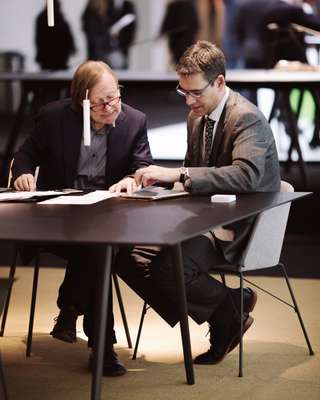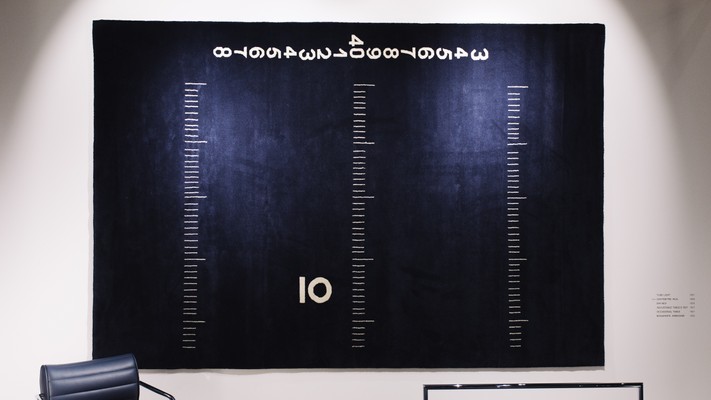 The event was already strong in the European market but there was an uptick in international attendance this year, with every second visitor arriving from outside Germany. Particular growth was seen in those dropping in from Spain, Russia, Italy and the UK. Not only is this a meeting place for prominent designers but it's also the venue for the world's top retail chains to get together, from Japan's Nitori to the UK's John Lewis. With the worldwide market for furniture and flooring set to reach €647bn by 2019, imm is bound to become even more influential on a global scale.
Here are the people that helped shape this year's edition of IMM.
Amélie du Passage
Founder of Petite Friture
France
"Each season we try to tell a new story," says Du Passage, who founded Petite Friture in 2009. "It's a story of happiness; if it makes you smile, it's a good beginning." The brand – named after a rural French comfort food of fried fish – works with about 40 designers worldwide, including Norway-based Morten & Jonas.
"imm is compulsory for the German market," she says. "It is representative of the furniture industry in a more balanced manner than Milan's Salone. You see a strong presence from Scandinavian brands, known for good branding and business sense, as well as the Italians with their high ambitions. We're somewhere in between." Looking around the graphic wallpaper and minimalist yet playful furniture in her booth, she adds, "I do believe that beauty contributes to comfort in life."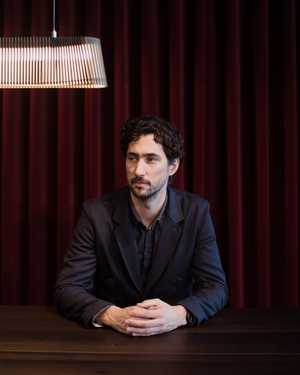 Jorre van Ast
Designer and director of Arco, Winterswijk
The Netherlands
Dutch furniture maker Arco is a table specialist but it also creates other pieces, such as the Close Bench by Icelandic designer and sculptor Gudmundur Ludvik. Instead of showing at Koelnmesse, Arco director Jorre van Ast has set up a booth at Design Post, an extension of the fair that benefits from daylight and a little more flair compared with the somewhat soulless Messe halls.
"The atmosphere is much better here," says Van Ast as he muses on the state of the industry. "A lot has changed over the past few years. Trends and ideas spread so quickly because of blogs and the internet; it feels like the design industry is becoming too uniform. That's why we decided to go back to our roots."
The company has its eyes on Europe but it is also interested in the US market, where it is already active in Silicon Valley (Apple is a big client). "We're not trying to be a global player but when an opportunity comes up we go for it," he says. As well as manufacturing at home, Arco has launched a Local Wood collection that sources materials from Winterswijk, where its factory is situated.
Giovanni del Vecchio
CEO of Giorgetti, Meda
Italy
"It's our first time back at imm in 15 years," says Giovanni del Vecchio, who has headed Giorgetti – a founding firm of Salone del Mobile – since 2015. "The quality of the fair has gone up."
The Lombardy-based company has been making furniture since the end of the 19th century and is known for its use of natural materials, while collaborations with designers such as Massimo Scolari, Léon Krier and Chi Wing Lo have lent the brand a distinctive style characterised by sculptural forms. Giorgetti's stand is designed like a home, complete with a signature scent. "We want to create an architecture and atmosphere around the product," says Del Vecchio. Apart from launching Open-air, its first outdoor furniture range, Giorgetti is building on its growing markets in the US and Middle East.
Victoria Wilmotte
Freelance designer
Paris
"Je prends un prosecco," says Wilmotte jokingly to the ClassiCon representative who takes our orders. The Parisian designer, who has been collaborating with German brand ClassiCon – exclusive distributor of Eileen Gray – since 2015, has a rock-star air, with her short blonde hair and shiny vinyl jacket. This year's Pli Table, an addition to the series she launched in 2016, shows how her experimentation with materials and innovative techniques has set her apart.
"My aesthetic is inspired by factories and machines; what I make is a fusion of art and design," she says. ClassiCon is her most important collaborator: "They really push us and put us on show." And that's what imm is good at: putting products and their creators in the spotlight.