Business / Global
Business
Briefing
Brand Assembly founder Hillary France, how to get better tourists and the revival of a historic Czech bicycle brand.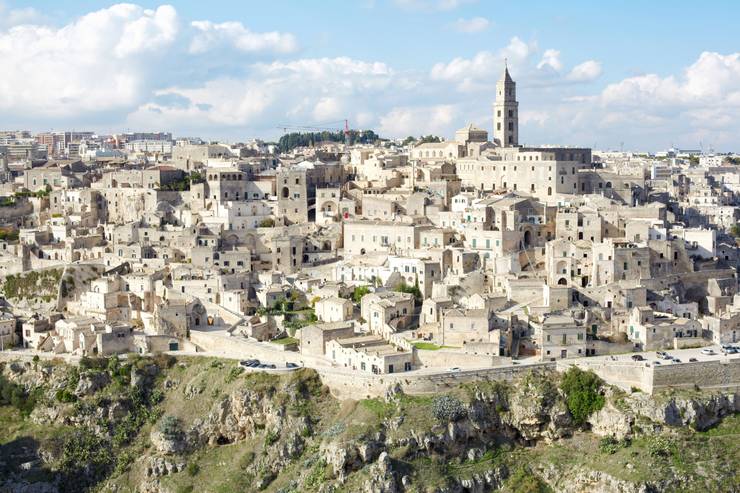 Stranger danger?
Matera —
Tourism
Visitors can be a boost to a region's economy but concerns are mounting across Europe about the impact of mass tourism on local life. At the end of last year, for instance, Amsterdam announced plans to raise its tourist tax in the hope of curbing the number of stag parties landing in the city. But Matera, a southern Italian city, may have a better solution. It's using its status as European Capital of Culture (ECOC) in 2019 to warn the world of the dangers of tourism.
"Yes, we want more people to visit but we want them to contribute to the community rather than dominate it," says archaeologist Emmanuel Curti, who worked on Matera's ecoc bid. The city will match residents and visitors ("temporary citizens") who want to share skills – including reciprocal language lessons – and has already displayed museum treasures in locals' houses to encourage interaction.
---
Australian-Indonesian relations have been rocky since 2015 when the Muslim nation executed two Australian nationals charged with drug trafficking. However, the neighbours are now re-engaging and commercial ties are leading the way. In March a delegation of business leaders, led by Australia's trade minister, will visit Jakarta, Surabaya, Puncak, Bali and Lombok to explore investment opportunities.
---
The wheel turns
Rokycany —
Branding
Everyone in Czechoslovakia wanted a Favorit bike in the 1970s and 1980s. Yet sales slumped as the millennium approached and the firm went bankrupt. In 2011 Slovak entrepreneur Richard Galovic bought the defunct brand's original trademark and revived it in Rokycany in the Czech Republic; it won Czech Brand 2016 and an international Red Dot Design award.
What's more, the retro models have rekindled their popularity with sales expected to double in 2017. Prague-based designer Jiri Toman led the rebrand, which features a lower-case "f" emblazoned on each bike and a logo inspired by Favorit's original branding. "The brand philosophy is a mix of old and new," he says. "Think of a Porsche," adds Galovic. "There's evolution with a strong design identity. That's true for us."
favorit.cz
---
Coffee revolution
Canada —
Food and drink
Canadian coffeehouse Tim Hortons is ramping up its strategy for global expansion. In January the cheap and cheerful chain, which opened shops in the UK and the Philippines in 2016, announced plans to offer Timbits (a sweet doughy snack) to the Mexican public (waistlines be warned). The next frontier will be South America as the brand is majority-owned by Brazil-based investment outfit 3G Capital.
---
Having worked in the fashion industry for over a decade, Hillary France knows how difficult it is for emerging designers to learn the business skills required to thrive. "If you get an order from a major department store it's almost impossible," she says. "You have to figure out your logistics and every store has its own system." So, along with Alex Repola, she founded Brand Assembly in 2013 as an incubator for fledgling labels. "At first we focused on analytics, book-keeping and operational infrastructure," she says. "Young designers tend not to have these skills and they don't like doing them." The company has now broadened its remit with two physical spaces in New York and Los Angeles, which host trade shows for buyers and a programme of events.
In a new regular segment we asked a question: if we gave you €5,000 to invest in your company, what would you spend it on?
brandassembly.com
Q. What would you spend €5,000 on? 
Answer: "Knitting classes for my staff. Few people get the craft behind it. And this would indirectly help my team because I'd have something to do instead of emailing them all through the weekend."
---
The top publishing markets and their annual revenue.
1. US: €25bn
2. China: €10.5bn
3. Germany: €5.4bn
4. UK: €4.2bn
5. France: €2.7bn