Defence / Global
Defence
Briefing
Trouble brewing in the Balkans, the cost of expanding the US navy and Israel's latest missile innovation.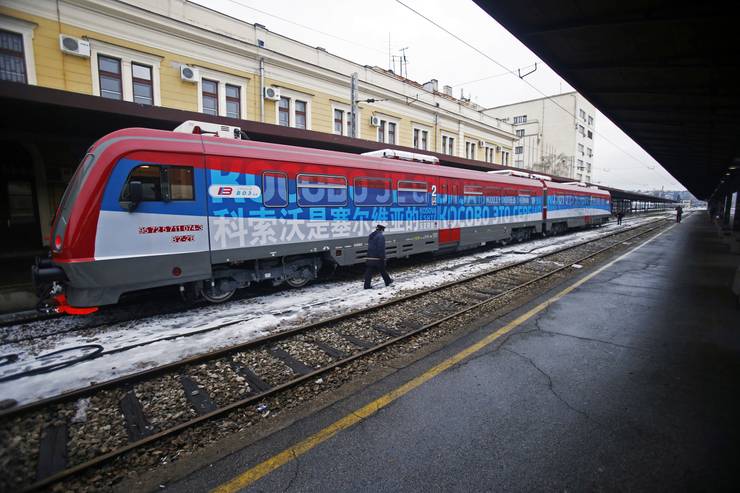 Balkans on the brink
Serbia
Otto von Bismarck's 1888 prophecy that European war would be sparked by "some damned foolish thing in the Balkans" has proved recurrently accurate. A little over 20 years since the Dayton Agreement ended the most recent regional conflagration, pessimists have plenty to work with. Last year, Serbian prime minister Aleksandr Vucic said of the threat of war that "you can feel it in the air". Serbia is accepting eight Mig-29 fighters and two buk missile systems from Belarus, after a similar donation of six Mig-29s and 30 t-72 tanks by Russia. Meanwhile, Croatian prime minister Andrej Plenkovic favours reintroducing limited conscription for basic military training.
Elsewhere, Republika Srpska – the mostly Serbian region of Bosnia and Herzegovina – threatens a referendum on secession. And relations between Serbia and Kosovo soured further in January when Serbia opened a rail link to the Serb-dominated half of the Kosovar city of Mitrovica, and decorated the train with nationalist emblems; Kosovo sent police to block the tracks.
It does not require a lurid imagination to see another such standoff ending more messily, especially factoring in Vladimir Putin. Jaroslaw Wisniewski of the lse's European Institute says conflict may not be in anybody's interest but that doesn't mean that a measure of chaos is not being encouraged by Moscow. "Russian media like RT has a presence in Serbia. But it's also regular media. It's surprising when Putin isn't on the cover of [Serbian tabloid] Informer. Russia's aim is to undermine western institutions – the EU and Nato. For Russia it's win-win: their propaganda convinces the population to influence politicians and, if there's a crisis, everyone will blame the EU."
---
India's long-cherished plans to build its own hi-tech defence equipment has suffered another blow. Hindustan Aeronautics was to deliver new fighter jets for Indian aircraft carriers but, despite having been in development since the 1990s, the navy junked the programme in December, saying the Tejas Navy lca was unable to meet the capability. Instead it has formally begun an international search for 57 new fighters. The obvious option would be more Mig-29ks but the navy is understood to be looking at the French Rafale and the US Super Hornet.
---
Game changer no. 03
Packed launch
Israel — Technology
Israel's small but potent defence industry has a history of innovation, with the near-constant operations of the Israeli Defence Forces enabling it to anticipate the requirements of bigger forces around the world. For example, operations in Afghanistan, Iraq and Ukraine saw infantry firing heavy, expensive missiles designed to penetrate everything from tanks to walls sheltering snipers. Israel's Rafael has developed a more portable and efficient option in Spike SR: a fire-and-forget missile that can punch through armoured vehicles and bunker walls 1.5km away but weighs less than 10kg all in. By comparison, the widely fielded Javelin weighs in at 22kg.
Spike SR: the spec
1.
Seeker
No other missile in its class has a fire-and-forget capability. All others require a soldier to keep the sights on the target until impact, potentially exposed to enemy fire all the time.
2.
Missile
A unified motor reduces costs but still enables troops to engage from safe distances.
3.
Warhead
Rafael claims that the missile's tandem multirole warhead can destroy all tanks– even those with explosive-reactive armour – or explode inside bunkers for maximum effect.
4.
Launch tube
With just a screen connected to the sights, the tube is disposable, saving costs and weight.
---
During his campaign, Donald Trump said he wanted a bigger navy. The USN is now trying to follow through on that, submitting a plan for a 350-vessel fleet. But the Congressional Budget Office warned in December that existing plans to grow from 274 to 308 vessels by 2021 will cost a third more than the historical average of $14bn (€13bn); pushing to 350 ships could cost $25bn (€23bn). Even if funds can be found, building new ships is complex, as outgoing navy secretary Ray Mabus warned. "You can throw money at weapons and build them quickly [but] you can't do that with submarines and ships. You have to have a long timeline."