Economy / Global
Economy
Briefing
Mexico and Canada reveal their Nafta red lines, Sweden and Denmark feel the effects of war in Syria, and Namibia pins its hopes on uranium.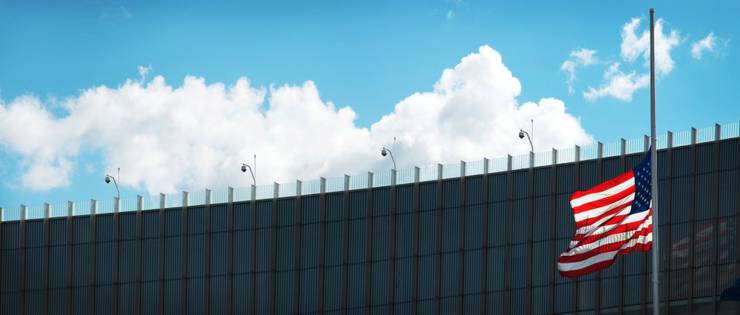 Trump's trade shake-up
Americas —
Nafta
US president Donald Trump wants to renegotiate Nafta, the trade agreement between the US, Canada and Mexico. If talks take place, what will Mexico and Canada want?
The view from Ottawa
If President Trump thinks Canada will roll over he may be in for a nasty shock. "Canada is not paralysed by the prospect of renegotiation," says Hershell Ezrin, a consultant at Global Public Affairs in Ottawa, who has previously advised on trade issues between the US and Canada. "We aren't going to sit around and wait for an inevitable negative."
That intent has been demonstrated already through firmer ties with Mexico and growing overtures to China. It's becoming clearer what Canada would seek in a renegotiation from the US too: protecting its wood exports and car-manufacturing sector. Ensuring that its burgeoning technology sector is well served by a new treaty will also be crucial.
Trump's "Buy American" policies could put a stranglehold on Canadian manufacturing and Ottawa will seek to soften that. "Not knowing what Trump will do contributes to the difficulty in planning what Canada's hand will be," says Ezrin. "But he can't do this by himself."
The view from Mexico City
The main frustration south of the border is how Trump has turned the acronym into a dirty word, a symbol for the ills of free trade. "There is a constructive way of looking at this that is very different from what Trump is expressing," says Luis de la Calle, an international-trade consultant who was one of Mexico's lead negotiators for the deal in the 1990s.
The deal, which created multinational supply chains for goods such as cars and electronics, has increased trade in the region by 400 per cent – but it could be more efficient. Far from building a wall, Mexico wants to rework customs and agricultural certifications to recover the billions in lost output at the border. A reworked agreement could also simplify cross-border medical certifications, allowing a freer flow of doctors and nurses. It could do the same for higher education, with Mexicans more easily travelling north to study.
---
Digging deep
Namibia —
Mining
Namibia's new uranium mine, which opened in 2016, will make the southern African nation the world's third-largest producer – but in the long term it must diversify.
The new top five:
Kazakhstan, Canada, Namibia, Australia and Niger.
---
Weakened link
Sweden —
Transport
The economic impact of the Syrian war is being felt thousands of miles away from Damascus. Last year the Swedish government introduced border controls on trains crossing the Öresund Bridge, which connects Malmö and Copenhagen, in an effort to stem the flow of refugees seeking asylum in Sweden. But the measure is hurting growth in the area as travel times across the strait have almost doubled from 35 minutes to an hour.
"The bridge had offered a fantastic opportunity to integrate two labour markets; now integration between Sweden and Denmark is weakening instead," says Magnus Andersson, head of train operations at Sweden's Skånetrafiken.
---
Helping hand
Global —
Finance
Created in 1944 when the US still helped its allies with loans, the World Bank assisted 95 nations last year to the tune of $46bn (€42bn). Will it survive Trump? Let's hope so.
10 largest loans in 2016:
1. India: $3.8bn
2. Peru: $2.9bn
3. Pakistan: $2.3bn
4. Vietnam: $2.2bn
5. Kazakhstan: $2.1bn
6. China: $2bn
7. Ethiopia: $1.7bn
8. Indonesia: $1.7bn
9. Ukraine: $1.6bn
10. Bangladesh: $1.6bn