Inside Netflix / USA
Fulfilling a vision
Cindy, Lisa and Todd have changed your lives and taken over your TV menu. They are the power behind the Netflix throne and here's what they have planned for their encore.
So the revolution will be televised after all. Netflix, the company that started as a mail-order DVD service in 1997 and began streaming those films a decade later, has become a programme-maker of distinction and, in double quick time, a media player and entertainment brand of international stature. Netflix has gone from David to Goliath in a shot.
Hang on. It was as recently as 2013 that Netflix turned on the tap and allowed the entire first series of its own House of Cards to be guzzled in one go. Viewers raved and reviewers ran the superlative well dry in lauding Netflix-premiered shows: Narcos, Orange is the New Black, Stranger Things, The Crown and Making a Murderer (a documentary that proved its non-nicheness by compelling half a million people to sign a petition to free its subject).
More so than its immediate competitors Amazon, Vimeo and Hulu (or even good old HBO), Netflix has changed viewing habits forever. The company's name is now as synonymous with production as with distribution. Emblematic of a company that is half entertainment and half technology, Netflix has big offices in Hollywood and in Los Gatos in Silicon Valley. Inevitably for an internet-era firm – and possibly a remnant of its distribution first, production second history – Netflix calls its shows "content". And it knows its content inside out.
Up in Los Gatos squadrons of hoodie-clad Cricks and Watsons pore over films, TV shows and documentaries to break them down into the constituent DNA they never knew they had (anecdotally, there are some 76,000 sub-genres of content on Netflix). "Horror movie" isn't good enough; "young adult erotic steampunk horror set in the early 1970s with no smoking and mild violence to bats" is good enough though. These chaps are working on something akin to the entertainment genome project.
Of course, when you sit down of an evening to watch The Crown you won't know that. You'll just be loving it and wondering if you can squeeze in another instalment before bed. On a trip to Hollywood, we met the two women that commission that wonderful "content" and the man in charge of all the data.
---
Cindy Holland
VP of original content, overseeing series, documentaries and stand-up comedy
"I have a 22-year career in the entertainment business. I started off reading scripts and looking at ideas to evaluate their potential, so part of it is second nature. About fifteen years ago I started at Netflix with a focus on very business-oriented deal-making but part of that job was understanding content and understanding potential audience size for a title.
When we found House of Cards in 2011 and made the deal for that, I merged those two career paths: understanding material and working with artists, creators and producers; on the other hand, estimating audience sizes. Back in the day I was figuring out how many dvds to buy to put in envelopes; essentially the distribution business now has the same principle. You need to figure out how many people are going to watch a thing so you can figure what to pay.
For the company, original content was something of an experiment but if you look at it, it was inevitable; certainly Ted Sarandos [Netflix's chief content officer] and I believed that and happily both House of Cards and Orange is the New Black were both successes. It became apparent pretty quickly that we should push forward with original series.
There's a lot of enthusiasm for pitching shows to us, of course. We don't just work with people who have previous success; with the Duffer Brothers, who created Stranger Things, we knew they were talented and we were willing to invest in them and take a bit of a gamble on whether they could create a great series. With Shawn Levy's guidance as director and producer they created a phenomenon. Now, there's a version of that show that could be really expensive but the Duffers' vision was that it was set in 1983 and should have the feel of that time.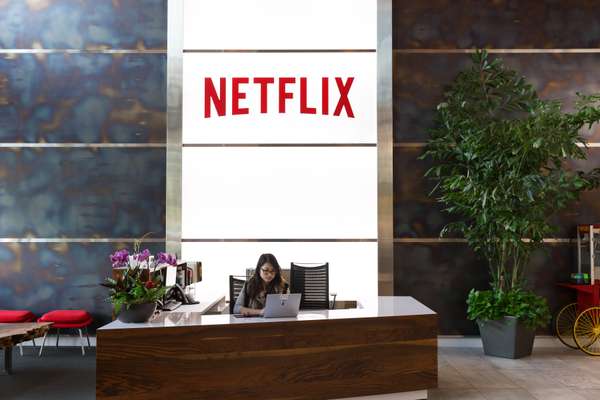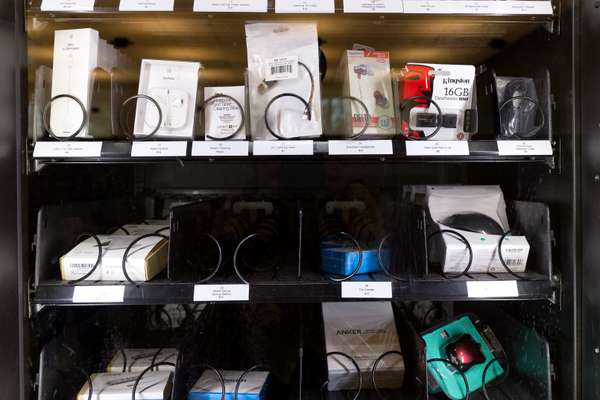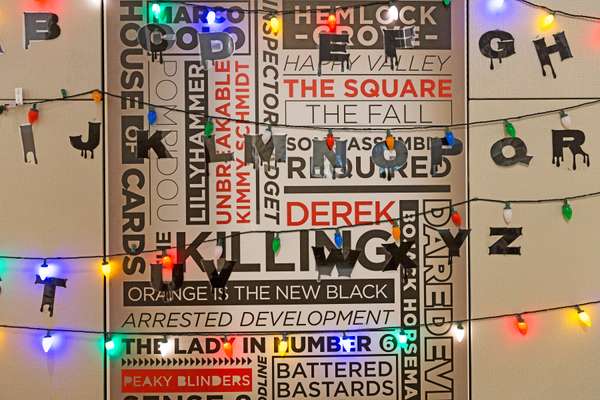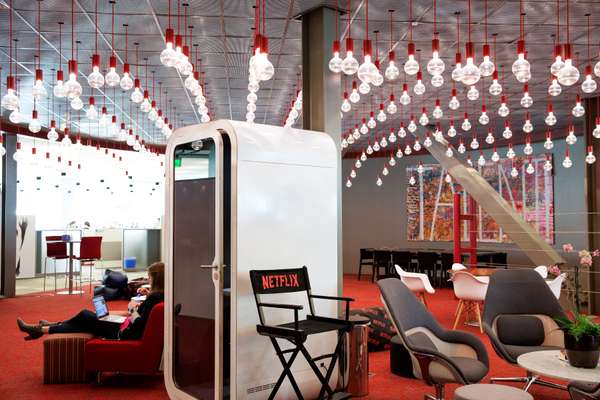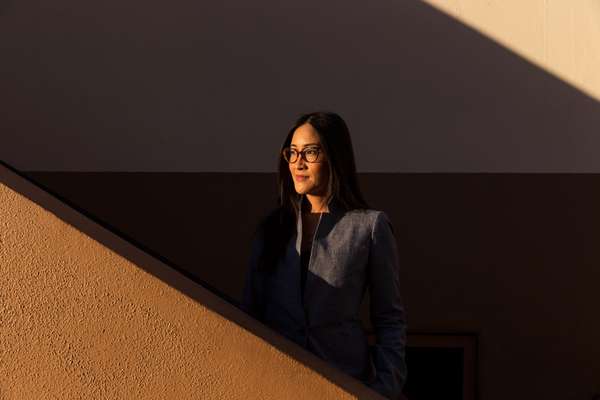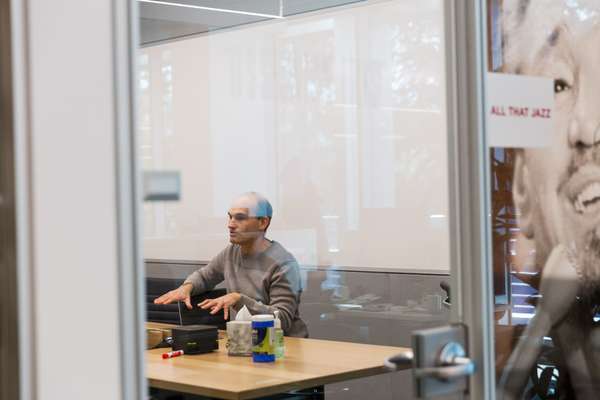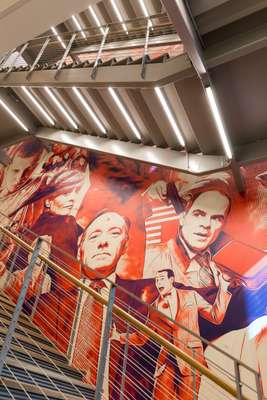 Pitching works in many ways. There's the Hollywood system of agency representation for writers and directors – and actors and producers – who'll call to talk about an idea. It can be, 'Hey, I have an idea I want to explore,' or 'Here is a script and some actors involved.' House of Cards was fairly fully formed, with the original BBC series available to watch. Or there'll be a writer with an idea and we'll pay for a script and take it from there.
We don't think about demographics when we're commissioning something but we do need to know how many people need to watch to be able to afford the thing we want to make. We have a conversation to ask, 'Who are we making this for?' I've had conversations with Baz Luhrmann about The Get Down [a Netflix production] and he said he always liked to imagine who was on the other side: on the seat in the theatre or on the couch.
Truthfully I wasn't really an avid TV watcher when I was a kid but I could watch anything on PBS so that was fine. It was all re-runs. I Love Lucy and Mash and Happy Days. I particularly remember Charlie's Angels and Loveboat as things that I loved; so great! People talk about the golden age of television; if you look at the 1970s it was pretty good and people are right to look back fondly. I see our creators paying homage while being wholly original. Maybe the style, the way of creating, is similar to how it was. Our job is to foster that virtuous cycle."
---
Lisa Nishimura
Head of documentaries
"I'm just back from Sundance, which is a very nice way to start the year. We premiered four projects there: The Mars Generation, Hot Girls Wanted [based on the film] and a brand new series called Abstract that celebrates the role of design in our lives. There's a curiosity and a desire to connect.
I think it's a pretty spectacular time for documentaries; it's very exciting that so many of the best films at Sundance were non-fiction. I think there's a vibrant buying market and I'd have to say after 10 years at Netflix, originally acquiring documentaries on dvd from Scandinavia or Japan or Africa and distributing them to our subscribers, it's thrilling that when you lower the barriers of entry to access incredible storytelling, people are very excited to engage.
People maybe thought that documentary was a narrow genre but it was always a priority for Netflix. Three years ago we launched our original documentary programming group and that's where we were able to accelerate and see how we could get the biggest global audience for them. Last January we launched in 130 countries; the engagement is incredible.
We made Making a Murderer, which takes place in a tiny town in Wisconsin, and we wondered if anyone would care outside of that town. What we found in spades was that not only was it the town, the state of Wisconsin and the US but it was a global conversation. I think documentary in particular strikes a chord with people because if a story is well told there is the added understanding that this is real life. It's very visceral and comes from the heart.
Documentaries also tend to be quite evergreen, especially if they're available on demand as they are on Netflix. It gives the lifespan of these stories immense potential and that's never been done before; traditional distribution is incredibly fragmented. The traditional model was that you sold off documentaries bit by bit via territories. So your friend in Finland might tell you about an amazing film but you wouldn't be able to find it in Germany. In the world we live in now, everything is so easily accessible. I really think we've changed the potential, the conversation and the lifespan of these stories.
You have to be incredibly thoughtful and apply plenty of rigour at the beginning of commissioning something: what are we going to make and what is our point of view? There's certainly a responsibility in doing that.
When commissioning I want to know that this particular director has a hard time sleeping at night because they can't stop thinking about the story they want to tell. Tell me the thing that you're aching to tell and then talk me through how you want to tell it. I spend a lot of time listening. It's a very deep involvement; when you make a documentary you skip the engagement and just get married. We're quite committed and get quite involved creatively. Once we're off to the races we're here to help.
I think one of the big challenges at the moment is for news. If everything gets shortened to 140 characters then there's a new opportunity for presenting context, framing. If long-form investigative journalism doesn't have as many opportunities to find daylight then I think documentary is a powerful place for those longer, deeper explorations to take place."
---
Todd Yellin
VP of product innovation
"We're a two-headed company, which is rare: many companies in our space are either technology companies that happen to do content or entertainment content companies that happen to do technology. But we are a true intertwining of what Hollywood represents and what Silicon Valley represents.
My raw materials are different from a programme-maker's. What we do on the product side is try to have this beautiful invisibility. We want our members to step in and enjoy The Crown and for everything to work; when we do our job well people seep into the upholstery of their couch and just enjoy.
We bubble up the most relevant titles to the top of each Netflix viewer's experience. It's called 'personalisation' but we don't want our viewers to think of it as 'personalisation'; we just want them to find that the stuff they're watching is amazing. We're very observant. Our algorithms are very observant, the data we collect is important, we pay attention to what you watch, the device you watch it on, the time of day and how long you watched for. So based on the data of tens of millions of people watching Netflix around the world we can predict the kinds of things we think you're going to like. You want the design to be in the background. You don't tend to get people going, 'Wow! The Netflix user interface is amazing!' That kind of approval is not really what we're longing for.
Years ago we were naive about how we did our personalisation and algorithms; someone would watch a romantic comedy and then come back to a service plastered with romantic comedies. We were learning to crawl and then learning to walk. Now that we're in the pimply adolescence of personalisation, we pay attention to what our members are viewing but then show a diversity of content. So what's the first cousin of romantic comedy? Romantic drama. What's a second cousin? Whacky comedy. What's a third cousin? Maybe a documentary about romance and the nature of love – and then you go beyond that and say, 'This person has never watched a horror film; let's roll the dice.' So we programme in diversity and there is a human touch to it all.
There are a lot of preconceptions about content – that this will play well in the UK; that this will play well to males aged 50 to 60 as opposed to females aged 20 to 30 – and we found out that it's a load of nonsense. We don't look at age, gender or geography that much. Our version of personalisation finds that your taste doppelganger might live thousands of miles away across an ocean. And yes, we constantly debate, 'How can we make this show do even better than it's doing now?'
A fascinating part of it is the detail. We catalogue every little aspect. We share this with our content partners and commissioners like Lisa and Cindy, who are trying to create a diverse catalogue. A lot of what my team does feeds into what the content team does when they're commissioning and producing.
We have a team of taggers who watch every single piece of Netflix content that we license and produce, and break it down into hundreds and hundreds of tags: how cerebral is it? How happy or sad is the ending? How demanding is the cognitive load? How much violence? How much sex? What kind of sex? Is there smoking or not? Is there a monkey? Is there a corrupt cop? Is there a corrupt cop with a monkey?"
Netflix in numbers:
Founded as a postal DVD delivery service in 1997
Streaming of shows and films started in 2007
International expansion started in 2010 to Canada; now more than 50 per cent of Netflix members are outside the US
Netflix announces that it has 93.8 million members globally, implying a viewership of more than 200 million
View from the couch:
When Netflix turned on the tap and allowed subscribers to watch an entire series in one very long night, it changed the way TV was watched – especially by younger viewers.
Of course the TV schedule still matters to the billions who sit down at the allotted hour to watch their favourite show and we rather like the schedule too. In Issue 100 we profiled Germany's Tagesschau, the daily news broadcast relied upon by millions of viewers who all tune in together. It's a shared experience that internet-era TV has yet to copy successfully. The tap's fine but you know what happens when you leave it flowing? You get a very saturated house.