Rodrigo Duterte / Manila
Killer in Manila
Under President Duterte, thousands of drug users and dealers have been gunned down. The response from the people of the Philippines? Carry on, please.
Under the chandeliers of the Rizal Ceremonial Hall at the Malacañan Palace, the grand Spanish-era colonial building that is home to the president of the Philippines in Manila, about 400 people await the arrival of Rodrigo Duterte. Half of the guests who stand to attention when he enters the room are newly promoted police officers in immaculately pressed white uniforms with gold-studded epaulettes, waiting to swear their oaths of office. The remaining seats are filled with the pomp and perfume of wives and daughters, dressed up in Imelda Marcos-style mestiza dresses: elaborate butterfly sleeves, beaded embroidery and backcombed hair.
Arriving at the lectern, President Duterte, looking unusually dapper in a white embroidered shirt, swiftly dispenses with the formal oath and discards his speech. What follows is a 40-minute ad hoc lecture on the enormity of the war on drugs and the slavery of addiction. His sentences – in English and Tagalog – mix threats to kill with incitements to violence. "I'll give you 24 hours or else I'll kill you," he says, recounting an earlier dressing down he gave to public officials accused of being on the take.
The president's pièce de résistance comes when he plonks a thick pile of papers onto the lectern. He casually flicks through this private blacklist of city mayors and district captains who, he claims, are involved in the drug trade. He even reads out the names of a couple of elected officials. His audience listens patiently and laughs mutedly when required. Their big day has turned into another tongue- lashing from the country's grandstanding commander in chief.
Since taking office in June, Duterte's war on drugs has been all-consuming. The president's maniacal defence of his signature domestic policy has left few sacred cows. He's likened himself favourably to Hitler – in wanting to kill millions of drug users – and called Barack Obama a "son of a whore" for criticising the extrajudicial killings. Only Pope Francis has received an apology from the president after a similar outburst.
The Philippine National Police is central to the president's high-profile war on drugs, both in carrying out the current crackdown on shabu (crystal meth), and as an apparently corrupt institution inextricably involved in the drug trade. It makes Duterte's performance at the presidential palace all the more tense.
"There are maybe two out of 10 cops on the take. That's two too many," says senator Miguel Zubiri, the Duterte ally who made the hard-nosed chief of police, General Ronald dela Rosa, inexplicably sob before a Senate hearing on the drug-related killings.
So far there have been more than 7,000 drug-related killings at the hands of the police, vigilantes and rival gangs. The day before his address, 13 people were killed in the early hours of the morning. Duterte ordered a moratorium on official action at the end of January after police murdered a South Korean national, although it is unclear how closely private citizens will follow his diktat. "There's no question about President Duterte's good intentions," says Karen Dávila, a broadcast journalist who co-chaired the third presidential debate and has drawn both his eye and his ire. "But what worries me is has he ever thought about the consequences of what he says?"
At 22.00 every evening the first of the bleary-eyed night-shift journalists, photographers and film crews begin assembling at the Manila police headquarters, opposite the Malacañan on the Pasig River. They chat about the previous night and share a communal dinner in the press corps building within the compound. It is past midnight when they start tearing through traffic in white pick-ups to chase down leads at several funeral parlours. "It's getting difficult right now because the police are far more careful about media," says Richard Reyes, a photographer for The Philippine Daily Inquirer, a popular broadsheet. At the third crime scene he visits, an alleyway in the Tondo district, only the feet of the victim can be viewed from the police line set up at least 15 metres back. The victim's wife says her murdered husband was a drug-user and had previously surrendered to the authorities.
Deciphering Duterte's appeal requires a trip beyond the golf courses, polo fields and shopping malls of upscale Makati City, home to the rich, the expats and the tourists. The president won 16 of the 17 cities that make up Metro Manila and only lost Makati to its former mayor of two decades. Duterte's core voters are those who are ferried to construction and service industry jobs by fleets of jeepneys. These are brightly painted public-transport vehicles, typically with crosses and tassels hanging from the windscreen, trinkets on the hood and a Mercedes badge glued to the front grille.
"The previous Aquino administration oversaw 6.3 per cent average growth in the past six years but the criticism locally was that only 4 per cent of the population felt that," says Davila, who is the host of morning TV show Headstart. Politicians and political commentators often talk of Duterte as a "pendulum", swinging away from the policies of his elitist predecessor Benigno "Noynoy" Aquino.
Senator Grace Poe ran against Duterte in last year's election and led in the polls for a while. "I kept telling President Noynoy, 'I am not the threat for president – Mayor Duterte is'," she says.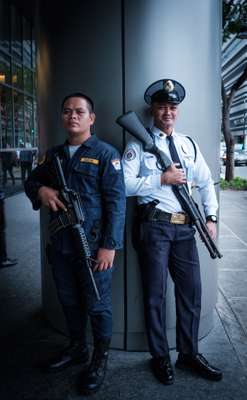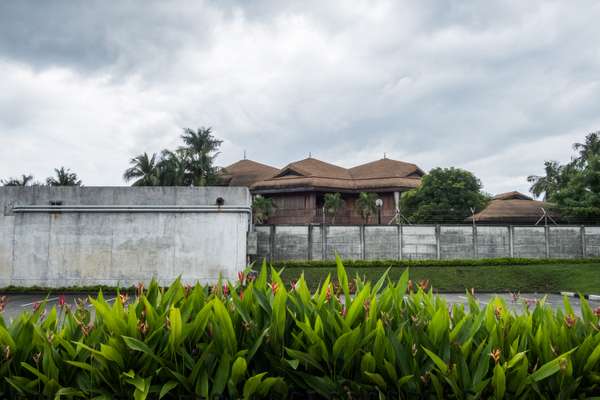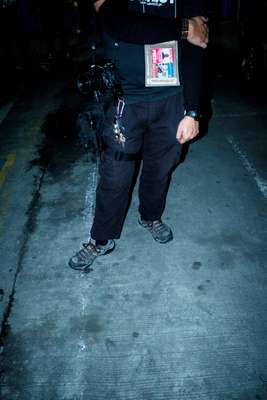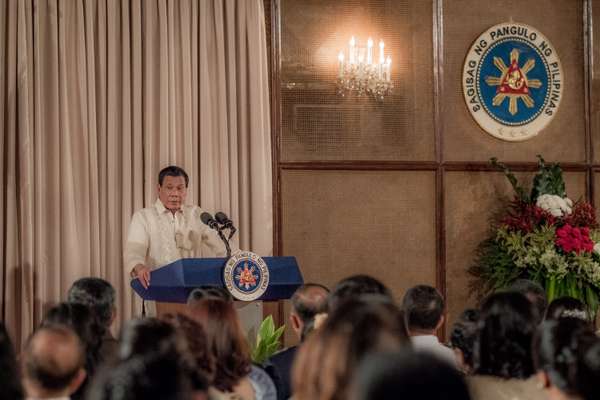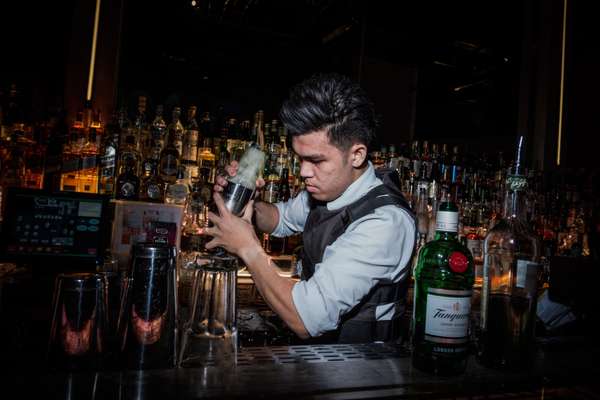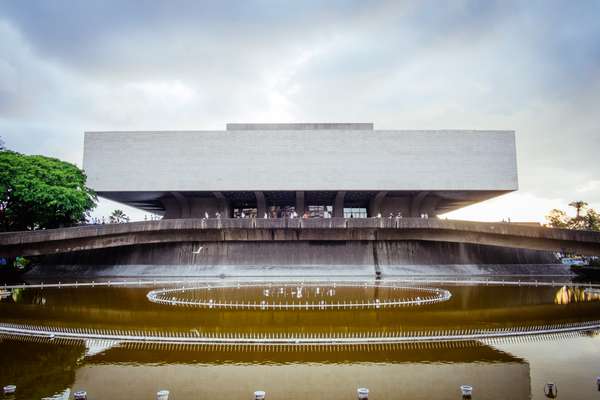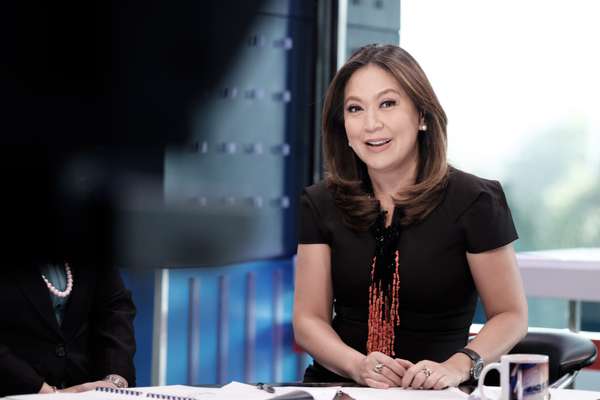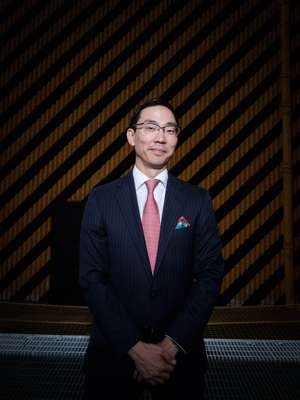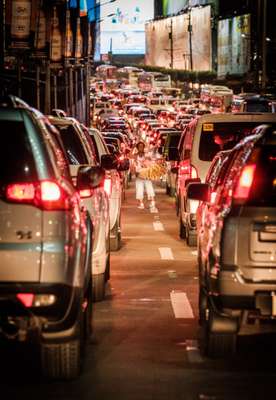 Poe championed job creation and foreign investment and appealed to foreigners for the same reasons Aquino was popular. Over dinner with friends in Makati she analyses her unsuccessful campaign. "As soon as Duterte filed I thought it was game over because I knew he has that charisma," says Poe.
Duterte is the first Filipino president from the province of Mindanao. His outsider status and his appeal to the downtrodden electorate make comparisons with Donald Trump all too easy. However, his similarities with the New York billionaire end with the headline-grabbing rhetoric, social media muscle and outmoded chauvinism. Duterte won by a landslide with 6.5 million more votes than his closest rival. He counts Manila-based architects and gallery owners among his supporters as well as farmers and blue-collar workers. Just over six months into the job, his overall approval ratings were at 83 per cent even after giving the once reviled former dictator Ferdinand Marcos a hero's burial and threatening to bring back martial law.
At heart, the former mayor of Davao is a traditional law-and-order politician. Few other politicians saw the extent of the drug problem across the Philippines until Duterte put his finger on it.
His approval ratings peak on tackling crime but are falling on workers' pay and creating jobs. "Right now the biggest problem for me, even though I'm an administrative ally, is I would like to appeal to the president to move away from the singular focus on drugs and focus on poverty," says Senator Zubiri.
The uncomfortable truth for critics of Duterte's bloody war on drugs is that residents believe the criminal crackdown is making Metro Manila safer: overall crime in the national capital region is down even though the number of murders has exploded. A common complaint in the pre-Duterte days came from workers returning home late in the evening running the gauntlet of bag-snatchers on public transport, violent drug dealers on the streets and lascivious neighbourhood drunks. Women of all social classes confess to feeling much safer under the new order. "I'm the type of individual who has their bag snatched every now and then but for the past six months it hasn't happened to me," says Paulyn Ubial, a Pasay City resident, regular jogger and secretary of health in Duterte's cabinet.
The argument, and most damaging accusation, against Duterte's "man of the people" image is that his war on drugs is actually a war on the poor. Small-time drugs pushers are gunned down while Duterte is criticised for not catching any big fish in Metro Manila; one alleged drug lord even had an audience at the Malacañan before leaving the country. Only wealthy drug-users can afford to buy shabu now and they are protected from arrest by their gated compounds and better knowledge of their legal rights. State-run rehabilitation facilities, on the other hand, are like prisons.
Paulyn Ubial's Department of Health is dealing with a wave of drug addicts scared into handing themselves over to the state – or the Catholic Church, which has set up its own facility for those who don't fancy their chances in Duterte's care. "The phenomena of voluntary surrenderees is only happening in the Philippines and we really don't have the experience of what to do," says Ubial, who is getting technical assistance from the who and the US as she feels her way through day by day.
Her budget has been increased by 500 per cent from 2016 to 2017 and the president has vowed to divert revenue from gambling to rehabilitation. There are no quick fixes. A huge fully staffed drug facility built by a Chinese businessman with much fanfare on a former military base north of Manila is almost empty of patients and burning through payroll.
"There is too much emphasis on enforcement and not treatment and rehabilitation," says Dondi Ayuyao, executive director of New Beginnings, a private drug rehabilitation centre in Makati. Ayuyao claims to be one of the first Filipinos to have tried shabu in the 1980s and he agrees with the president's assessment of the scale of the drug epidemic. Shabu cuts across all social classes, the addict-turned-counsellor says, although he has not seen any upsurge in patients and his relapsed friends are not trying to hide their dependency.
Tackling corruption among public officials is another Duterte bugbear. The modest-living president, who favours weekends at his humble home in Davao over his official residence at the Malacañan, signed – as one of his first acts – a historic Freedom of Information bill to bring transparency to government agencies under his control.
This model of clean living, however, has not been embraced with the same gusto as the extrajudicial killings. Duterte linked five police generals to the illegal drug trade within days of taking office. Six months later, General Dela Rosa has been ordered to conduct a more sweeping rank-and-file clearout before the war on drugs resumes in earnest. Mixed signals from the Malacañan have not helped. A Chinese casino owner fled the country last year after being implicated in bribing senior immigration officers. Duterte subsequently offered to let the tycoon return to his businesses, provided he promised that he would not corrupt officials.
The Philippines scores poorly on global corruption indices and its chief graft-buster, Conchita Carpio-Morales, is kept busy investigating and prosecuting government officials from the fifth floor of the Office of the Ombudsman in Quezon City. The septuagenarian was appointed by President Aquino. She has been rewarded for her stalwart defence of the rule of law with awards – and the odd hand grenade with her initials on it. That was pre-Duterte, mind you. This government has threatened only to impeach her.
Yet Carpio-Morales is determined to finish her term and complete a fact-finding case into the extra-judicial killings. "I would like that to be one of my legacies, however it ends," she says. Her departure next year will remove a robust check on the government. Duterte may also soon see the back of vice-president Leni Robredo and senator Leila de Lima. Both women are vocal critics and defending court cases to do with alleged election rigging and corruption respectively.
The political rump is, by and large, resigned to the war on drugs continuing. Duterte's overwhelming popular support is convincing many to get behind his more palatable initiatives instead, such as fixing Metro Manila's infrastructure shortfall and chronic traffic congestion. Outside condemnation has been similarly limited. Japan is the single largest foreign investor in the Philippines; during a recent state visit, president Shinzo Abe voiced support for Duterte's war on drugs and announced almost €8.5bn in fresh investment.
Miguel Zubiri, who chairs the Senate's Trade and Commerce Committee, says the official stance of foreign governments is "different to what their expats feel on the ground". Chambers of commerce are "very happy with what's happening," he adds. Ultimately the biggest obstacle to Duterte comple-ting his term may be his own health.
Back at the Rizal Ceremonial Hall the president is wrapping up his speech before posing for photos with his squeaky clean officers and their made-up families. "I won't allow my country to go to the dogs," he says before encouraging the shooting of suspects who resist arrest. "Don't worry about legal cases, I will protect you." He sounds genuine but it is a dangerous game to take Duterte at his word.
---
Marcos mark II: Revisionism and the return of the dictator
Metro Manila is a feast for fans of brutalist architecture. Much-loved icons such as the Cultural Center of the Philippines sprang up around the time of the 21-year rule of the dictator Ferdinand Marcos and these grand edifices stand as visible clues to his family's enduring legacy. The Marcos-era building frenzy contrasts sharply to the infrastructure blight during the previous Aquino administration. "If you slept in 2010 and woke up in 2016 you would probably see the same thing in terms of infrastructure, just more traffic," says senator Miguel Zubiri, somewhat unfairly. Rodrigo Duterte has tapped into this frustration. He is promising to spend record sums on infrastructure and is already pushing through stalled projects. The Senate is even working on granting him emergency powers to fix Metro Manila's congestion problem despite the dark memories this conjures up of martial law under a certain late dictator.
Memories of the late dictator have also benefited from years of inaction. Older Filipinos are remembering a time when things worked and forgetting the human rights abuses and the missing millions that ultimately forced the Marcos family into exile. Meanwhile those born after the Marcos era no ittle about the past since school textbooks gloss over recent history. "You are talking about a younger generation that is honestly misinformed. There is no museum that talks about the horrors of martial law in the Philippines," says Karen Davila, a broadcast journalist.
---
My way: Duterte's clampdown on deadly karaoke
Filipinos famously love live music and the president of the Philippines is no different. Once a regular in the karaoke bars of Davao, the singing statesmen is known for duets of Dutch rock songs. It seems odd then that this fun-loving warbler would launch a crackdown on karaoke and late-night drinking during his time as mayor, let alone campaign for these measures nationwide. But in reality he is more on a crusade against alcohol-fuelled anti-social behaviour than a ban on the late-night bars and clubs in Makati. Metro Manila has so far escaped this curfew but there are some residents now railing against it. Filipinos pride themselves on their tolerance but butchering the Frank Sinatra classic "My Way" can be a death sentence.
Most Filipino homes have karaoke machines; mix in booze and neighbourhoods become all-night singing booths. But while some residents may welcome a crackdown, Duterte needs to ensure that he doesn't ruin the nightlife.
The great build-up
Duterte's campaign promise to "build, build, build" is premised on spending 5 to 7 per cent of GDP on infrastructure. Central to this proposed "golden age" of construction are projects that free up congested air, road and sea traffic in and around Metro Manila.
Philippine Global Gateway
Project: Duterte's first state visit to Beijing secured a deal for Chinese investment in the development of a new international airport, seaport and logistics hub at Cavite, a 30km drive south of the current centrally located airport, where further expansion is restricted.
Metro Manila-Clark railway: A 45km high-speed rail line will reduce travel time between Metro Manila and the under-used Clark International Airport from three hours to one. The airport plans to add an international terminal and a cargo rail link will extend west to the major sea port at Subic.
Clark New Green City: Plans to fast-track the development of the country's first "smart city" received a boost when several Japanese companies signed on during Duterte's visit to the country in October. The 9,500-hectare site is situated on a former air force base to the north of the capital. It is expected to house more than a million new residents, including frustrated exiles from Metro Manila.
Bonifacio Global City-Ortigas center link road project: Connecting two of Metro Manila's busiest business districts by a new raised highway is expected to absorb 25 per cent of daily traffic volume from Metro Manila's longest and most congested highway, known locally as the EDSA.
Metro Manila Bus Rapid Transit – EDSA: A new mass-transit system covering about 50km of the EDSA will involve dedicated stations and bus lanes as well as new hi-tech buses with contactless payment. Appointing a single operator is expected to end the chaotic competition between rival bus companies that clog the current system.
The war on drugs in numbers
Nationwide figures from 1 July 2016 to 26 January 2017
7,080: Deaths linked to war on drugs
2,555: Suspected "drug personalities" (people involved in the drug trade) killed in police operations
43,593: Police operations conducted
53,025: Drug personalities arrested
7,069,095: Houses visited by police urging people to surrender
1,179,462: People surrendering: 79,299 drug dealers; 1,096,141 drug users
35: Police personnel killed during operations
3: Army personnel killed in action